This is a beautiful way to create a bronzed smokey eye look using just one make up palette
1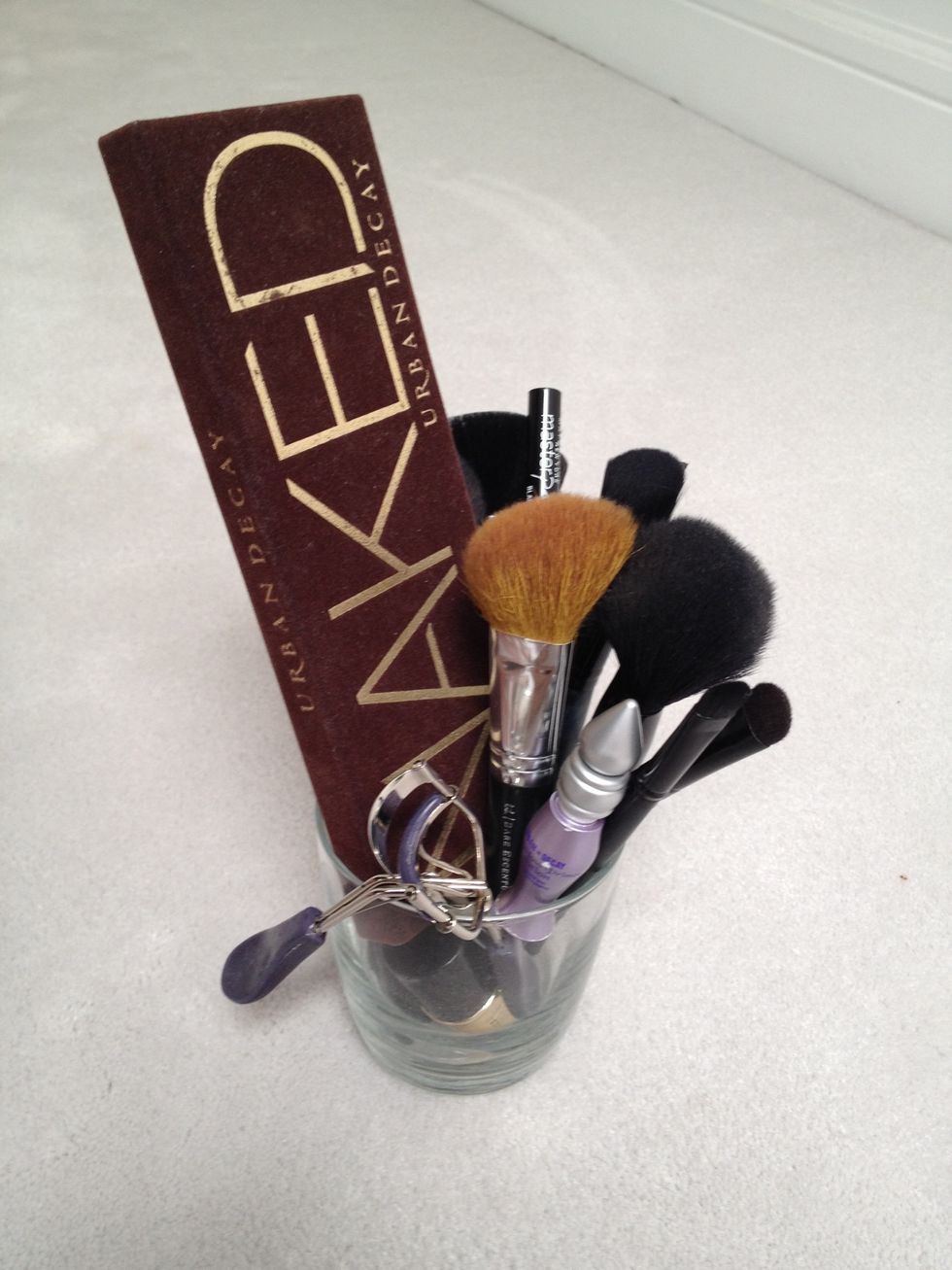 Gather your materials for this look.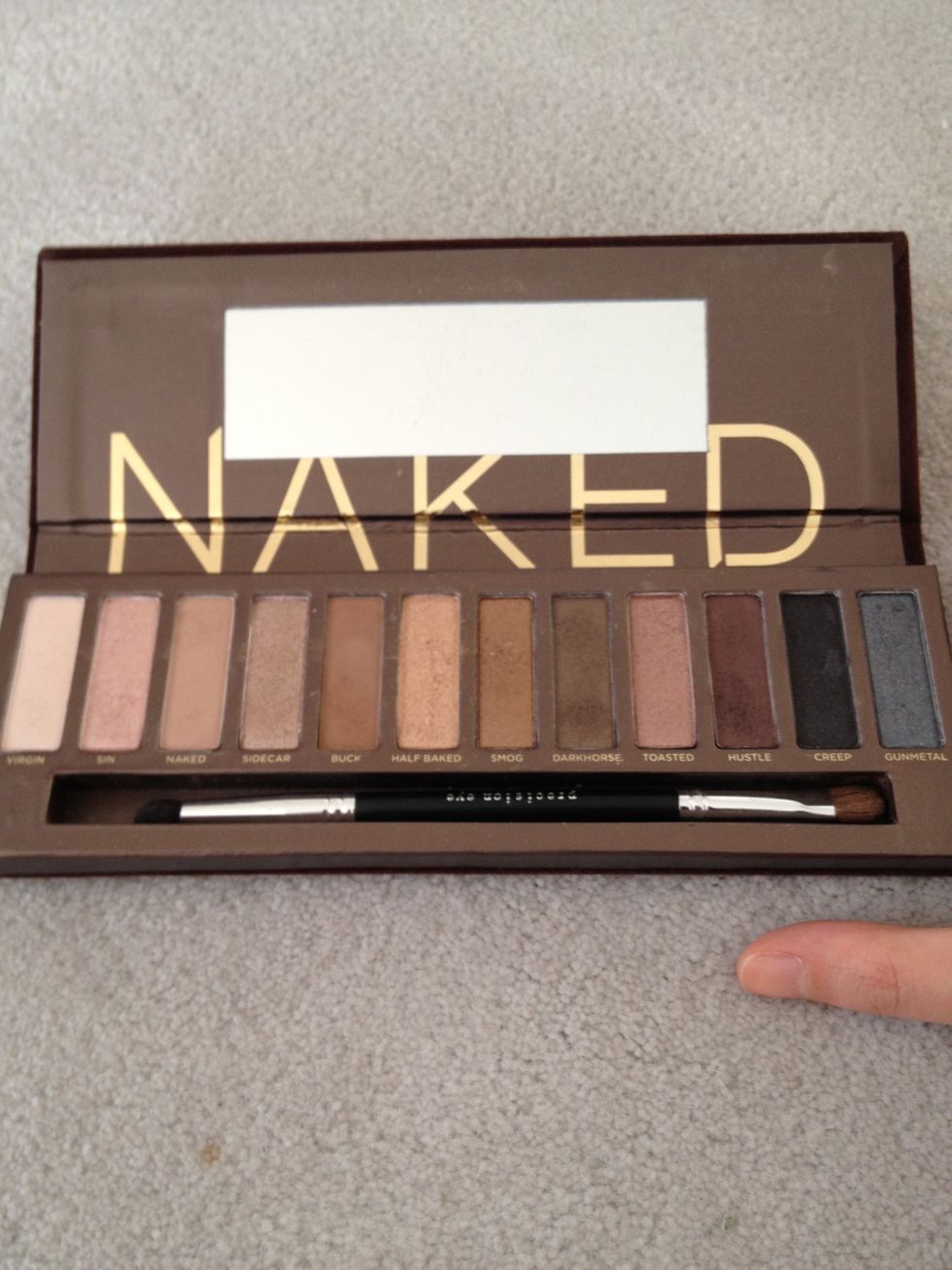 We are using four brown tone colors from Urban Decay's Naked eyeshadow palette.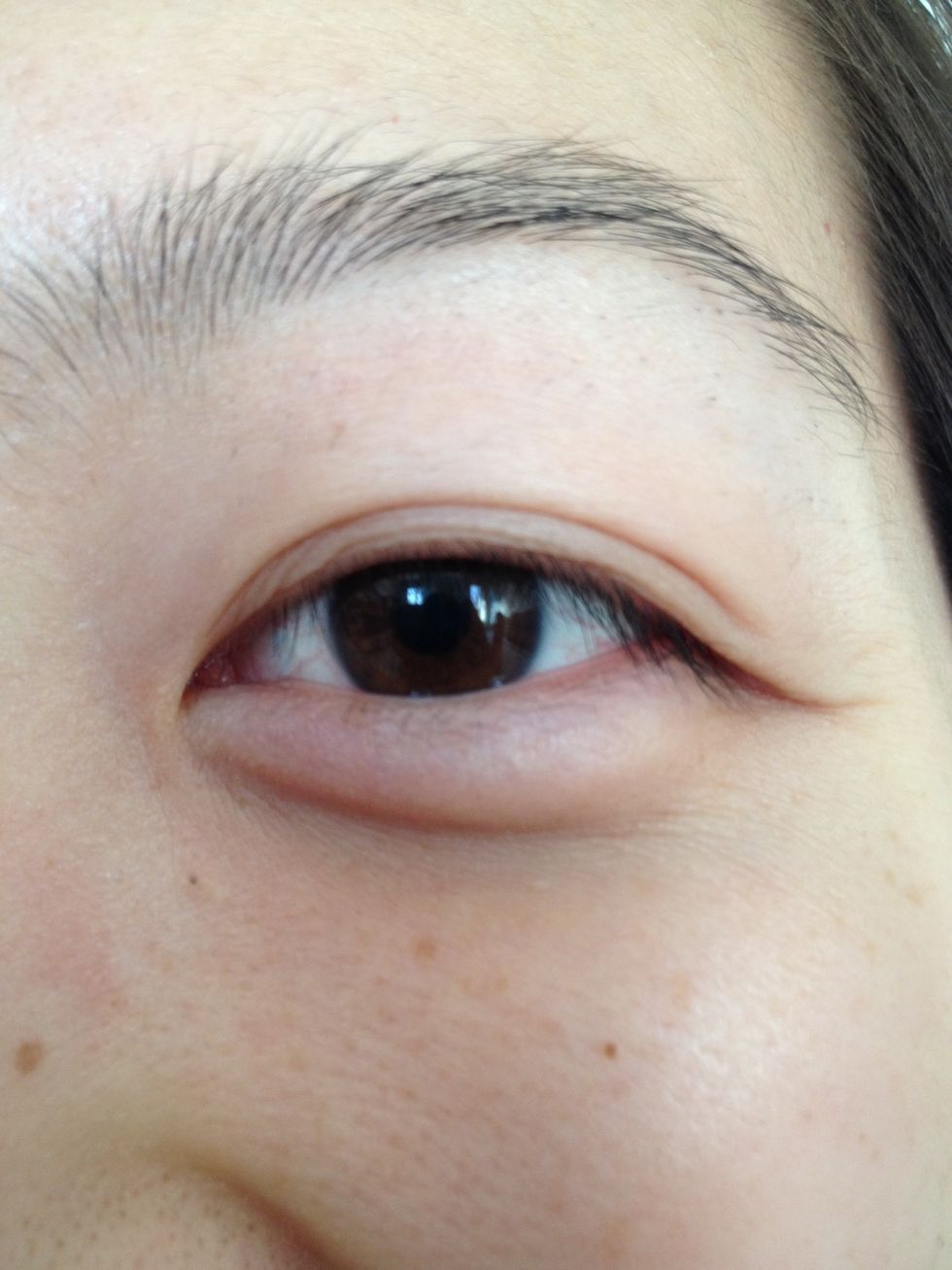 First, start off with a clean face and no eye make up.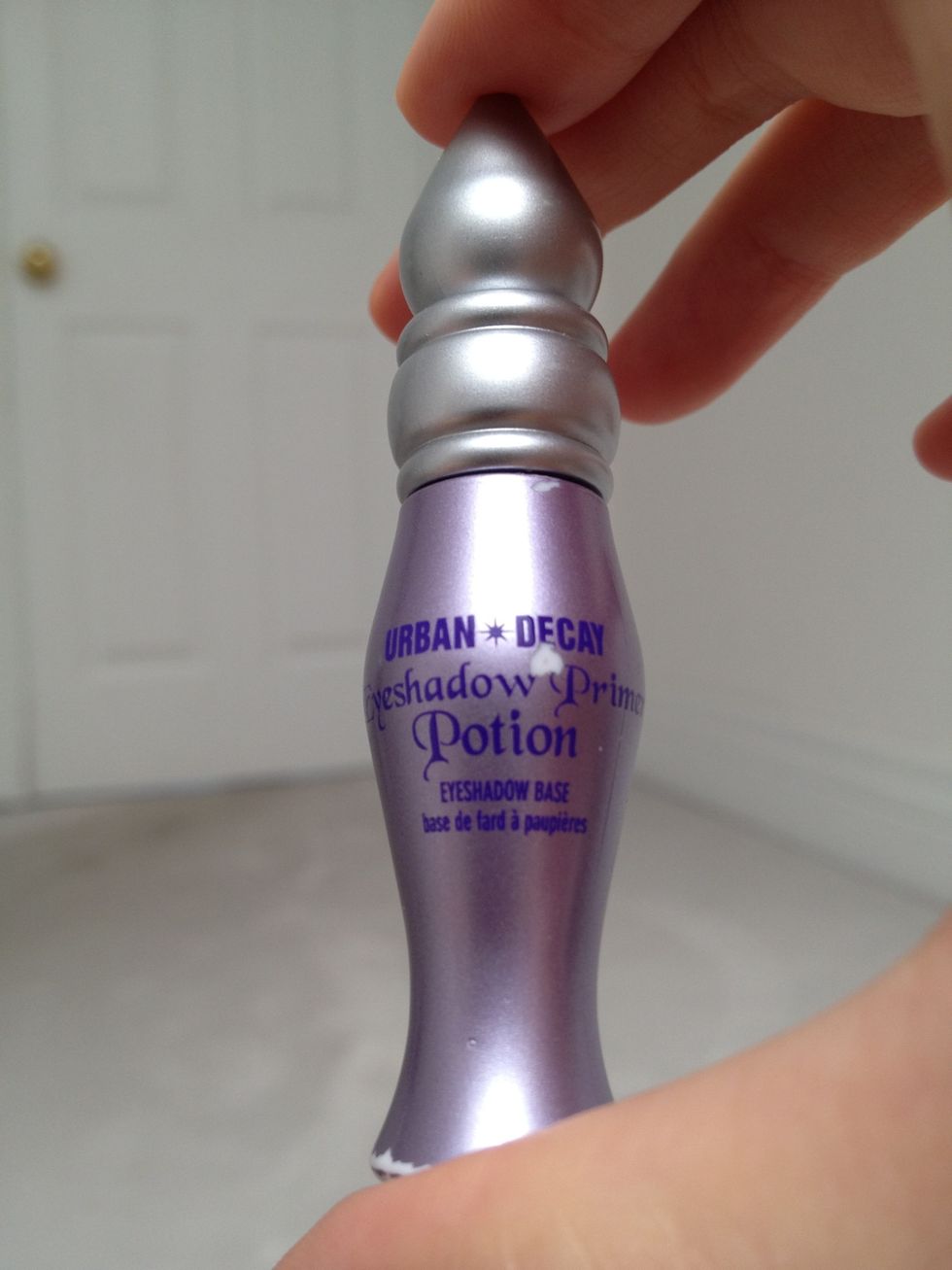 The benefit of using eyeshadow primer is to prevent creasing, to allow the eyeshadow colors to pop and to allow the eye make up last much longer. We are using Urban Decay's primer potion.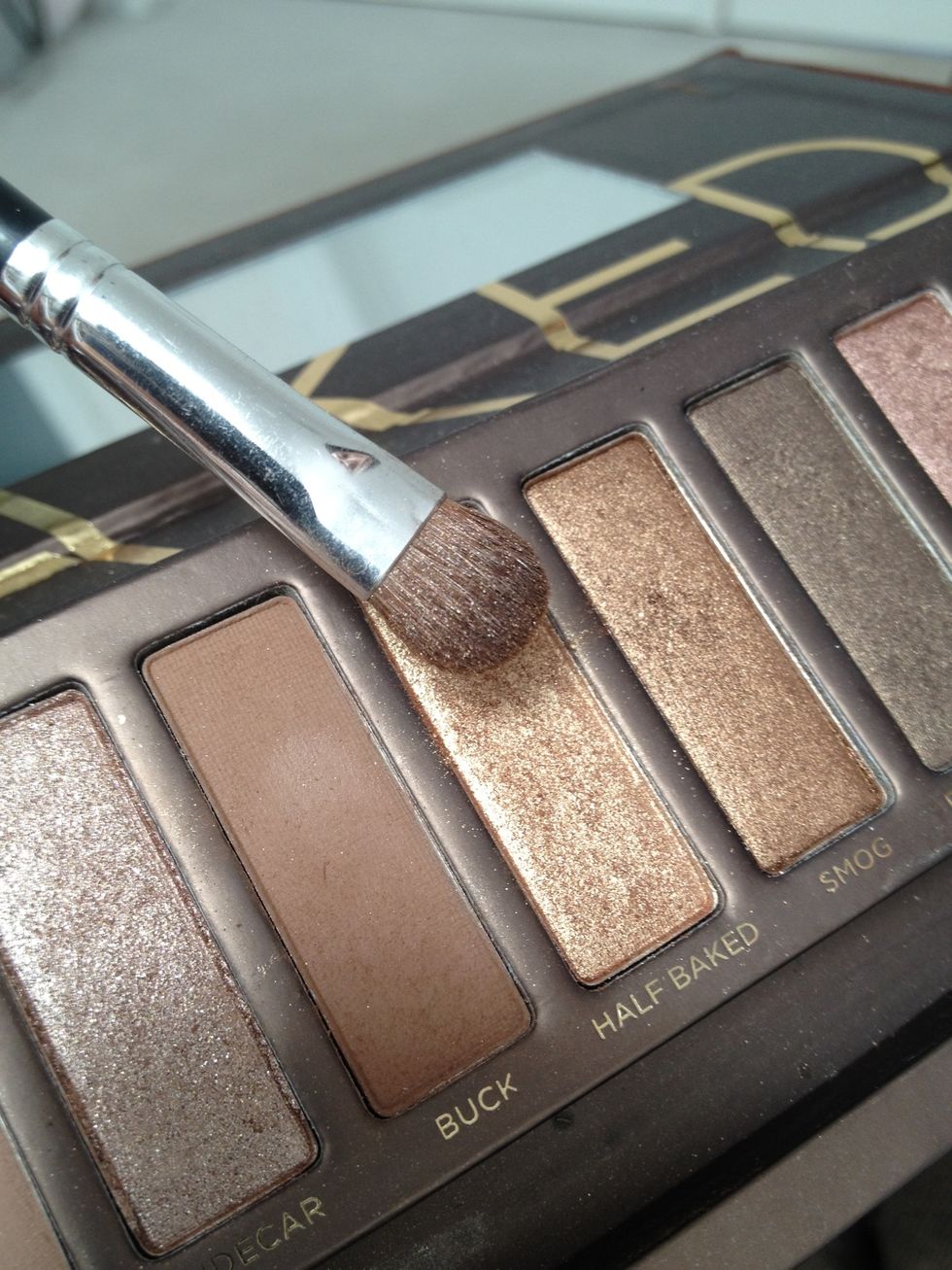 Using a c-shaped eyeshadow brush, take a bit of the golden bronze color such as "Half-baked".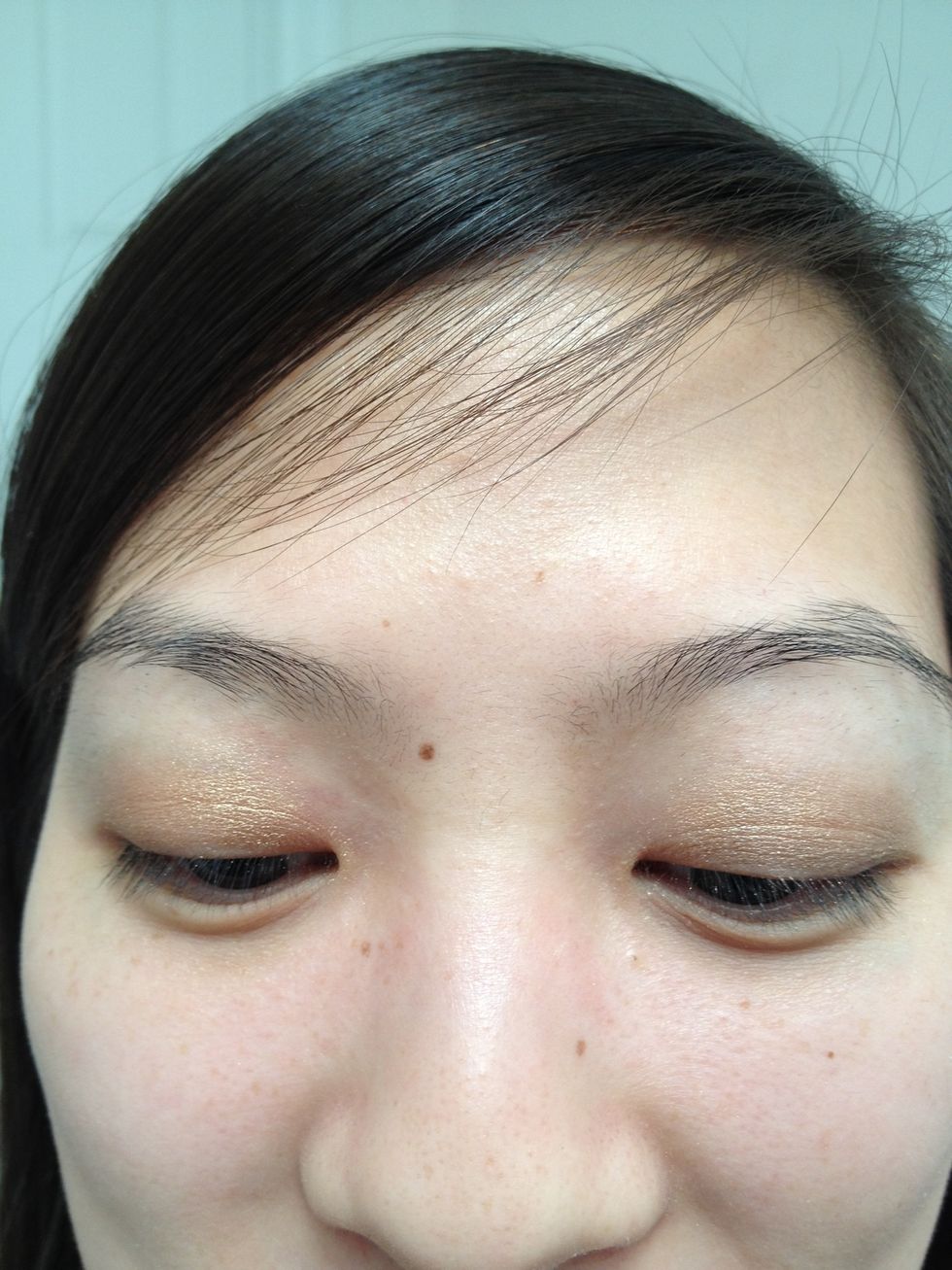 Apply this golden bronze color all over your lid.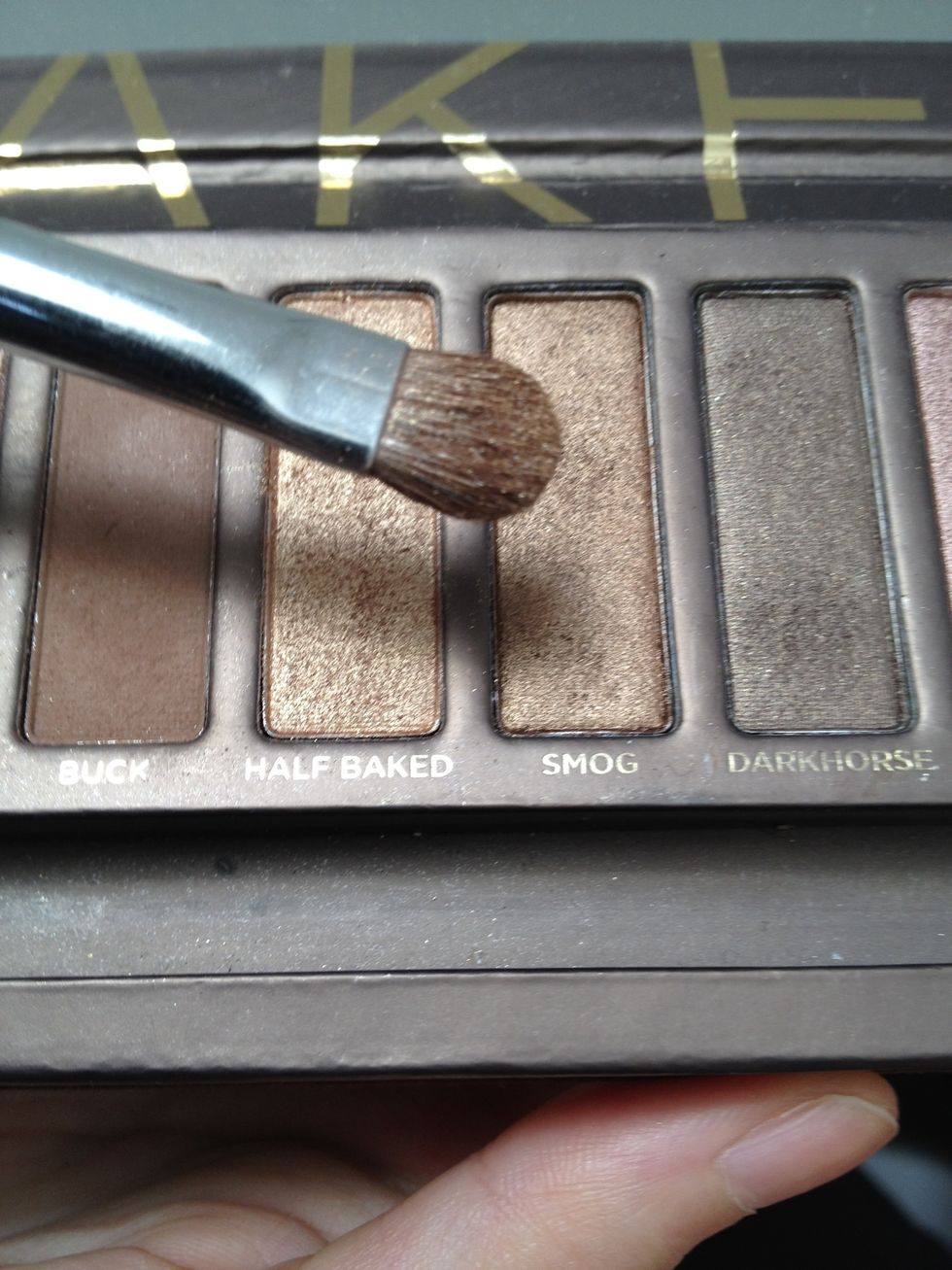 Using the other side of your c-shaped eyeshadow brush, dab the copper brown shade "Smog".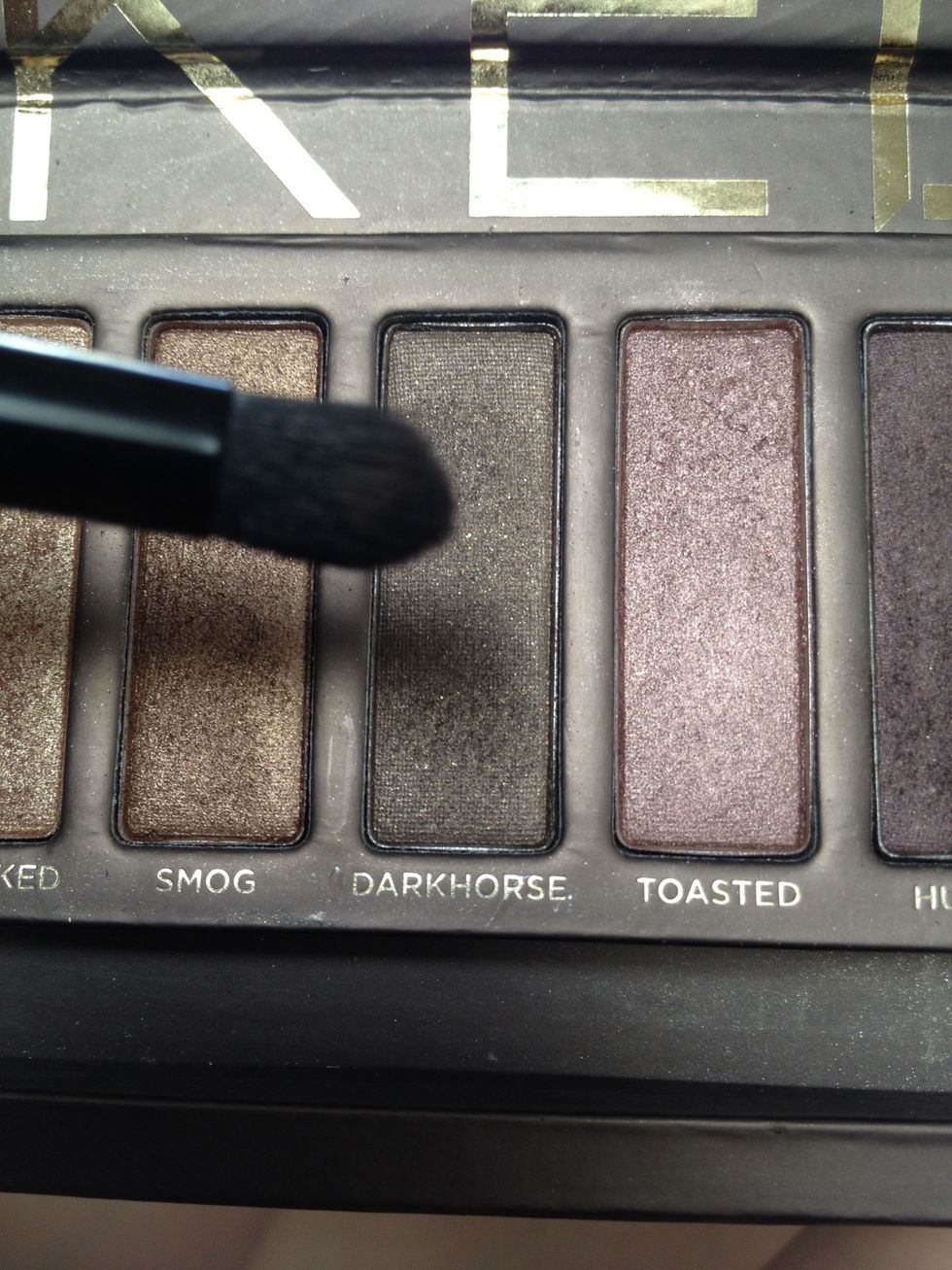 Take a different clean eyeshadow brush and dab a bit of the dark brown shadow such as "Darkhorse". Make sure to use this product sparingly depending on the pigmentation of your eyeshadow.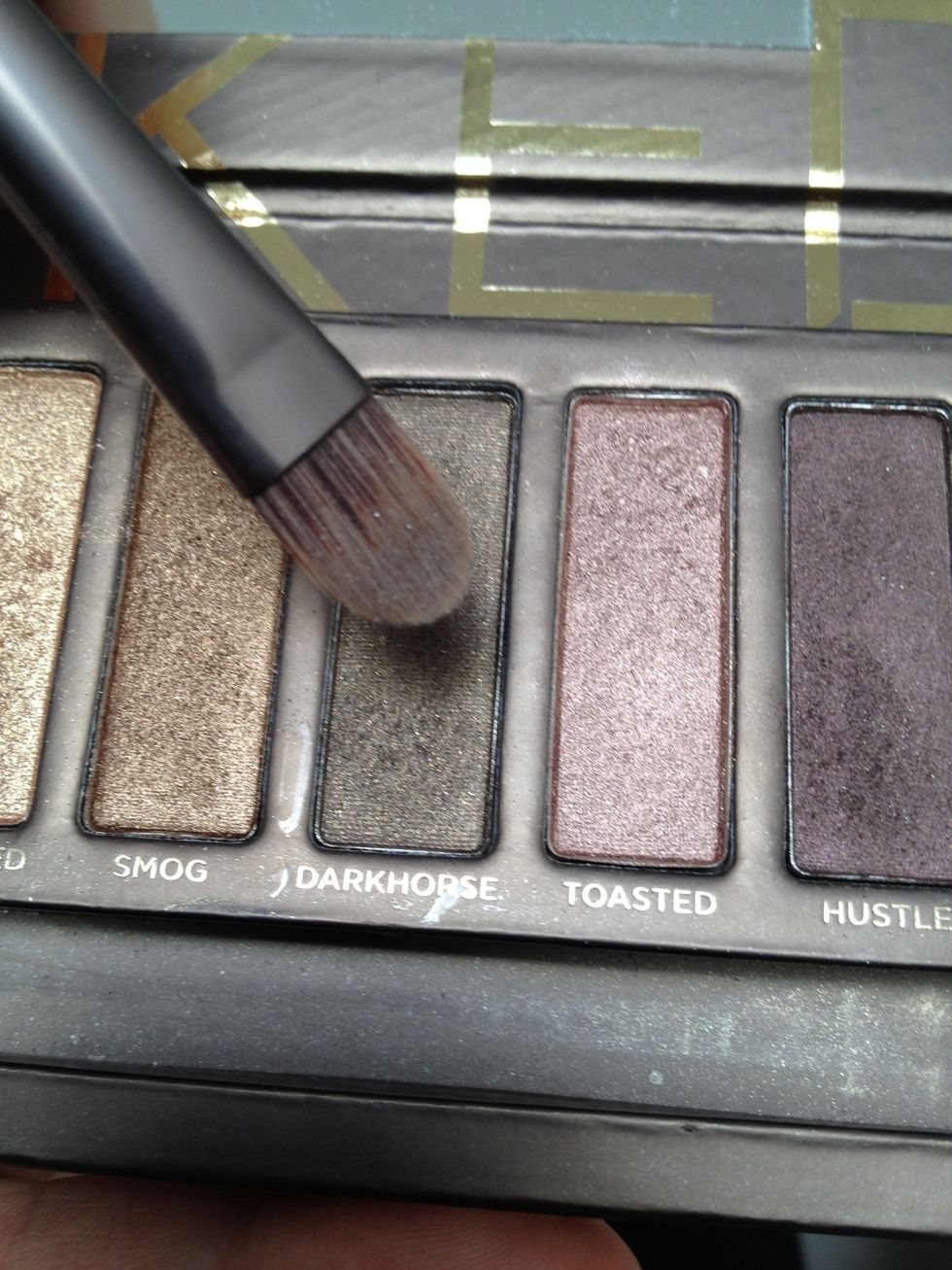 Take a flat eyeshadow brush and take the dark brown color again.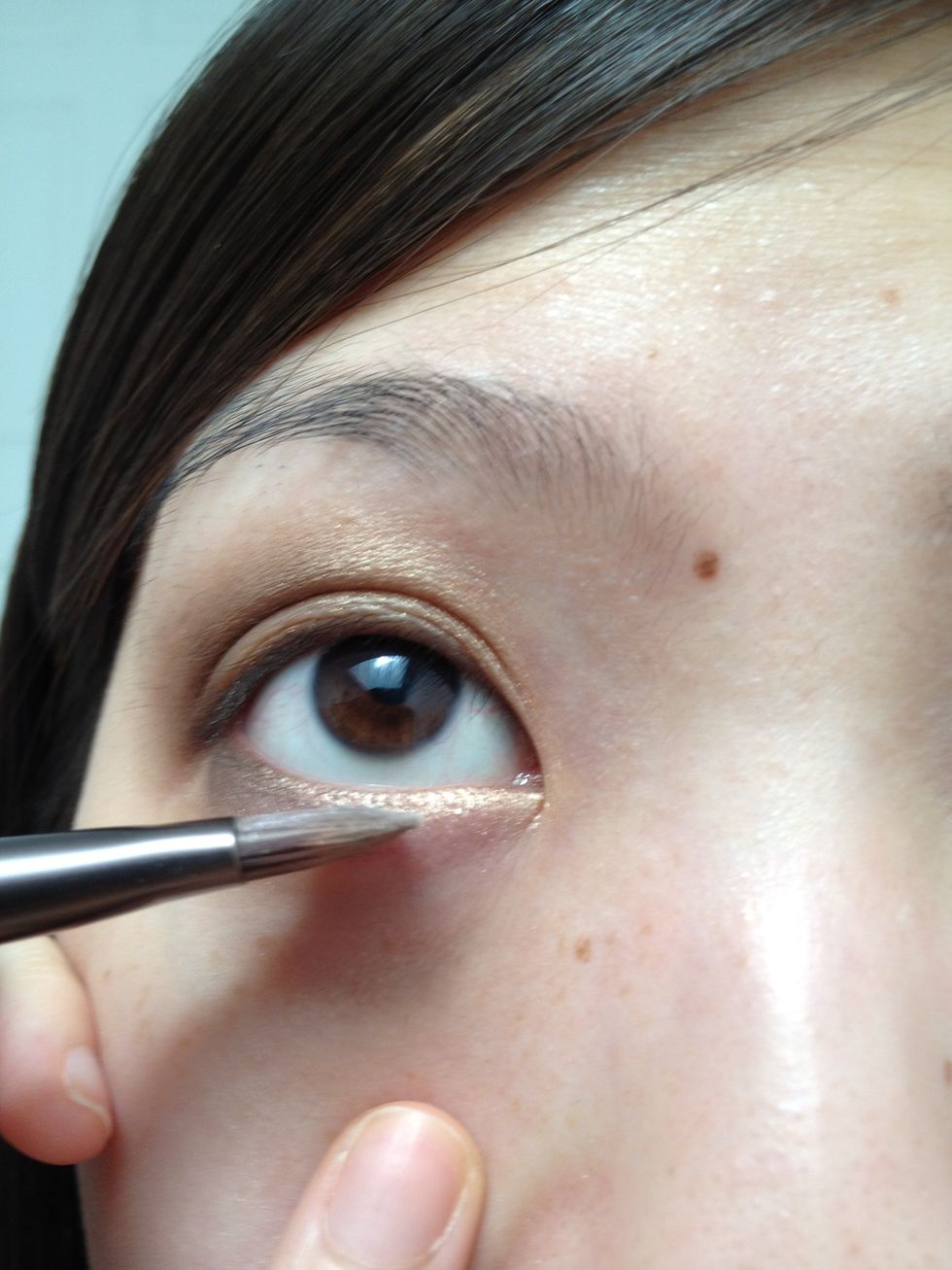 Repeat with the golden bronze color in the inner half of the lower lash line. The golden bronze color hear will brighten up your eyes.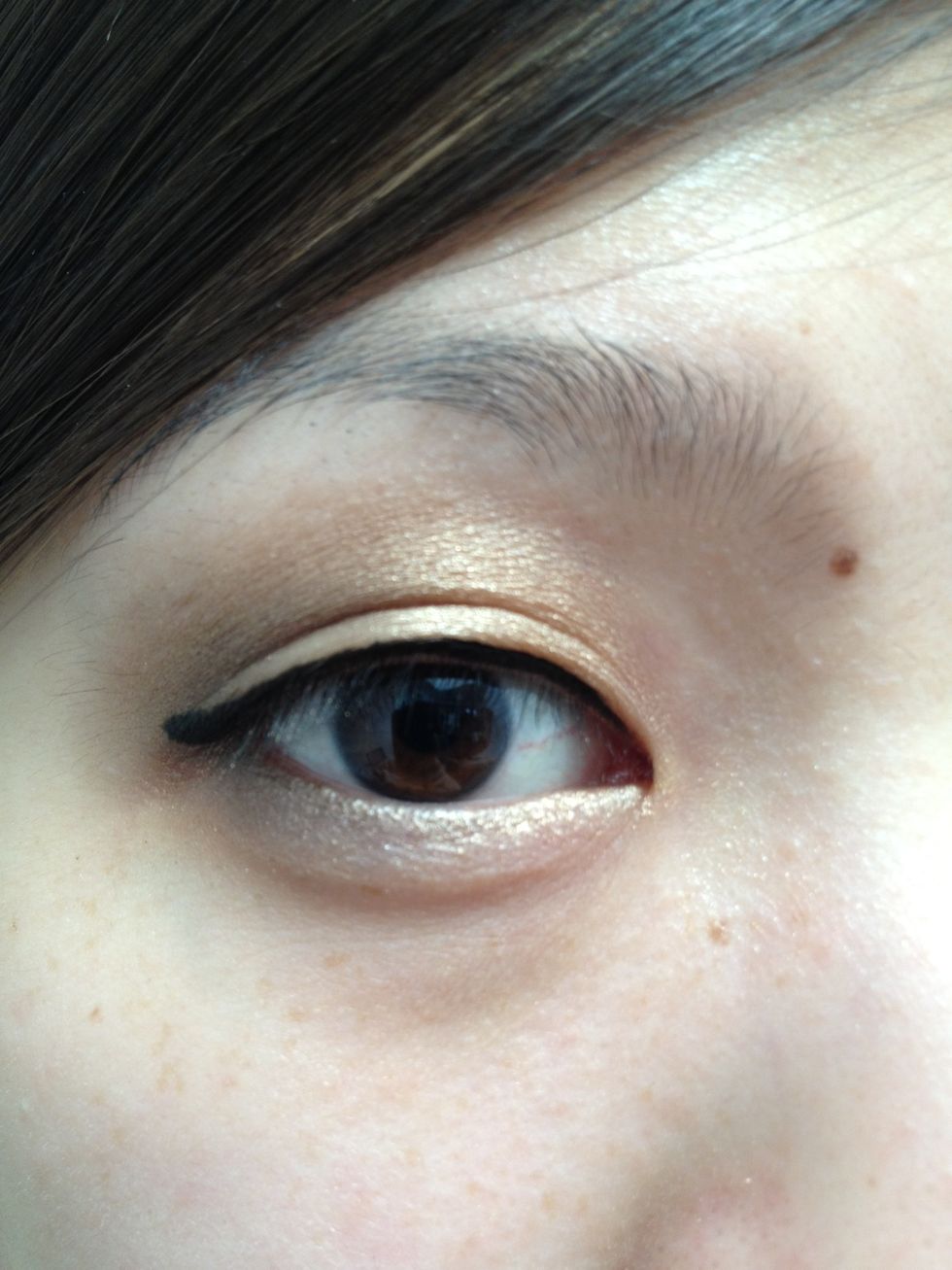 I like to go beyond the eye with the eyeliner to create a small wing to elongate your eye.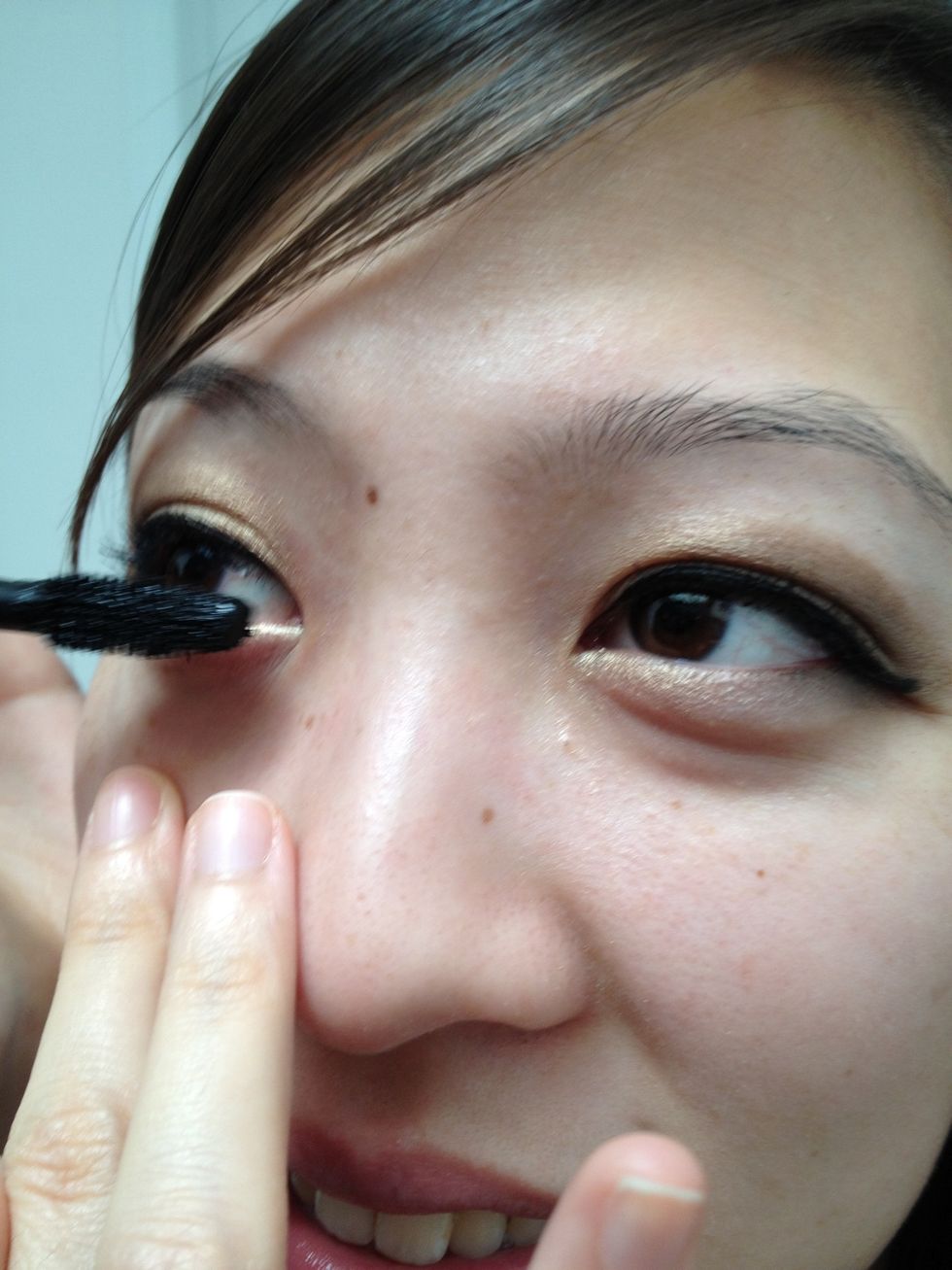 Also apply mascara to the lower eyelashes.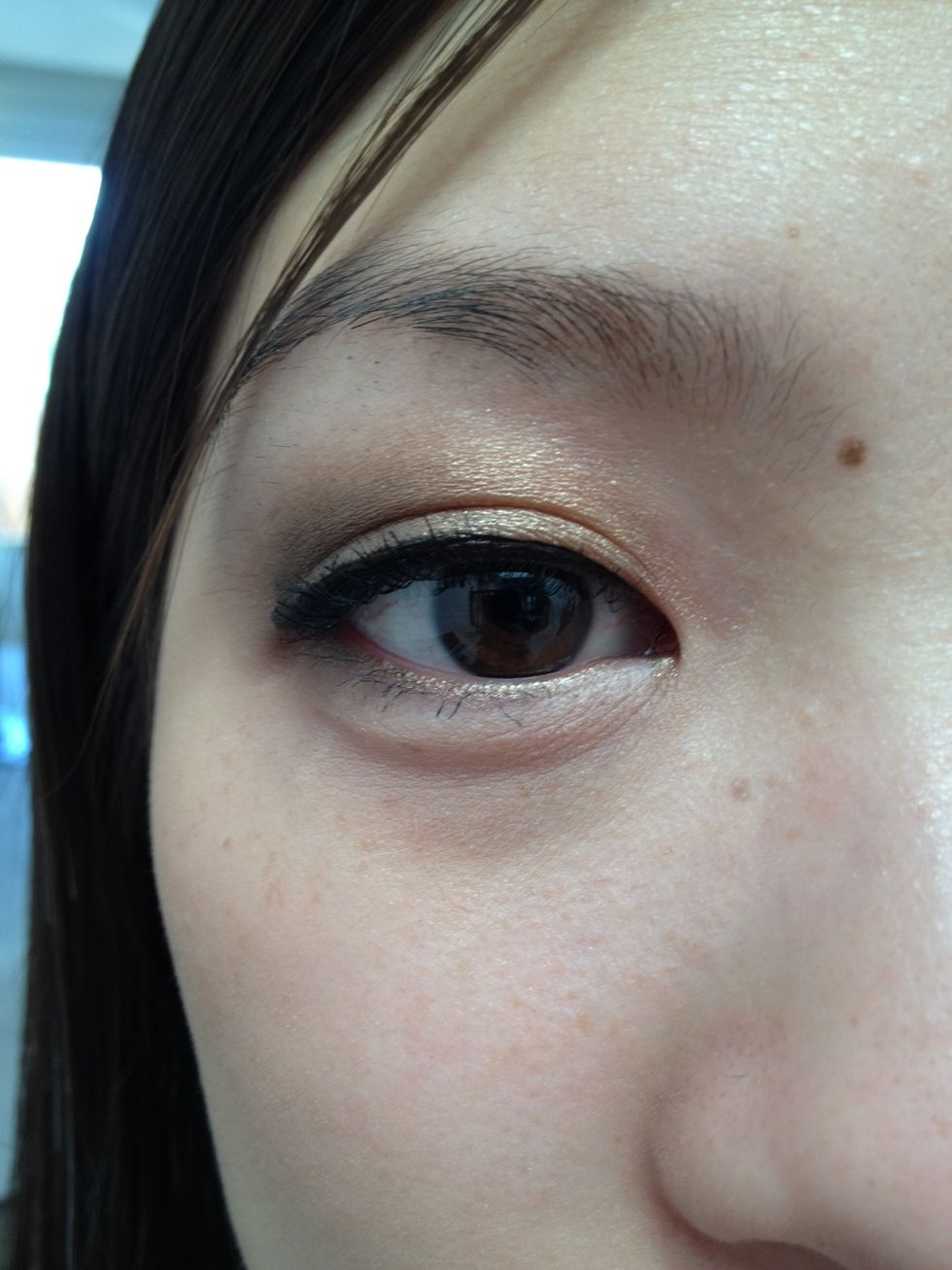 Finished close up look...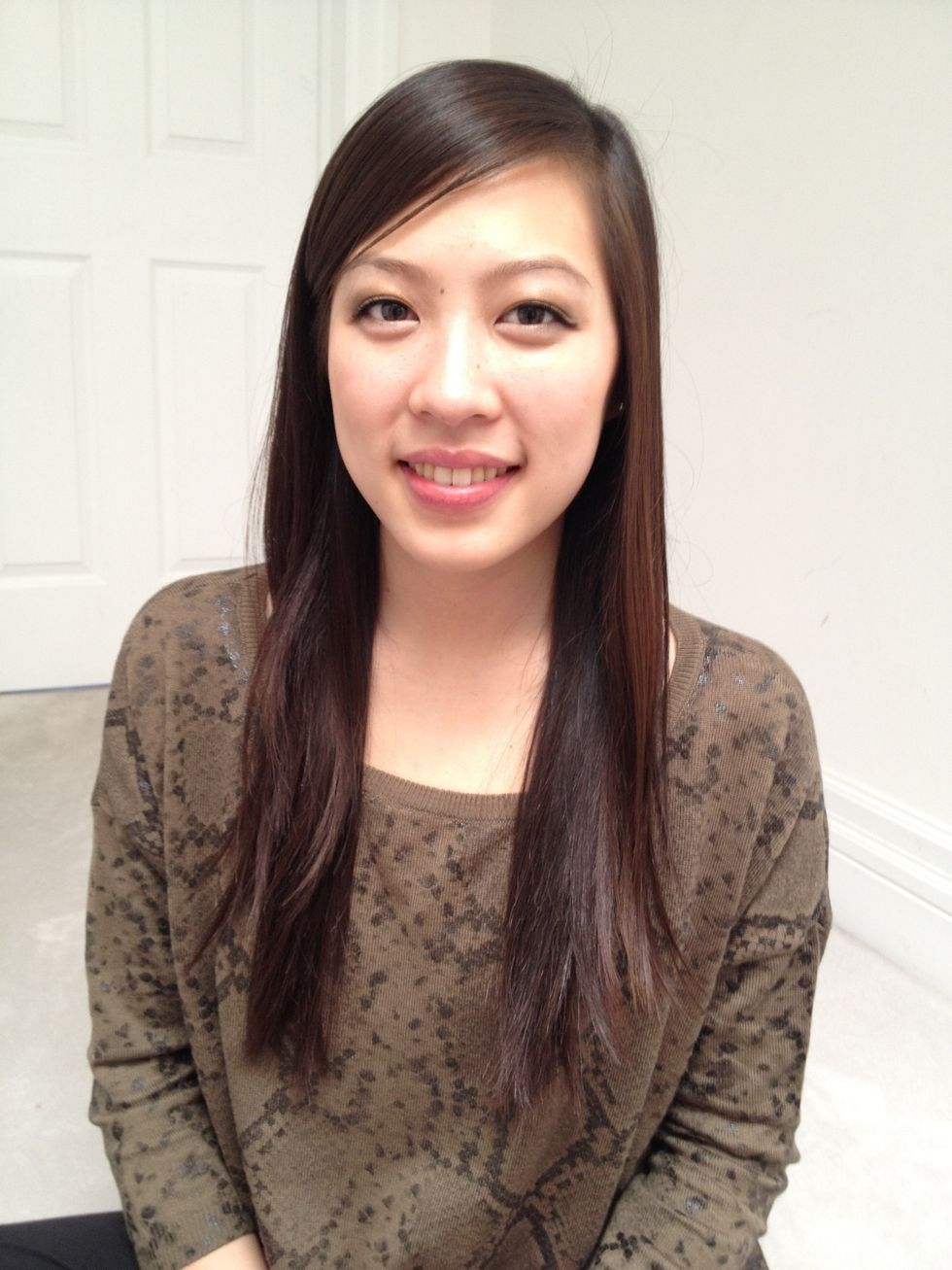 Slightly fill in your eyebrows with the matte brown color "Buck" and your bronze smokey eye look is finished!
1.0 Eyeshadow primer
4.0 Bronze eyeshadow colors
1.0 Jet black liquid eyeliner
1.0 Eyelash curler
1.0 Long-lasting mascara
3.0 Eyeshadow brushes