Create a Bronze and Gold Eye W/ Twist of Blue
4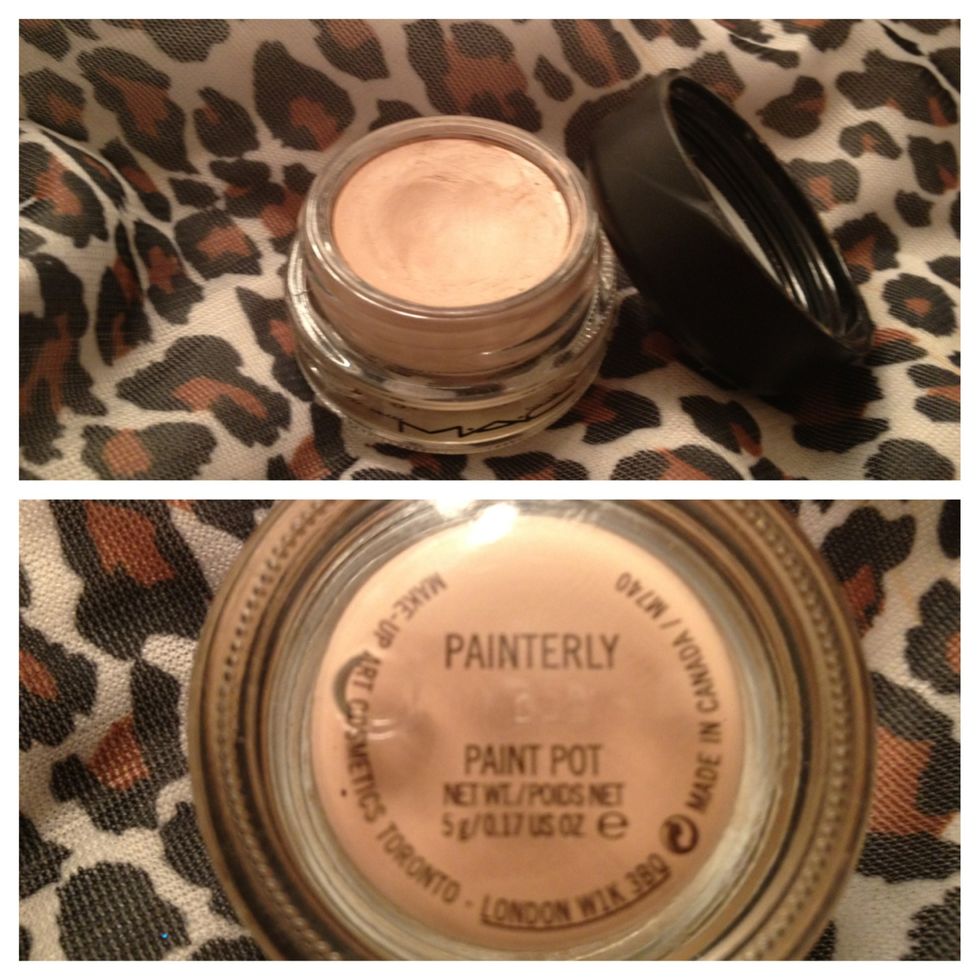 Going to prime our eyelids, so they are not greasy and they will help your eyeshadow last all day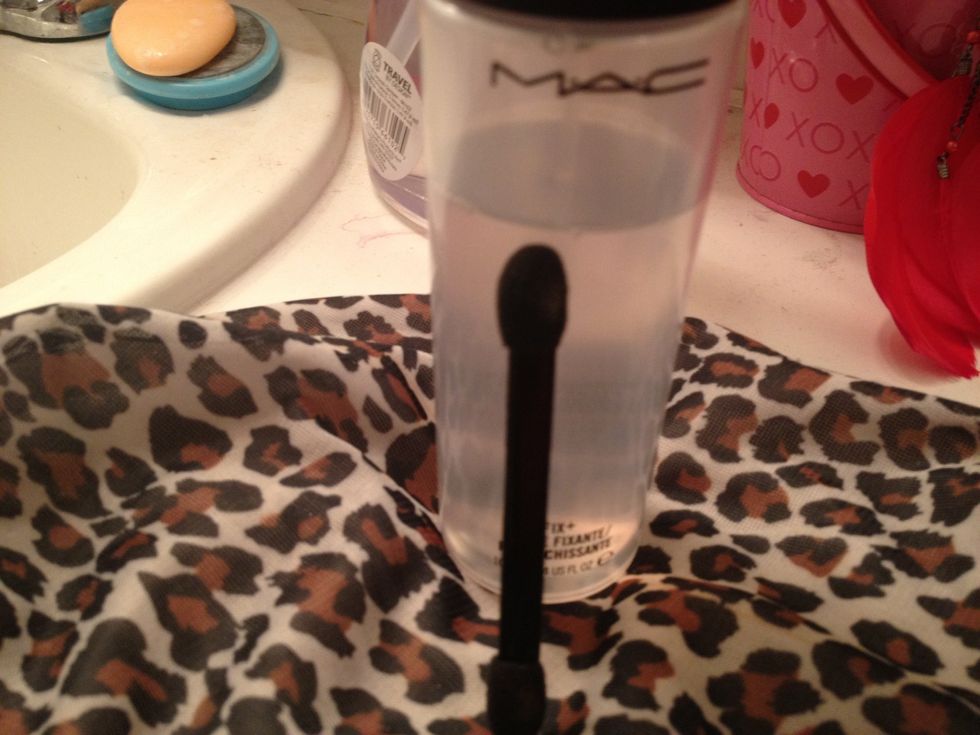 Using MAC's Fix Plus, we are going to spray one end of a dual applicator sponge. This is so it is easier to pick up the next product and have a smooth look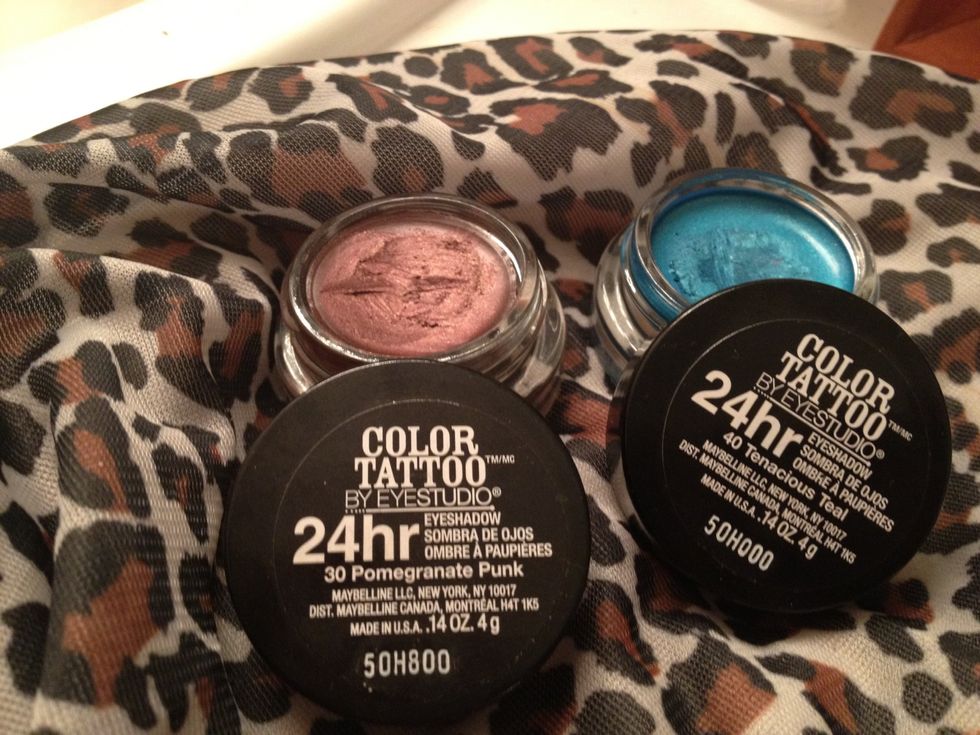 Pomegranate Punk and Tenacious Teal These Eyeshadows are super creamy and can be worn alone or paired up with other colors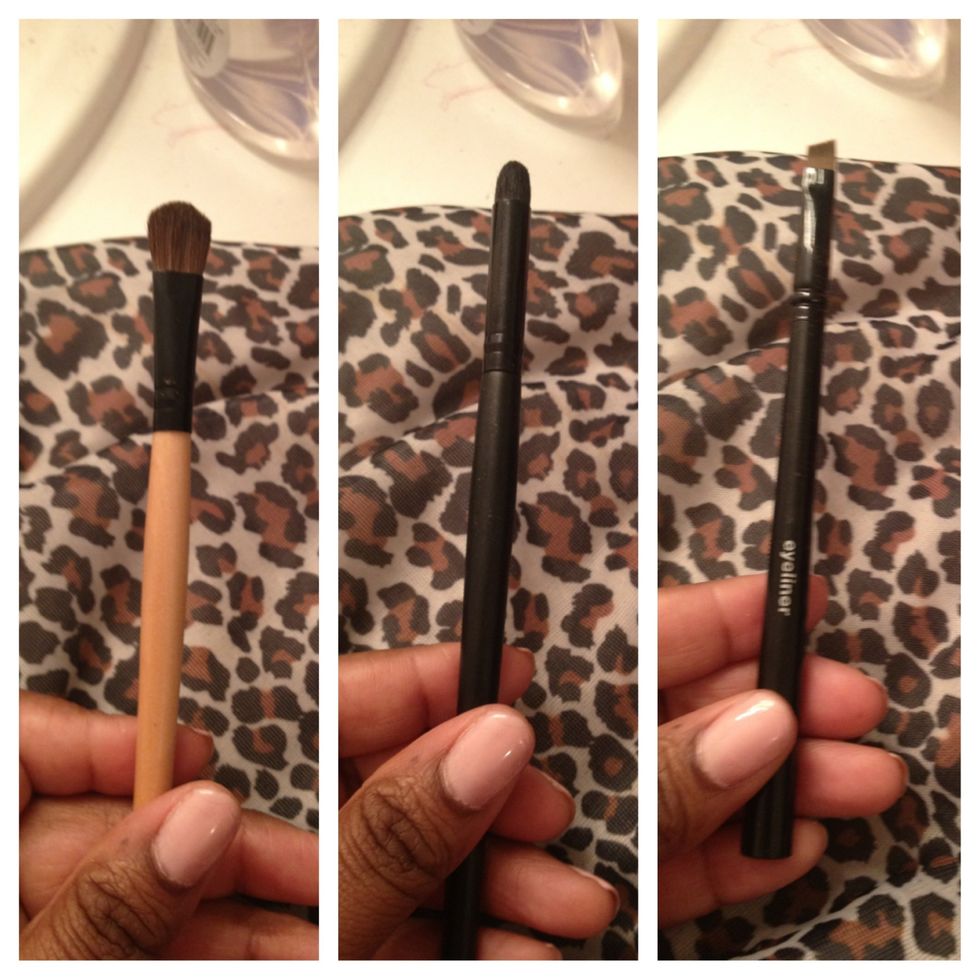 We will be using these 3 brushes here 1. Flat eyeshadow brush 2. Domed crease brush 3. Angled eyeliner brush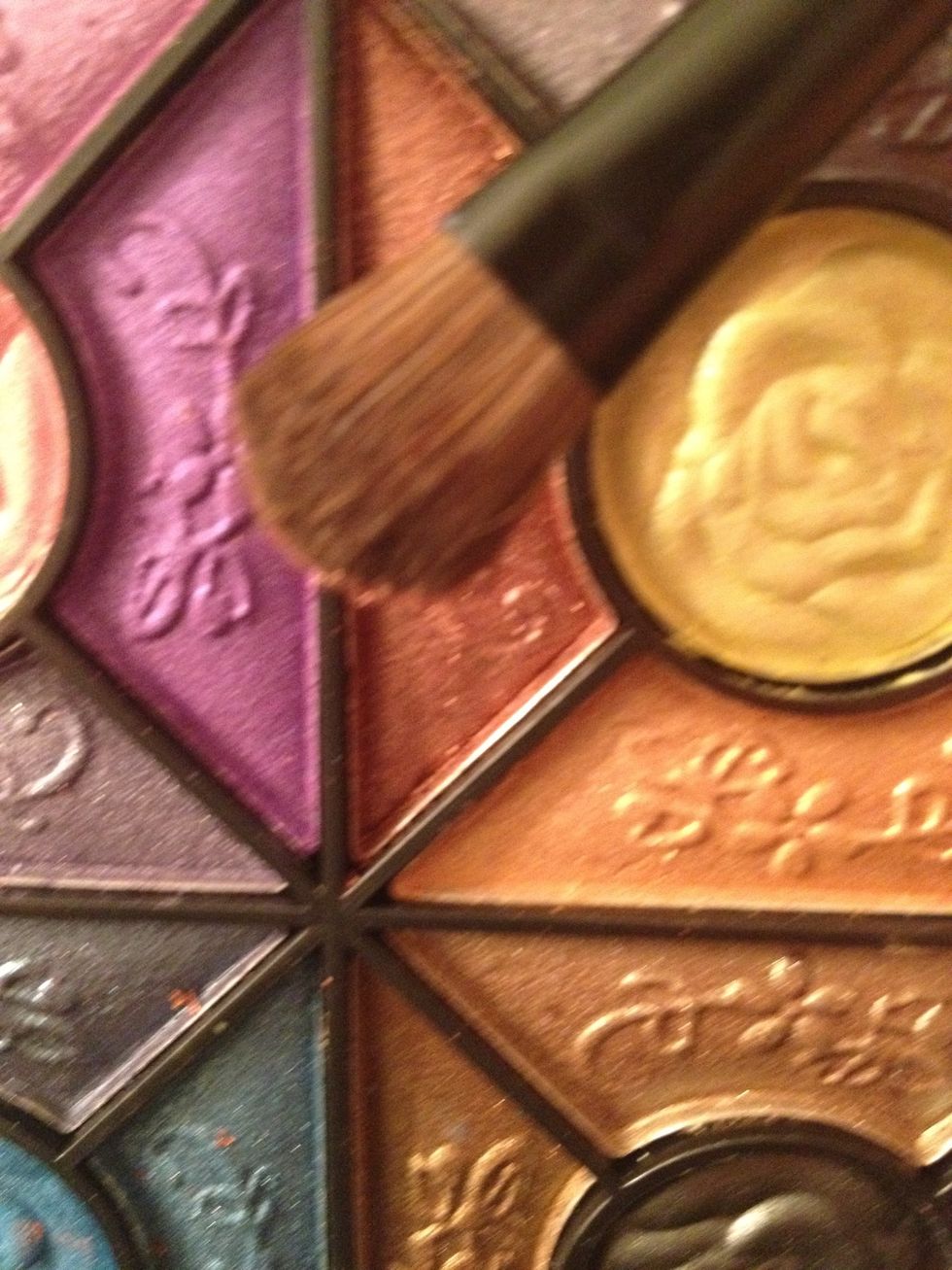 Using the flat eyeshadow brush we are going to take a Bronze eyeshadow and pack it onto our lid *this is a palette(misty armour) I bought from mizoutlet.com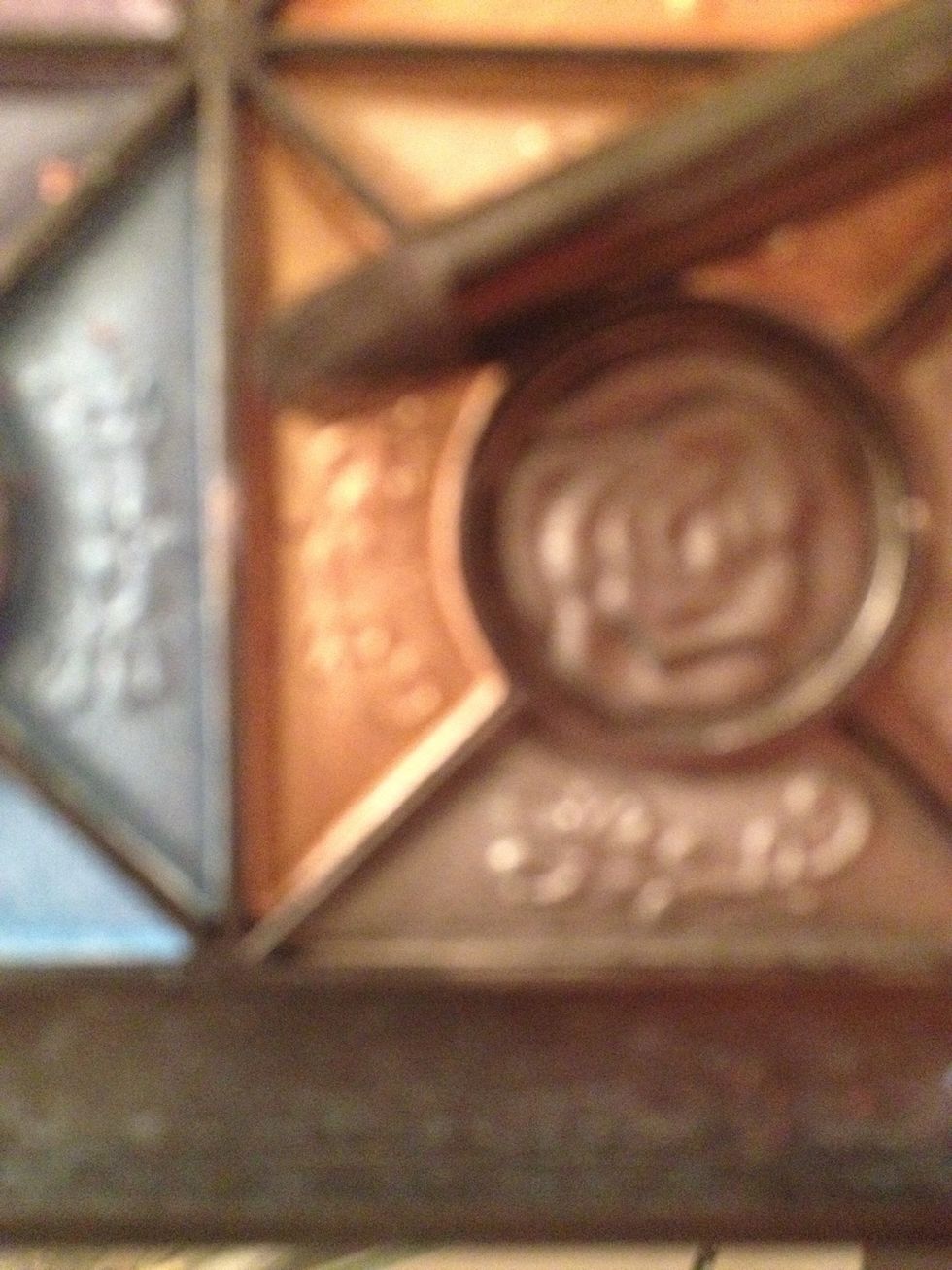 Using a gold eyeshadow we are going to pick it up with our domed eyeshadow brush and begin sweeping it into our crease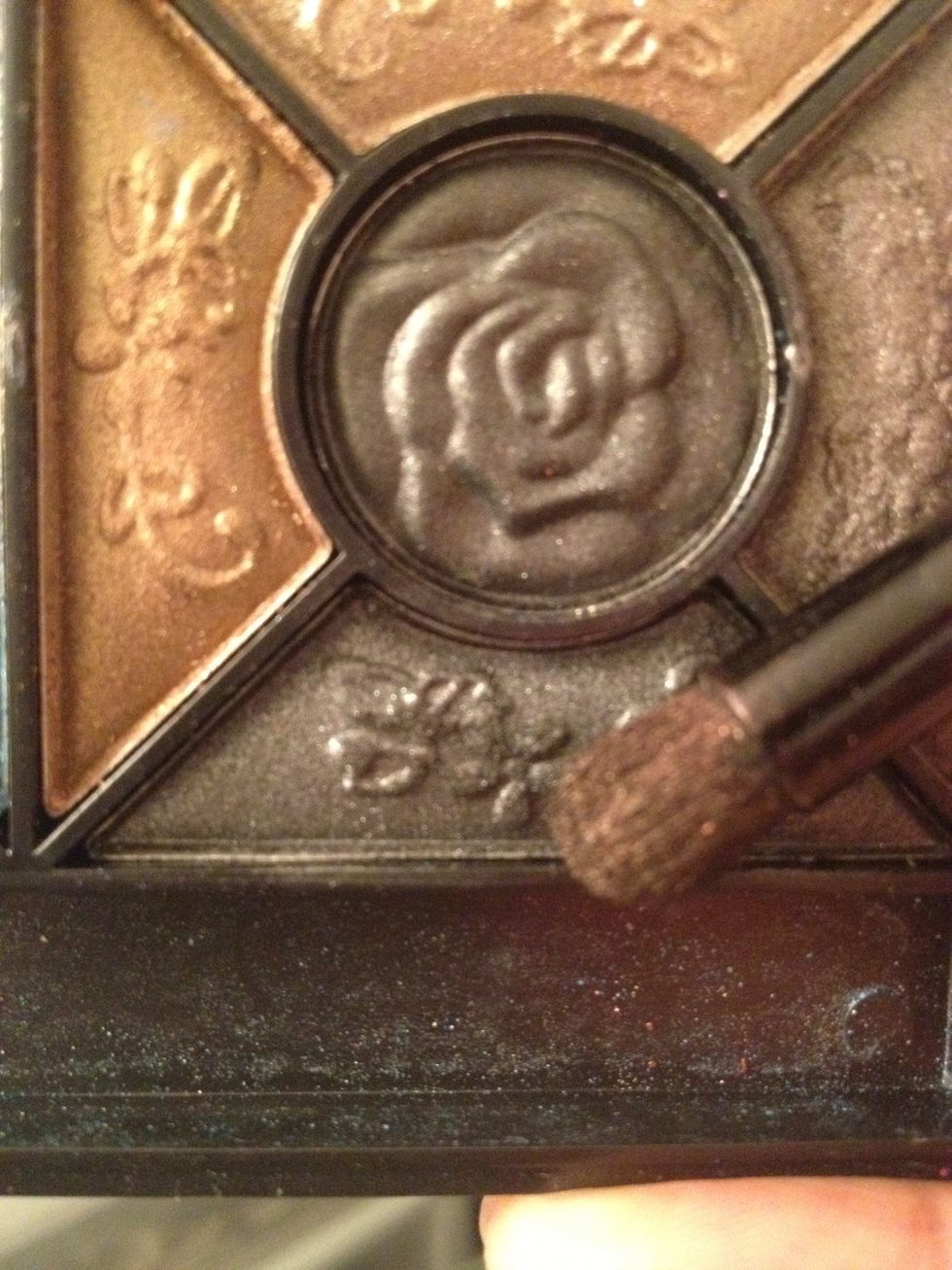 Using the same domed brush we will pick up this black eyeshadow, lightly just a quick tap. It's easier to build black then have too much and try to blend out!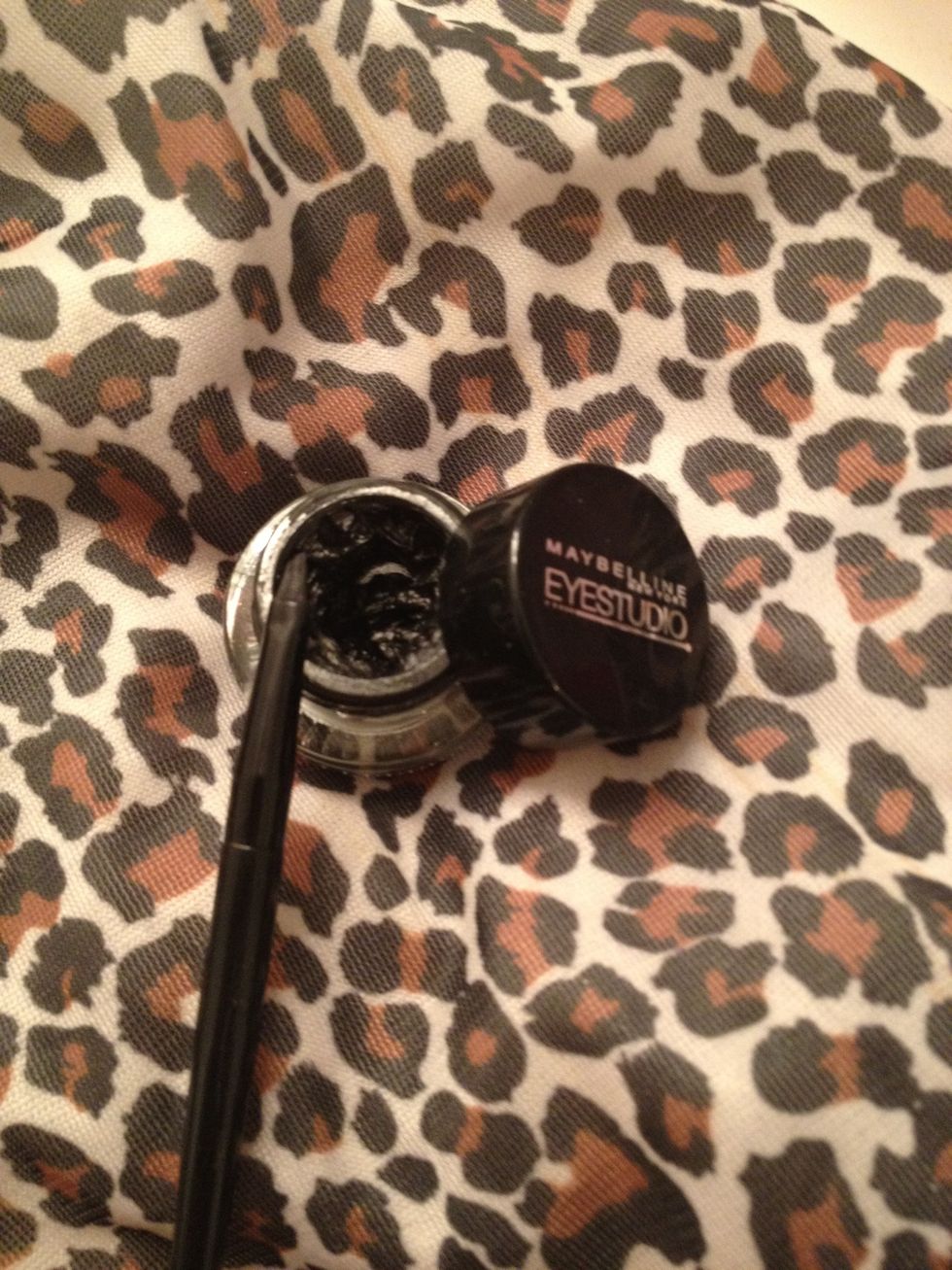 Now that our eyeshadow is all done, we will line our eyes with a gel eyeliner. If you prefer pencil or a stick that is fine.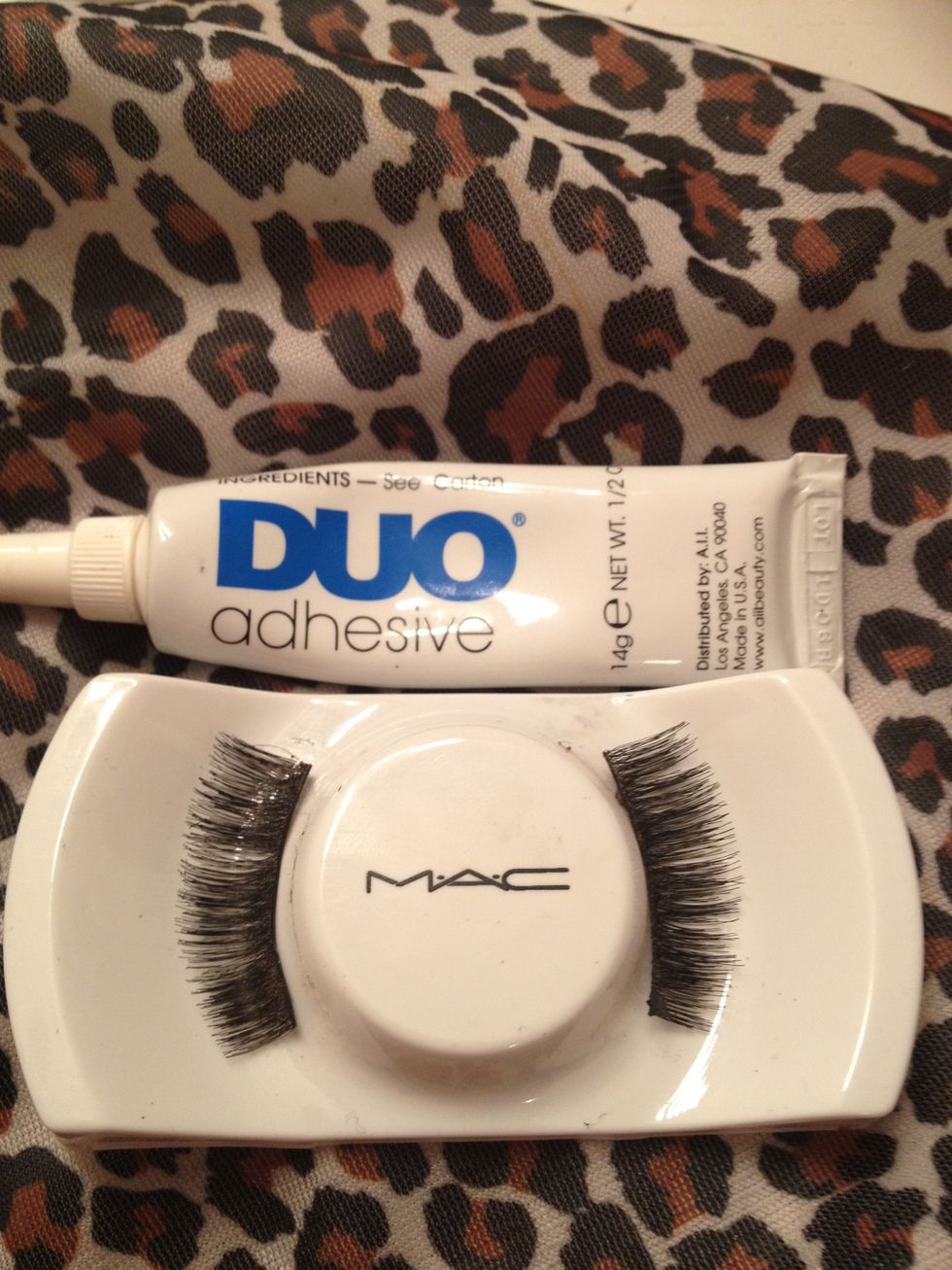 This step is totally optional. But if you like or love falsies then this is for you.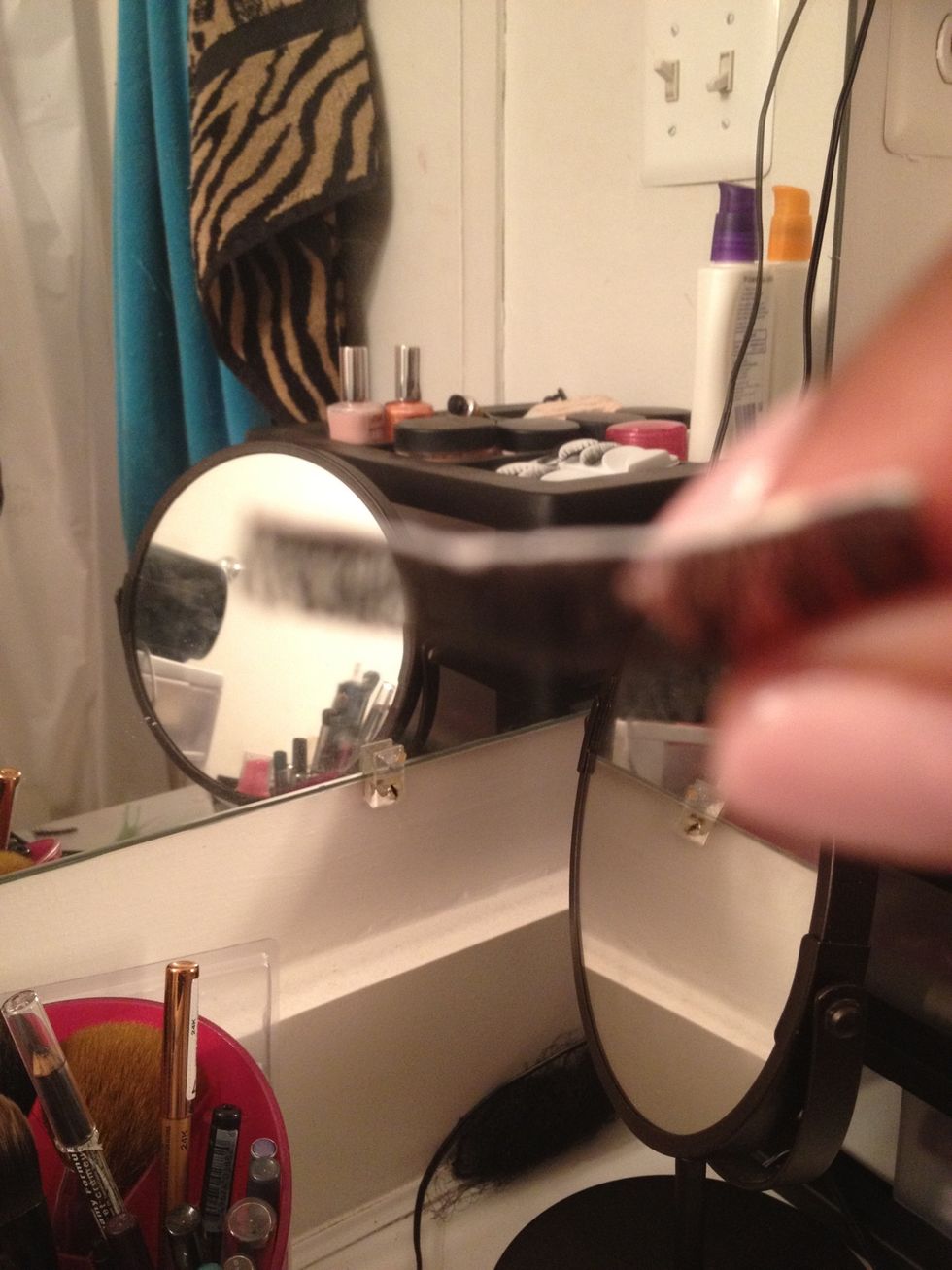 Apply a thin layer of DUO Adhesive glue onto the lashes of your choice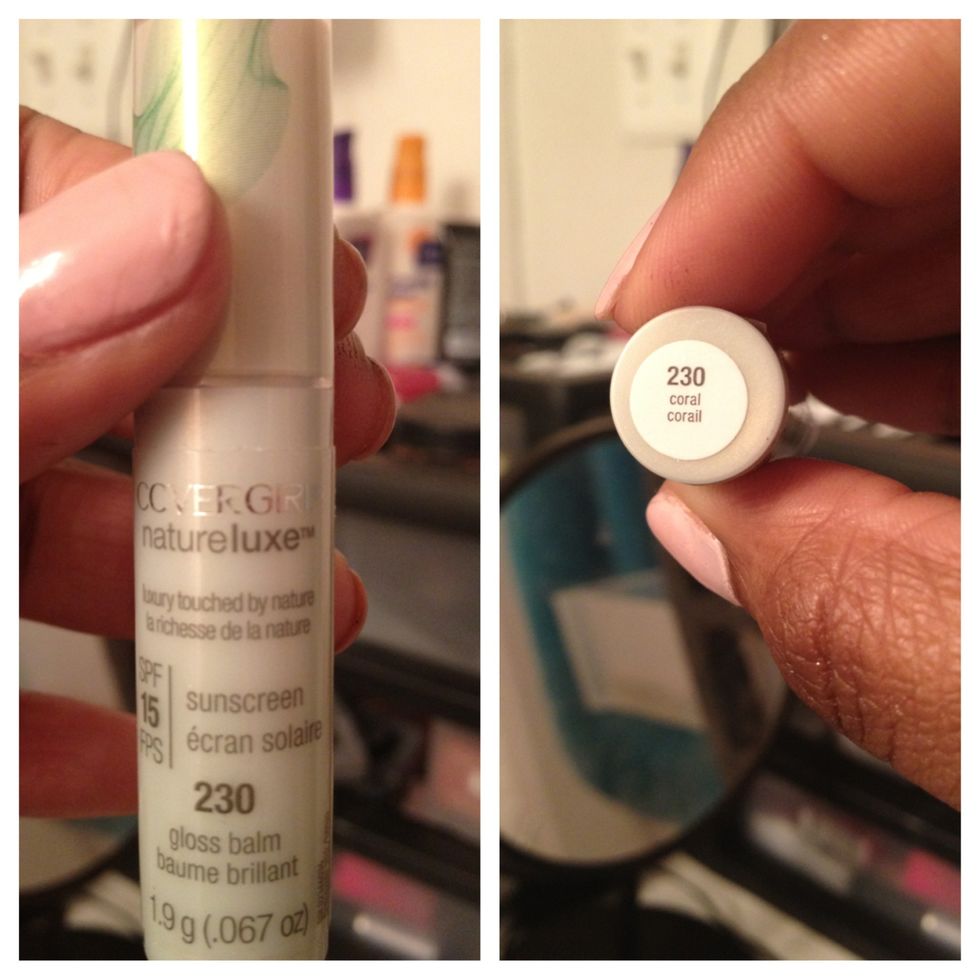 Last but not least the lips! I'm using Cover Girl Nature Luxe Gloss Balm in "230 Coral" You can use whatever is your favorite.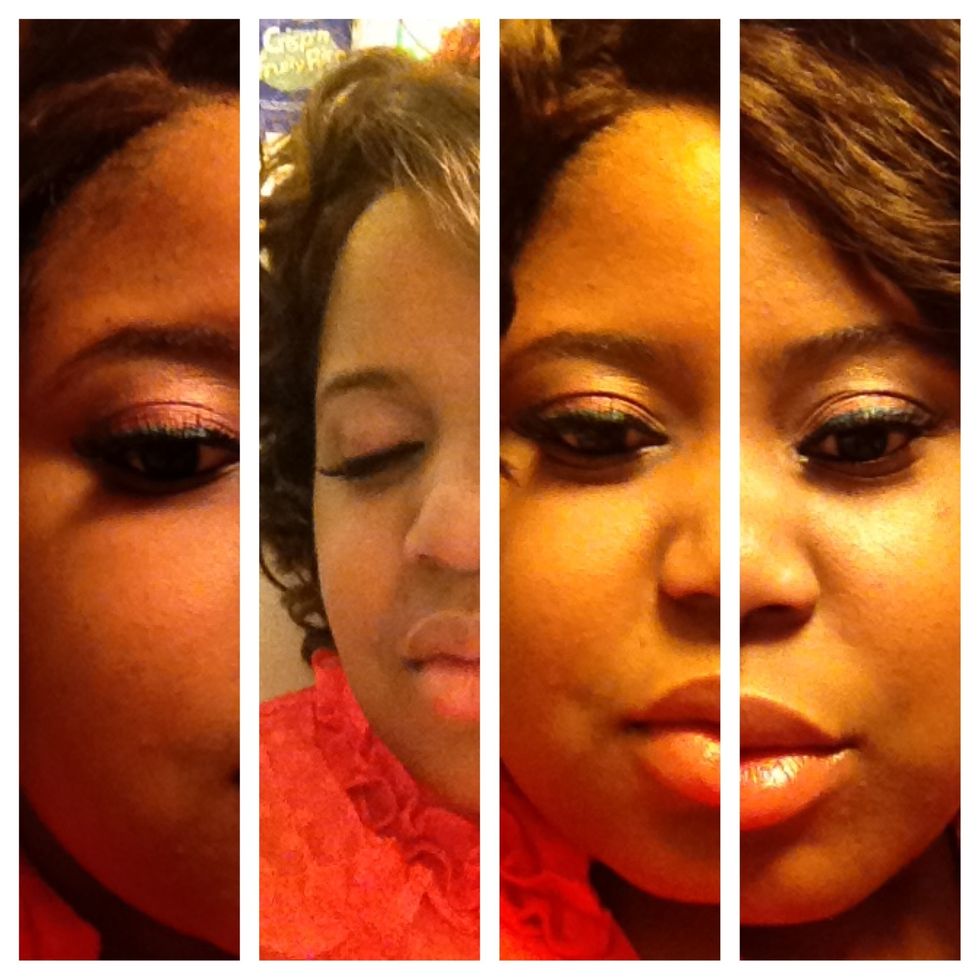 Up Close shots of the eyes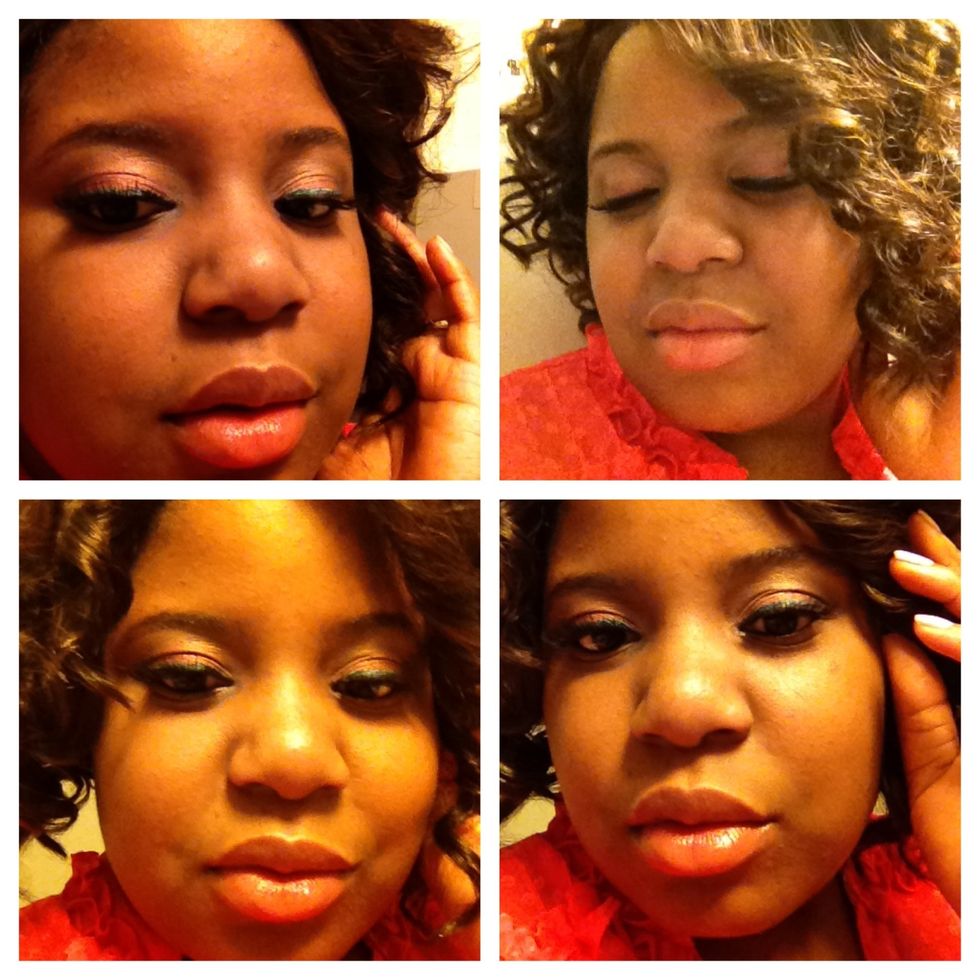 End product! Please like if you liked and if you do this look please take pics and send them to me. I would love to see Follow me! More tutorials coming soon Thanks for watching 💋
MAC paintpot in painterly
Maybelline Color Tattoo "Tenacious Teal"
Maybelline Color Tattoo "Pomegranate Punk"
Bronze Eyeshadow
Gold Eyeshadow
Black Eyeshadow
Flat eyeshadow brush
Domed crease brush
Angled Eyeliner Brush
Gel Eyeliner
Mascara
MAC Duo adhesive glue
Pair of your favorite lashes
Covergirl Nature Luxe gloss balm "230 Coral"
A Smile
Krystal Rouse
Proud Wife and MotherSisterDaughterBestieJamaicanHondurianAmerican! @DawnRichard followed me on 2/6/11!@Que_thafuture followed me on 12/23/10