How to create a breast cancer awareness bra by marilyn
Create a Breast Cancer Awareness Bra by Marilyn
2
Begin my gessoing a bra. I used a beige lace bra by Victoria's Secret.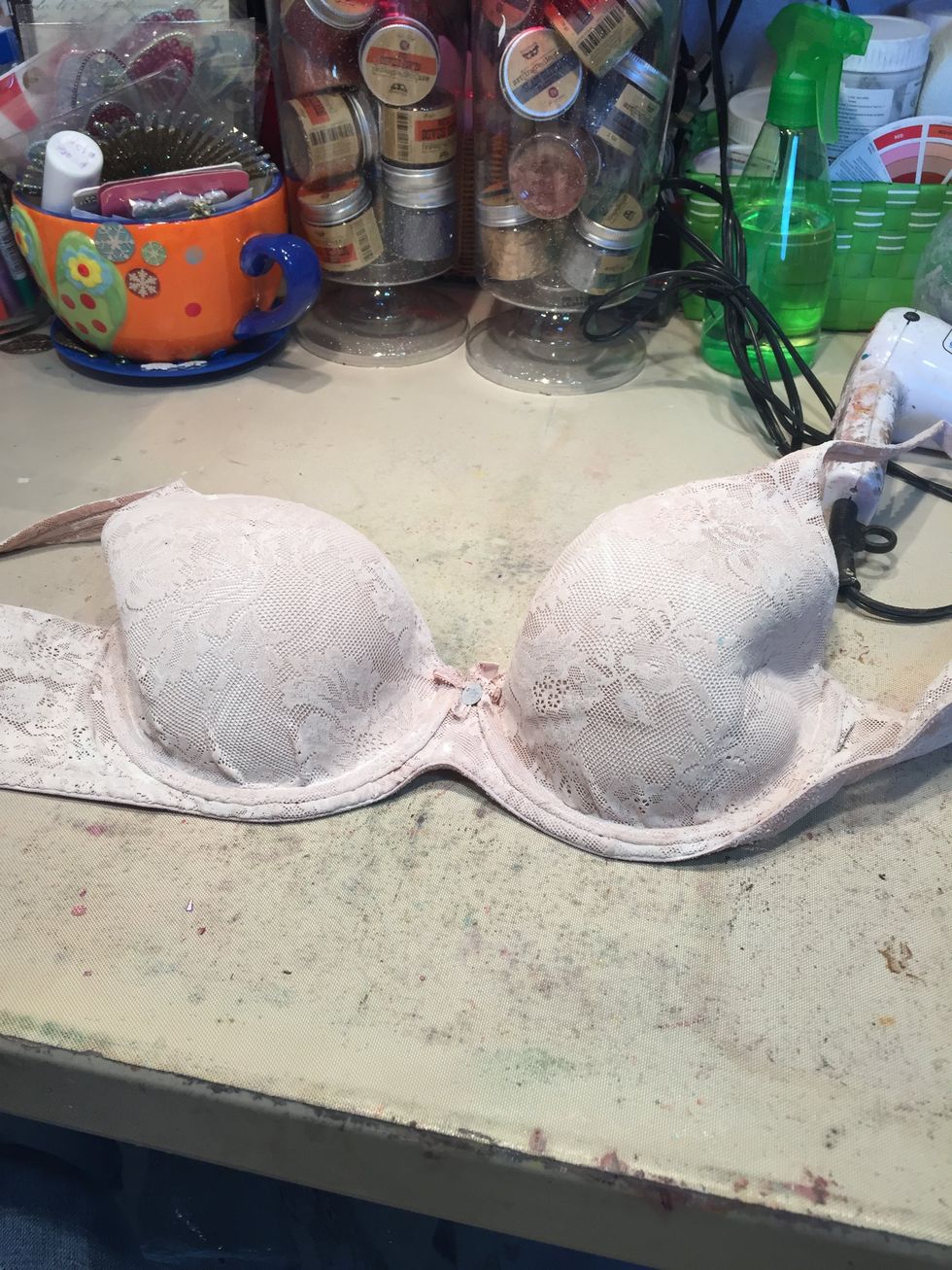 Completely cover the entire bra with gesso.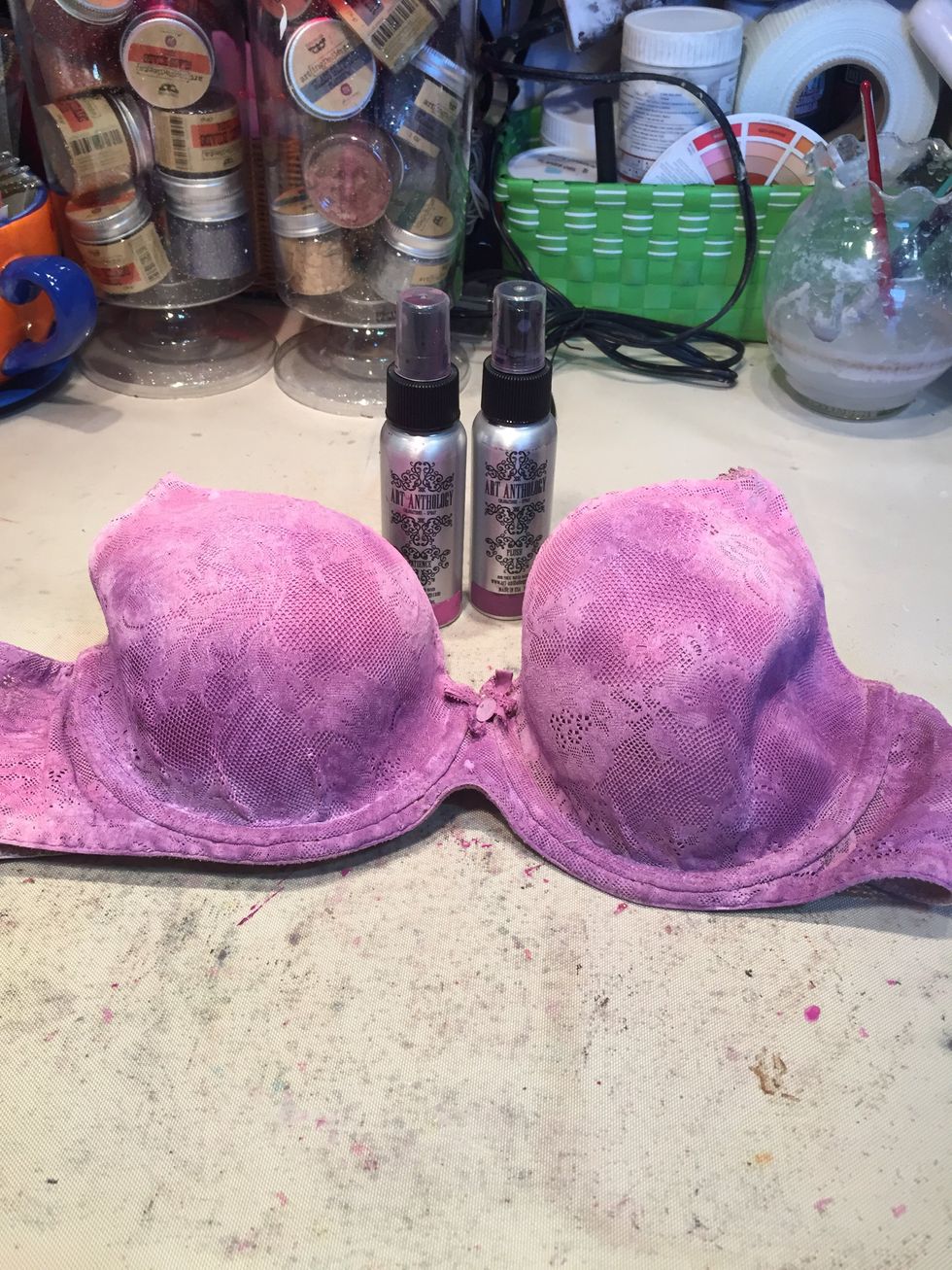 Spray Plush started at the bottom and working about halfway up. Next, spray Patience to the top and then lightly mist with Plush.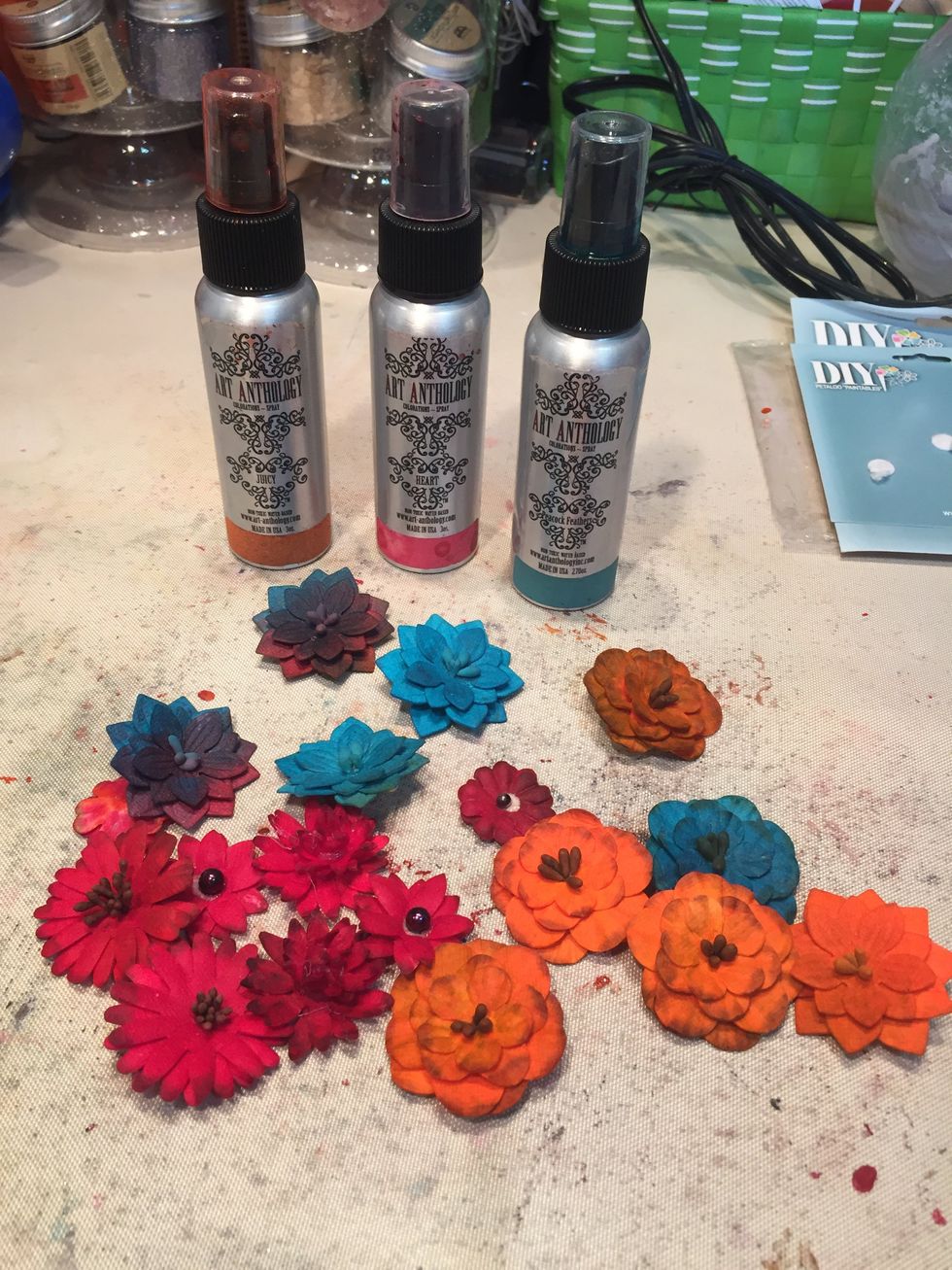 Spray a bunch of cream colored flowers with Heart, Juicy, and Peacock Feathers, making sure you cover all the petals thoroughly.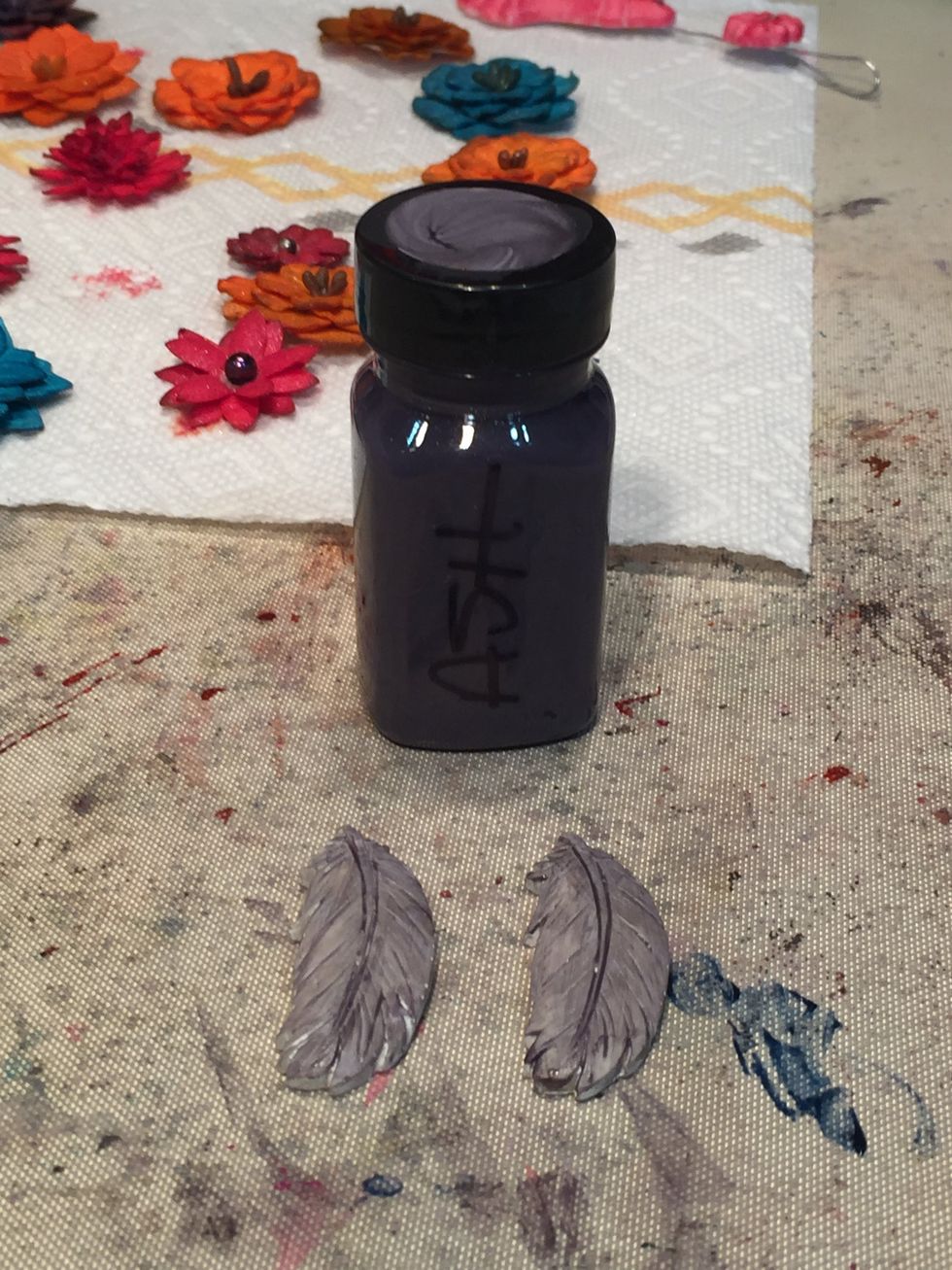 Next paint your resin feathers with Ash Velvet.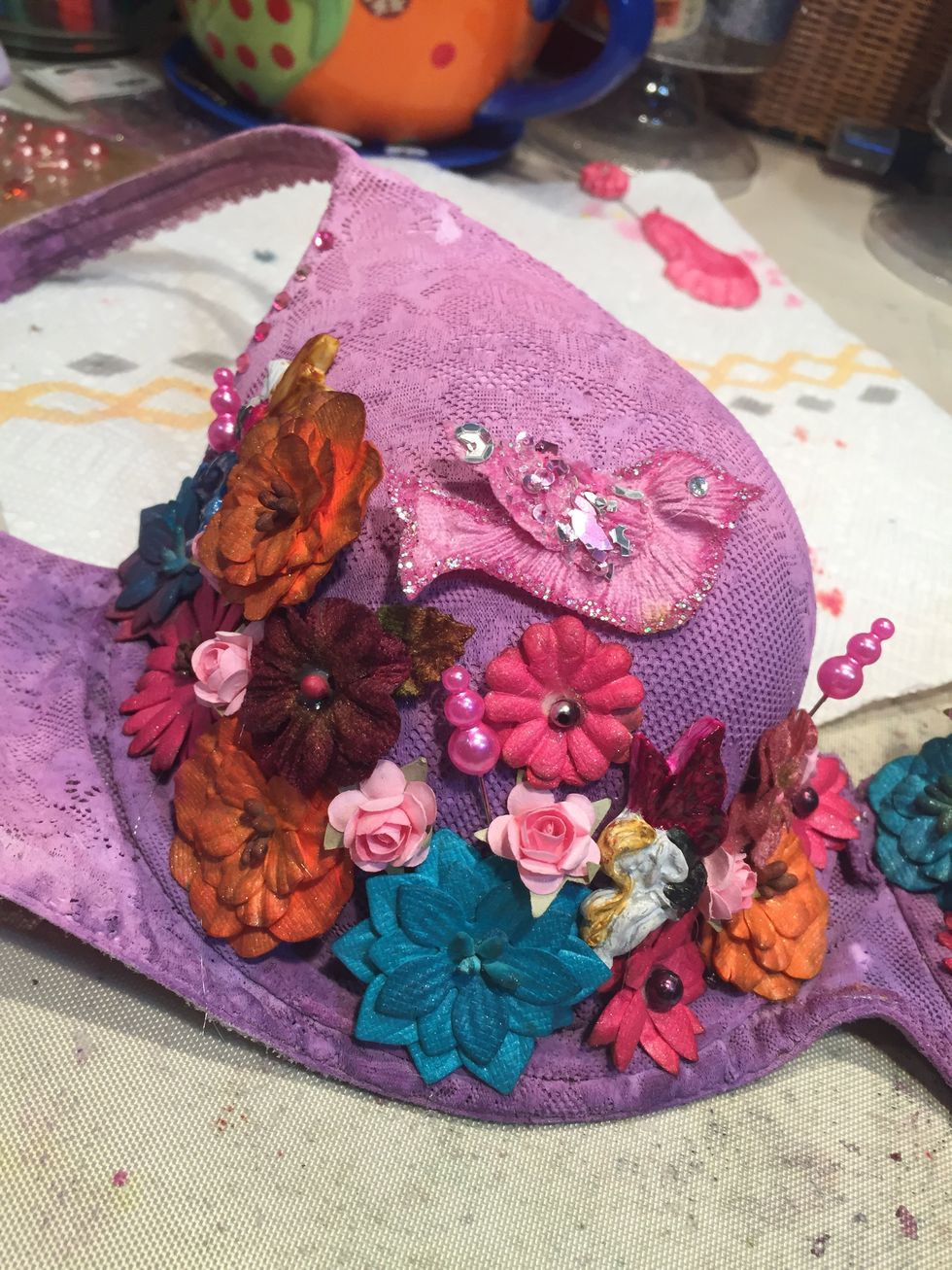 Using a hot glue gun, begin adding your flowers and fairies.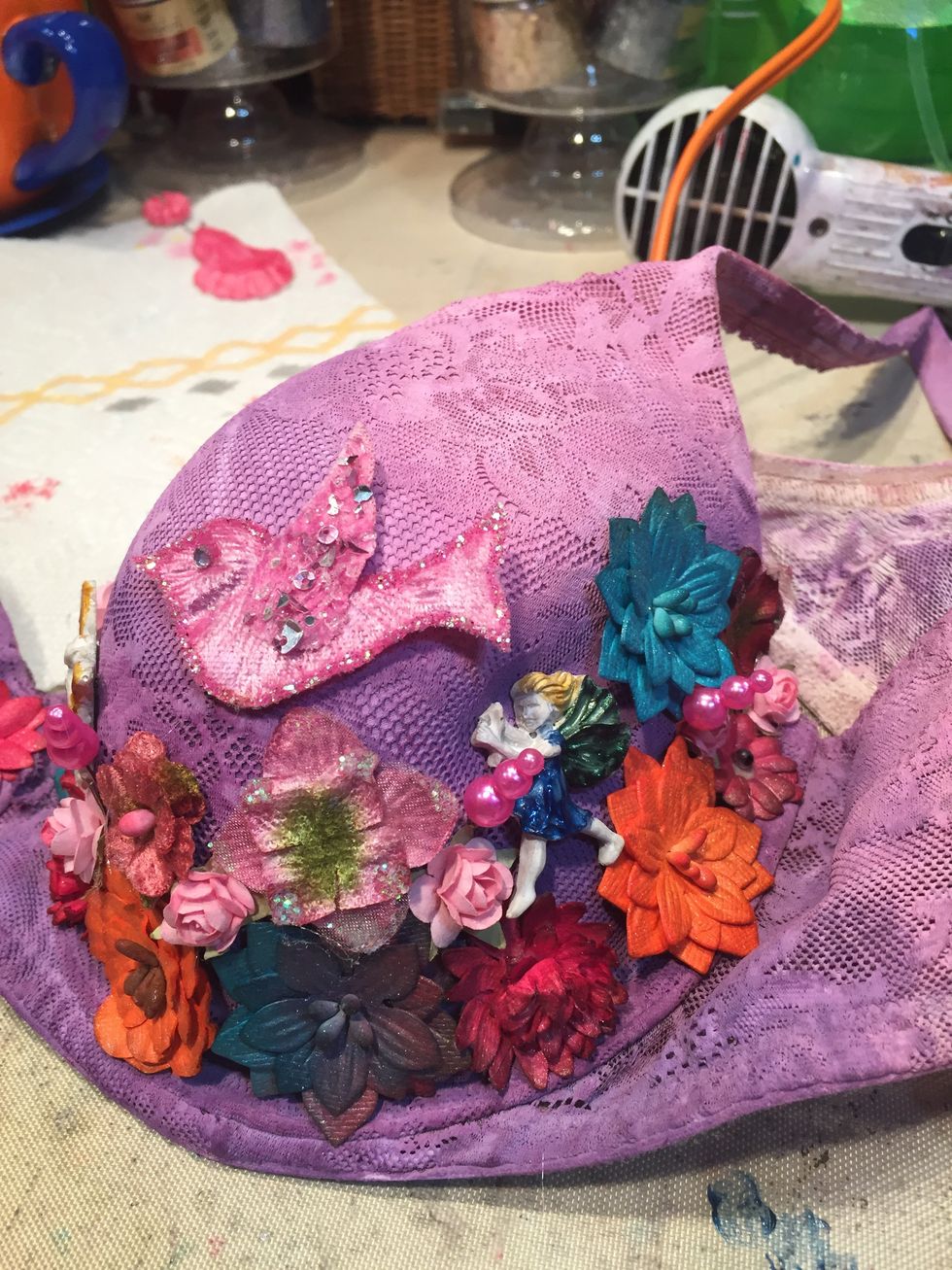 Continue on to the next bra cup.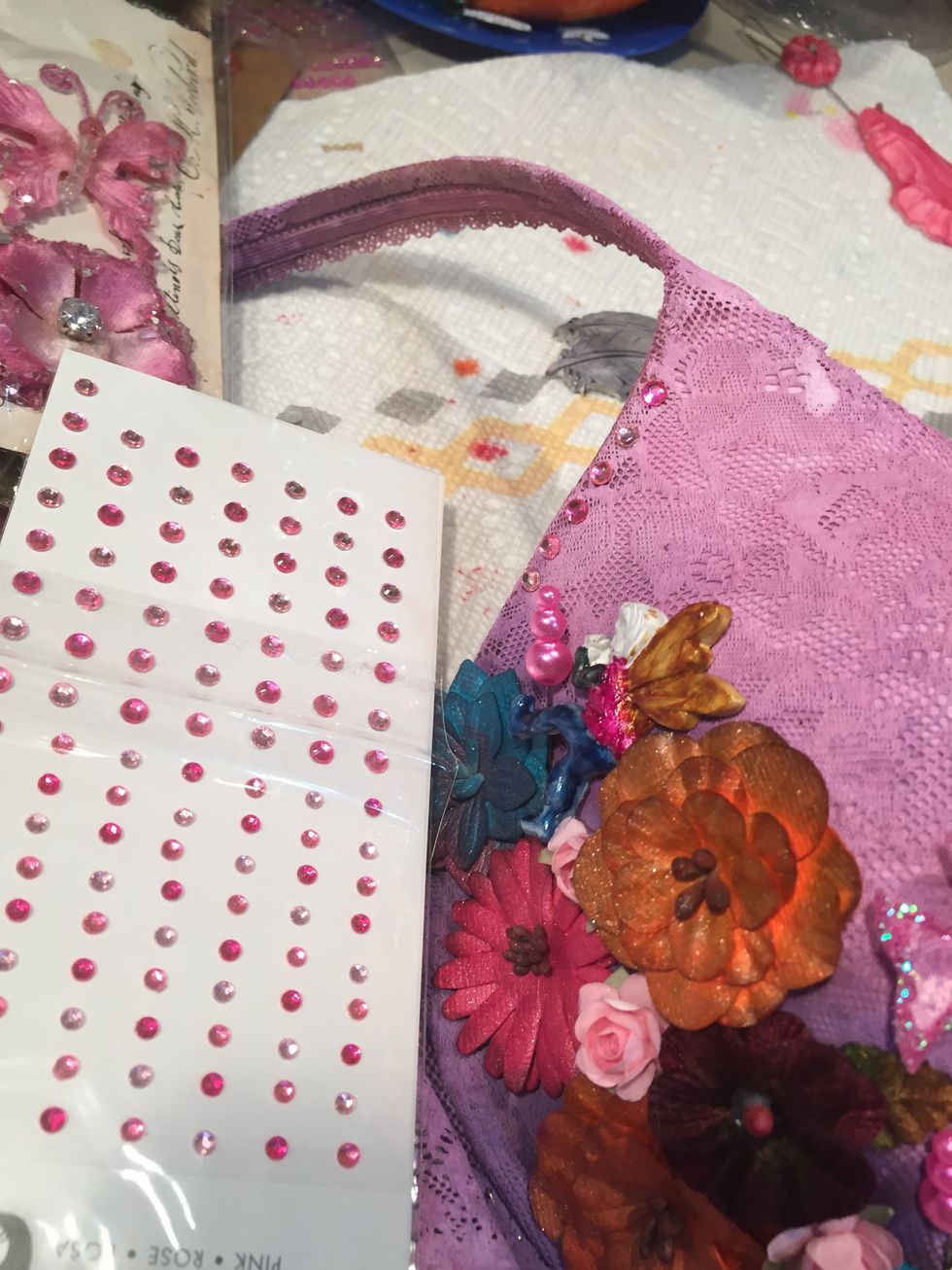 Begin adding your rhinestones around the edges of your bra.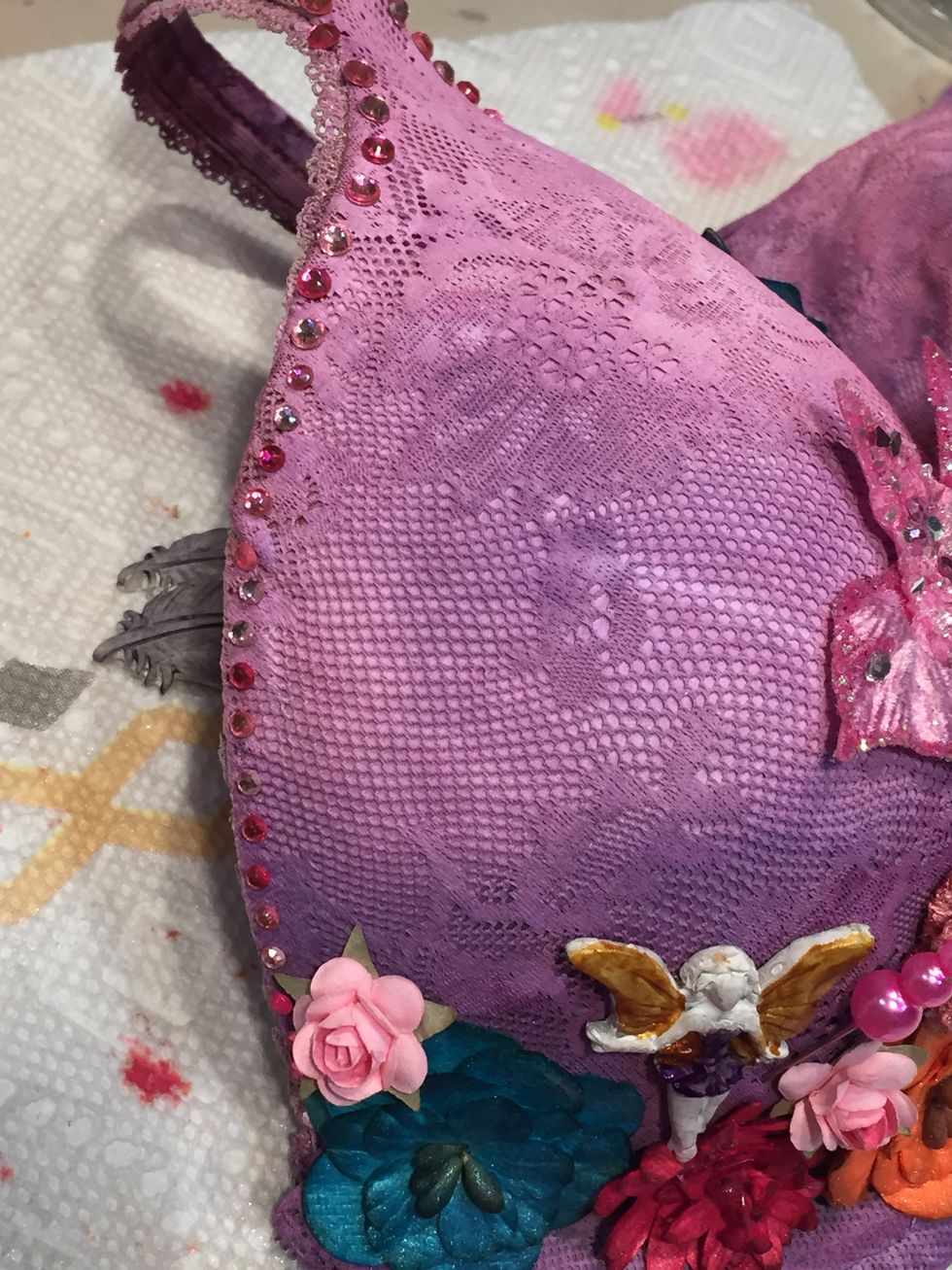 Continue around until all the edges are covered.
Add a feather where the strap meets the cup.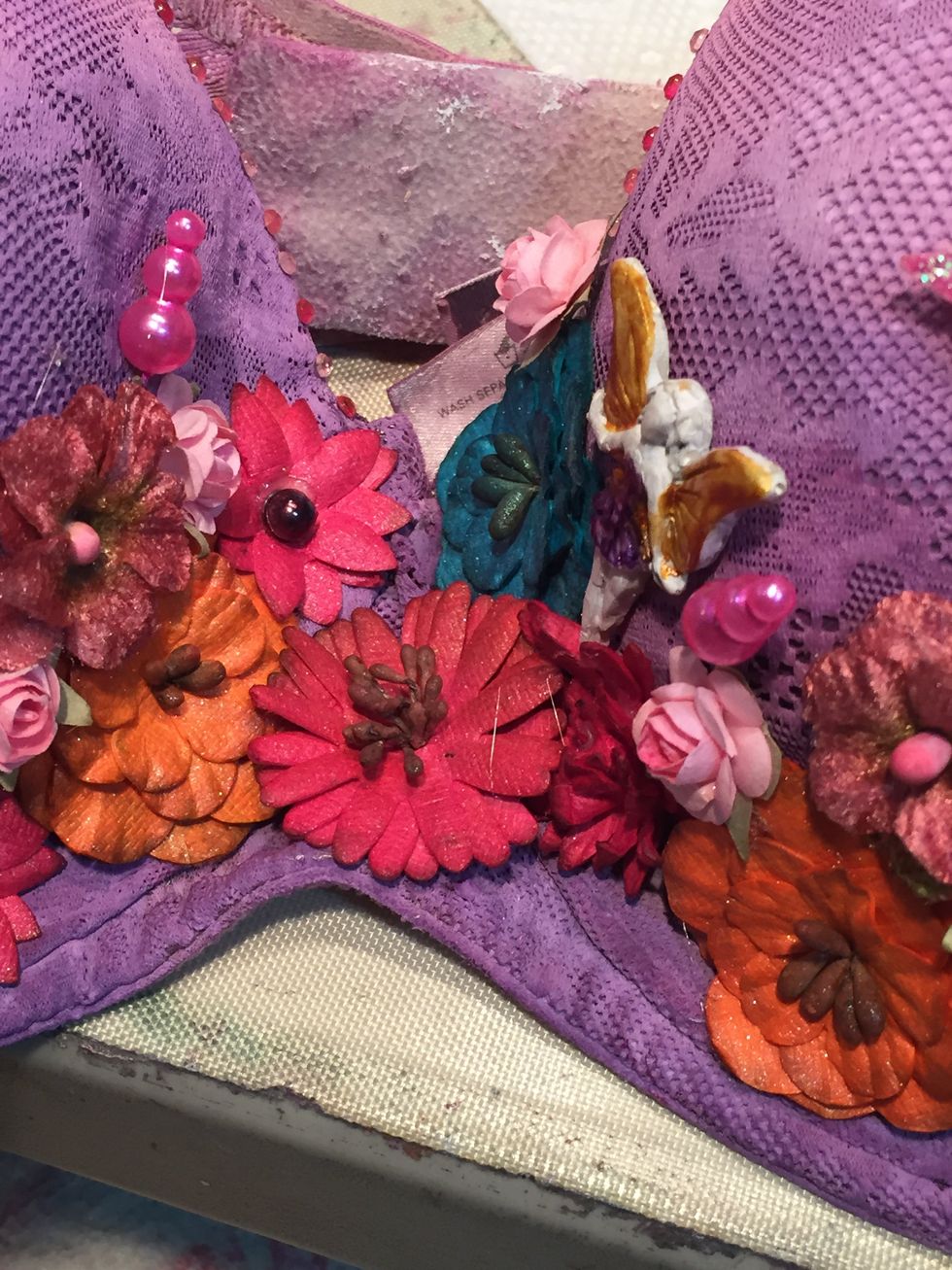 I found a spot in between my bra cups that needed another flower or two.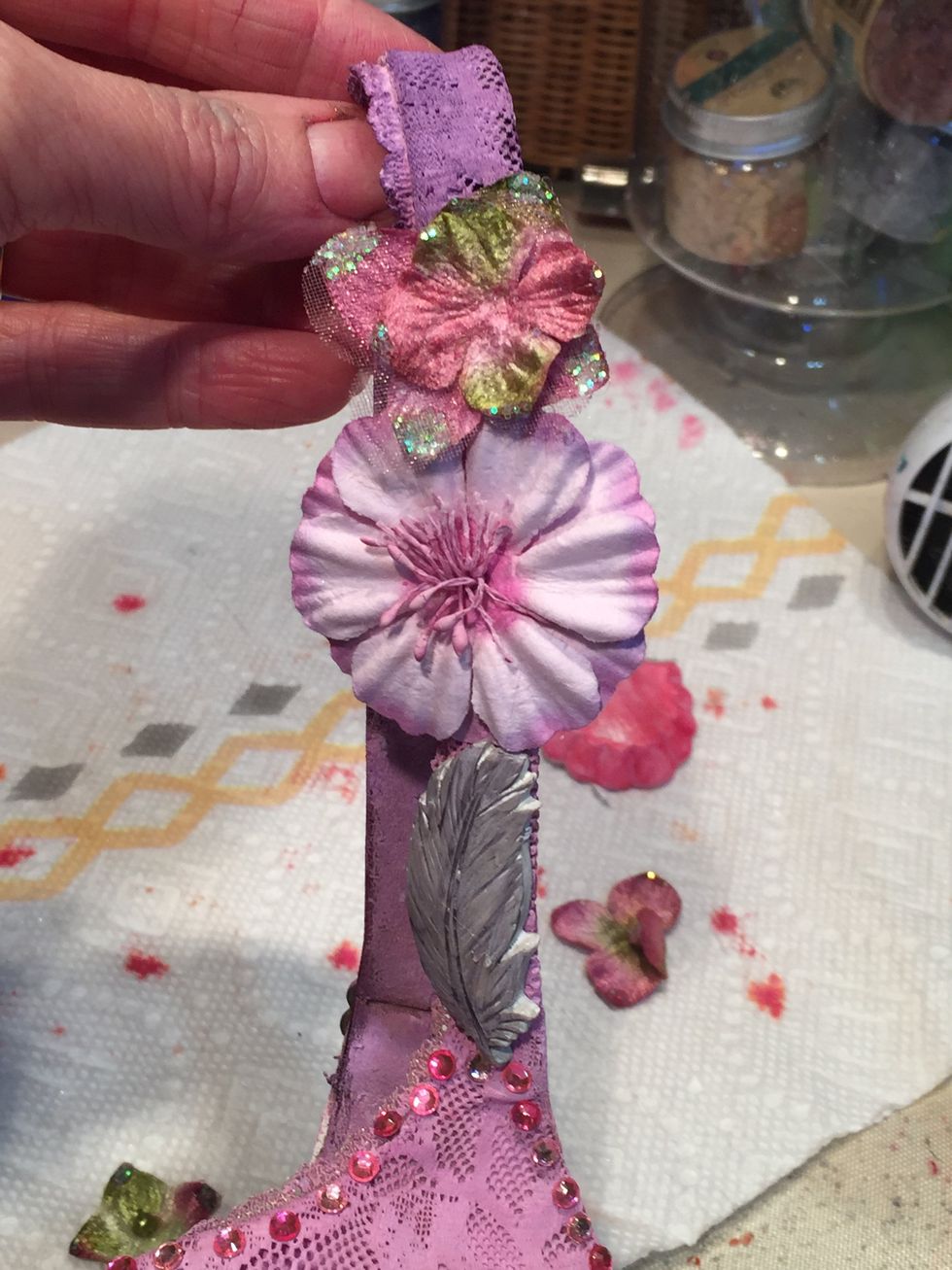 Above your feather, add a couple of flowers. I used hot glue to attach everything but the rhinestones.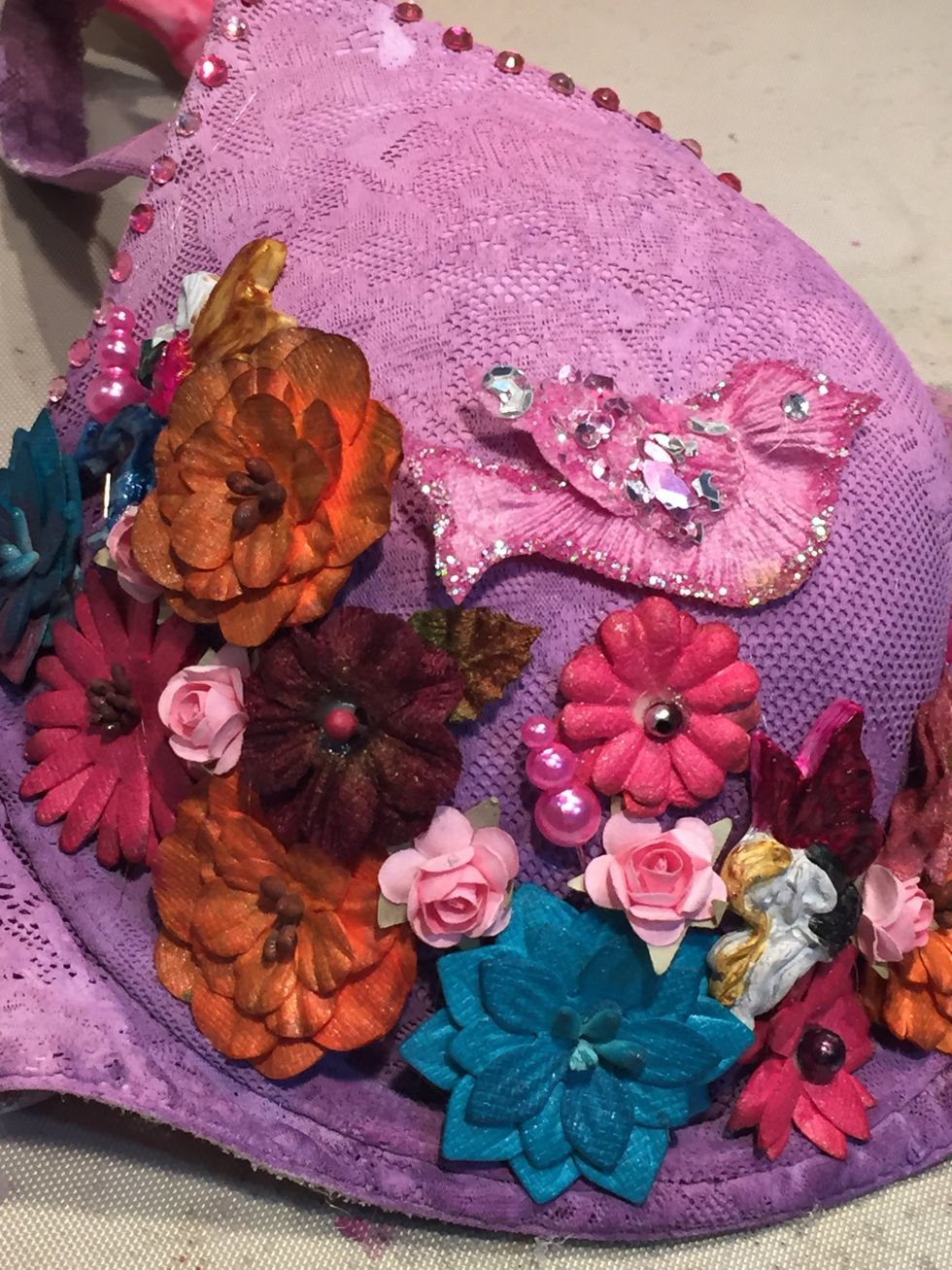 Add your pins and fill in any gaps you see. I wanted the background color to show through so I did leave space between petals the further up I went.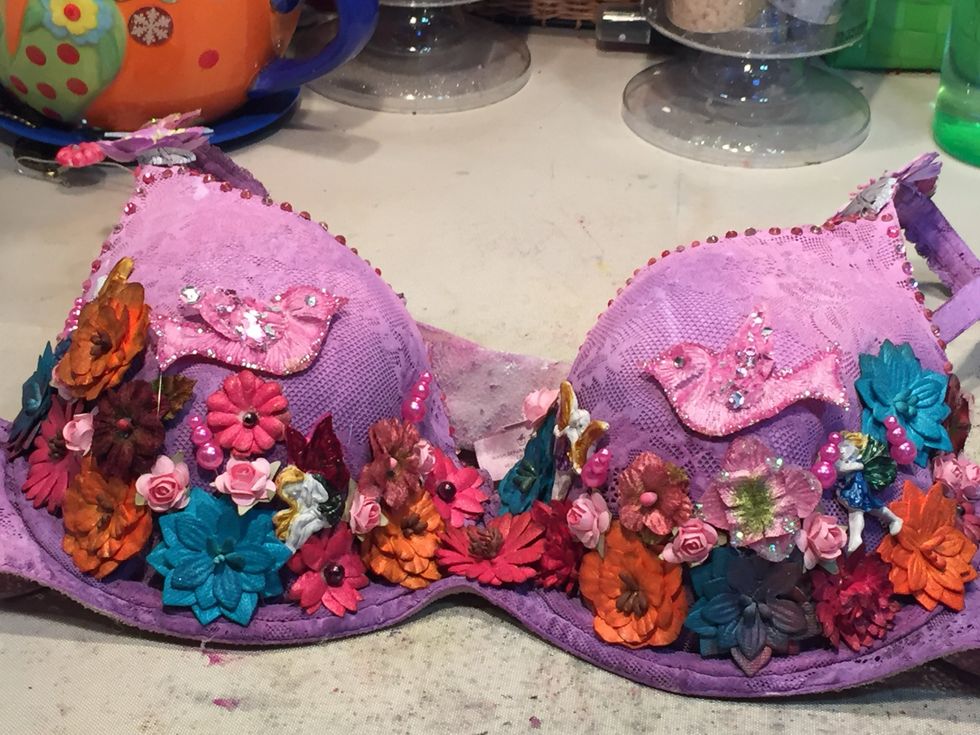 And you are done!
Colorations: Plush, Patience, Heart, Juicy
Colorations: Peacock Feathers
Fairy Dust: Diamond
Dimensional Gems: Garnet, Blue Topaz, Rhodolite,
Dimensional Gems: Emerald, Amber, Flourite
Petaloo DIY Flowers: Mini Tea Stained Cream
Petaloo DIY Flowers: Dahlias Tea Stained Cream
Prima: Resin Fairy Icons, Feather Icons
Prima Melody Rose Flowers
Petaloo Velvet Hydrangeas Rose
Petaloo Velvet Mini Blossoms Rose
Small Pink Mulberry Roses
Maya Road Vintage Pearl Pins Hot Pink
Hampton Art Kia Pink Adhesive Gems
Art Anthology
Art Anthology is a manufacturer of dimensional mediums.\n\nCome chat with us in our Facebook Group: Art Anthology Adventures in Art