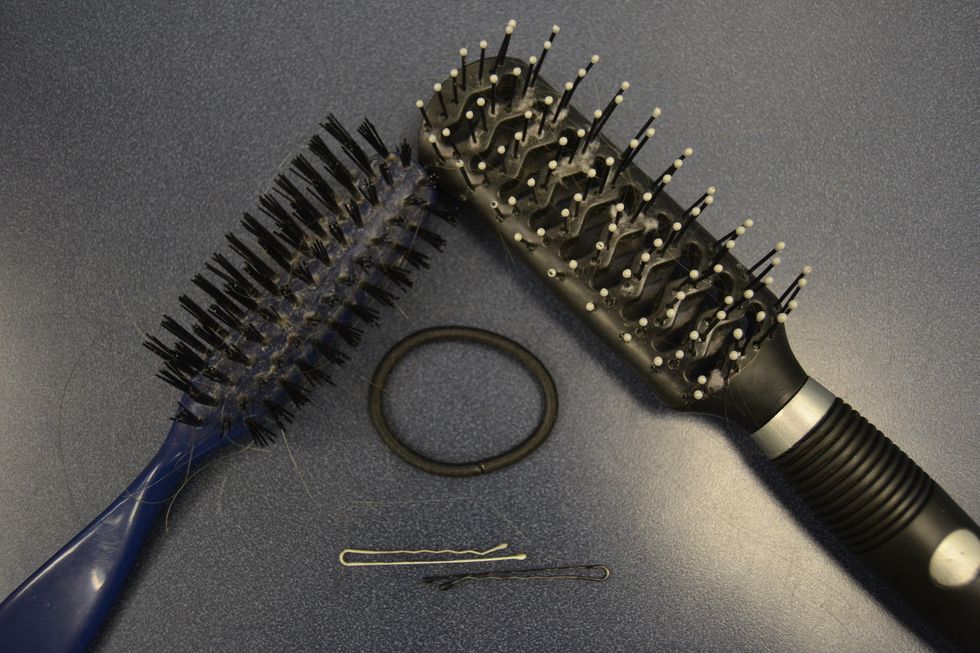 You will need a hairbrush( I used two different types, but you don't need to), a ponytail holder, and some bobby pins.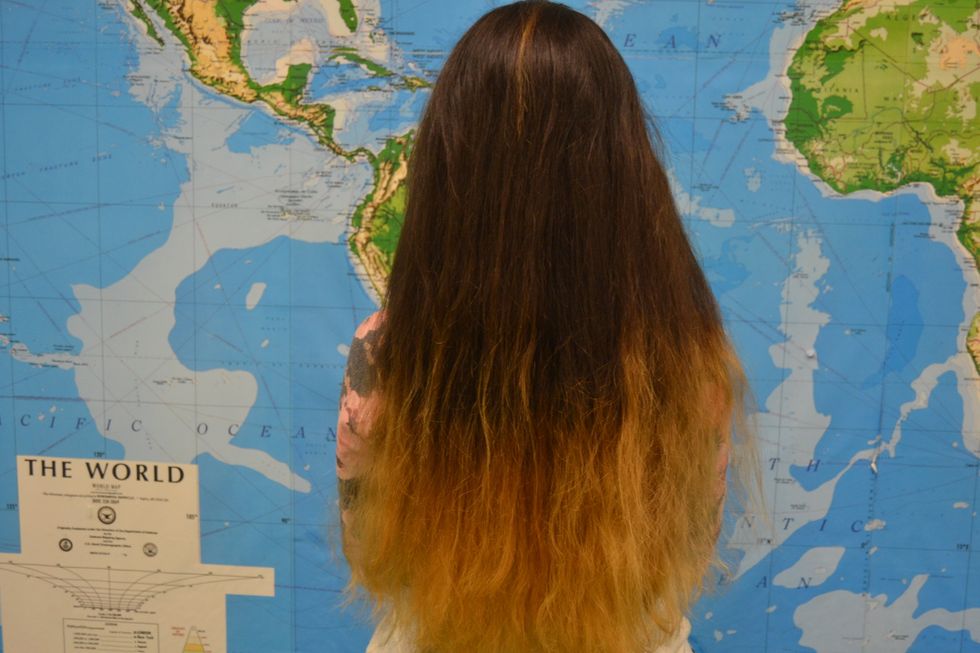 Start with clean, dry, and brushed hair.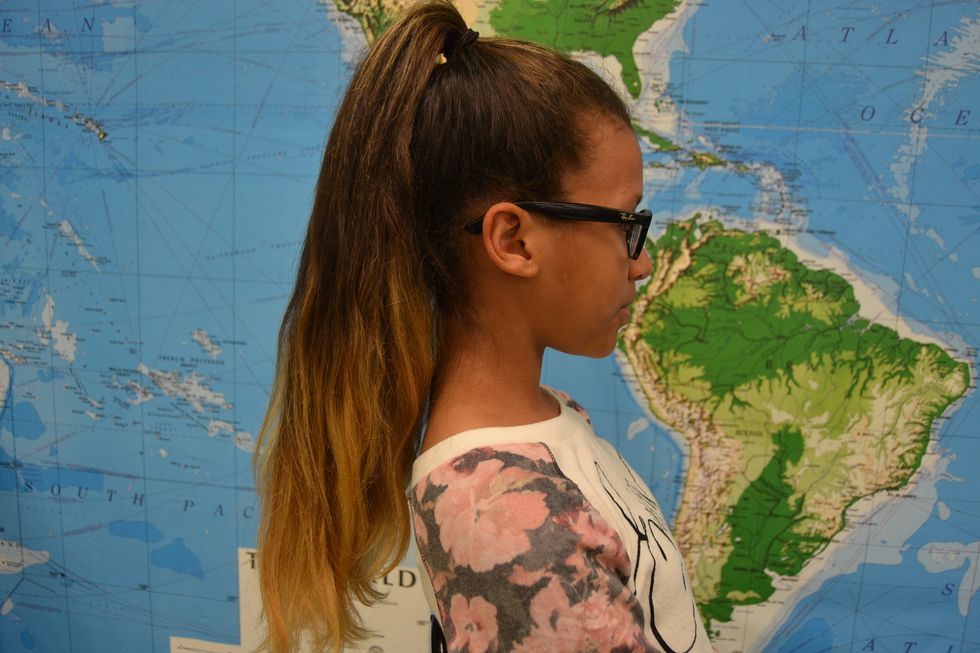 Put your hair into a high or low ponytail, depending on where you want your bun to be.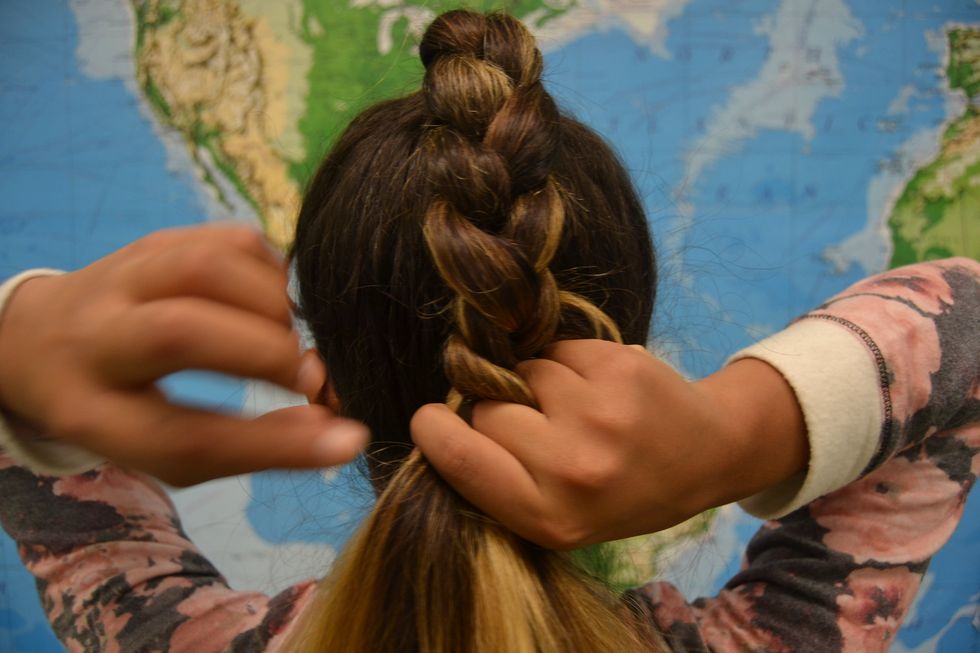 Braid your ponytail until there is no more hair to be braided or you can't braid anymore. Don't secure with a ponytail holder when your done.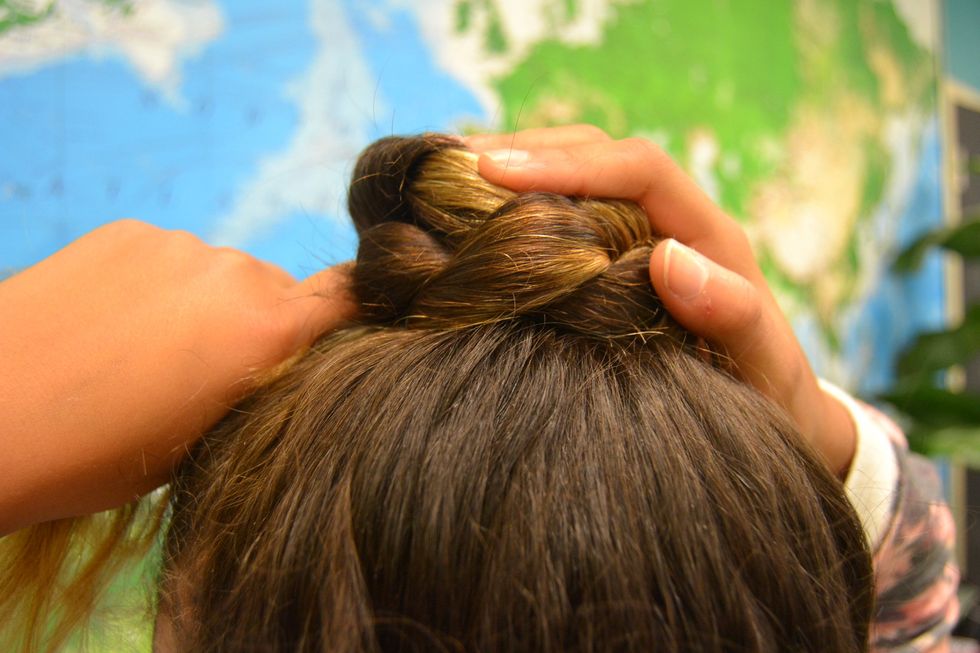 Wrap your hair around in a circular path, squishing the bun down so that it will not stick up so much when your done.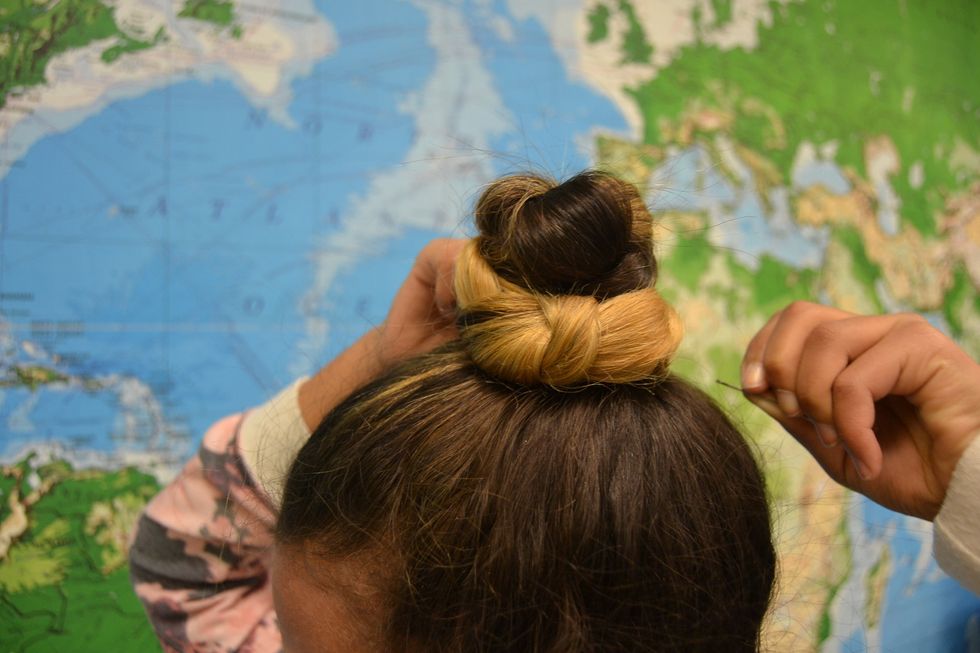 Add bobby pins to secure and keep the bun in place.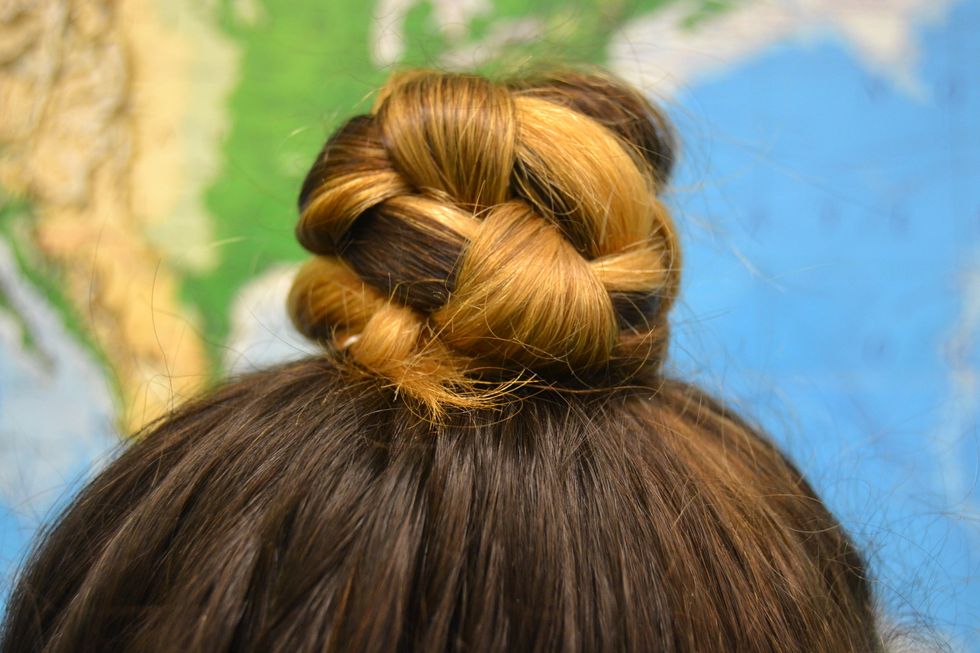 This is what the finished product should look like. You can add an accessory, if wanted.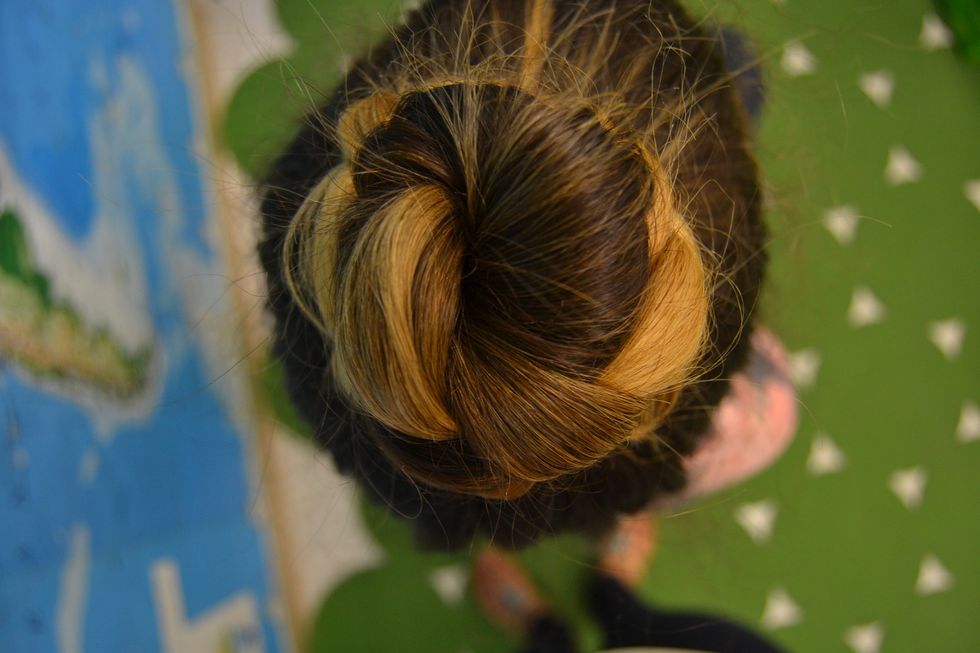 This is a picture of the bun from a bird's eye view.
A hairbrush
1.0 Ponytail holder
Bobby pins