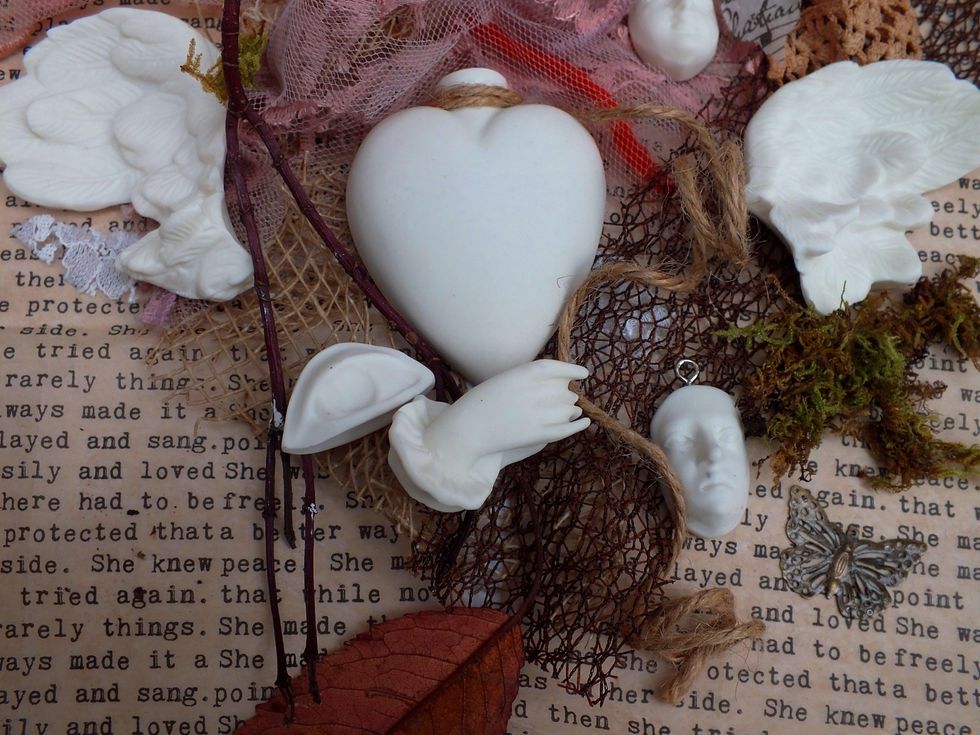 Gather your relics and scraps of texture: lace, hemp, hessian, mesh, charms and moss, choose muted winter colours.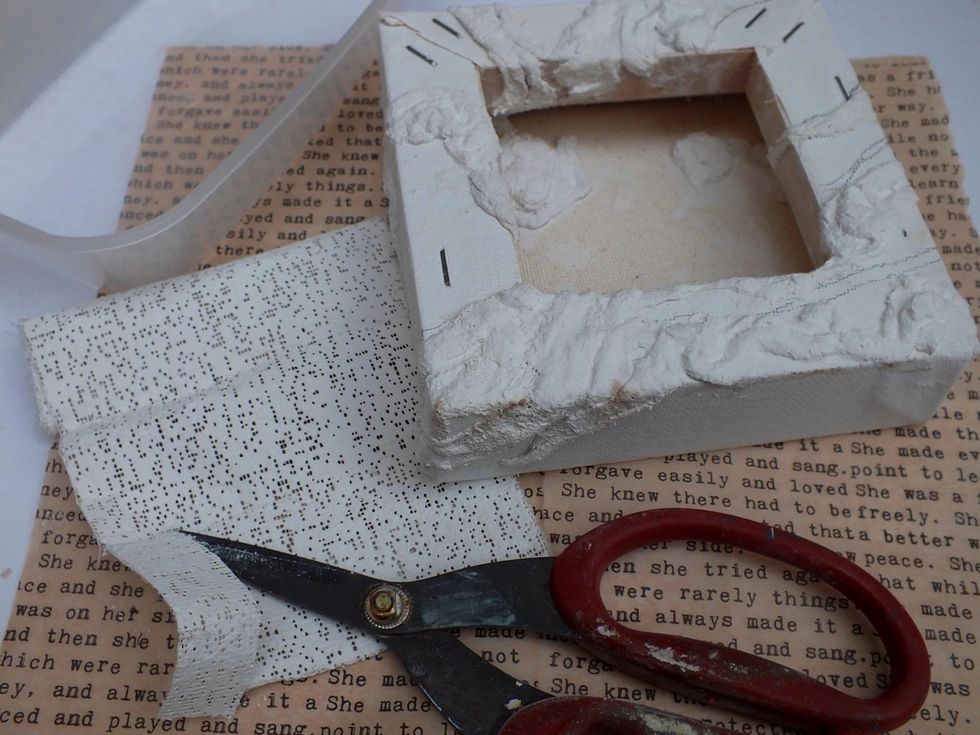 Take some Plaster Wrap. Apply to reversed box canvas, inside and out and over the edges, building into swirls (the wrap will adhere to the canvas and become rock hard if left overnight to dry)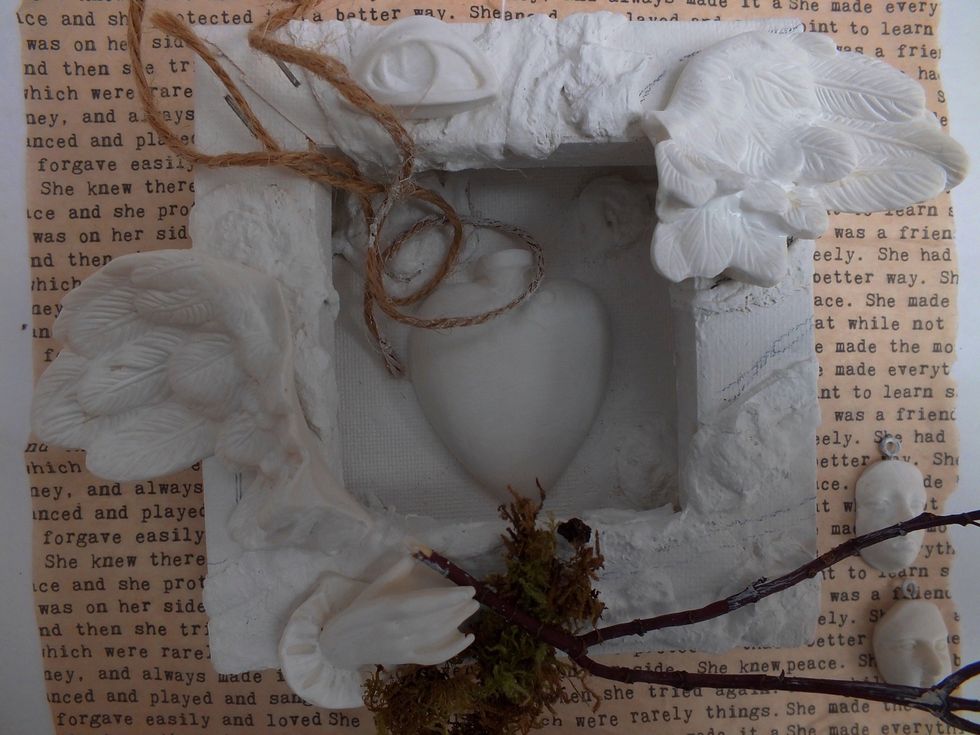 Leave your canvas to dry and harden, 24 hrs. Gesso the whole canvas inside and out and add a thin layer of Gesso to your relics. I like to play around with arrangements at this stage before finishing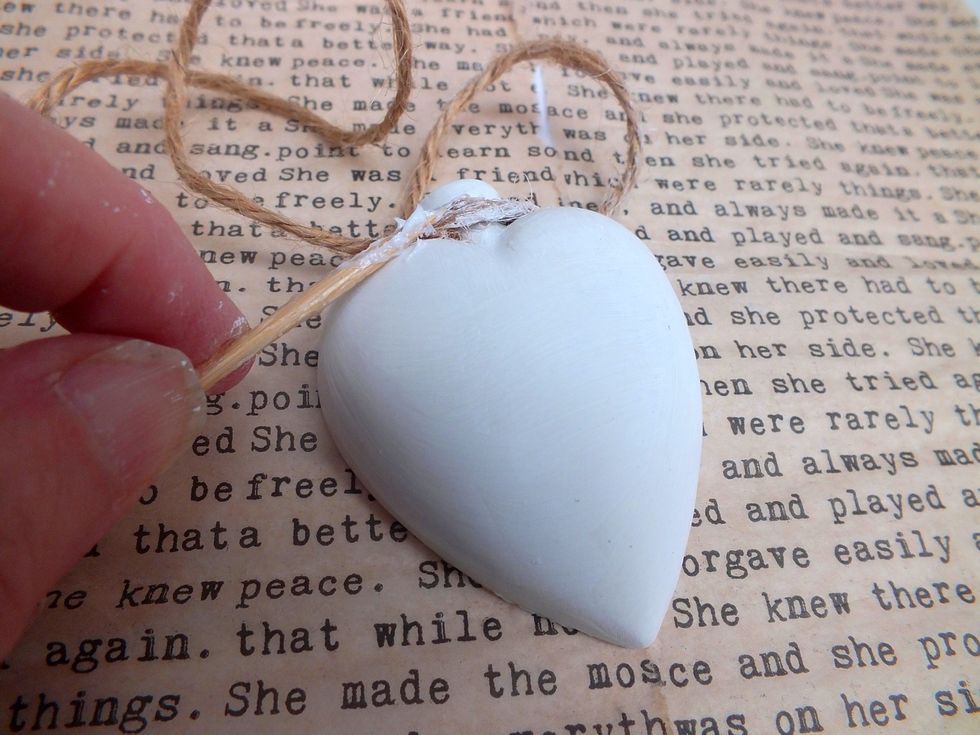 Now it's time to decorate your individual pieces. I used barbeque skewers a great deal for this project. Here I'm using one to fix some twine with Heavy Gel Medium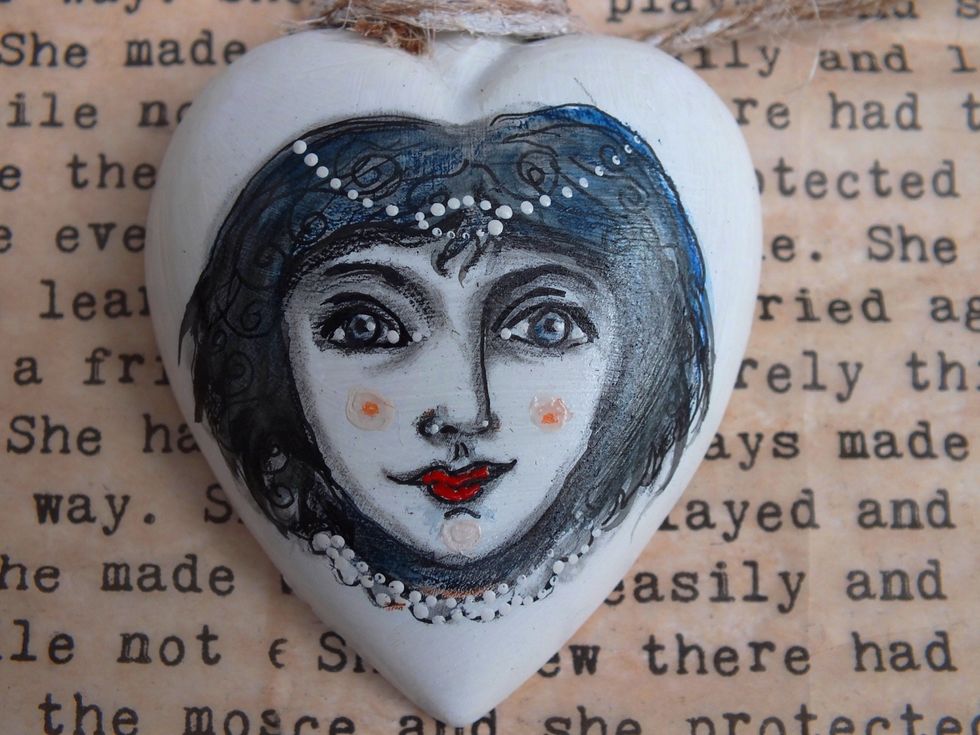 I used my own rendering for the face.If you are drawing, prep with Clear Gesso. I pencilled on the face, enhanced it with water-colour pencils and blocks and highlighted with white acrylic pint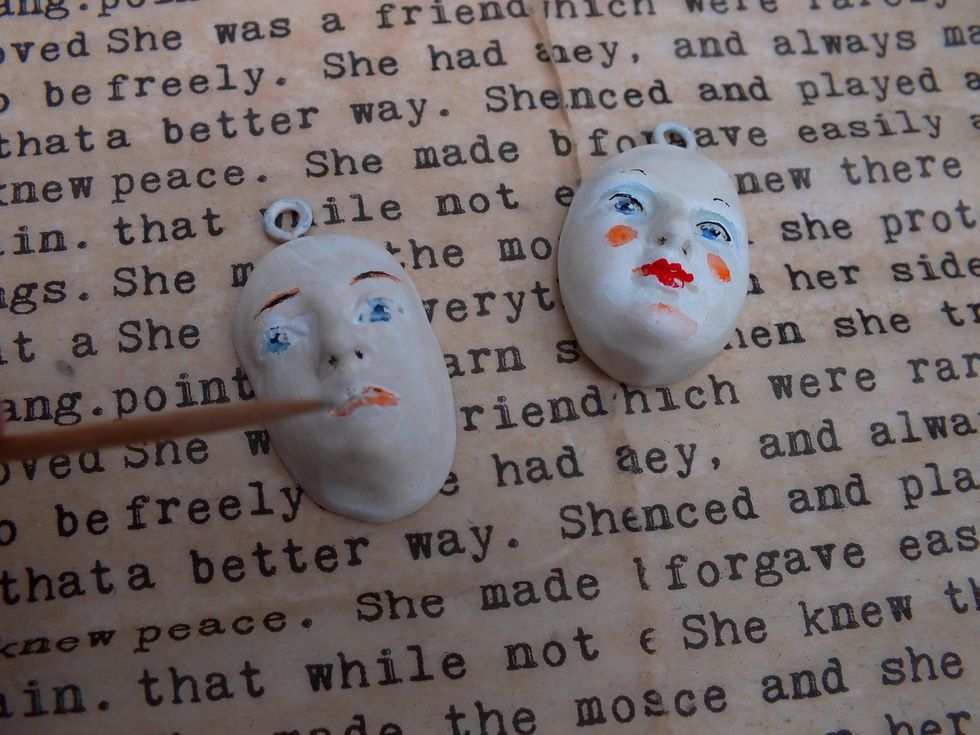 Use the barbeque skewer or a cocktail stick with diluted acrylics to add detail to the tiny faces. Lips & eyebrows can hold the secret to good expressions. Pencil the eyebrows first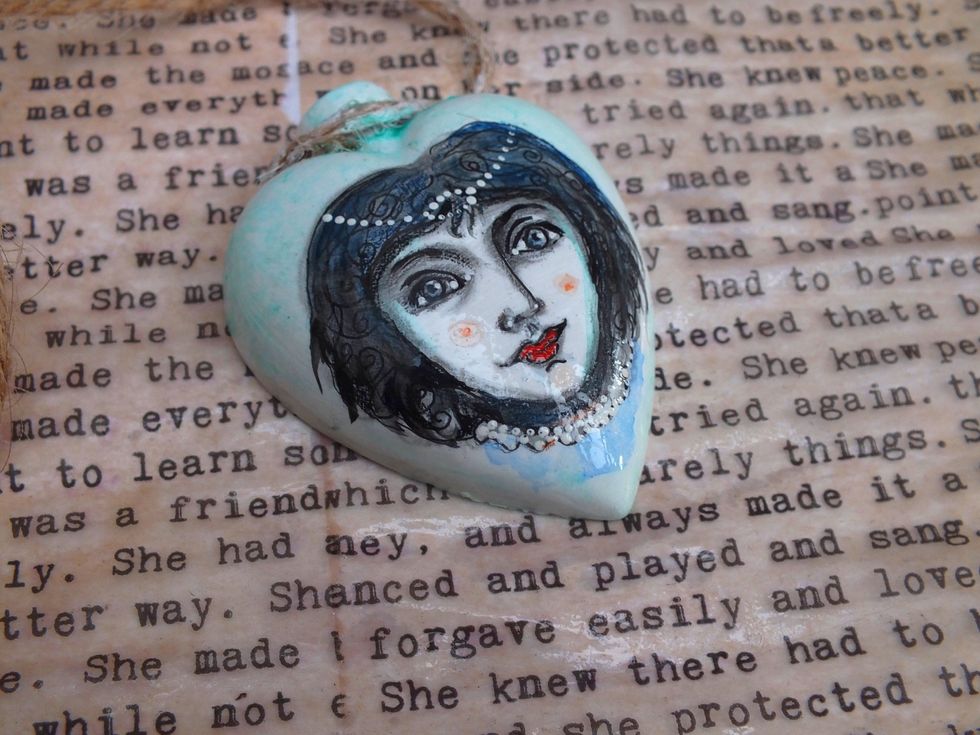 Add a touch of colour with a water-colour wash in a winter shade. Apply a little 3D Gloss Gel in thin, random curved lines and sprinkle with Distress Glitter.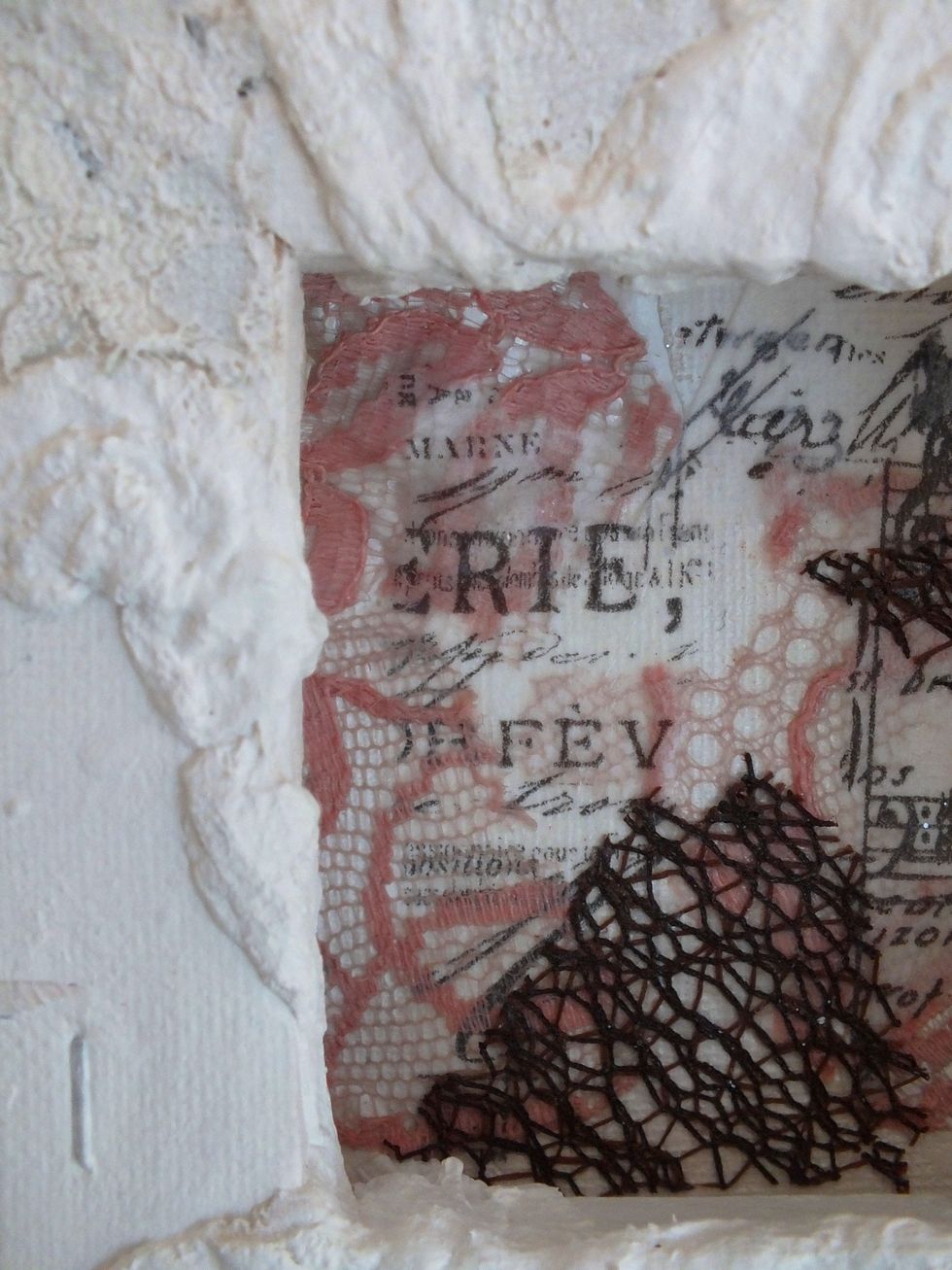 Adhere extra texture to the sides & interior of your box canvas with Gel Medium. Use lace, mesh and tissue anything that will add interest and texture. When dry, paint with a thin layer of Gesso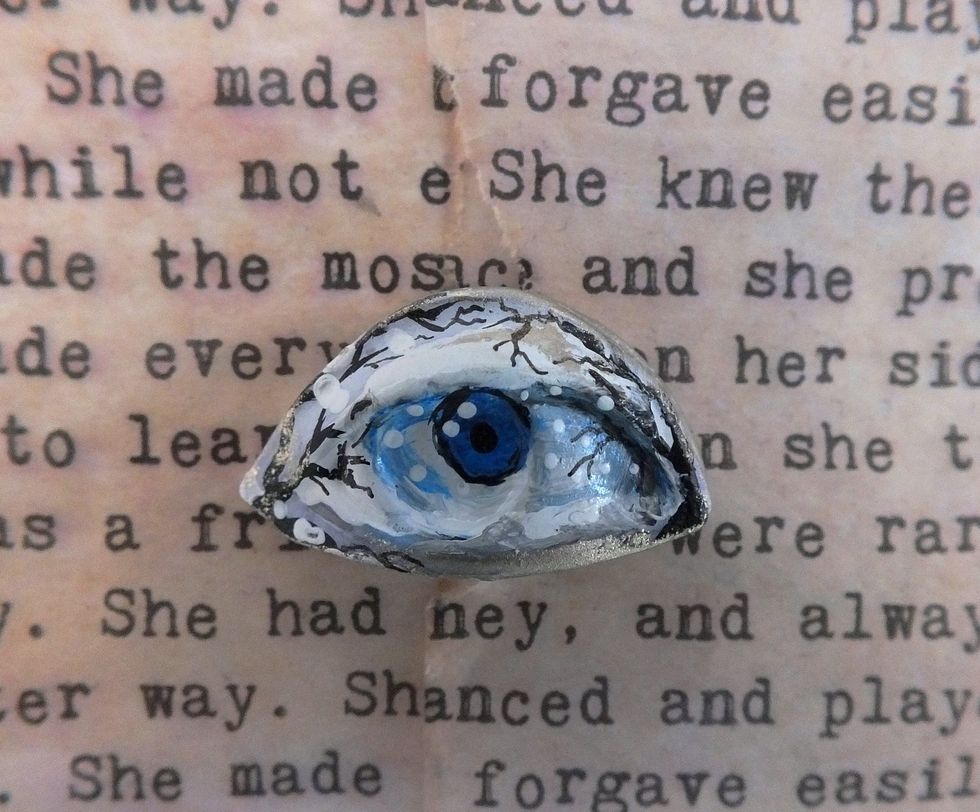 The eye of winter was created by painting with diluted acrylics, blobs of Gesso, pigment pens and a touch of silver gilder's paste along the lid edge. Use the tip of the skewer for the snowflakes.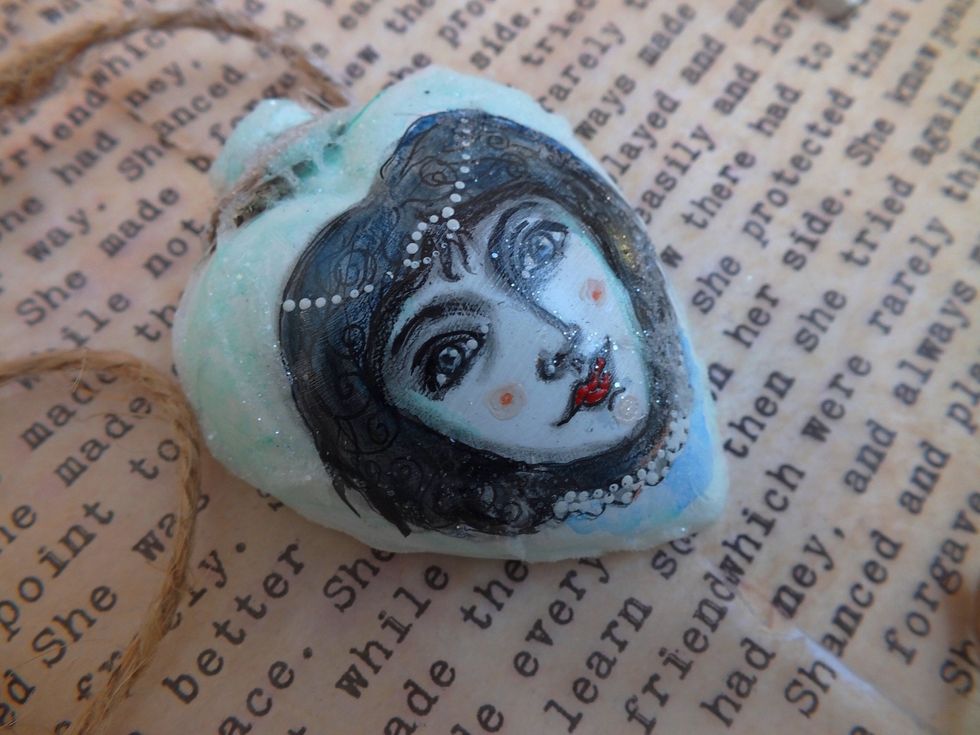 Once the surface of your heart is sufficiently 'icy' you can fix it into place
Paint your background with layers of different blues, diluted . Add a silvery gilder's paste to some of the lacy areas and pick out some of the border in blue too. Make sure you take everything over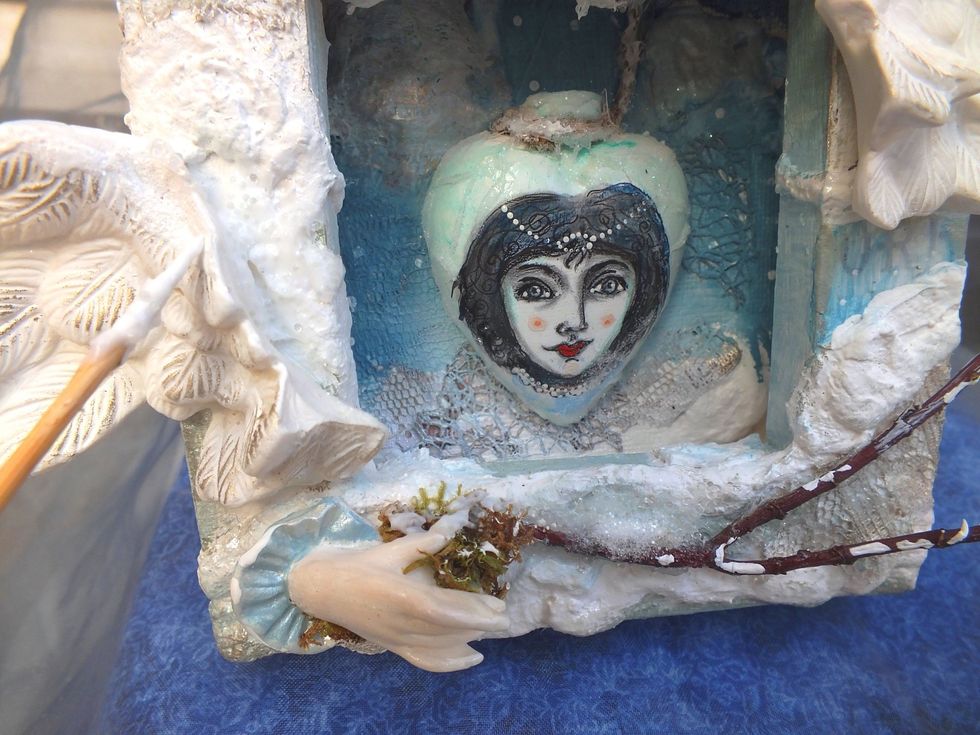 Fix your relics onto your canvas with a heavy gel medium. finish of snow and ice with Gesso and Bead Gel. Paint the hand with a light touch of acrylic, a pearl glaze & fix tufts of sheet moss
Come visit theuse to read all about it! www.sandraevertson.com
Box canvas 5 x 5
Relics and Artifacts
Bits of texture like lace, hessian
Gel medium
Acrylic paint
Fixative spray
Plaster wrap
White gesso
Watercolor
Micron pigment pen
Bead gel
3d gloss gel
Pearl glaze
Distress glitter
Tim Holtz ice skates charms
Prima butterfly charm
Relics & Artifacts
RELICS & ARTIFACTS ® matte white resin craft blanks by designer Sandra Evertson for Prima Marketing Inc.