Create a Book With the Cover of G45 Rare Oddities
55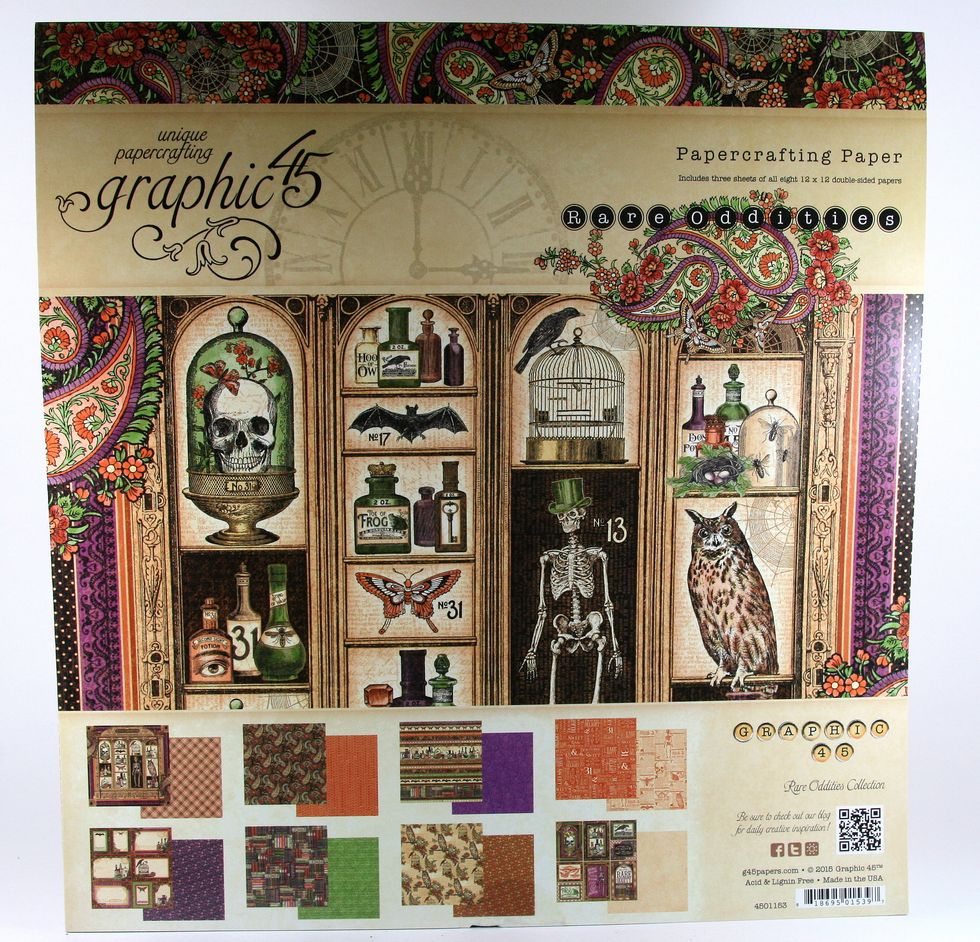 I'm starting this book base with the 12x12 Paper Pad from Graphic 45 Rare Oddities.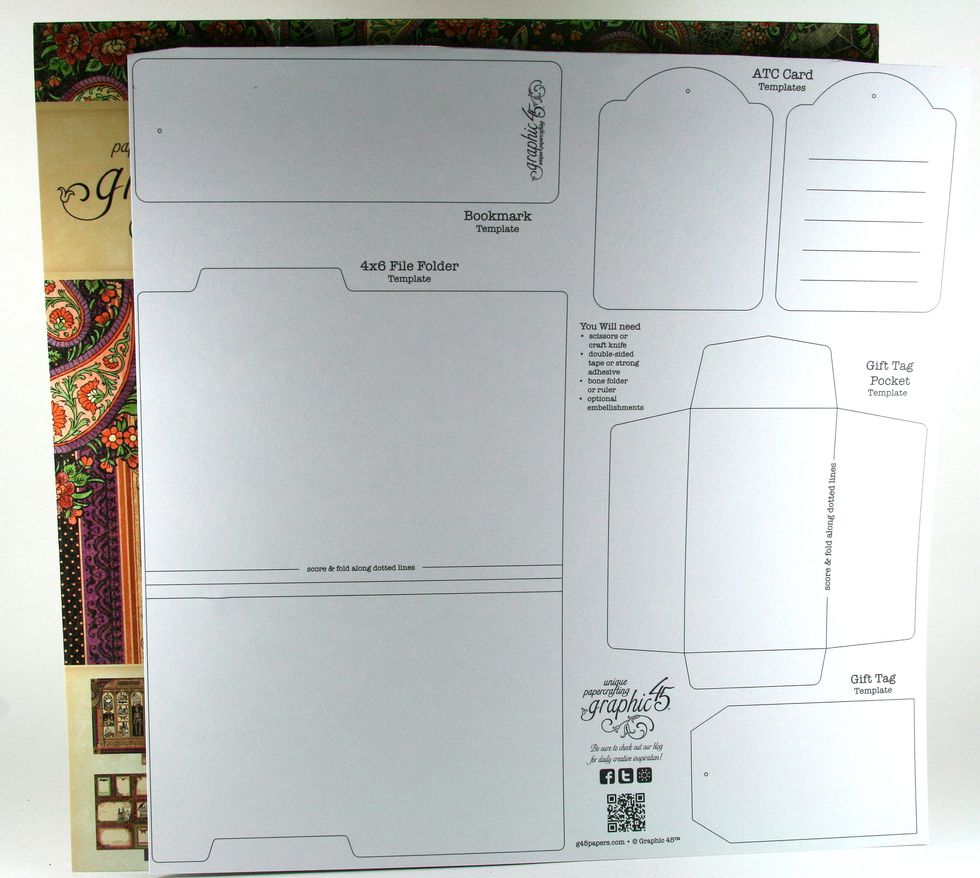 On the inside cover you will see these handy templates. I'll be using the 4x6 File Folder template for this project.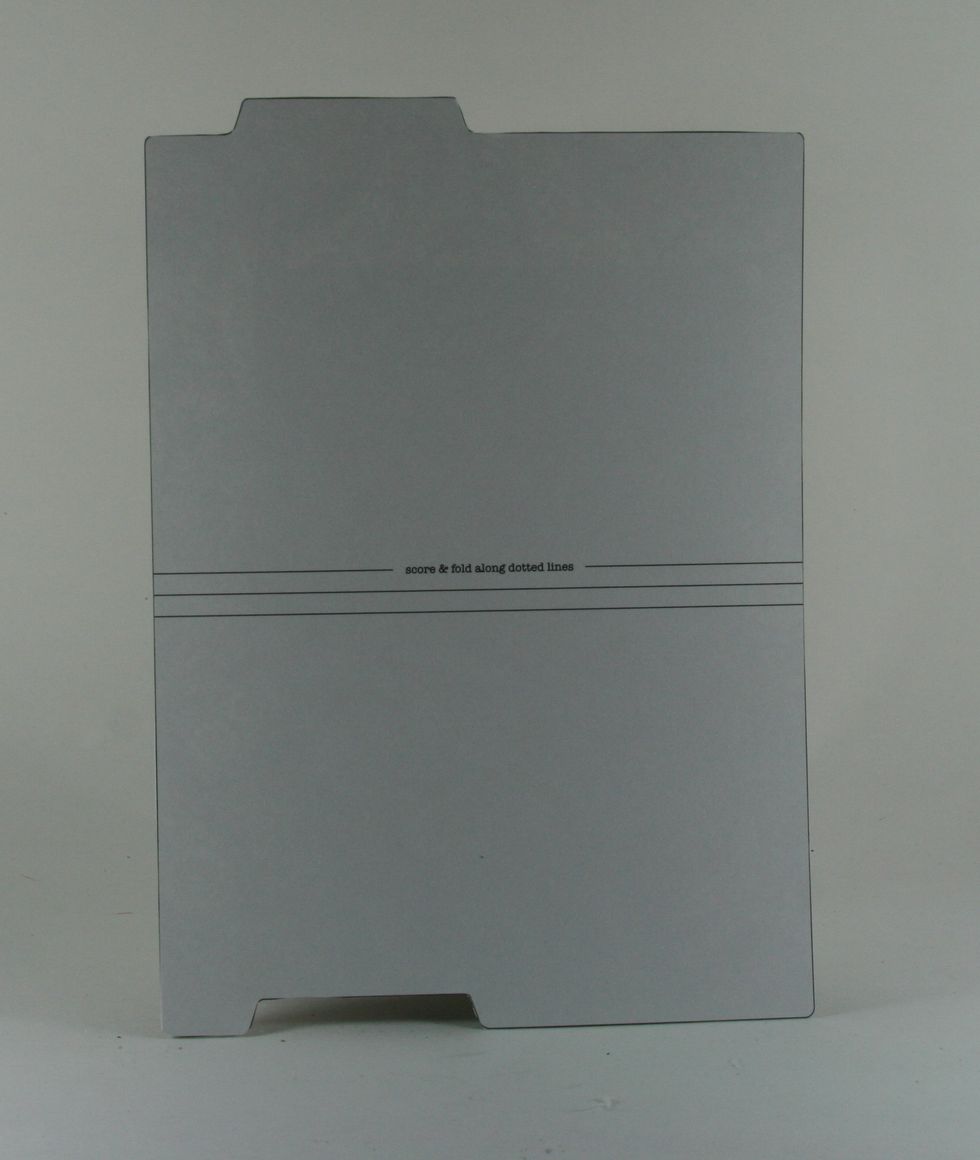 Carefully cut out the template. You'll want to use small scissors to get around those inside corners.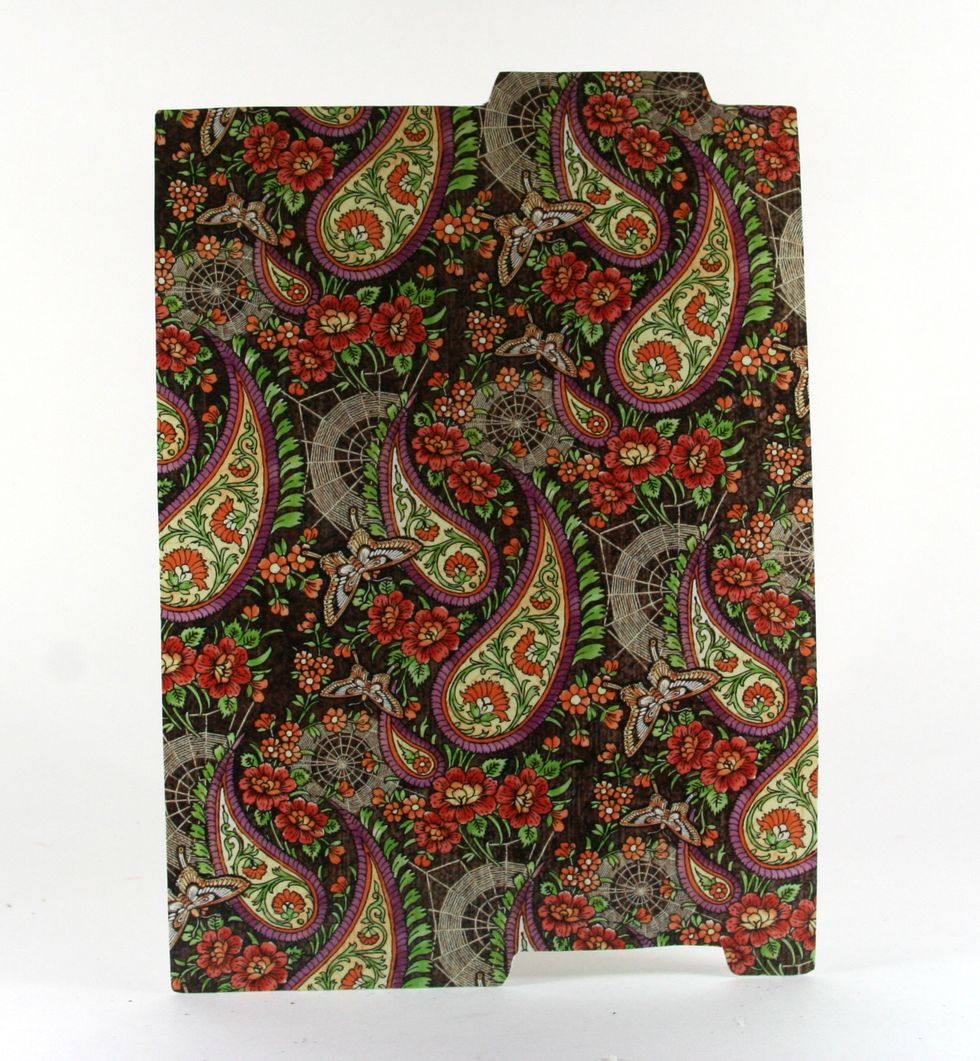 Here is the finished side cut out.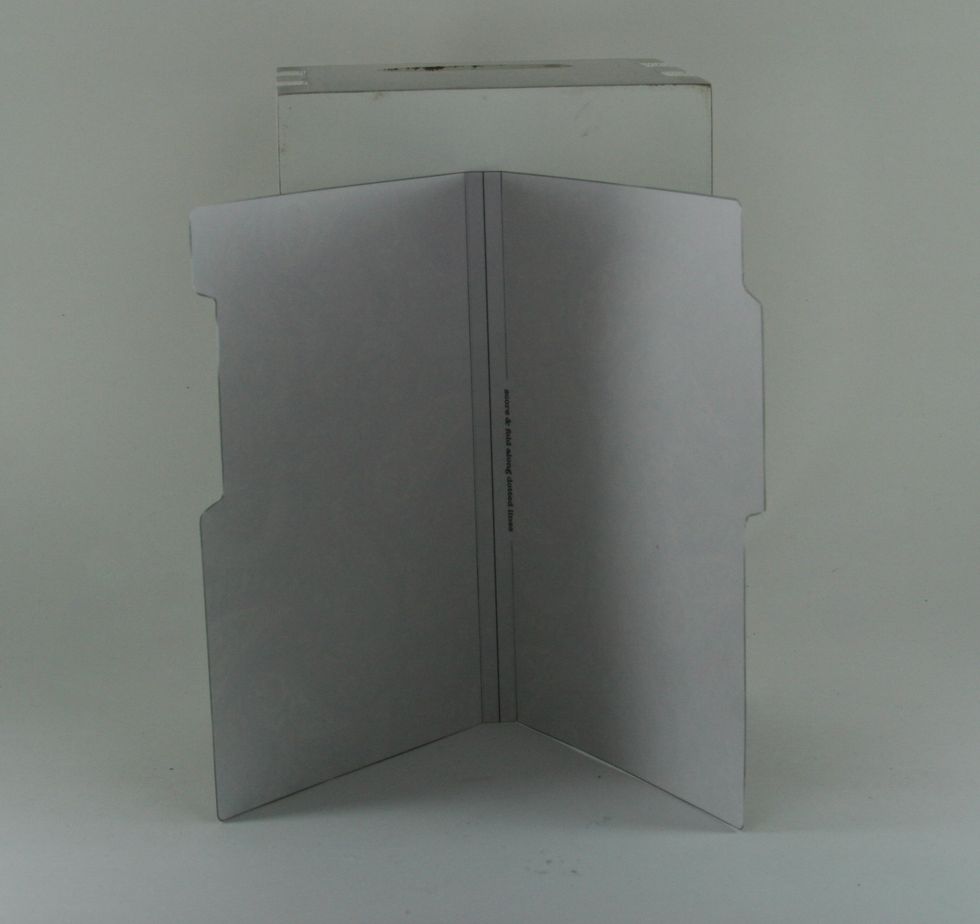 Using a Score Board.....score along the two outside lines,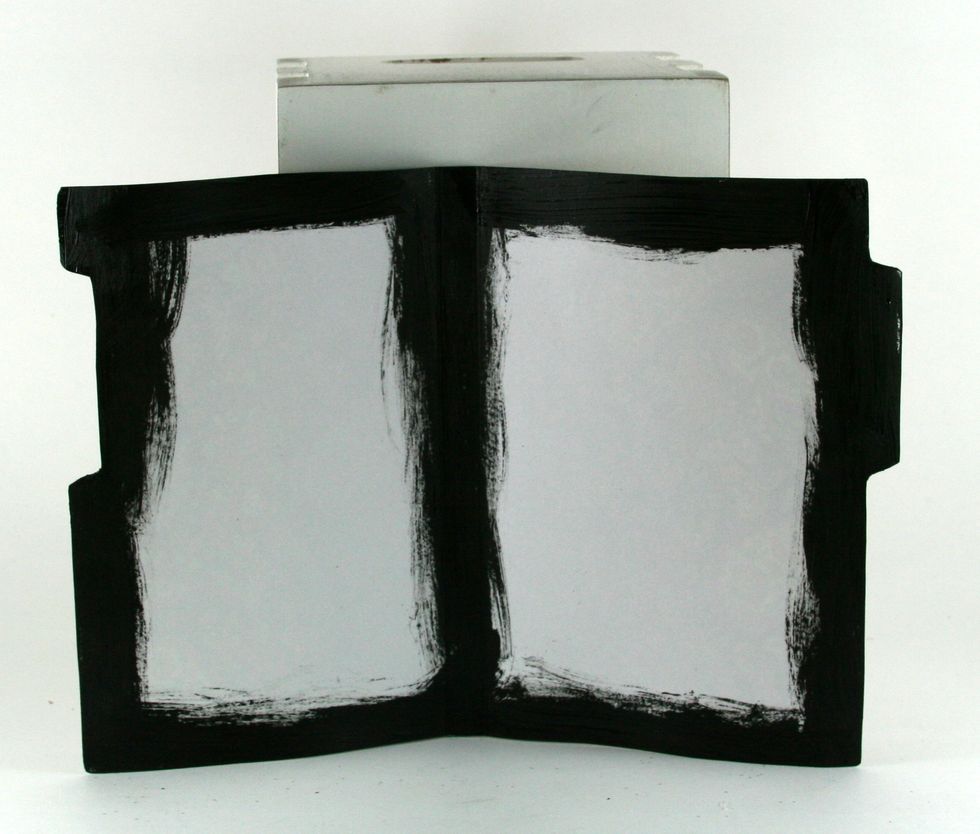 Paint around all edges inside using a craft acrylic.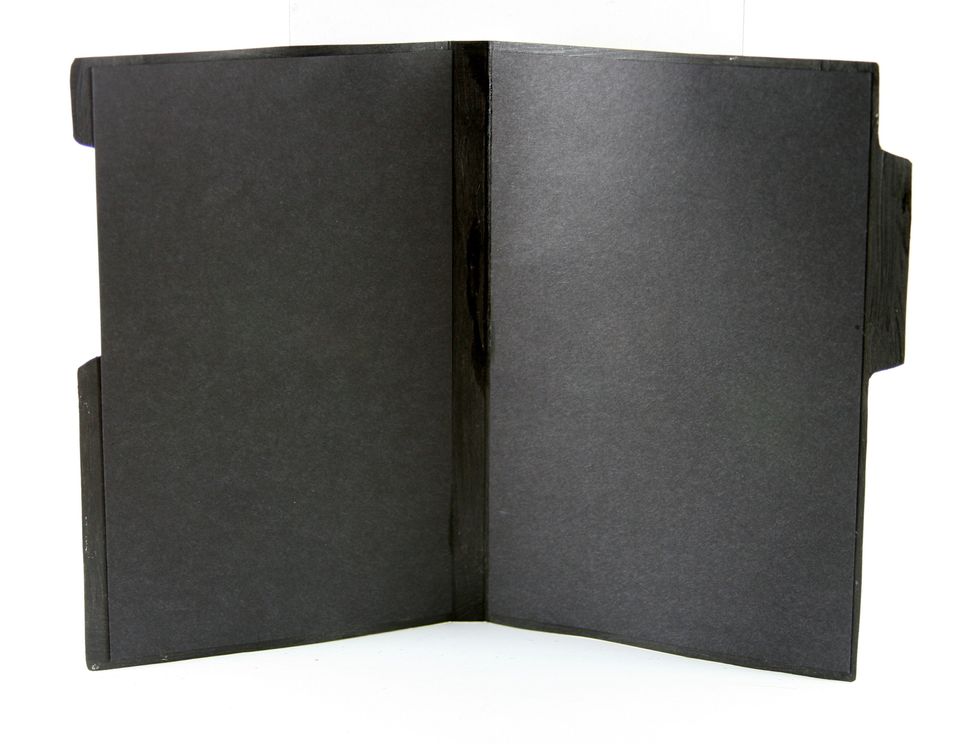 Line the inside of the book with black cardstock. Cut the piece for the left at 3 5/8 x 6 inches and the right 4 x 6 inches. Attach with sturdy double stick adhesive tape.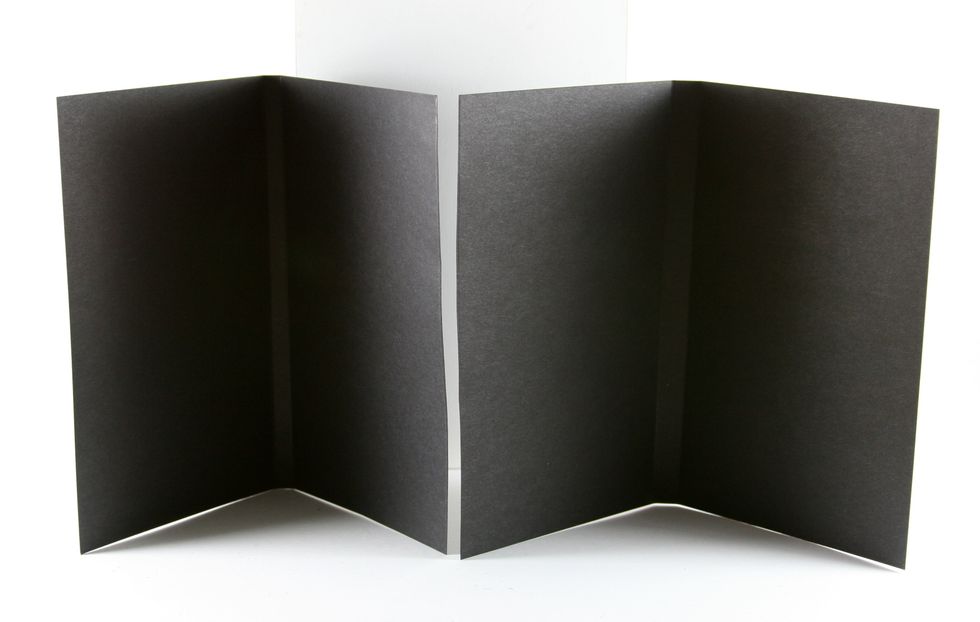 Now cut 1 piece of black cardstock 6 x 7 3/8 inches. Using a score board score at 3 1/2 & 3 7/8 inches. Now cut another piece of cardstock 6 x 7 1/4 inches. Score at 3 1/2 & 3 3/4 inches.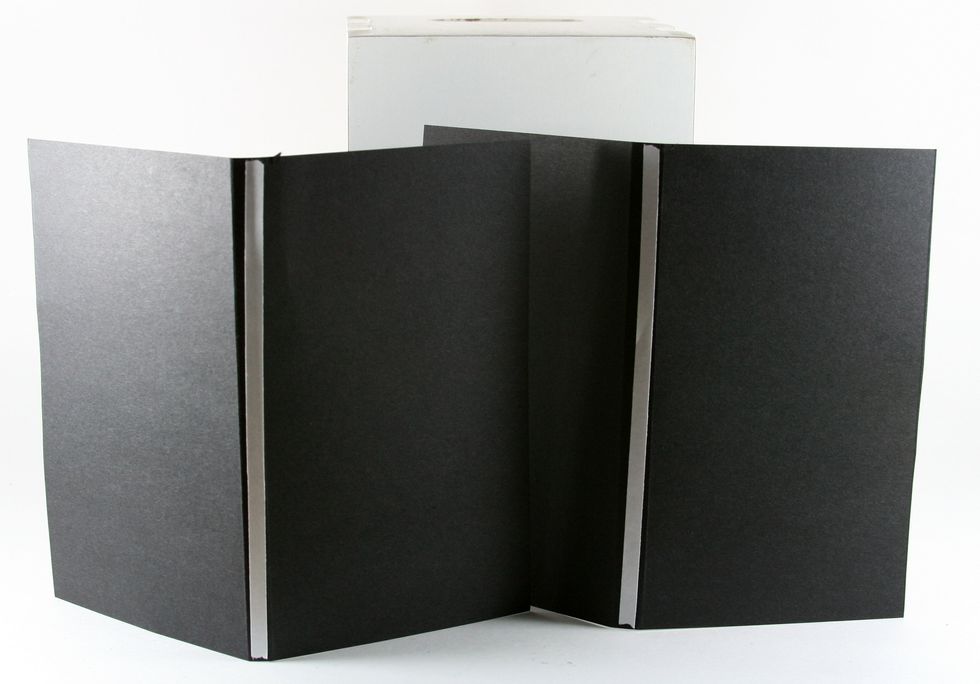 Add adhesive tape to the back of each insert. This is not to permanently affix them in the book...just to keep them in place while you punch the holes.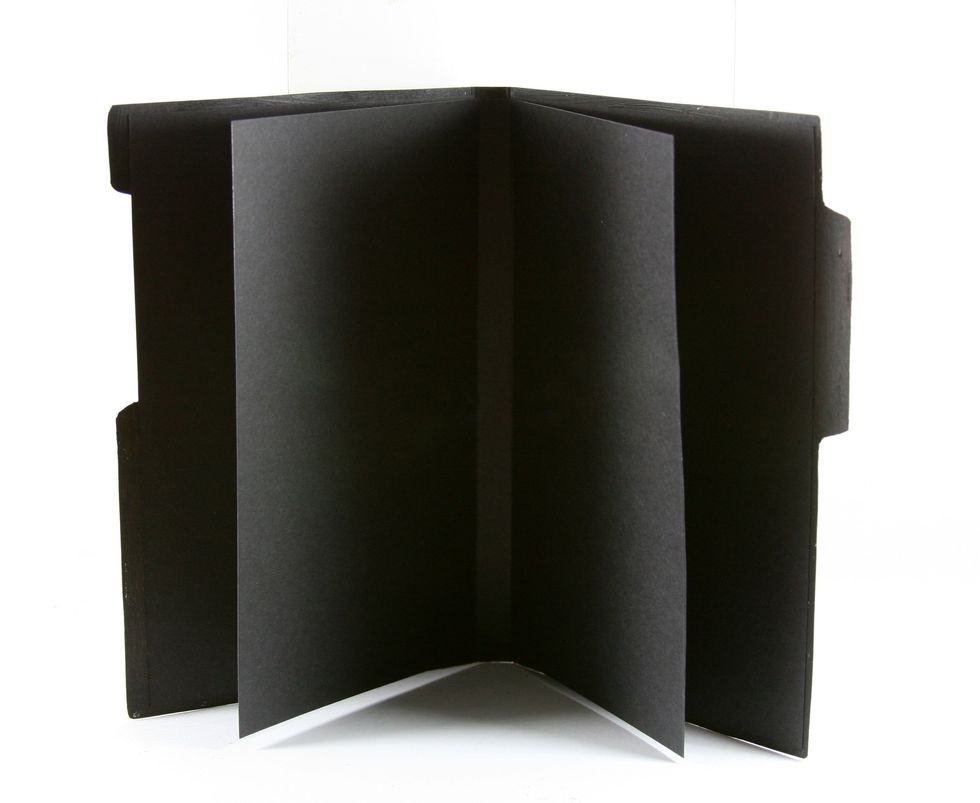 Add the larger insert first centering it in the book cover.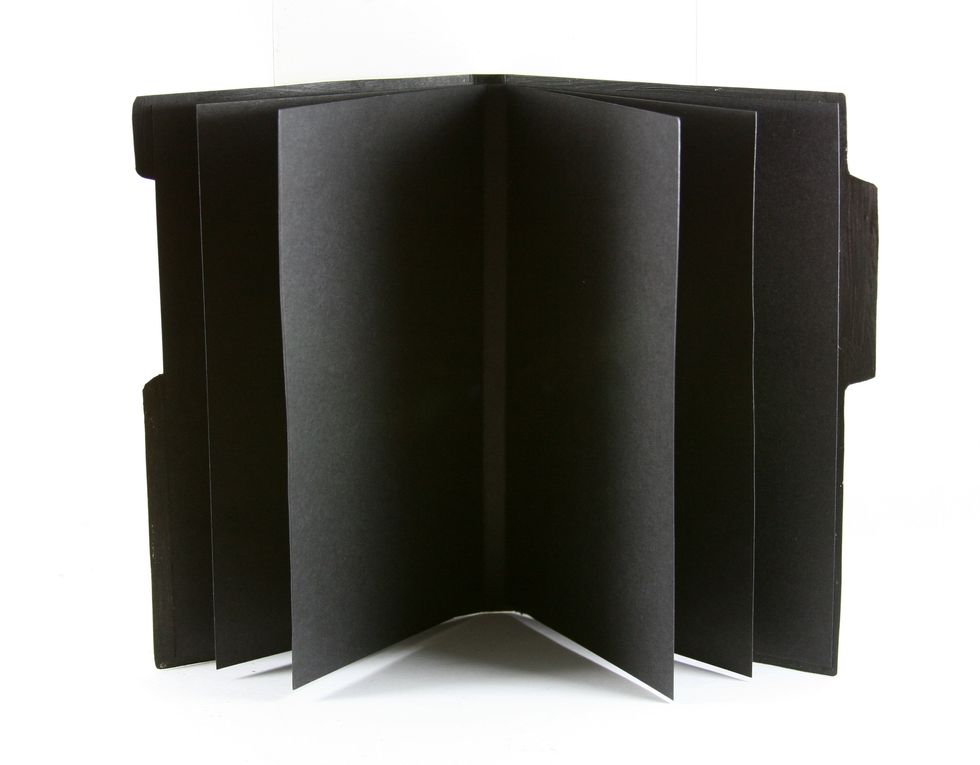 Now add the second insert over the first lining everything up nicely.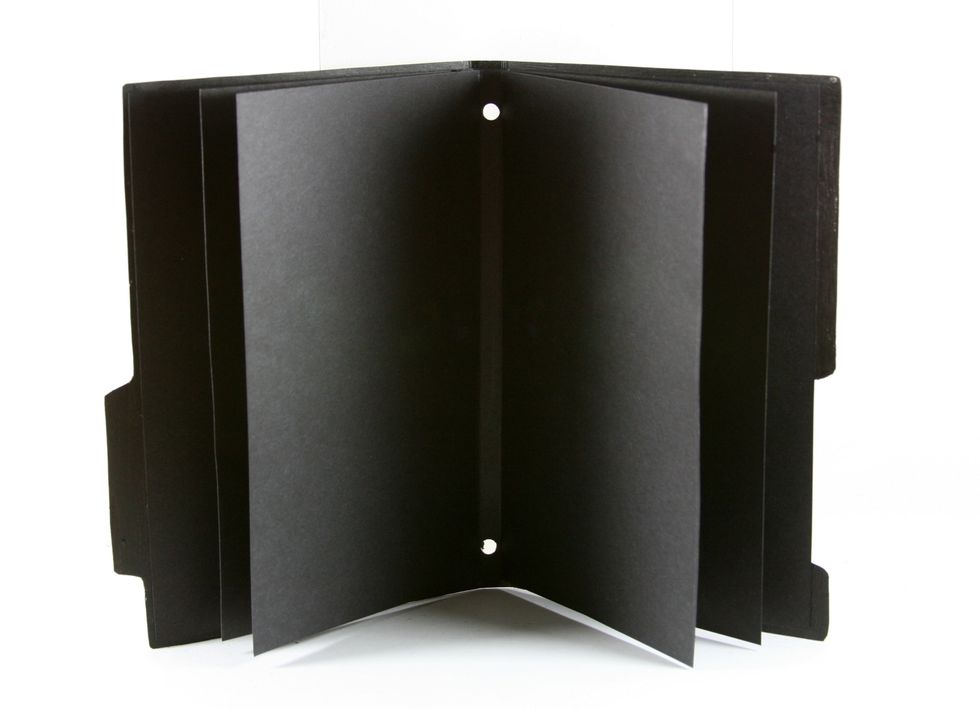 With a handheld cropodile punch with the larger hole on both sides. I didn't measure..I just slipped the pages in as far as it would go in the cropodile so they would be perfectly spaced.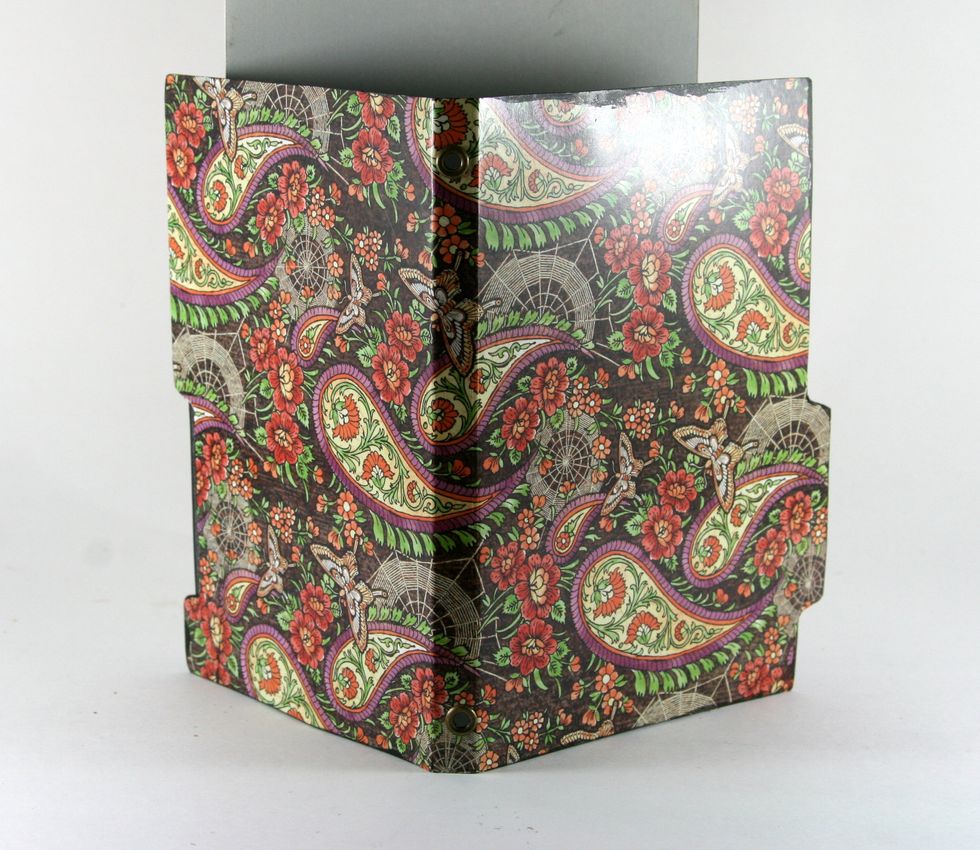 Now add metal eyelets to the holes using the cropodile to make sure the trims you choose to add to the binding wont pull through.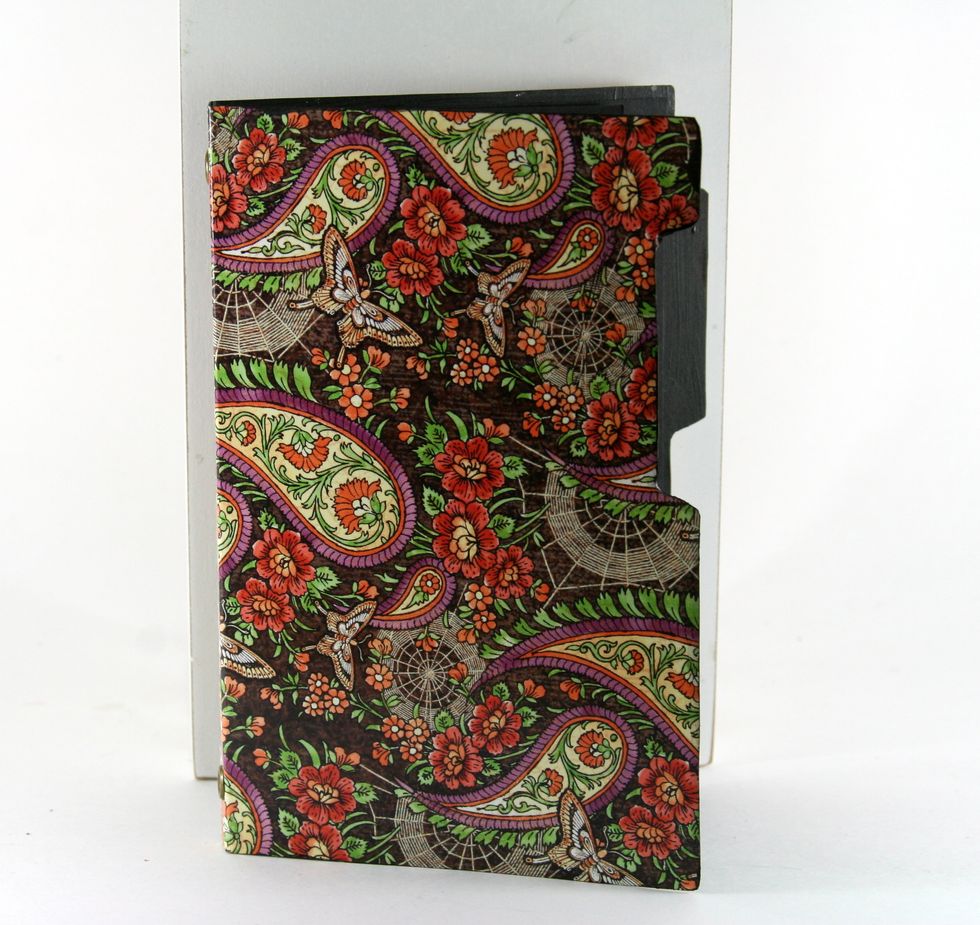 Here is the little book closed. It will be a snap to cut the papers for the inside as the pages are all the same size. If you like a border like I do cut the papers to 3 3/8 x 5 7/8 inches.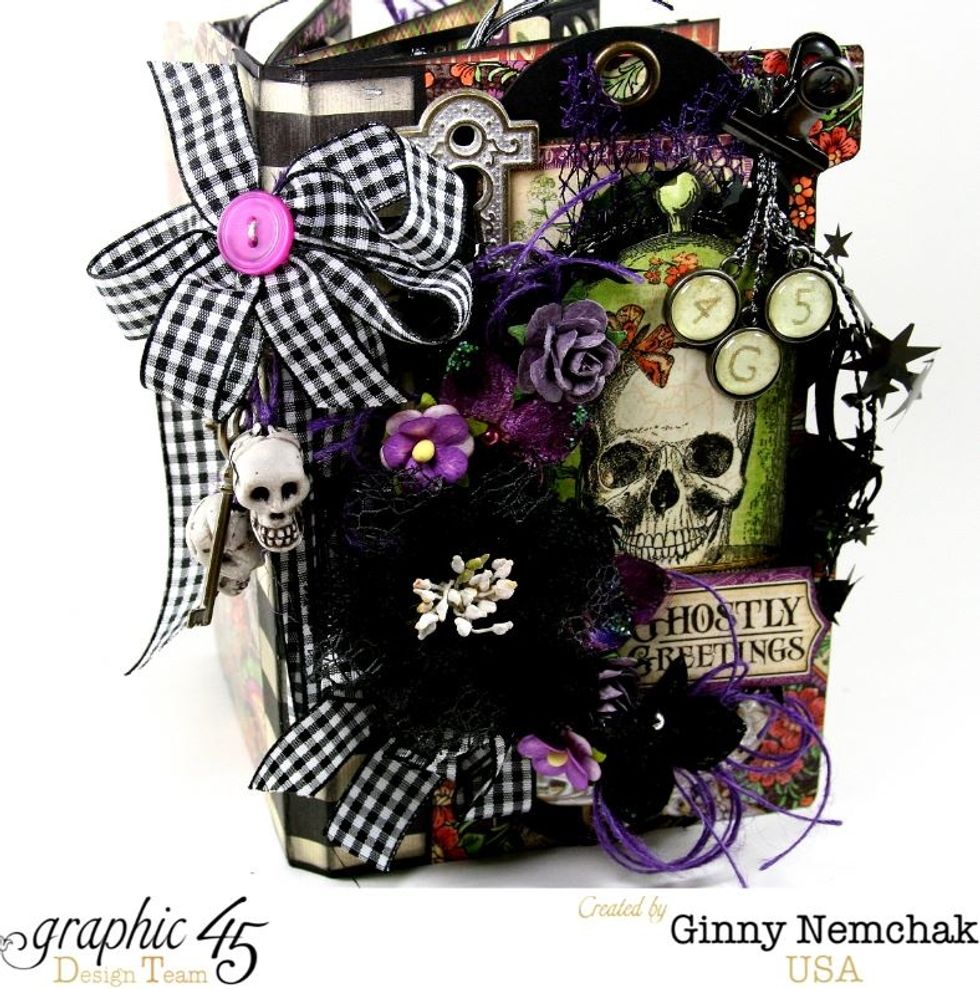 Here is my book base finished with all the fabulous patterns and images from Rare Oddities layered with fun embellishments. Please visit pollyspaper.wordpress.com on Aug 3rd to see the inside pages.
Graphic 45 Rare Oddities~12x12 Paper Pad
Black Cardstock
Broze Colored Eyelets
Black Acrylic Paint
Score Board
Cropodile