Inspired by my friend Christine, I set out to organize all my clippings, index cards, web recipes, scribbled recipes on scraps of paper, etc. into a easy-to-use recipe book!
613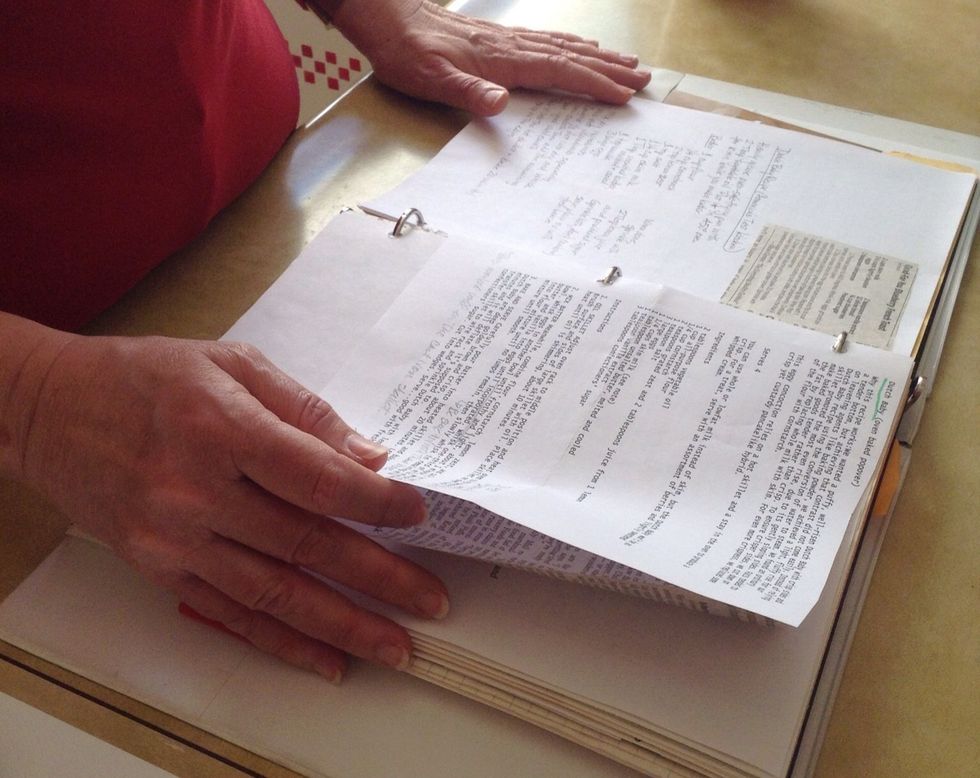 My friend Christine has inspired me to organize my recipes! She has hers in binders so they're easy to find (she has them in categories) & easy to use(more manageable than recipes on scraps of paper).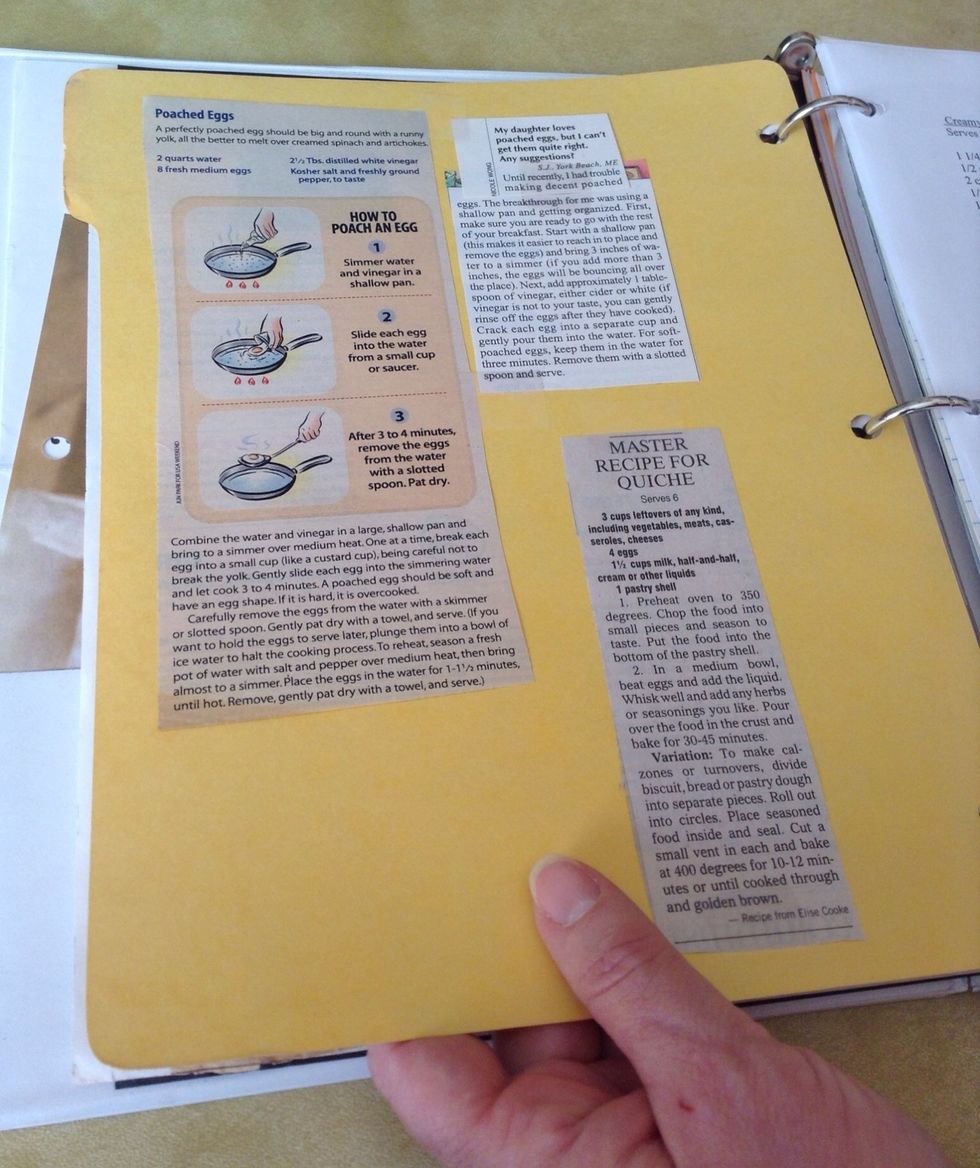 She saves clippings from newspapers and magazines of recipes she wants to keep.
She includes recipes from family and friends. Pretty cool, huh?!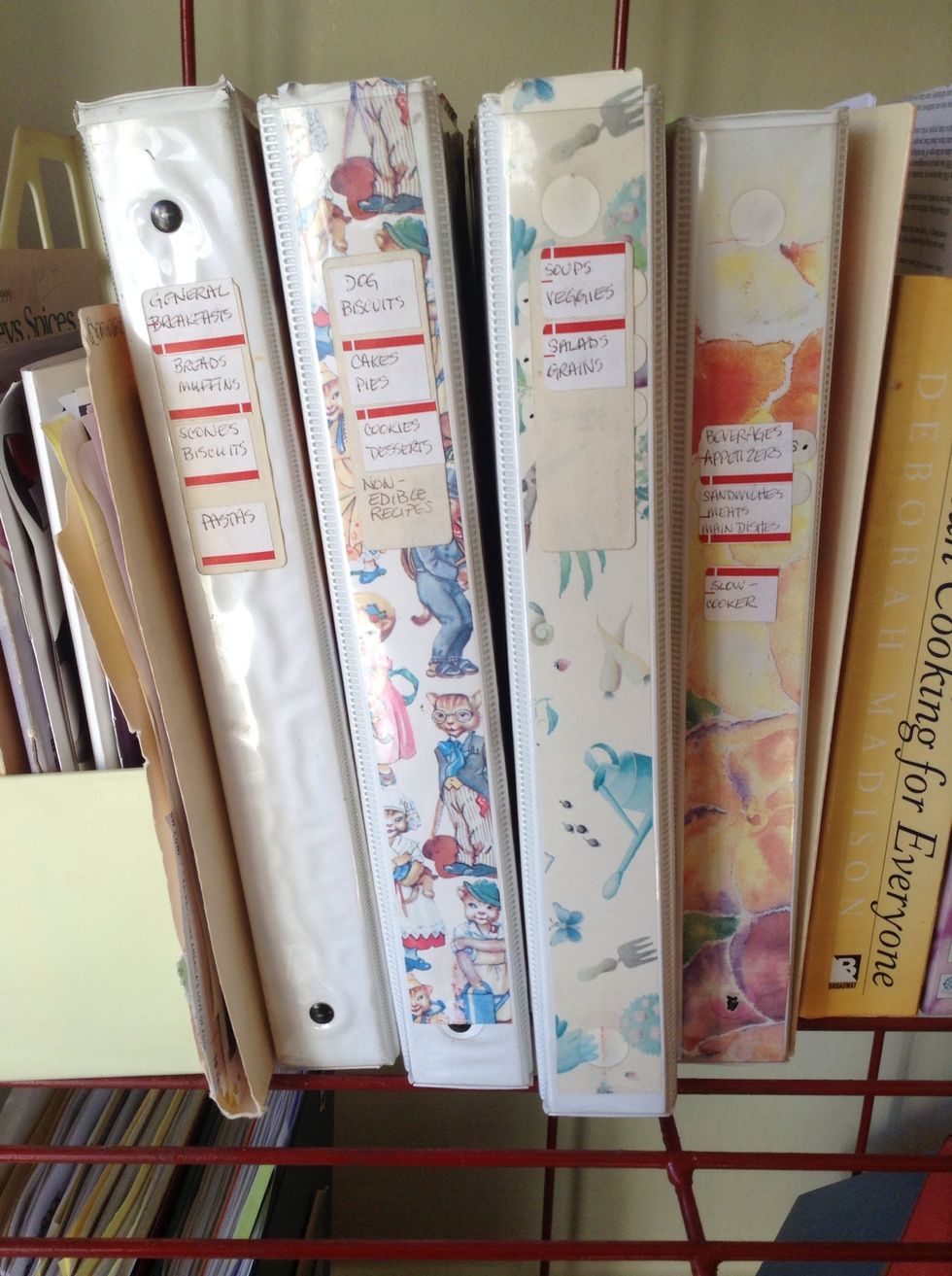 In fact, she's accumulated so many recipes that she's filled several binders with her favorites. Yep, I AM inspired. Especially because. . .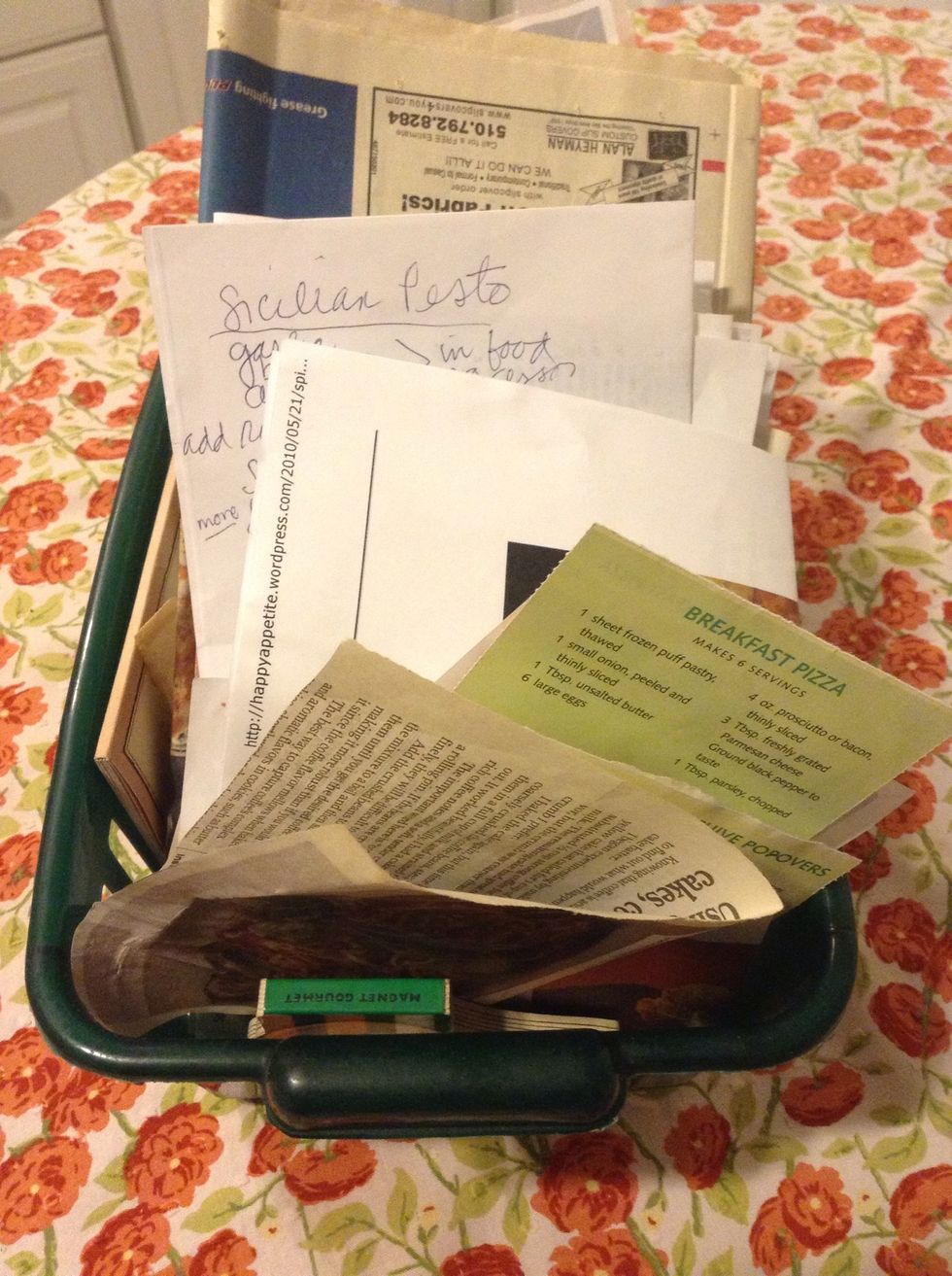 Confession: When I find a recipe I want to try or if I've come up with a recipe of my own that I want to remember, I put it in this basket. Later when I want to find it, I have to search in this mess!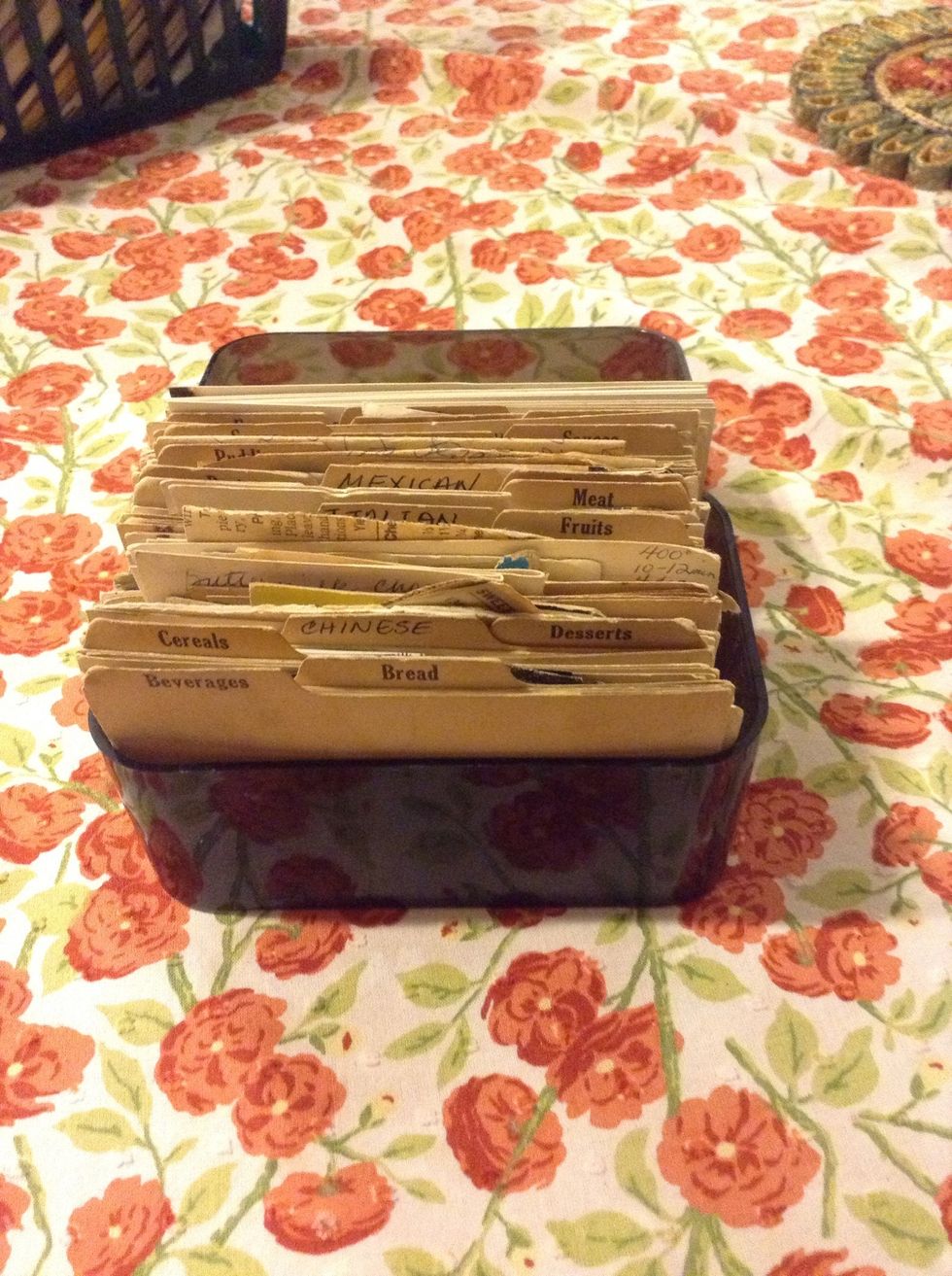 Then there's the box of my family recipes on index cards which, while kind of organized, is difficult to use because it's sooo stuffed with recipes. It's really hard to look for anything in here!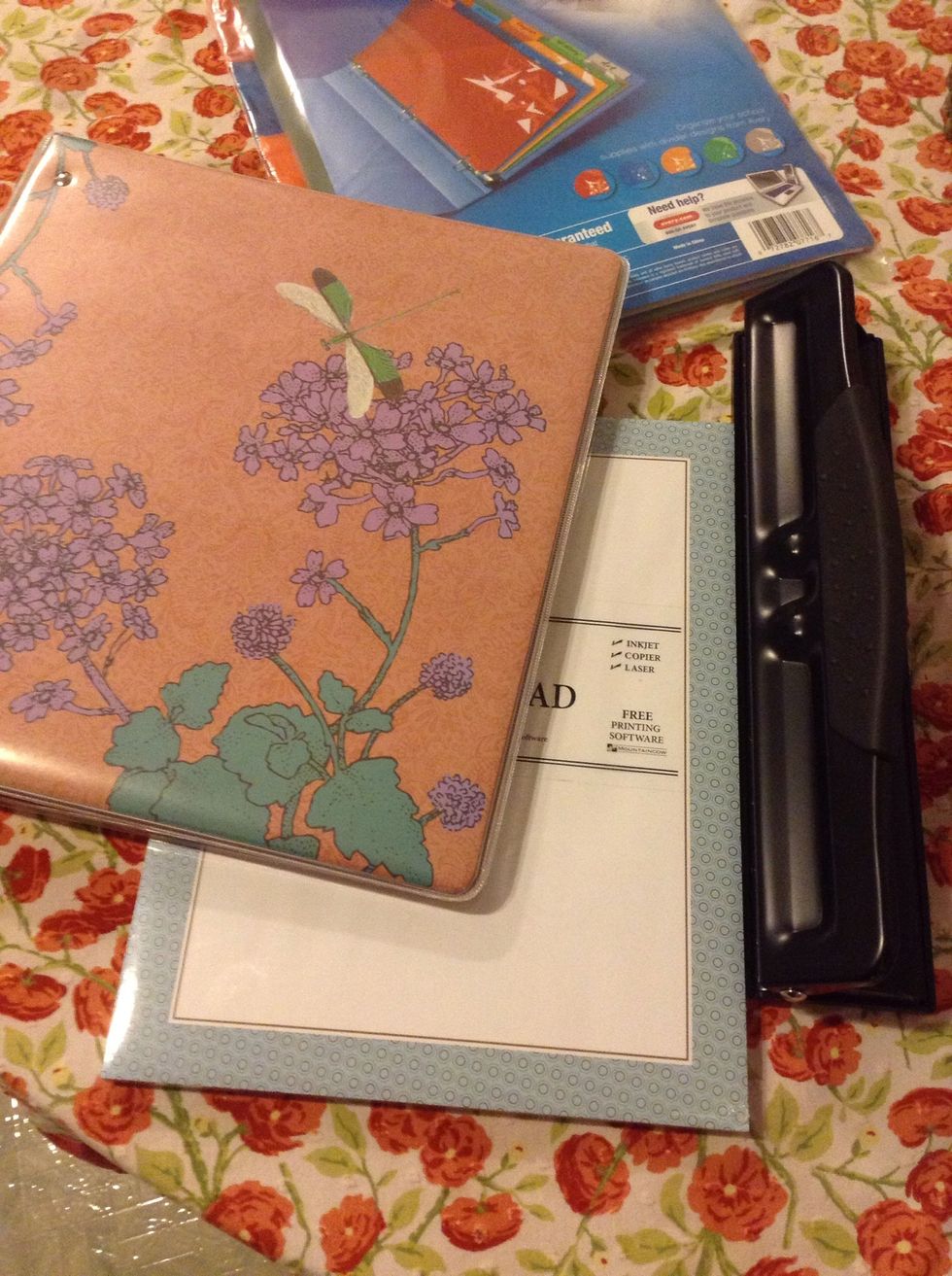 Let's get organized! I got the paper, dividers & notebook at the office supply store. I was going to use plain paper but this paper with the border was on sale. I already had a hole puncher. And glue.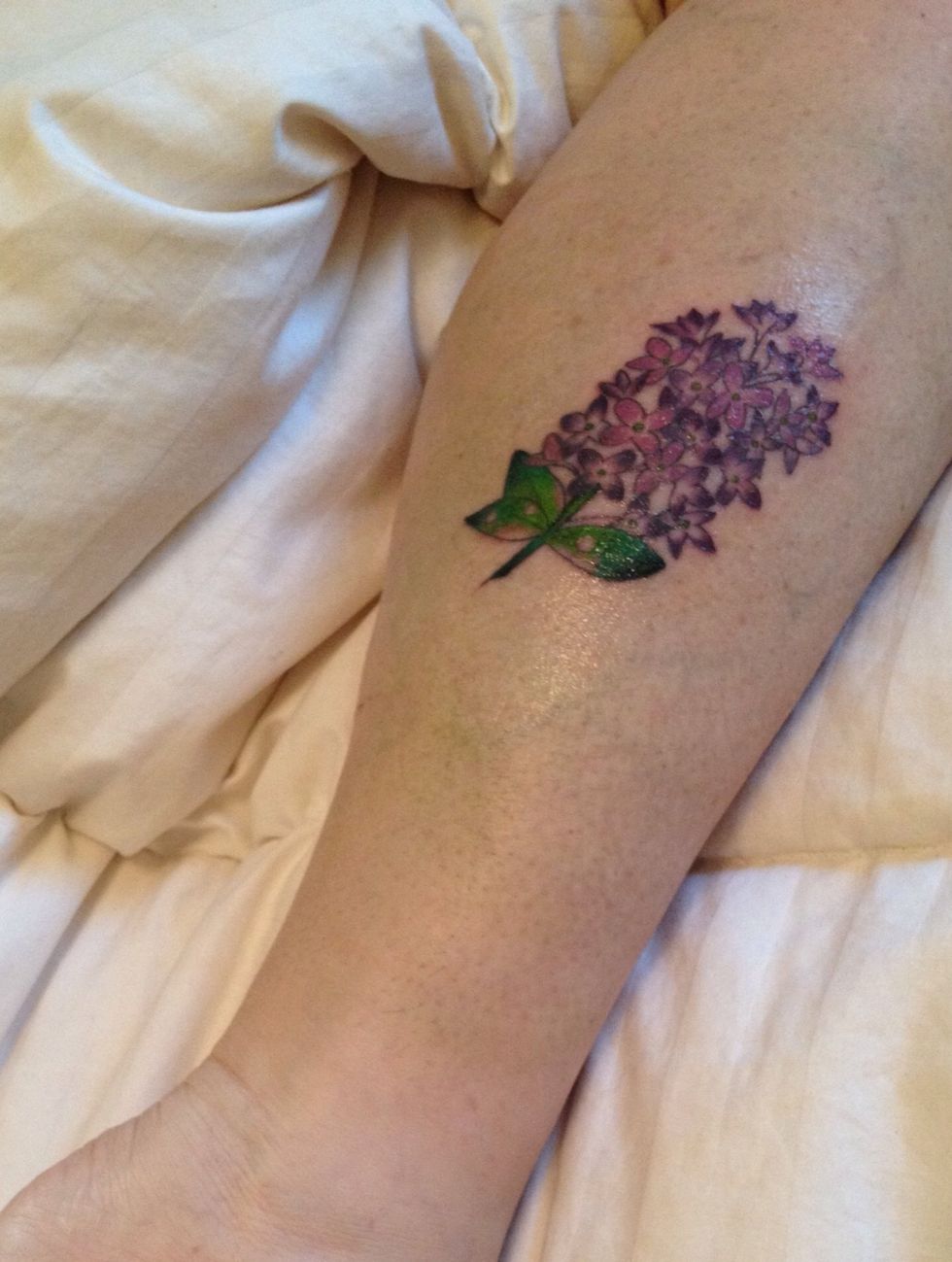 I chose the lilac binder because it matches the tattoo on my leg! Lilacs were my late Mom's favorite (see my guide on how to deal with the passing of a loved one). But I digress! As I was saying. . .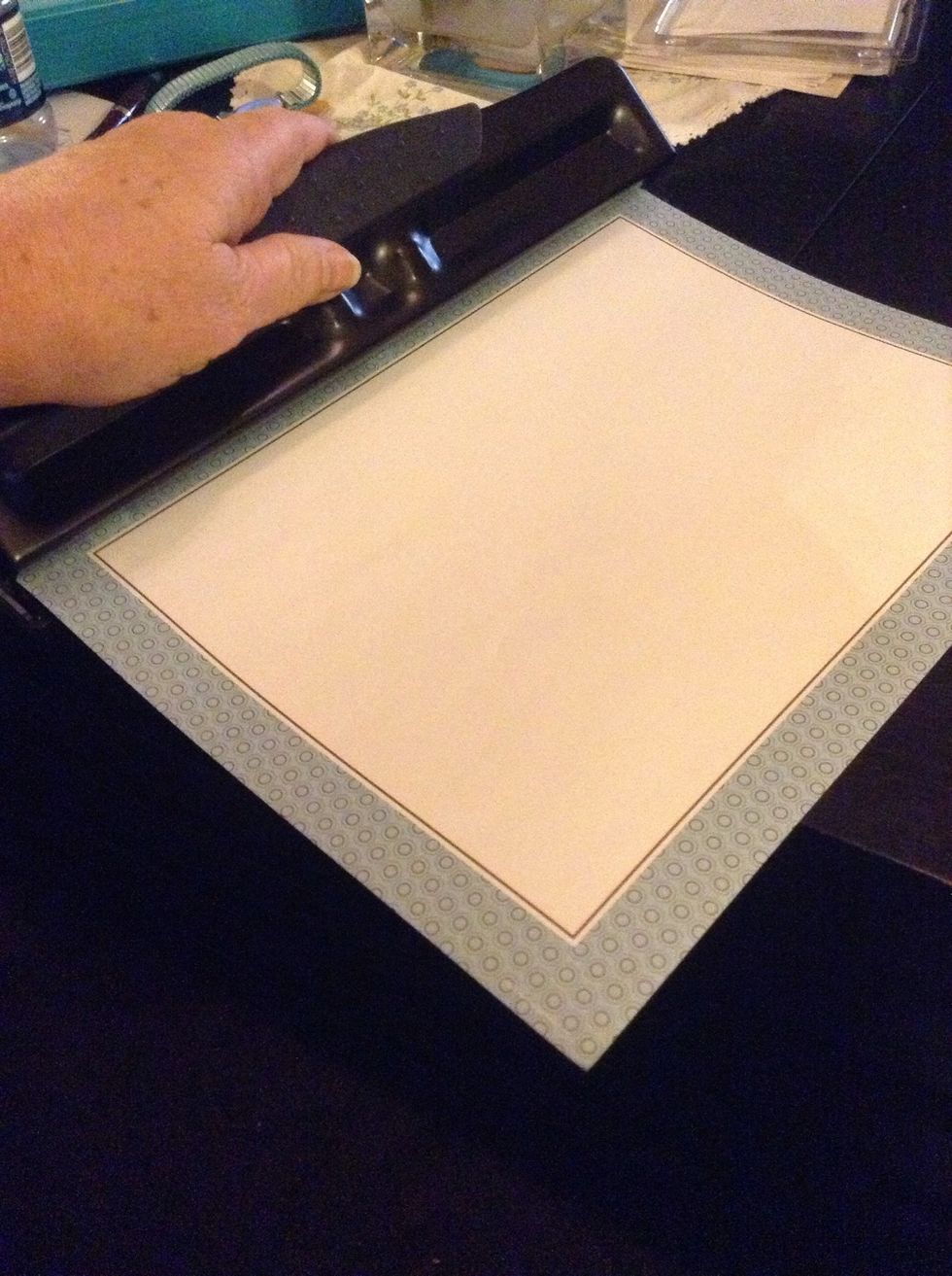 You can use binder paper (that already has holes punched) or you can punch your own.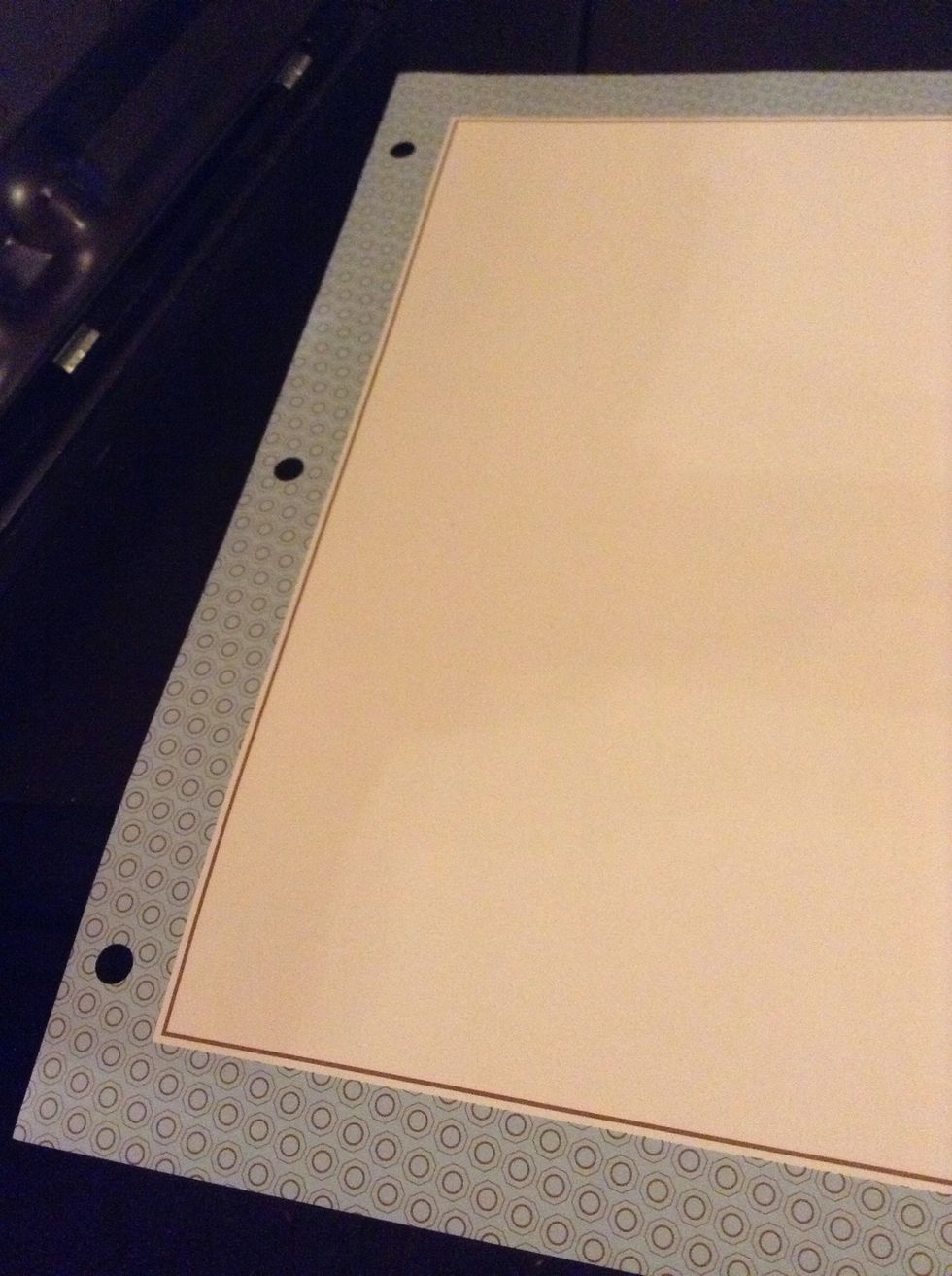 Like this.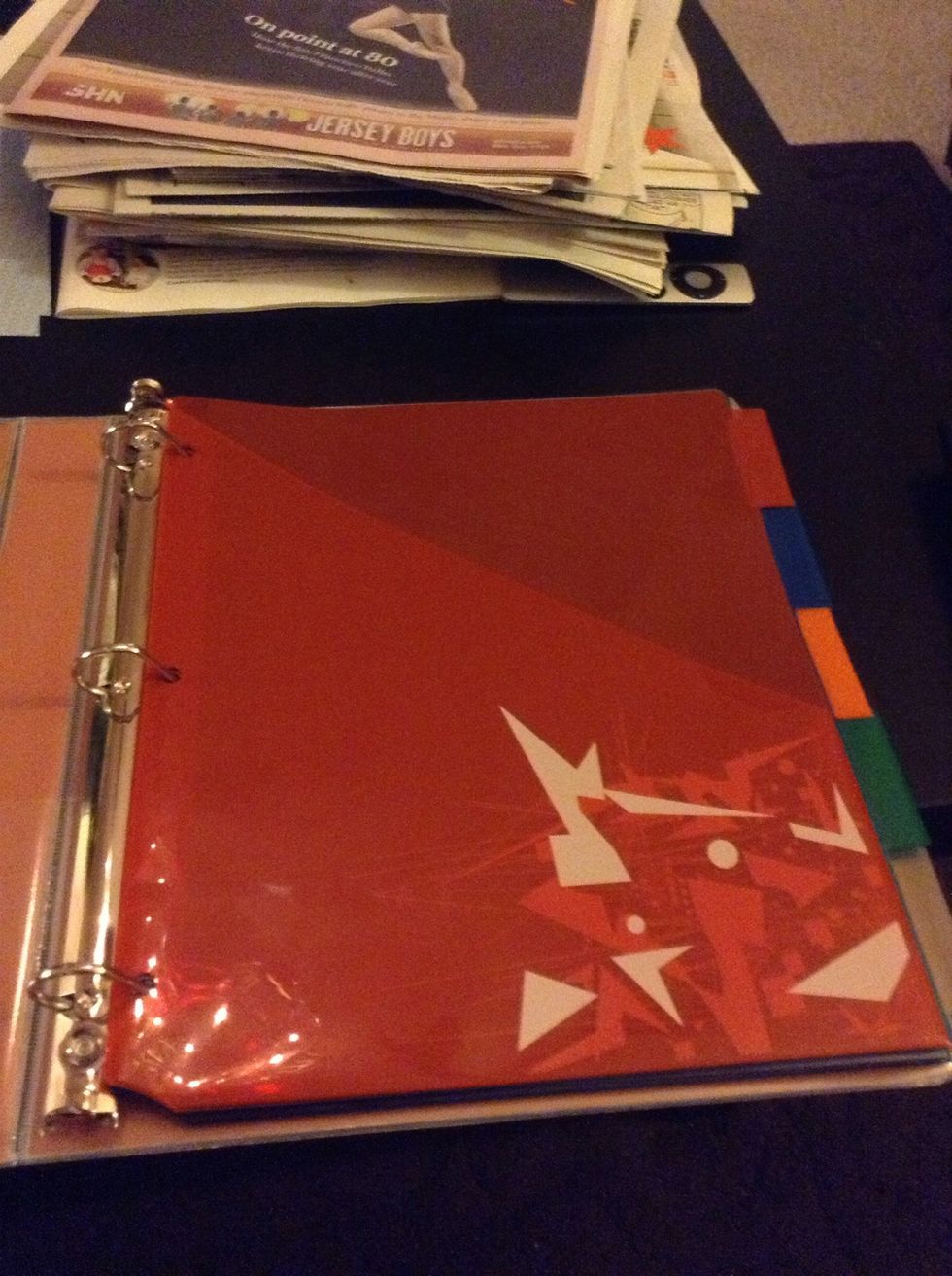 Use notebook dividers to organize recipes into sections, like appetizers, beverages, main dishes, desserts. Or you can break it down even more, like Chinese soups or Mexican desserts. It's up to you!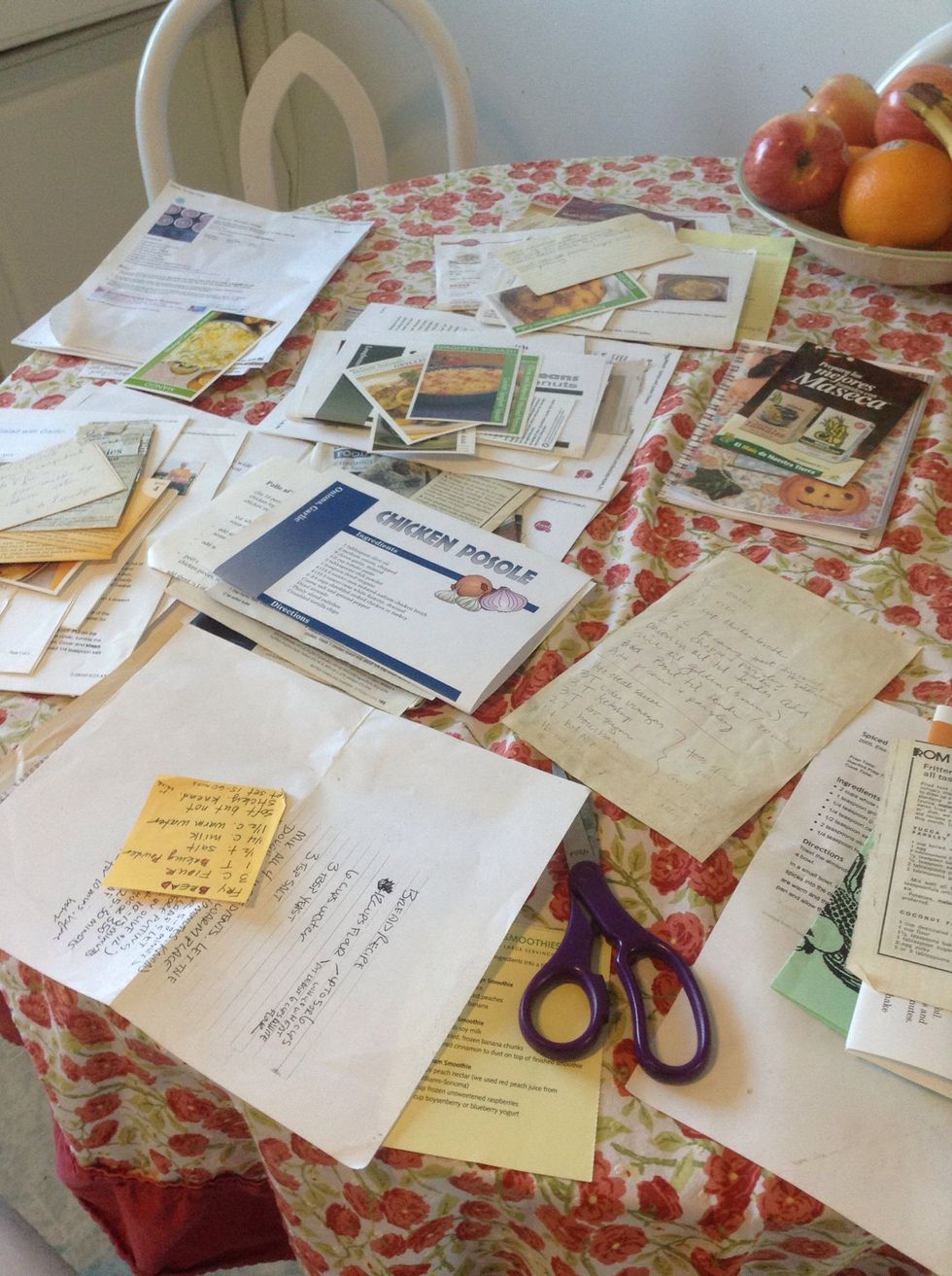 To figure out MY categories (and everyone's will be different!), first I sort my recipes to see what I even had - like poultry, desserts, Italian recipes, etc.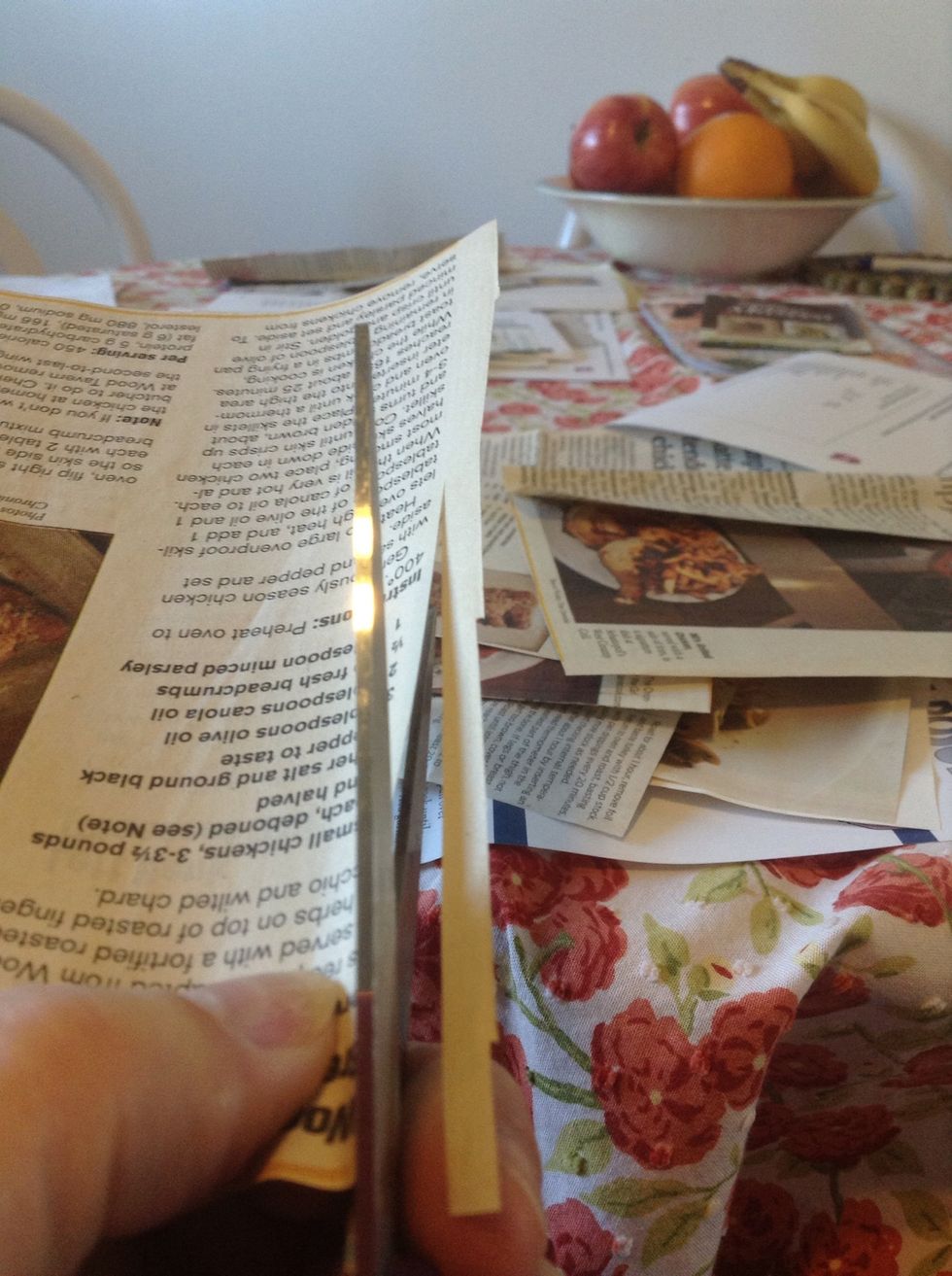 Then trim and cut out the recipes so they'll be easier to glue on your pages.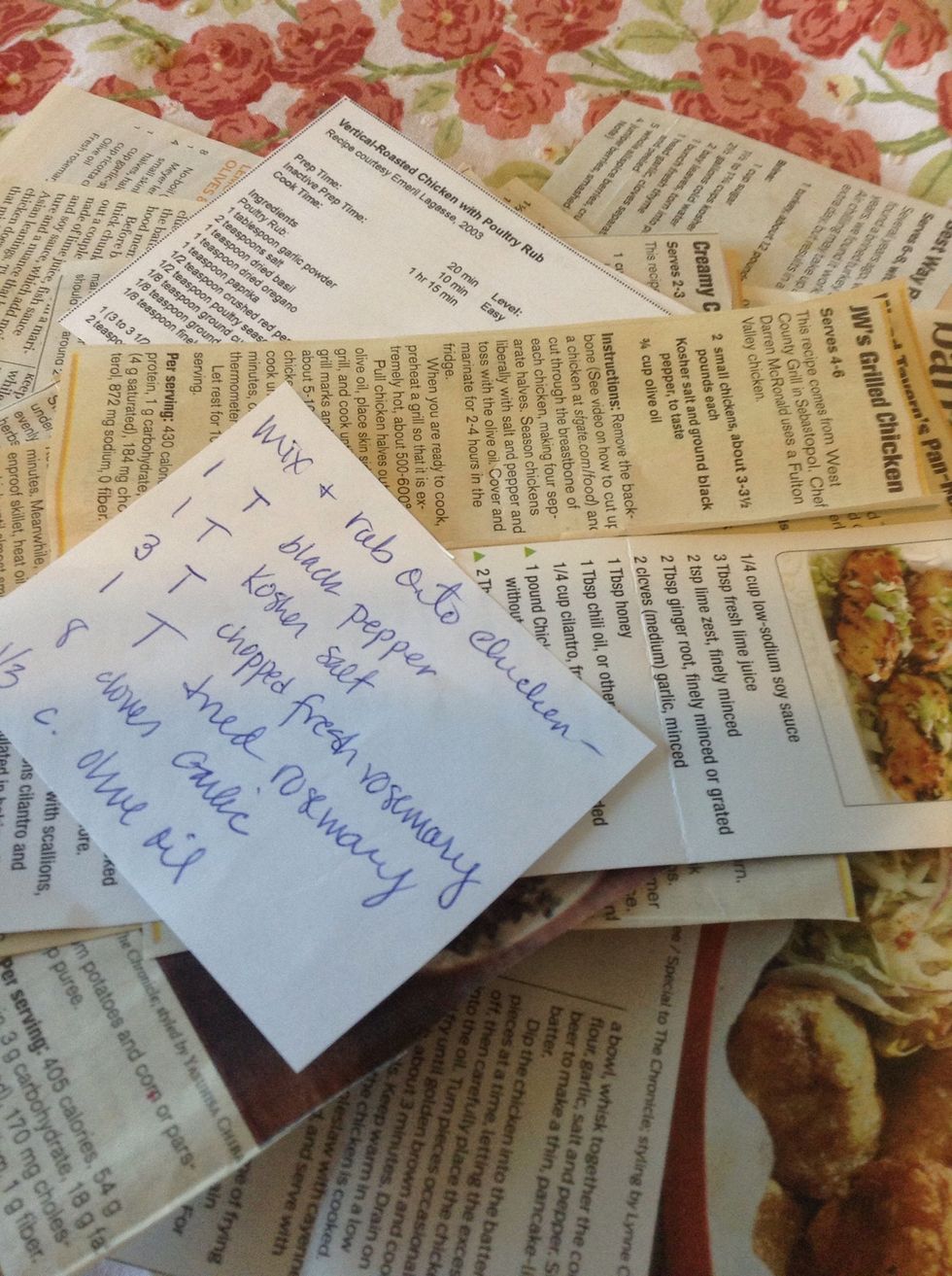 Done cutting and ready to start pasting.
I used a glue stick to glue my recipes onto the pages of my book.
One page done and many more to go!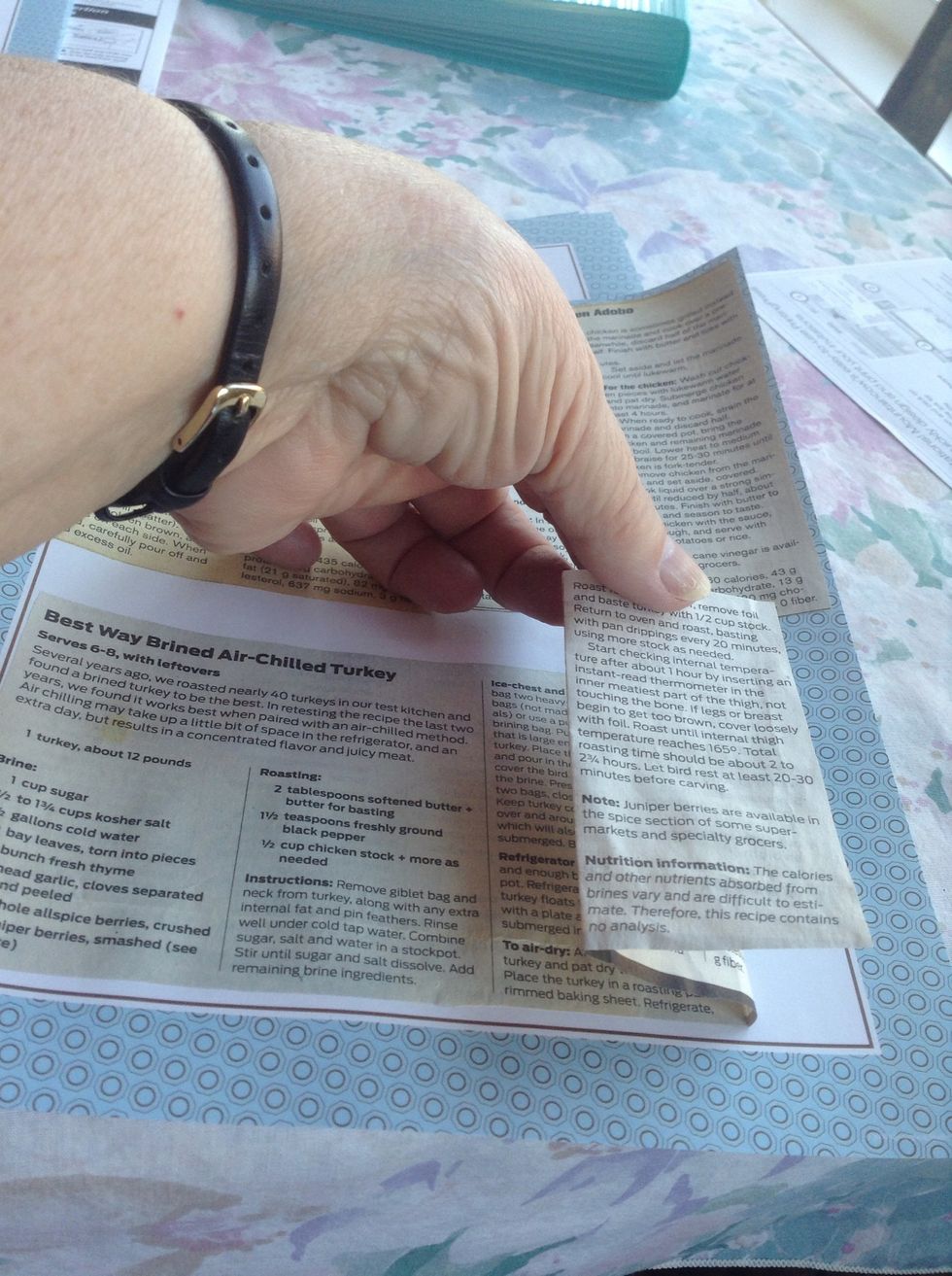 If a recipe doesn't fit on the page, you can fold it like this, or . . .
Or cut it to fit like I did with the recipe on the top right of this page.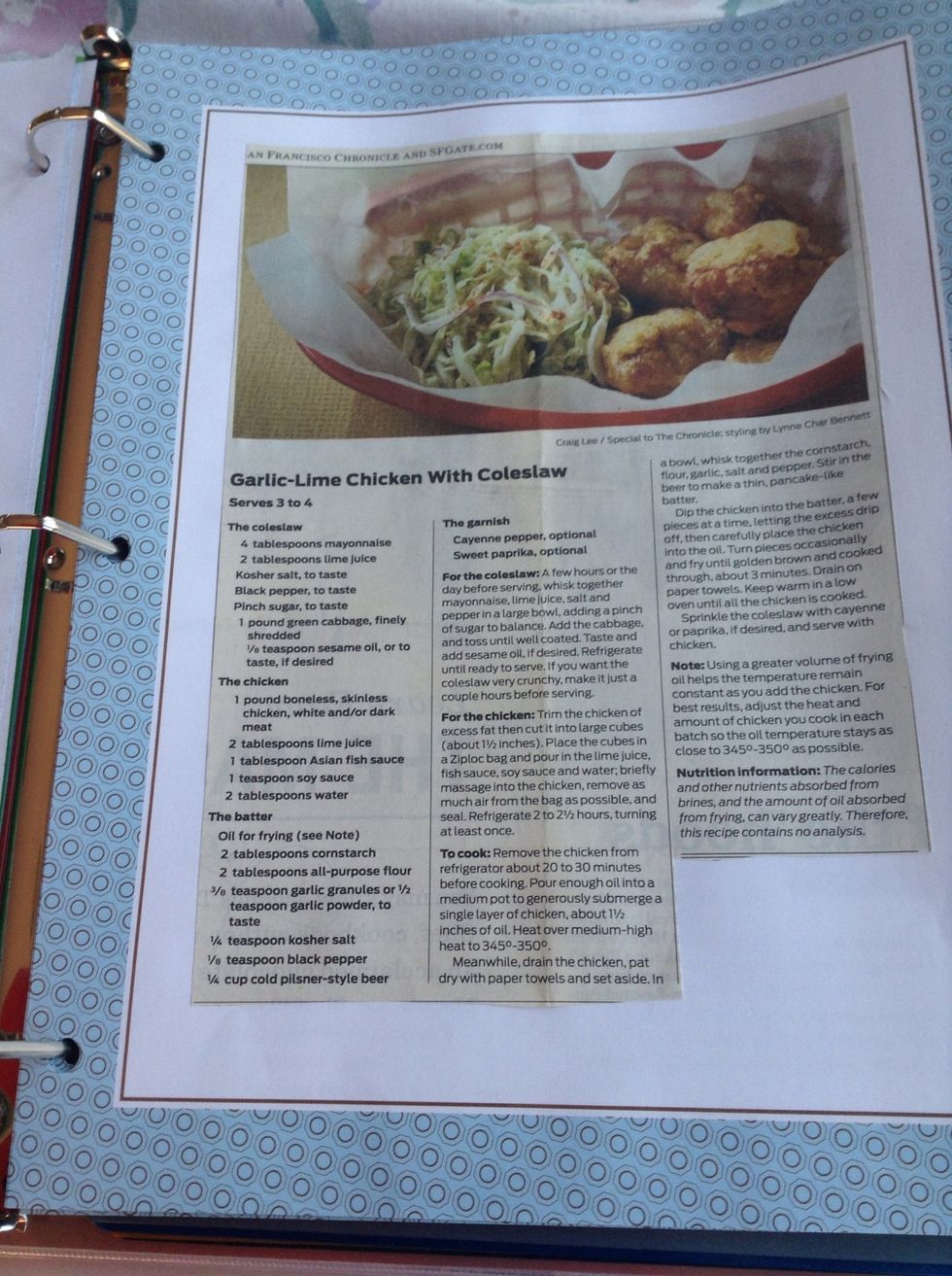 Sometimes a recipe will take up a whole page. Once your pages are done, put them into the binder.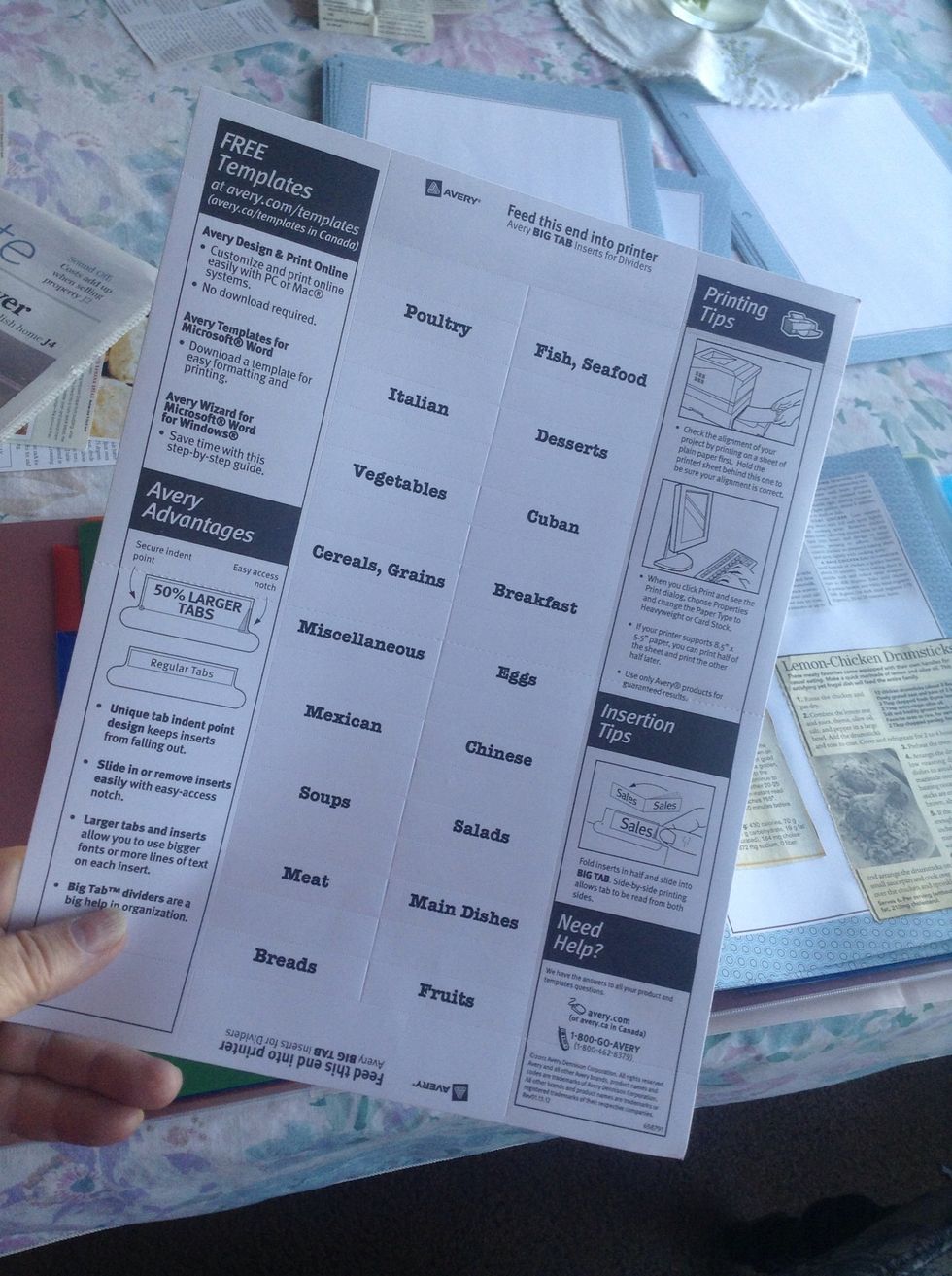 Make the labels for your dividers. I used the template provided in the package of dividers I bought and printed them out from my computer. But you can also hand write them.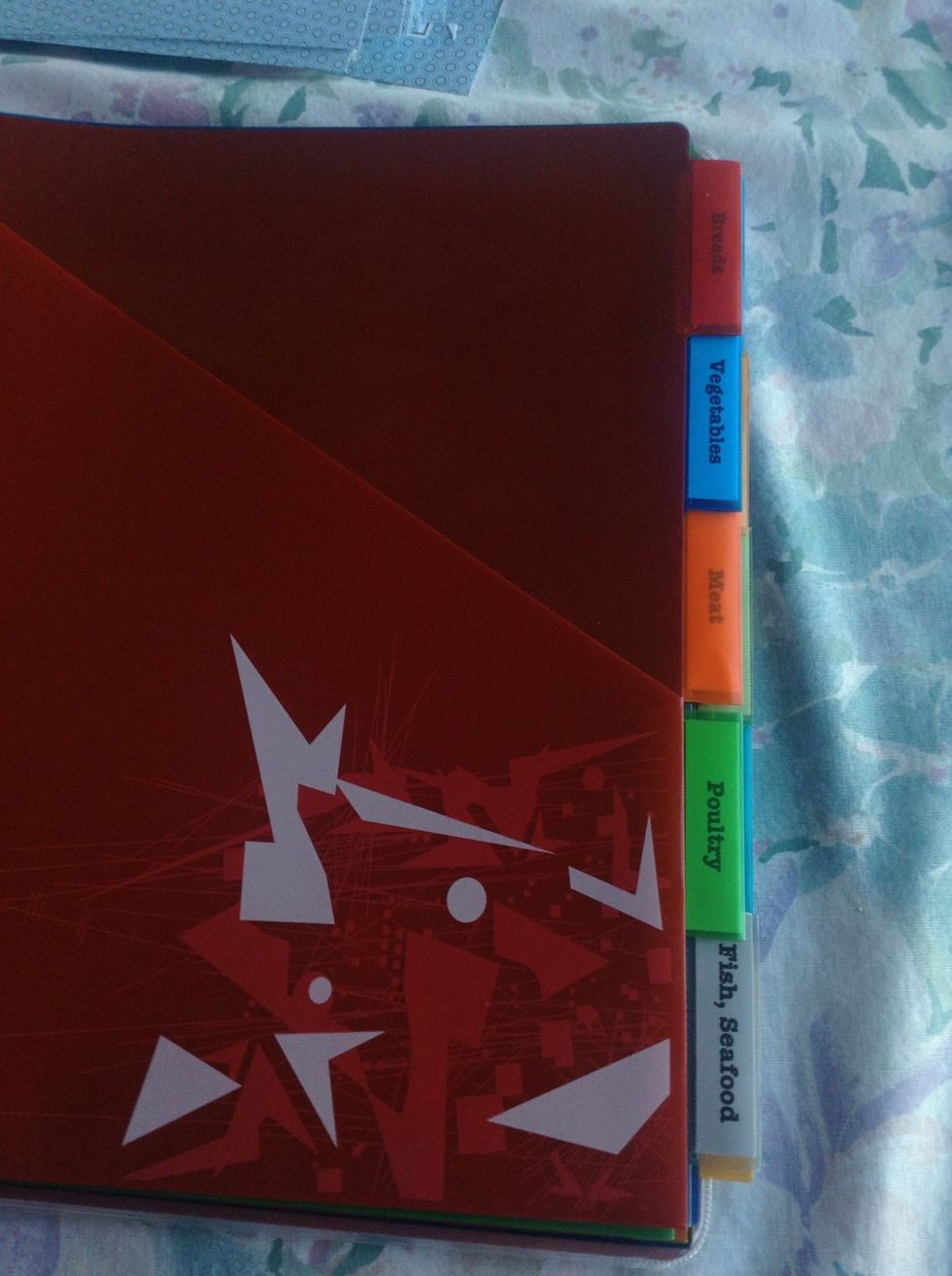 Labels in!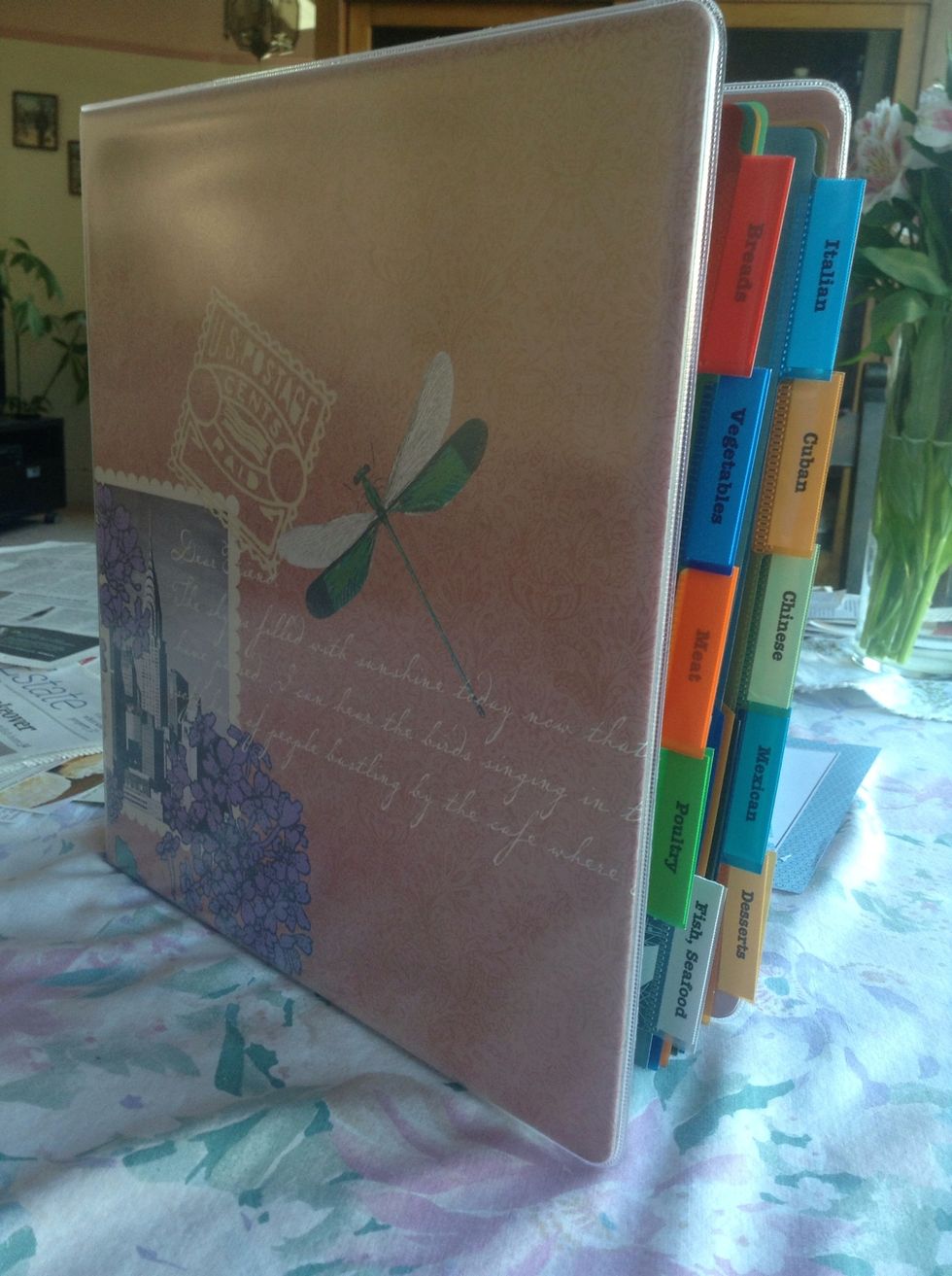 Remember this is a work in progress. You'll constantly be adding recipes, pages & even categories. Even if you mostly look at recipes on a phone, pad or the web, this still comes in handy. Enjoy!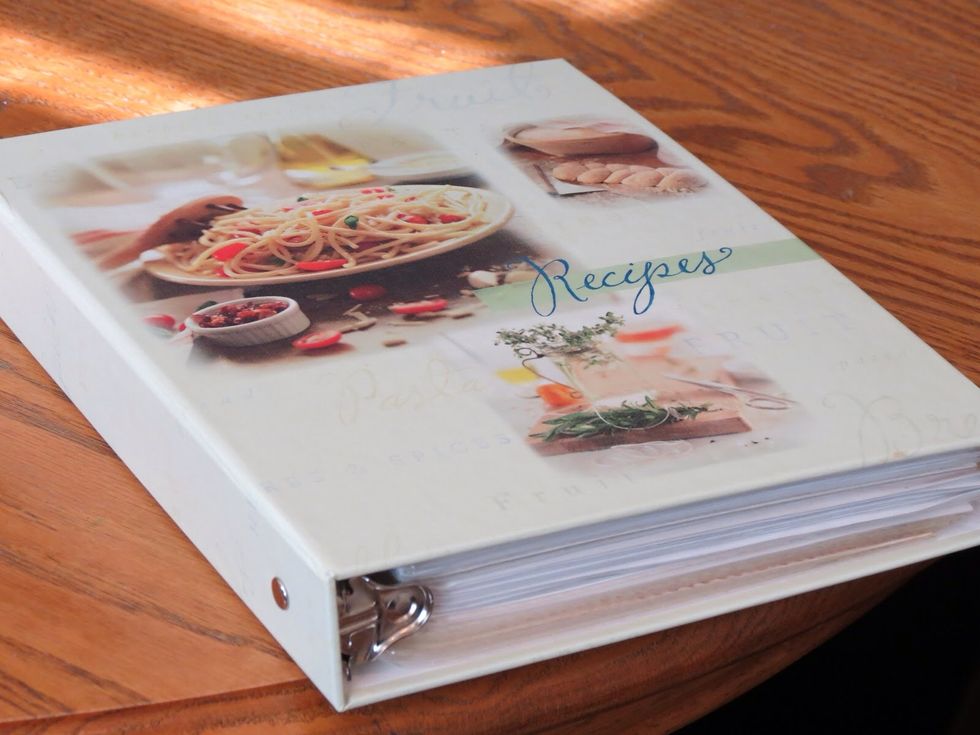 P.S. A recipe book makes a wonderful gift! Get family & friends to email their favorites to you, print & glue into a binder as a bridal shower present, a birthday gift, or for any special occasion.
Binder
Paper
Hole puncher
Notebook Dividers
Glue or glue stick
Recipes galore!
Felicia Gustin
I love to create! All kinds of things. Food, crafts, jewelry, art, photos, theater, events, history, social justice. My proudest creation is my daughter!