I had a party to go to and the theme was "emerald elegance", this was the mask I made for it.
20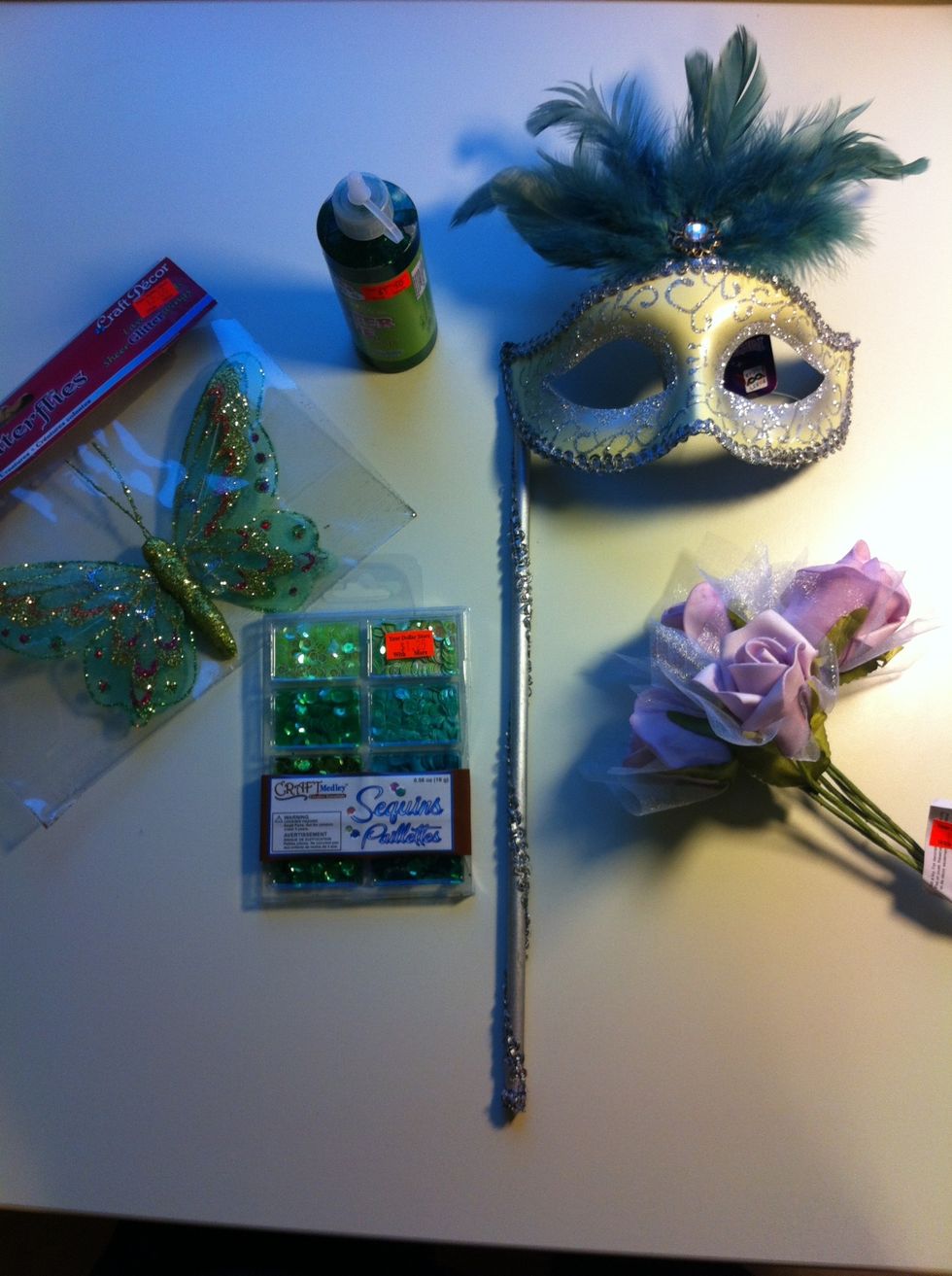 Here are most of my supplies. Everything cost me $16 in total. Also I choose monochromatic greens as my colours with a touch of gold. You can choose any colours you want!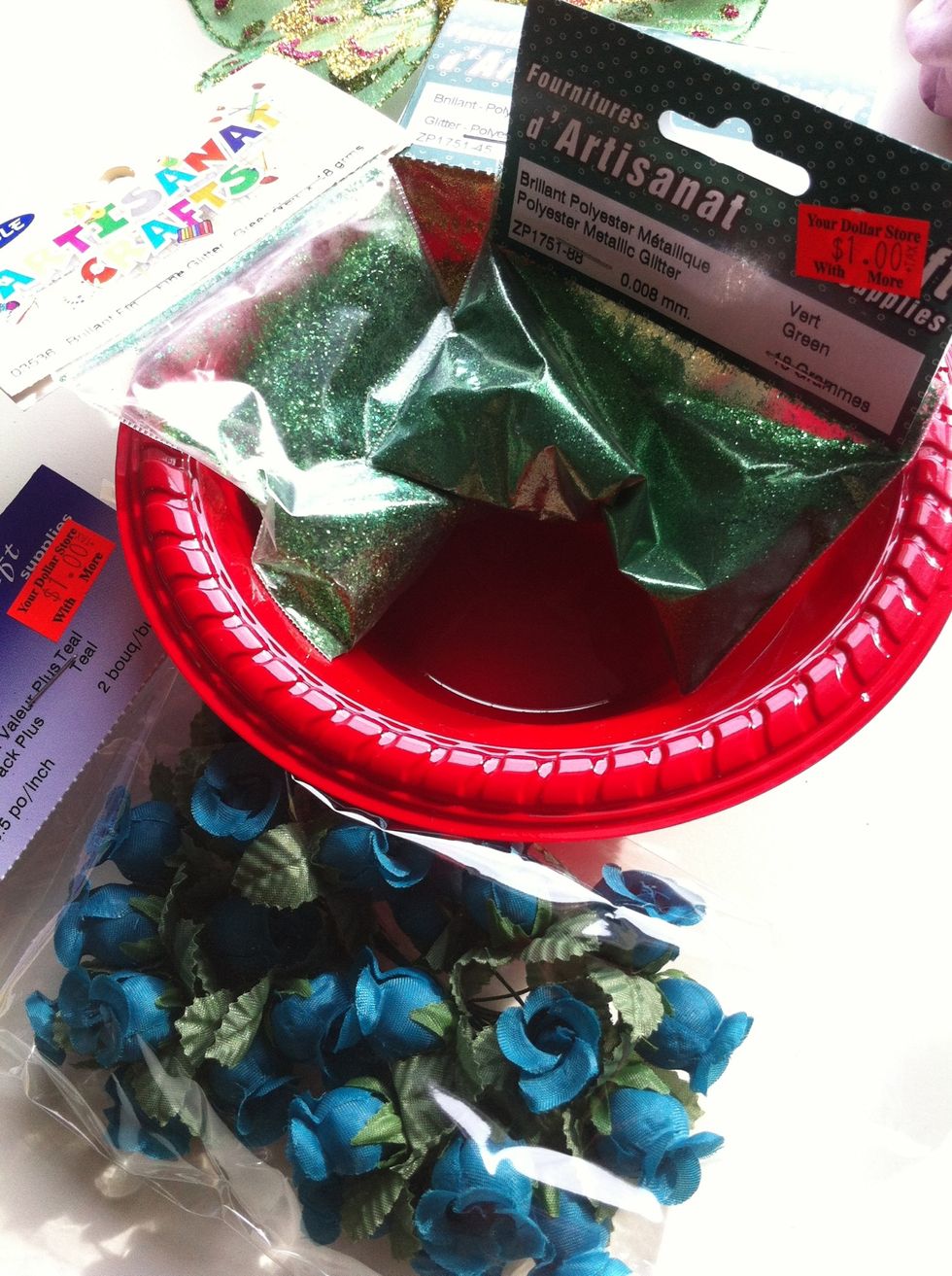 More supplies. Glitter and mini roses.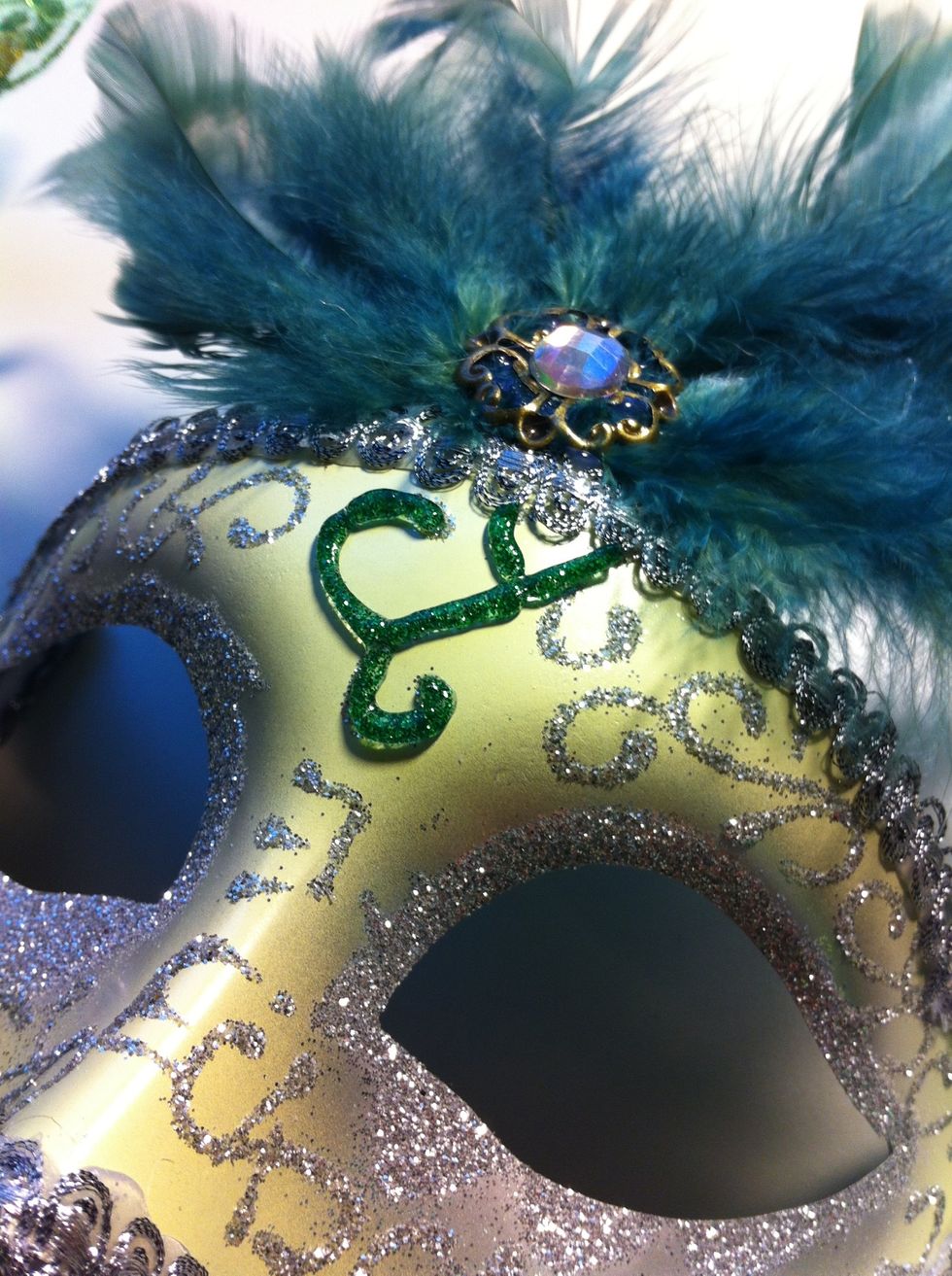 First use your glitter glue to make a pattern on the face mask. I used the existing pattern and went over it. NOTE: DO NOT breath any of the glue fumes while working even if it doesn't smell.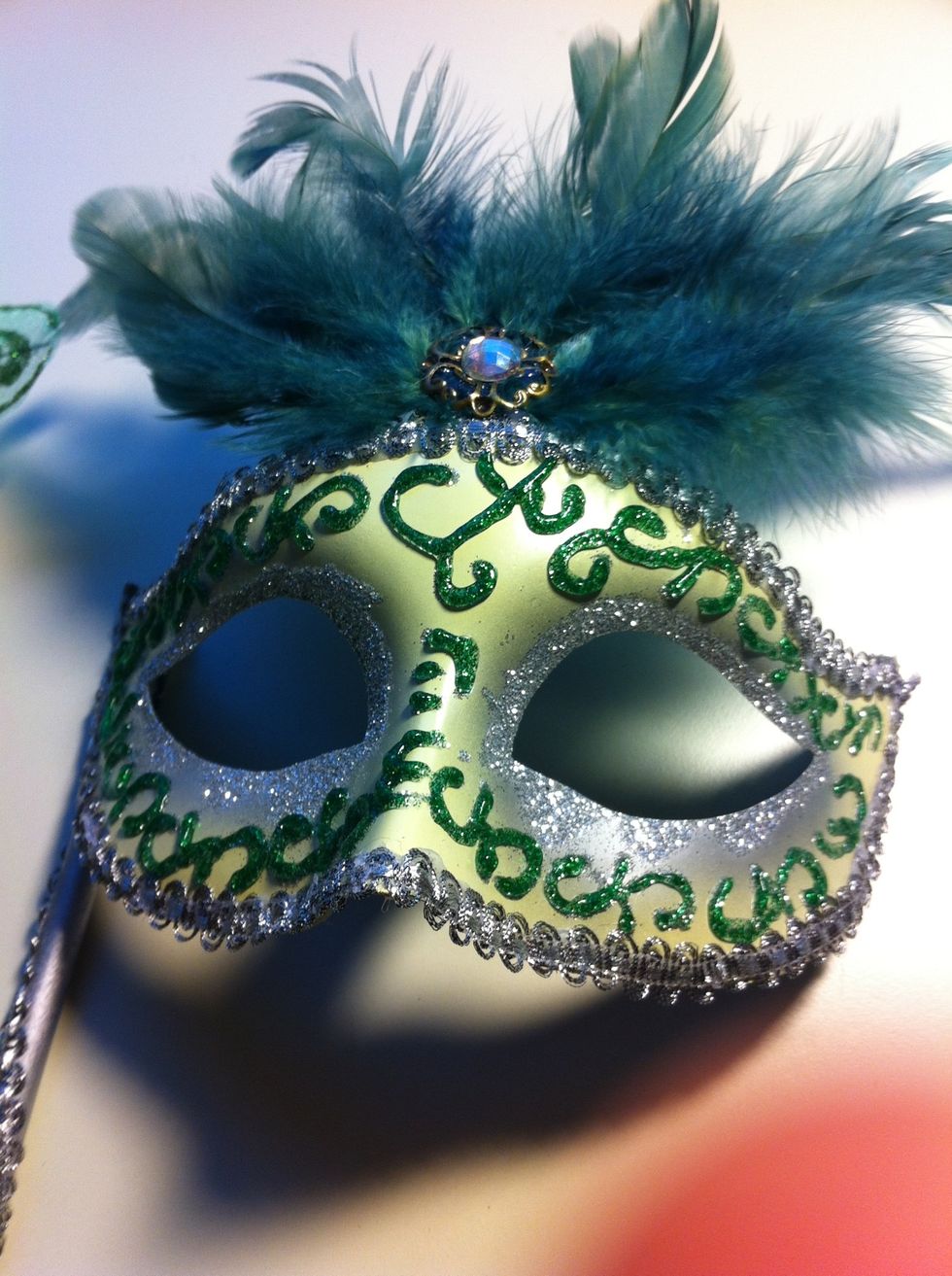 Here is the mask finished with glitter glue. It's kinda weird and 3d now but don't worry it will dry flat.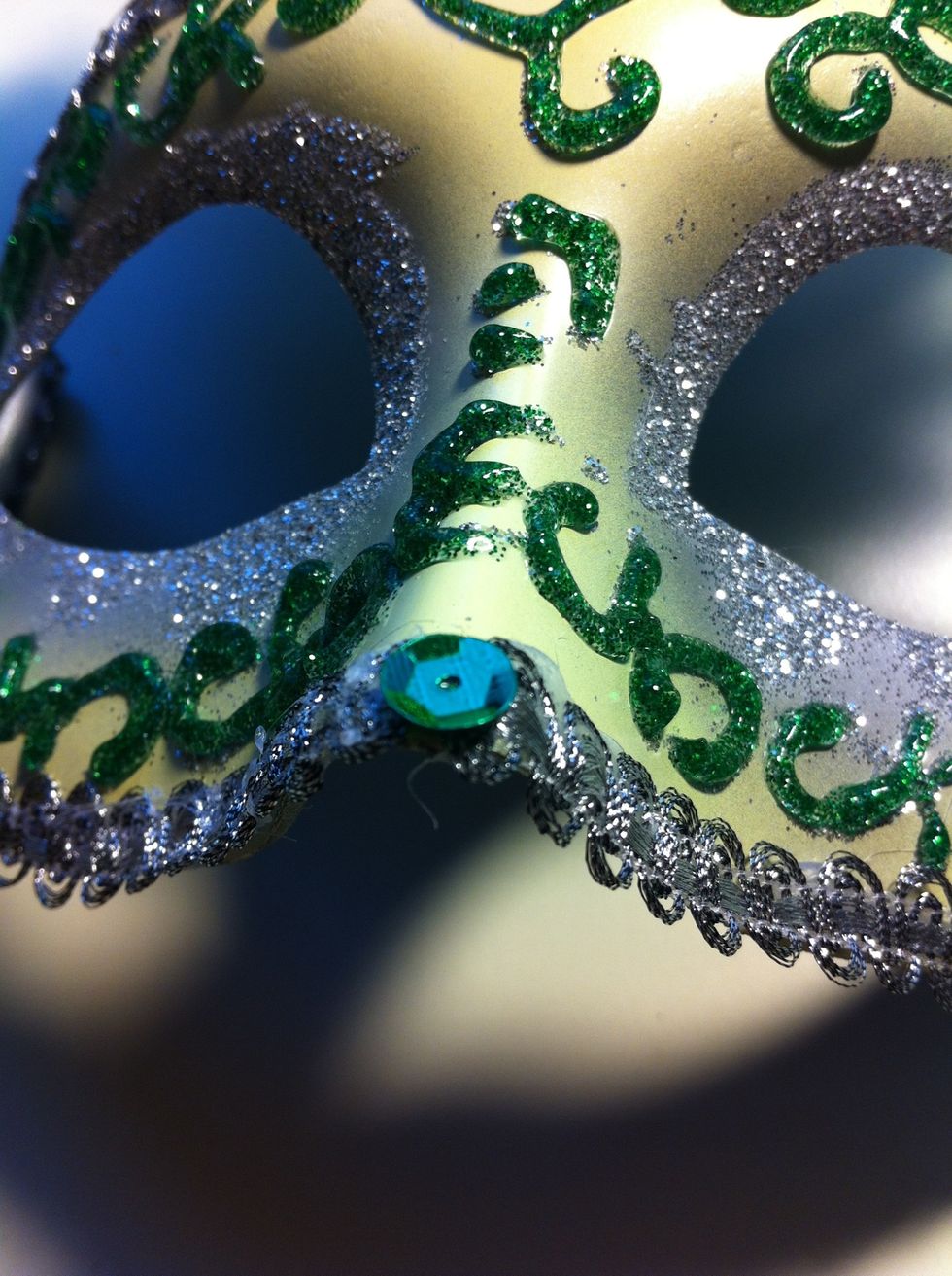 Next I used the glitter glue as my glue and started adding the sequins along the mask.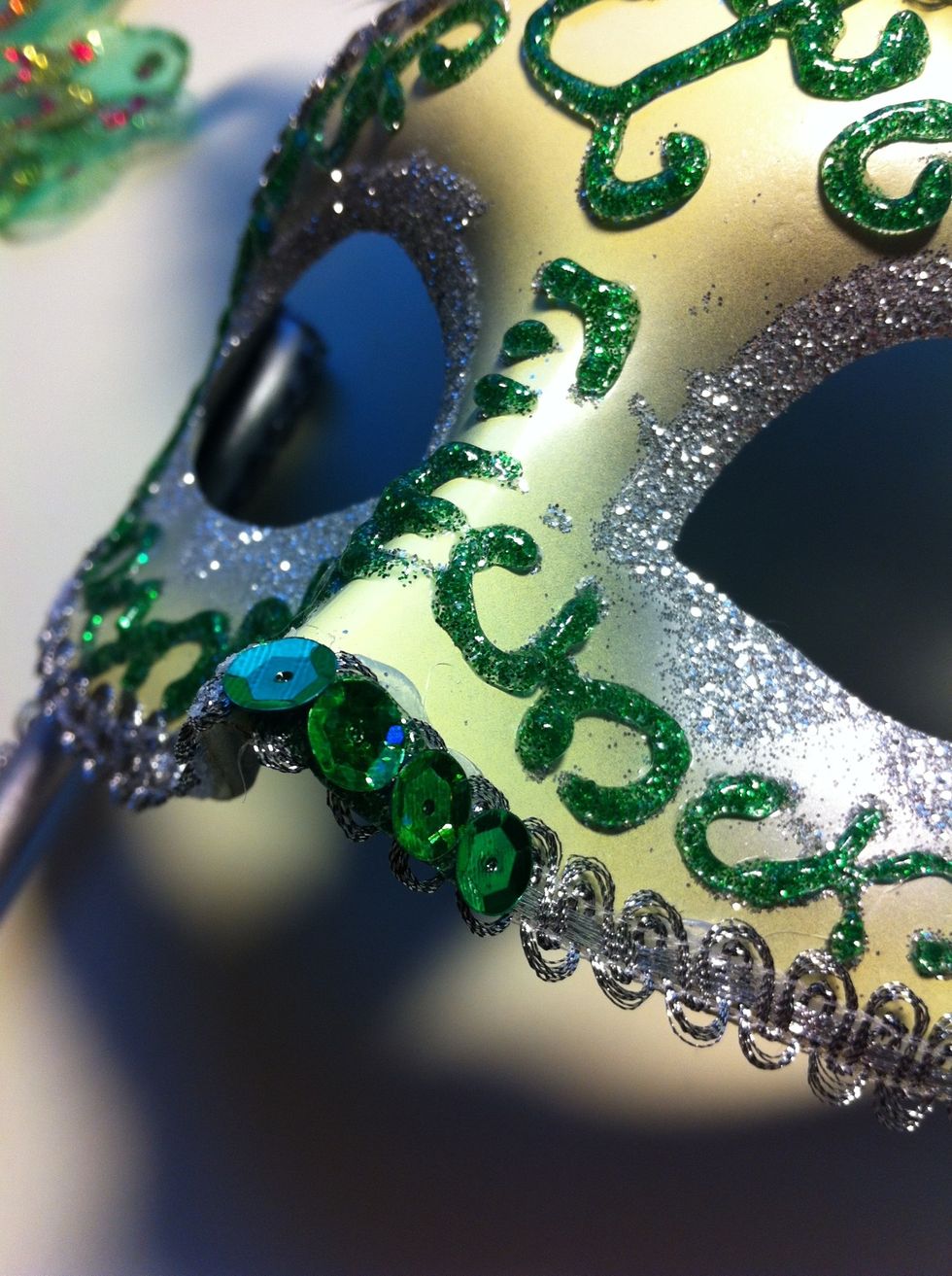 Make sure the sequins are all touching to get a polished look.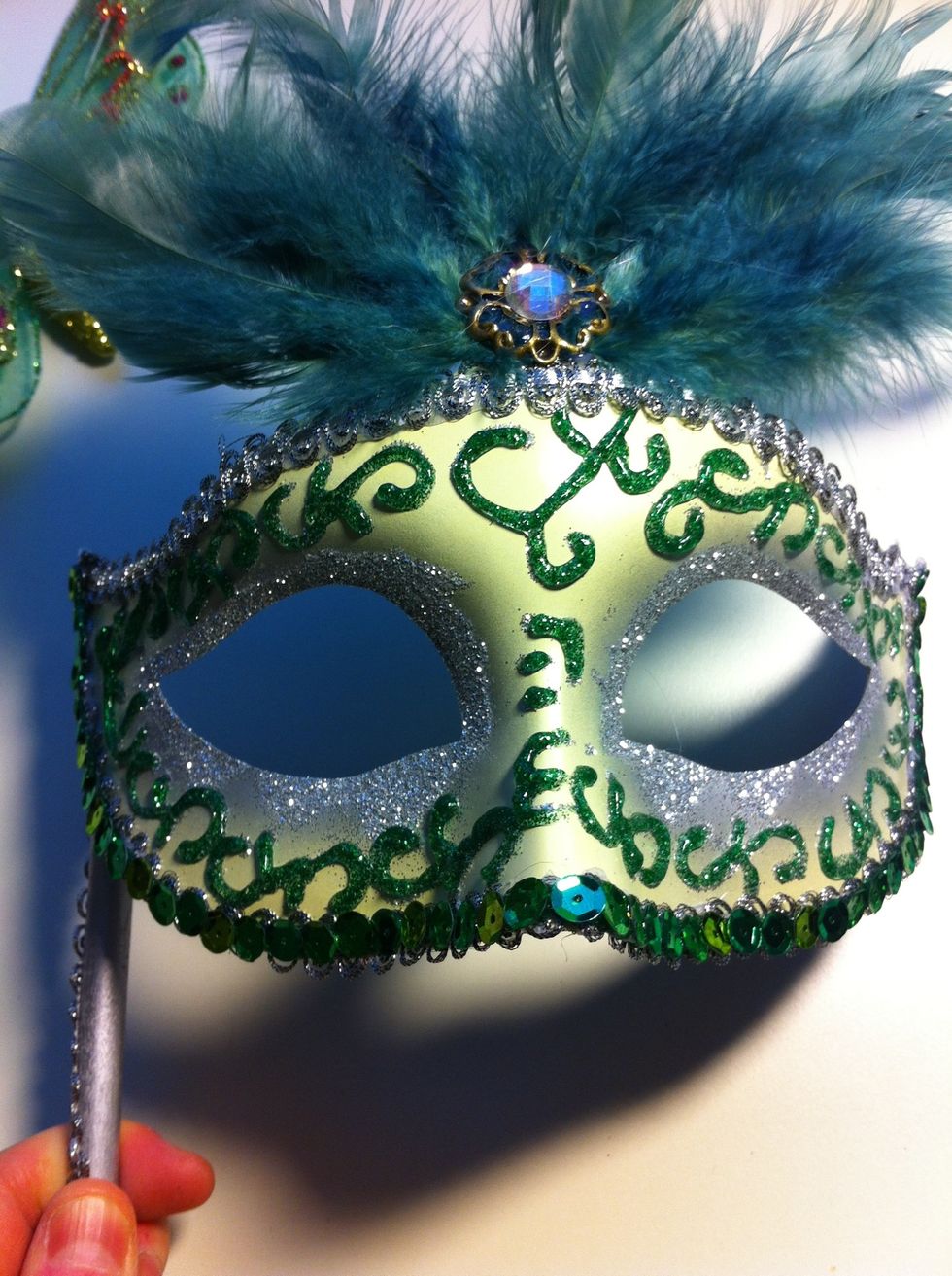 Here is the mask with the bottom complete.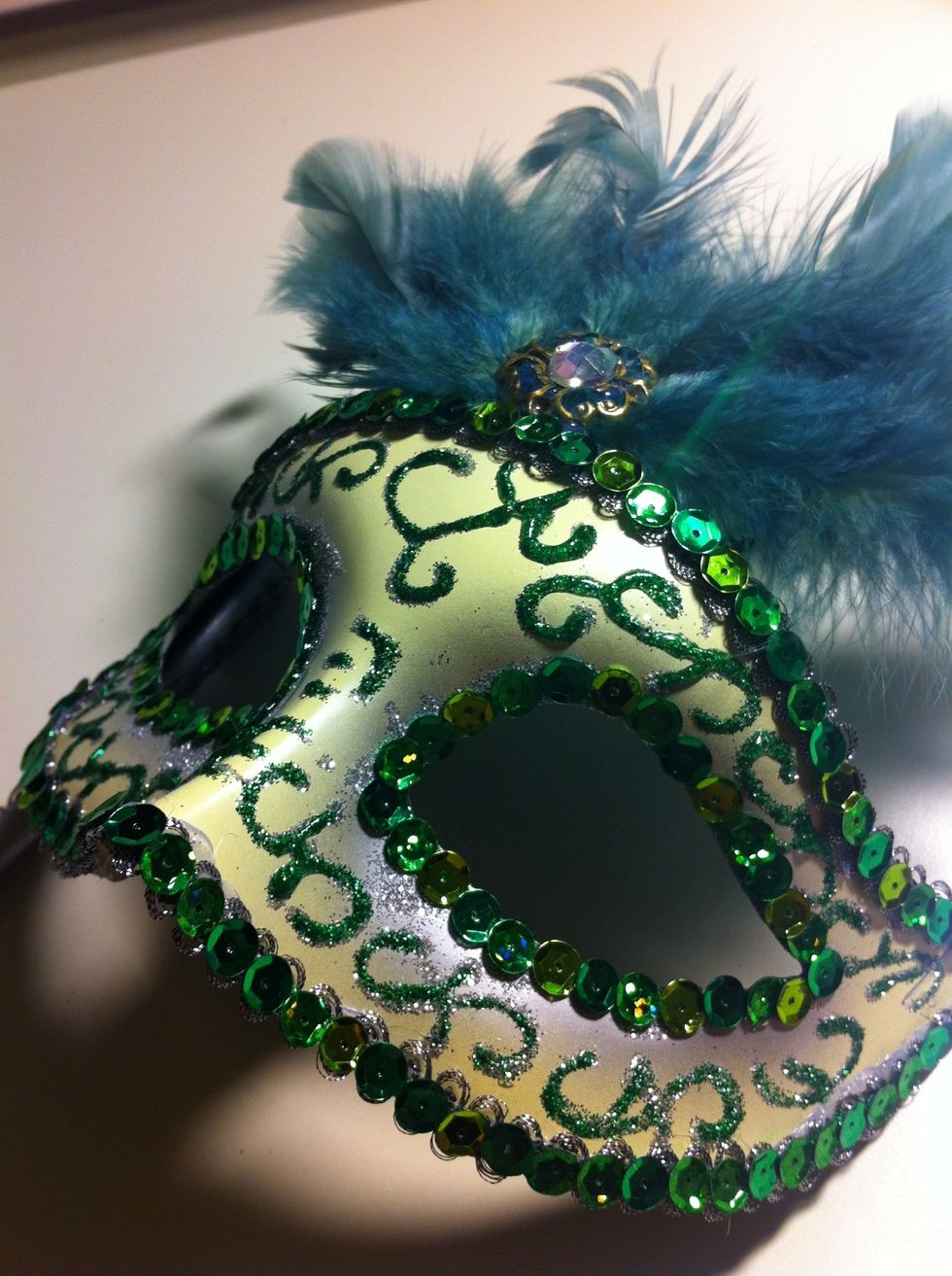 Here is the mask with all the sequins added.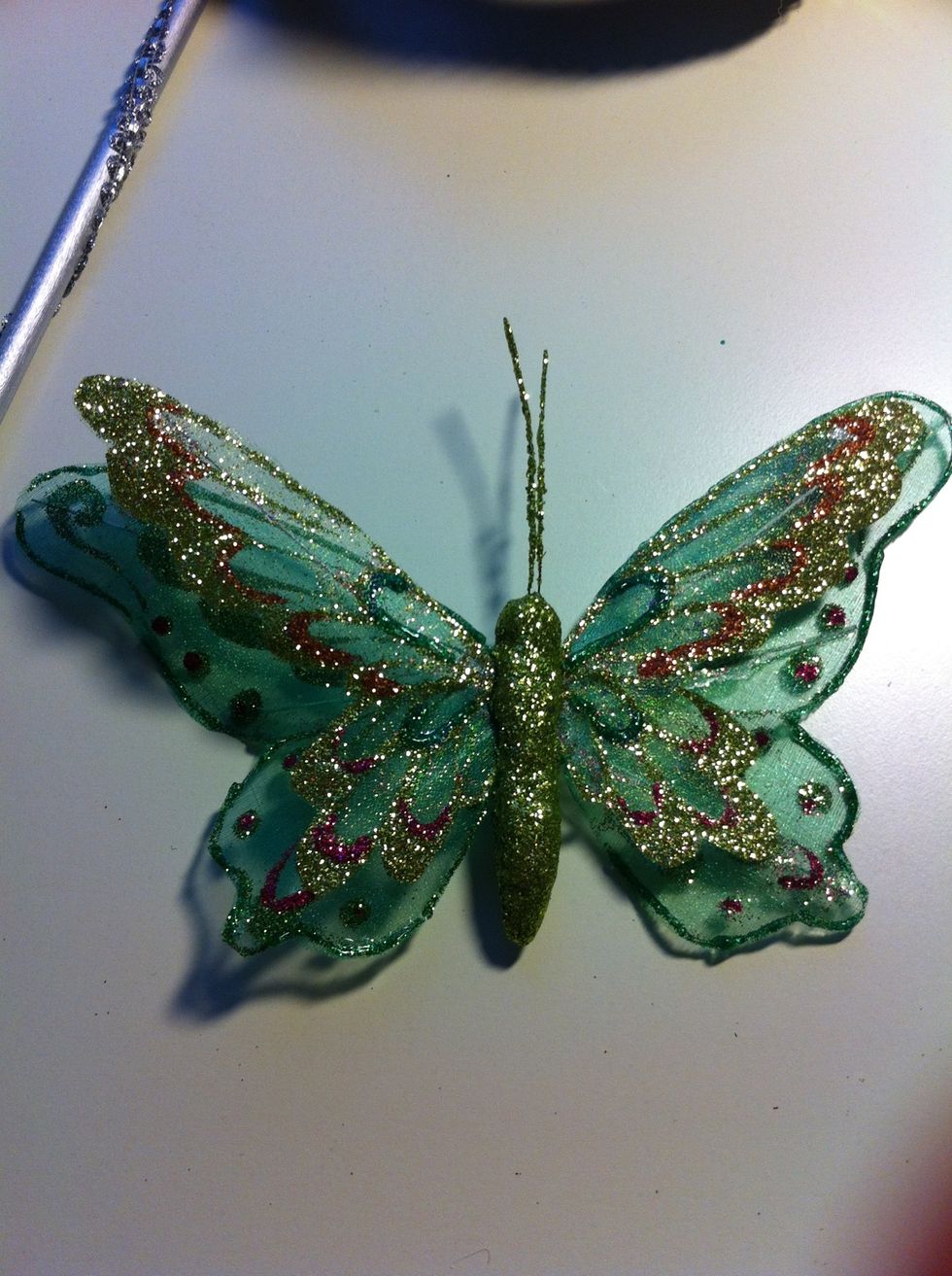 Next I used the glitter glue to go along the edge of the butterfly's wings.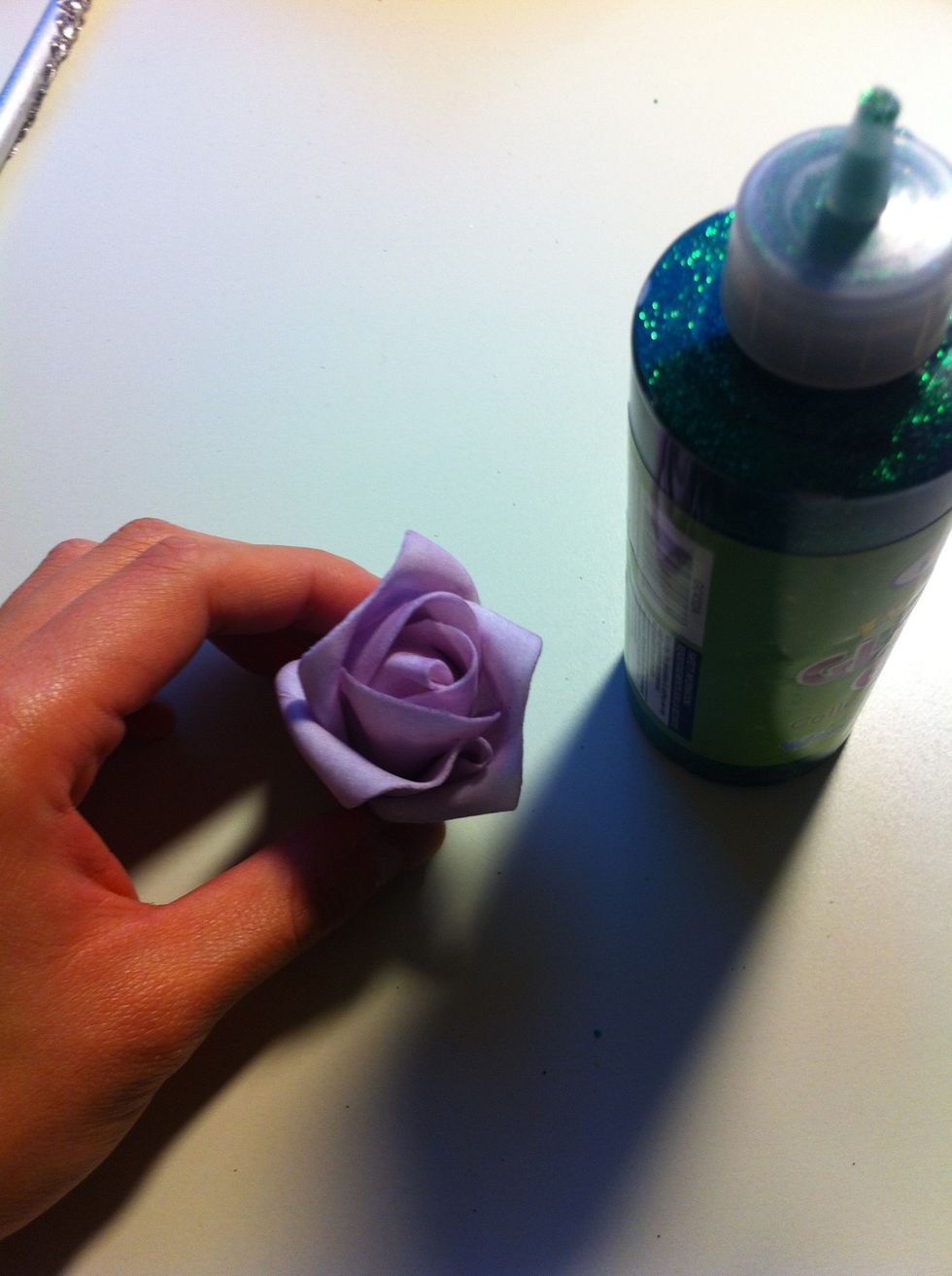 Then I cut off all the tops of the roses with a wire cutter. And put the green glitter into my plastic bowl.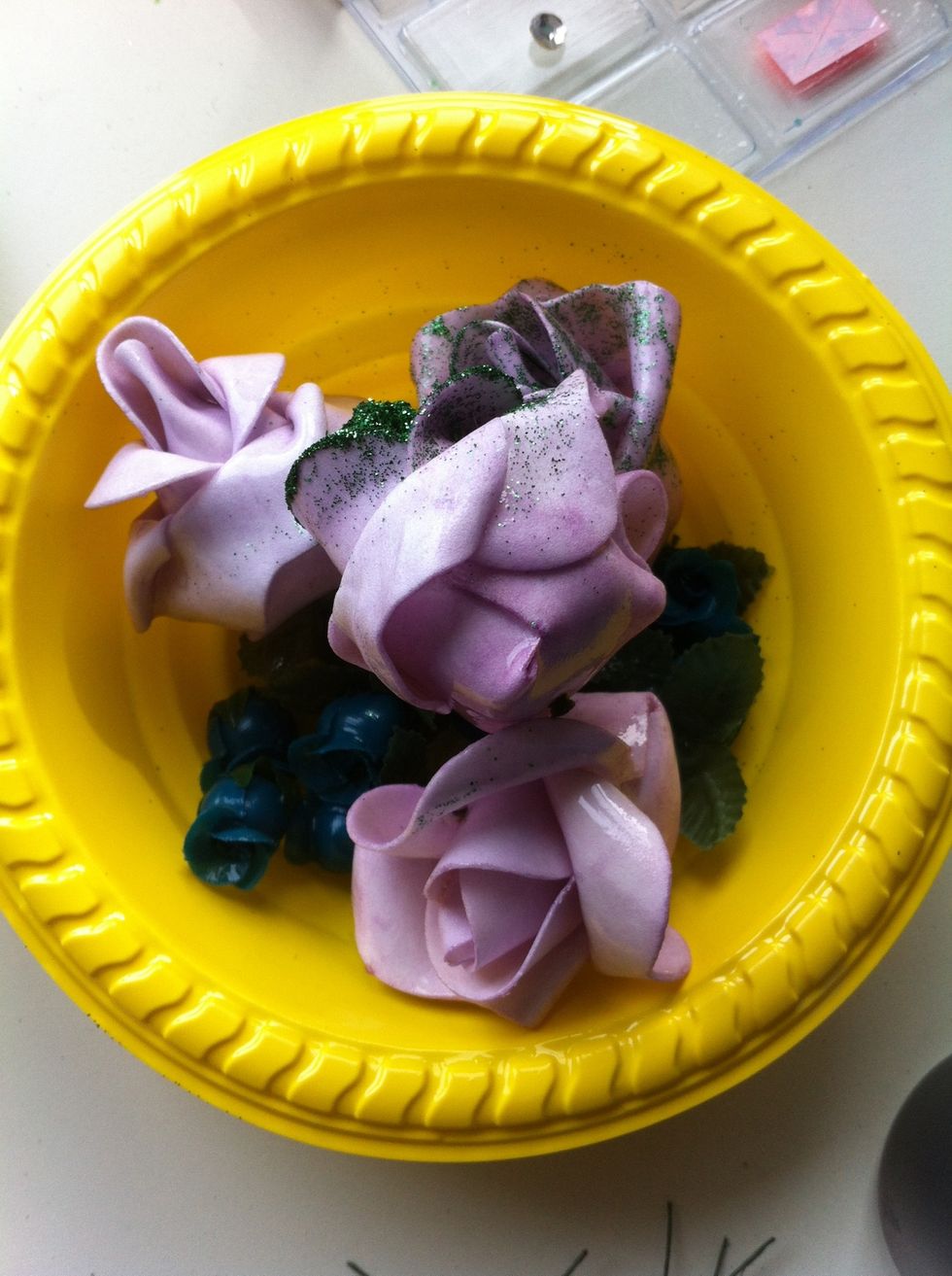 Here are all the rise heads in a plastic bowl. I then started spraying all the roses with tons of hairspray. This will act as the glue.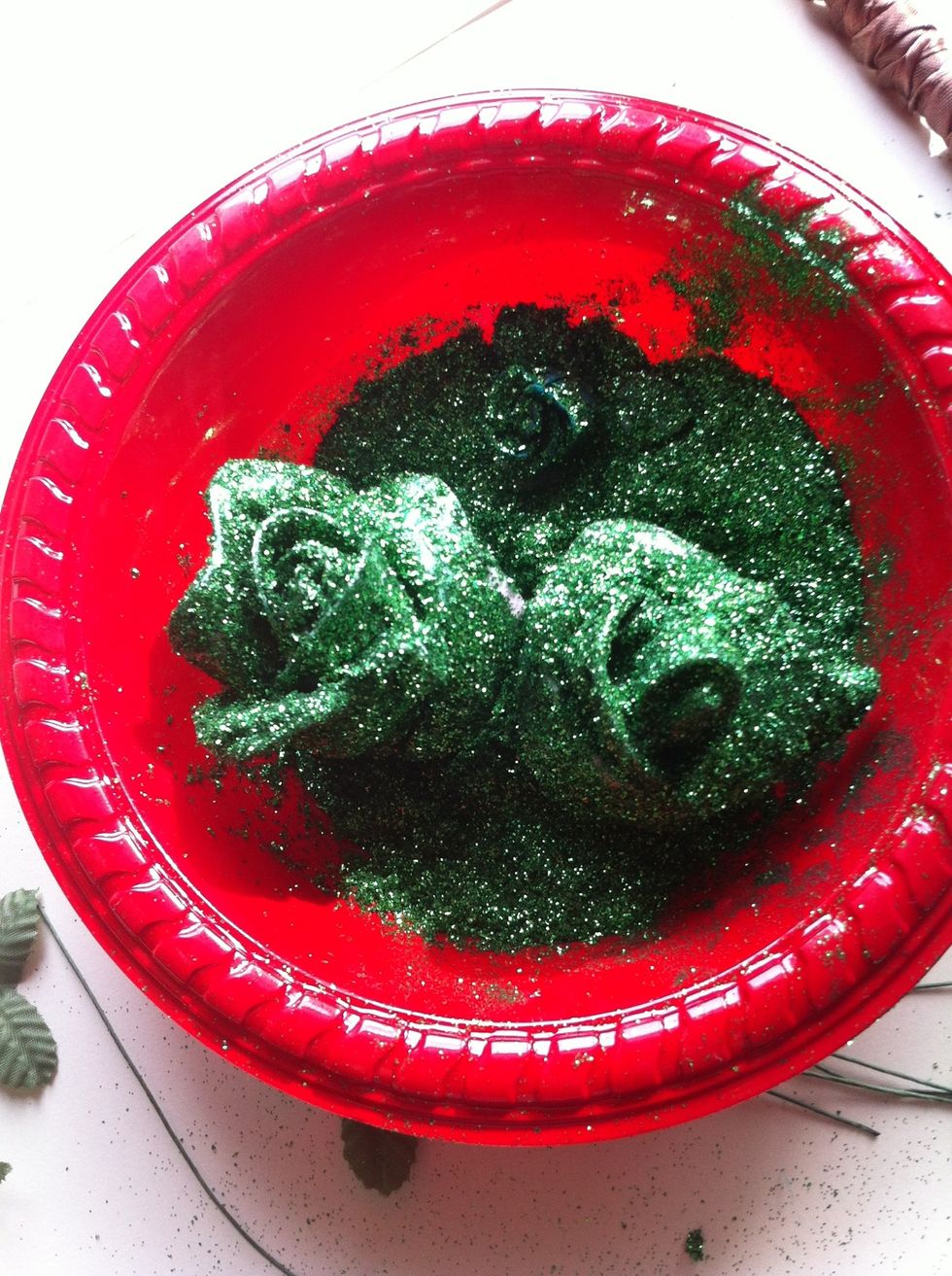 Then I dipped them into my bowl of green glitter.
Here are the finished roses covered in glitter.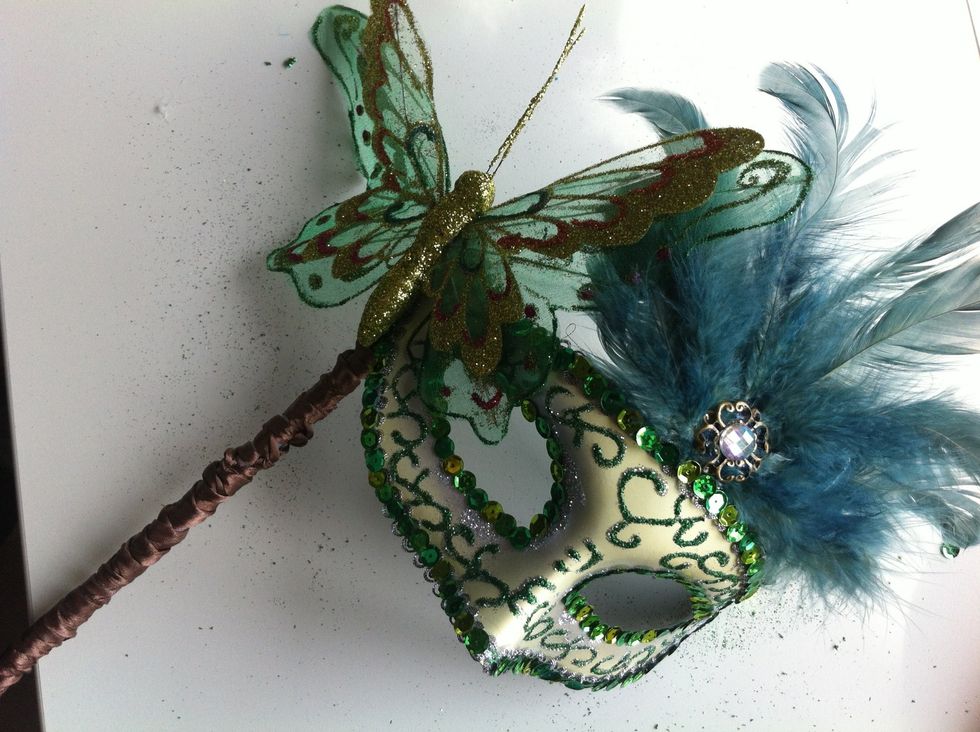 I next glued the butterfly to the side of the mask.
I then started gluing large roses to the side ad smaller roses to the other side.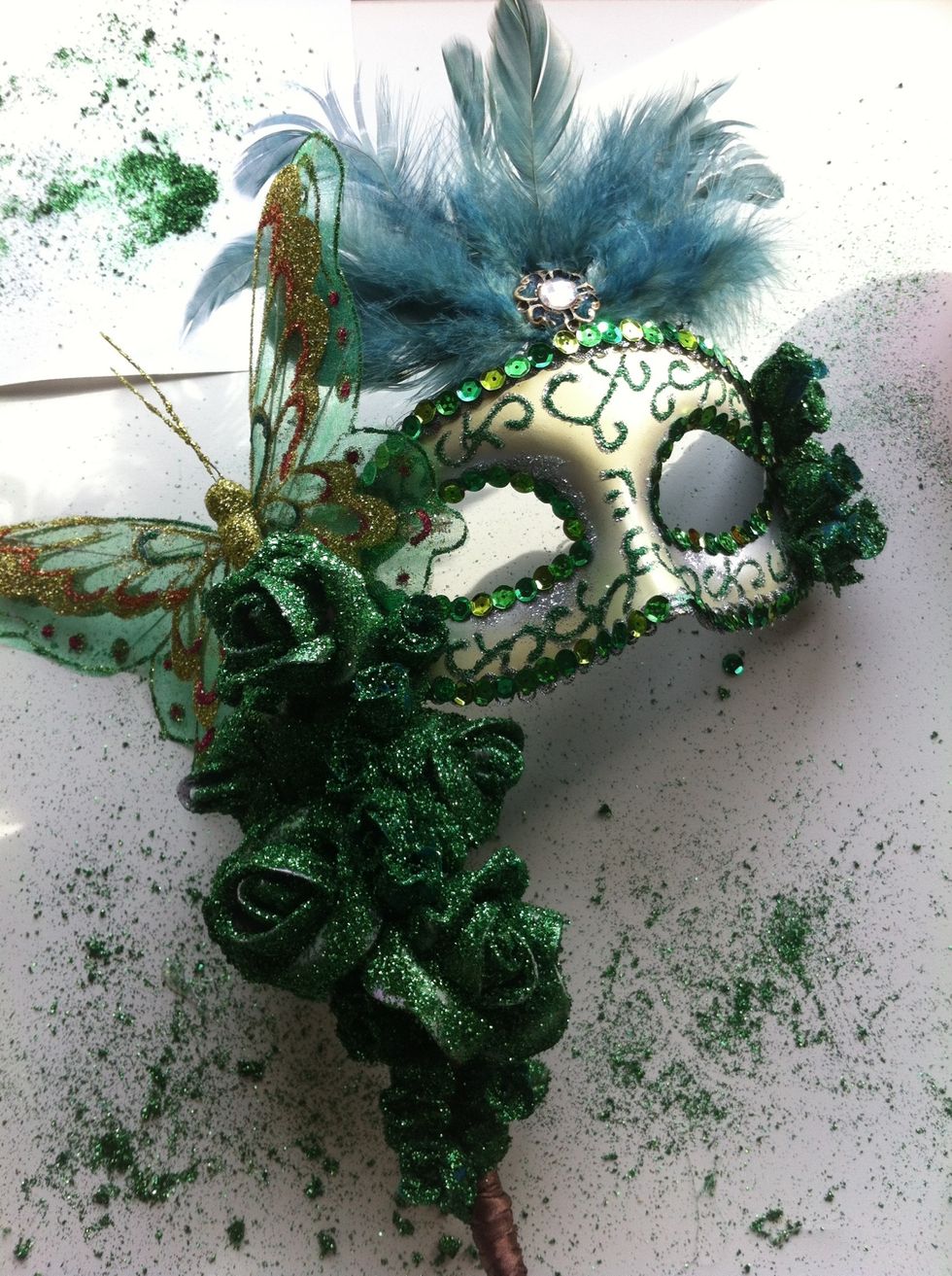 Here is the mask finished with all the roses added.
Next I sprayed the entire mask with hairspray and sprinkled it with gold dust.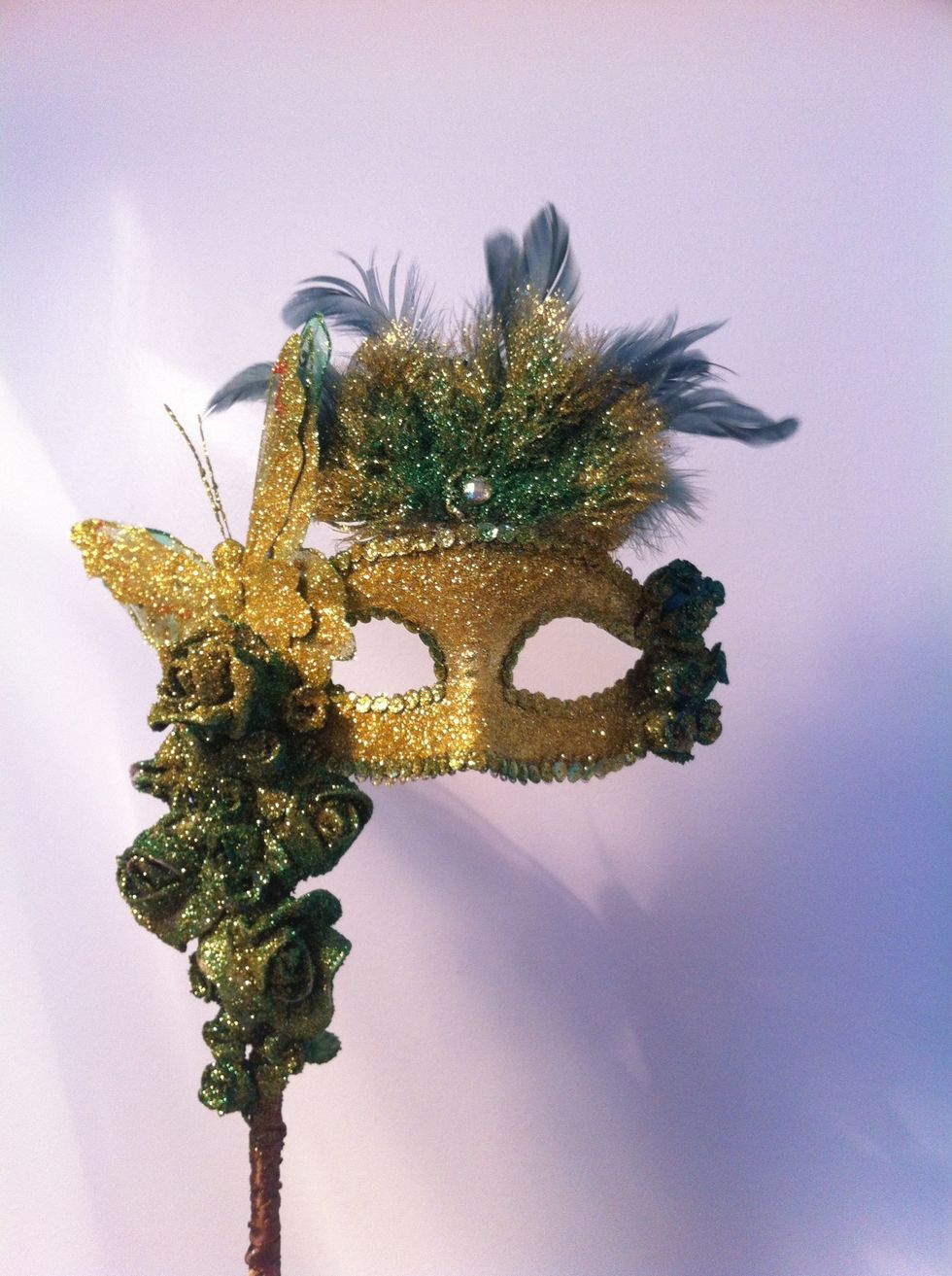 And we're done!
Clean up time. Shit I got glitter on everything.
1.0 Basic face mask
1.0 Bottle of glitter glue
1.0 Pack of sequins
1.0 Shiny butterfly
1.0 Bunch of fake roses medium
1.0 Small container of glitter
1.0 Glue gun
1.0 Mask (Optional)
1.0 Can of hairspray
2.0 Bags of fine glitter
1.0 Bouquet of mini roses
2.0 Small plastic disposable bowls
1.0 Long strand of ribbon