How to create a beyoncé-inspired halloween costume
Create a Beyoncé-Inspired Halloween Costume
25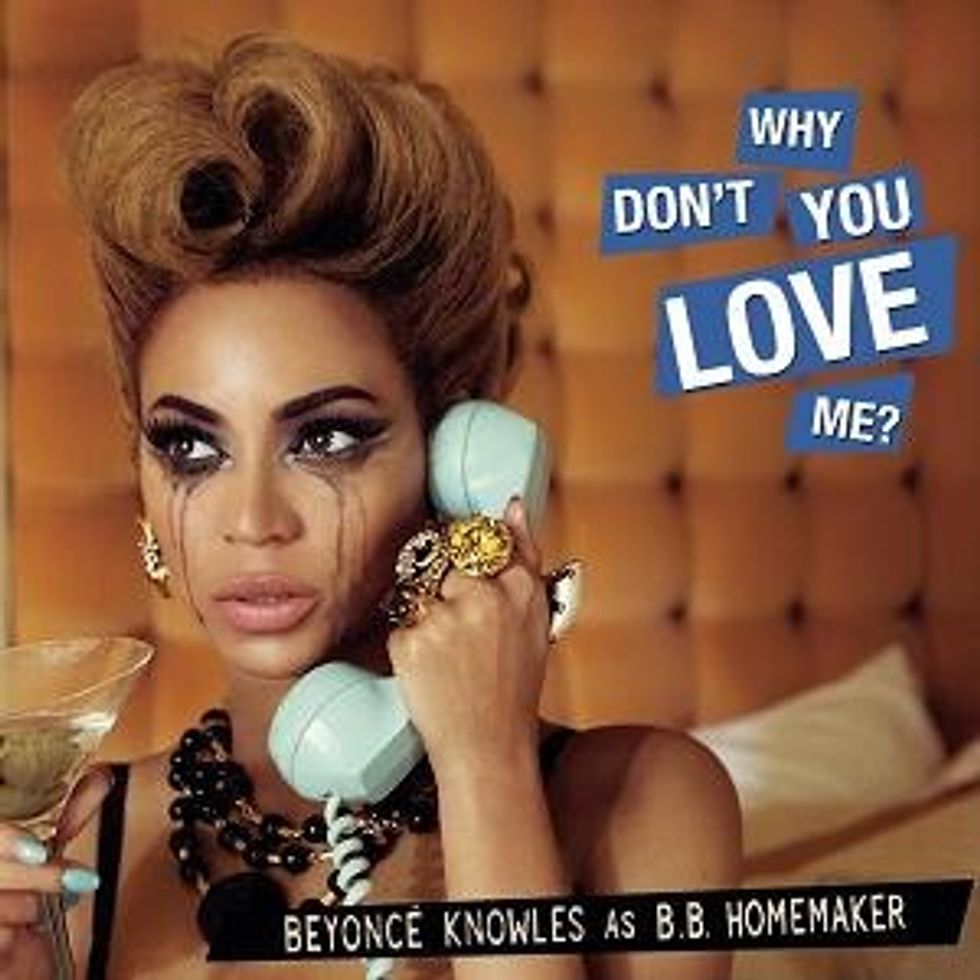 Here's the original Beyoncé look, for reference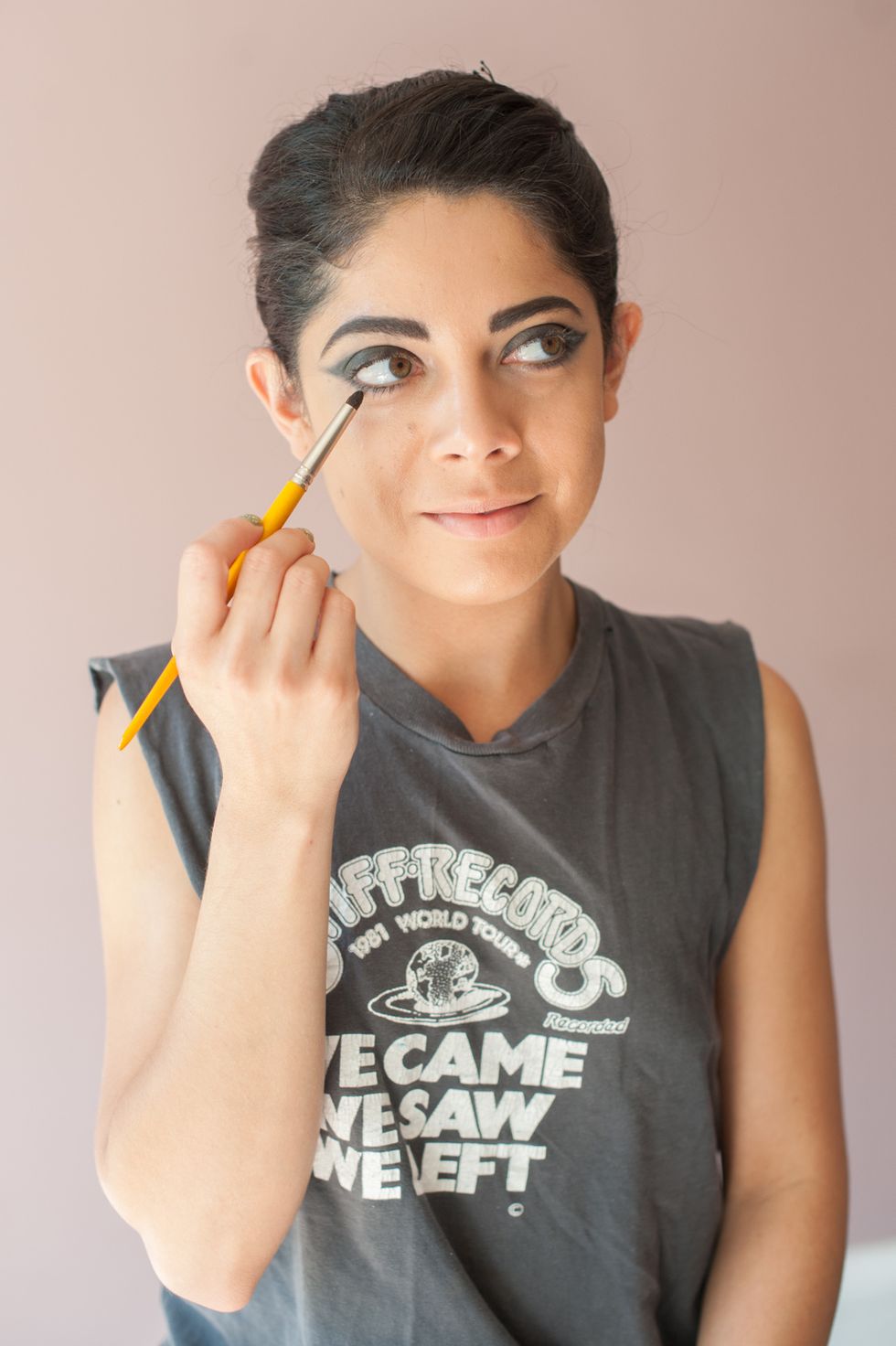 Apply foundation all over your face in a warm bronze tone. Then, using an angled brush, cover your entire eye lids with a stay-proof black shadow. Brush outward to create a dramatic cat-eye.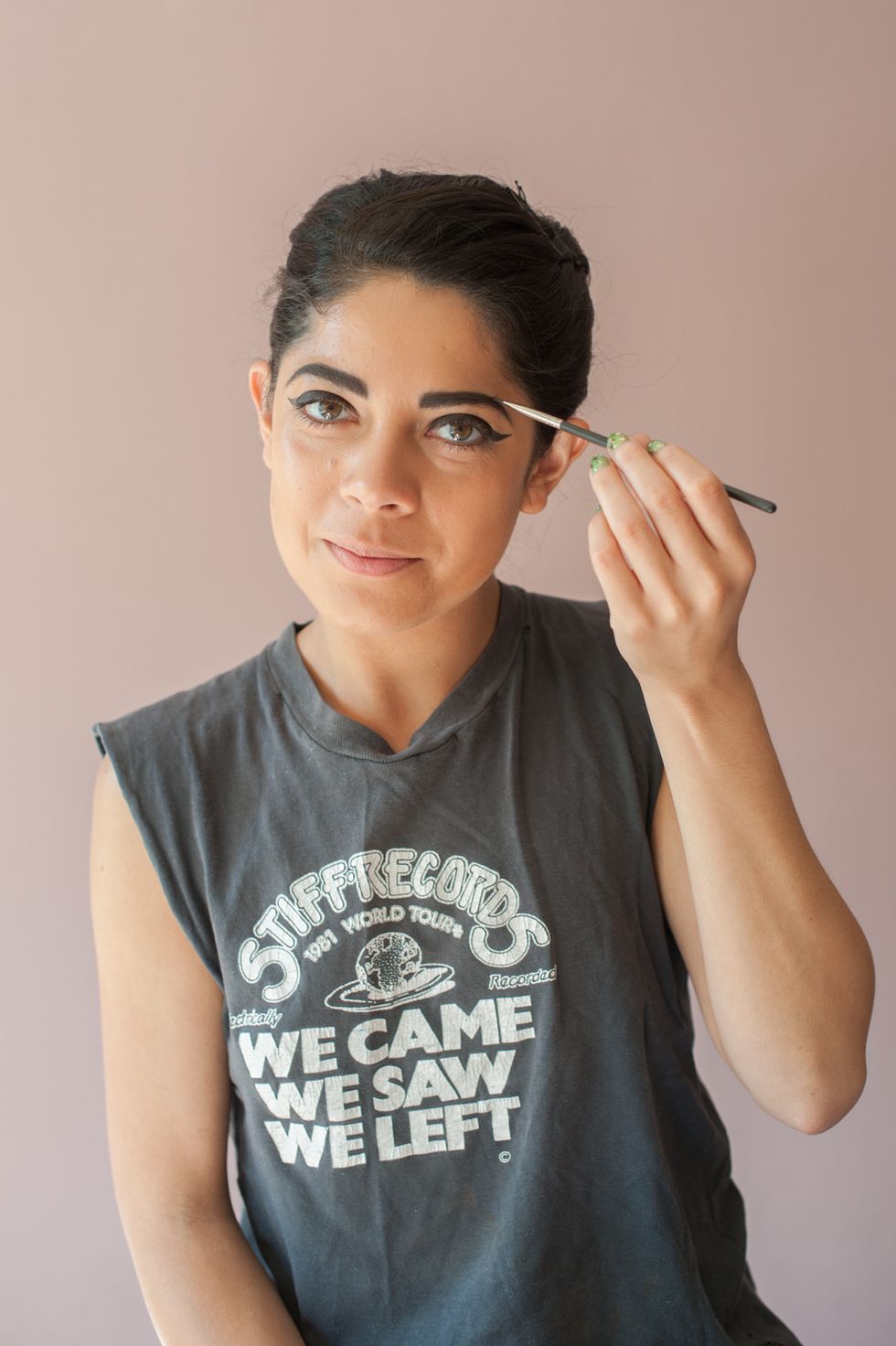 Use the same angled brush and fluid liner to shade in brows, apply it in short strokes to shade a solid eyebrow shape.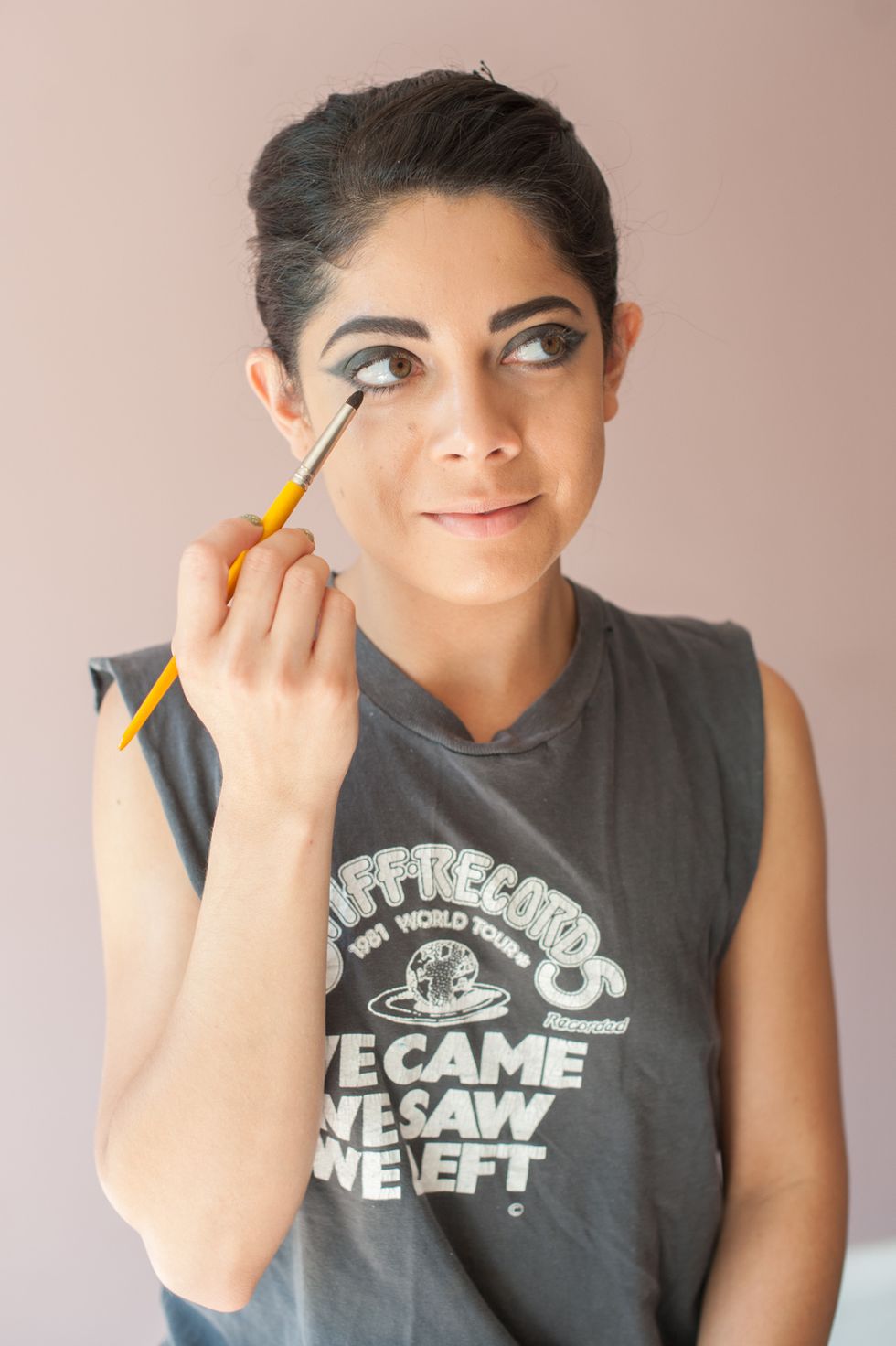 Take a dark charcoal shadow and blend it on your upper eyelid, smudging the base of your original line. Then, take the shadow to smudge under your lower lashline, too.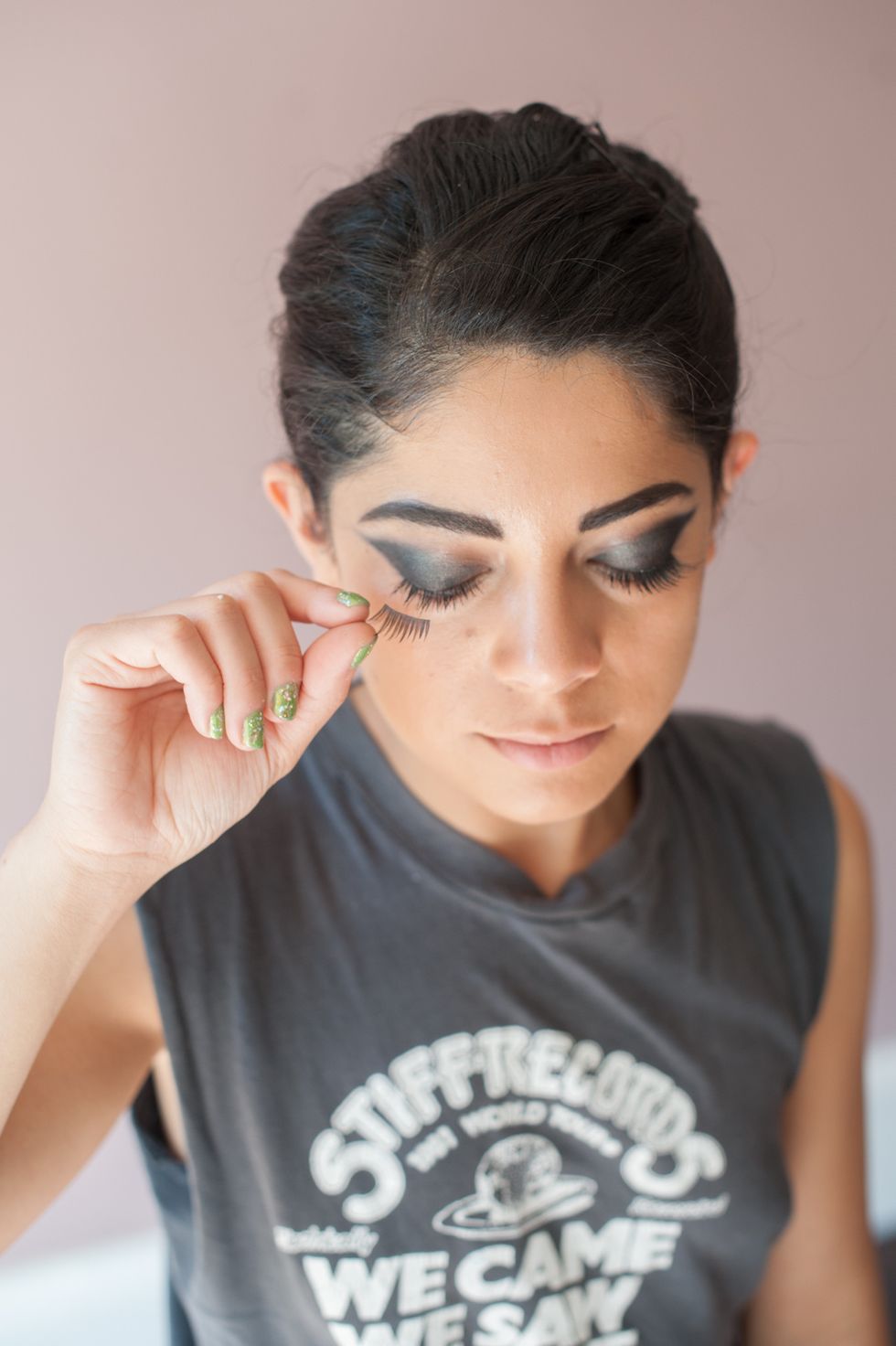 Apply false lashes of your choice, and apply mascara.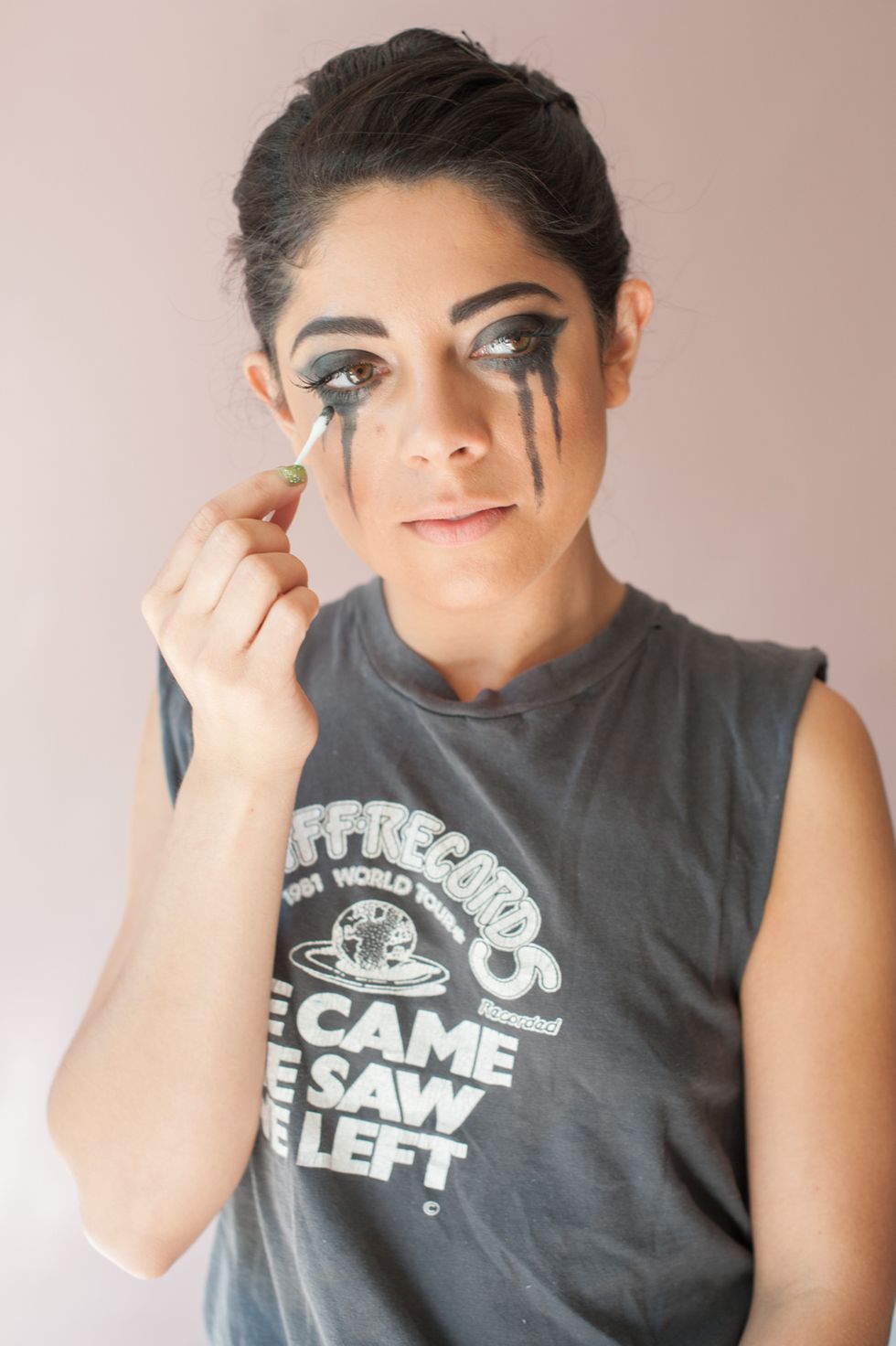 To create tear-stained cheeks, blend a dark eyeshadow and eye drops into a bowl, mix together, and apply the streaks to your cheeks using a Q-tip.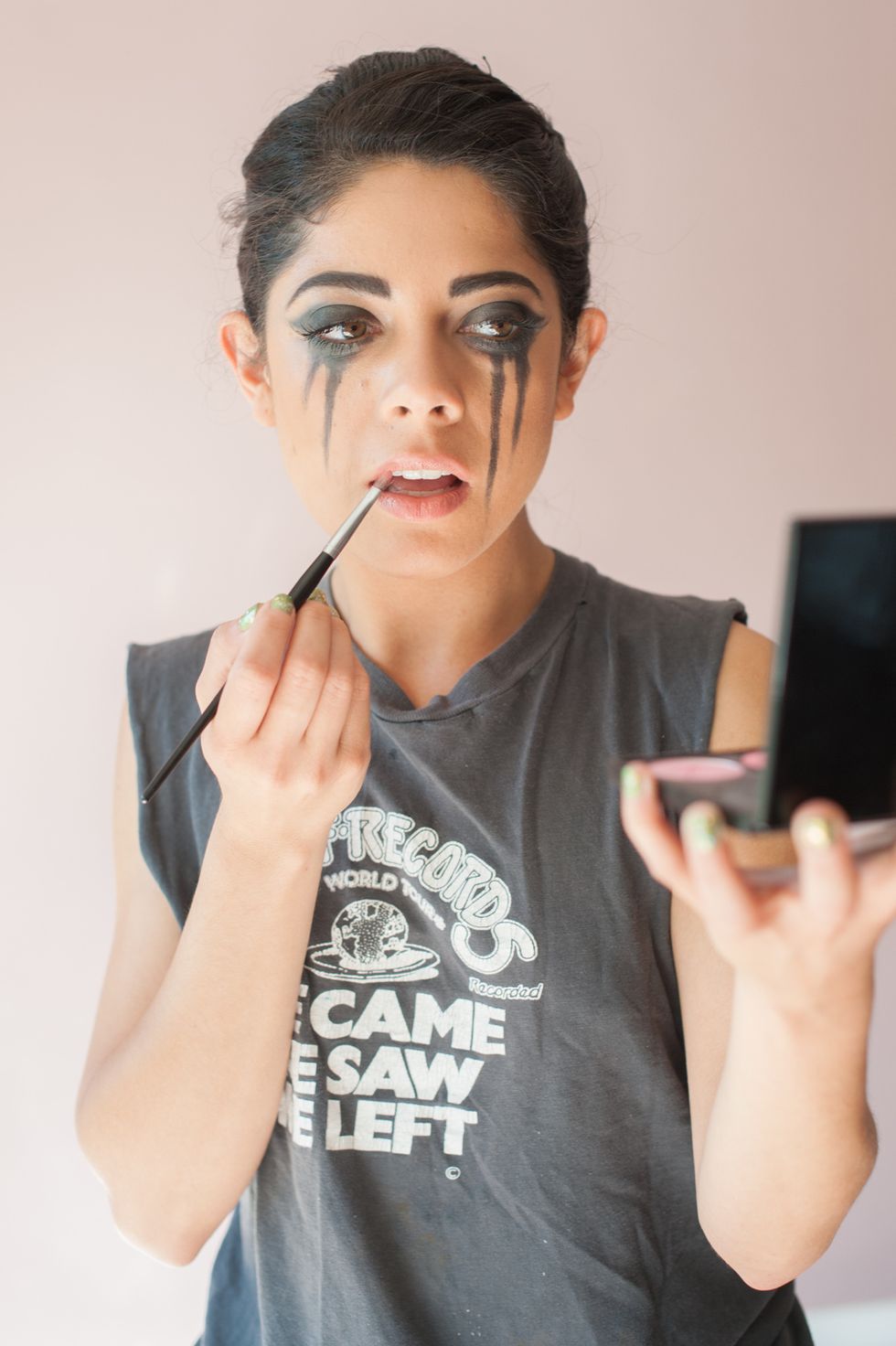 Line lips with a nude liner and add a soft pearly pink gloss on top.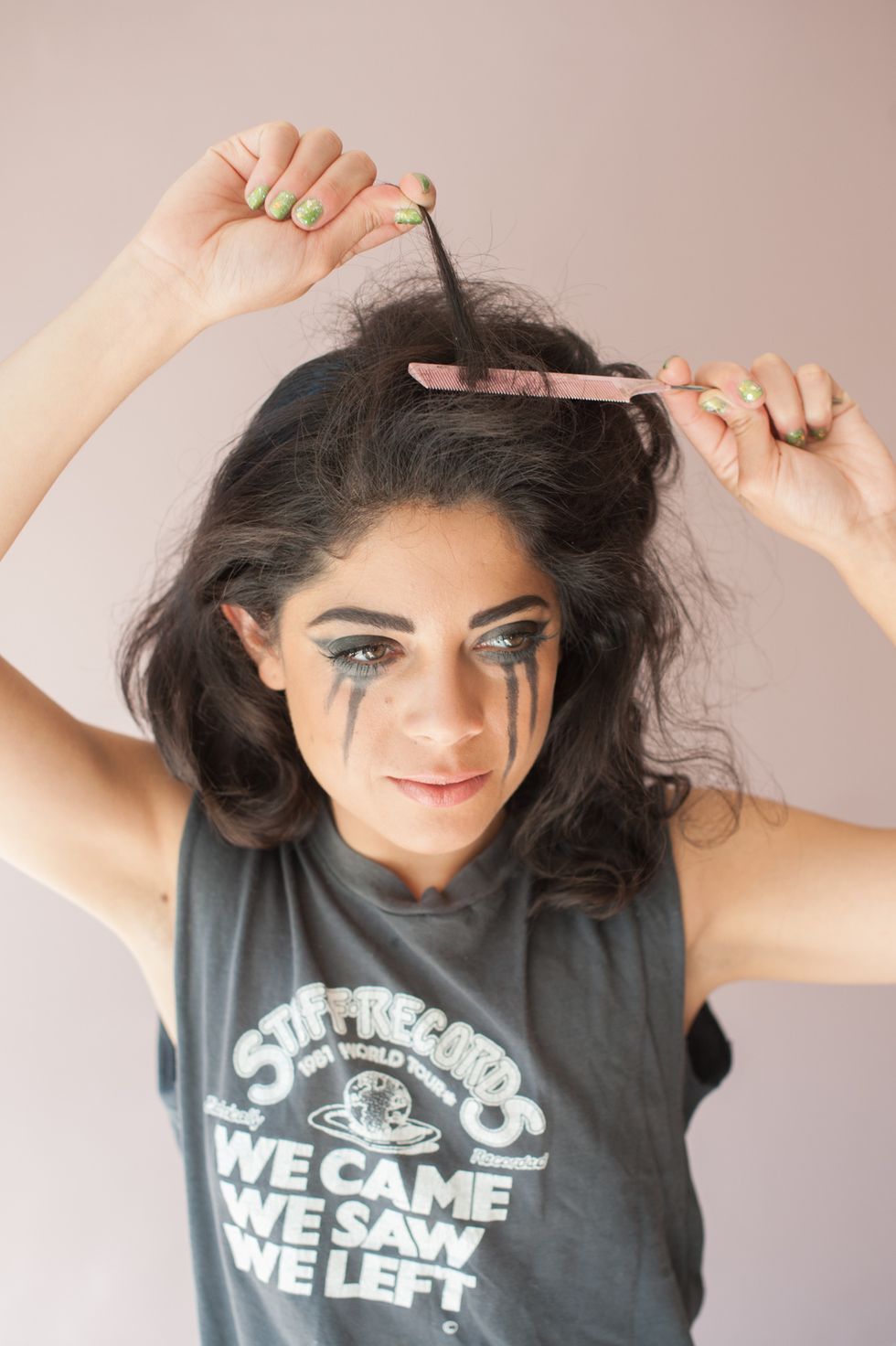 Part hair diagonally.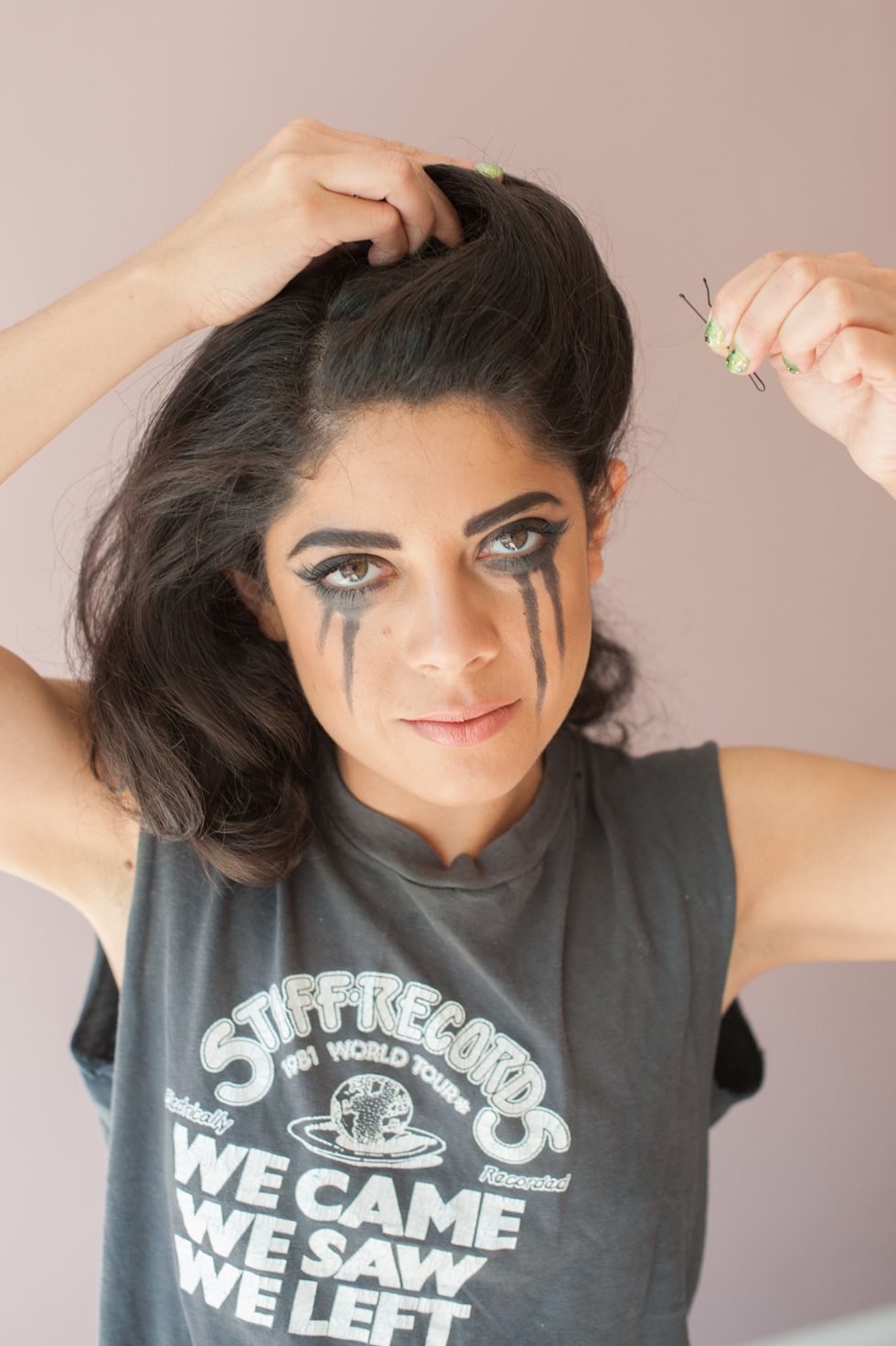 Roll hair up and back, then secure with bobby pins.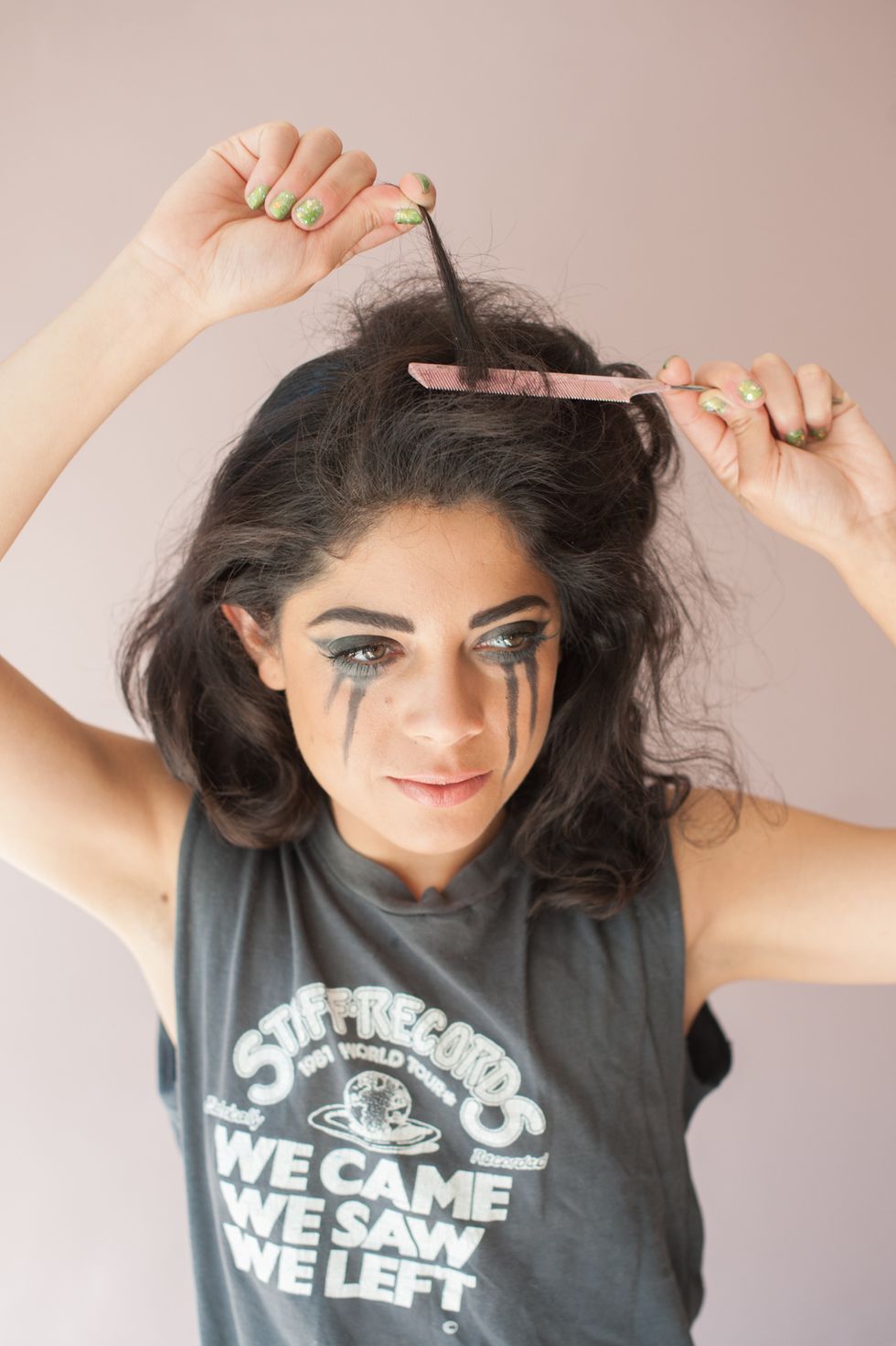 Back-comb the left side.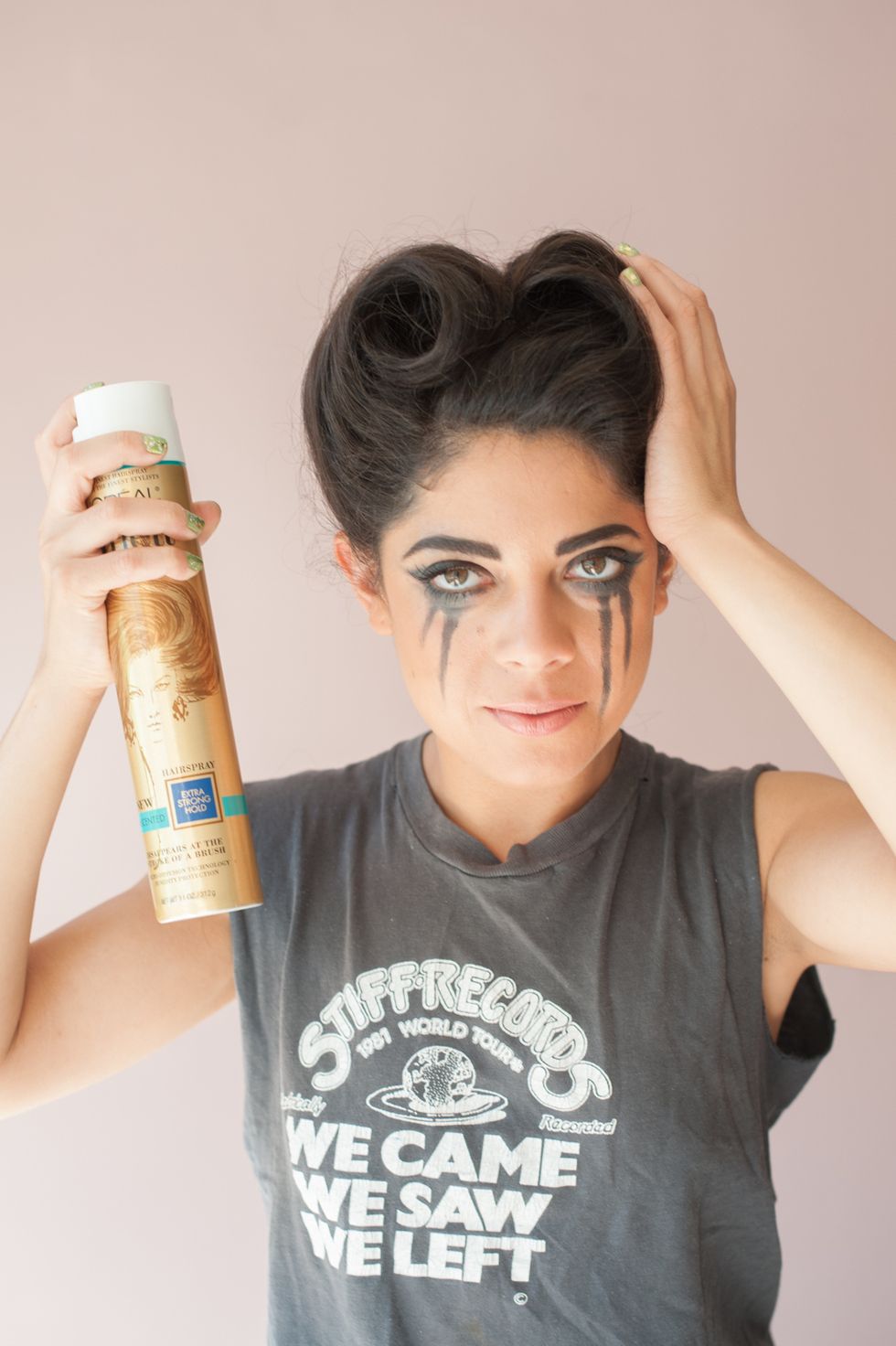 Repeat steps 7-9 on the other side, and finish off by spraying the 'do with hair spray.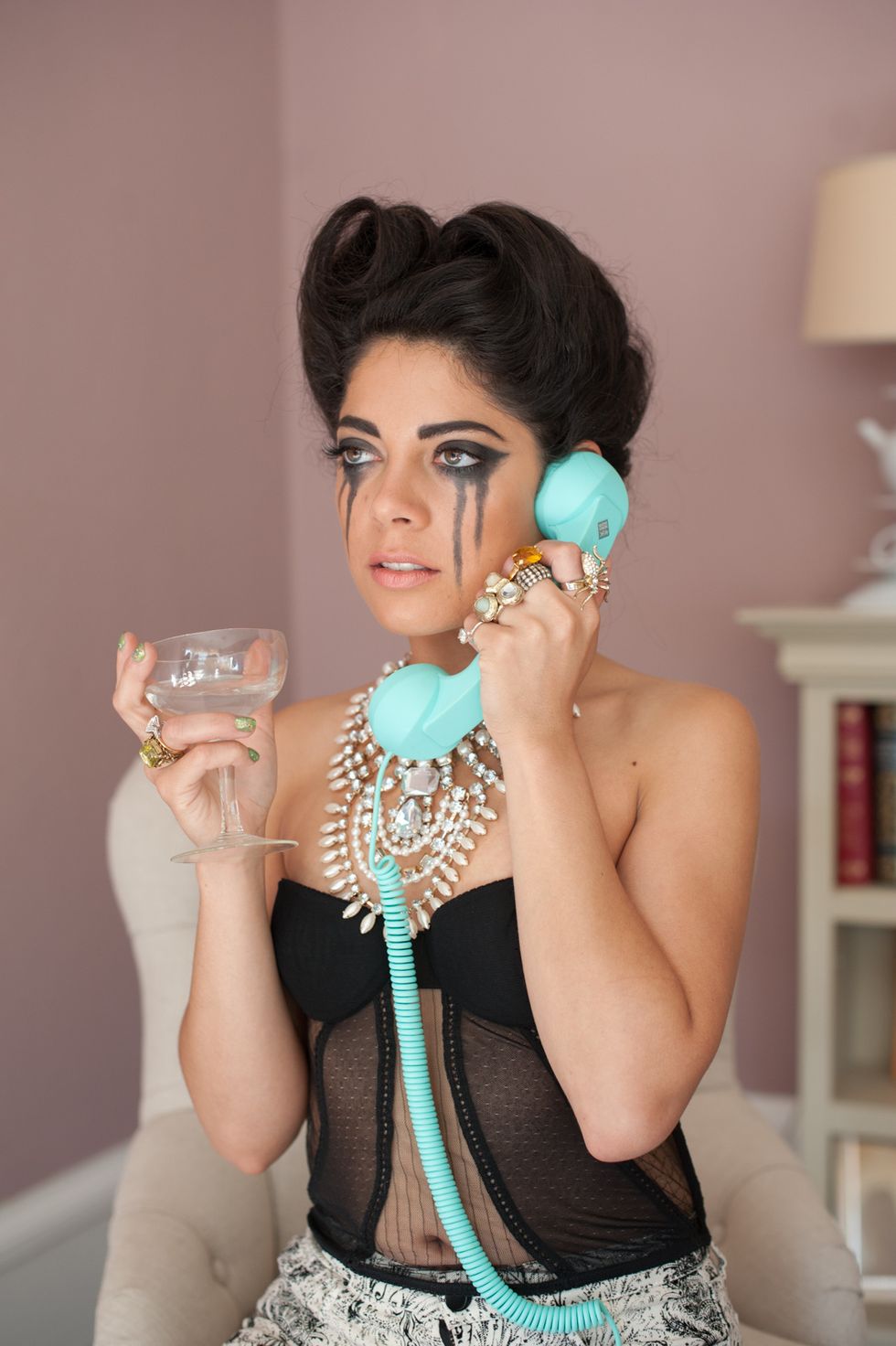 Ta-da! Arm yourself with a phone receiver and a martini, and you're ready for a glam, spooky night out, Beyoncé style!
Foundation
Black eyeshadow
Fluid liner (matching your eyebrow color)
Charcoal eyeshadow
False eyelashes
Mascara
Nude lip liner
Soft pink lip gloss
Q-tips
Angled makeup brush
Bobby pins
Hairspray
Refinery29 Diy
Refinery29 is a lifestyle destination that delivers nonstop inspiration to live a more creative life.