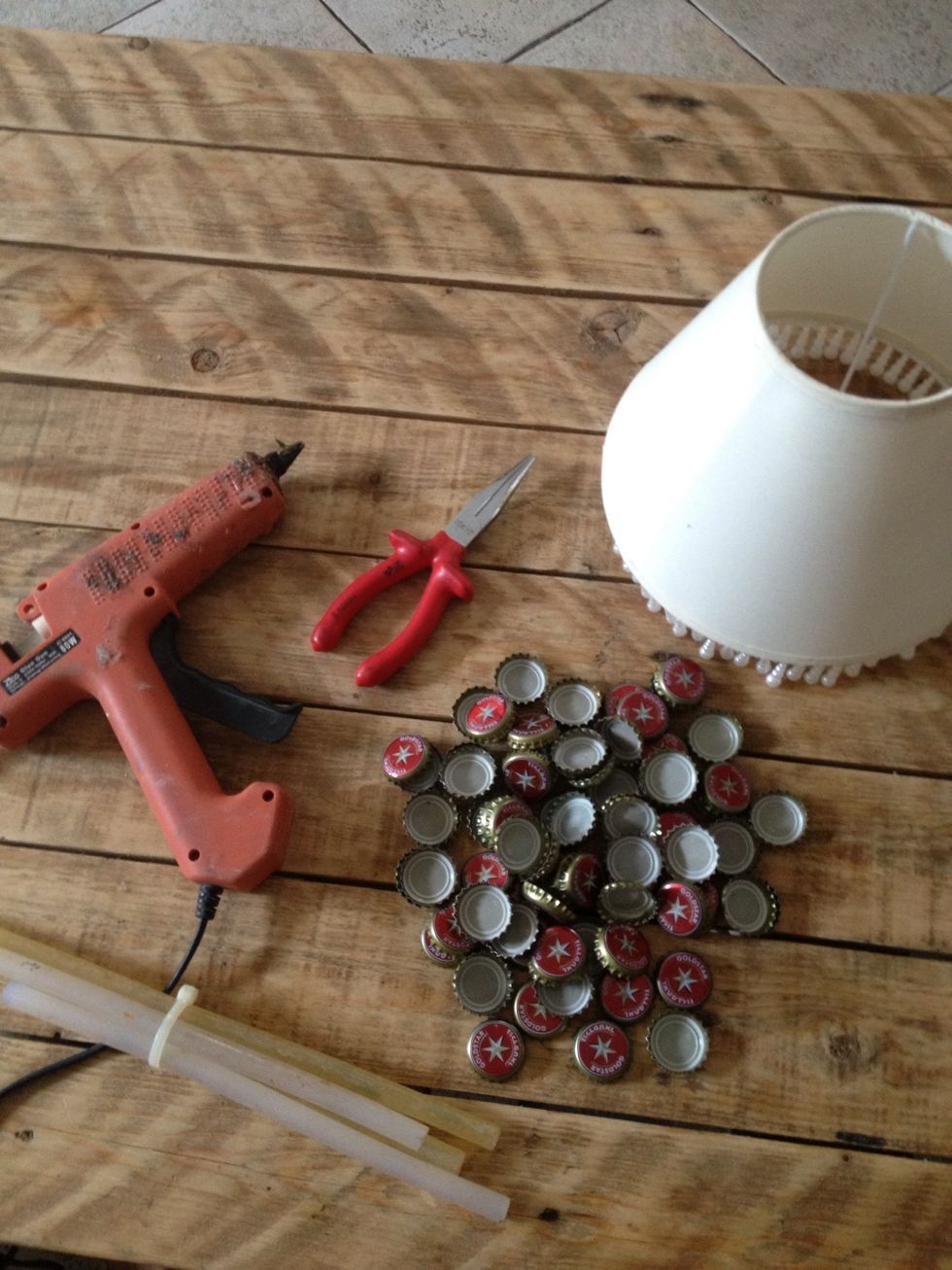 Supplies!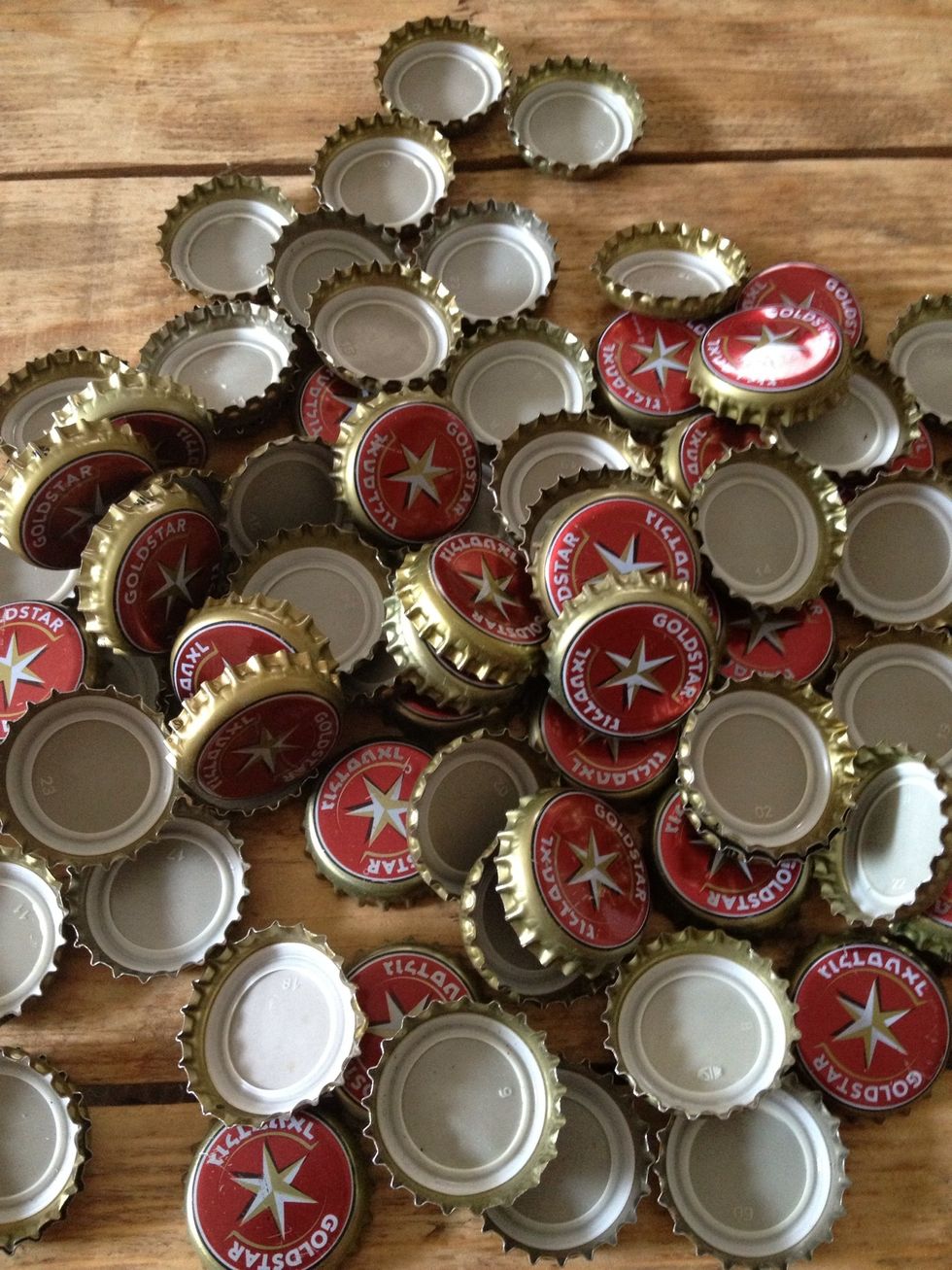 Drink beer. A lot of beer. And collect the caps.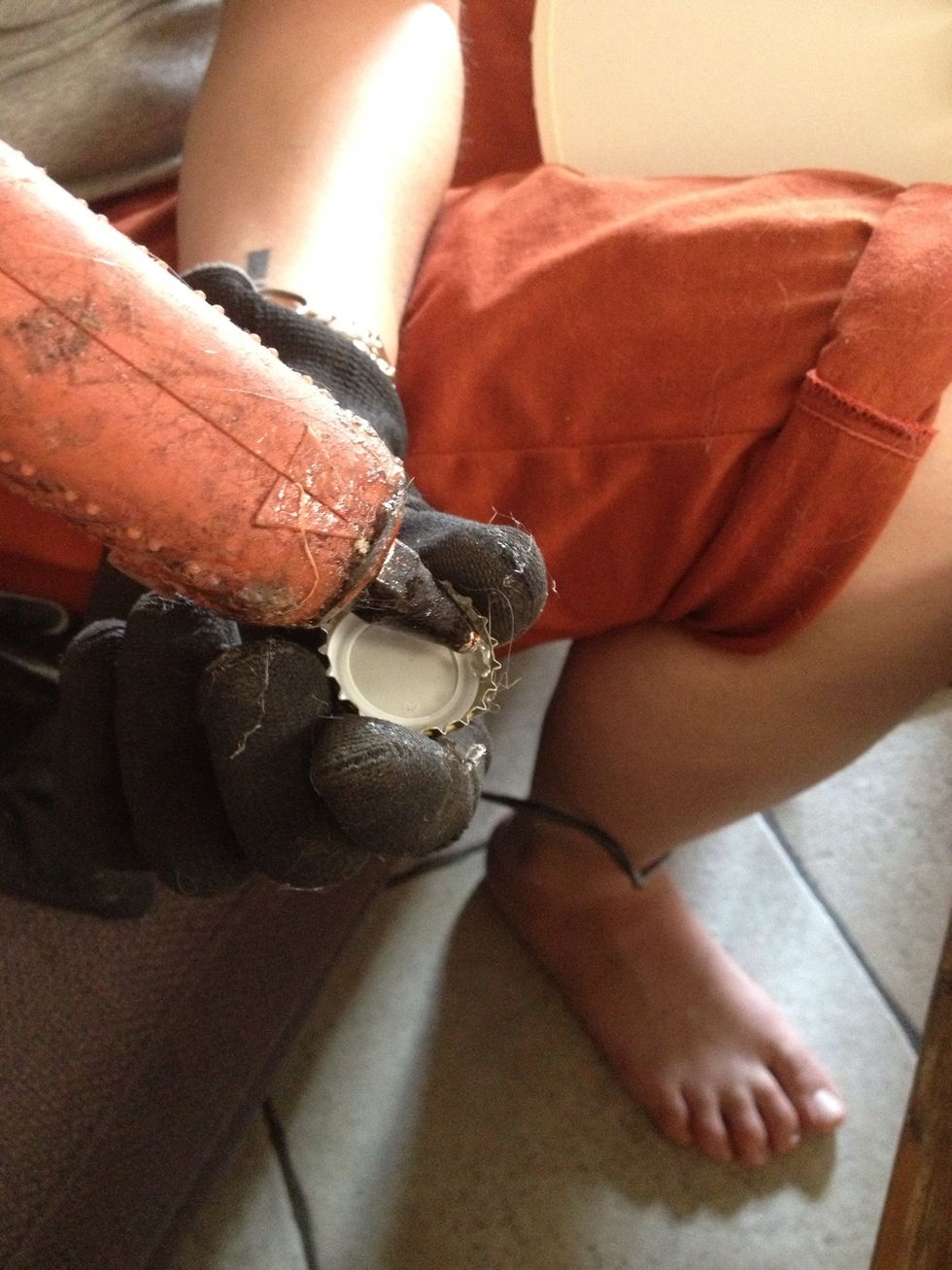 Apply hot glue on the inside lip of the cap.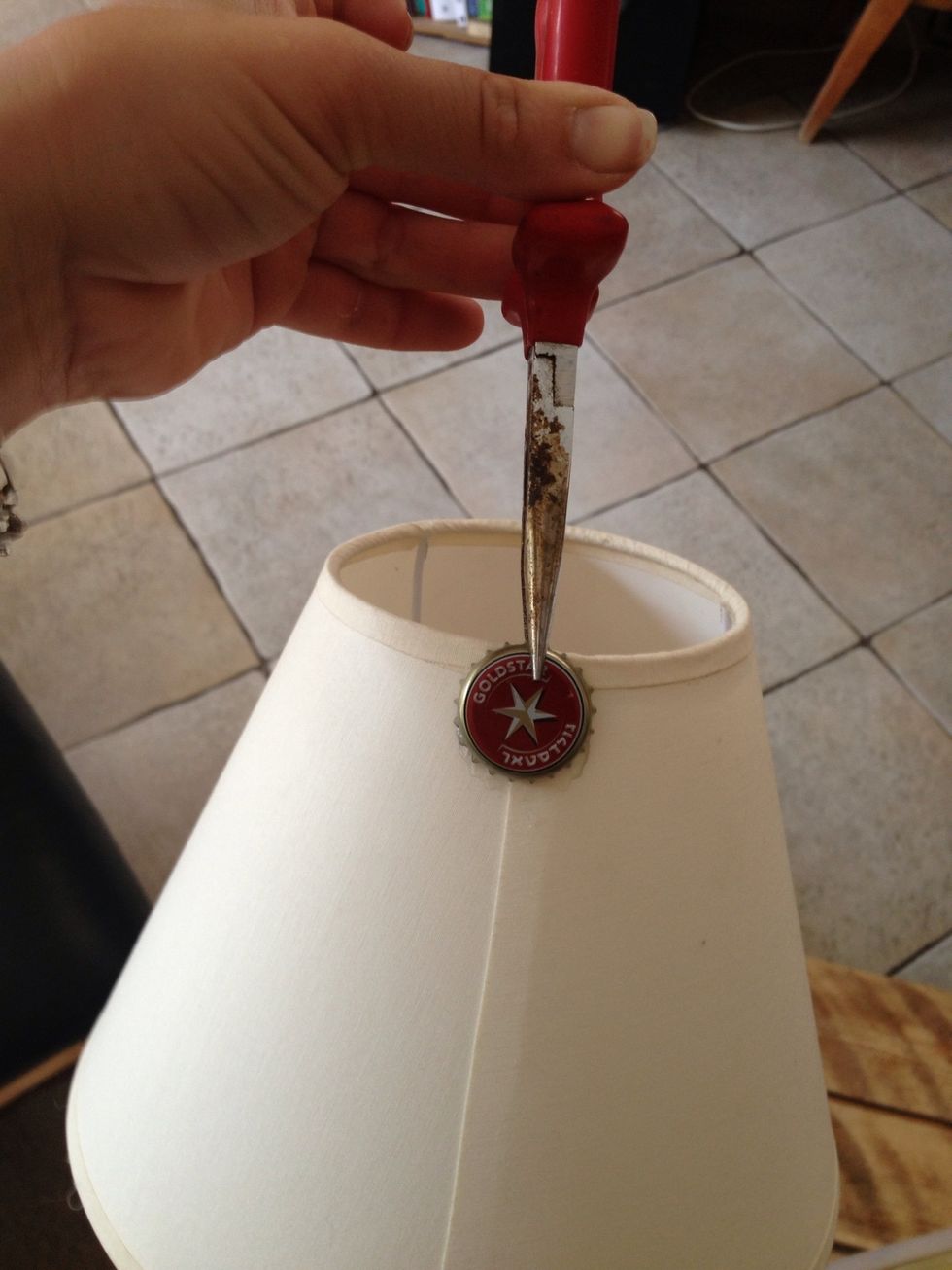 Glue the first cap onto the lampshade. Use pliers or gloves. Be careful, the caps get heated from the glue.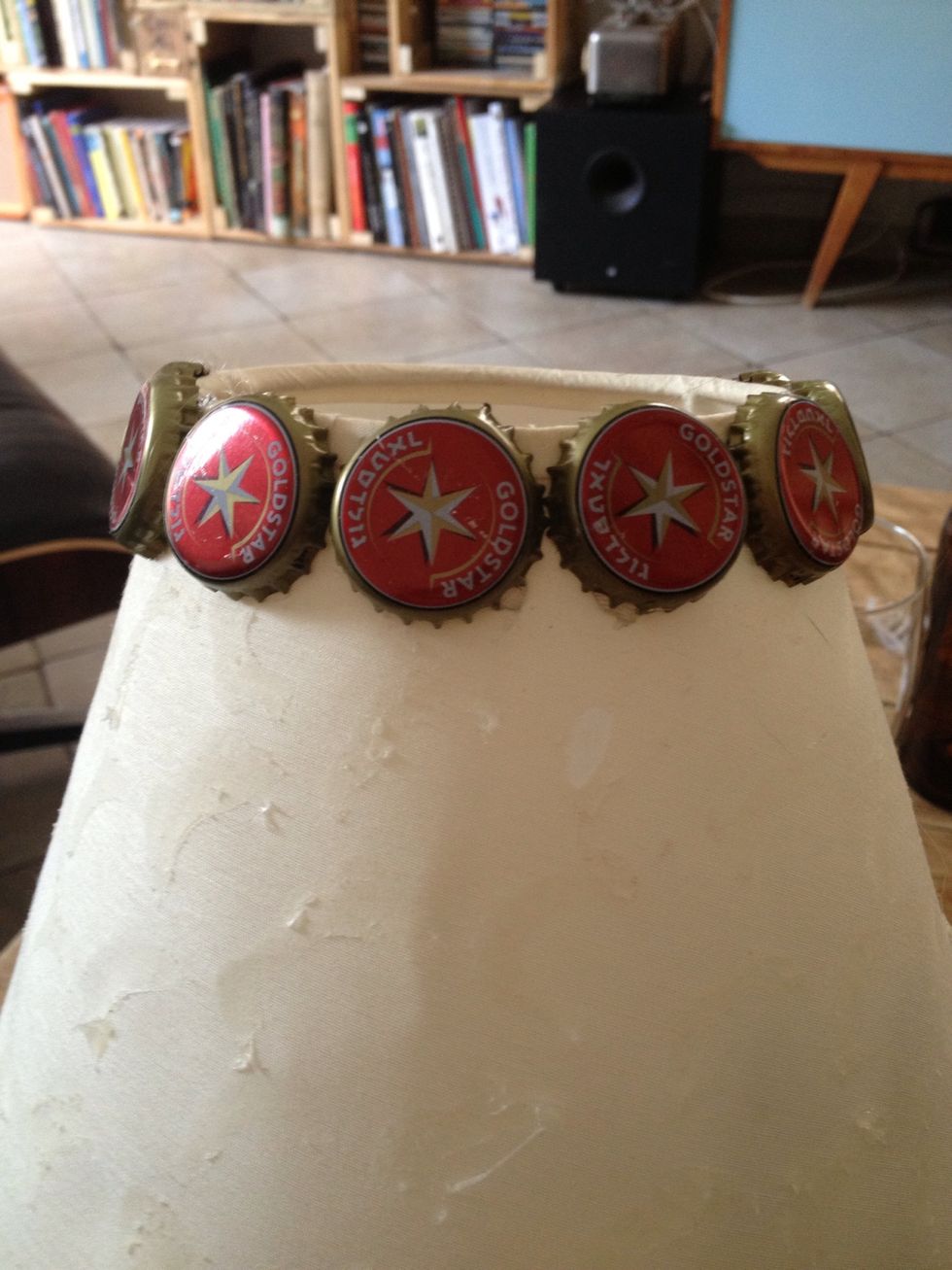 Glue the next cap beside the first one and continue pasting in a circle.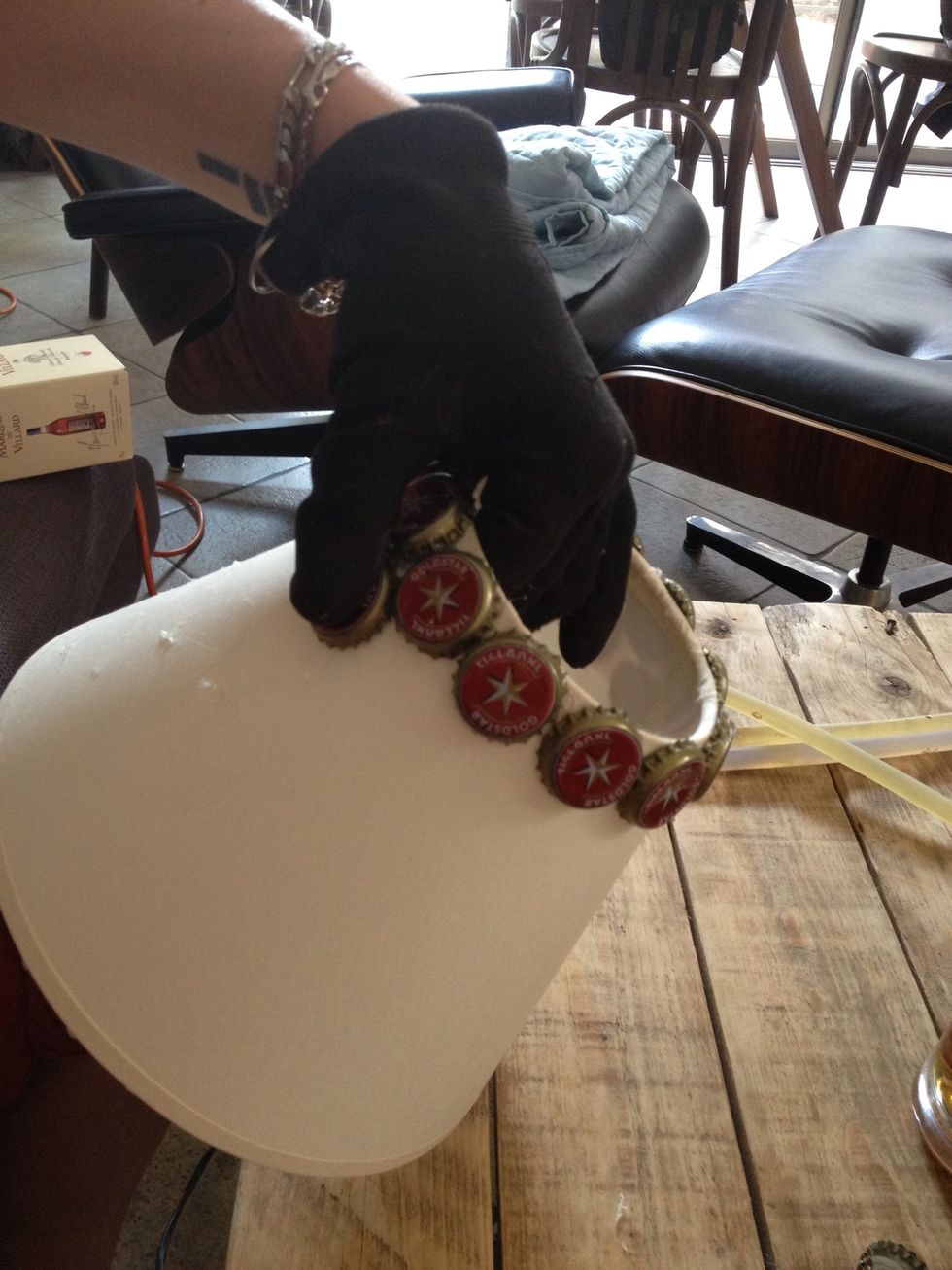 The next circle starts between the first two caps so it creates a pyramid.
You can combine different caps.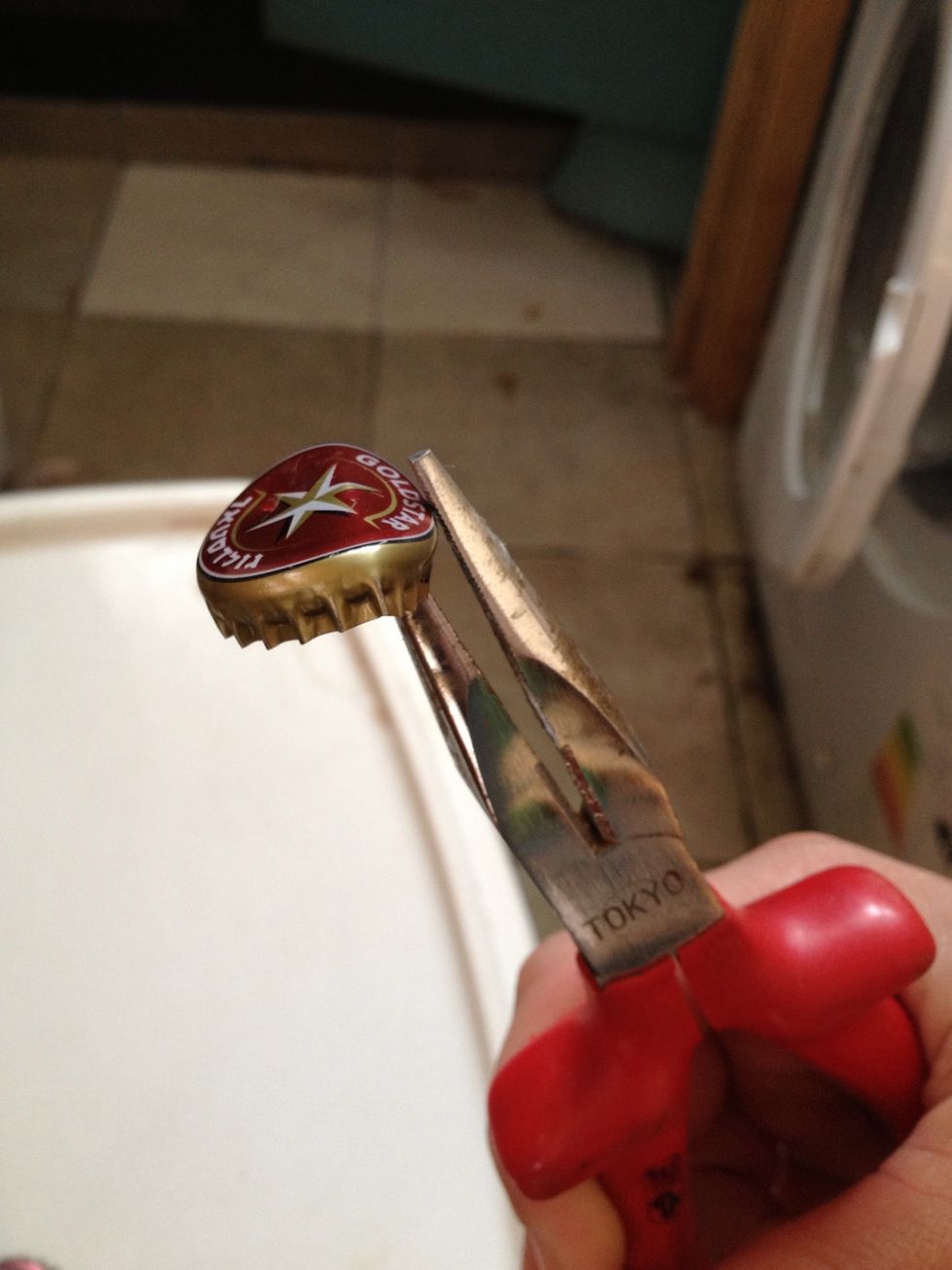 Bend the final caps so that they'll wrap the bottom of the shade.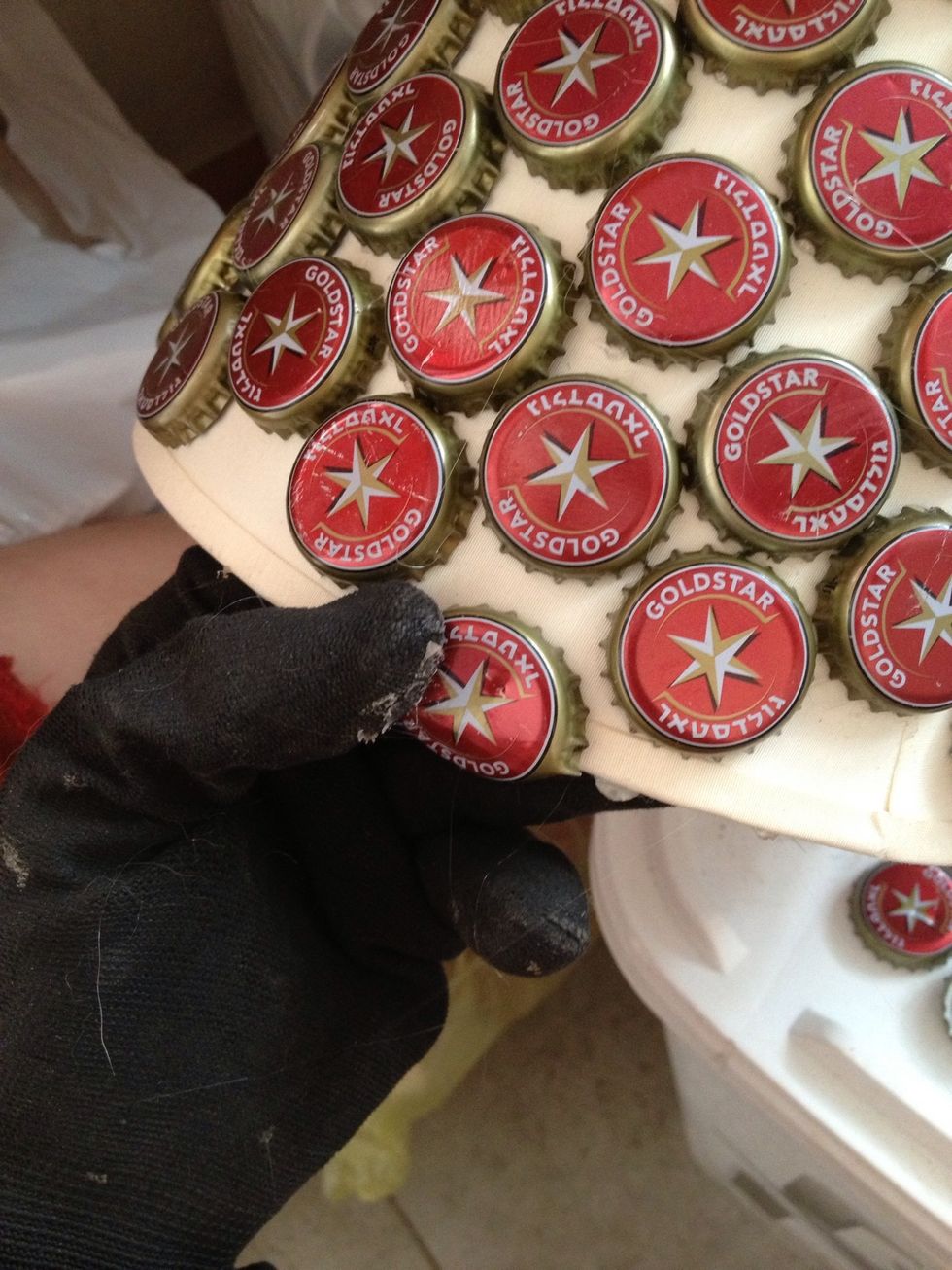 Attach the bottom caps.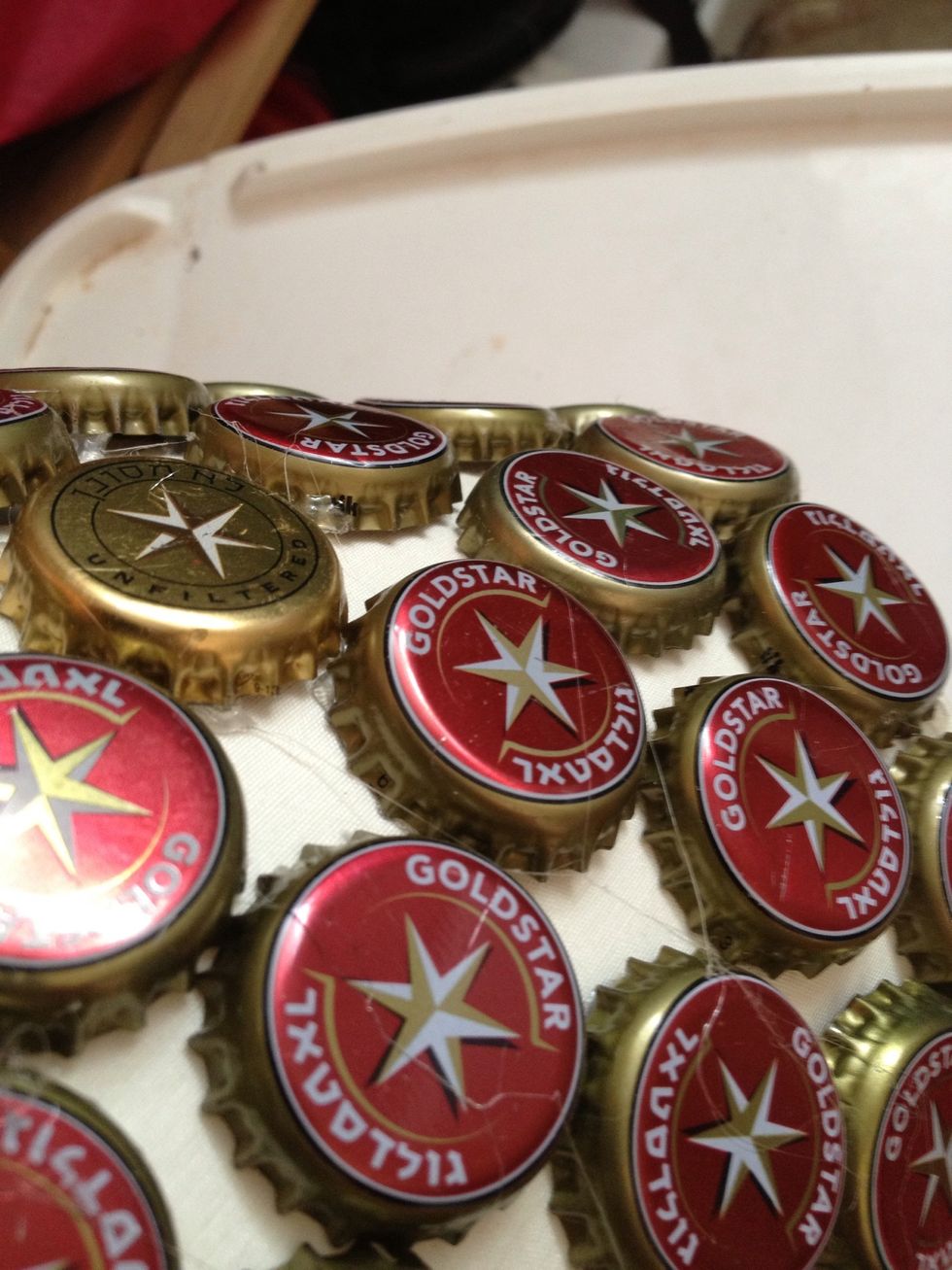 Clean the glue leftovers.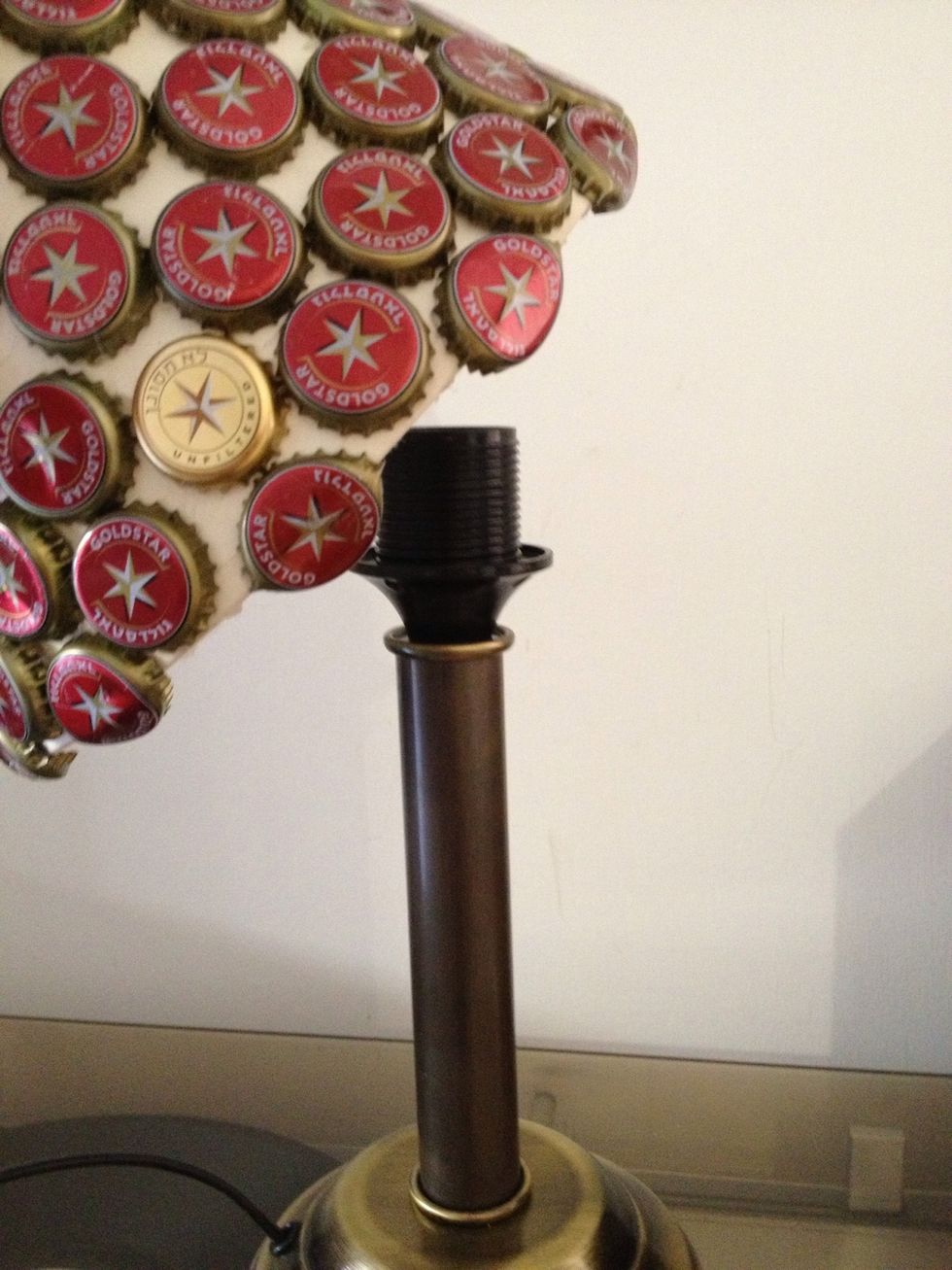 Attach the shade.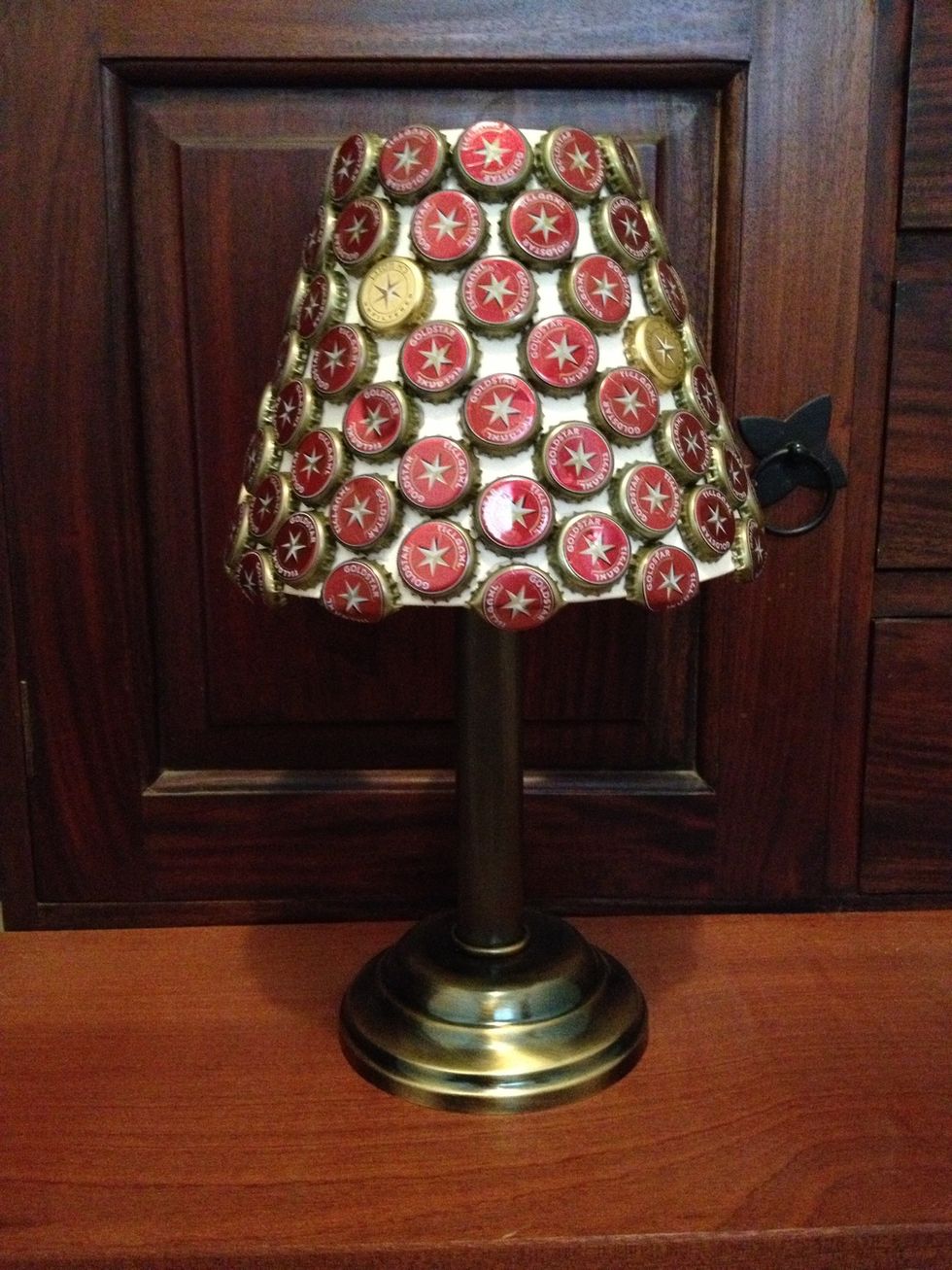 Done!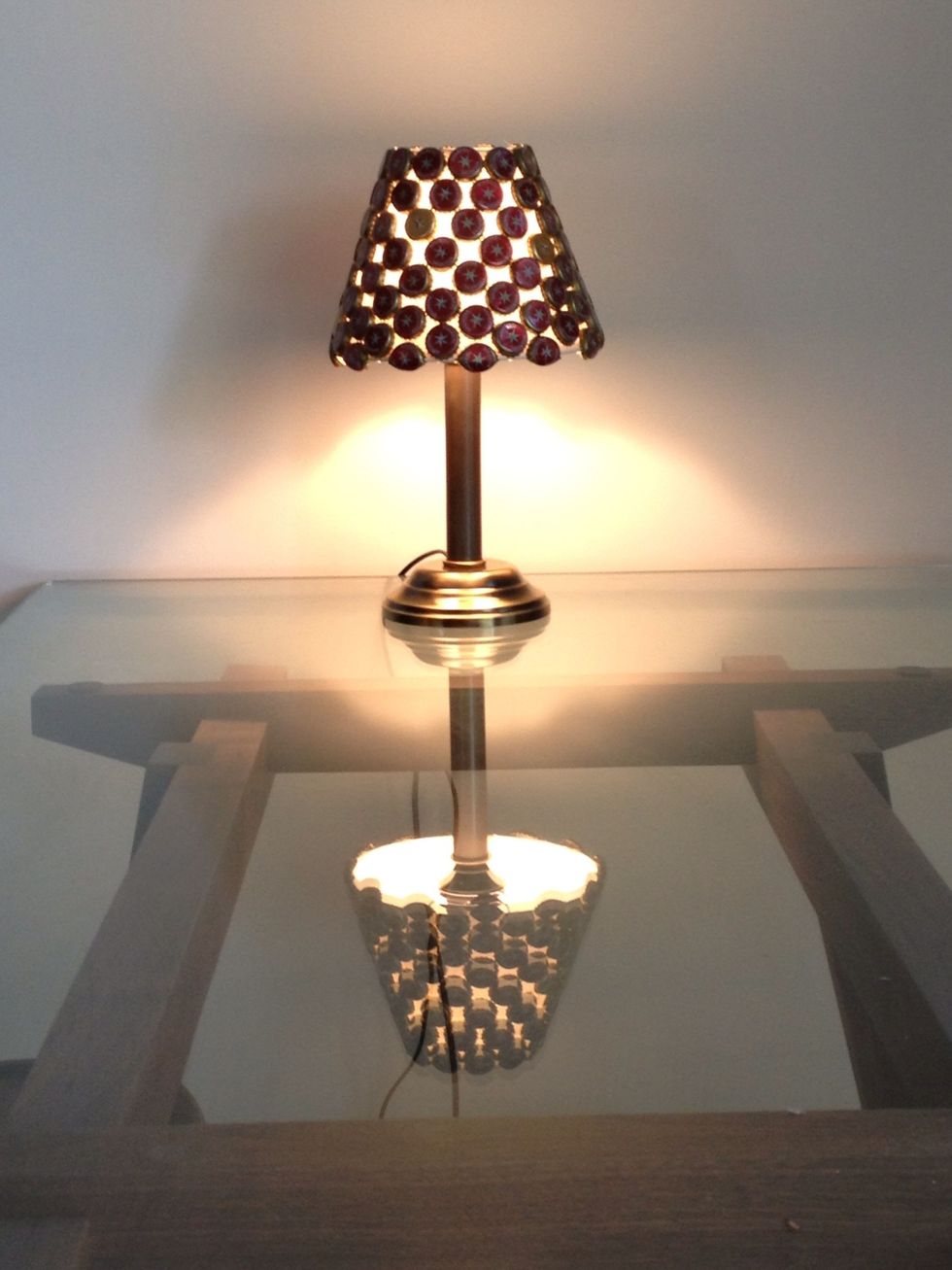 Turn on the light. ☀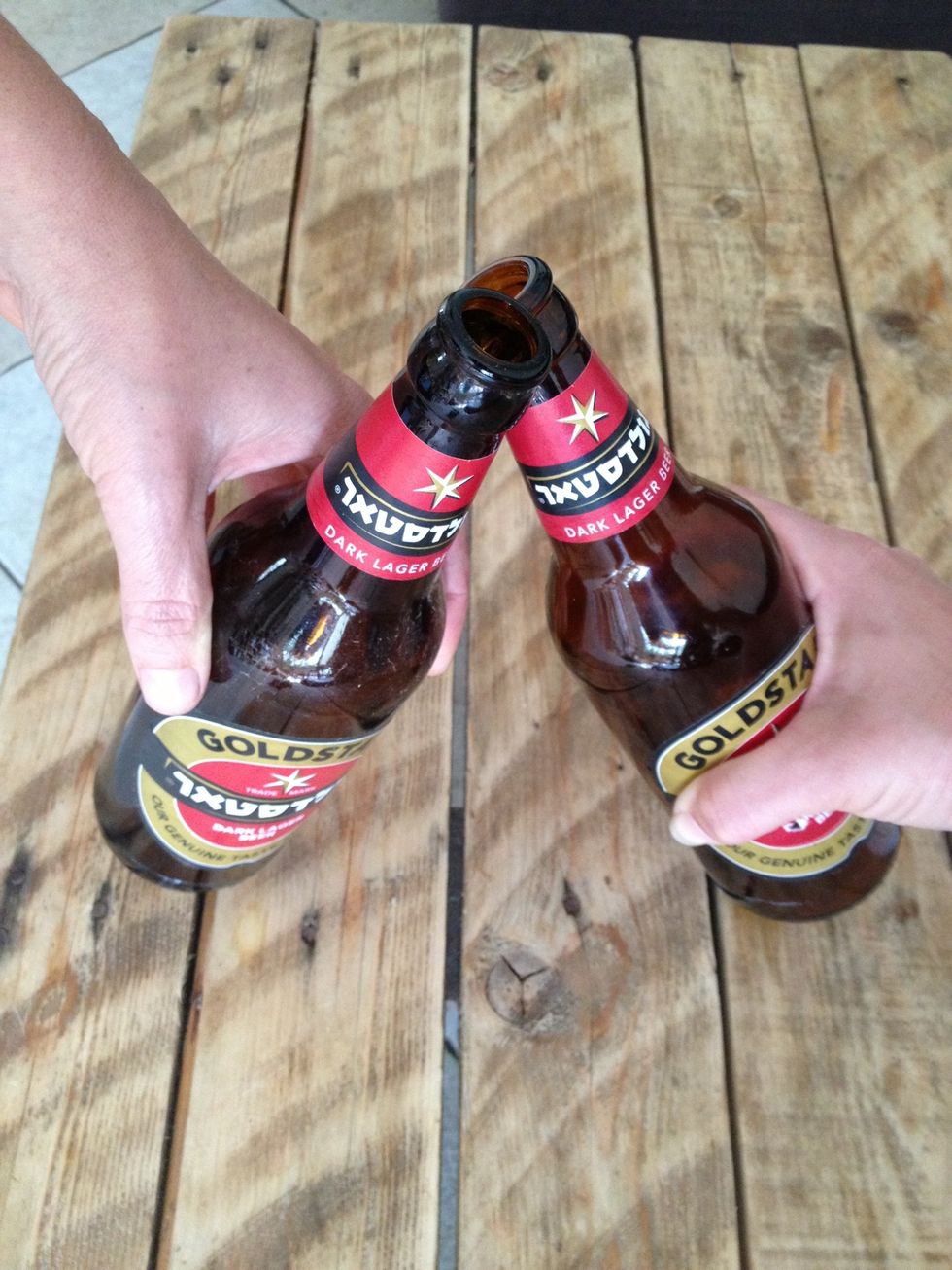 Continue drinking beer!!! Cheers 🍻
Beer caps
Glue gun
Lampshade
Gloves
Needle-nose pliers