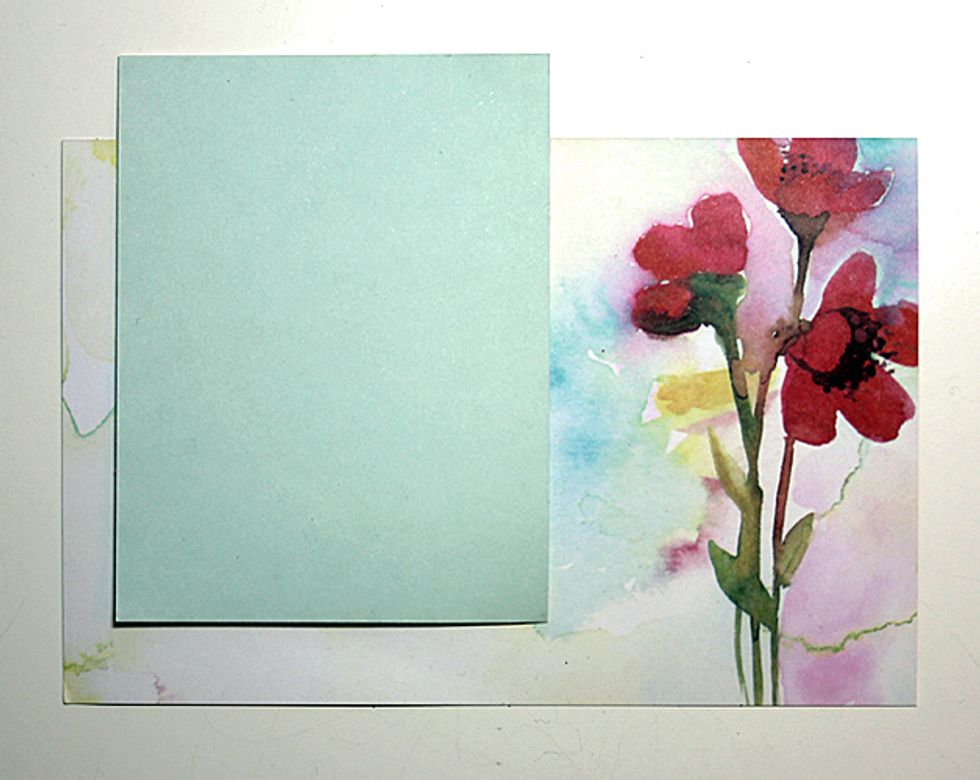 Create a 4/14 x 6 1/4 card base by cutting a piece of cardstock to 6 1/4" x 8 1/2", score in the center, fold. Add a 4x6 card to the center of the base, add a 3x4 card to the left side.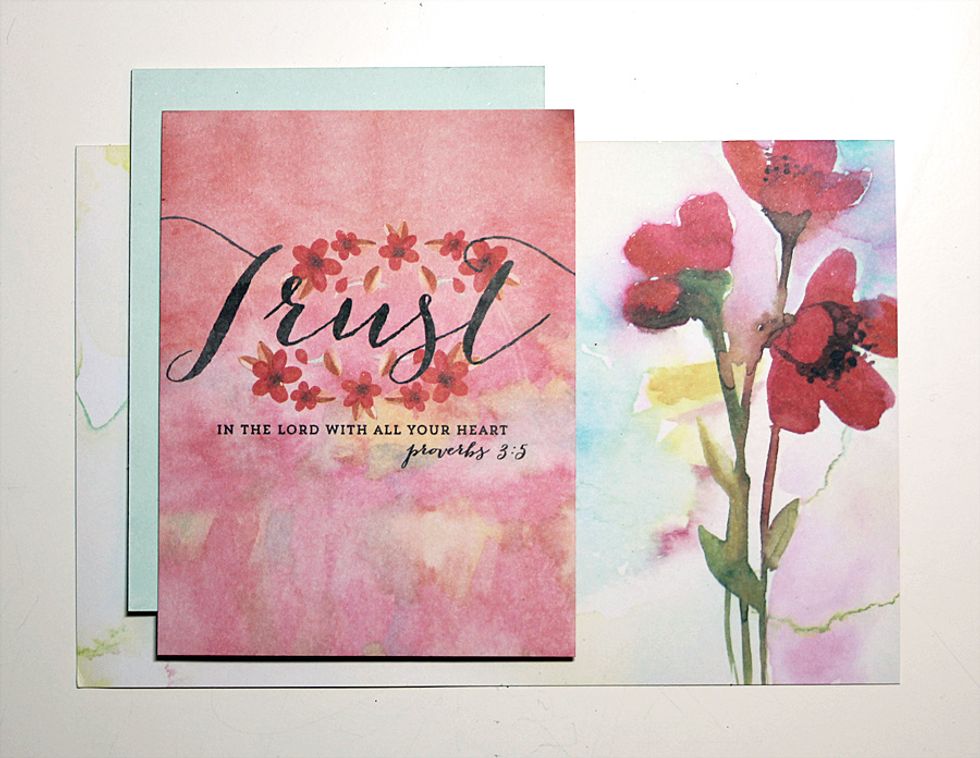 Add another 3x4 card (as shown) to the lower, right side of the 3x4 notecard on the base.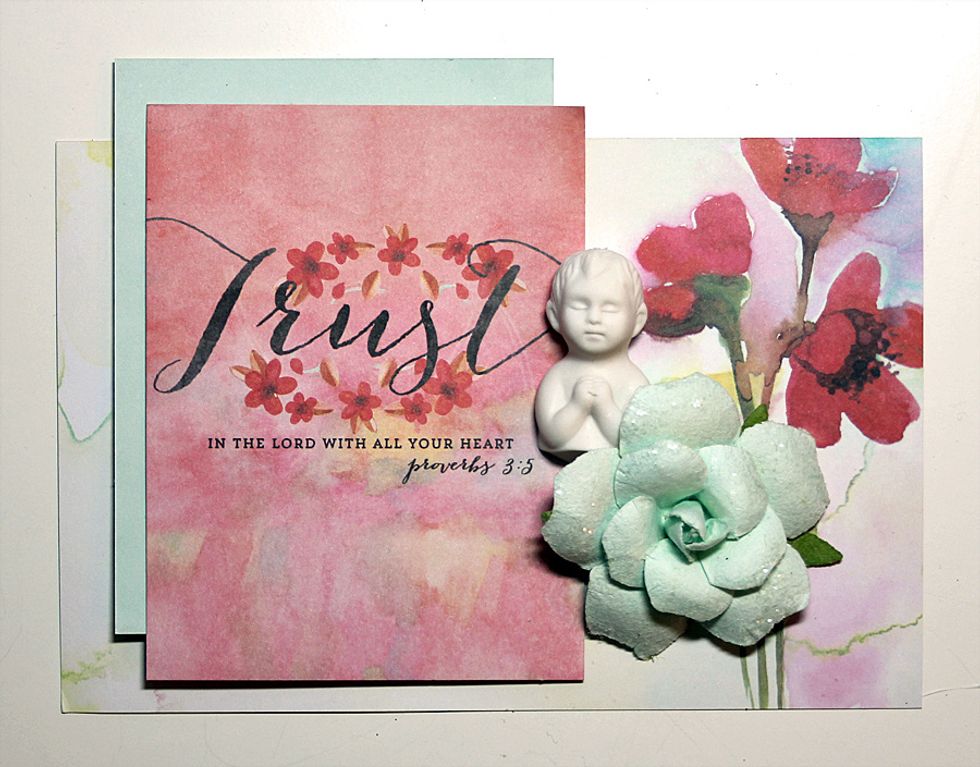 Add the archival cast piece to the right of the sentiment and begin to add flowers.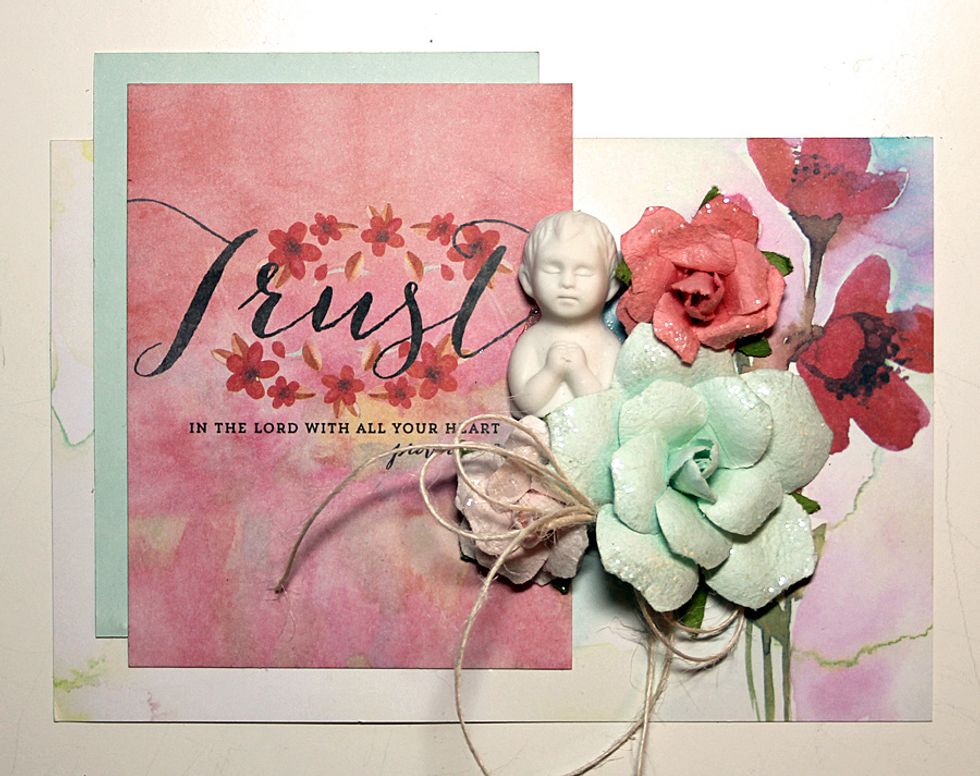 Add more flowers as desired and finish the design by adding a twine bow between the flowers.
1.0 980634, Creating in Faith Journaling 4x6 Notecards
1.0 941864 -Archival Cast Figure Heads 2
1.0 980627, Creating in Faith Journaling 3x4 Notecards
1.0 586317 – Flowers (Pink)
1.0 586423 – Flowers (Green)
1.0 990879 - ½" Artisan Adhesive Tape
1.0 16" - Ivory Twine