I like to spray dye my own paper flowers to match my project by laying on cardboard and spraying with Art Anthology sprays. For these I used AA spray in the color peacock. Let them dry naturally.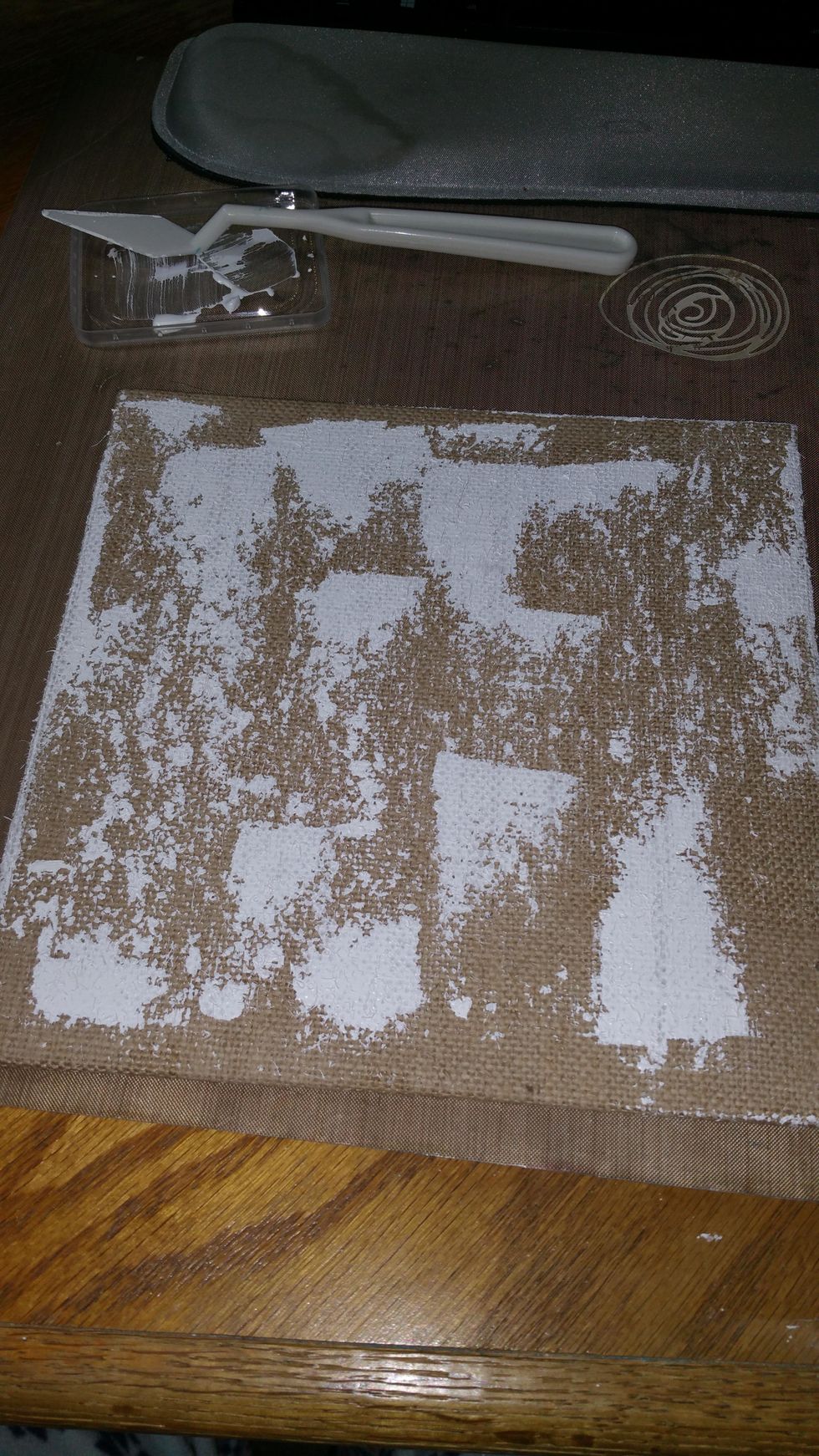 Use a brush or palette blade to randomly add heavy white gesso to your panel. Make sure to leave much of the burlap exposed. I also adhered a piece of vintage lace that you can see in next step.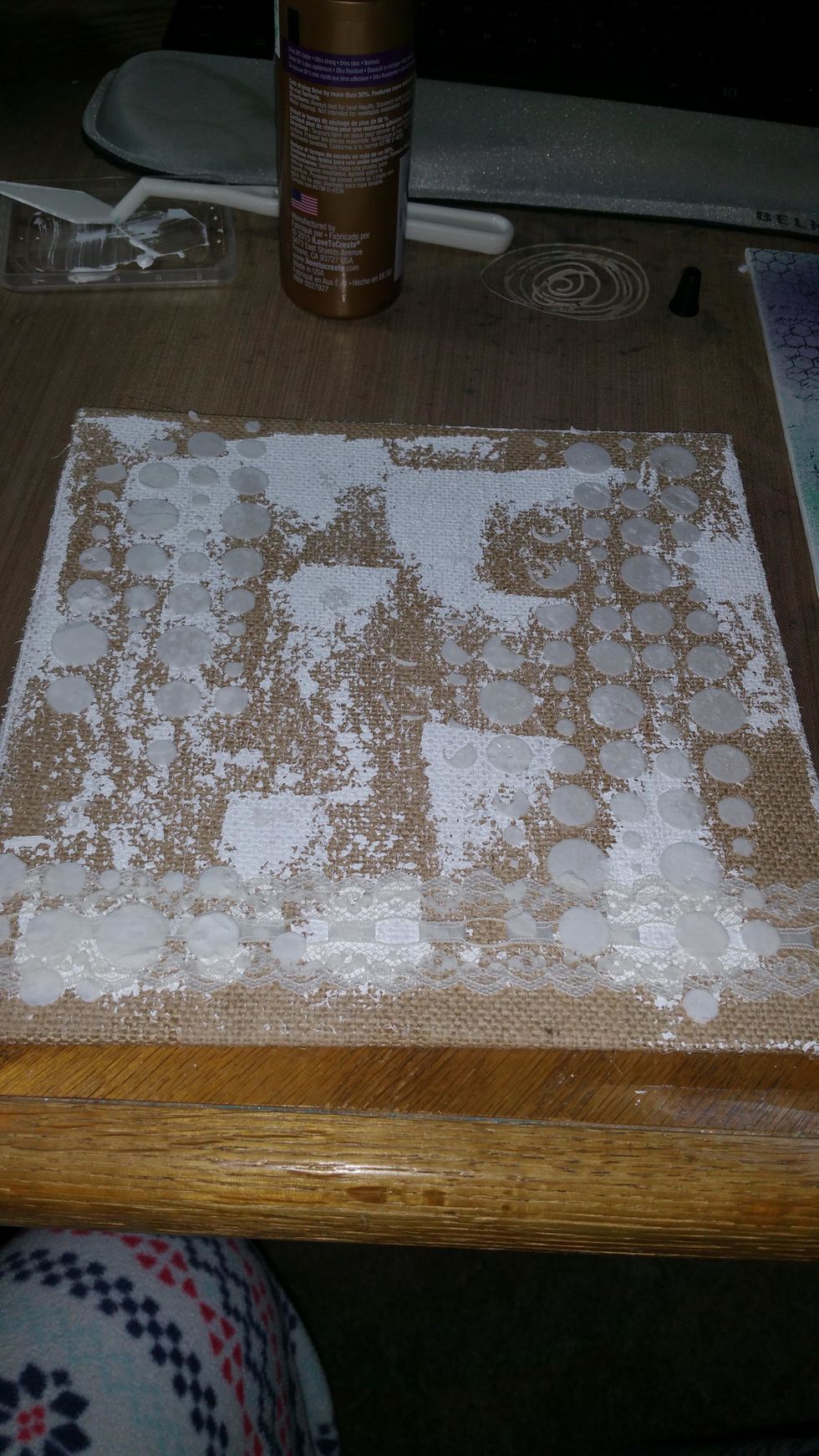 Next using the Bubbles stencil (or any of your choosing ) and a palette knife add texture paste through it in areas around. I rotated my panel and put all around outer area.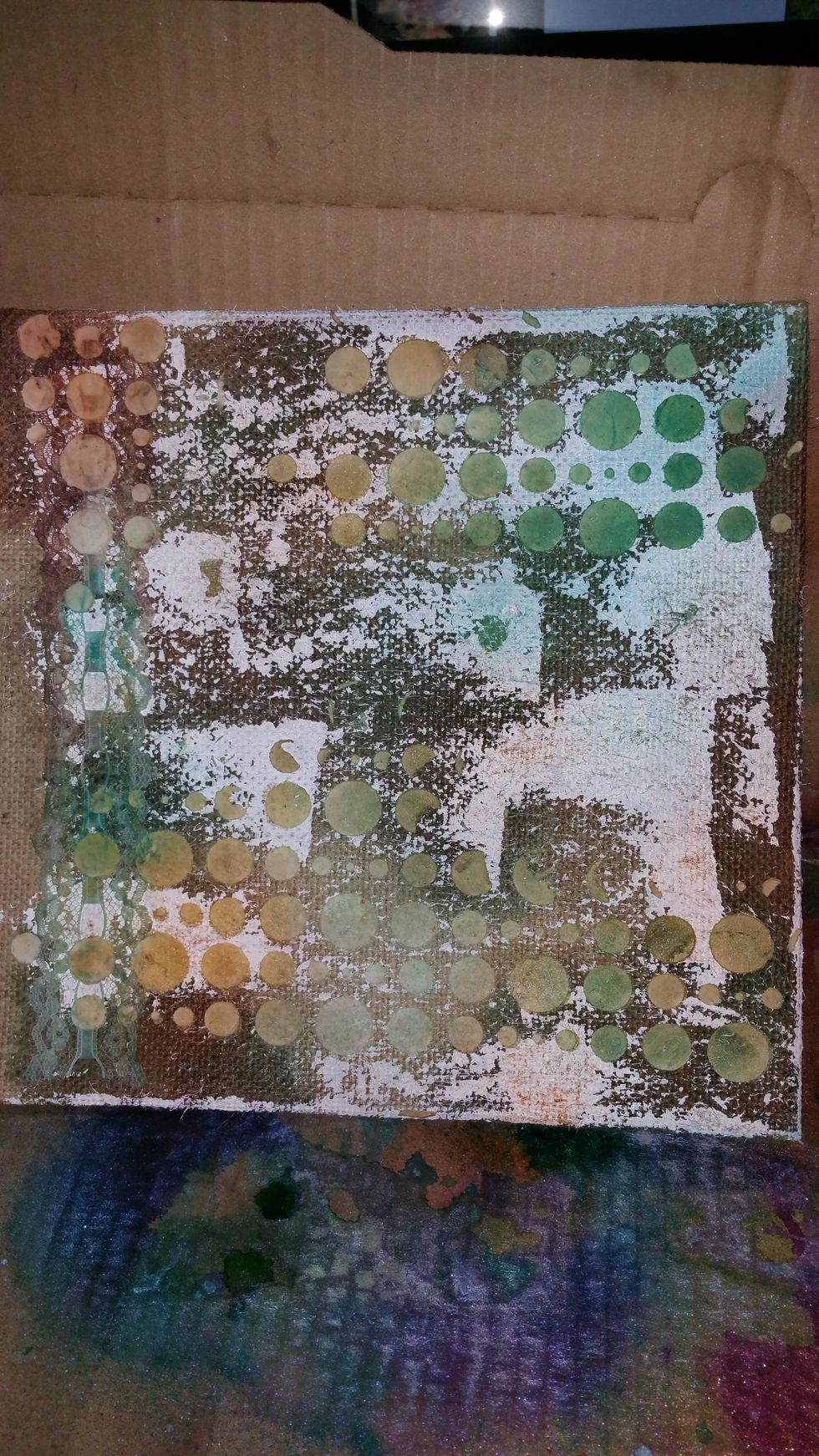 Add Art Anthology sprays in French Toast, Timeless, Peacock, Waimea bay, and Grass. Once you have a color result you like allow to dry naturally.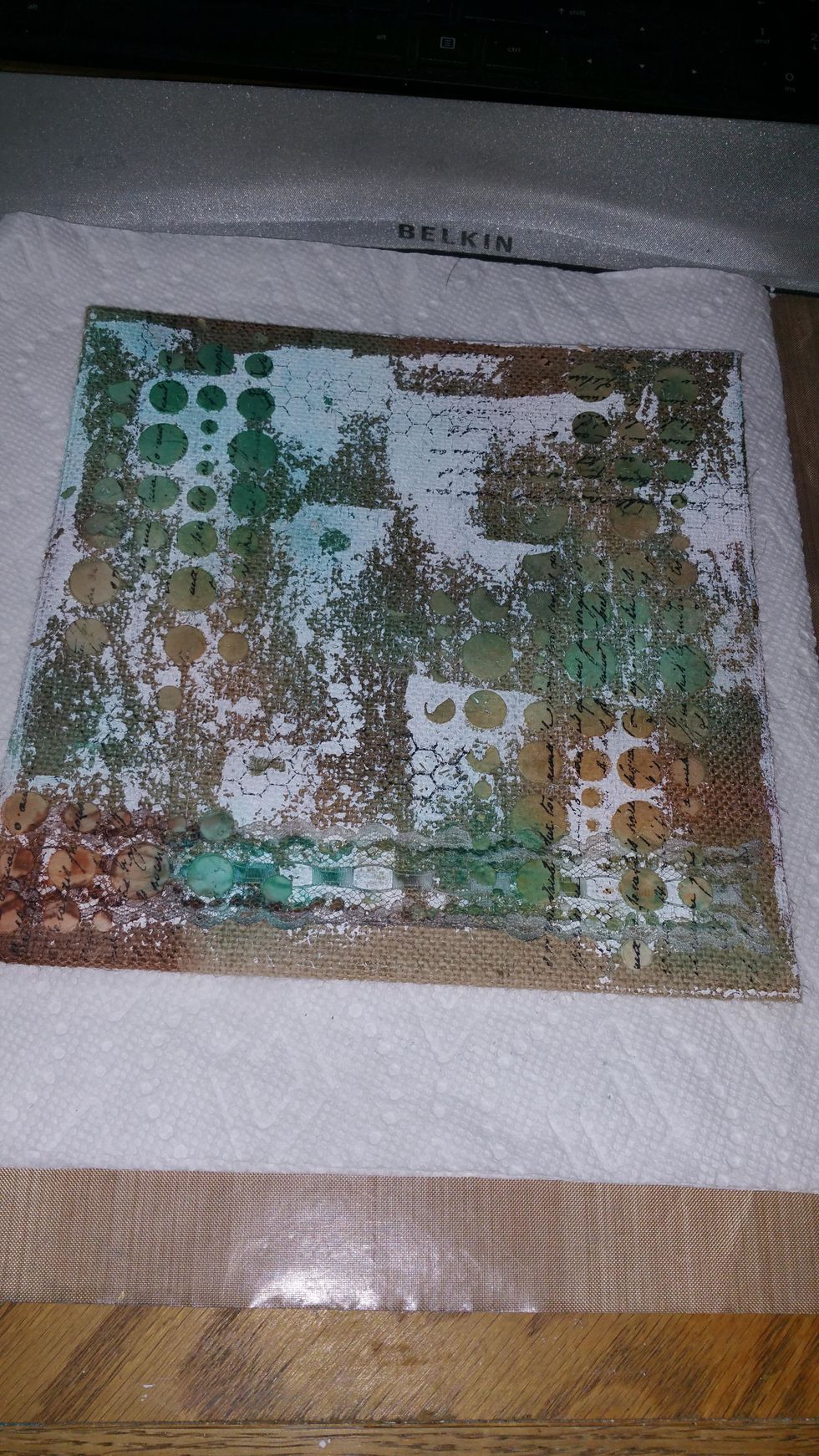 Once completely dry I used a script stamp to random areas using black Archival Ink.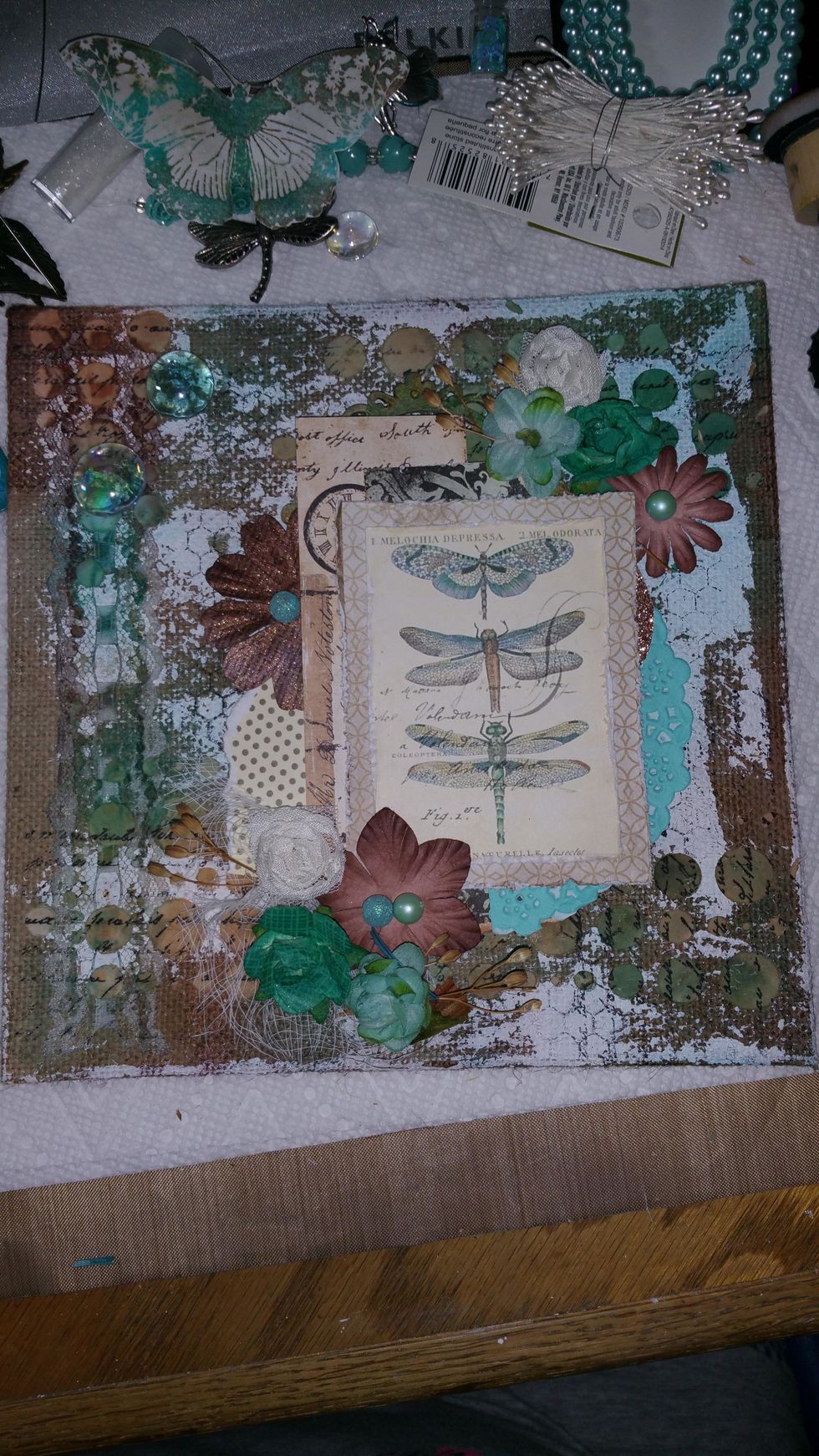 Add the paper layers, and photo of choice with adhesive foams at various levels. Now embellish with your florals,beads and glitters!
To add a shimmer effect I sprayed lightly over picture and panel with a mix of Art Anthology Minx in immaculate and golddust.
8X8 burlap panel (or you can do any size you wish)
White gesso
Art Anthology spray Timeless
Art Anthology spray Grass
Art Anthology spray Peacock
Art Anthology spray Waimea Bay
Art Anthology Spray Ice
Art Anthology spray French Toast
Art Anthology Minx Immaculate
Art Anthology Minx Golddust
Art Anthology stencil Bubbles
Florals,lace,embellies of your own choosing
Stamps
Texture paste
Palette knife
paper scraps
black archival ink pad
Art Anthology
Art Anthology is a manufacturer of dimensional mediums.\n\nCome chat with us in our Facebook Group: Art Anthology Adventures in Art