Create a Beacon in Minecraft and Change Its Color
1066
Here is a picture of the supplies you may need. The first 5 are mandatory, the color of the glass block is optional.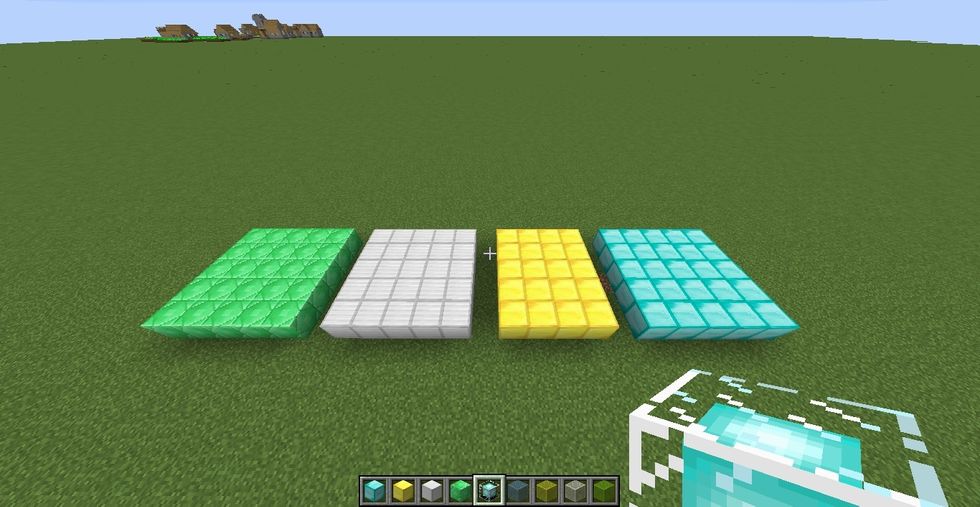 Create a 5x5 platform of either emerald, iron, gold, or diamond blocks.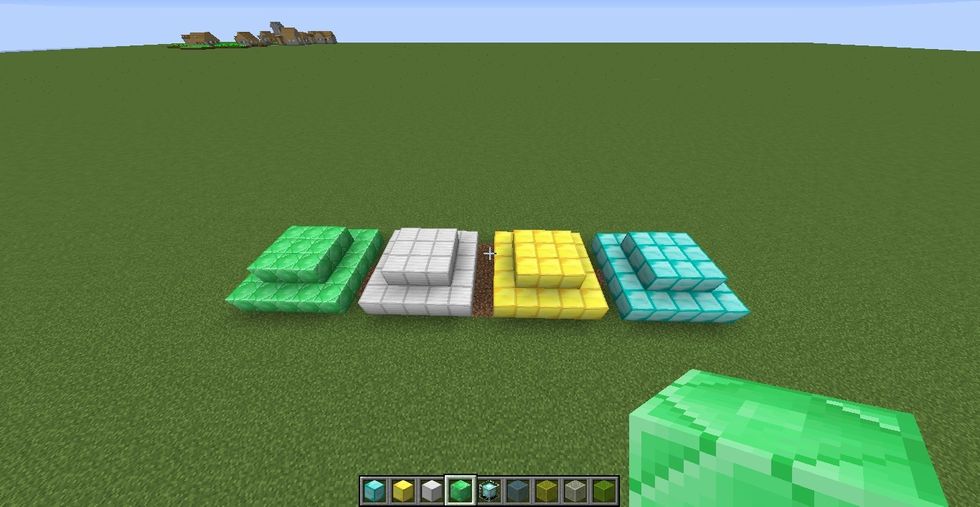 Add a 3x3 platform on the center of the 5x5 with the same block that you constructed the 5x5 with.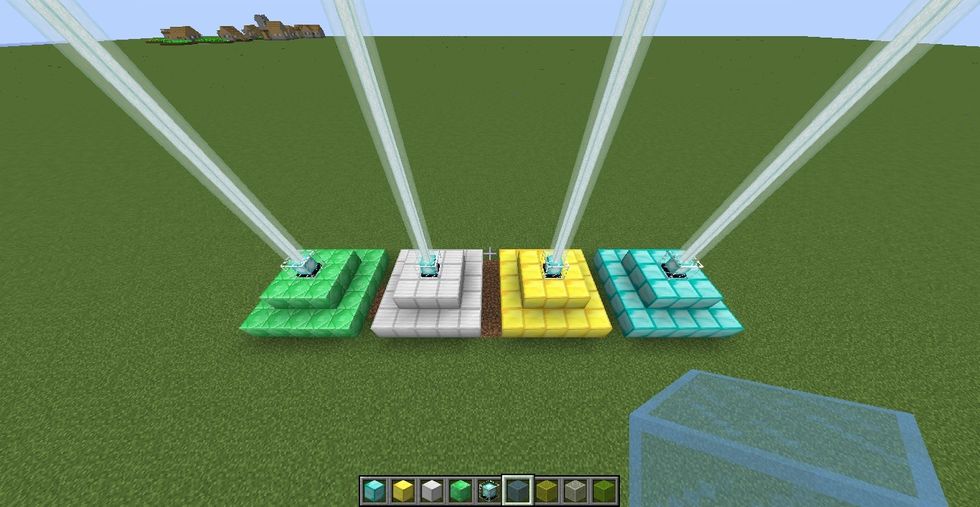 Place beacons on top of the center of the 3x3 area. The beam should activate.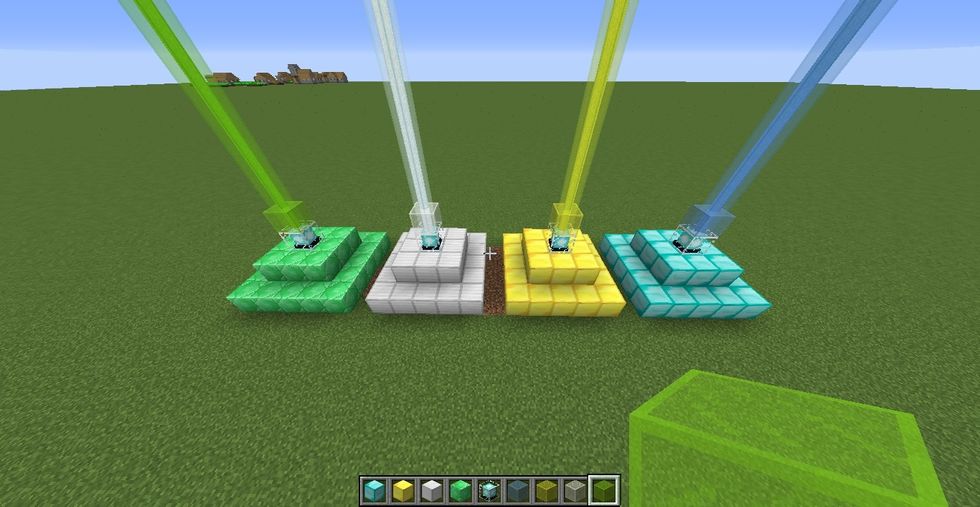 Place the stained glass block on top of the beacon and watch as the beacon changes color, and admire your handiwork!
Diamond Blocks
Gold Blocks
Iron Blocks
Emerald Blocks
Beacons
Stained Glass Blocks