Create a Beach Canvas With Julie Nutting Stamps
30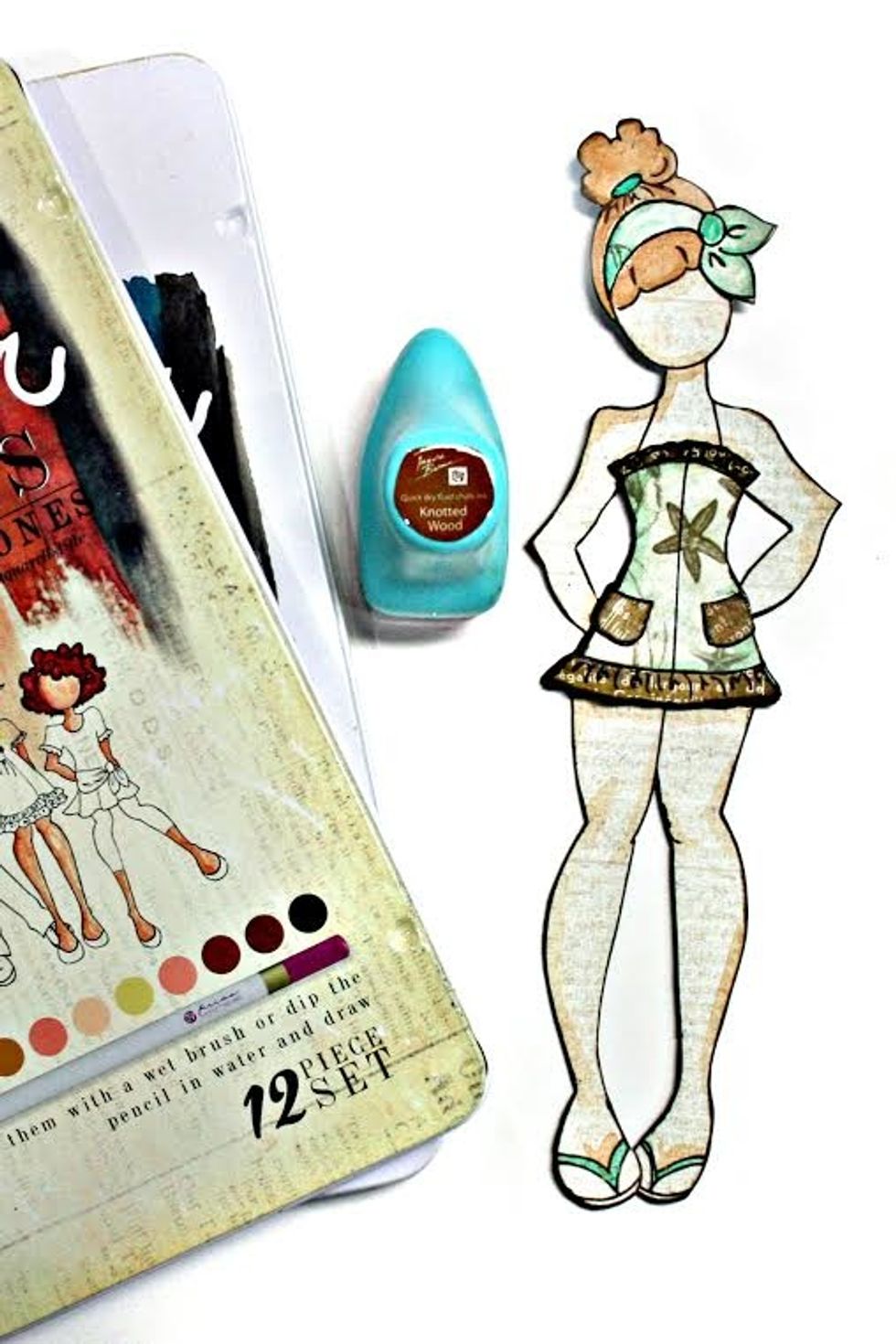 Step 2: Assemble Doll and Clothes, as shown. Take care to keep glue off of ruffles. After drying, bend ruffles for dimension. Add shading with watercolor pencils. Ink all edges.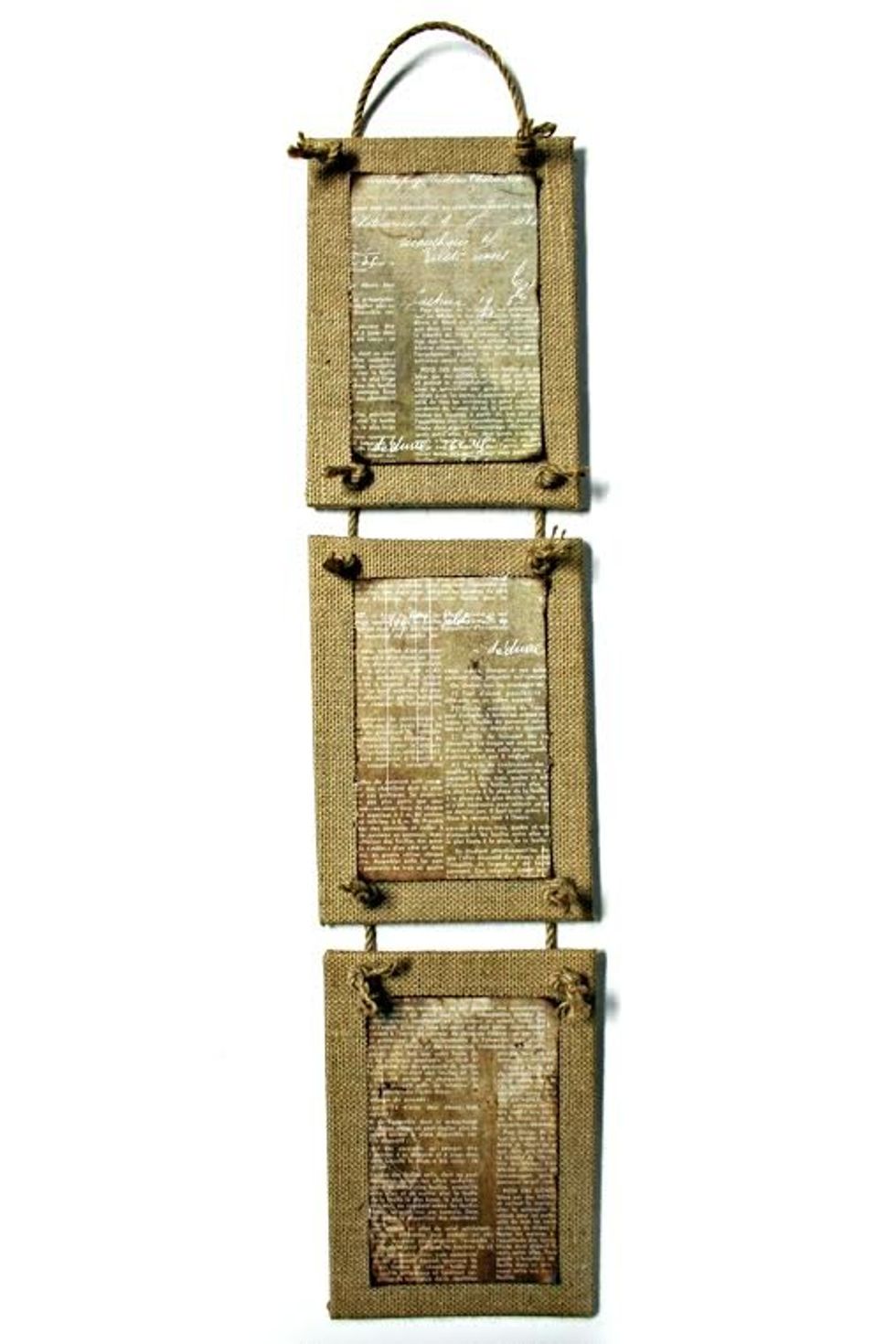 Step 3: Use a heavy-duty punch to punch holes in burlap canvases. Attach together with rope trim as shown. Cut three 3.5" x 5" rectangles from paper and adhere to the center of each canvas.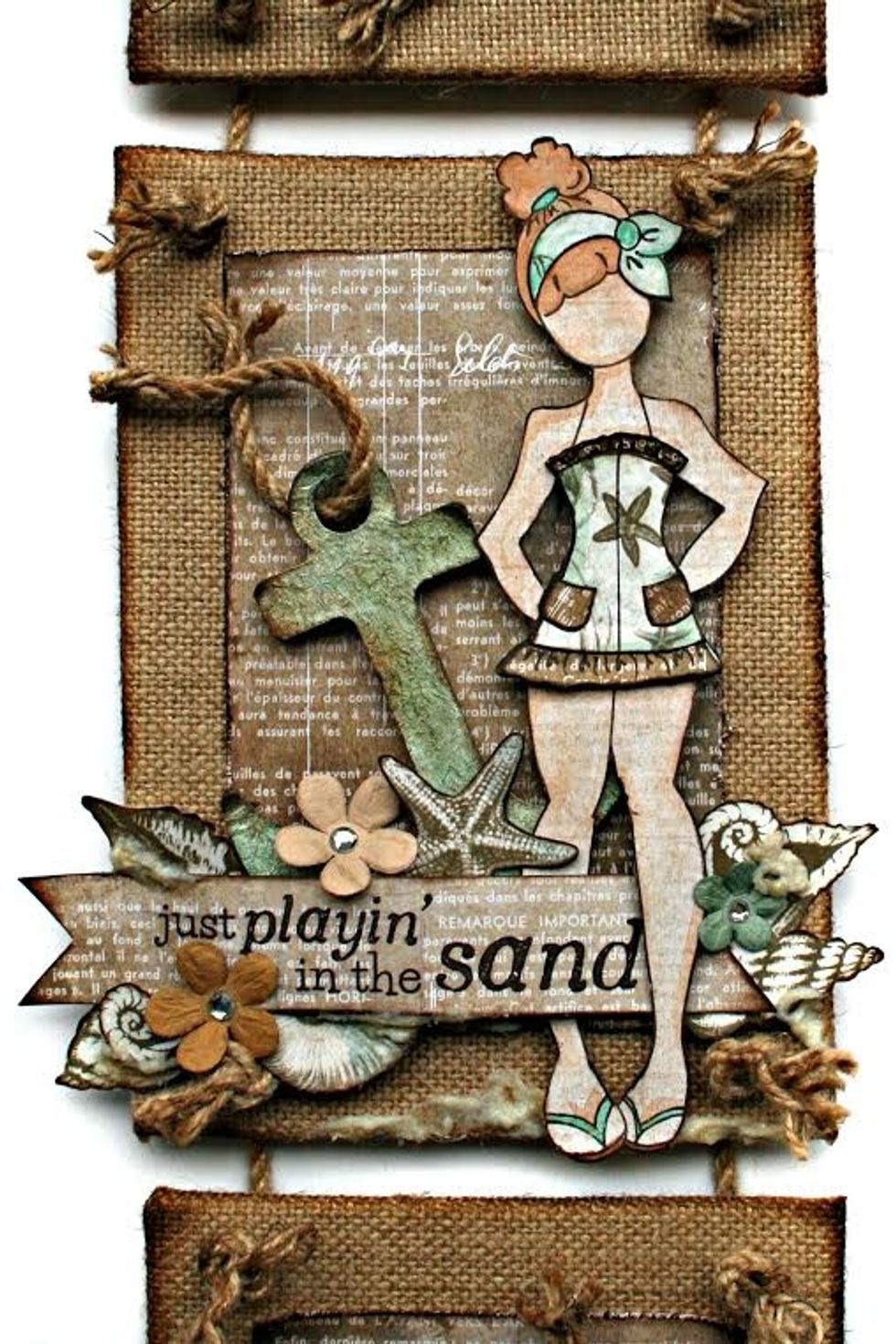 Step 5: Cut seashells from French Riviera paper. Ink Edges. Assemble as shown using foam tape for added dimension where needed. Add White Sand Texture Paste to finish the look.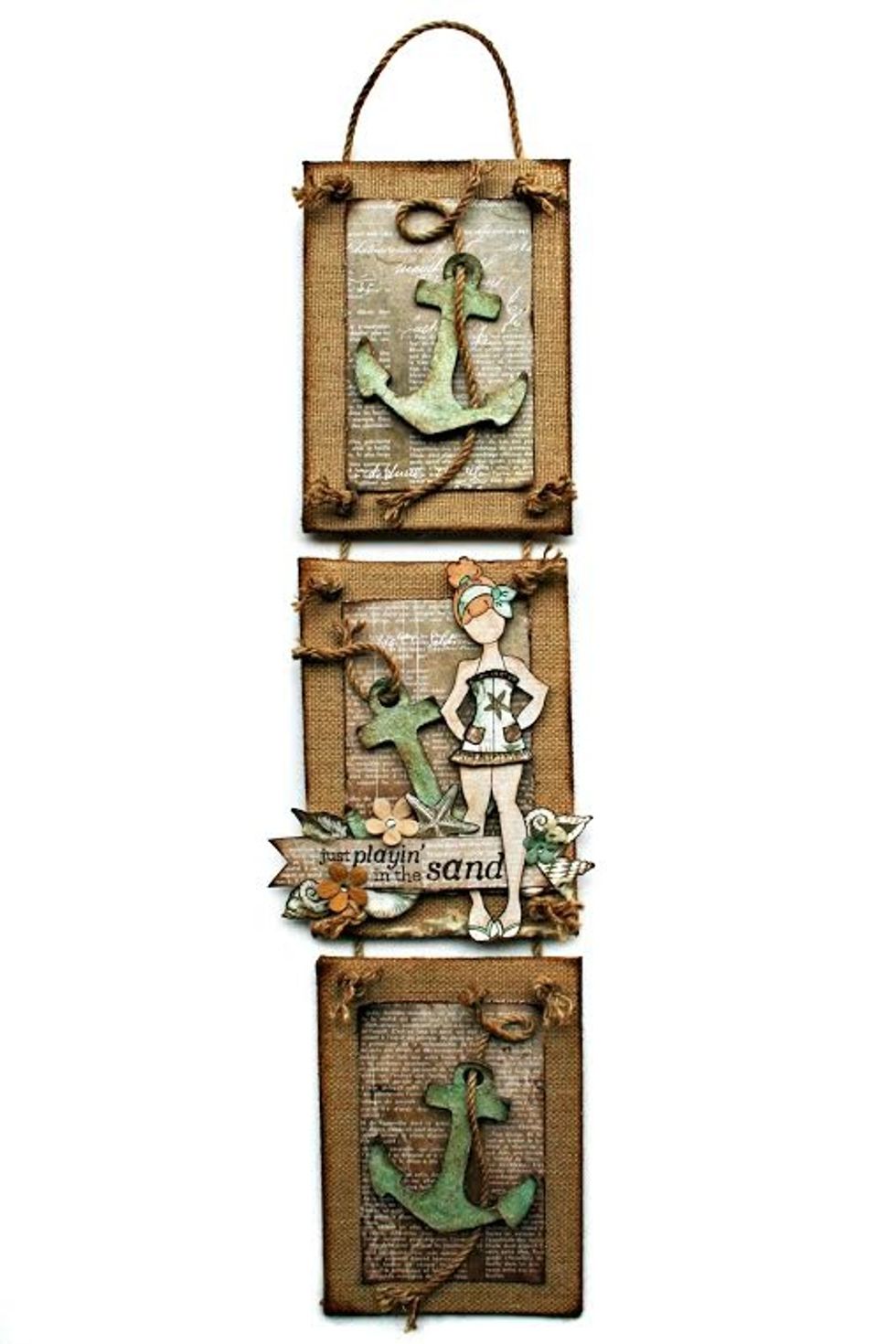 Julie Nutting Cling Stamps- 911416
French Riviera Coll -Au Bord de la Mer 990756
French Rivera Coll Respirer l'air de La Mer 990763
Julie Nutting- Buff A4 Paper Pad 910327
Julie Nutting -Watercolor Pencils 576745
Watercolor Pencils -Scenic Route 576691
Art Basics -Heavy Gesso White 961442
Seashore Flowers 574925
Color Bloom Spray - Soft Teal 573782
Color Bloom Mist- Tea Stain 573836
Art Extravagance- Texture Paste White Sand 961473
Chalk Edger -Knotted Wood 891251
Other: 3- 5x7" Burlap Canvases, Chipboard Anchors
Rope Trim
Prima Marketing
Prima Marketing, Inc. is an established leader in flower embellishments in the scrapbooking and crafting industries!