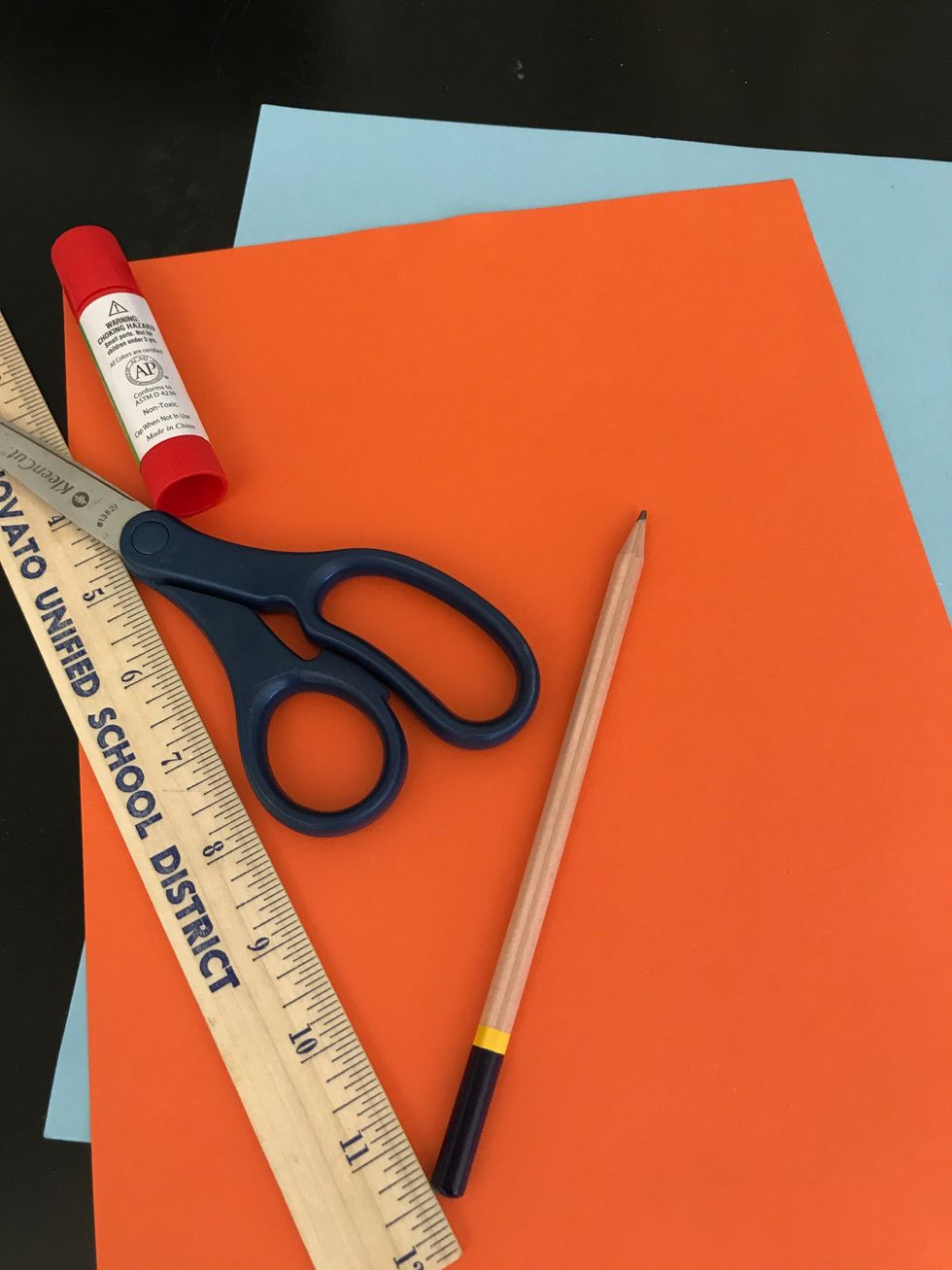 Gather your supplies, choosing two different colors of construction paper.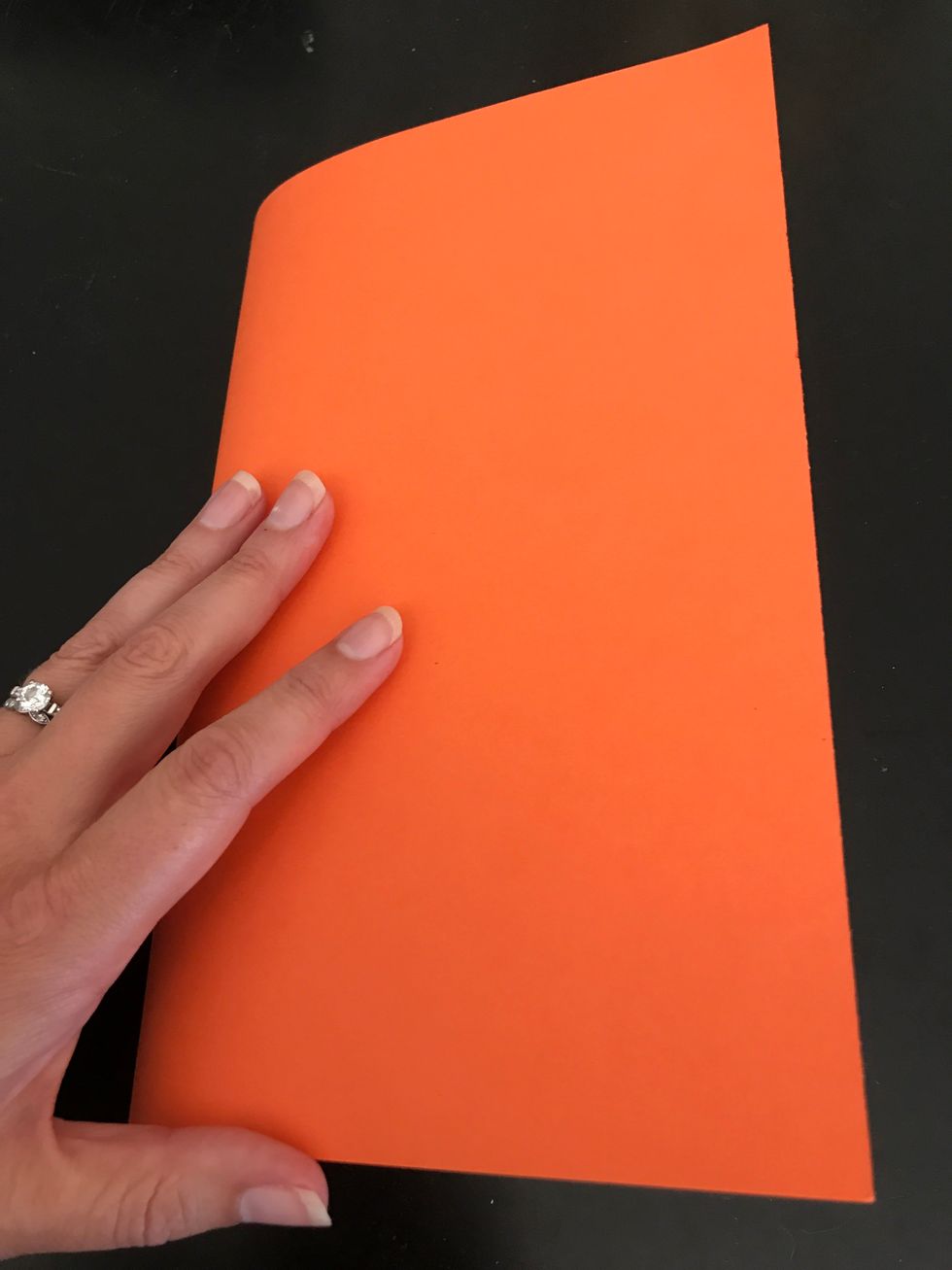 Fold your paper in half hamburger-style. Make sure the edges all line up.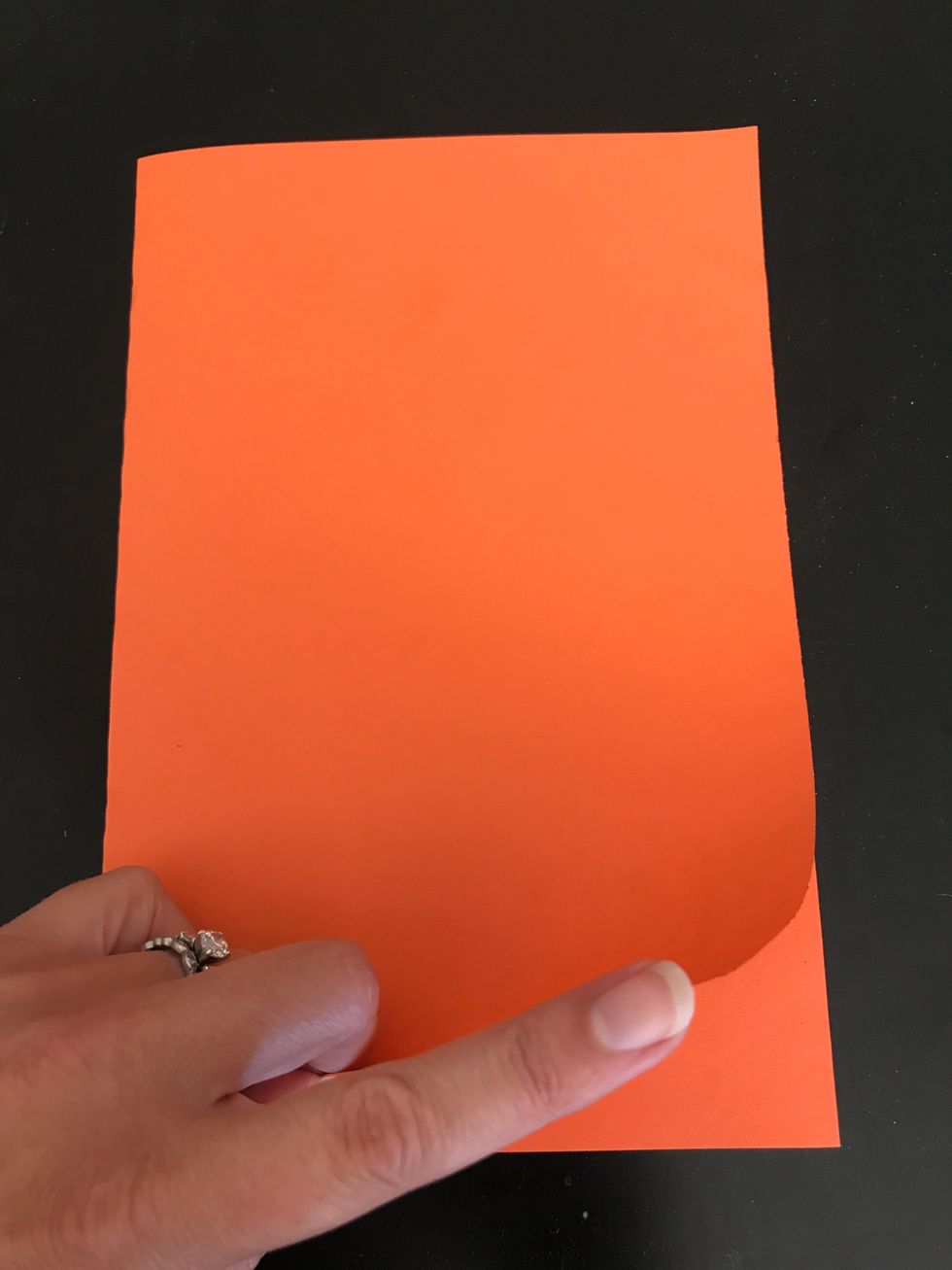 Locate the opening side of your paper. This is the side you will want to lay your ruler, NOT on the side with a crease.
Line your ruler up with the edge of your paper. Use the inside edge of the ruler to draw a straight line with your pencil.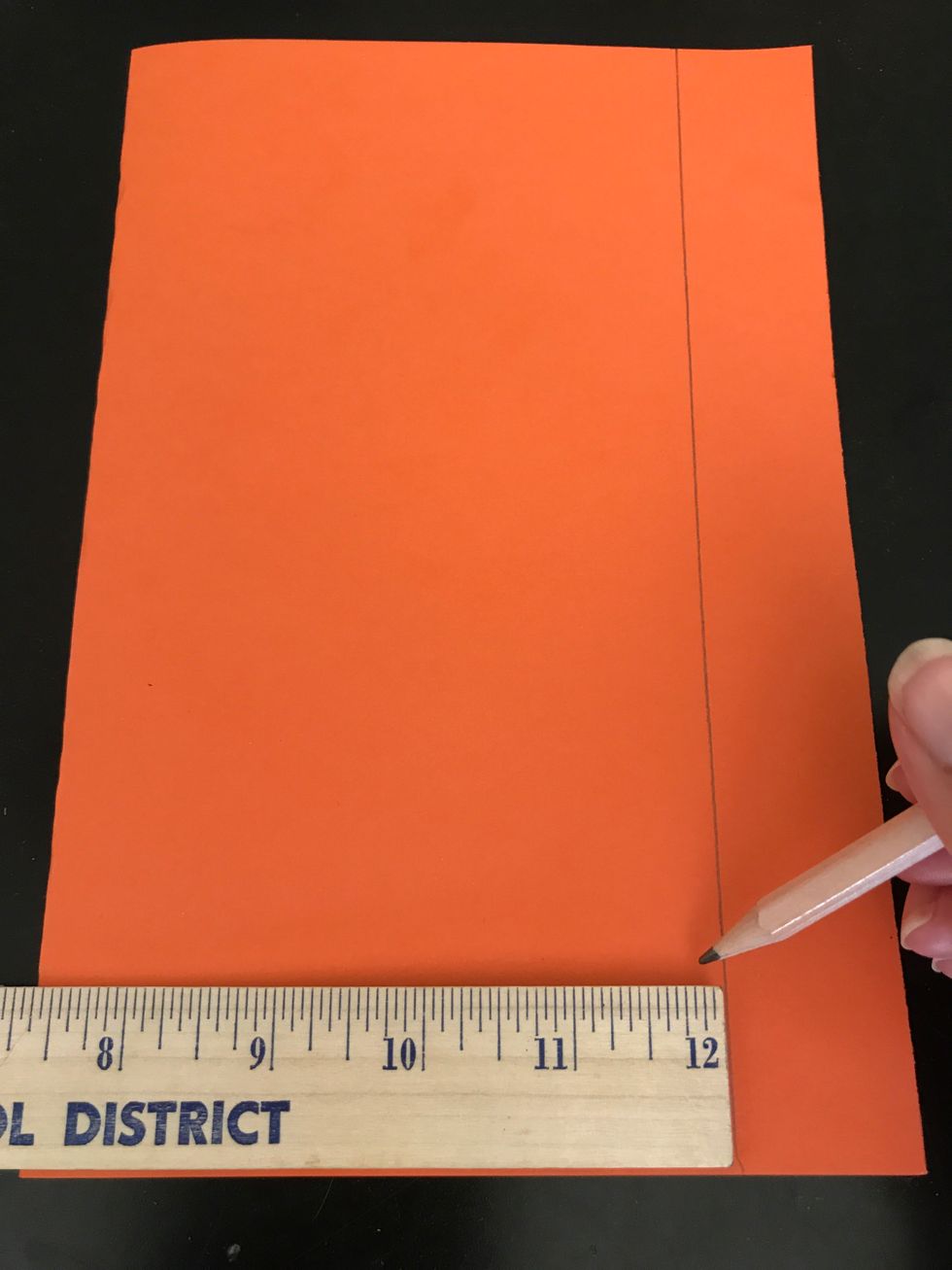 Turn your ruler to line up with the bottom of your paper. Use your ruler to draw a straight line, stopping at your original line. Use your ruler to draw lines all the way up to the top of the paper.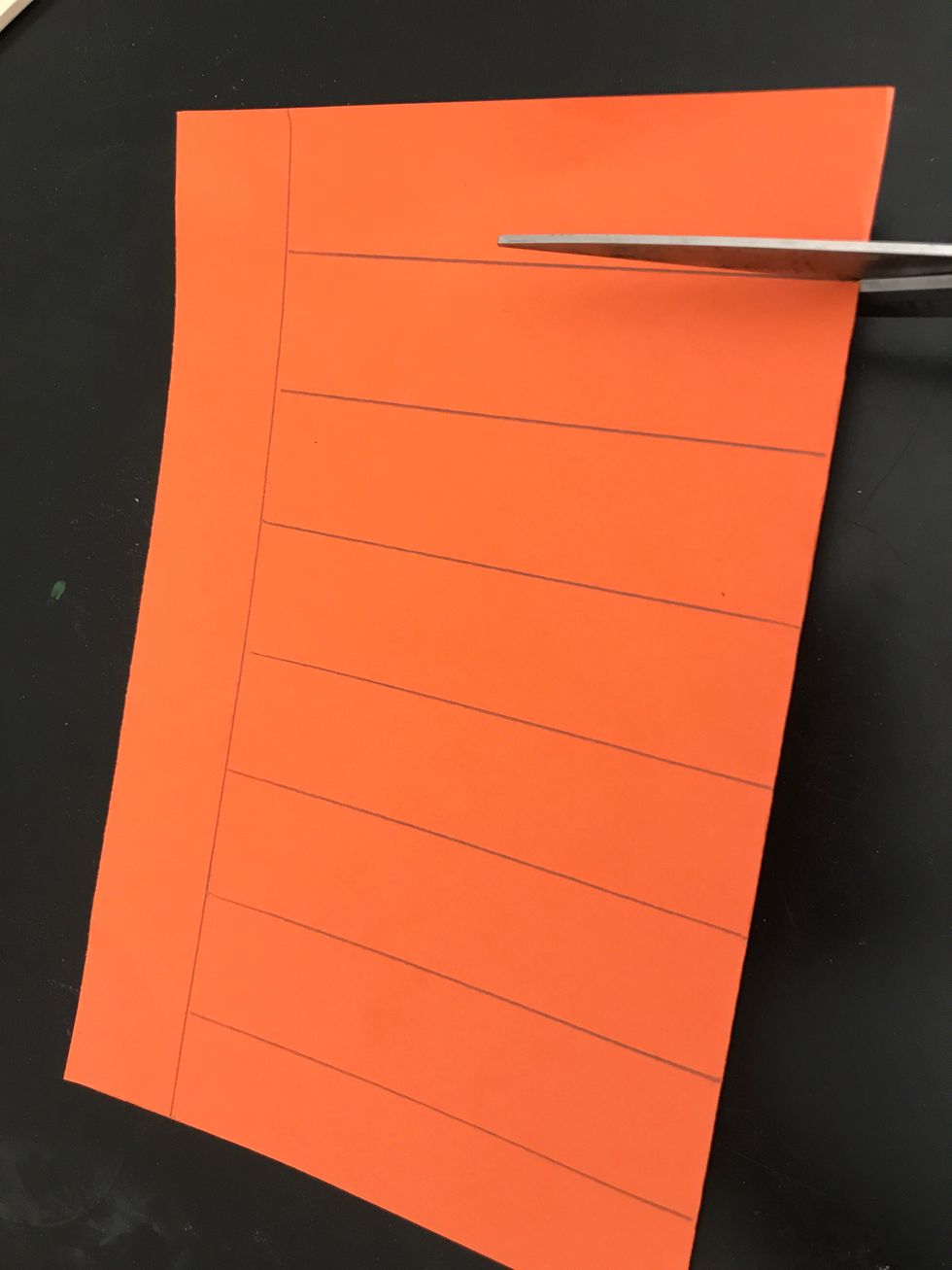 Use your scissors to cut each of the parallel lines you just drew. Make sure to STOP at your perpendicular line. Do not cut all the way to the end of the paper.
Unfold the paper. This is your loom. The strips you cut on your loom are called the warp threads.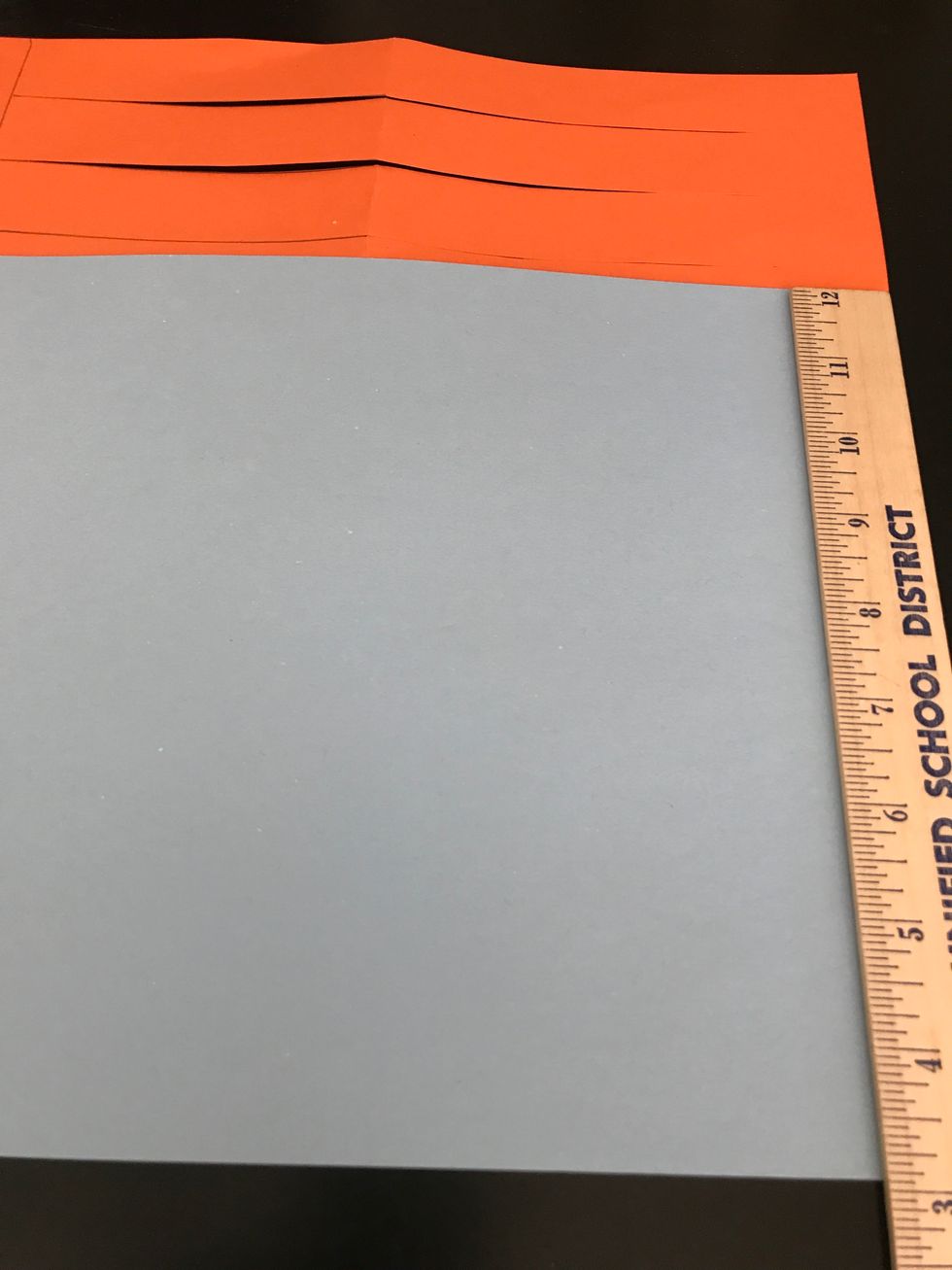 Lay out your second color of construction paper. The lines you draw on this paper will go the opposite direction as your first paper.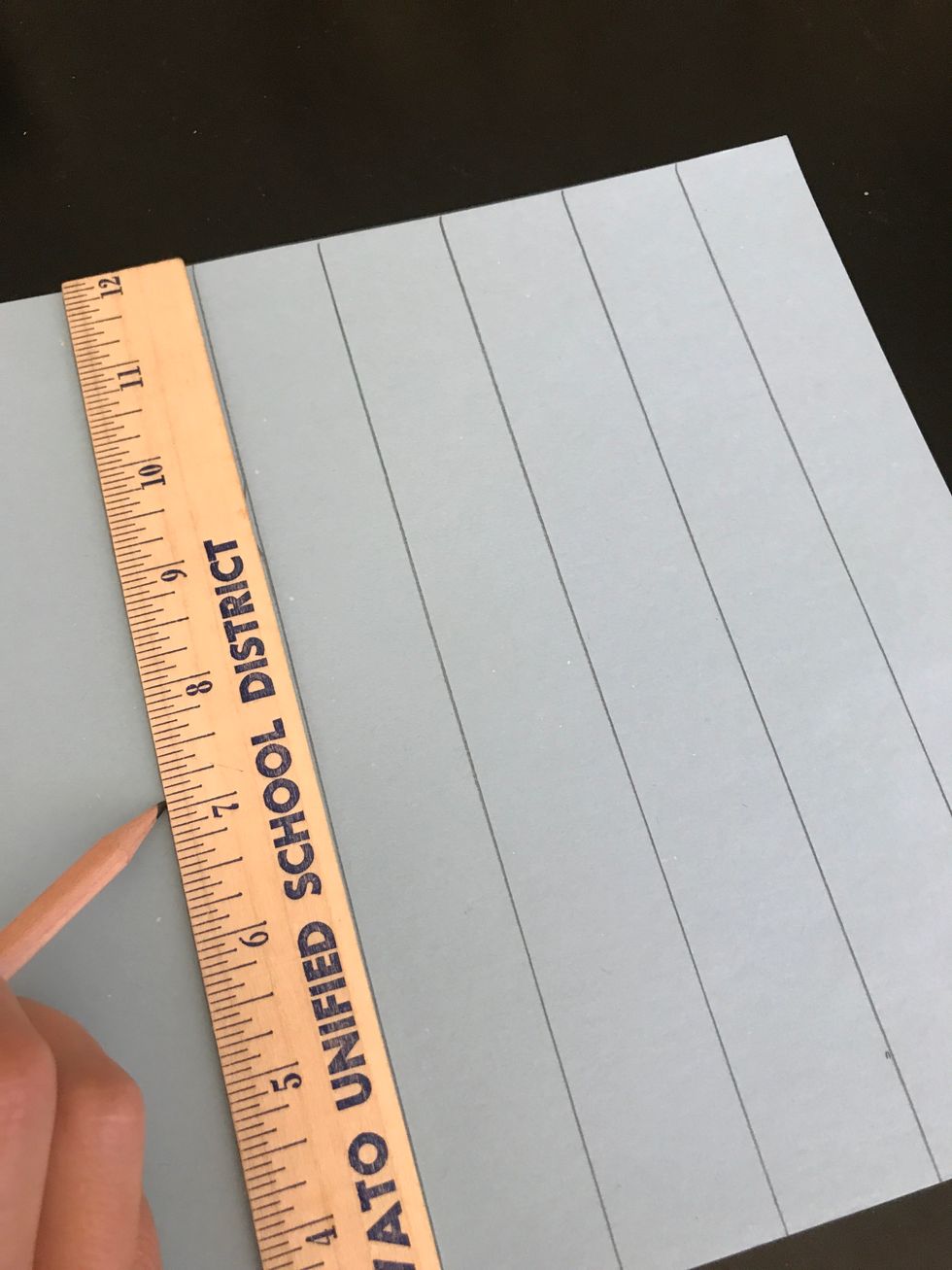 Draw lines the width of the ruler all the way across the paper. On this paper you will draw your lines all the way from one end to the other.
Cut across your lines so that you have strips of paper. These are called your weft threads.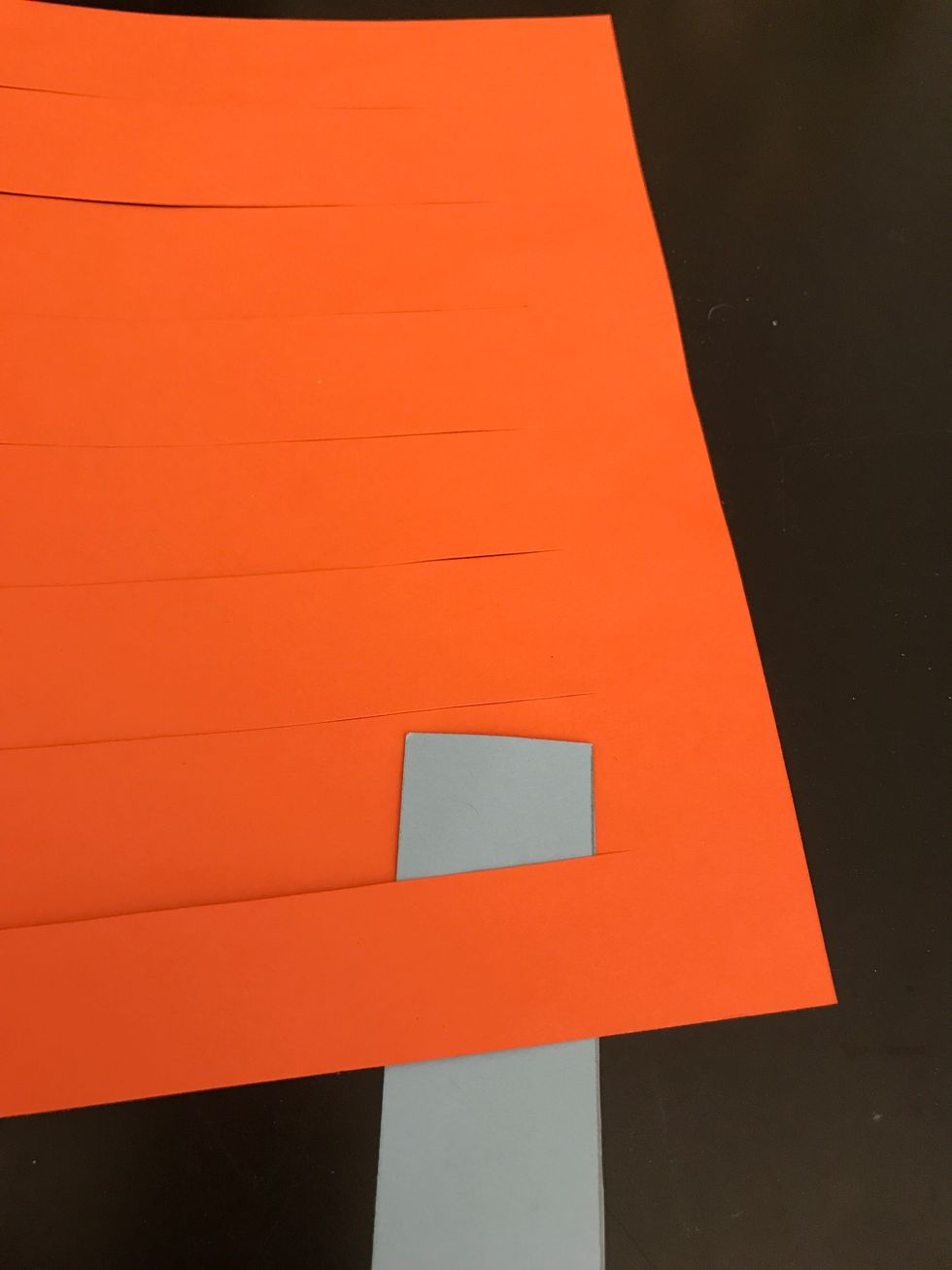 Take one weft thread and weave it under the first warp thread and over the next warp thread.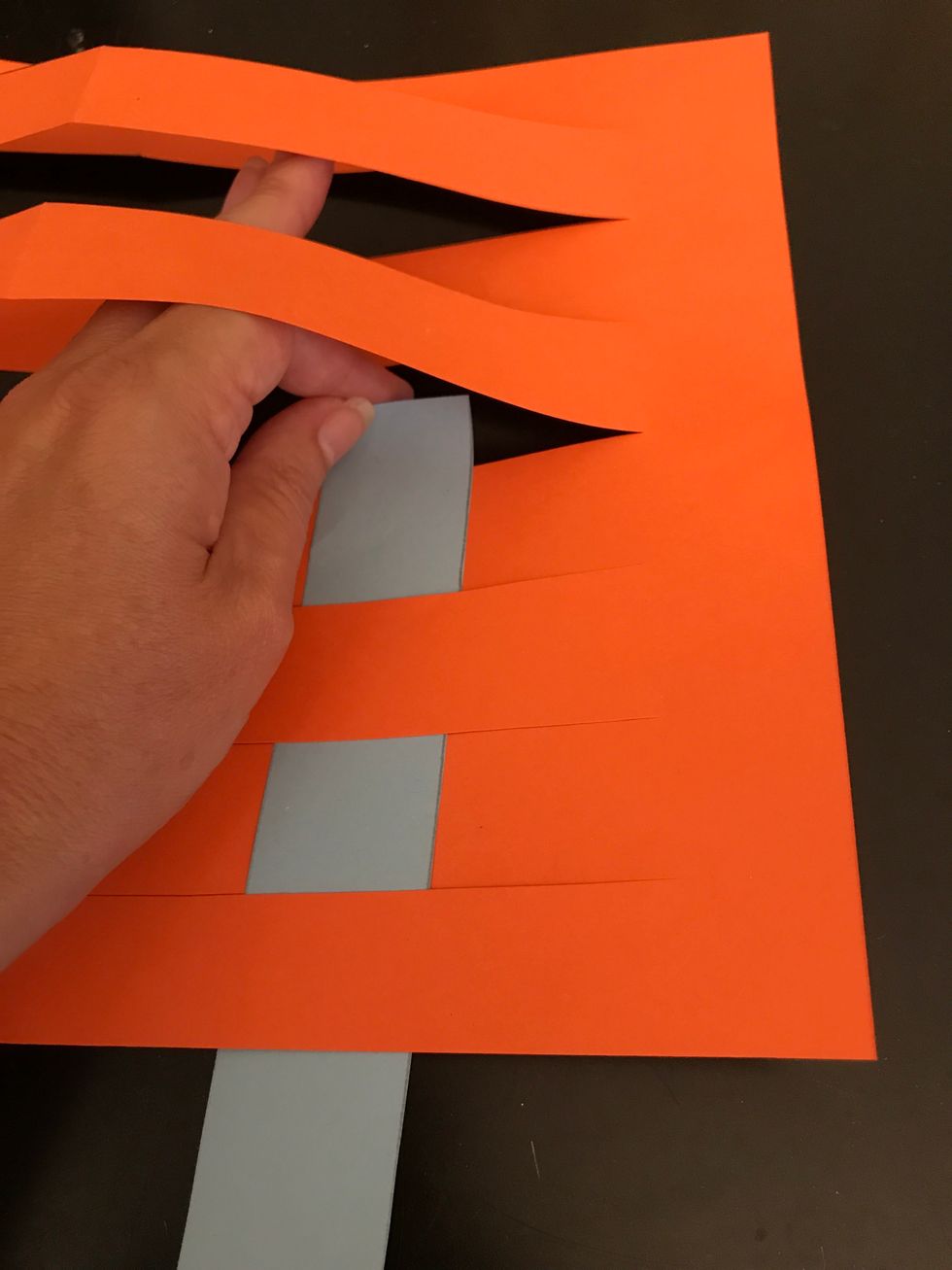 Continue weaving the weft threads through all the warp threads in an under/over pattern.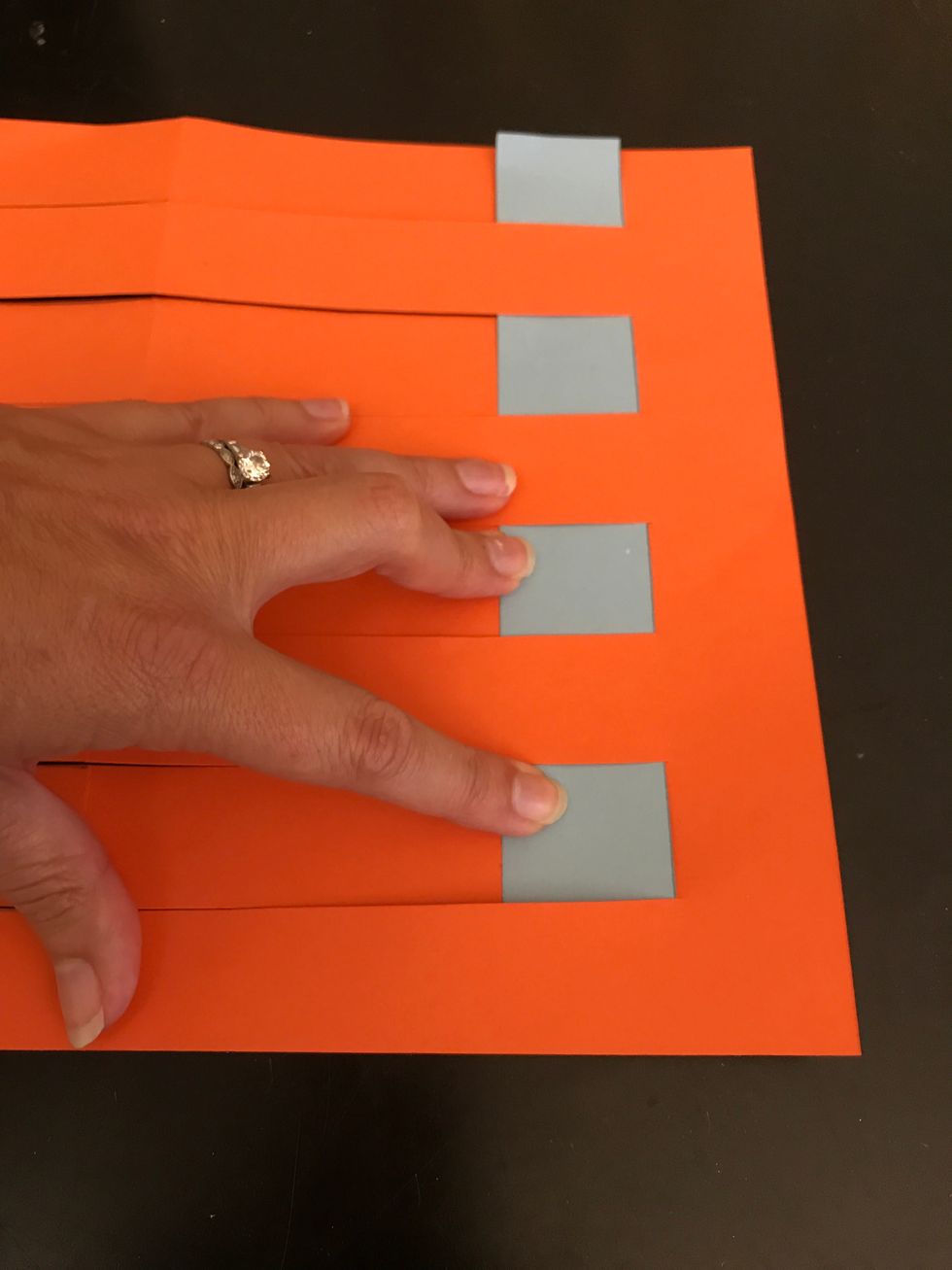 When you have weaved all the way across, push your weft thread up until it is snug and flush with the edges of the warp threads.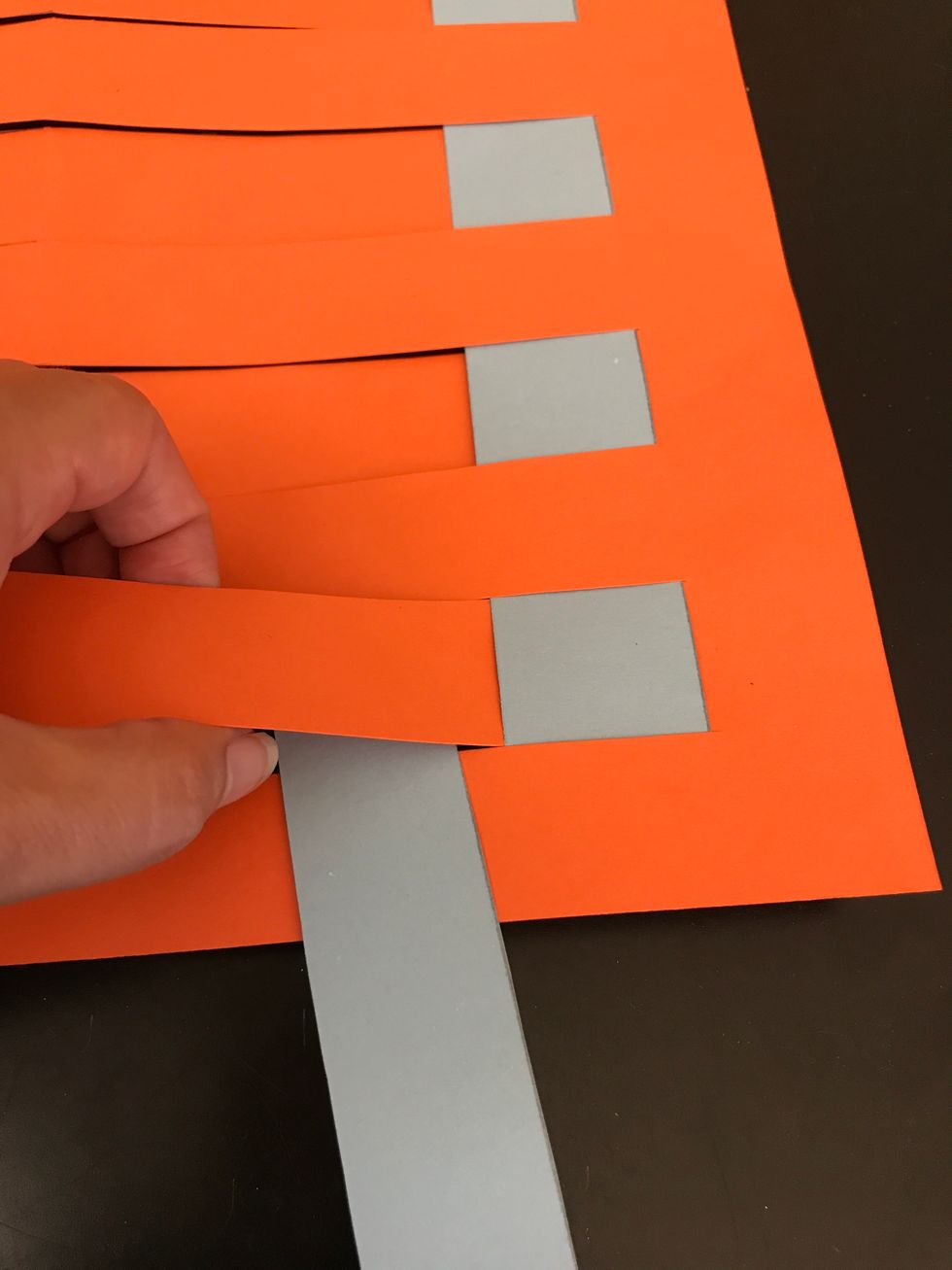 Take another weft thread and weave it through the warp threads in the opposite pattern from the first weft thread. This second thread will go over/under.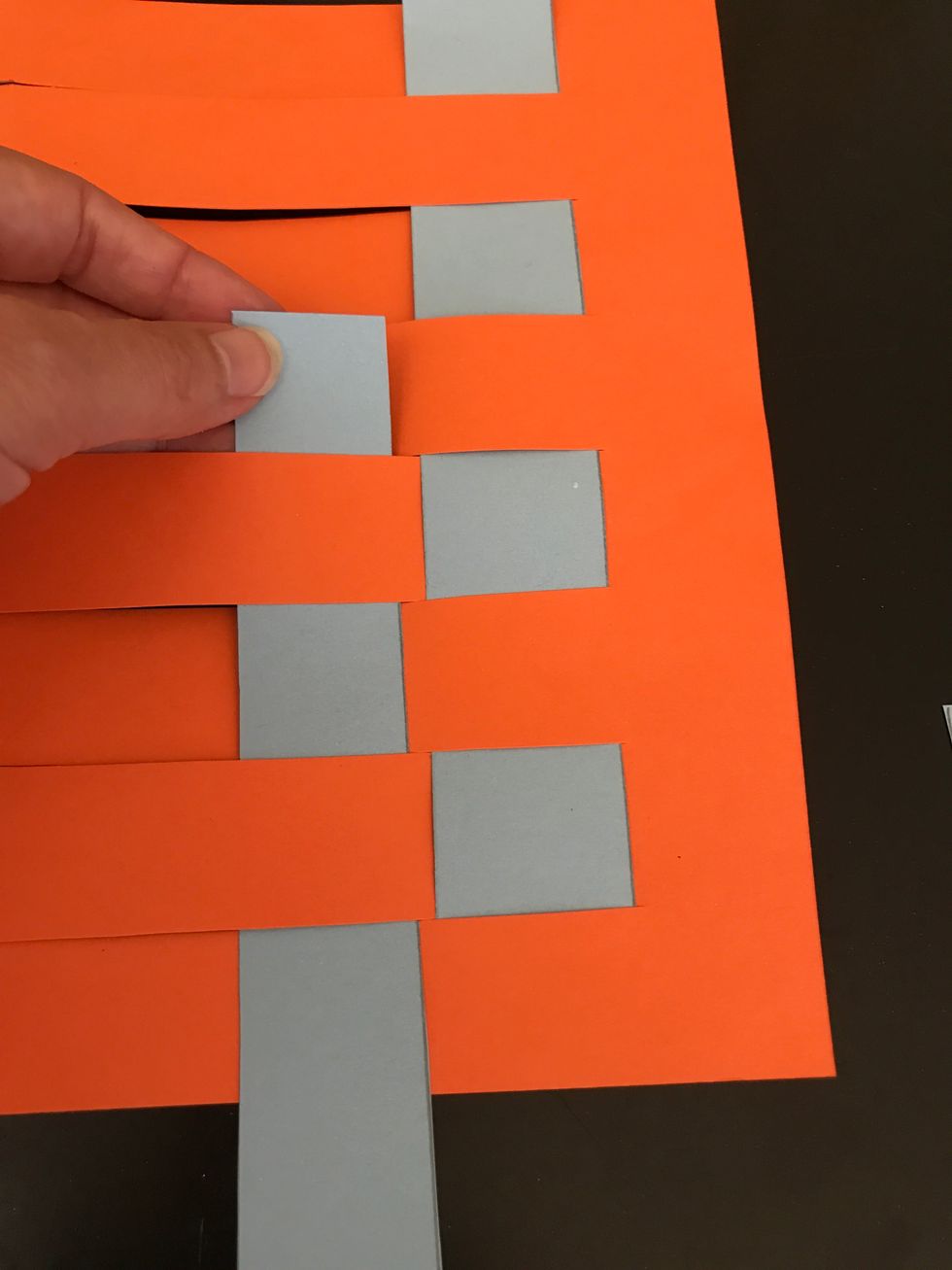 Continue until you've reached the end of the warp threads again.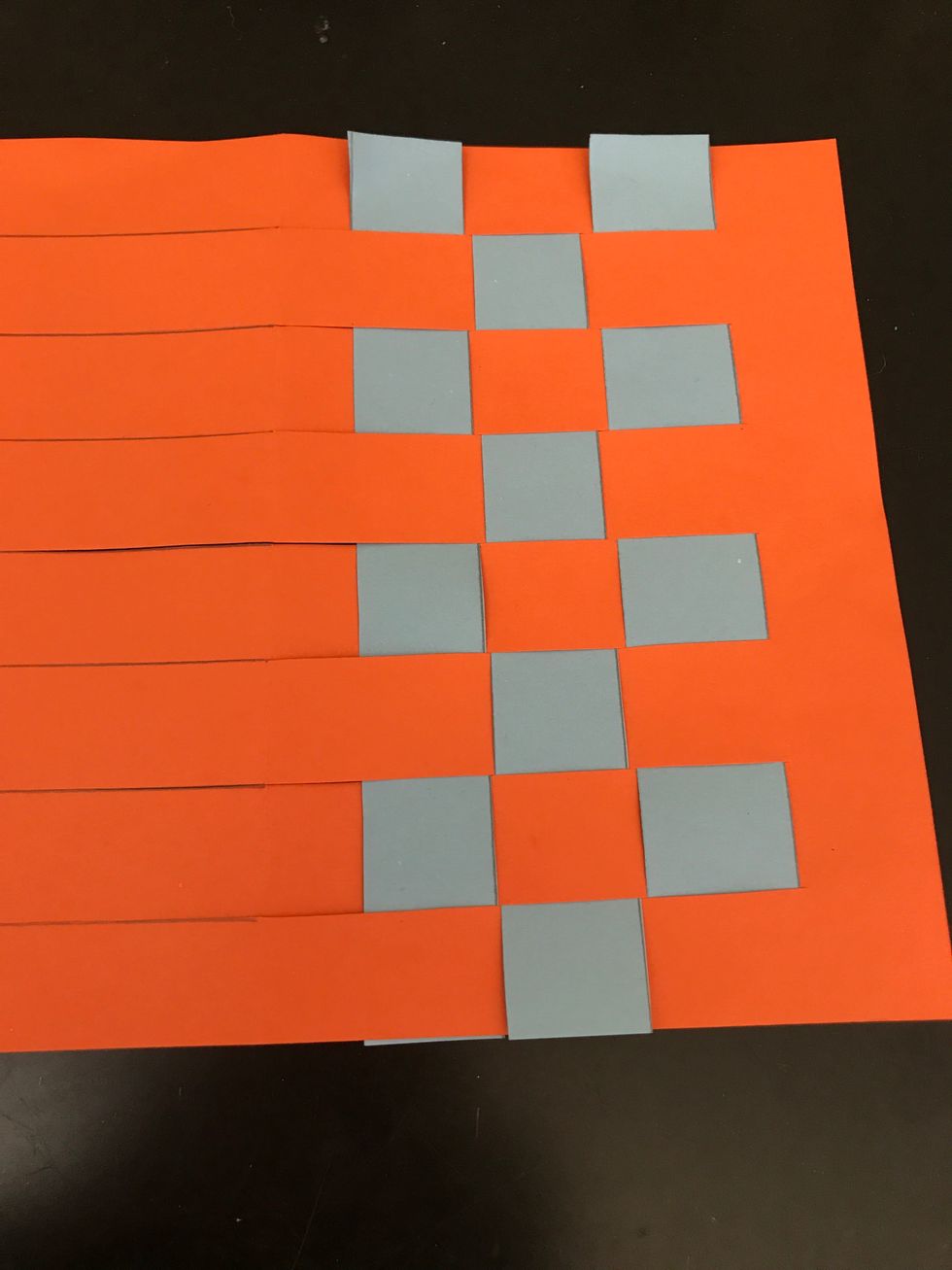 Repeat this with more weft threads, each time starting opposite over/under pattern. Remember to push the weep threads up, so that they're snug and flush. You will have some threads left over.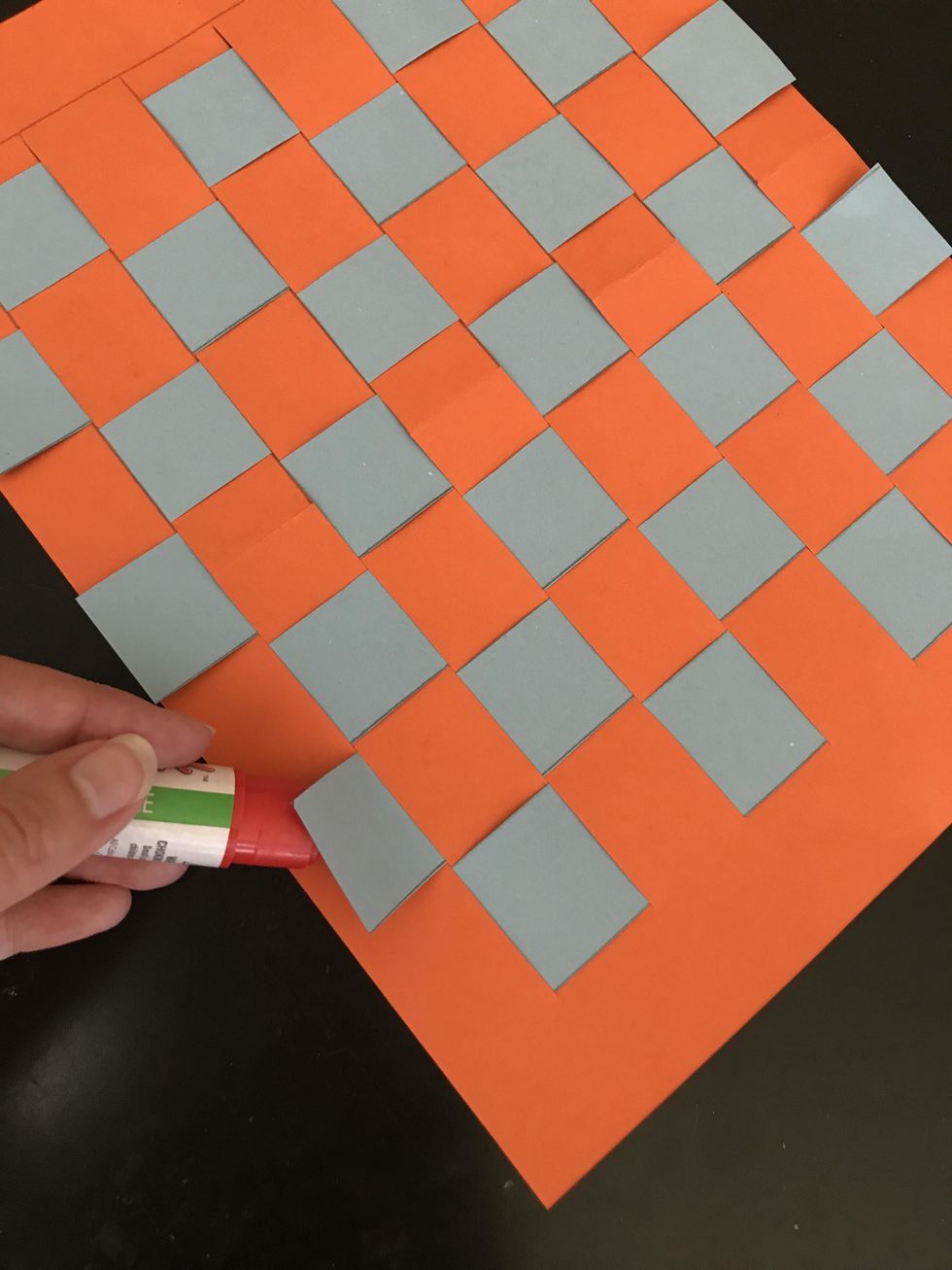 When you have added all your threads, glue down the ends of each weft thread with glue. Remember to flip the paper over and glue the ends on both sides.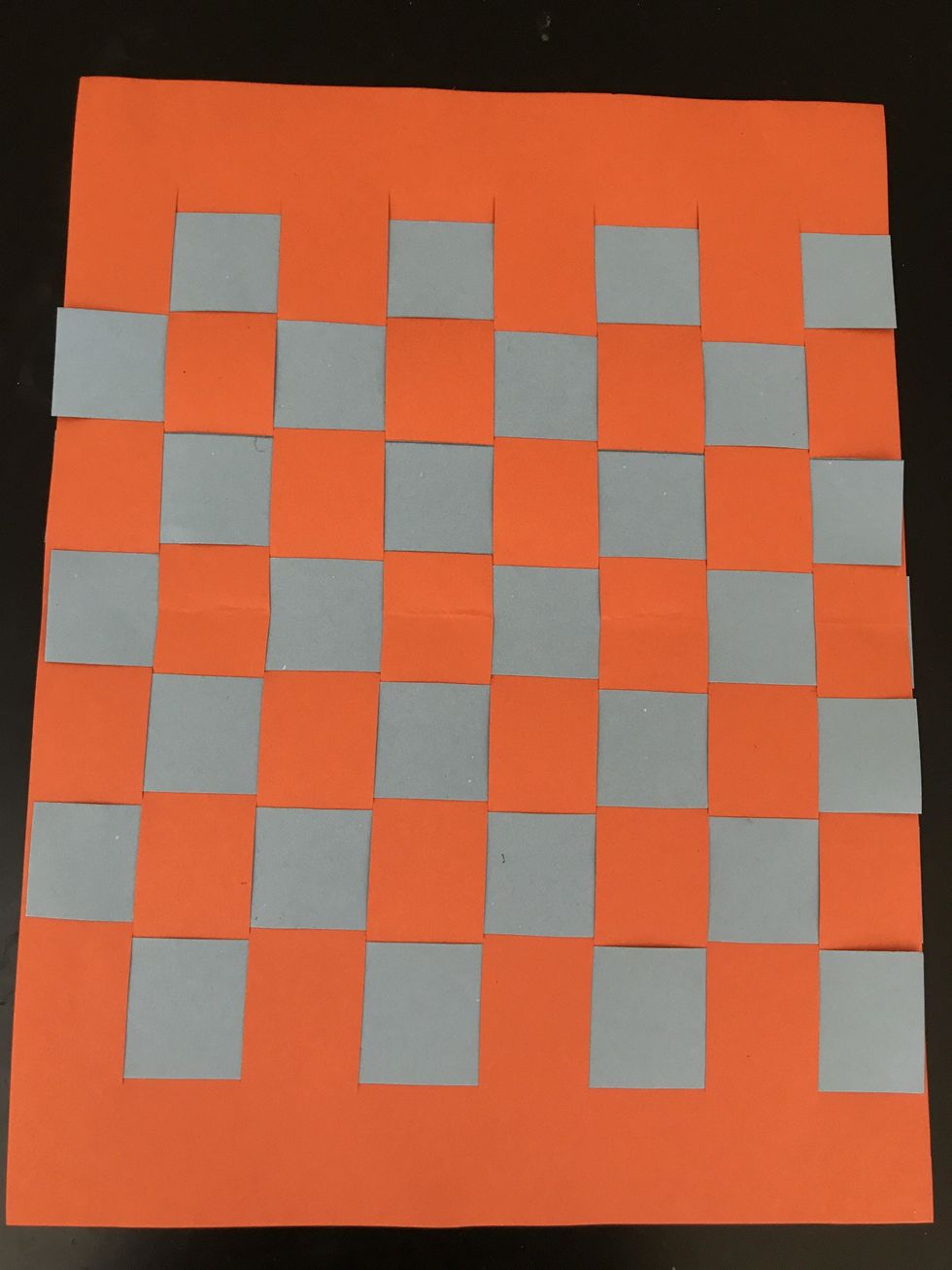 Your weaving is complete!
Colored Construction Paper (9 x 12)
Scissors
Gluestick
Ruler
Pencil