How to create a banner & adapt it for any occasion
Create a Banner & Adapt It for Any Occasion
19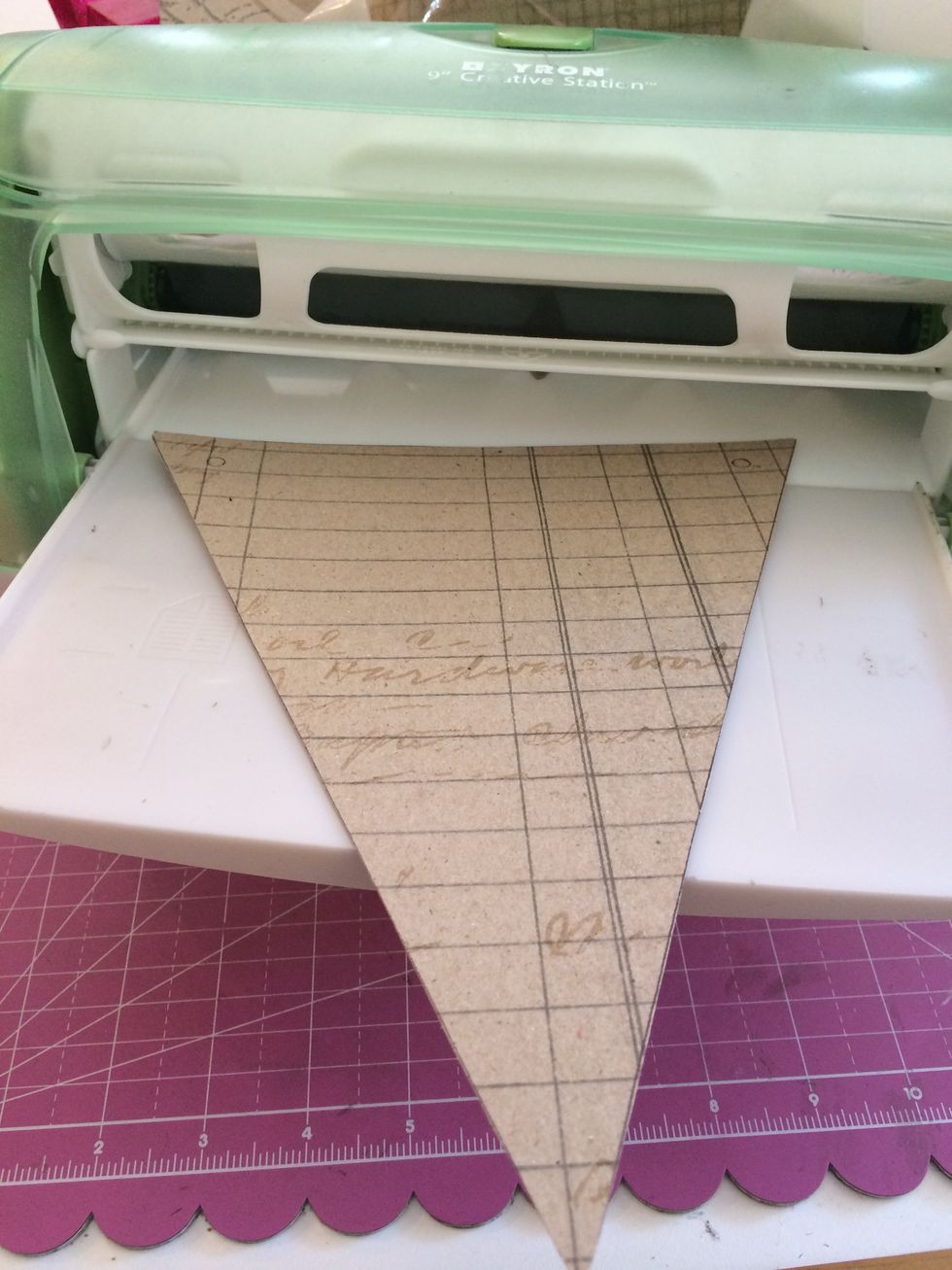 Cut pennant shapes from patterned paper and run though Xyron 900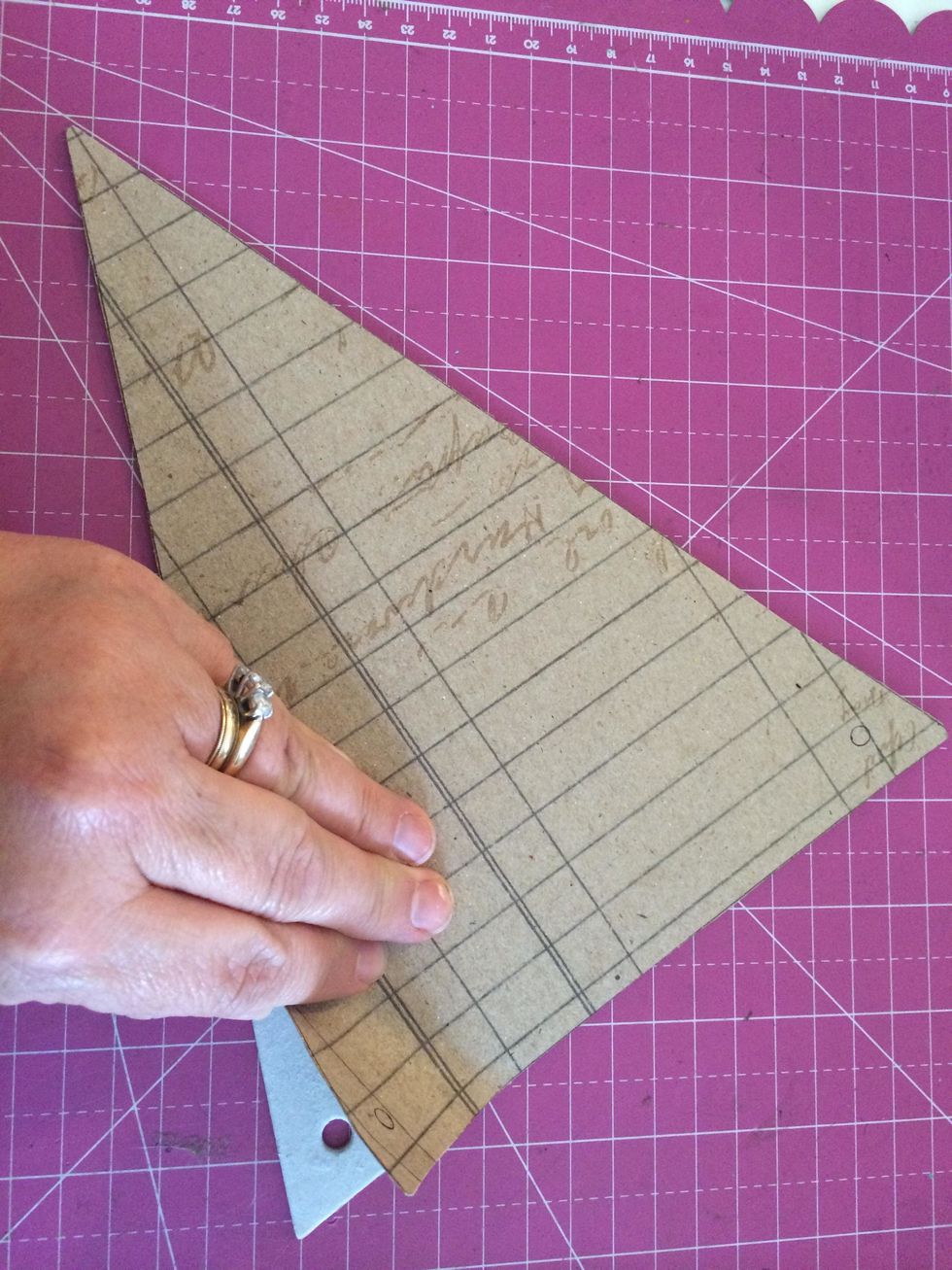 Adhere patterned paper piece to chipboard base
Cut 2 inch strips from patterned paper and create a Lolly for each pennant piece.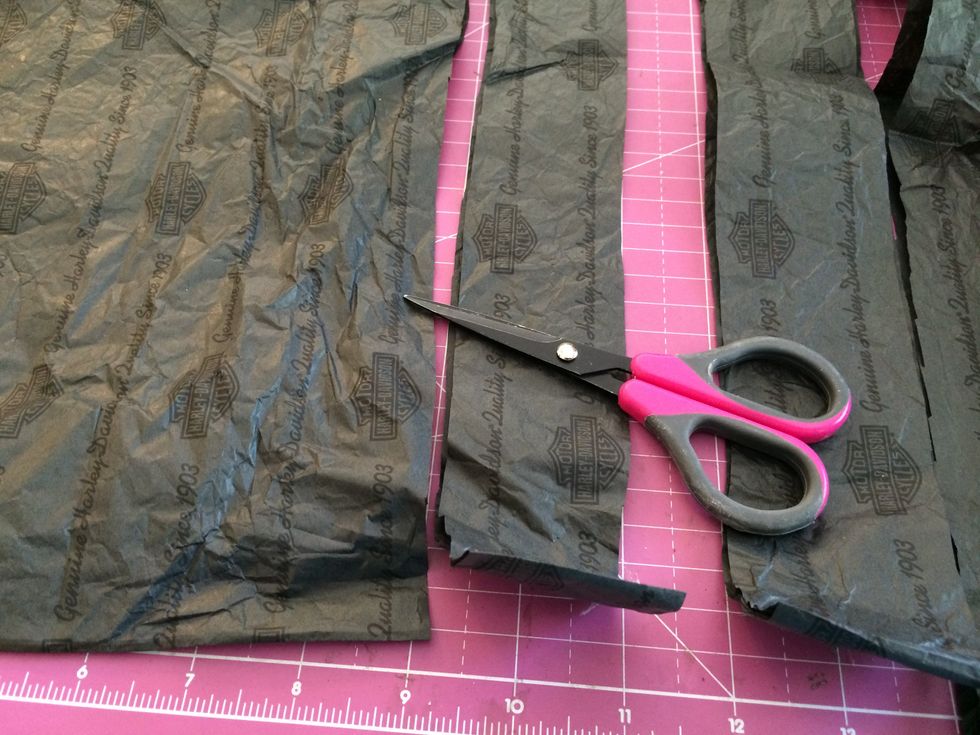 Cut tissue paper in strips approximately 1 1/2" wide.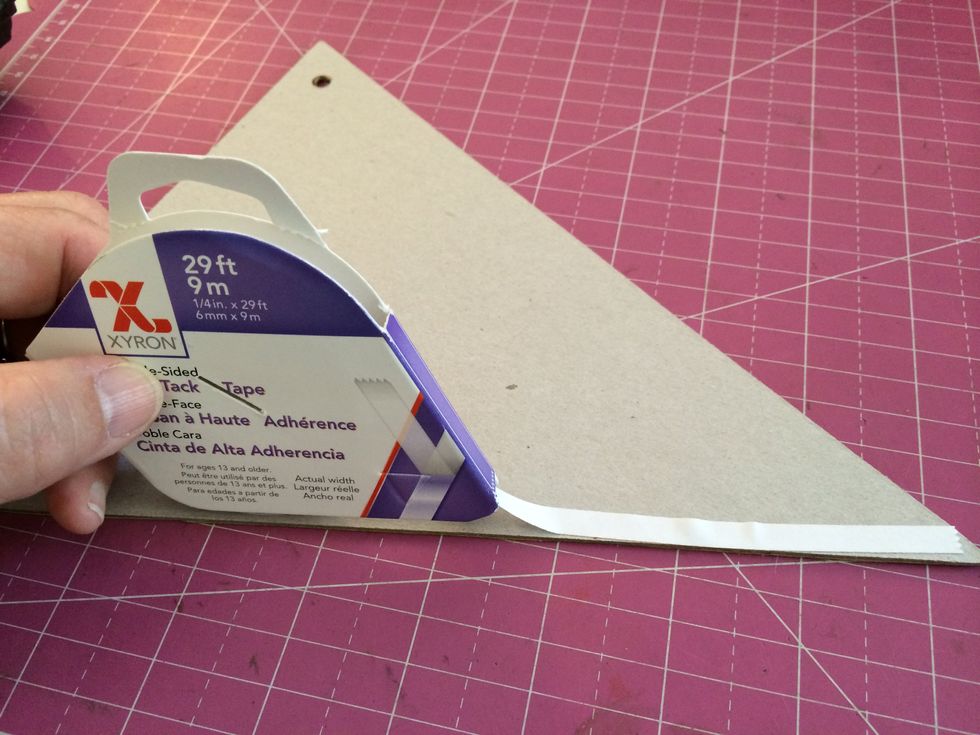 Run a solid strip of Xyron's Double Sided high tack tape along both sides of each pennant piece.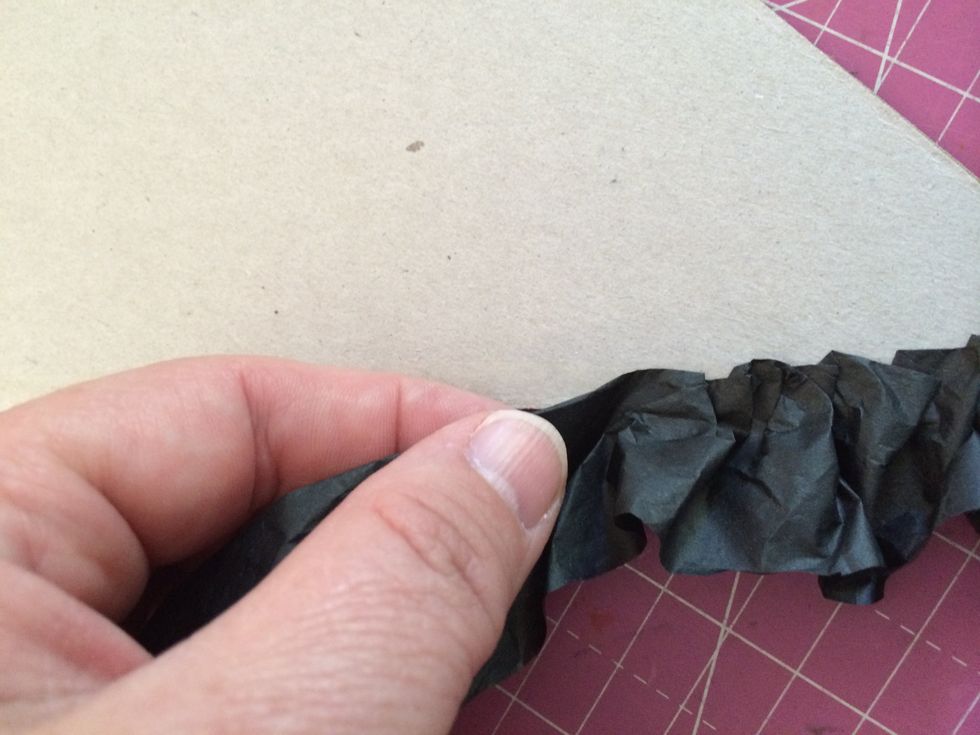 Fold each tissue paper strip almost in half (it will look like 2 staggered layers of ruffle). Finger pleat tissue and press into double sided tape strips along each side of pennant pieces.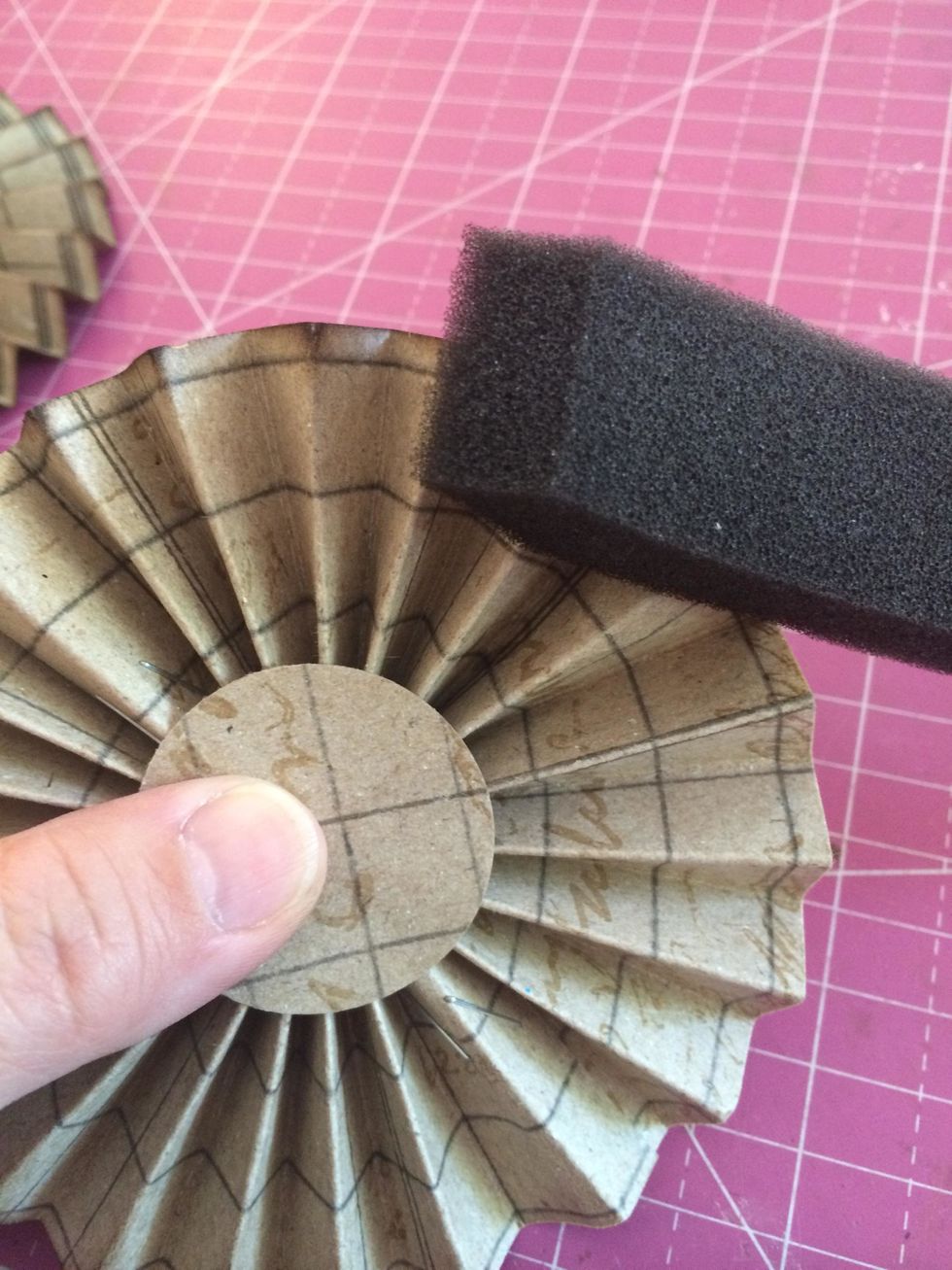 Ink each lolly and pennant piece.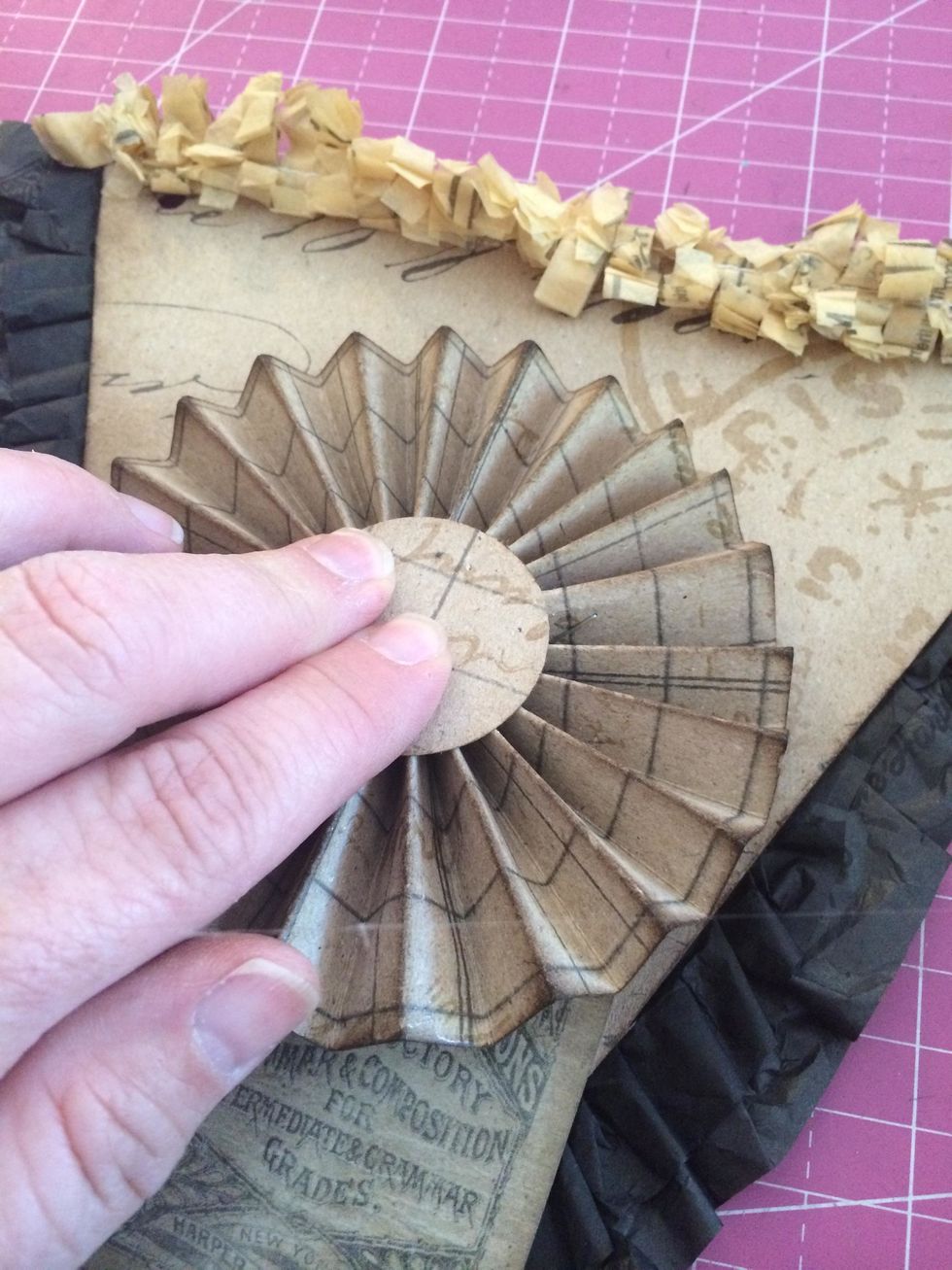 Adhere lolly (with Xyron-Teresa Collins liquid adhesive) to center of pennant piece. Repeat for each pennant piece.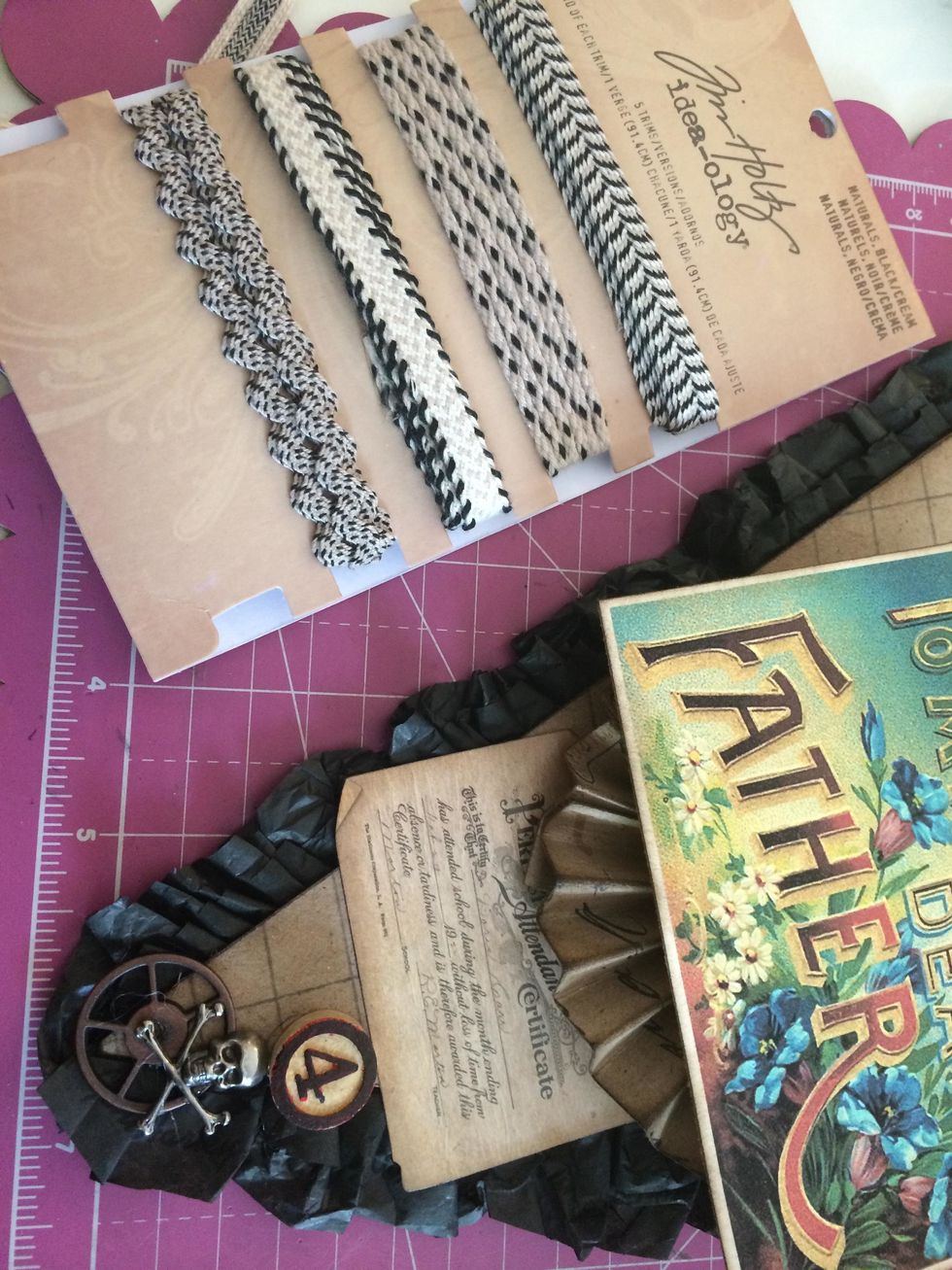 Embellish each pennant piece with Tim Holtz Salvage Stickers,metal crossbones, mini gears and bingo pieces. Adhere a vintage clip art to center of each lolly. Tie pieces together with Tim Holtz trims.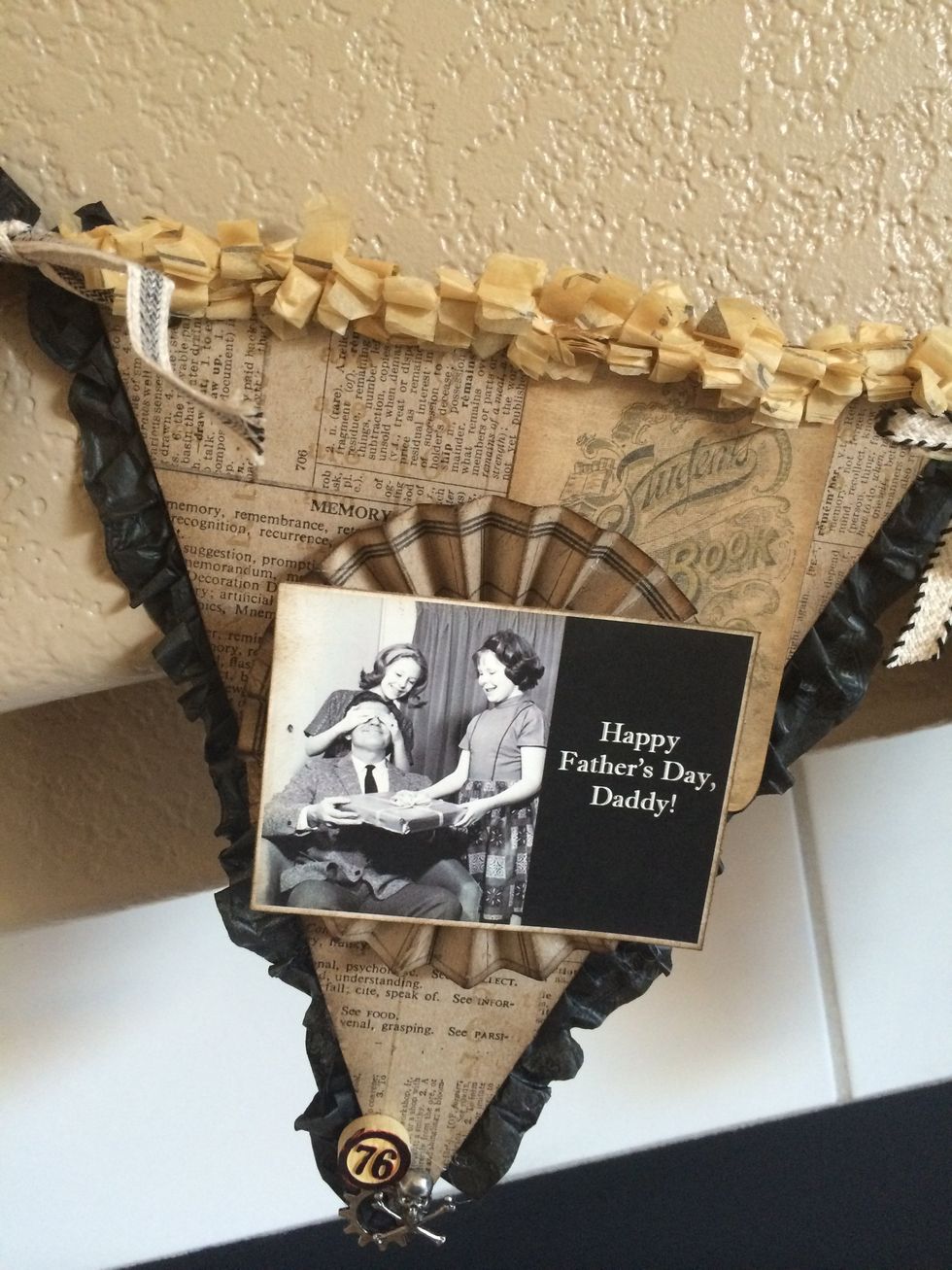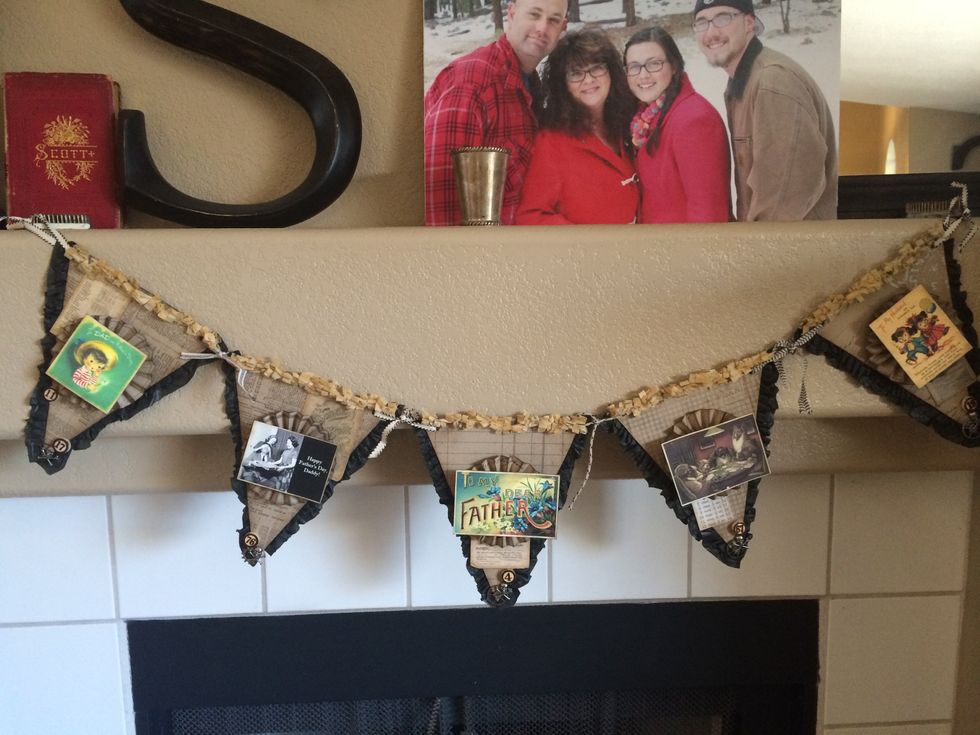 Xyron 900 Creative Station-permanent adhesive
Xyron Teresa Collins liquid adhesive
Xyron Double sided high tack tape
Tim Holtz Idea-ology Kraft Resist Paper Stash
Tim Holtz Idea-ology Trimmings-Natural/Black/Cream
Tim Holtz Idea ology adornments crossbones
Tim Holtz Idea ology metal mini gears
We R Memory Keepers Trim & Score board
Ranger distress ink-Black Soot
Vintage Clip Art-Scrapbook Barn Gilbert
Tim Holtz Bingo pieces
Tim Holtz Ideaology Crowded Attic Salvage Stickers