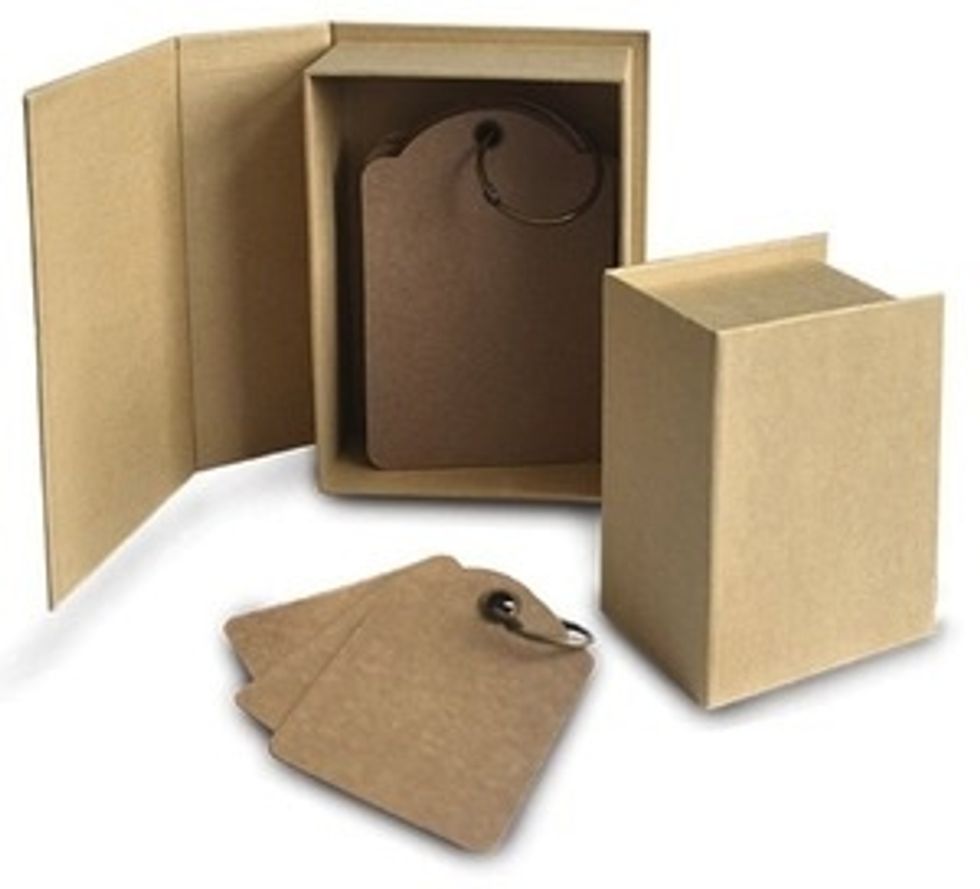 I used Graphic 45 Staples Book Box for this project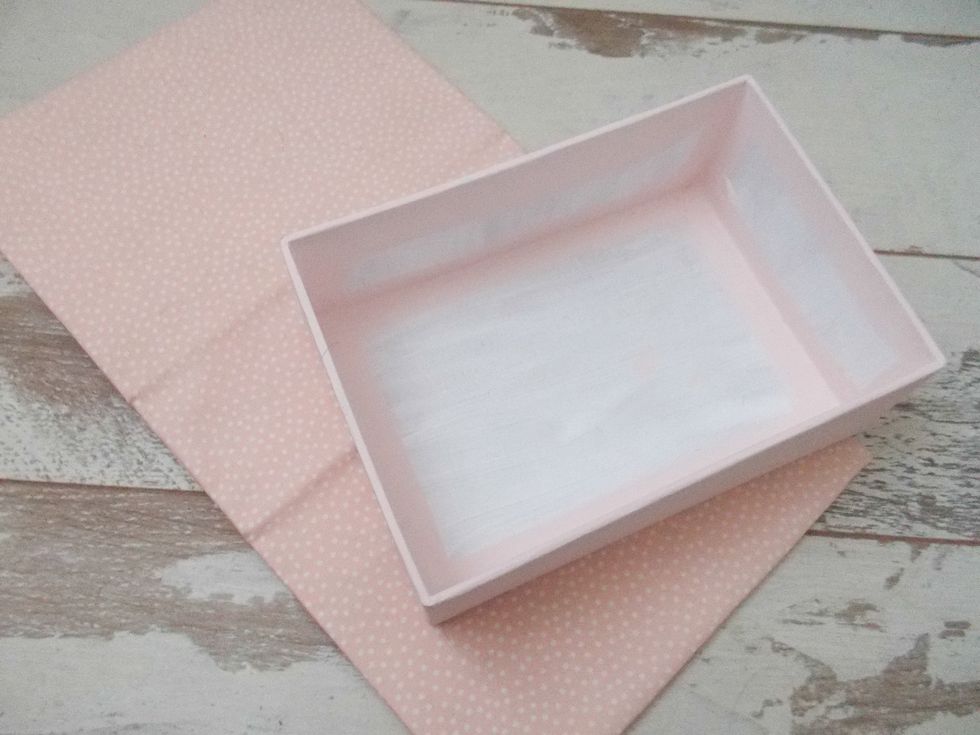 At the beginning I tore off the cover of box. I painted over all box with white acrylic paint. I wrapped the cover with fabric.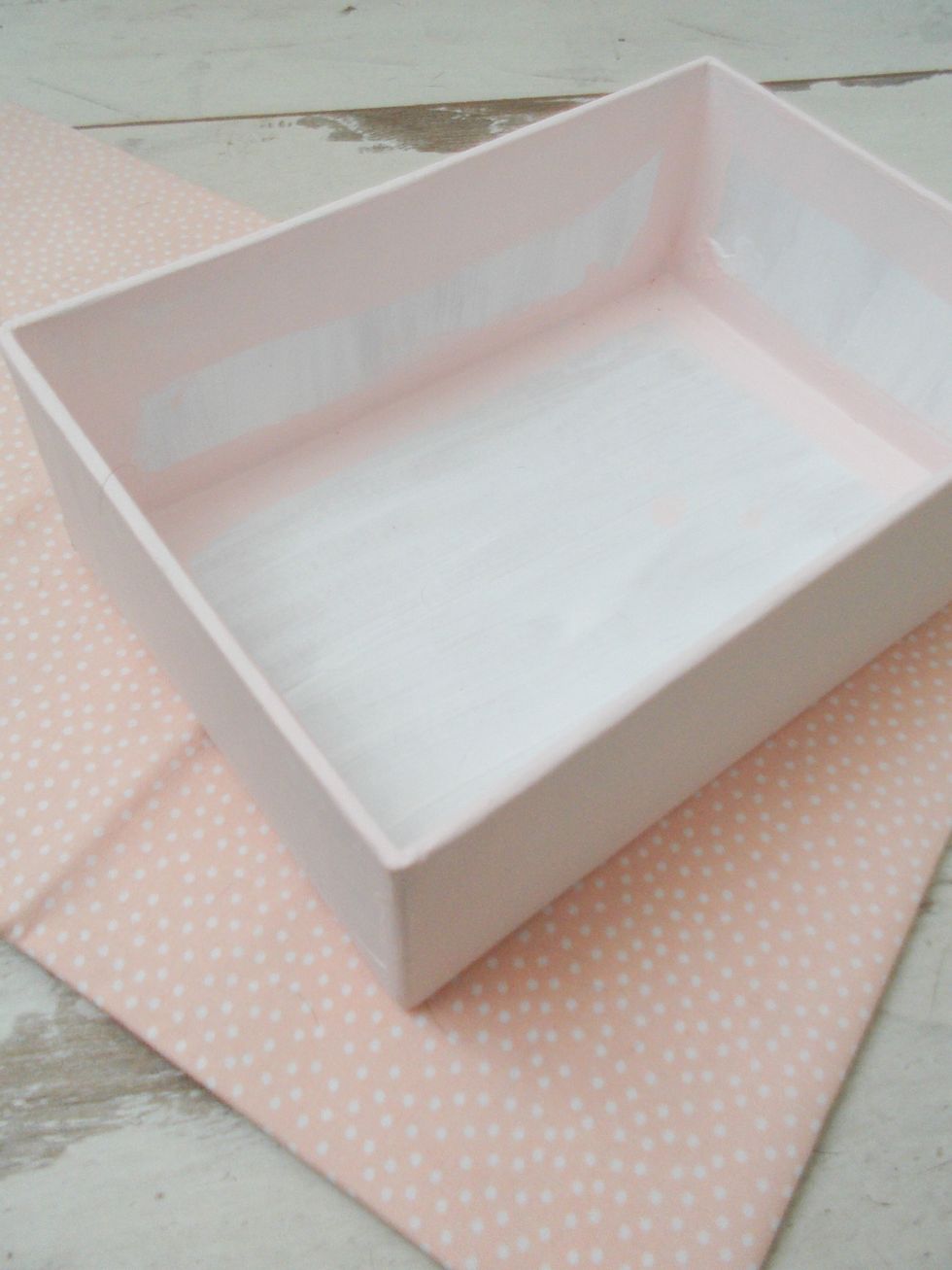 I painted all the corners of the box in a light pink color.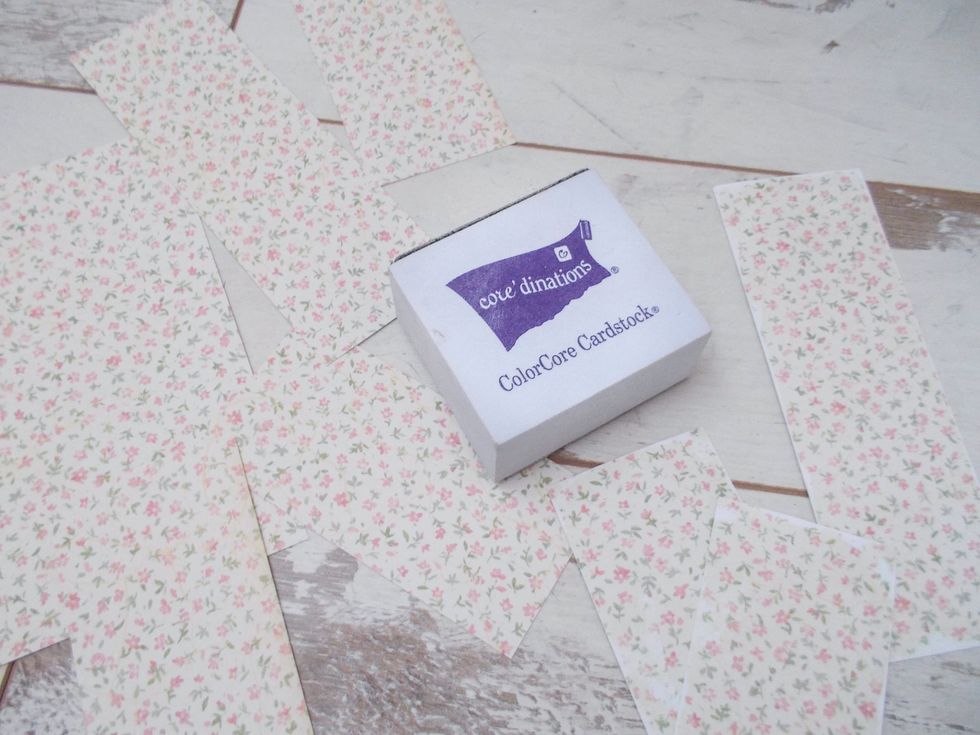 I cut up the details of the paper in order to paste over the box inside and outside. Paper details should be slightly smaller than the sides of the box. And of course added more Shabby style!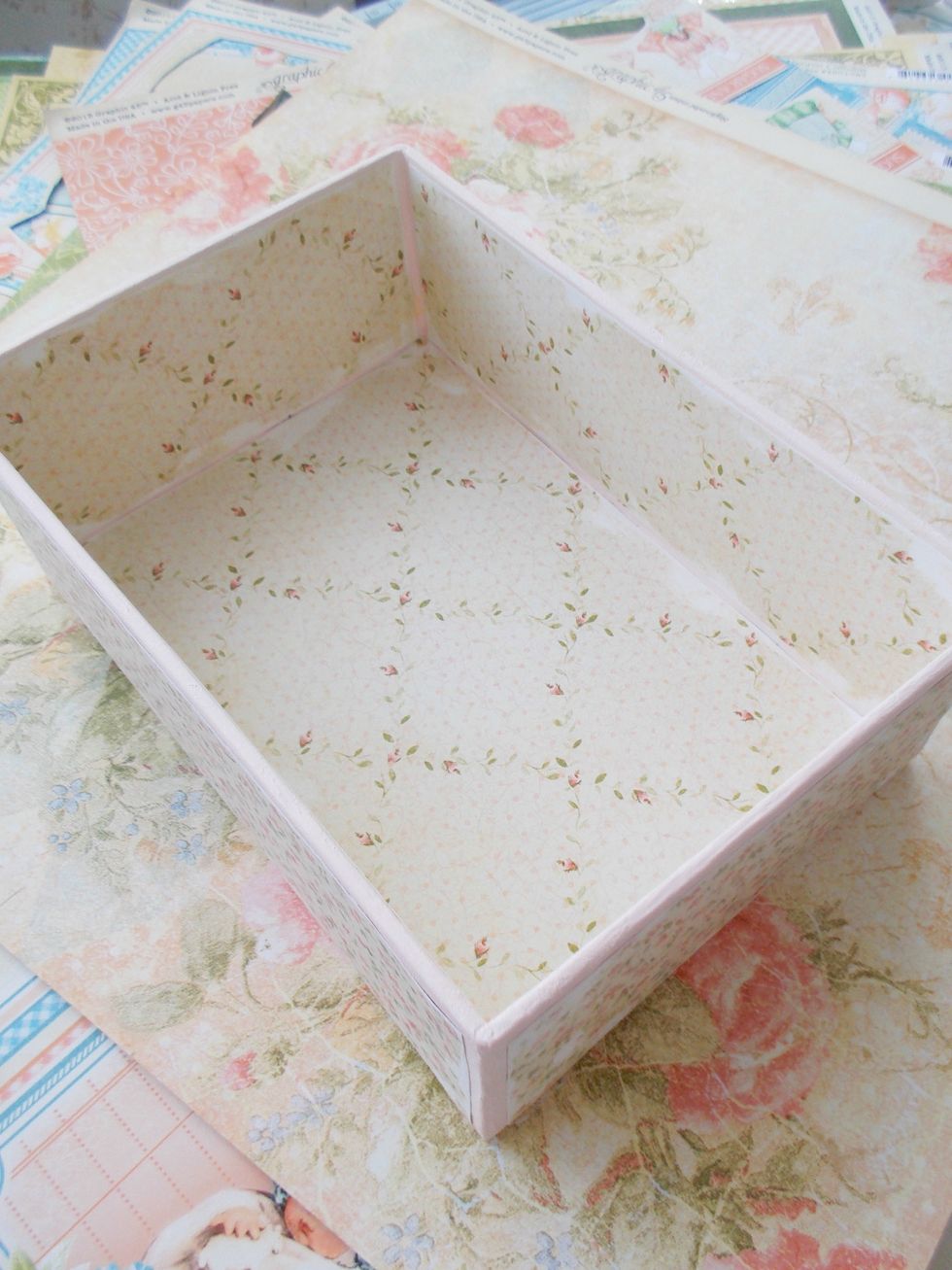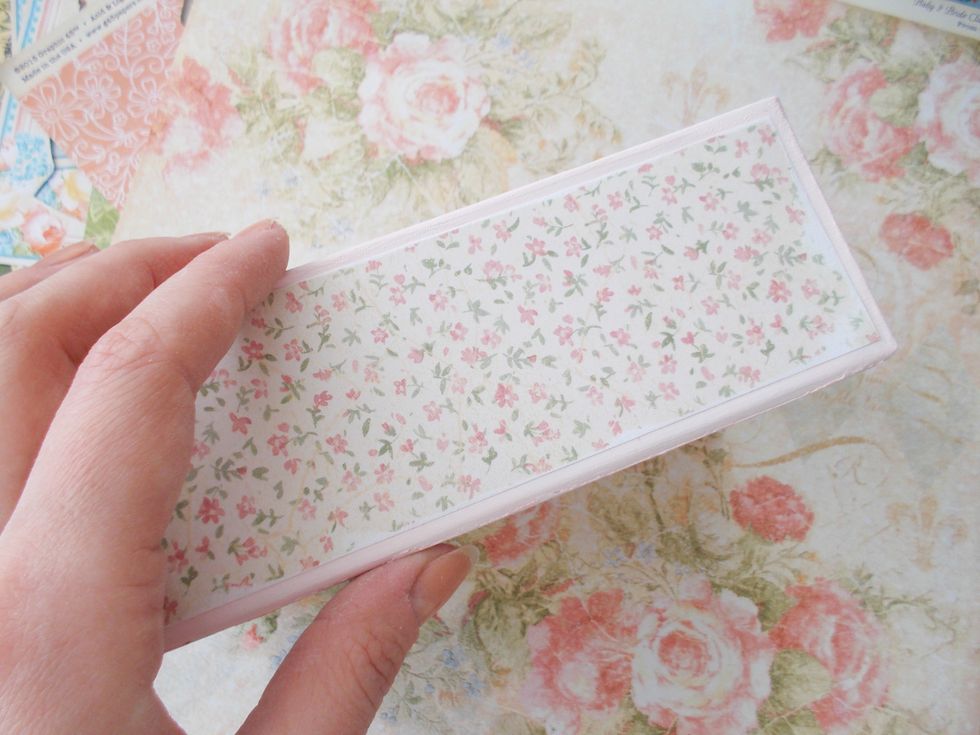 It is necessary to firmly stick the paper details.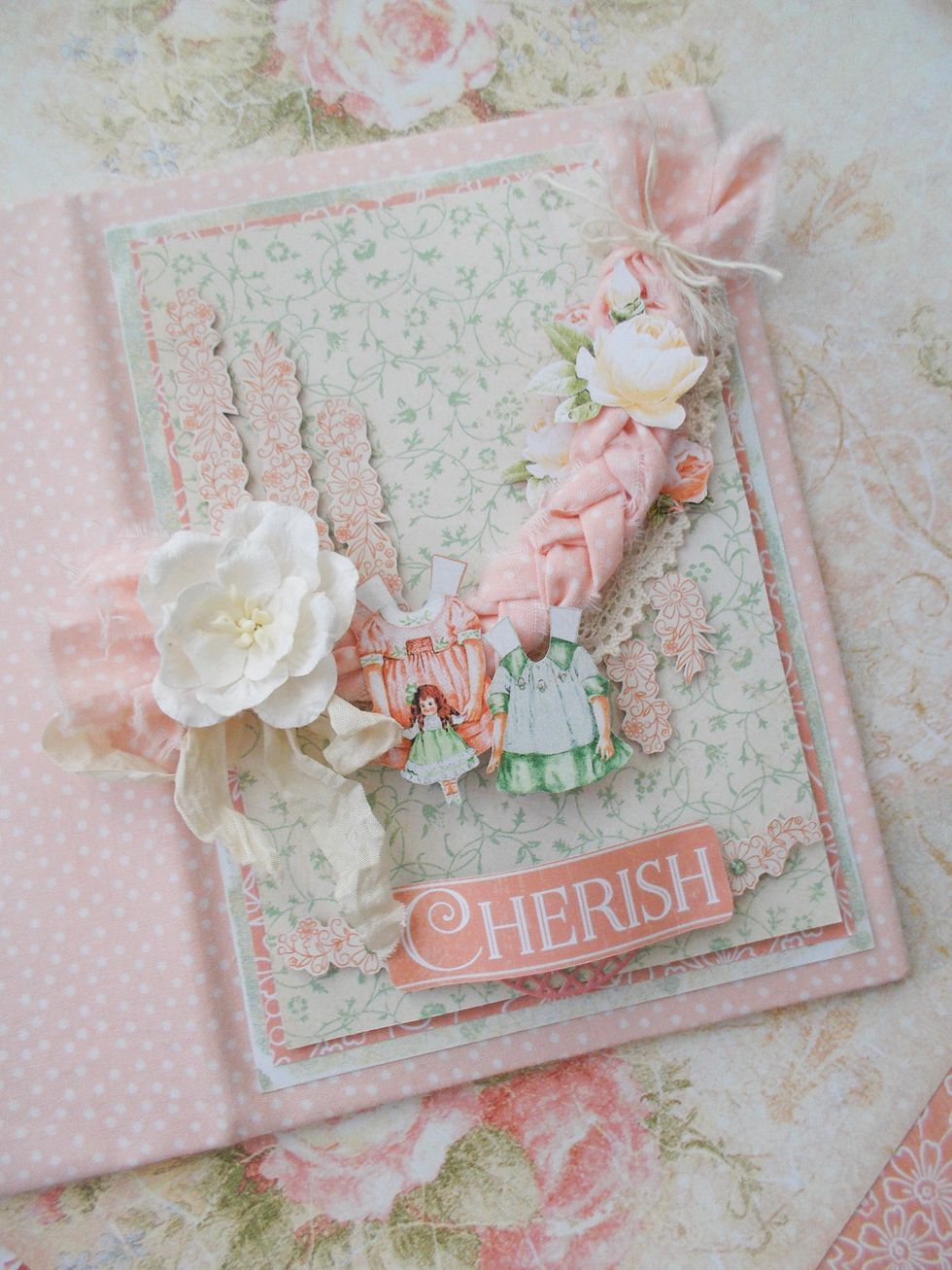 Decorated the cover with 1) fabric, 2) paper, 3)lace and ribbon, 4) flower.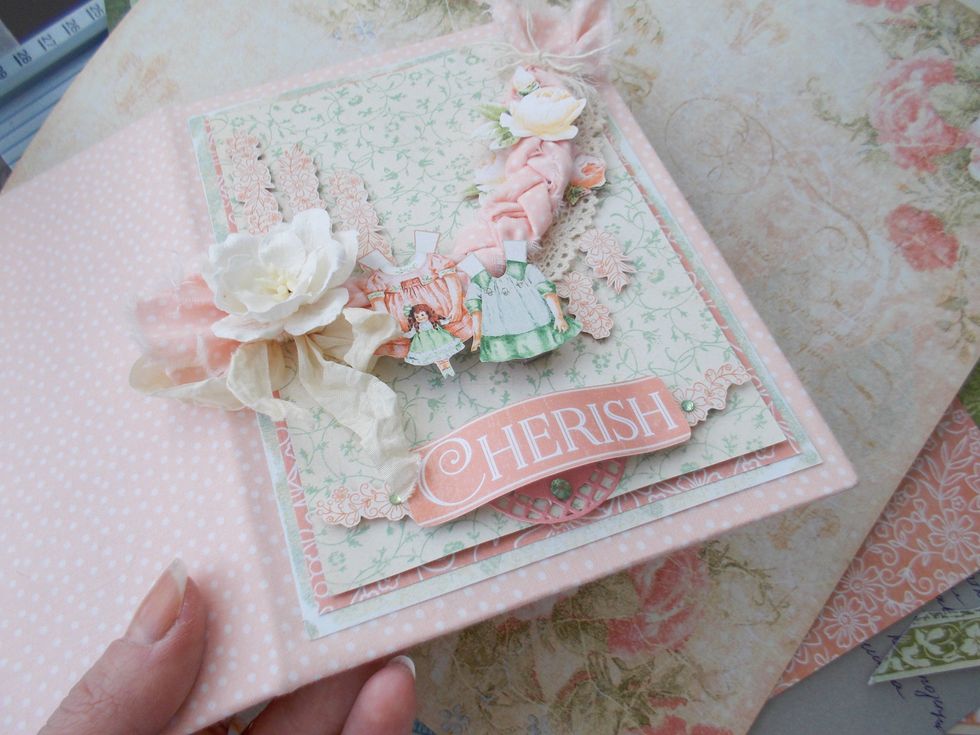 I created 3 layer of main paper, cut some perfect flower and dress prints from the Graphic 45 Precious Memories Collection`s sheets. I used 3D foam tape to get this composition more volume.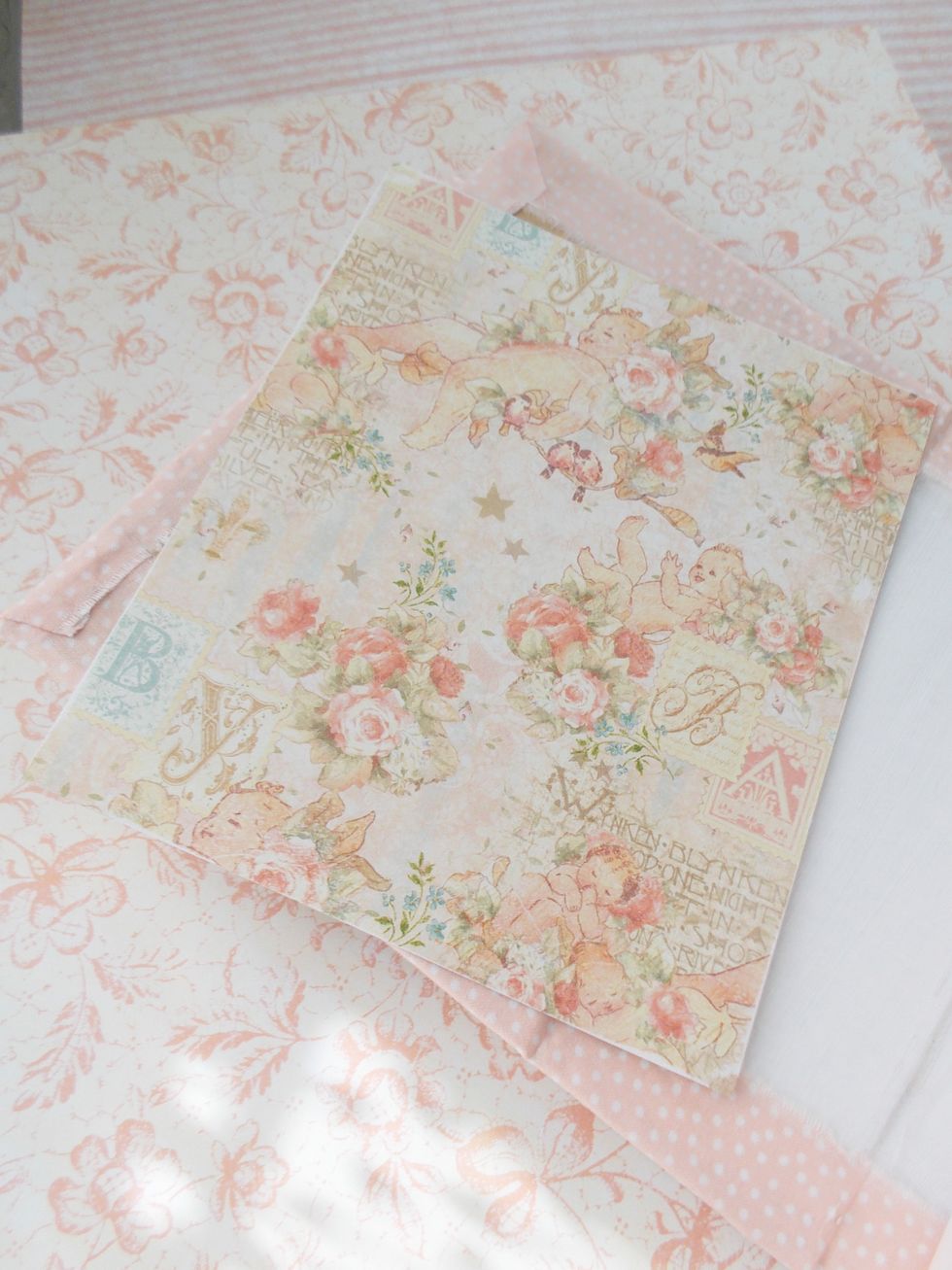 Added a lace straps from both sides.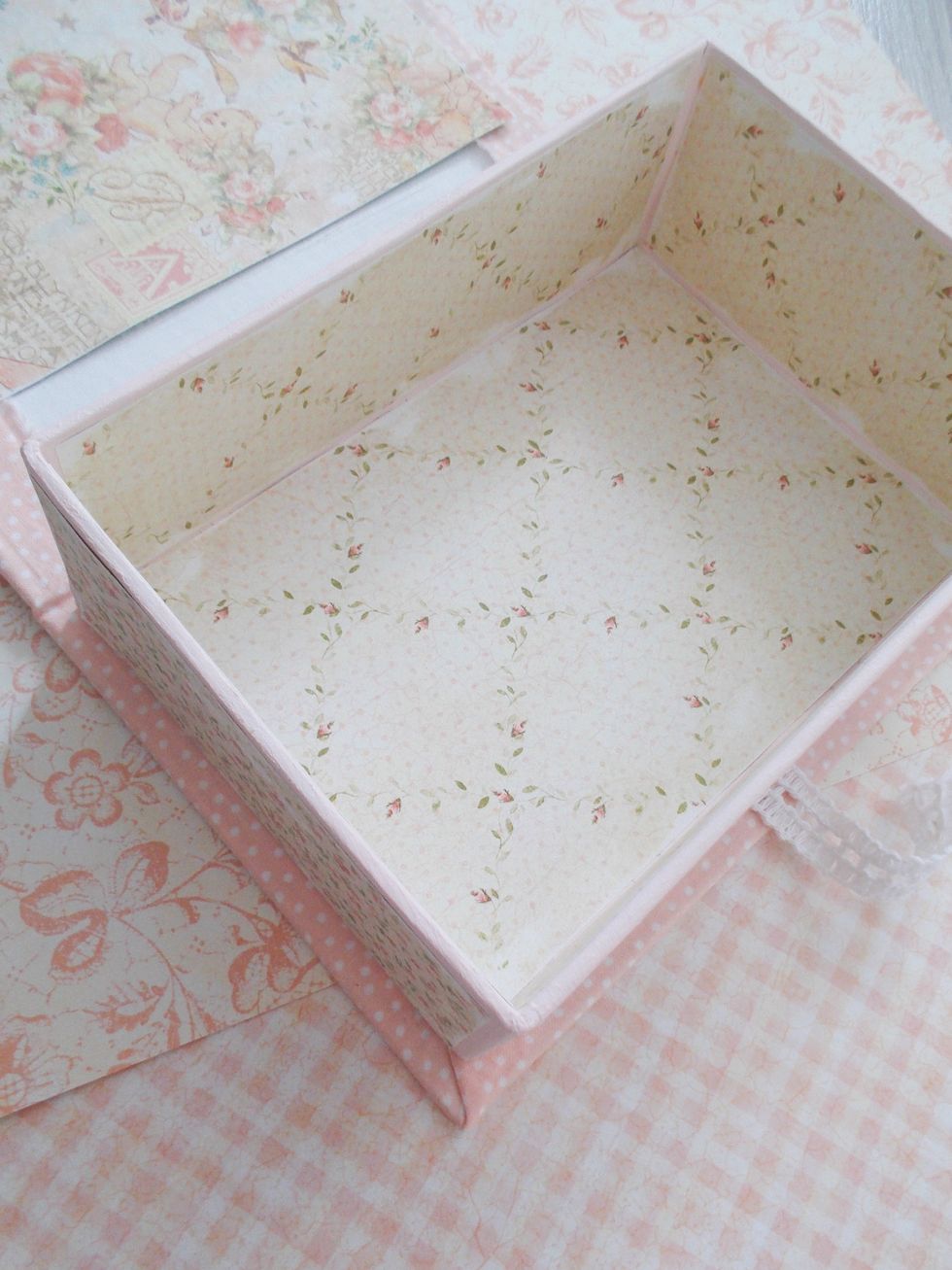 Glue up the box to the cover on the bottom side and on the sidewall.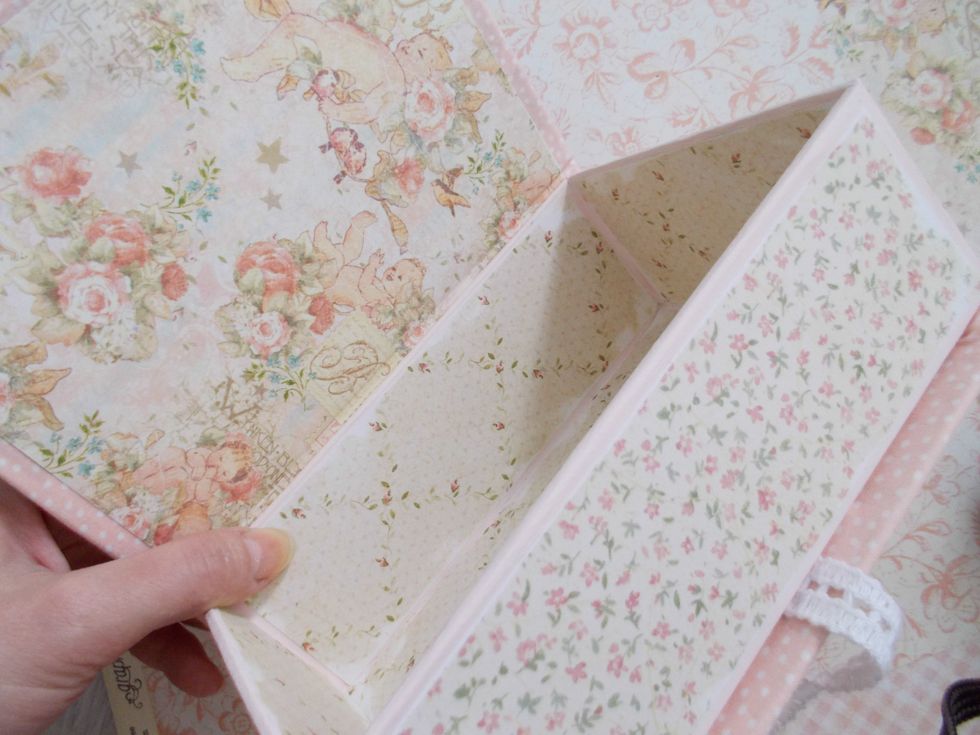 Press the sidewall strongly so that it is well stuck.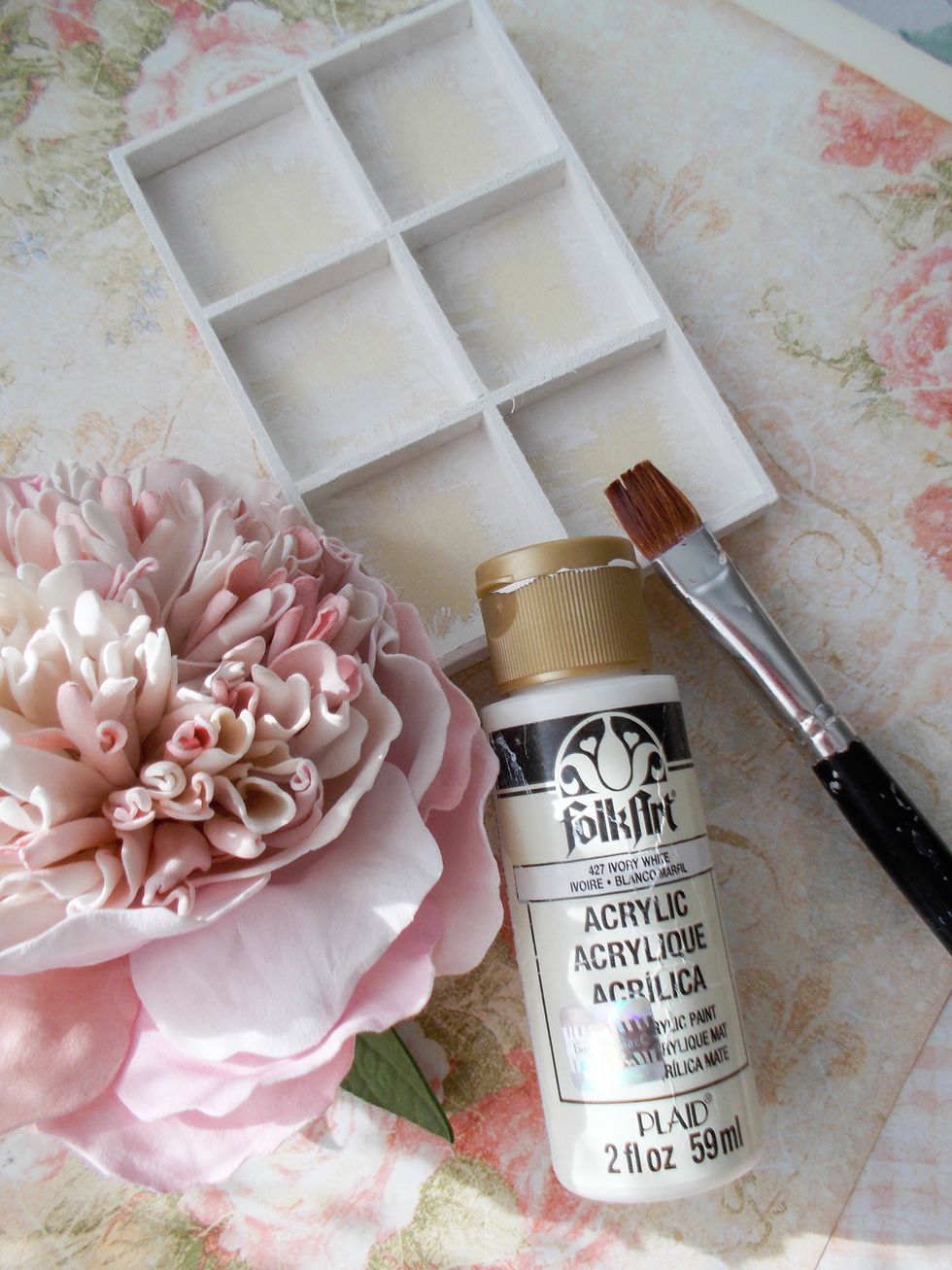 In the end I added some pretty detail for my Babybox: a little shadowbox inside the cover! I painted it in white color. Added paper details( from Graphic 45 Baby2 Bride) on the bottom and decorated.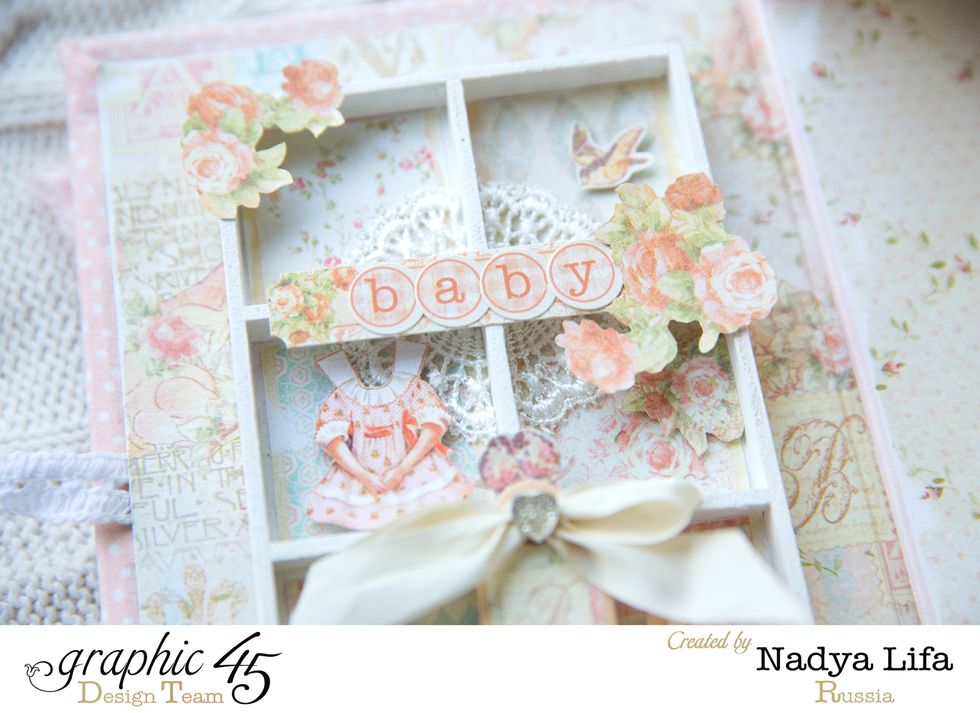 Oh, it`s my love Graphic 45 Baby2 Bride Collection!!! Used stickers, chipboard or cut something from adorable paper sheets to decor little shadowbox!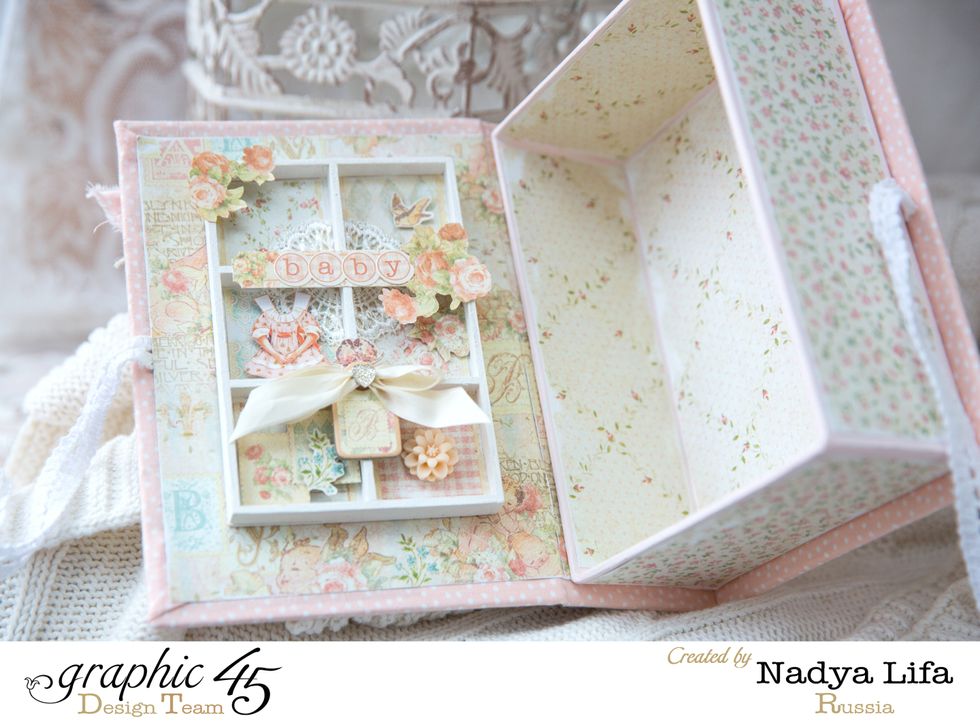 Glue up completed box inside the color of the box.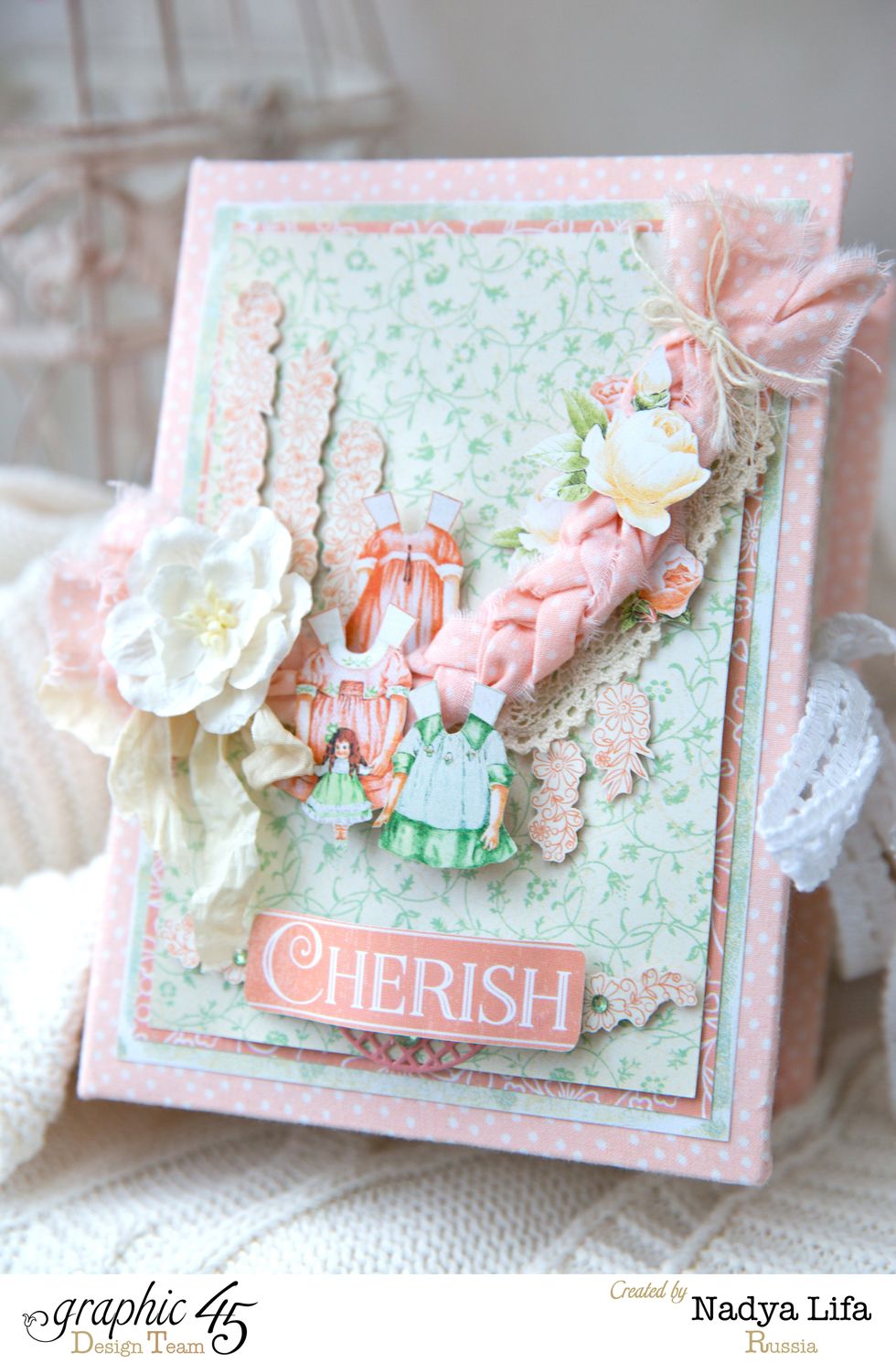 You can put inside this beautiful box your presents for Baby Shower! It will be great for baby's bootees or for little dress!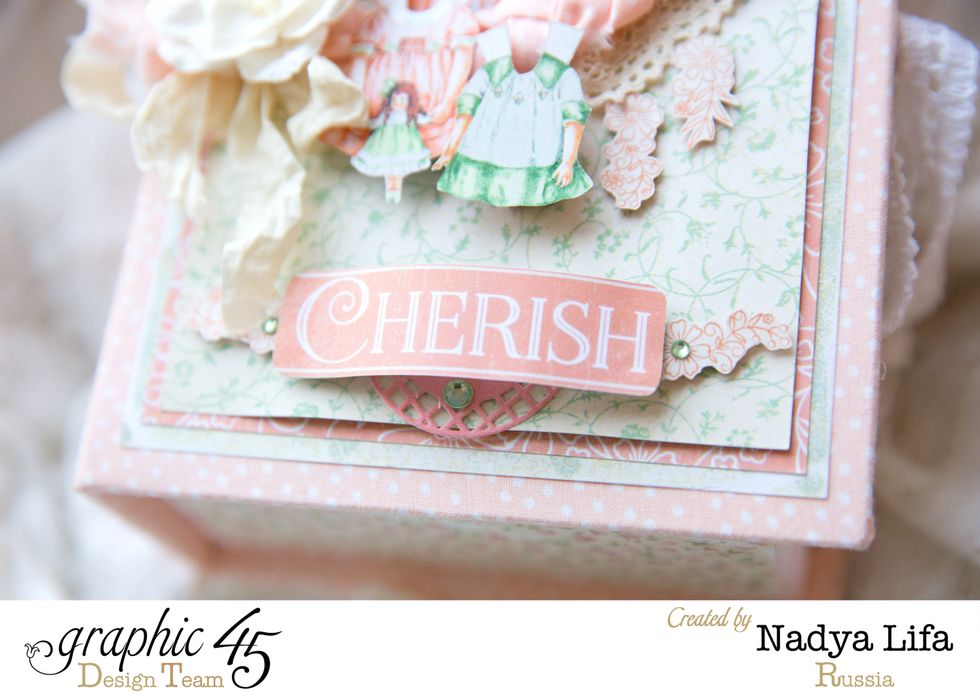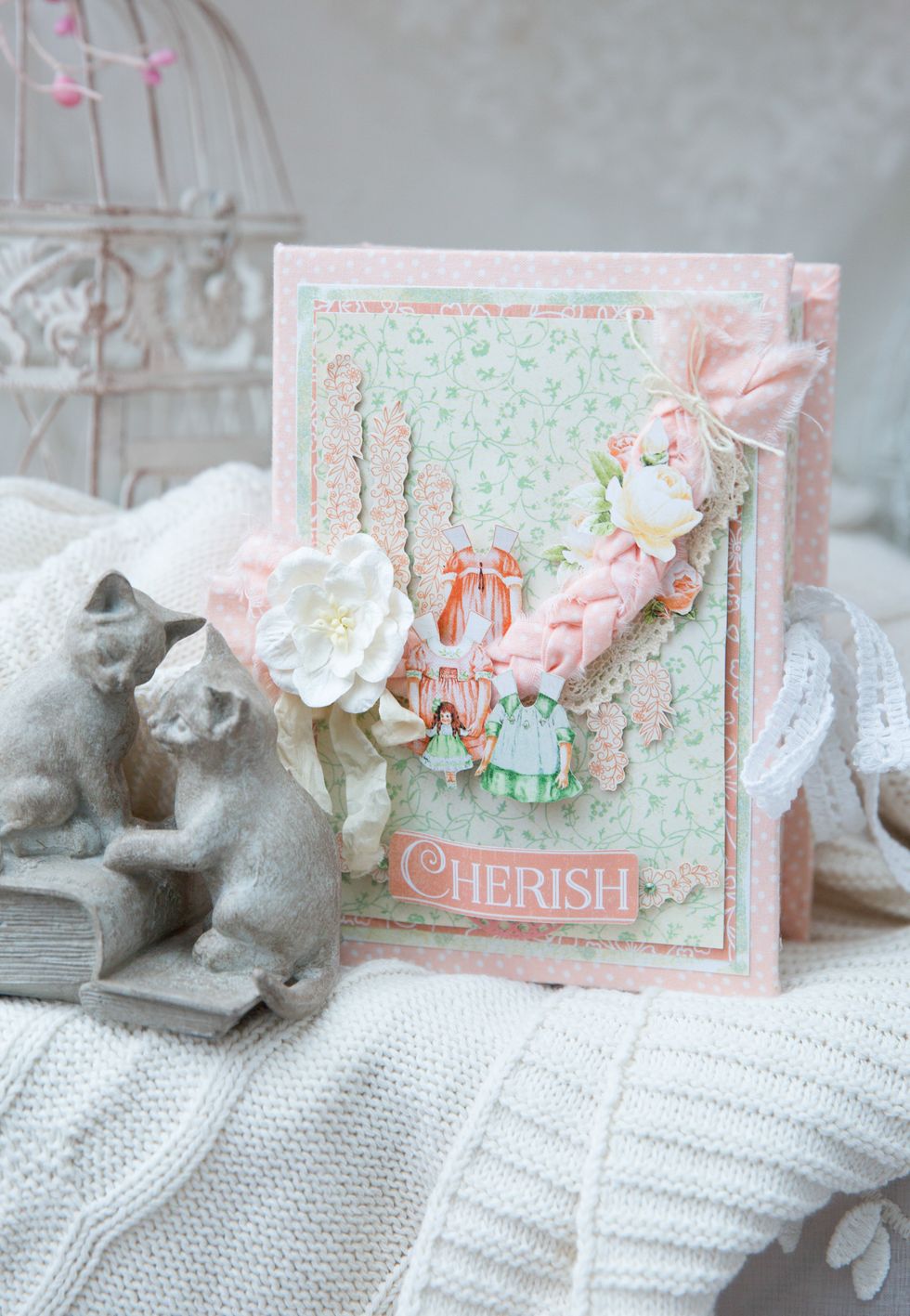 Have a perfect day and #scraprightnow with Graphic 45 materials !!! )) Love you!
Graphic 45 Baby to Bride Collector`s Edition
Graphic 45 Precious Memories Sugar and Spice
Graphic 45 Graphic 45 Staples Book Box
Graphic 45 Precious Memories Cuddle Time
Acrilyc paints: white and pink shell
Glue, 3 D foam tape
Fabric
Lace
Flowers
Wooden Shadowbox