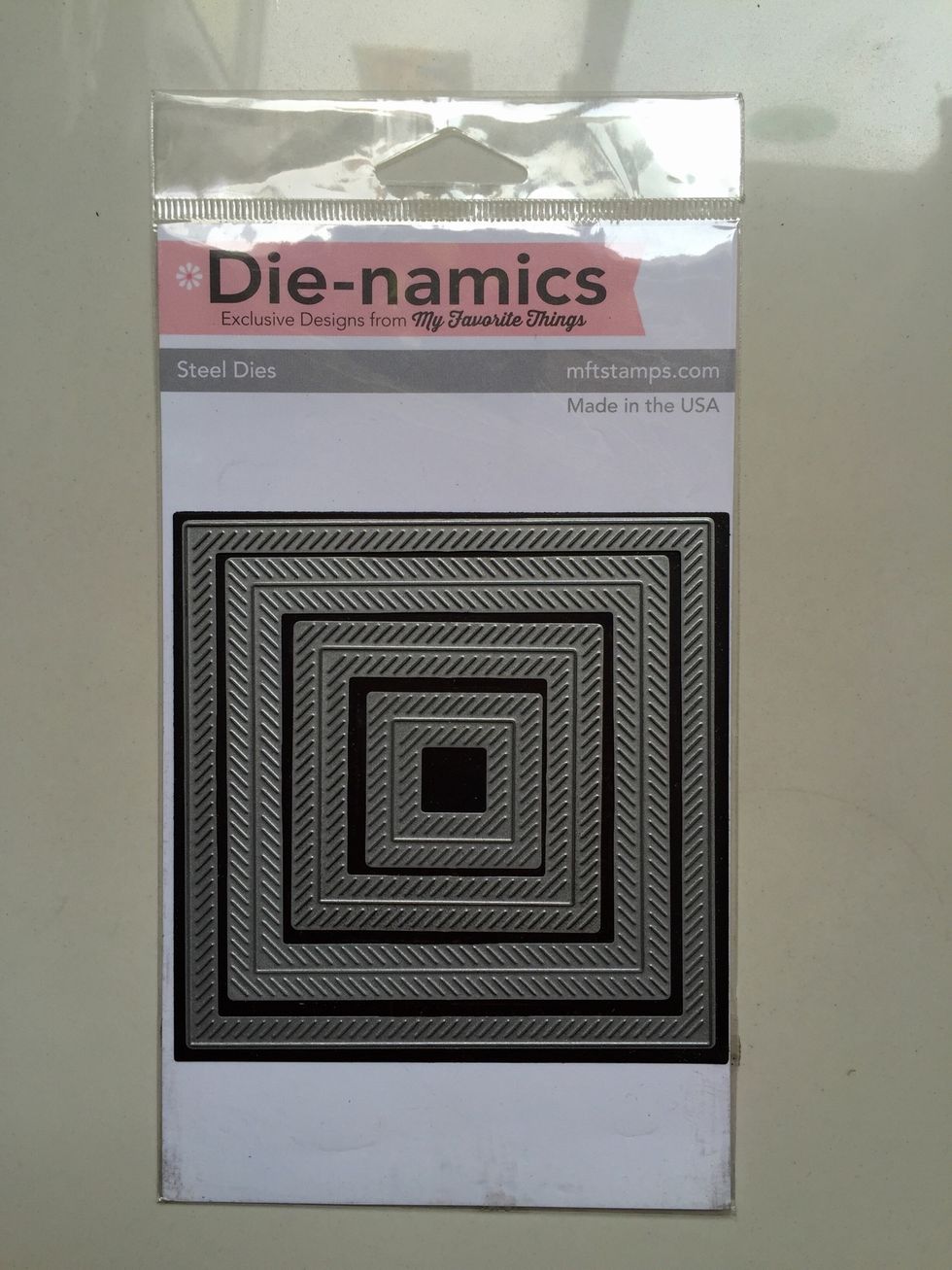 My Favorite Things die. Comes in 4 sizes. The stitches run on the edge of the cut square as well as on the negative edge. I'm using the 3rd smallest die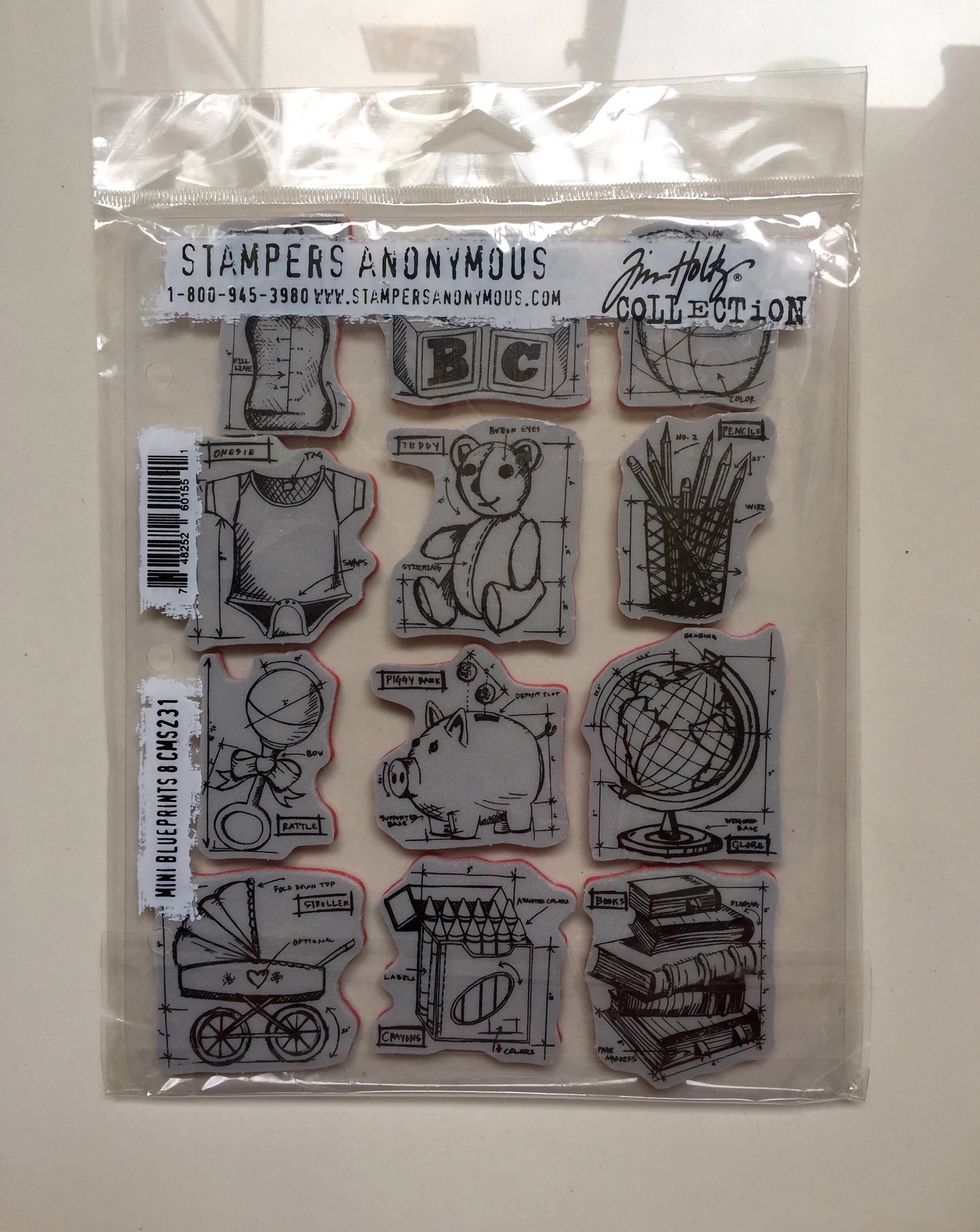 Tom Holtz stamp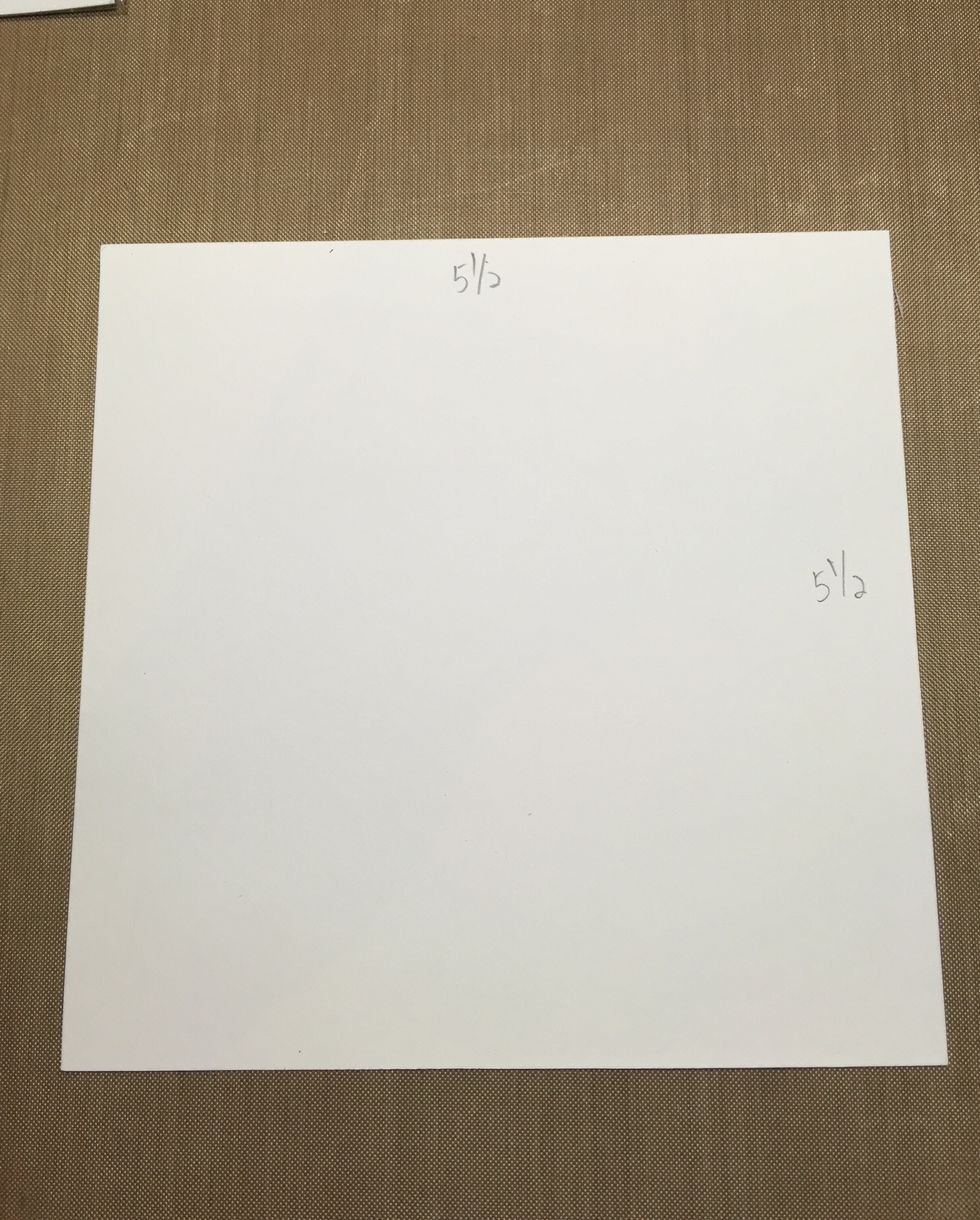 Cut a white cardstock at 5.5" x 5.5". That's the size I'm working on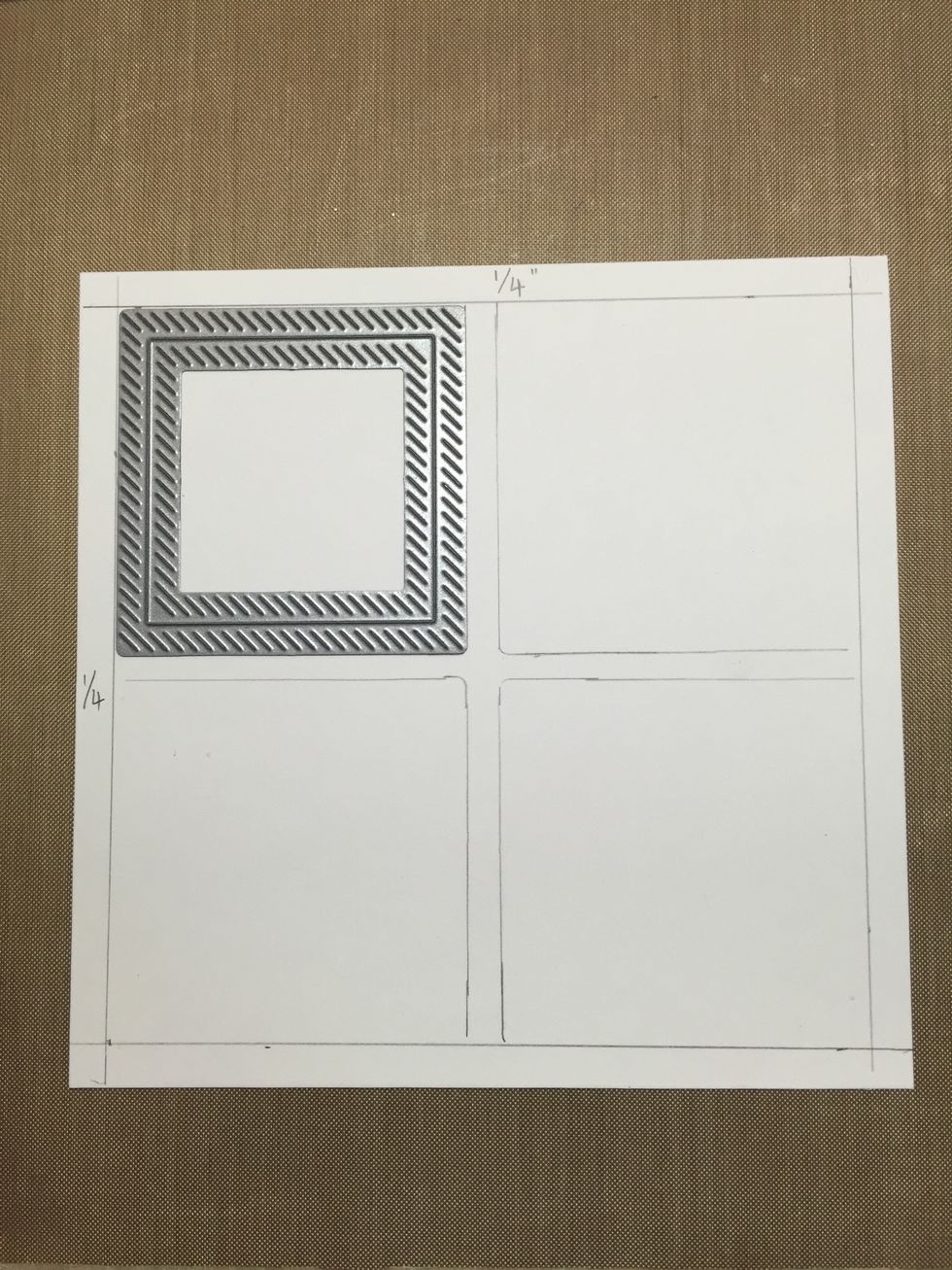 I wanted the dies to be in the middle of the paper so I'm leaving a border of 0.25" around the paper and using a pencil to denote where I'm cutting the 4 stitched dies
This is how it looks after cutting the 4 squares. Erase the pencil marks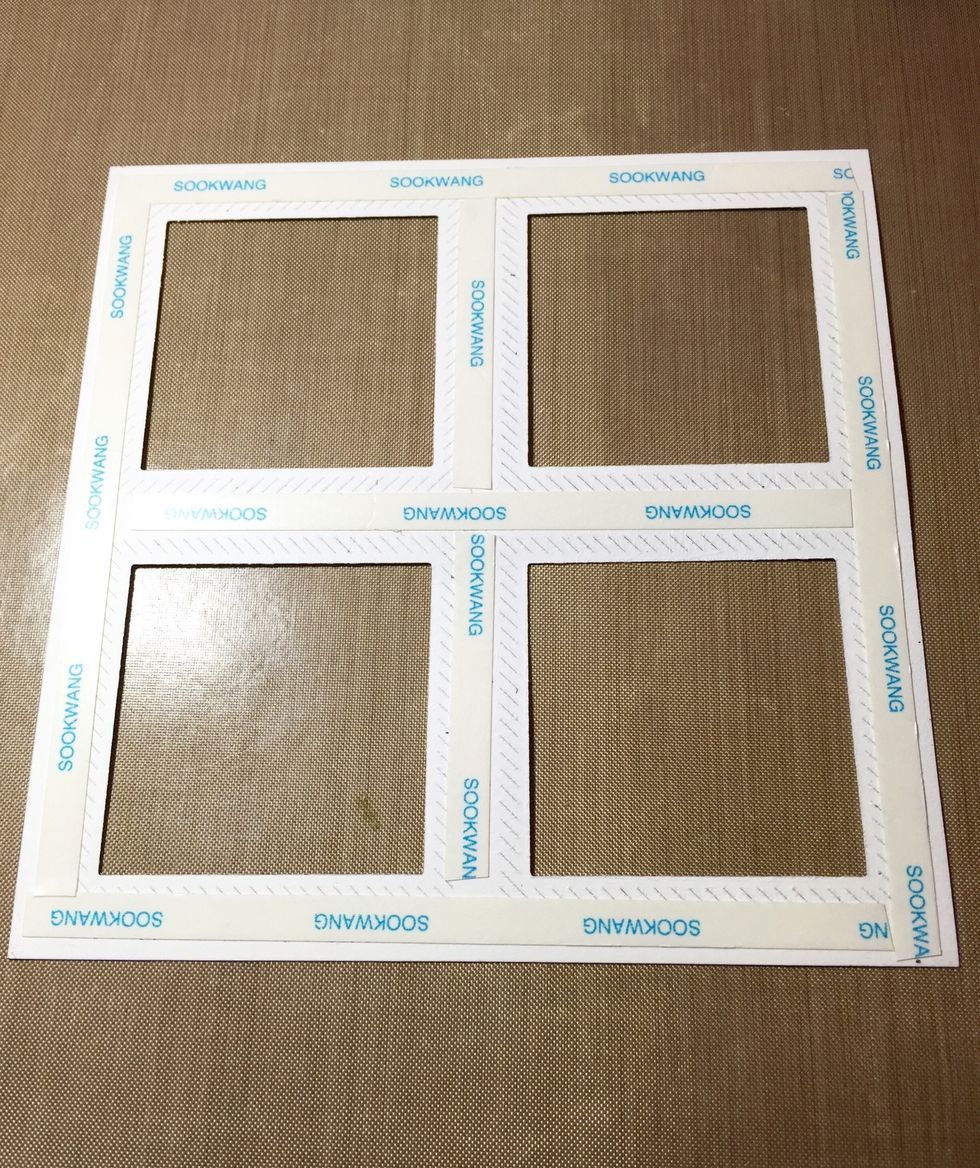 Cut an acetate the same size at 5.5" x 5.5" and use scor tape to adhere to paper.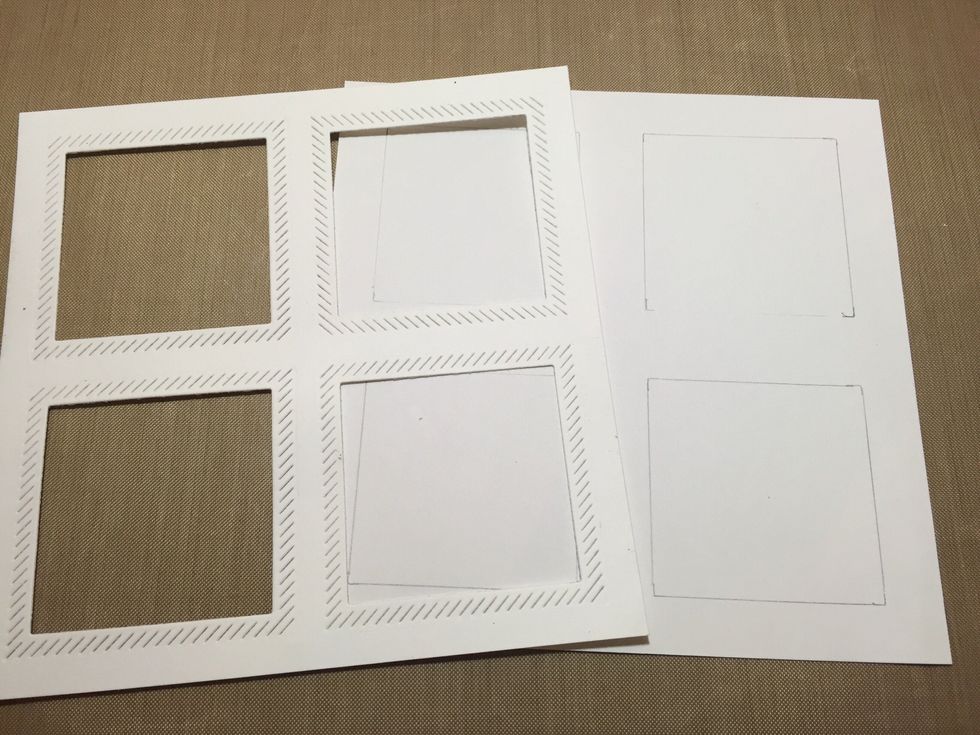 Cut another white cardstock at same size of 5.5" x 5.5". Place the 1st paper over it and pencil over the 4 "windows" onto the 2nd card. This is for ease of stamping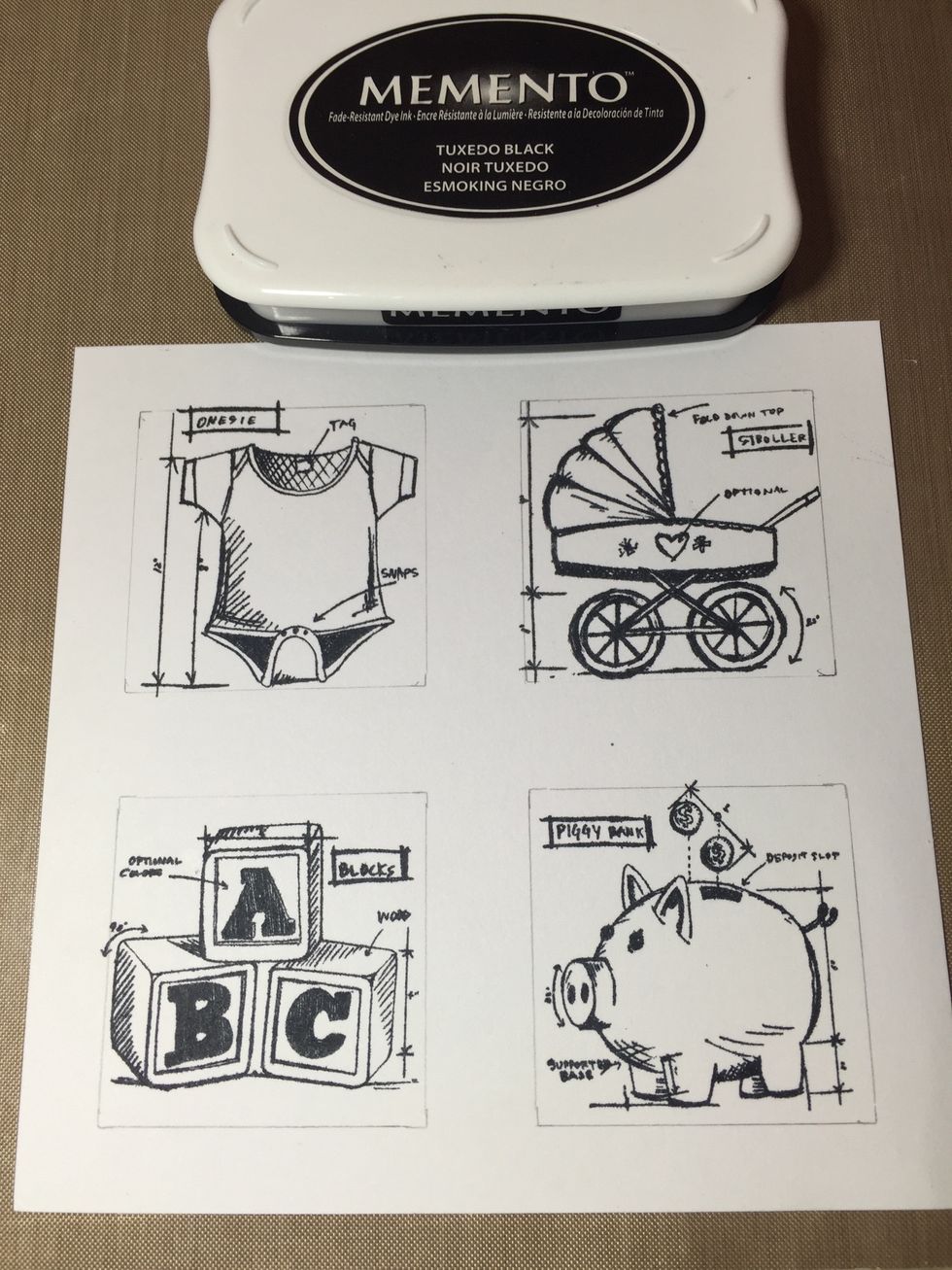 Stamp your images using Memento ink. Erase pencil marks
Colour them in with Copic markers! :) I love this part!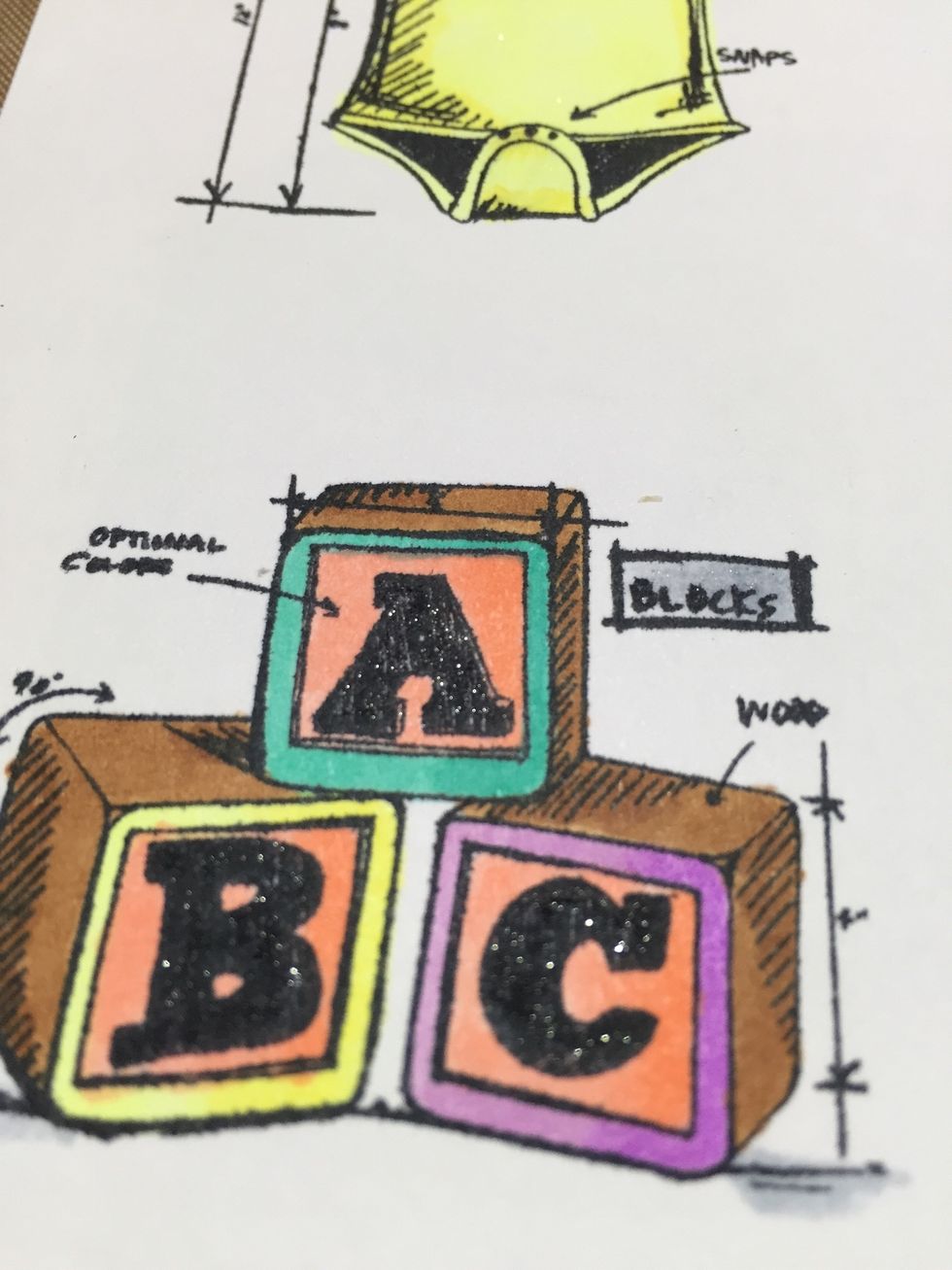 I used Wink of Stella clear glitter to add shine to certain parts of the stamped images. Here's a closeup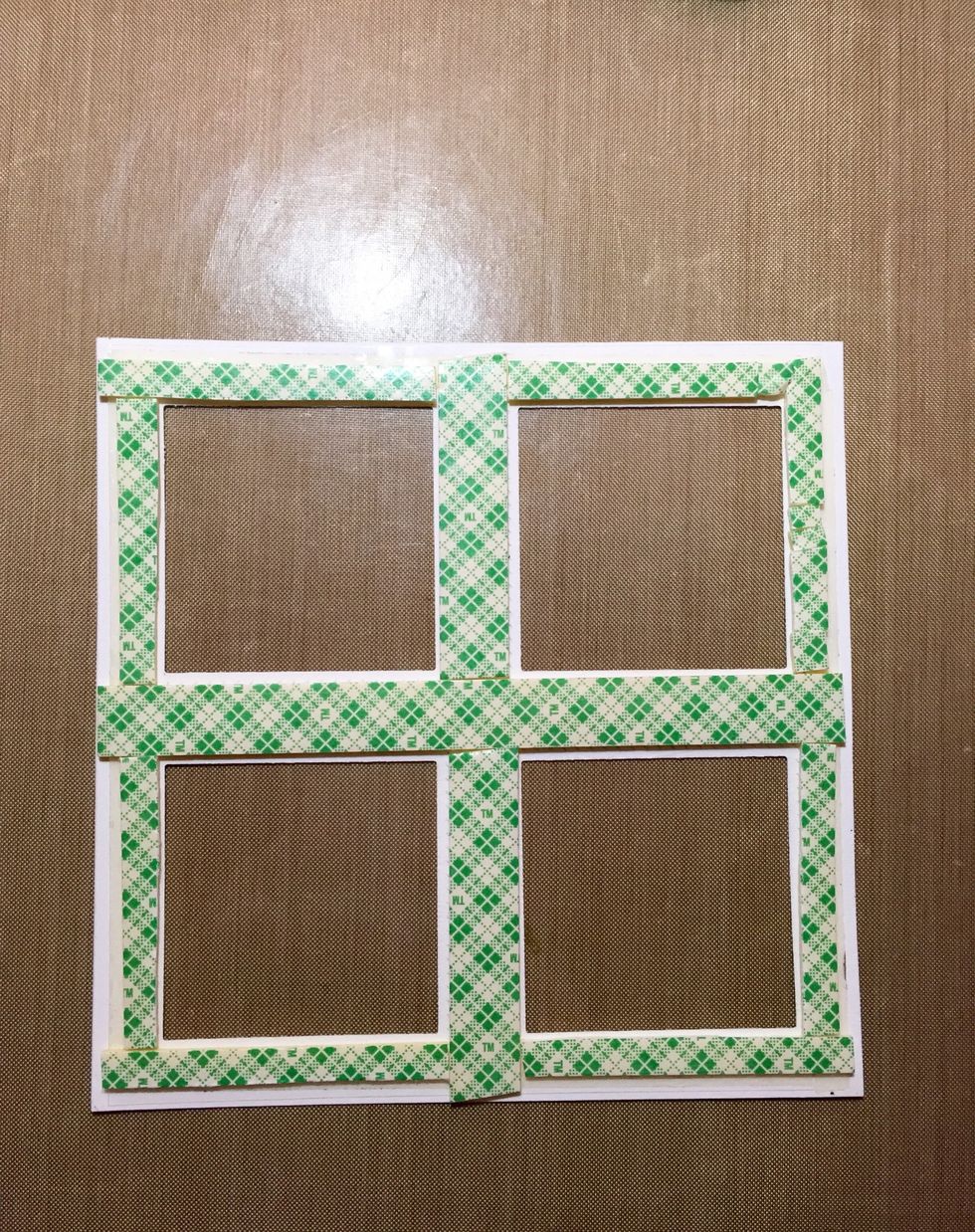 Add foam tape to the acetate of the card. I adhered foam tape around the edge of the "windows" as I wasn't sure if I had wanted to add embellishments inside them like a shaker. I didn't.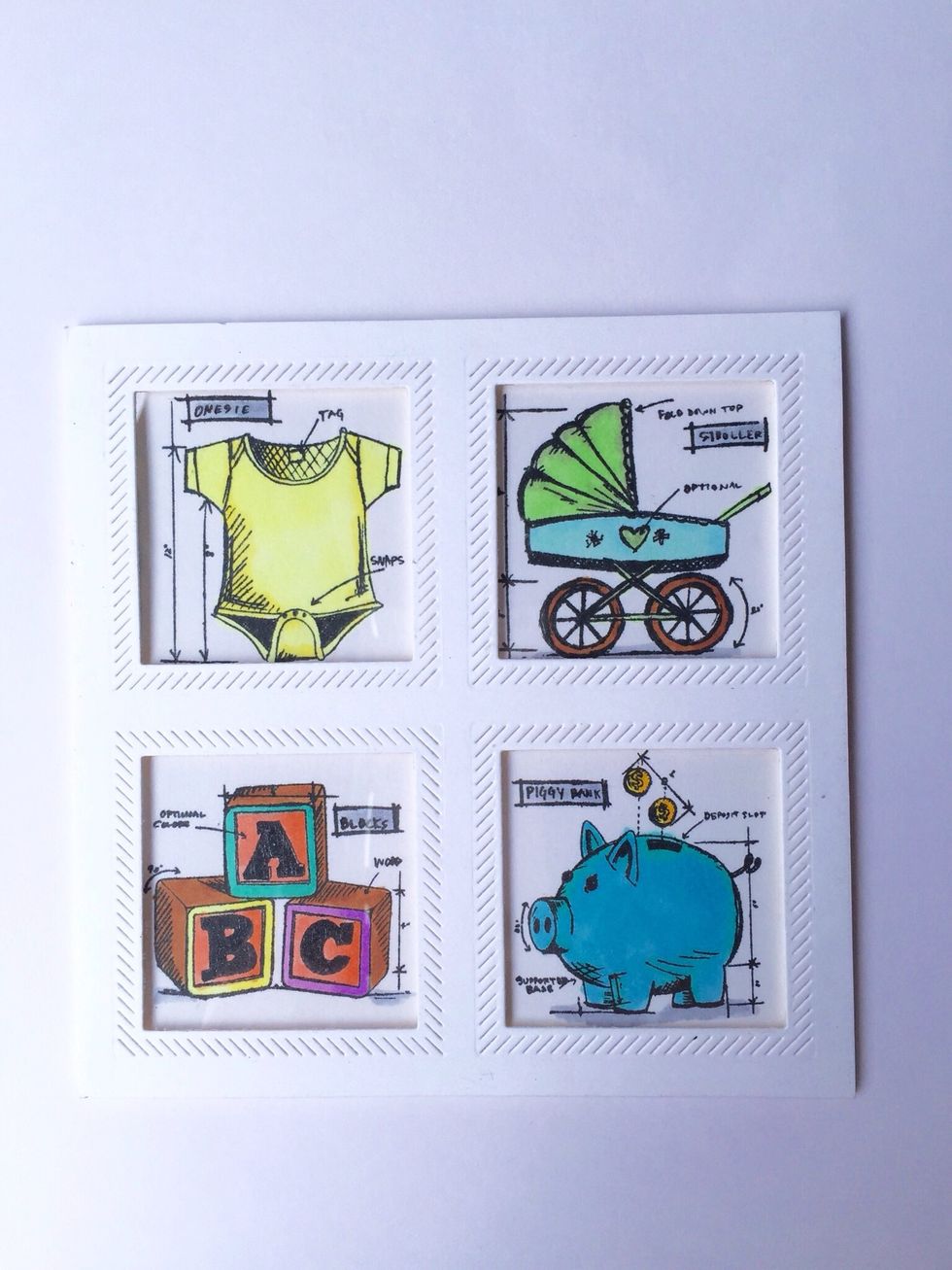 The finished look. From here, you can either create a card, a frame or rest it on an easel stand.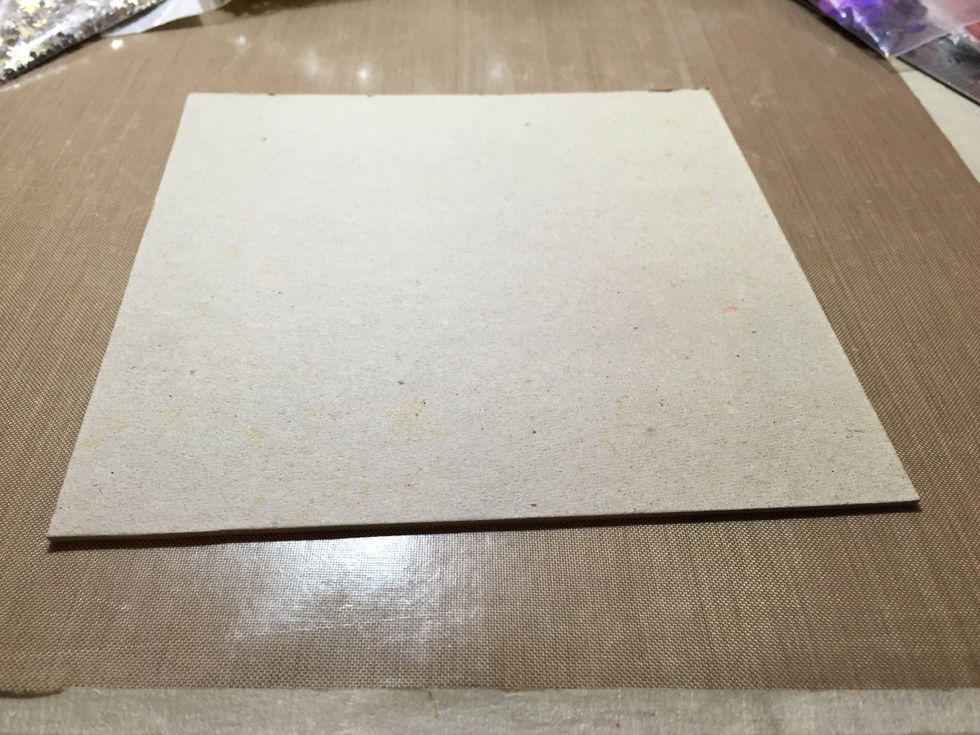 If you want to use it as a standing frame, better to adhere a thick cardboard behind it for strength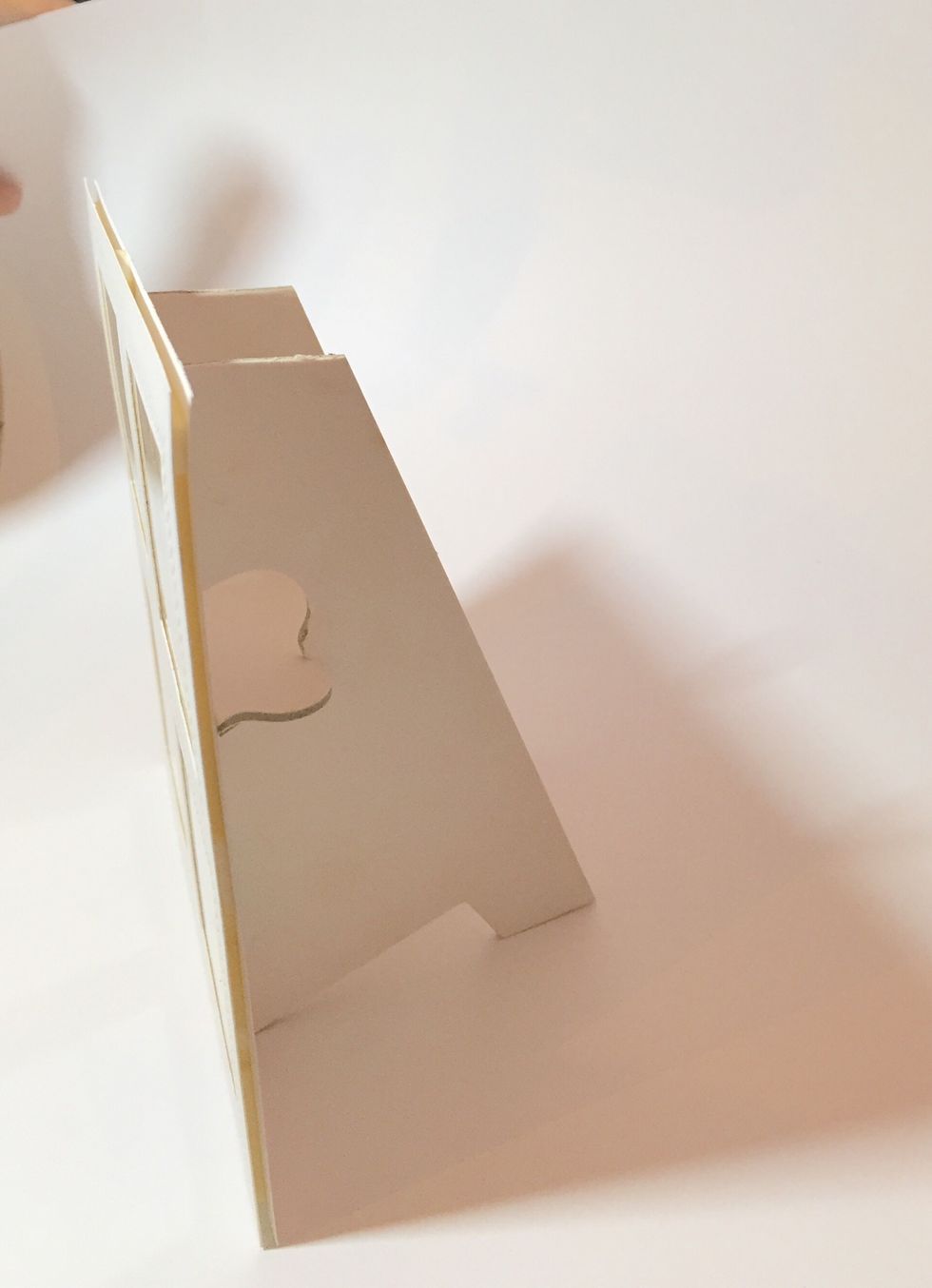 As a standing frame, backed it with a frame backing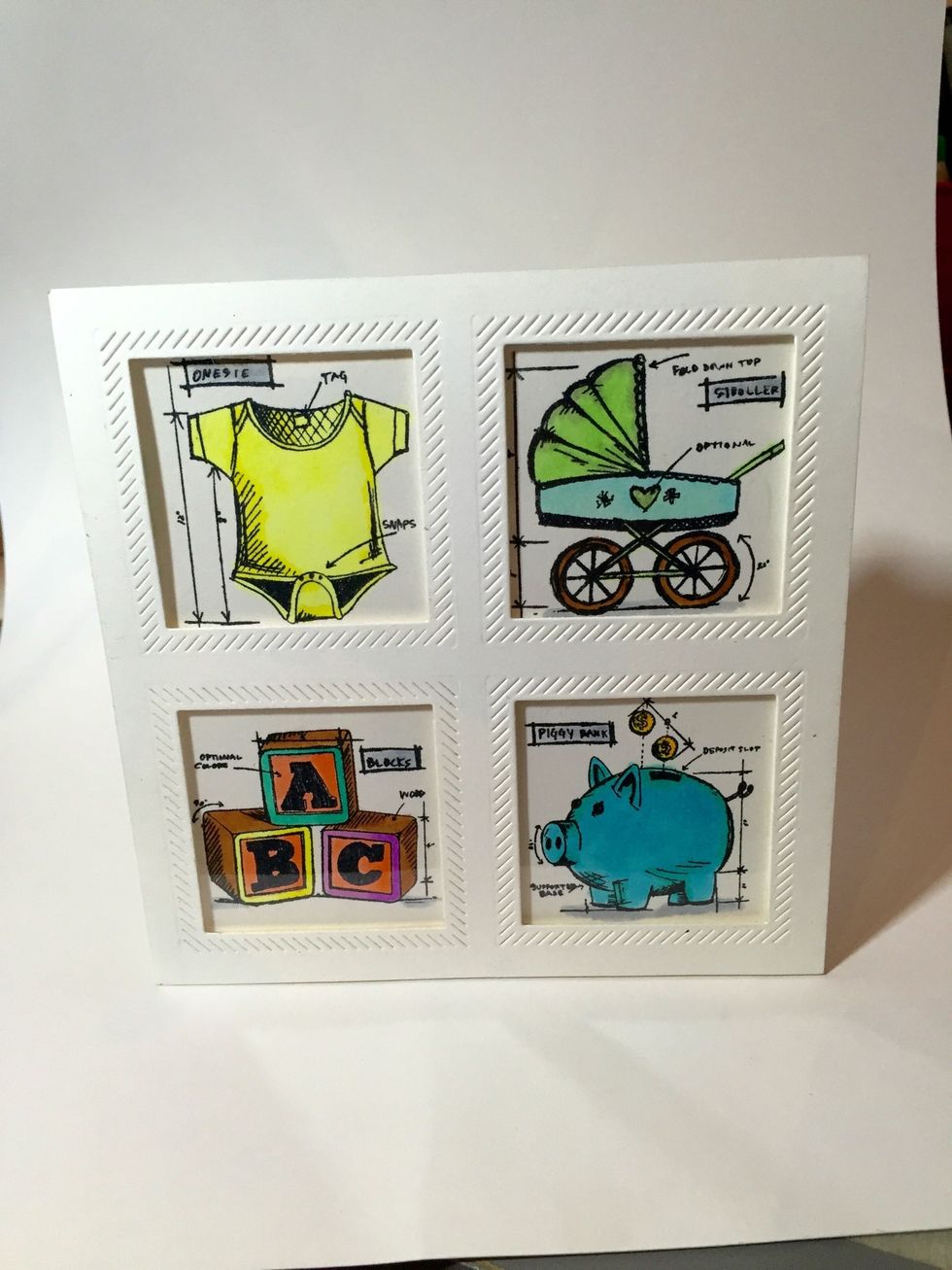 As a frame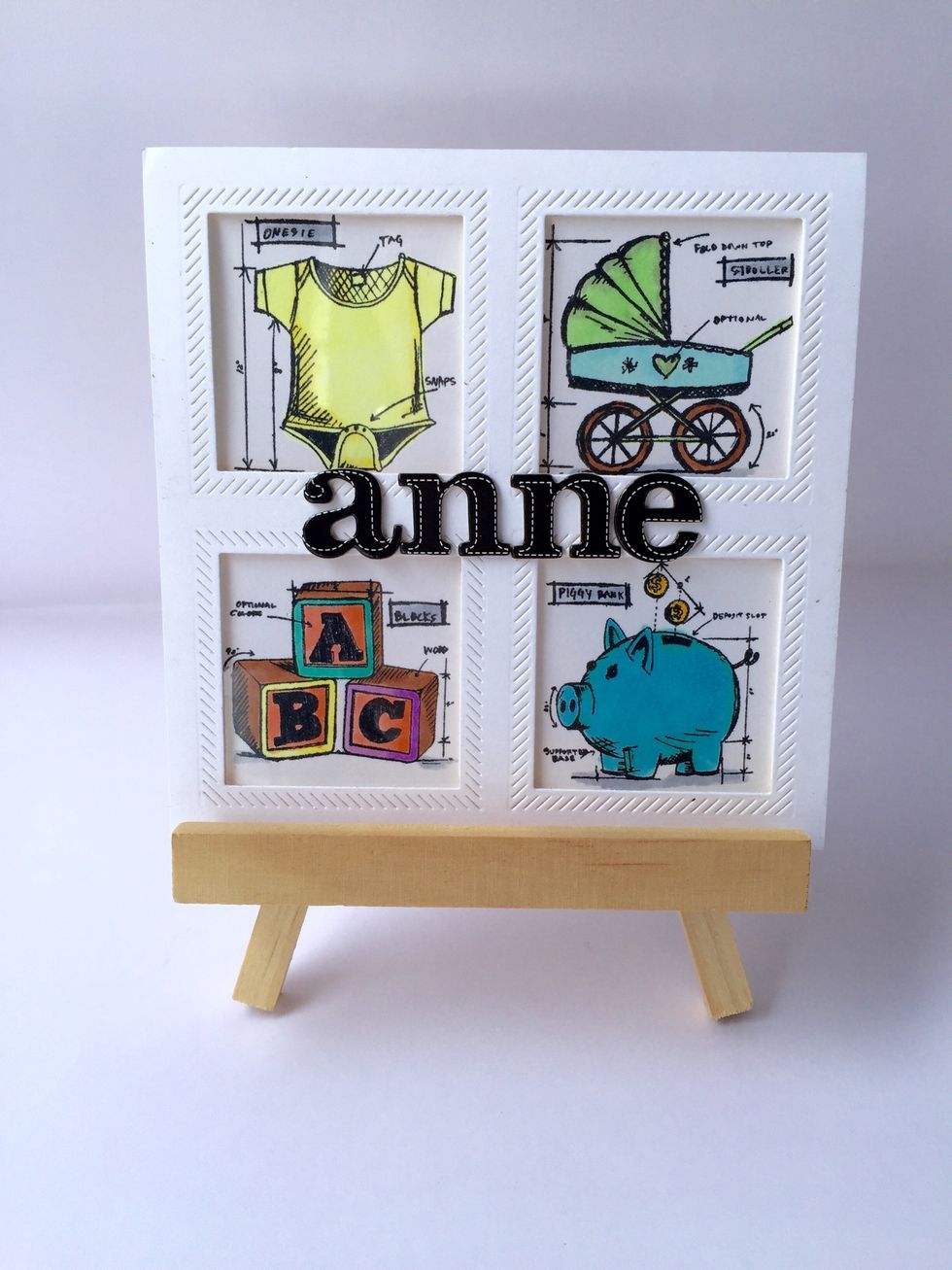 You can personalized it by adding the name of the child or replacing one of the stamped images with a photo of the baby!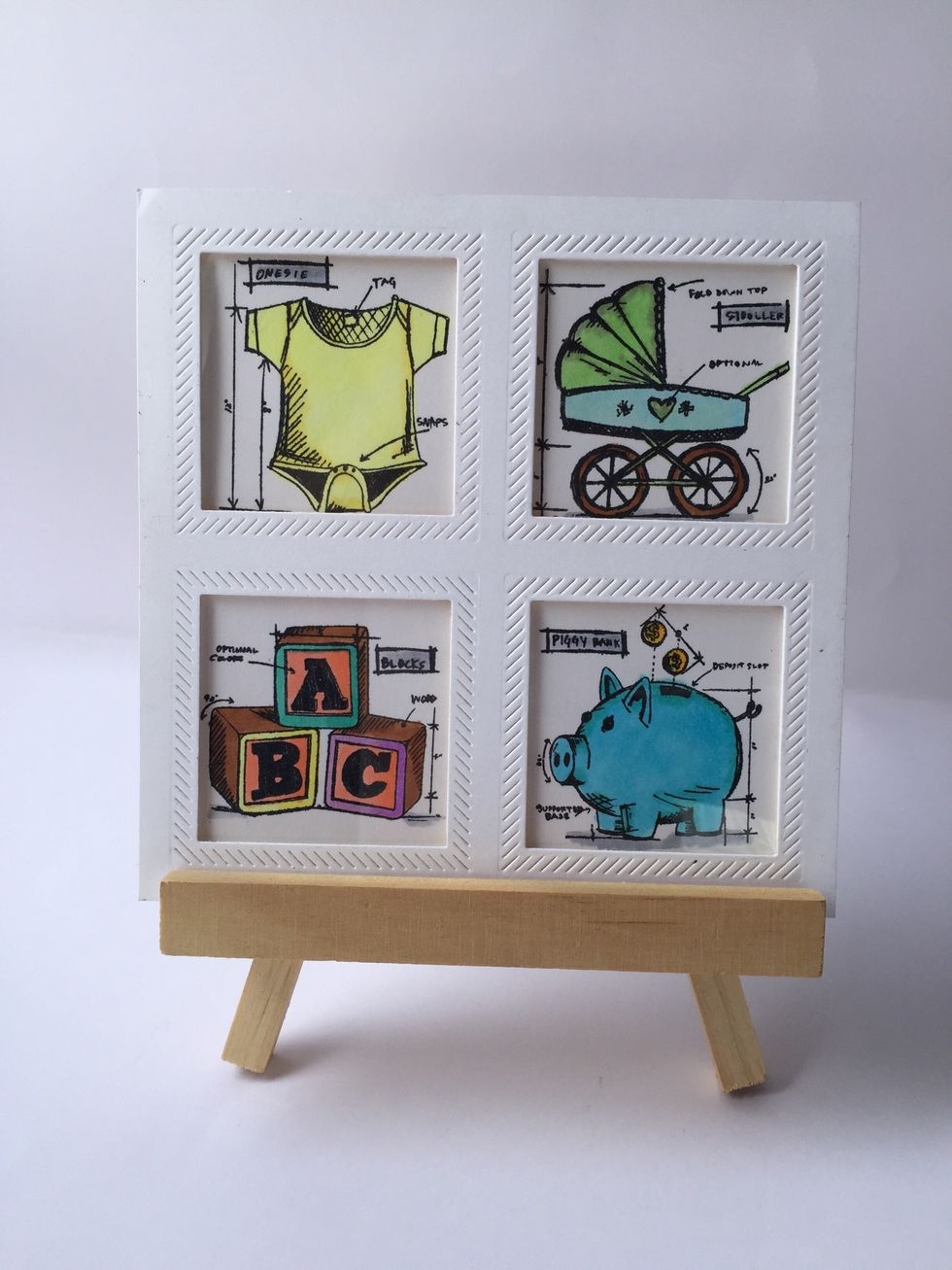 On a easel stand. Hope you guys had fun!
White cardstock
My Favorite Things In and Out stitched square die
Tim Holtz mini blueprints 8 CMS231 stamp
Scortape, foam tape
Acetate
Menento tuxedo black inkpad
Copic Ciao markers
Cardboard/easel stand/frame stand
Scrappytale ( Jennie)
Stay home mom to a precious tyke and a hard working man. http://facebook.com/pages/Scrappytale/174120443183