White wash a canvas with lightly with Ash.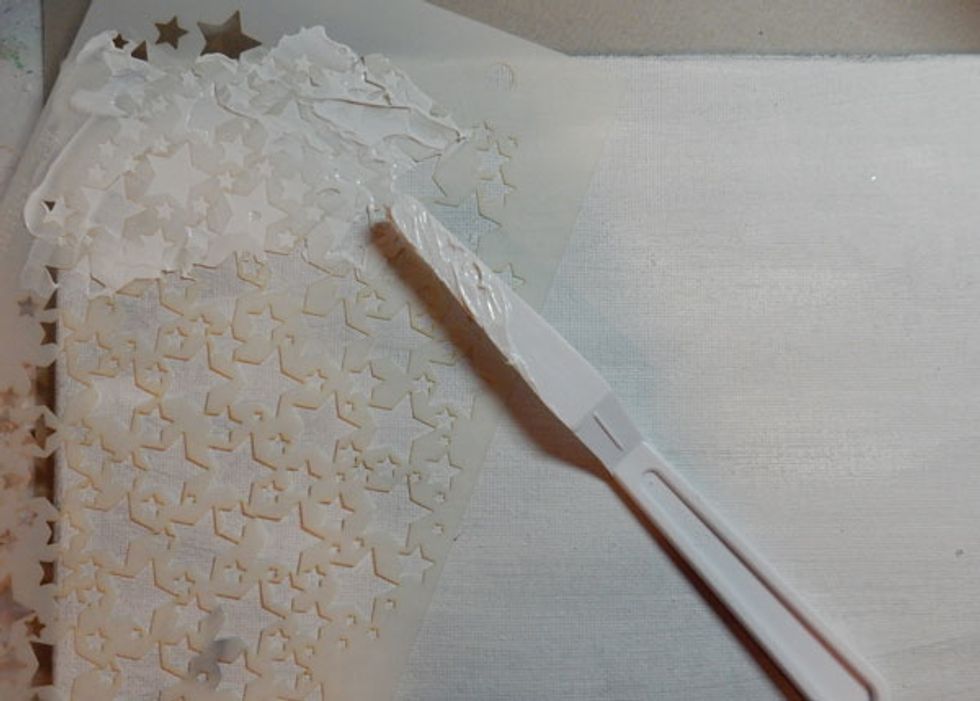 Create dimension by adding molding paste though Star Stencil in 2 opposite corners. Allow to dry.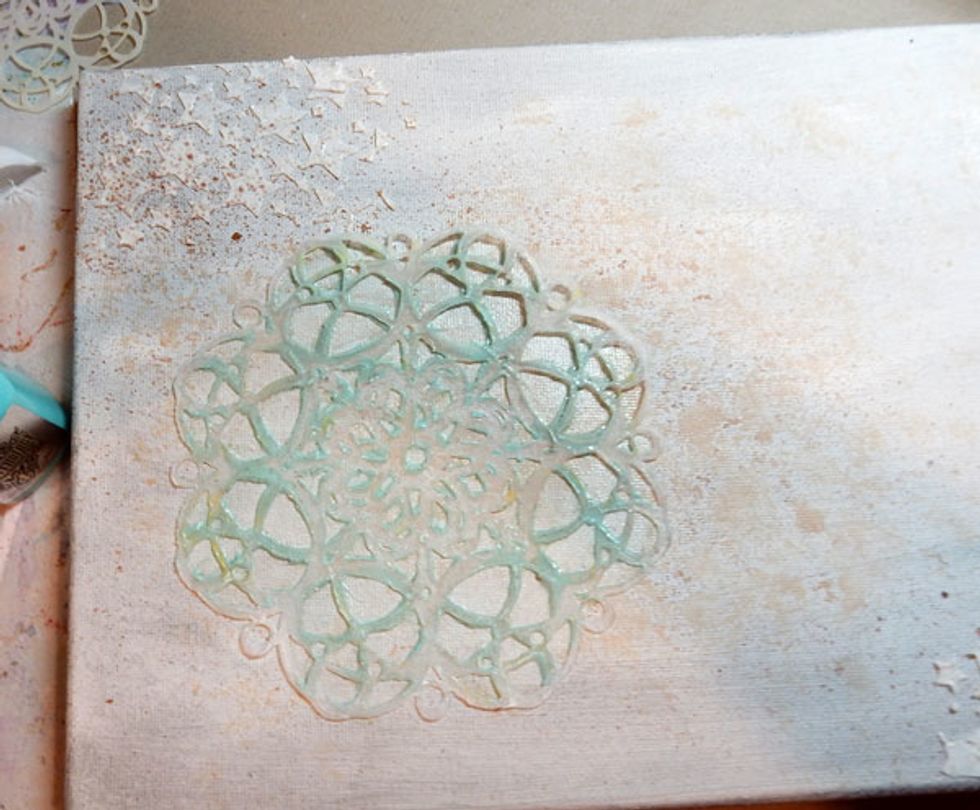 Spritz canvas with Cinnamon Toast Colorations. Then place the Meridian Stencil on top and paint with Pixie Sorbet.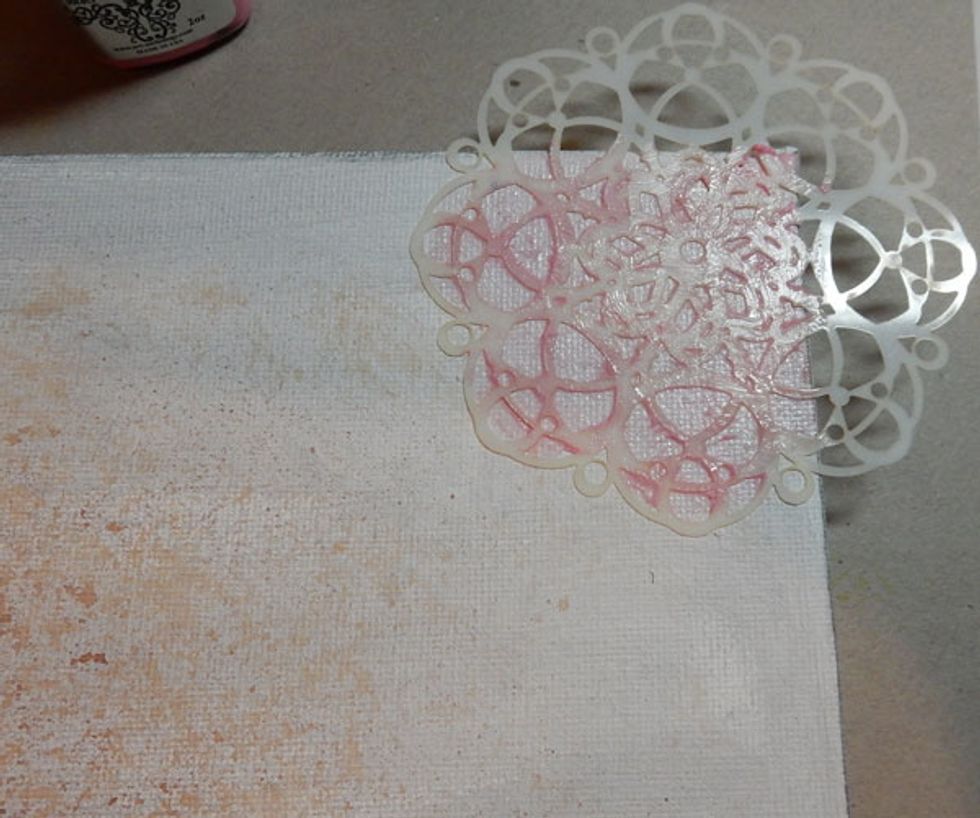 Using the Meridian Stencil again, paint a hint of pink in one corner.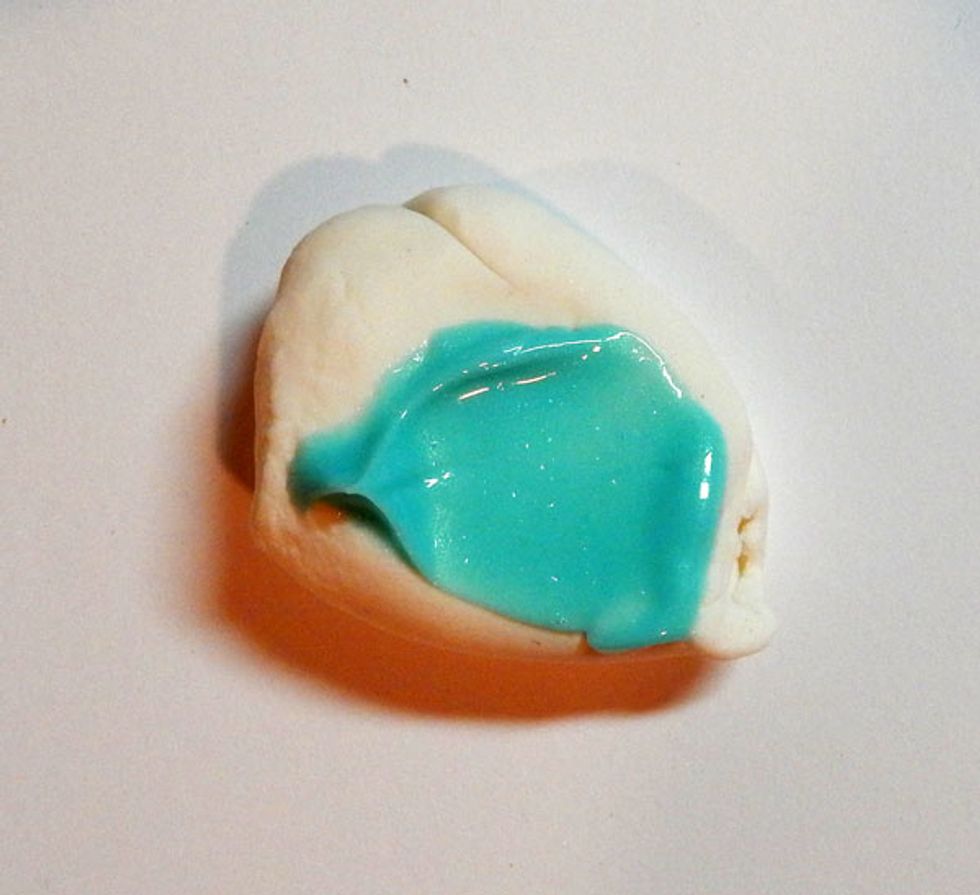 Mix white Makin's Clay with Pixie Sorbet. Work the clay until the paint has completely mixed with the clay. Add more paint as necessary to achieve the look you want.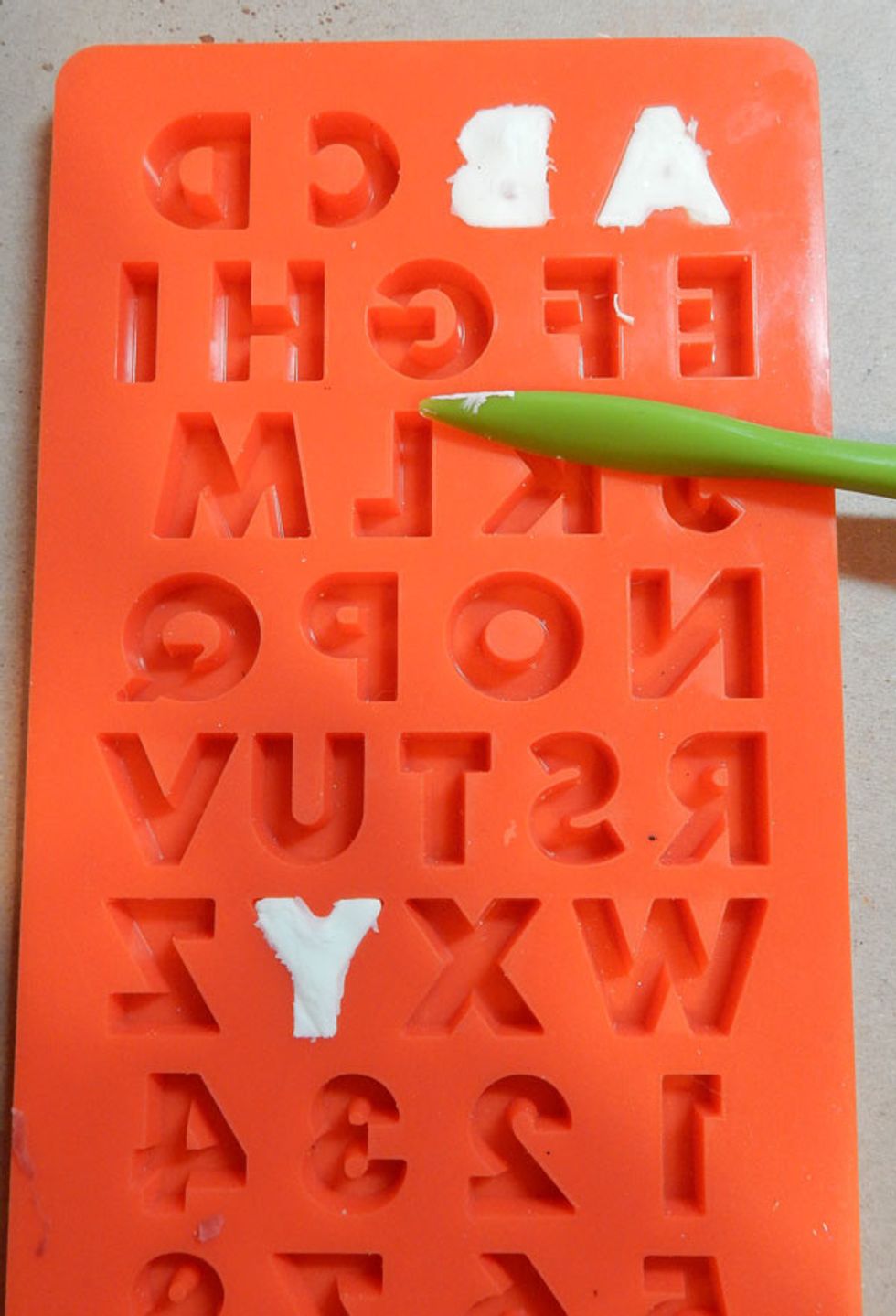 Place the mixed clay in the mold, spelling out Baby Boy. Use Makin's Clay tools to smooth out clay in the molds. Remove the letters.
After creating the letters, roll out some of the clay into very thin strips. These will be used with the punch.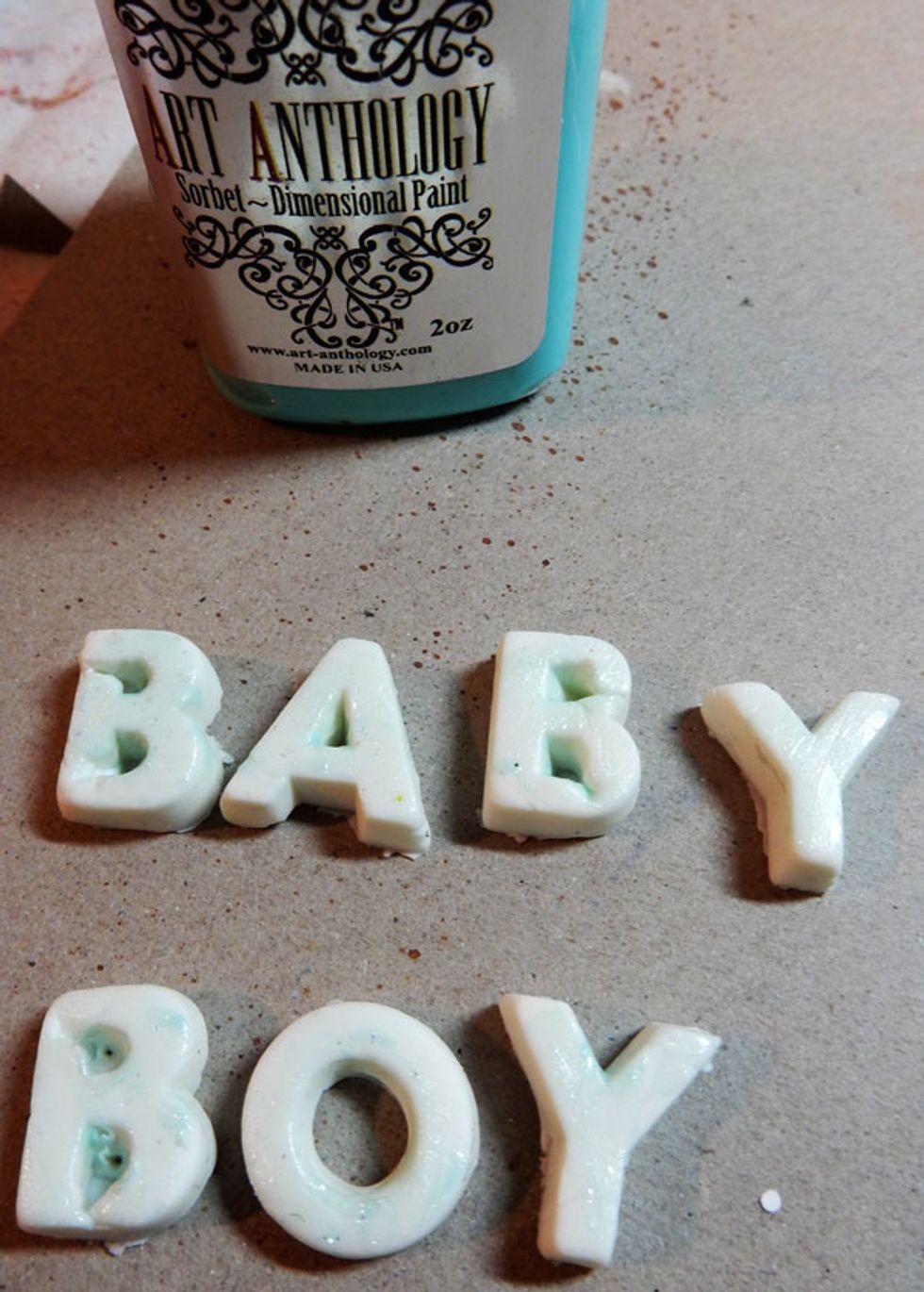 Paint additional Pixie Sorbet to the letters as needed.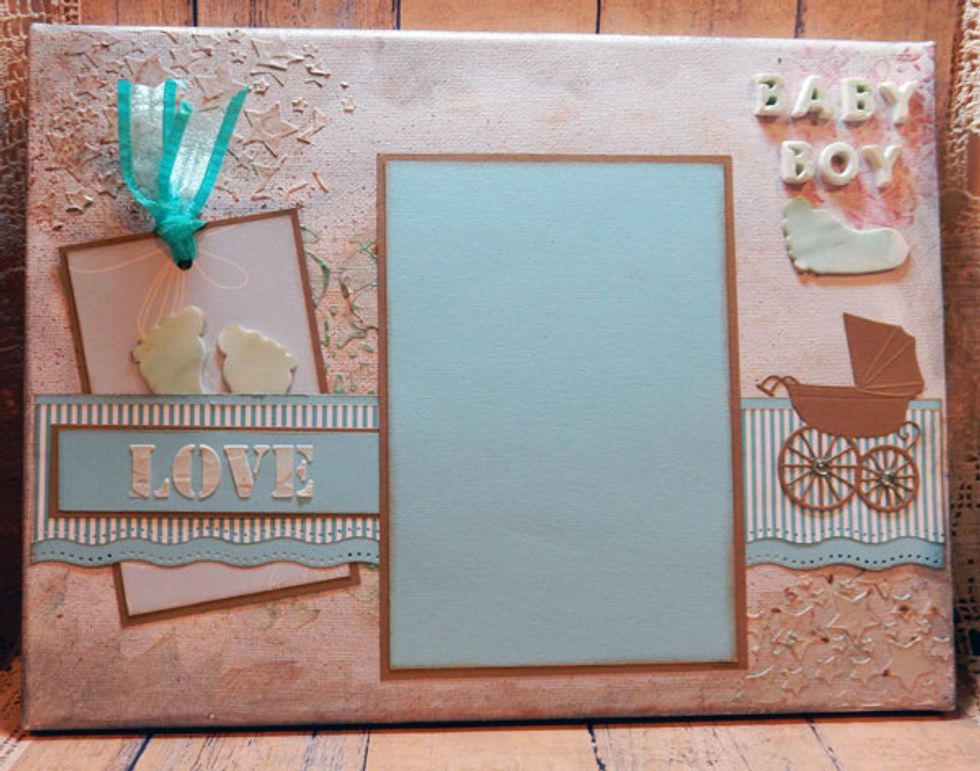 Add cardstock and pattern paper strips across the canvas. Add a photo mat. Use the Soliloquy Stencil to spell out LOVE. Punch 3 feet from the thin strips of clay and adhere to the canvas.
8" x 10" canvas
Ash Sorbet
Pixie Sorbet
Cotton Candy Velvet
Soliloquy Stencil
Meridian Stencil
Stars Stencil
Cinnamon Toast Colorations
Molding Paste
Makin's Clay
Mod Podge Mold
Memory Box Stencil
EK Success Punch
Art Anthology
Art Anthology is a manufacturer of dimensional mediums.\n\nCome chat with us in our Facebook Group: Art Anthology Adventures in Art