How to create a altered canvas using stash items
Create a Altered Canvas Using Stash Items
11
Using 5X7 flat board canvas, take the dot matirx stencil and apply a coat of mud texture paste. Heat set to dry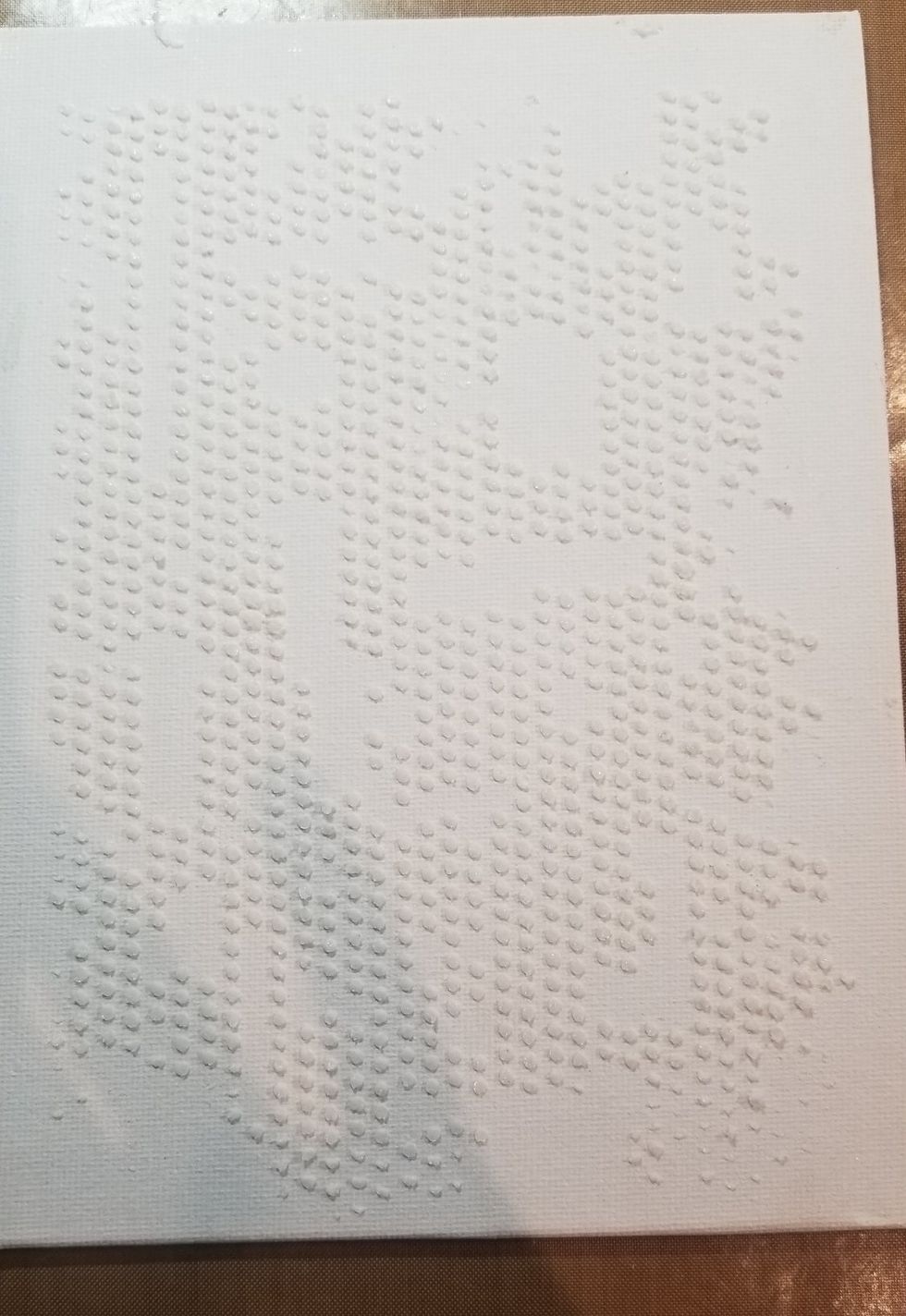 Once the mud is dry add some embellishments from your stash. I adhere these using gel medium.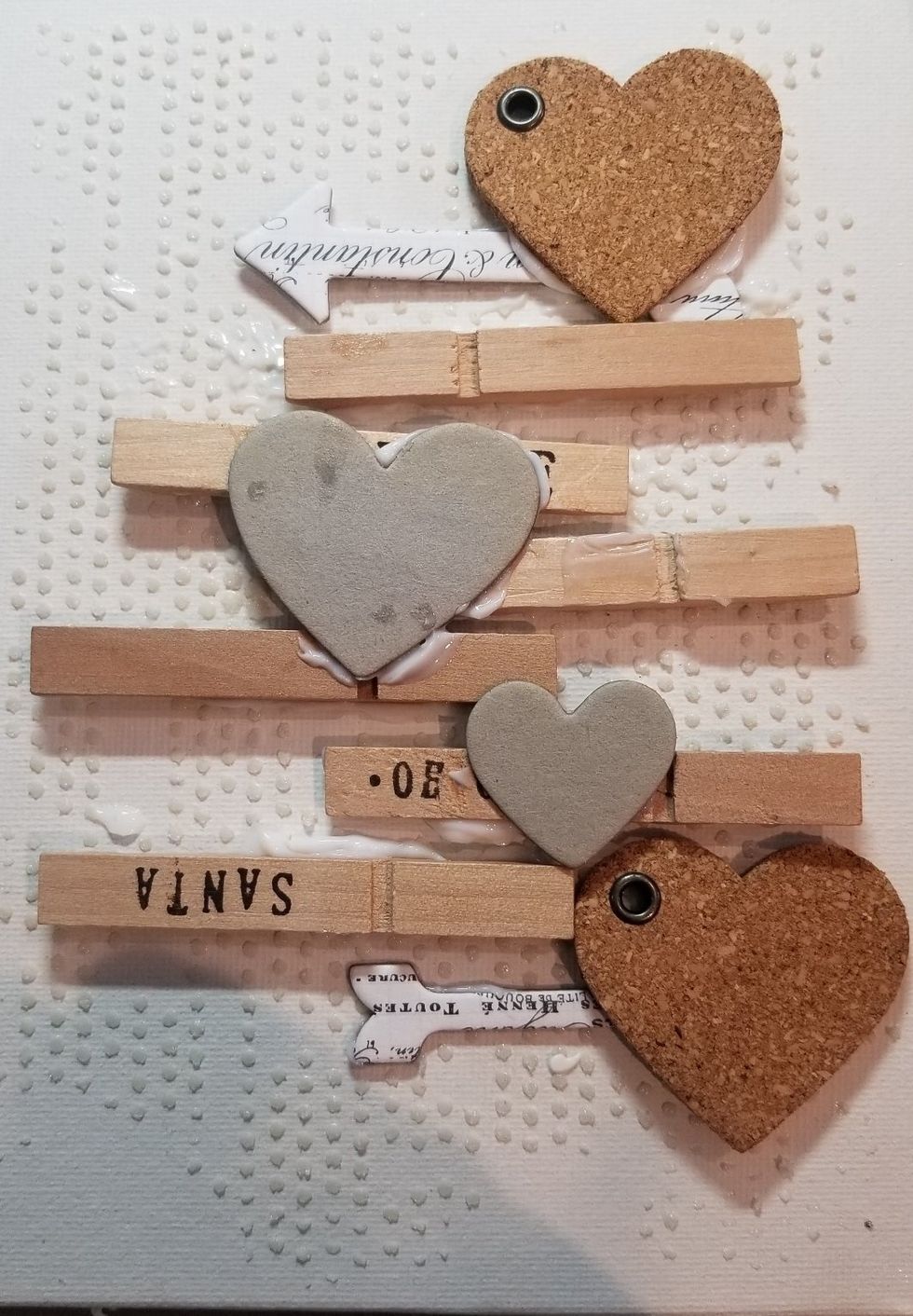 I added some buttons and flowers. I did end up taking the flowers off as the red did not gesso well. You want to give all of this a coat of gesso. and Heat set to dry.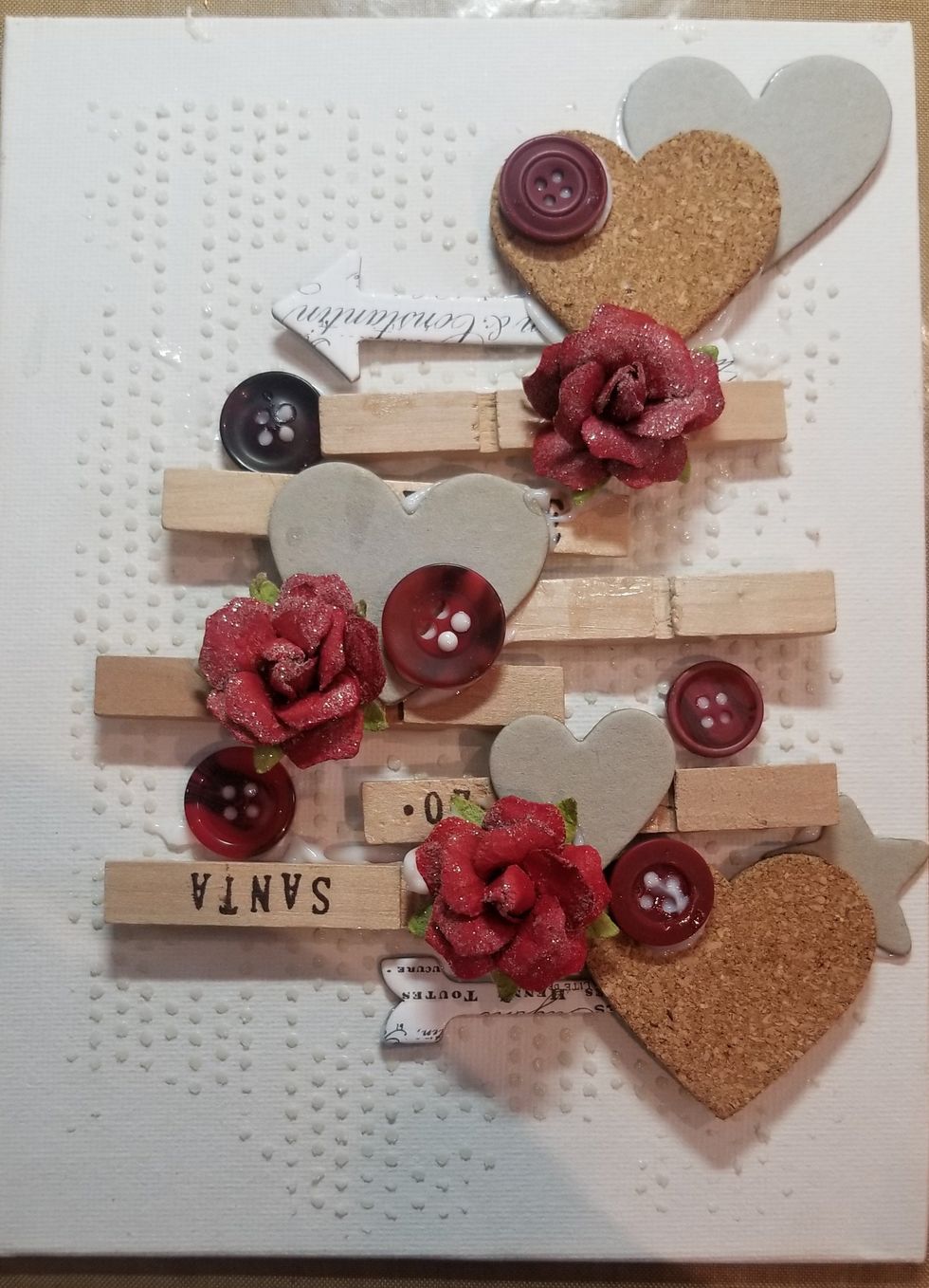 Using Lagoon as the shadow i added shadows to the bottom of all the embellishments. I watered it down with a water mister and dried it off with a wet nap.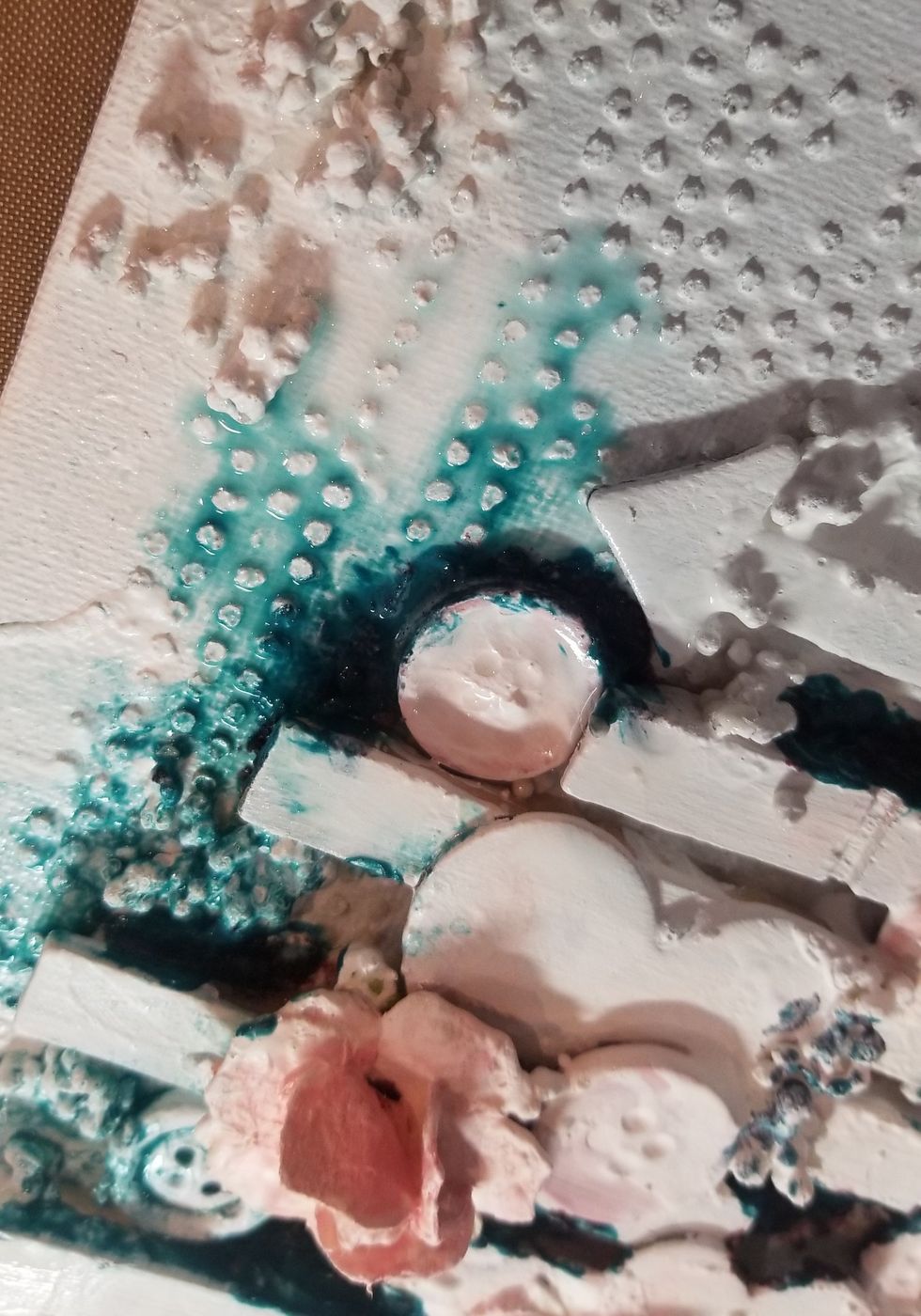 I added Kano Velvet to add some darker shadows. and watered it down a bit too.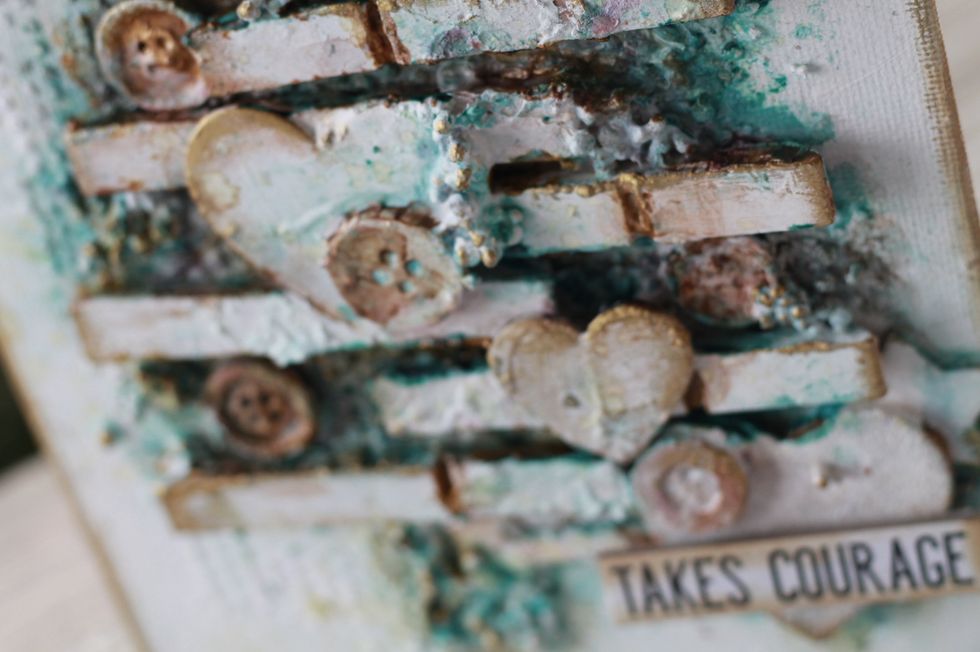 I added some teal matte finish paste to add more depth to the shadows.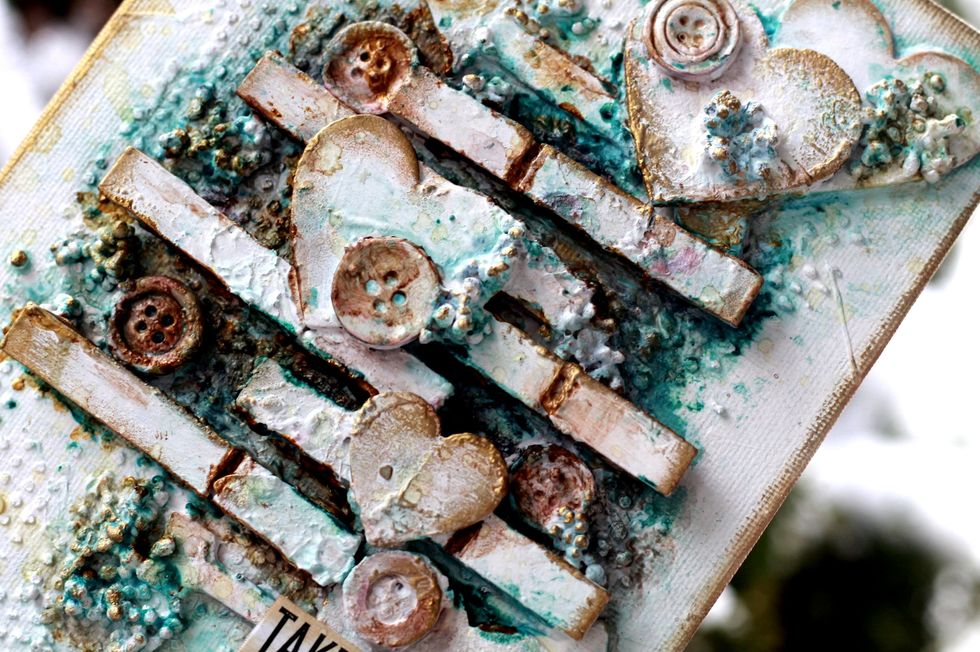 I used some sandcastle spray here. I sprayed some on my craft mat and used a small brush to add the color to the top of the bottoms and edges of the clothes pins. Heat set to dry.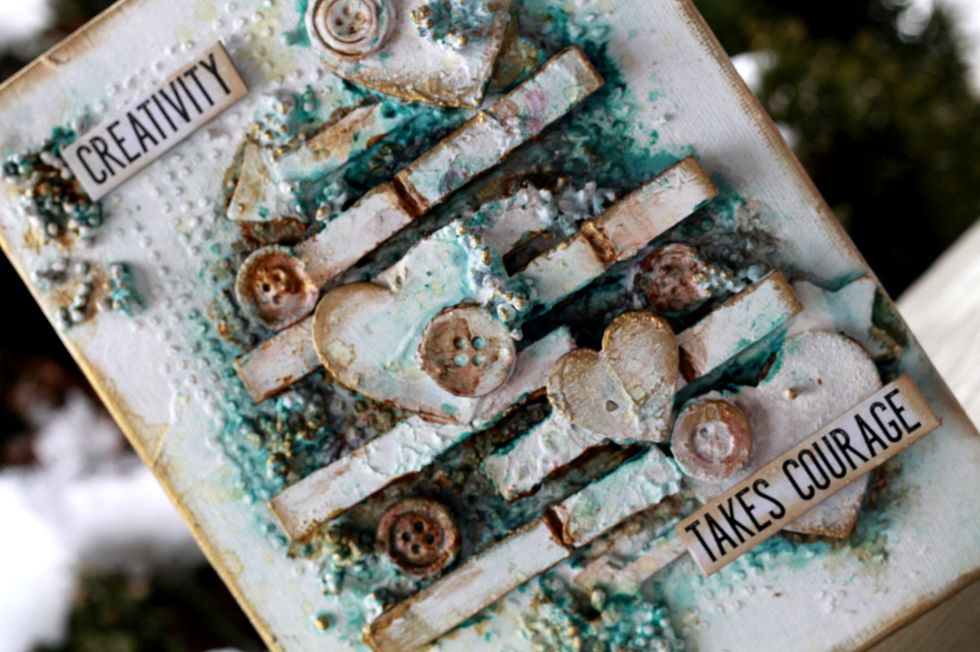 I scraped out the bottom of my Rust Amber texture medium just to add some added rust colors. Then cut a chipboard title in half and adhered it as shown.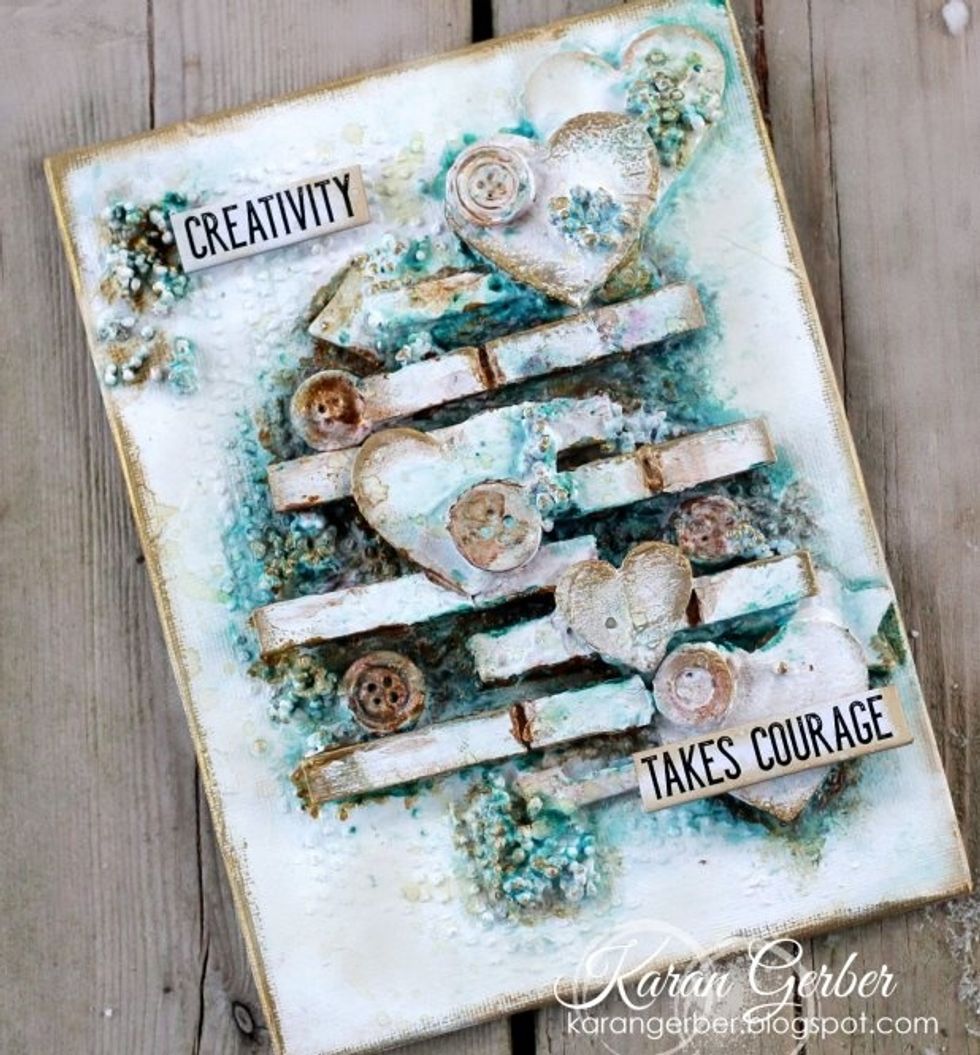 The creator of this guide has not included tools
Art Anthology
Art Anthology is a manufacturer of dimensional mediums.\n\nCome chat with us in our Facebook Group: Art Anthology Adventures in Art