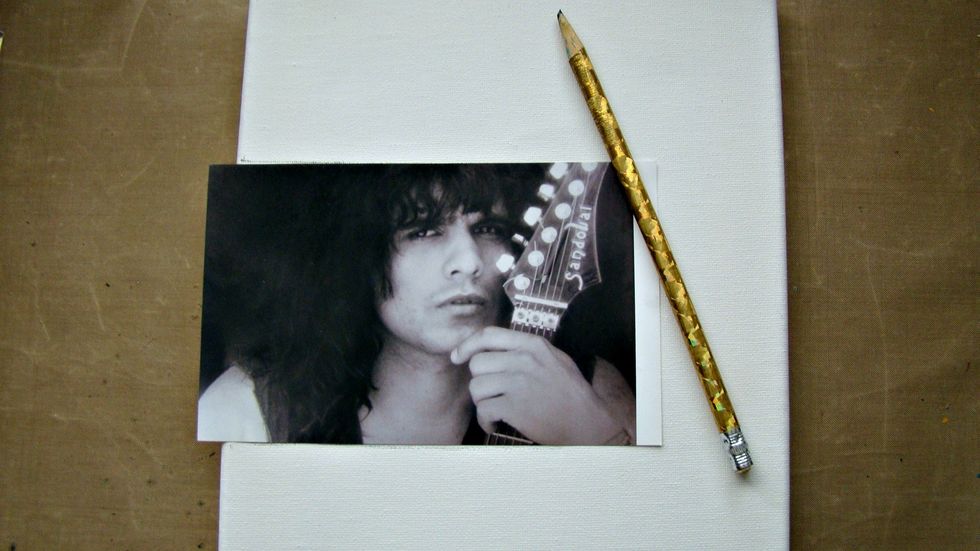 I began this canvas by marking off where my photo was going to be placed.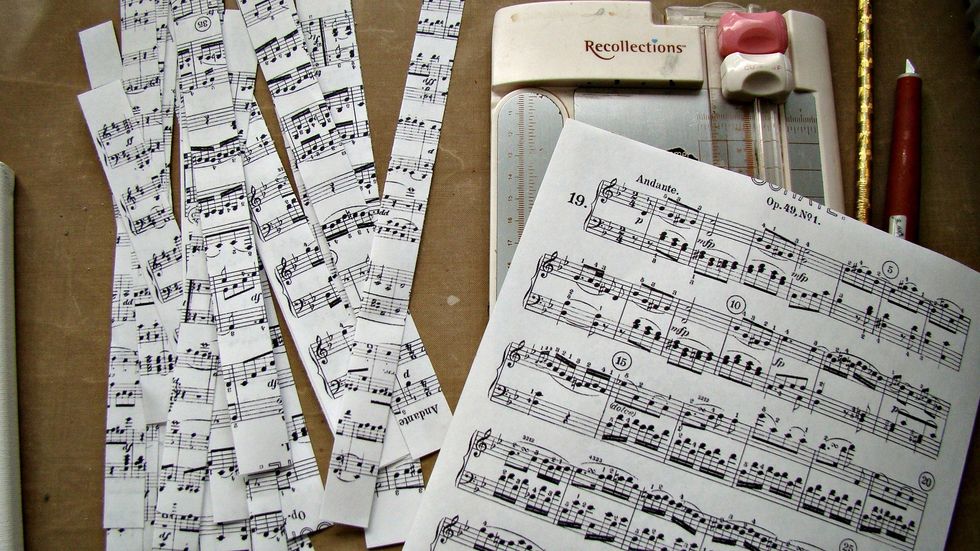 Cut some music papers in strips to collage on my canvas.
Using Mod Podge, adhere your strips randomly and allow to dry.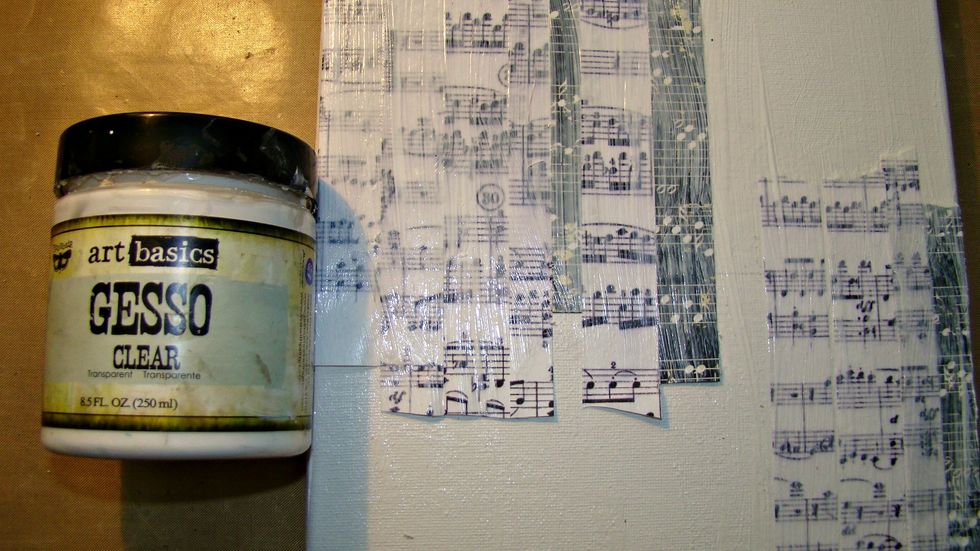 Add a coat of clear gesso to prep your surface for your mediums.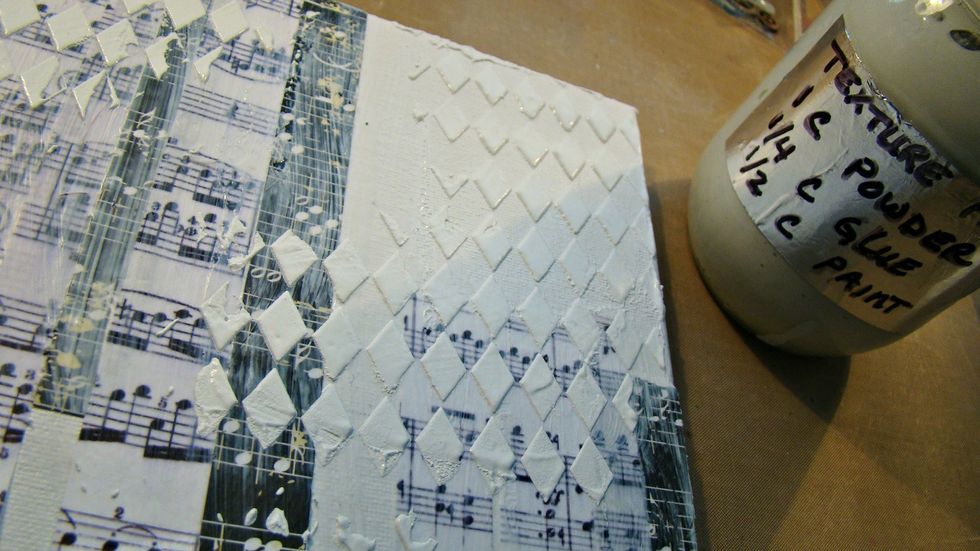 Using some homemade modeling paste, I stenciled a background randomly on the canvas.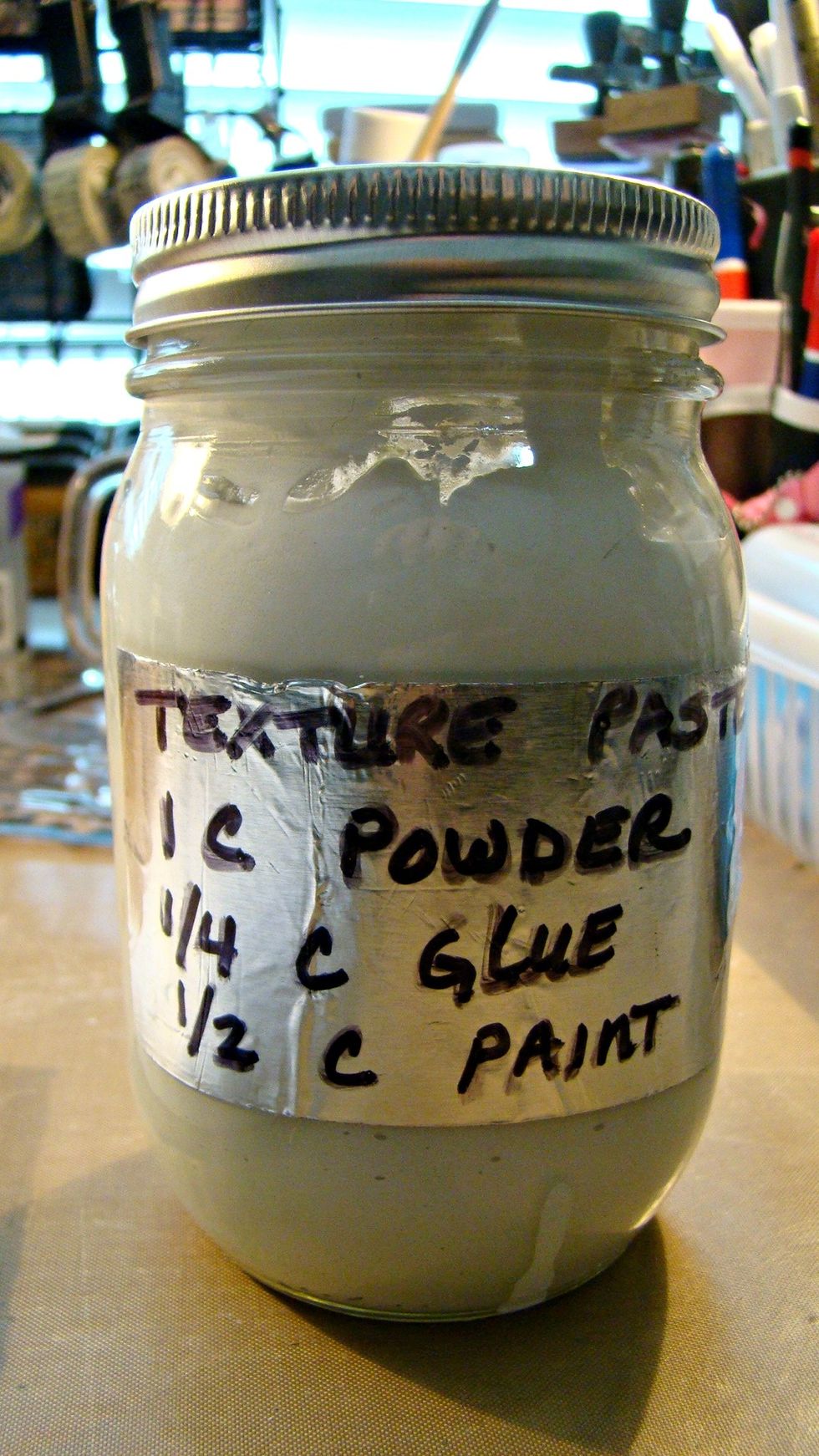 Here is the recipe for the homemade modeling paste.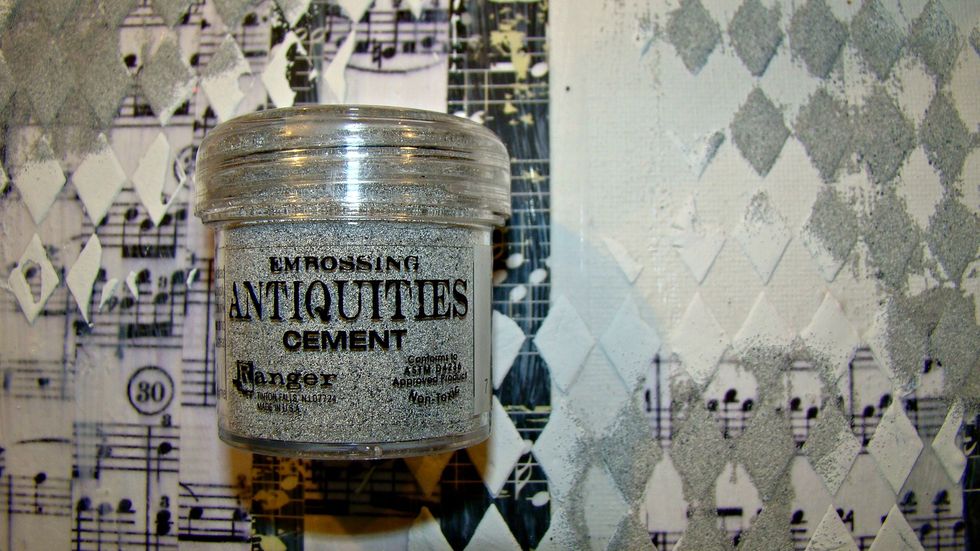 While the modeling paste is wet add Antiquities embossing powder and allow to dry a bit and then zap it with the heat gun, provides some great additional texture to your piece.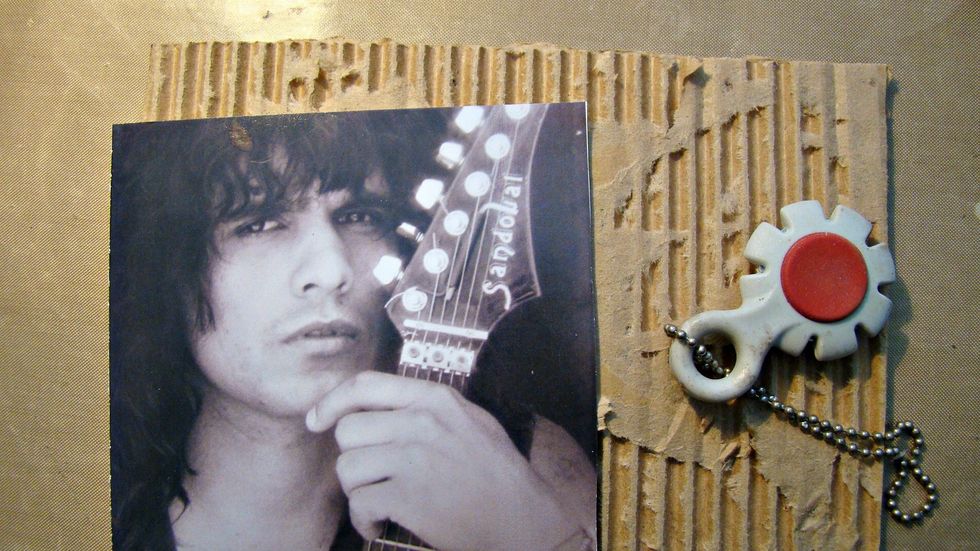 Using a recycled piece of card board, rip away the front facing displaying the wonderful texture of the cardboard. Distress around the edges of your photo with distressing tool.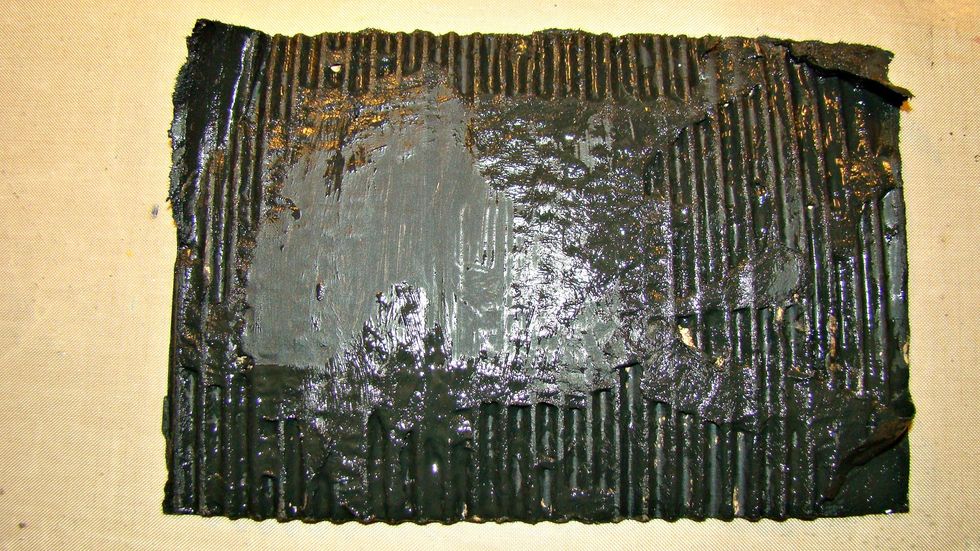 Give your cardboard piece a coat of black gesso and allow to dry.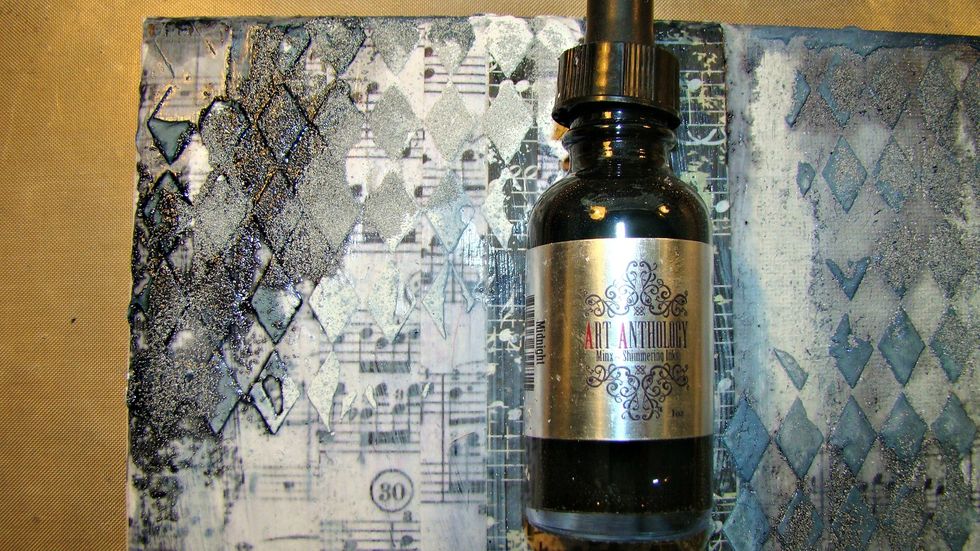 Using your Minx Shimmering Ink, drip along the top and side and spritz with water. Dab with baby wipe areas you choose not to cover. Midnight Minx has a subtle blue tint which is really pretty.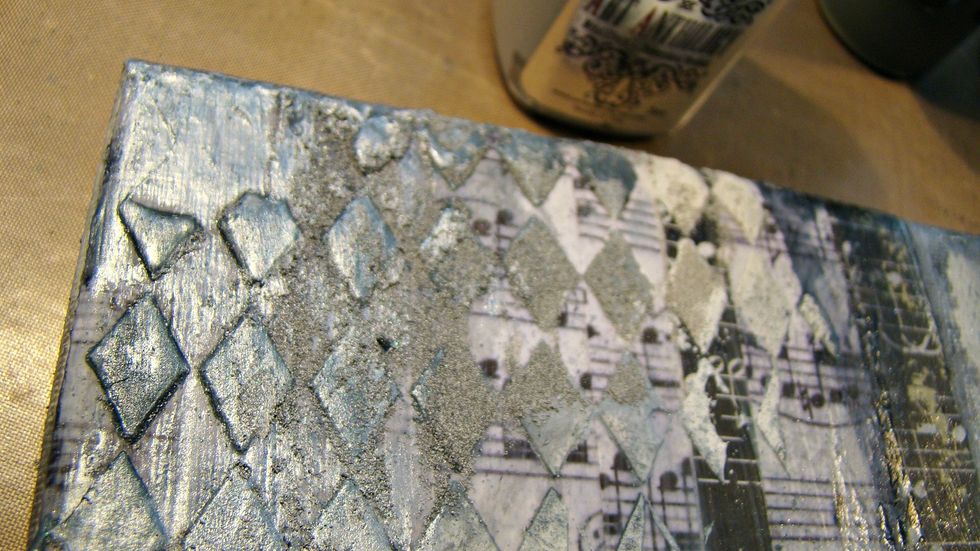 Using metal effects silver, run your finger over the tops of some of your texture paste and embossing for an additional contrast of graytones. Dab Stone Effects in Sandstone over the highlights.
Chipboards are embossed with Distress powder in Walnut. Rub excess off to display wonderful texture. The deep tones add a wonderful depth to the greige colors. Wrap wire around the canvas.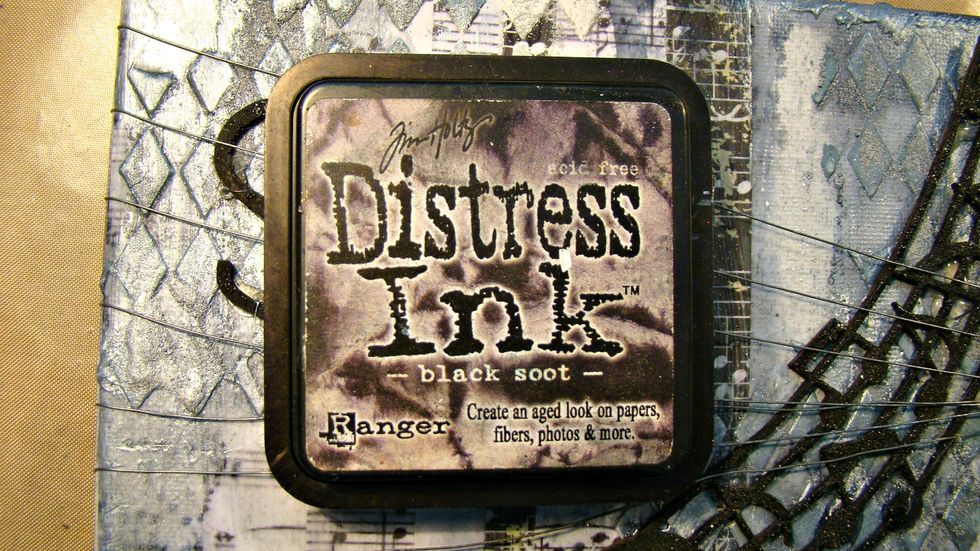 Using Distress Ink in Black Soot, edge the entire canvas for depth and shadow.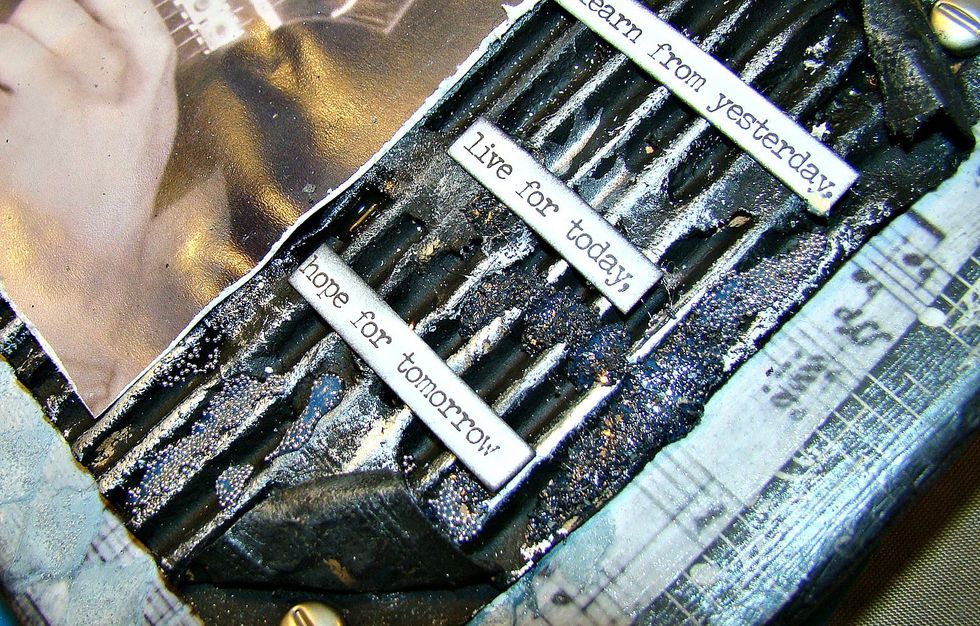 Add chit chat stickers for your title, Using Glossy Accents adhere platinum colored seed beads and well as crushed graphite for pretty texture.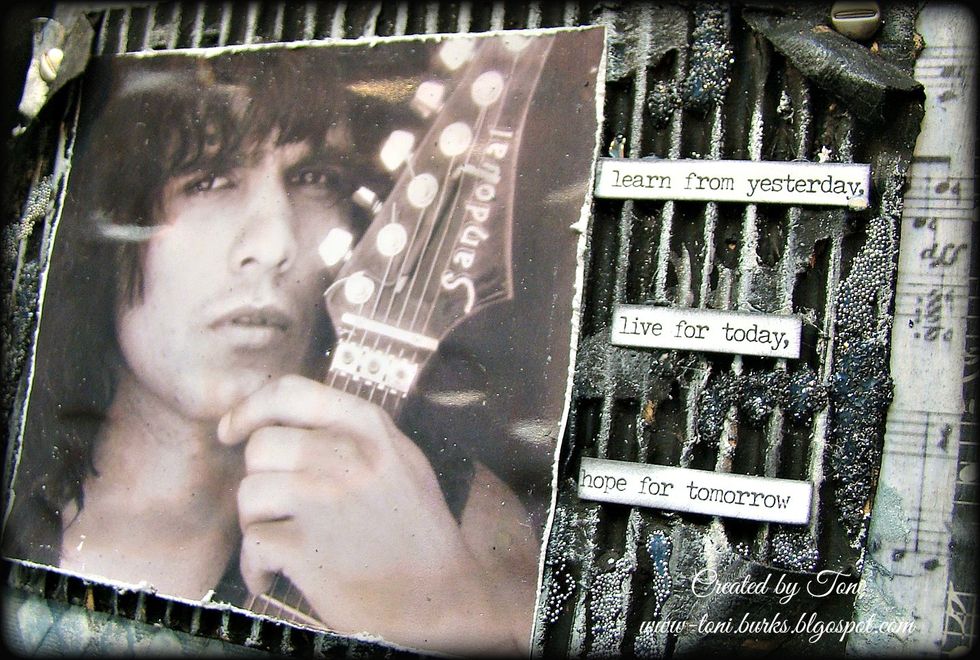 Mix Sorbet -Linen with silver paint to tone down the metallic and swipe over the top of cardboard matting for photo.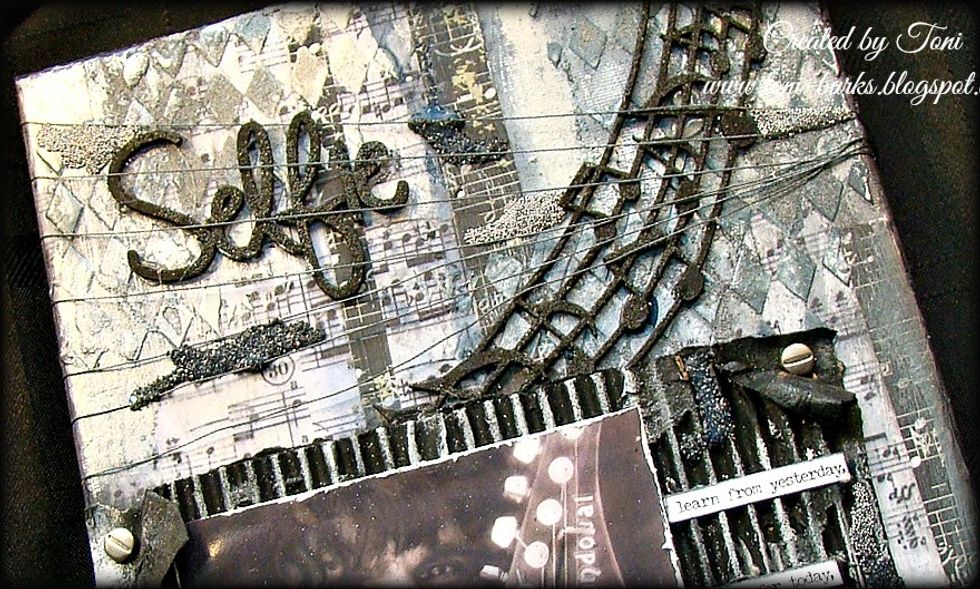 And there you have it, a canvas created with the cool tones of grays and warm hints of beige. Hope you were inspired.
For more inspiration please follow us on https://www.facebook.com/groups/741057632686564/ http://artanthologyinc.com/blog/ and https://www.pinterest.com/artanthology/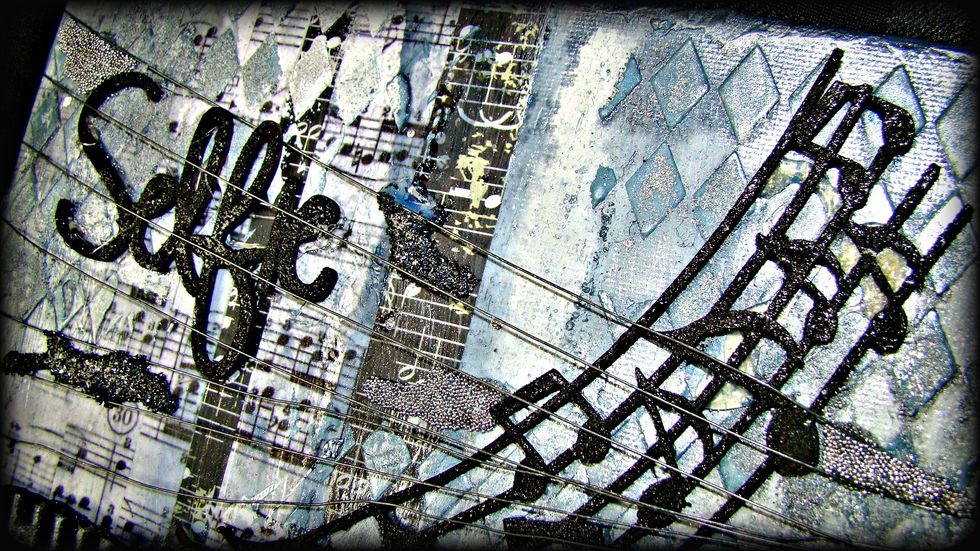 Have a spectacular week creating !
Canvas
Mod Podge
Sheet Music
Clear Gesso
Seed Beads
Glossy Accents
Minx Shimmering Inks- Midnight
Stone Effects-Sandstone
Metal Effects-Silver
Sorbet - Black Leather Jacket, Linen
Stencil of Choice
Mud Texture Paste or Homemade Texture Paste
Distressed Ink -Black Soot
Cardboard
Metal Wire
Art Anthology
Art Anthology is a manufacturer of dimensional mediums.\n\nCome chat with us in our Facebook Group: Art Anthology Adventures in Art