How to create a 3d mixed media canvas with danielle
Create a 3D Mixed Media Canvas With Danielle
451
First I covered most of my canvas with tissue paper.
I added some fabric for more texture.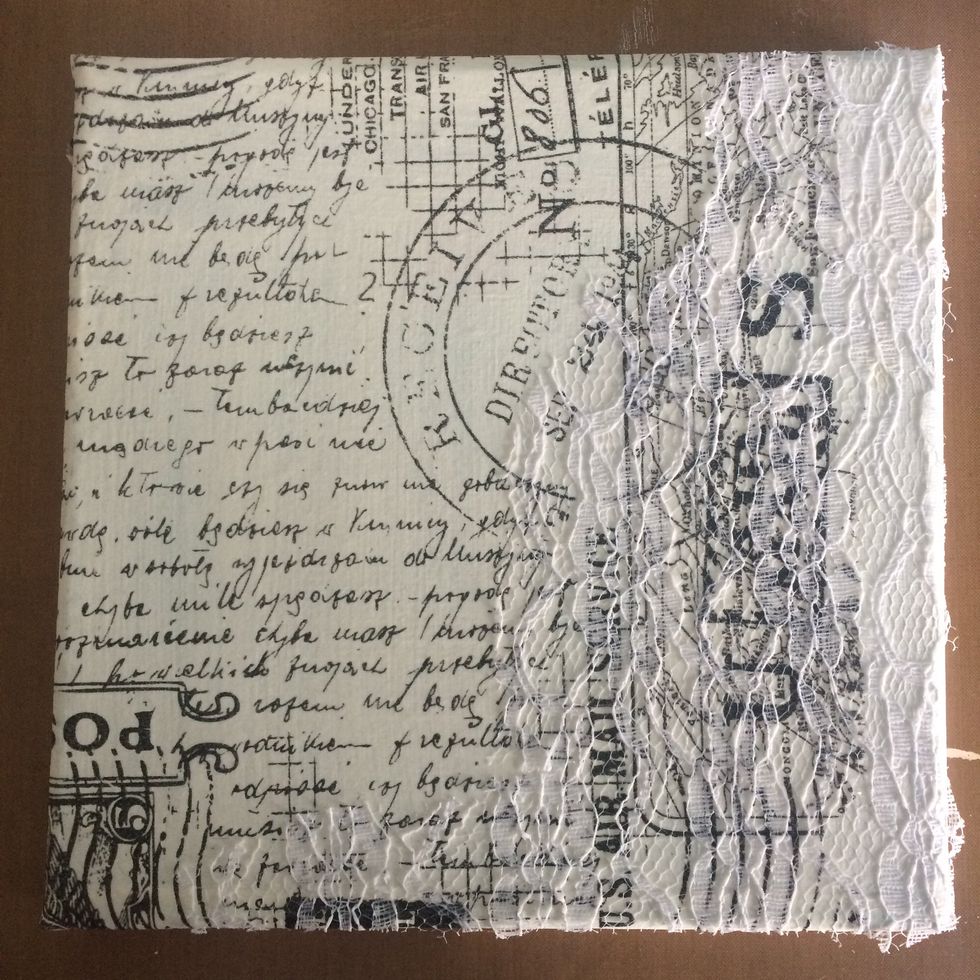 I used the keyhole stencil and some modelling paste to create even more texture on my canvas.
For extra sparkle I added embossing powder and dried this with my heat gun.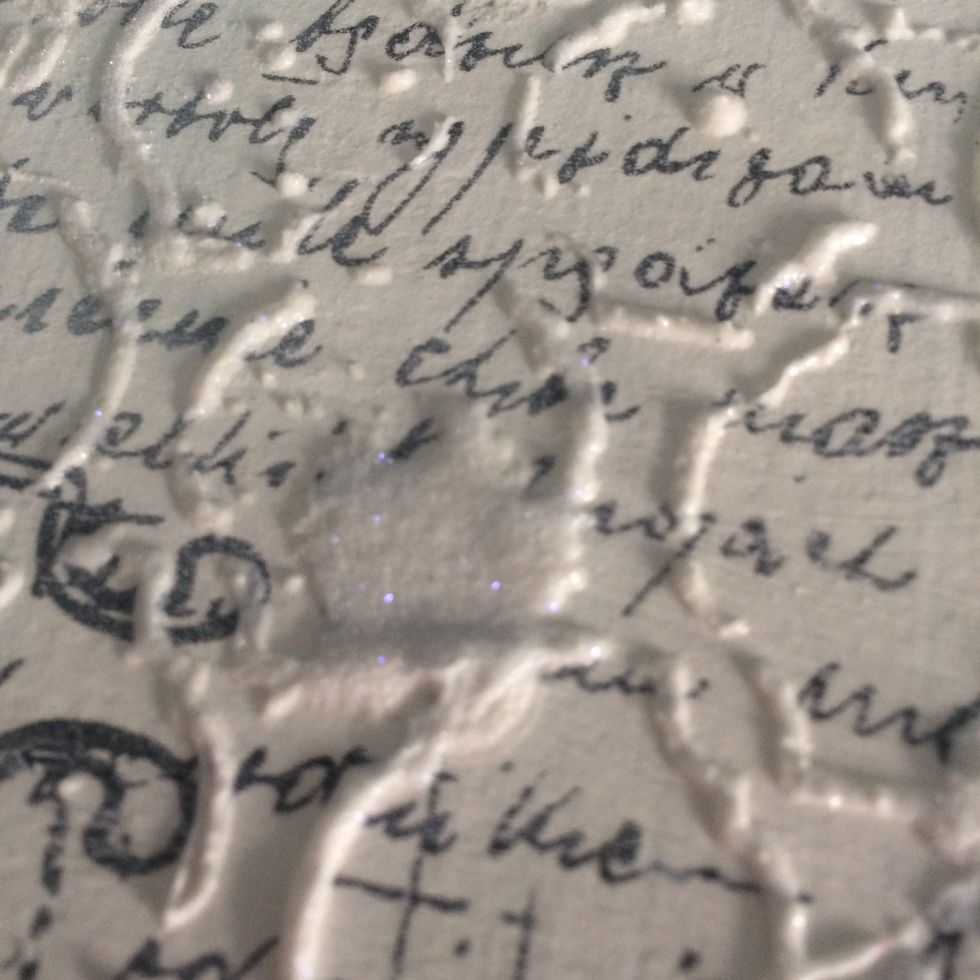 A close up of the embossing powder in the molding paste on top of the fabric and tissuepaper. Yummy texture!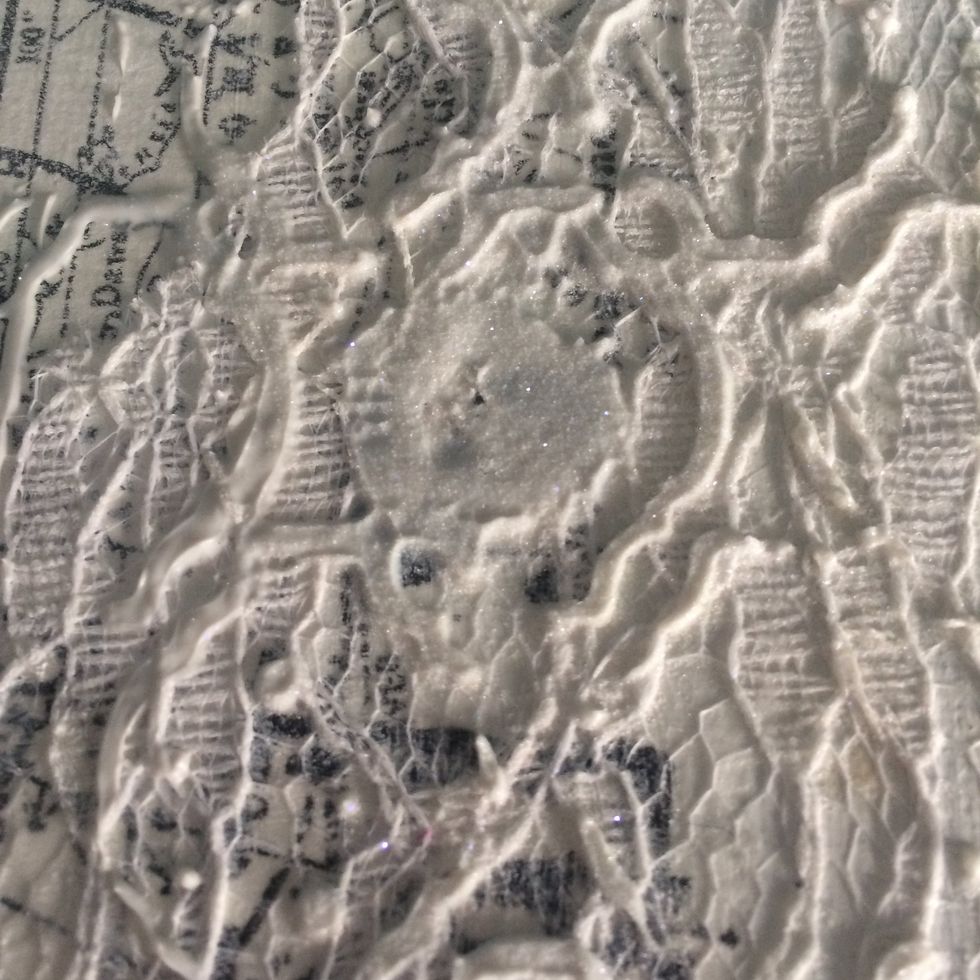 Next I started adding chipboard.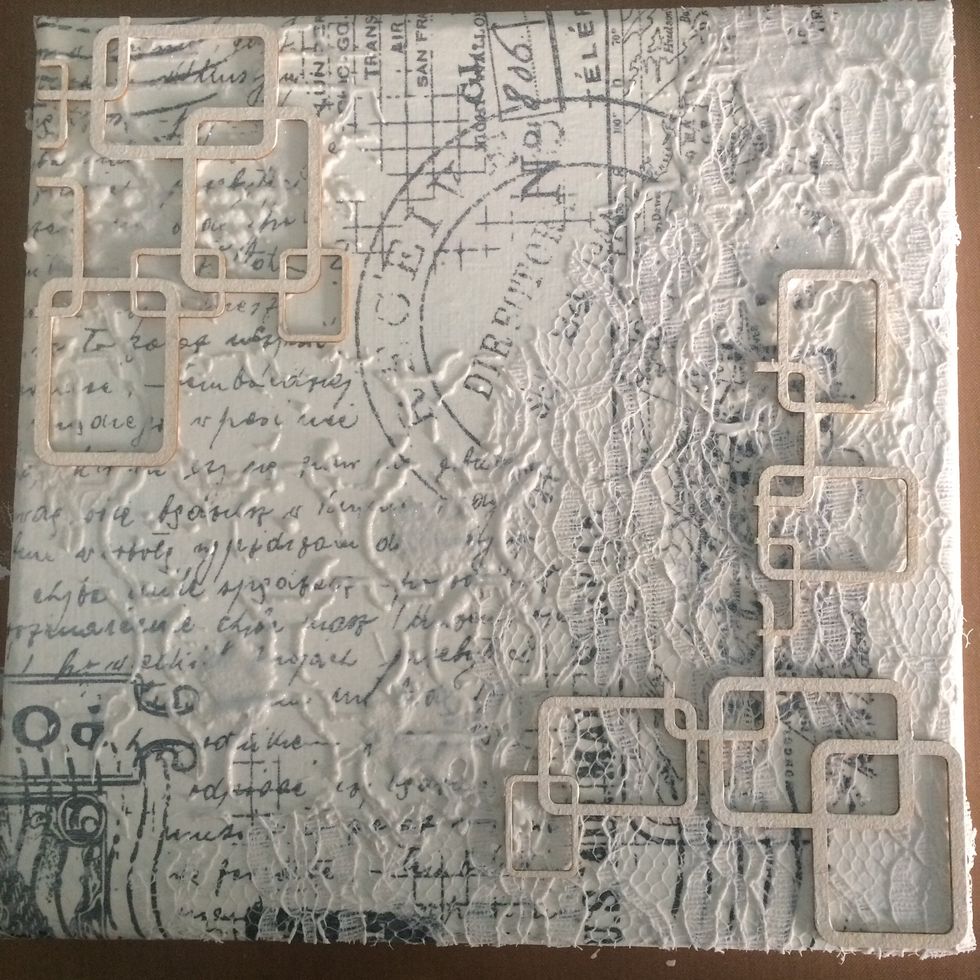 And some more chipboard gears.
I covered my canvas and chipboard with a thin layer of gesso.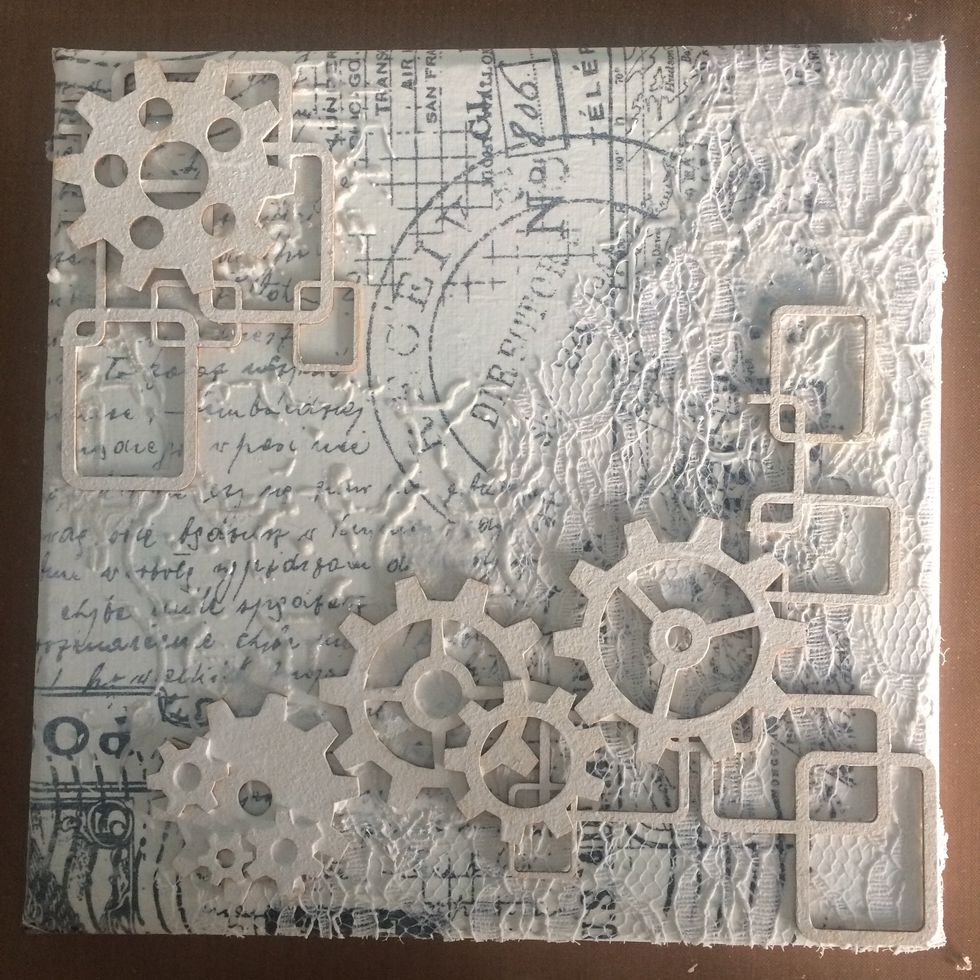 Time to add color! I used colorations spray and acrylic paints.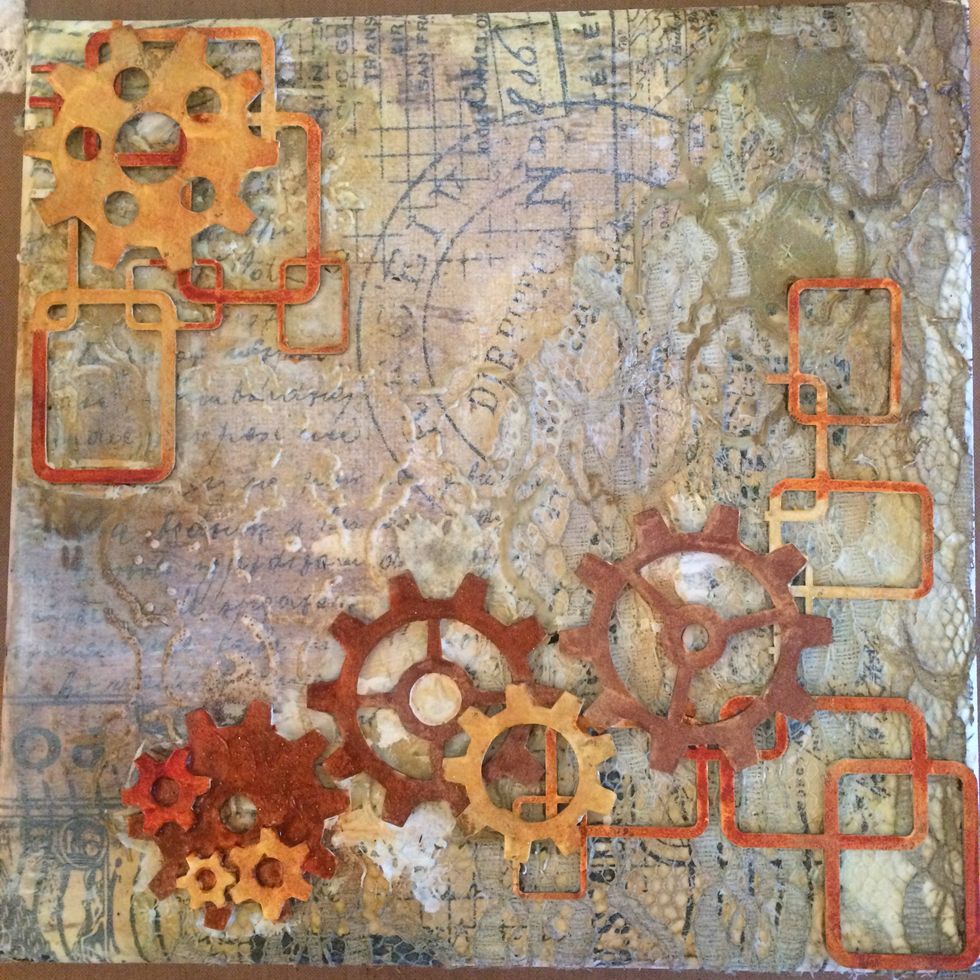 Now I took my Art Anthology sorbets and added a new layer of color on top of my chipboard.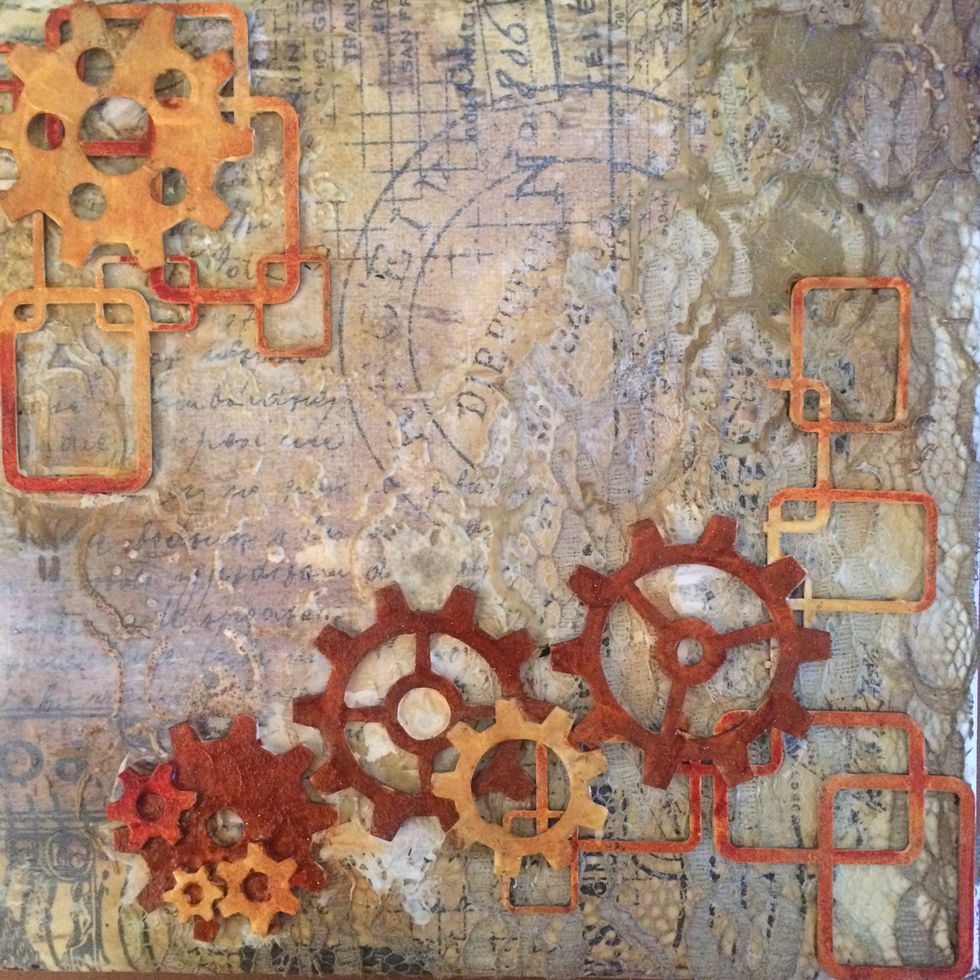 While the canvas was drying, I painted my resin frame with Art Anthology sorbet Kenyan Copper.
Adhere the frame to the canvas.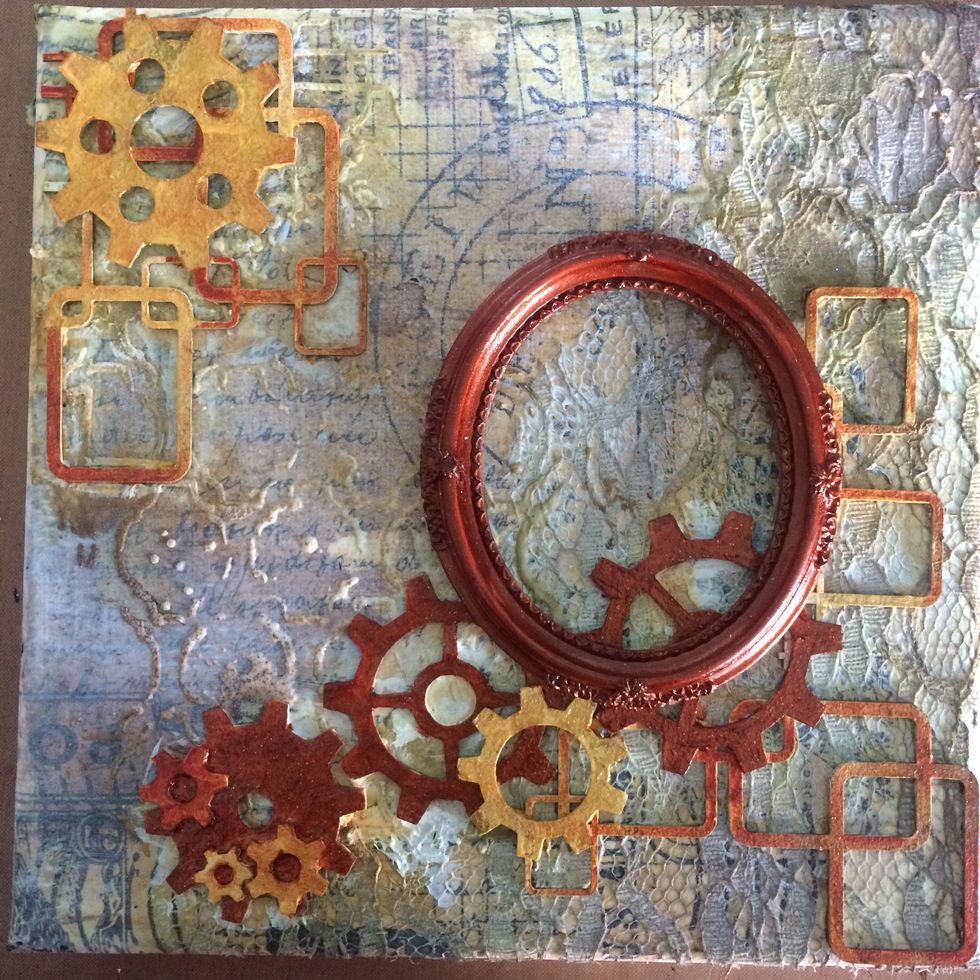 For even more texture, I used some soft gel and art stones/powertex 3D balls to make a texture paste.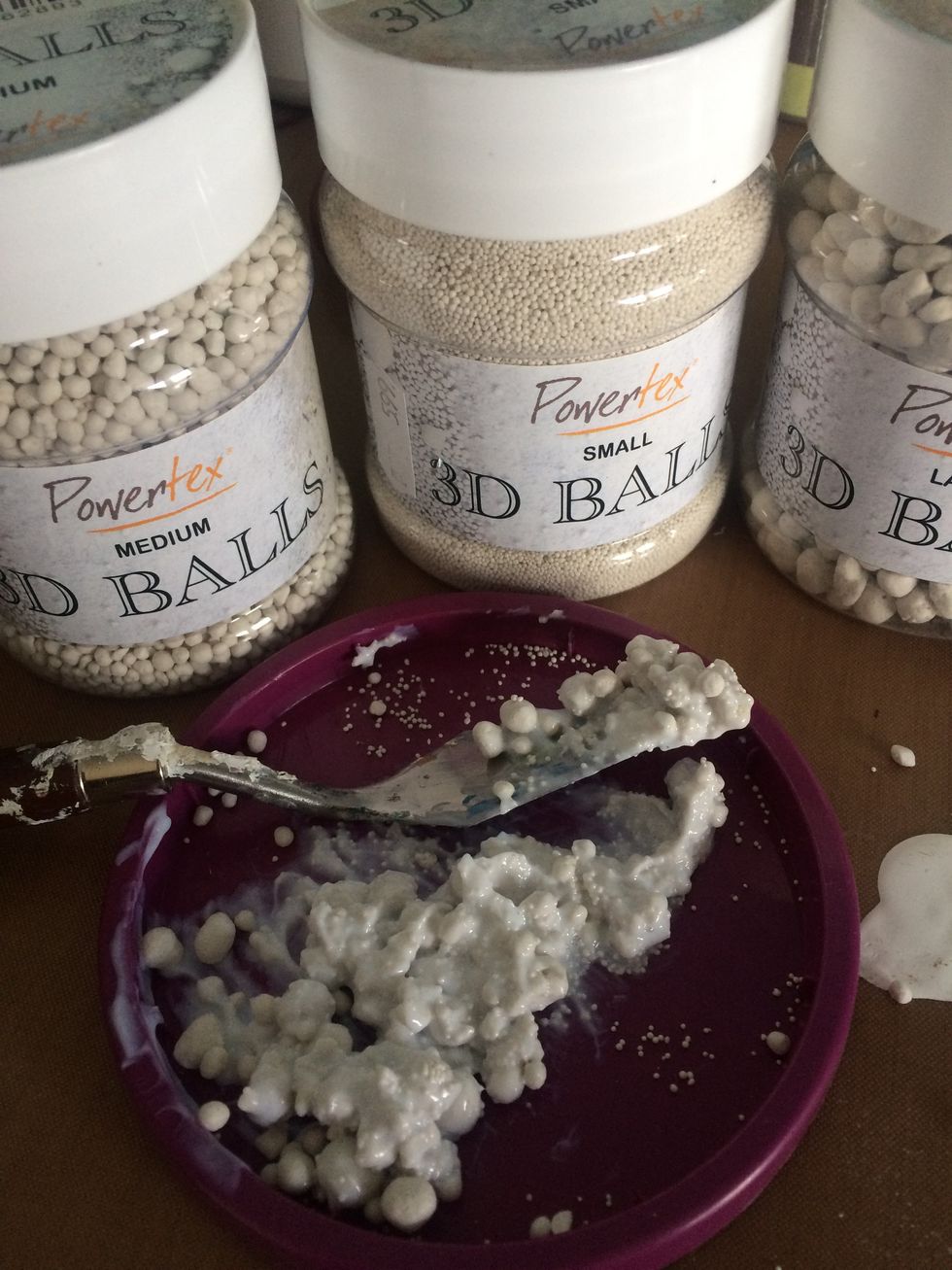 With the Warm and Avocado colorations spray I gave my paste some color.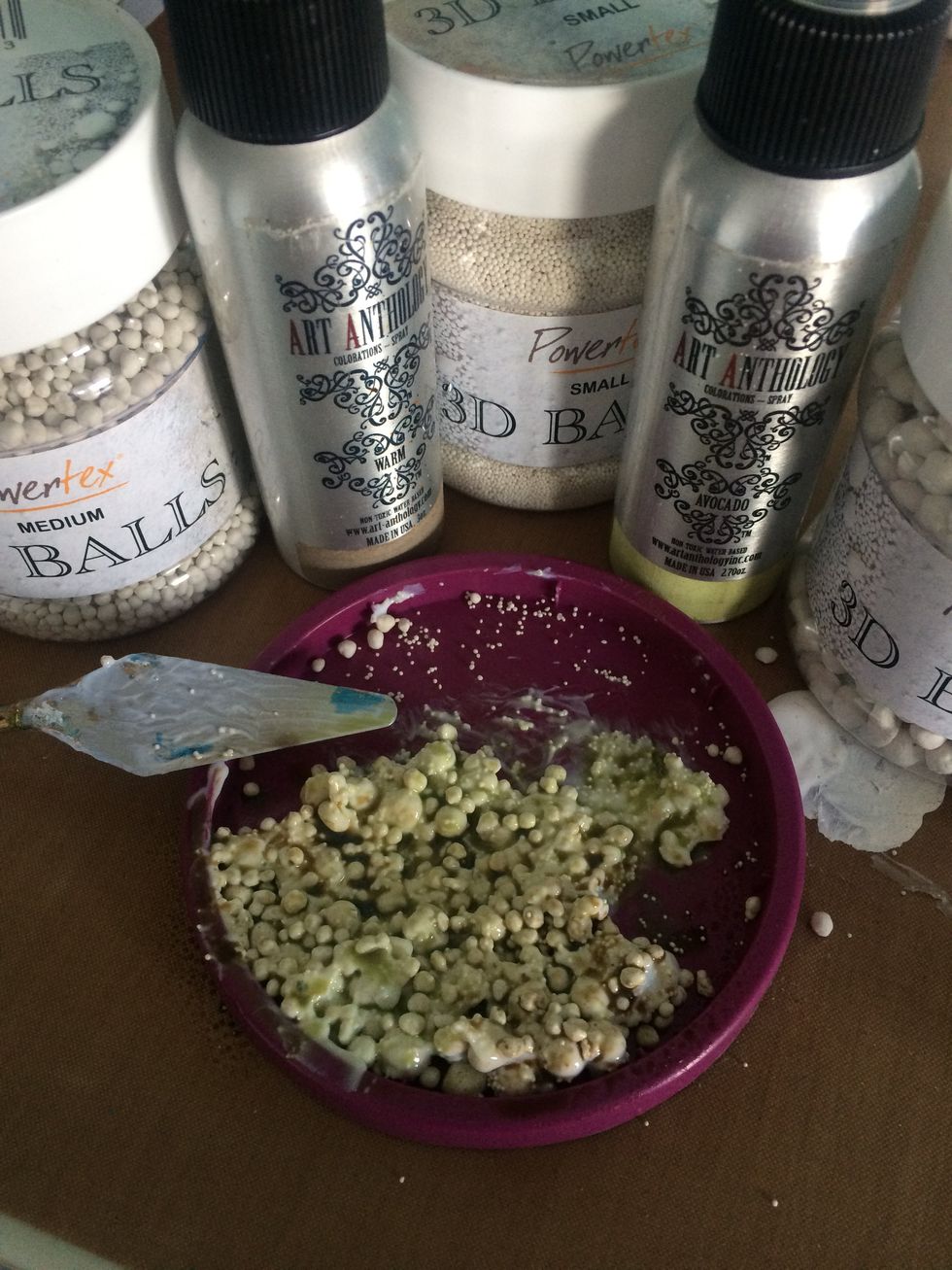 In this step I added my paste to my canvas, AND I added some Waimea bay colorations spray.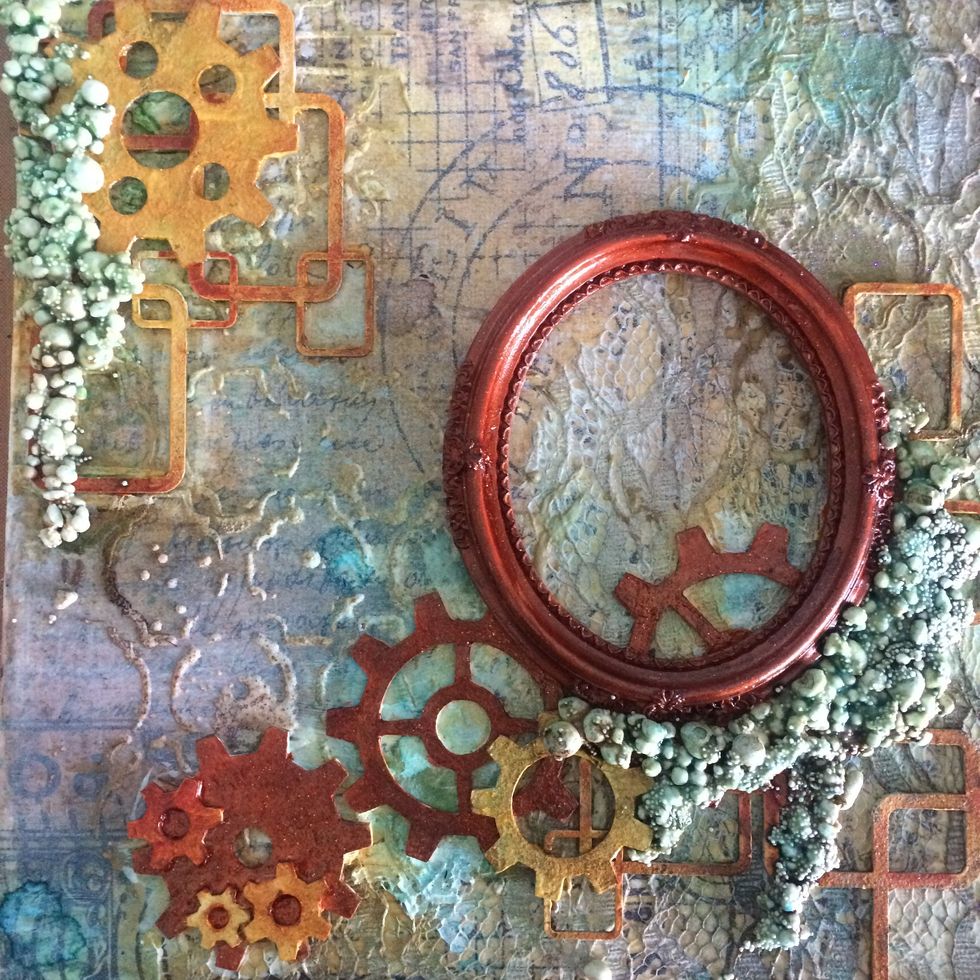 I used a dry brushing technique to add some more colors to the art stones. I used different colors of acrylic paint and some micapowder.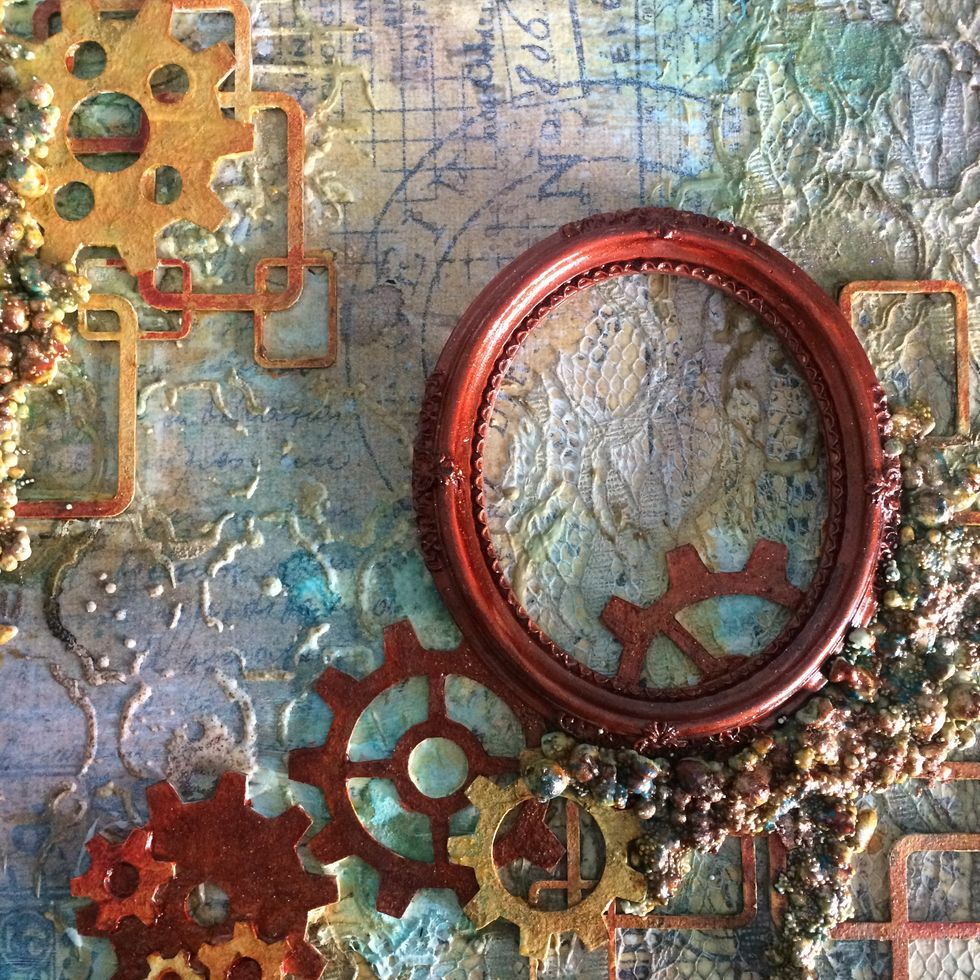 A close up of the frame with lots of texture on the canvas.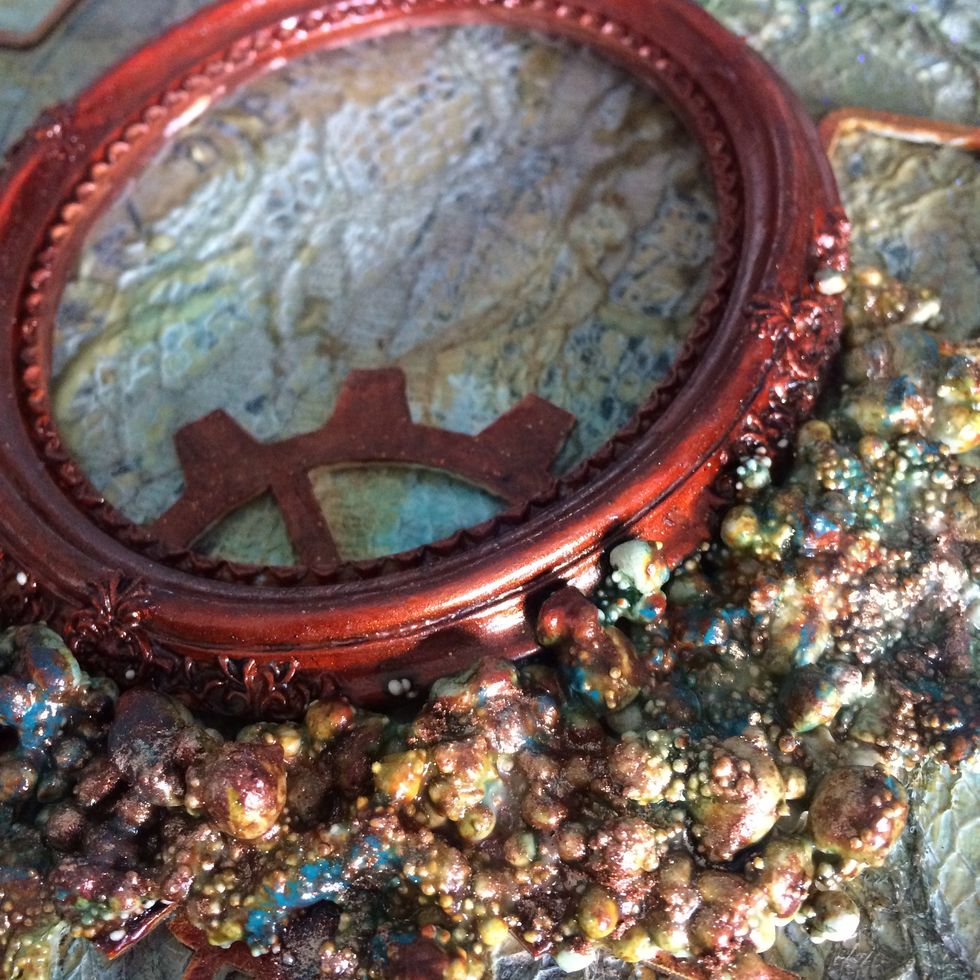 In this final step I added some pretty flowers to my canvas. All I need to do now is put a nice photograph in my frame. I hope you liked this tutorial!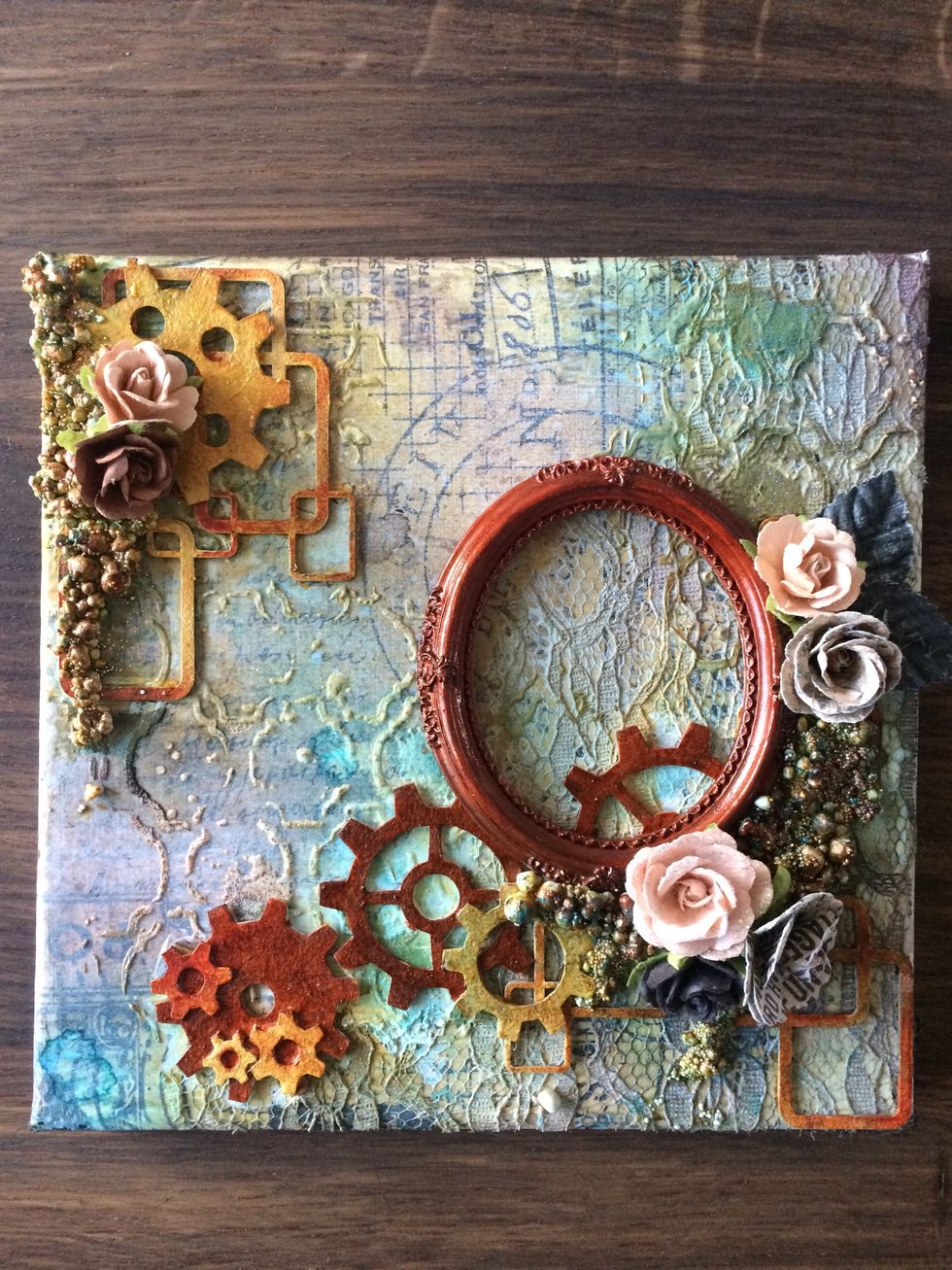 Colorations: Warm, Waimea bay, Avocado
Sorbet: Vegas gold, Kenyan Copper
Stencil: Keyhole
Canvas
Tissuepaper
Chipboard
Resin frame
Art stones
Soft gel
Acrylic paint
Some lace
Molding paste
Sparkly embossing powder
Art Anthology
Art Anthology is a manufacturer of dimensional mediums.\n\nCome chat with us in our Facebook Group: Art Anthology Adventures in Art