Create a 12x12 Layout With Swirlydoos February Kit
2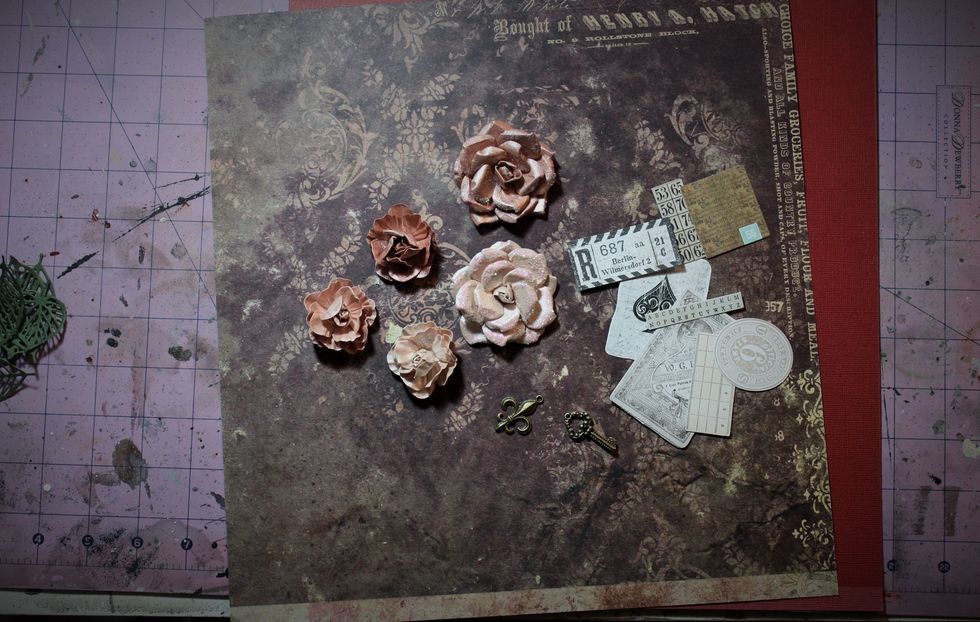 Choose your card stock and one sheet of patterned paper from the main kit. Pull out some of the ephemera included along with five of the Prima flowers. Here's what I used if you want to follow along.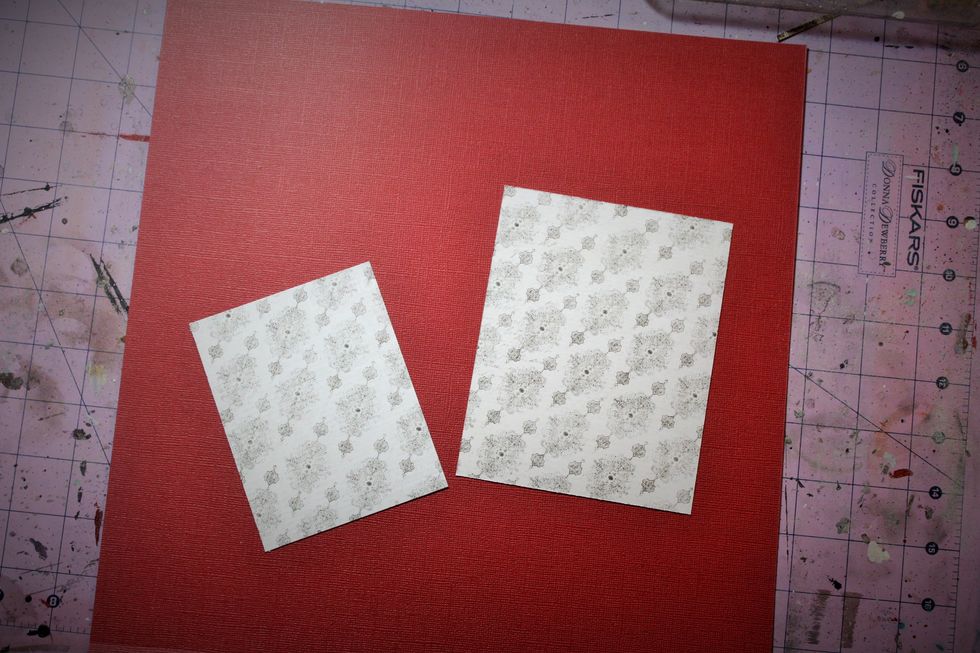 Cut two photo mats from a coordinating sheet of patterned paper.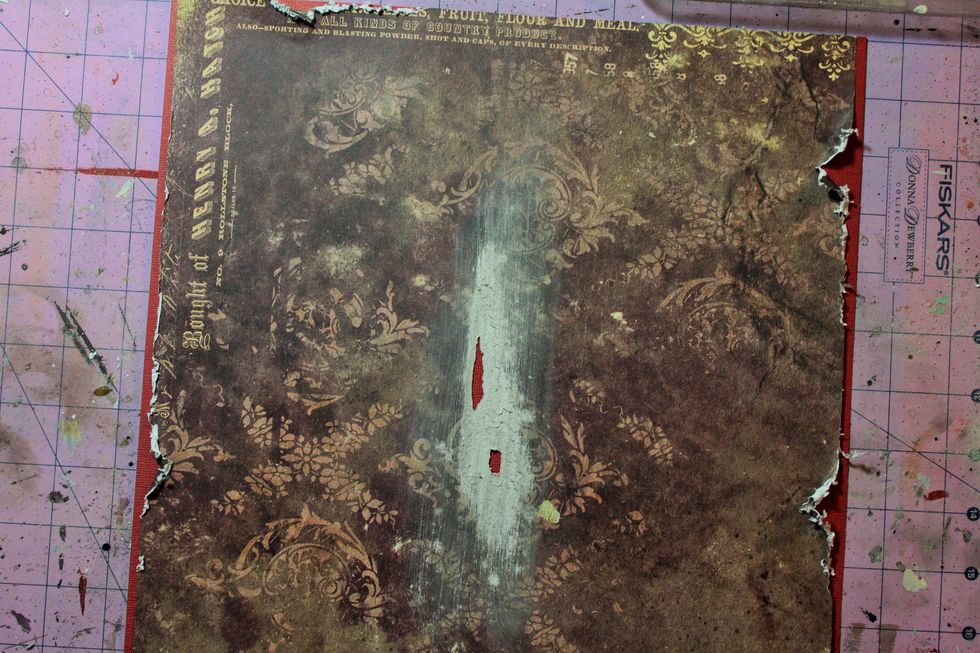 Here, I used sand paper to distress the middle of the paper until the paper was torn completely through so the card stock was showing.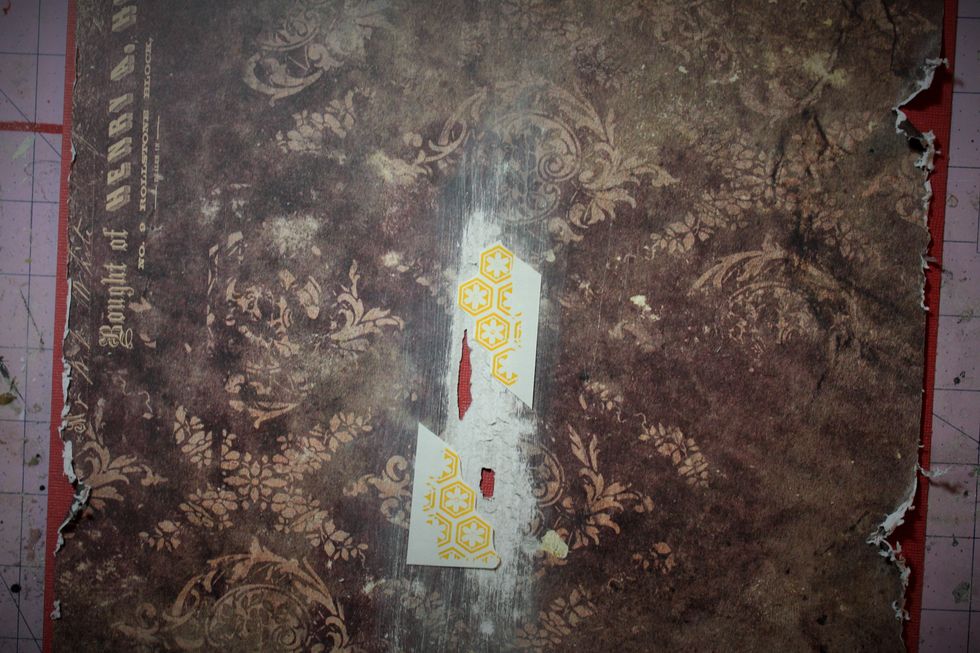 Cut a few pieces of the Prima adhesive rub-ons and place them along the distressed edges that you just sanded.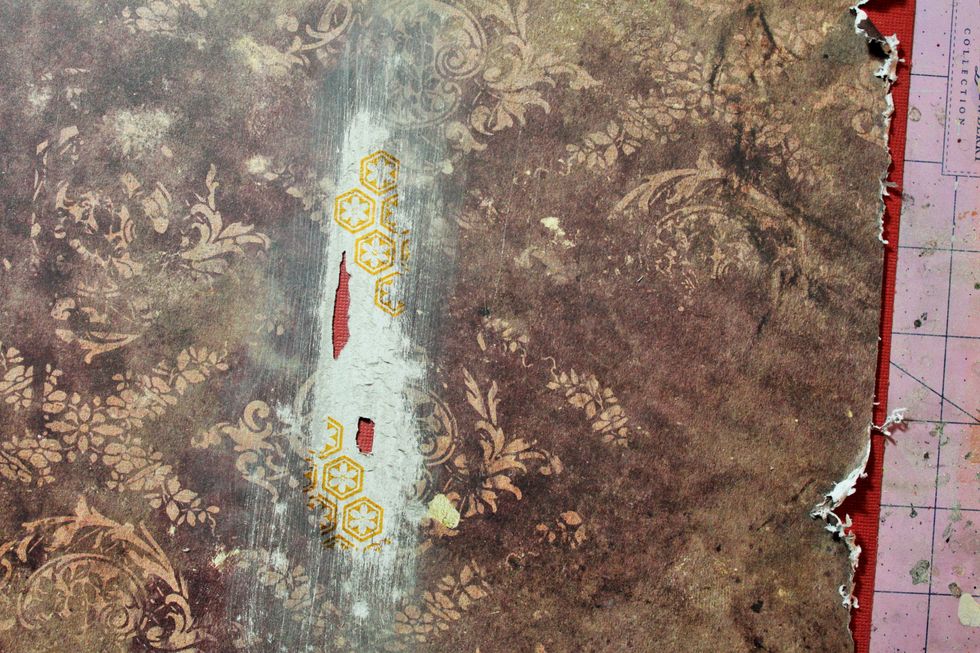 Place the rub-ons where you want them and rub them on as you would a regular rub on. Now peel off the front. Here's how they look with the adhesive exposed.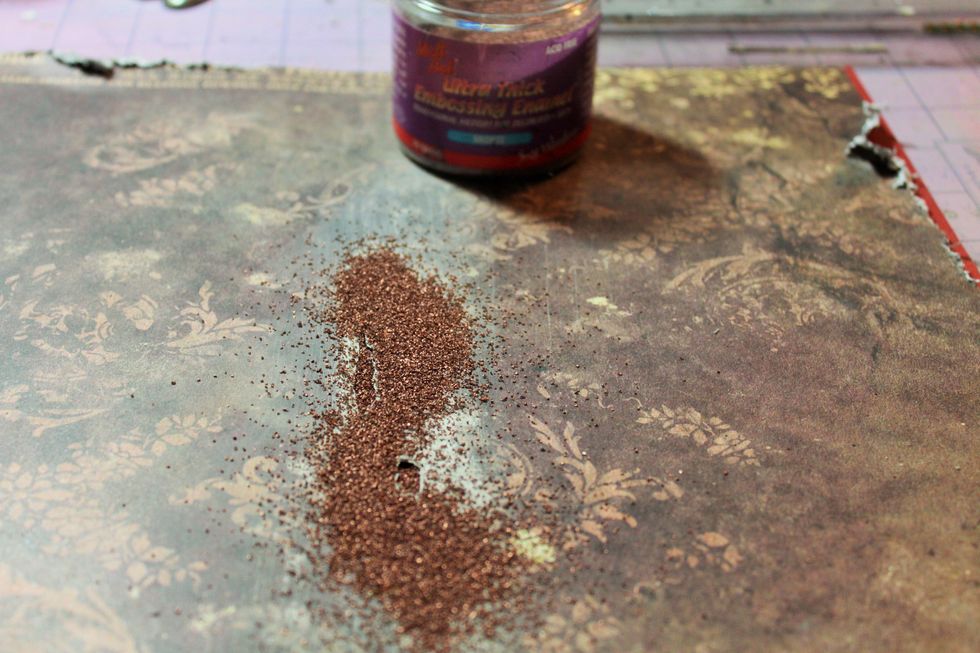 Sprinkle your embossing powder over the exposed adhesive. I used Ultra Thick Embossing Powder in bronze. The finer powders will give you a better image.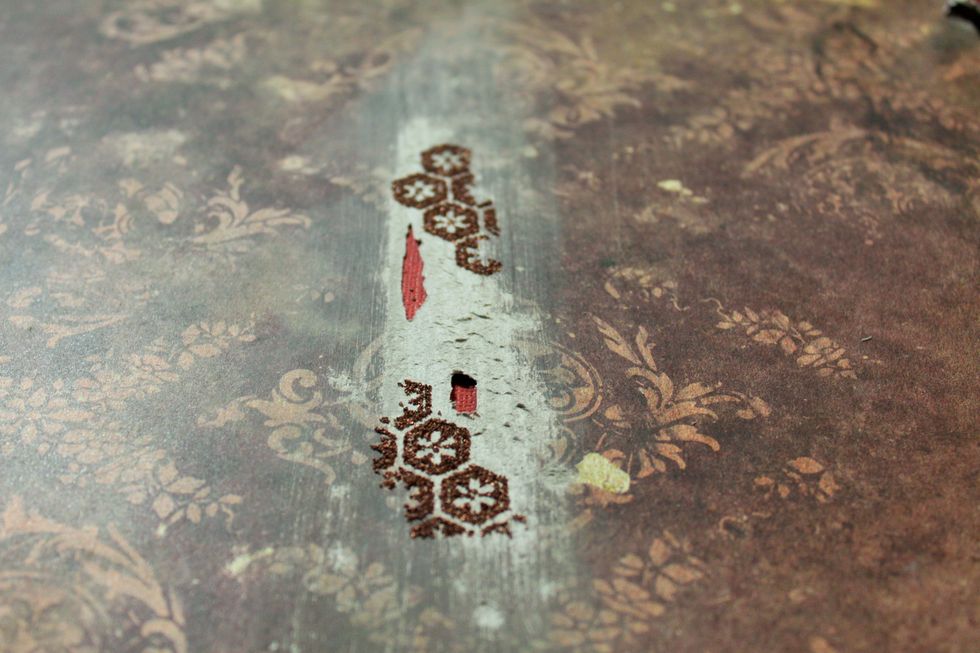 Tap off the excess.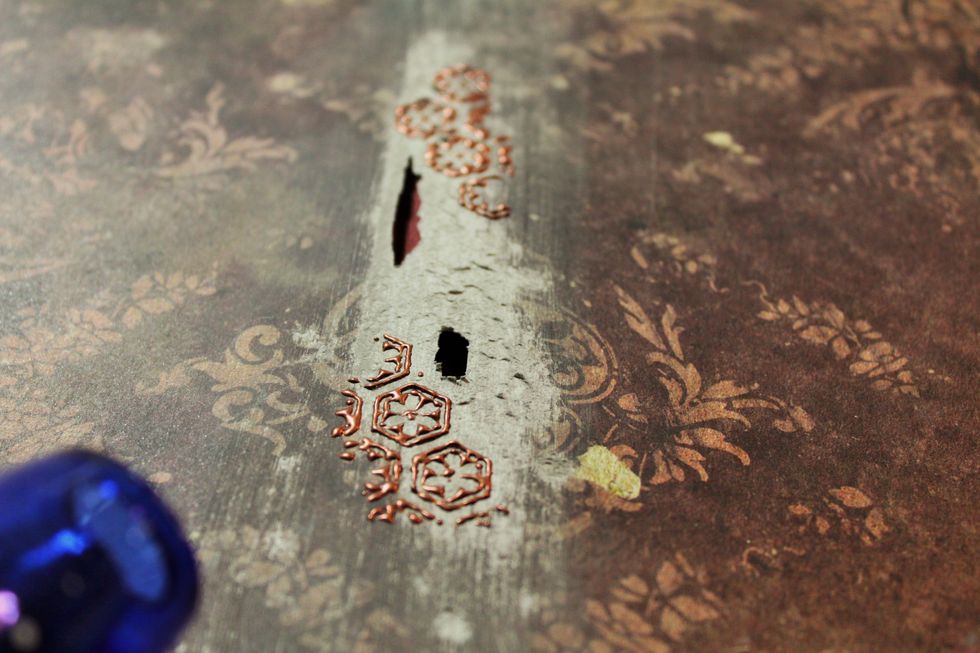 Now heat emboss with your heat embossing gun.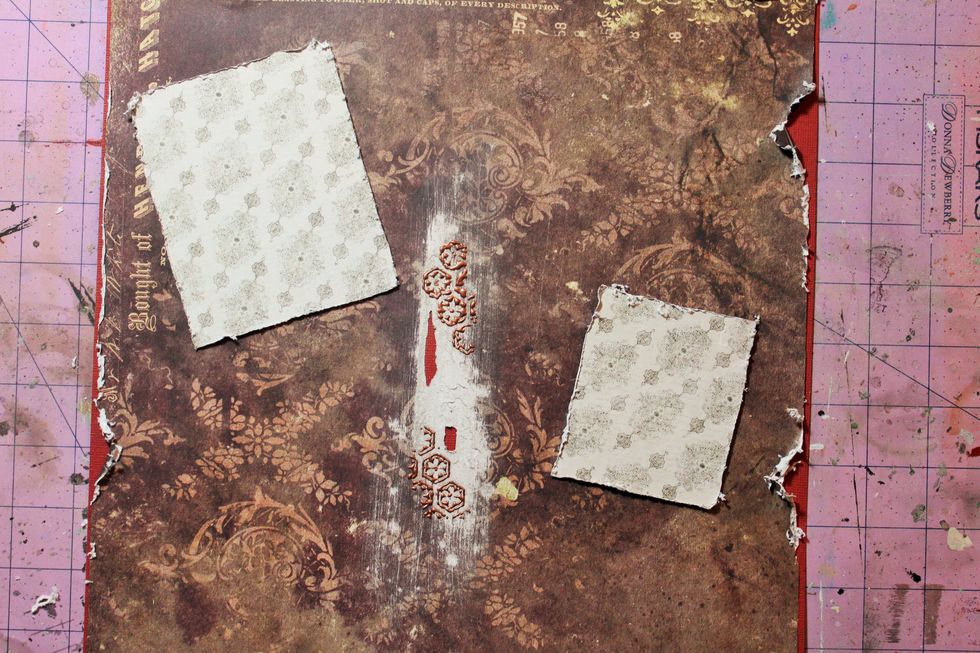 I distressed all the edges.
I decided to double mat the photos so I cut a second mat from another patterned paper.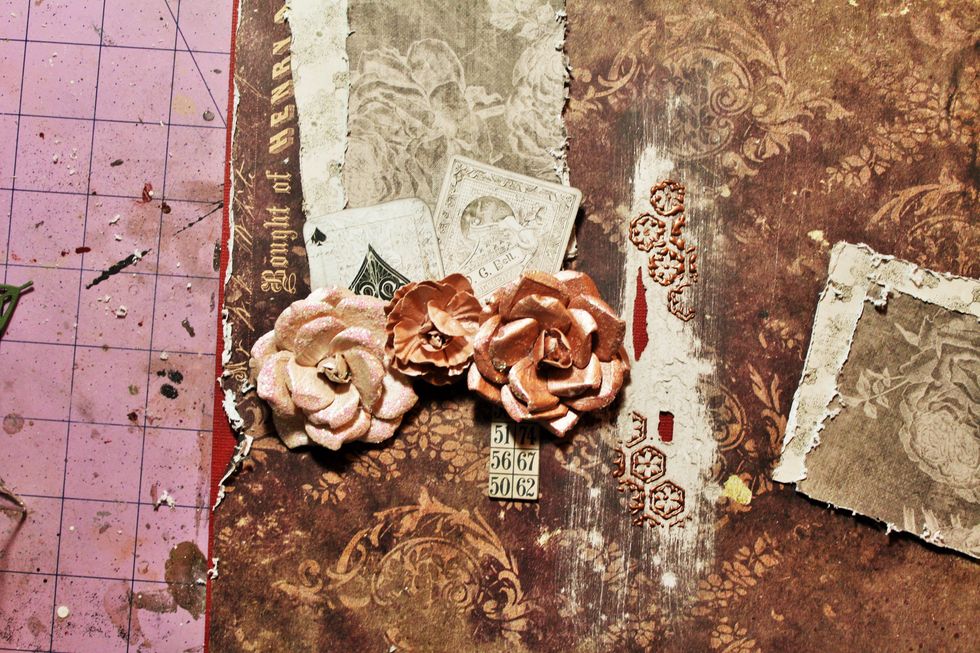 Start placing your ephemera.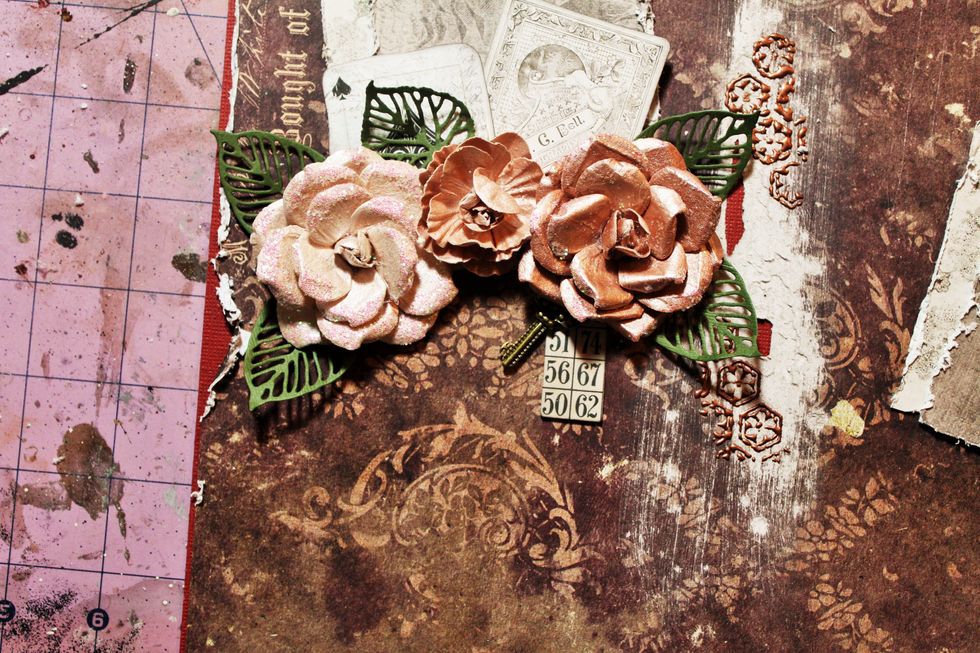 Add your flowers and some leaves from your stash. Here, I cut leaves from card stock using the Prima Forest leaves die.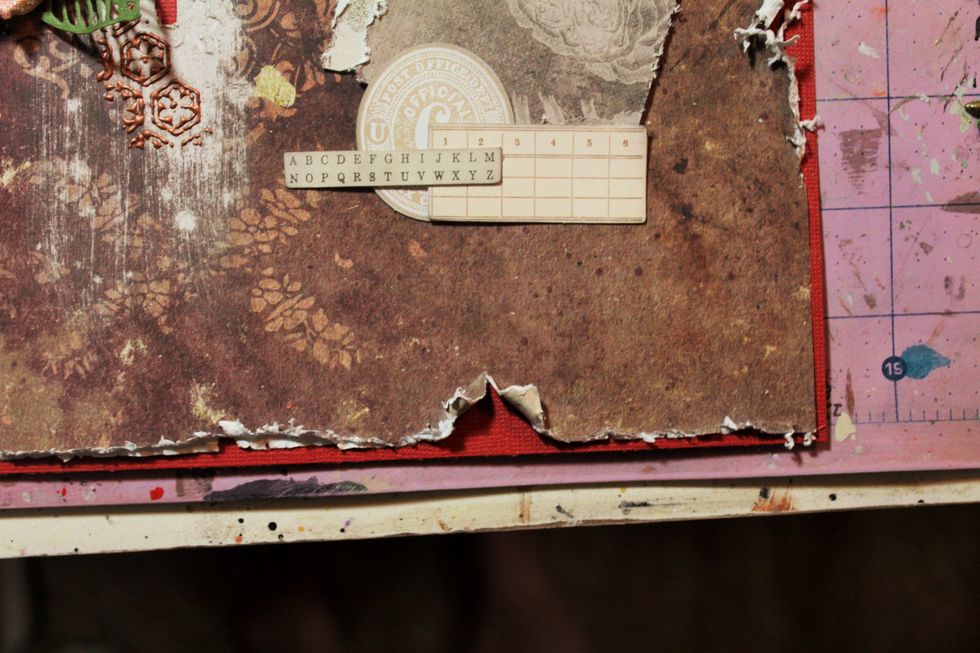 Here, I started the ephemera on the lower photo mat.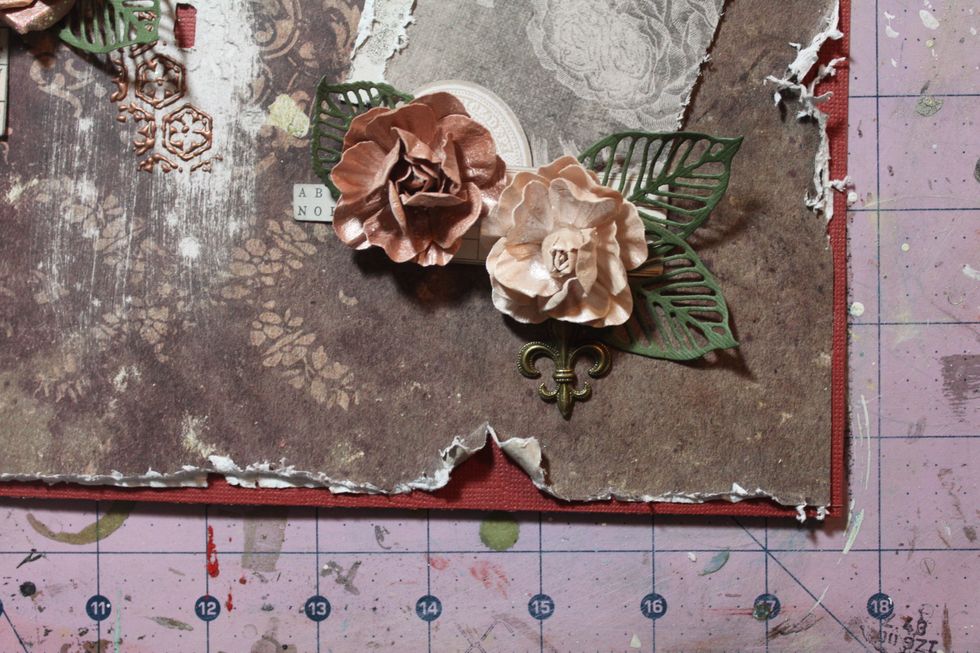 Now, start adding the leaves and flowers.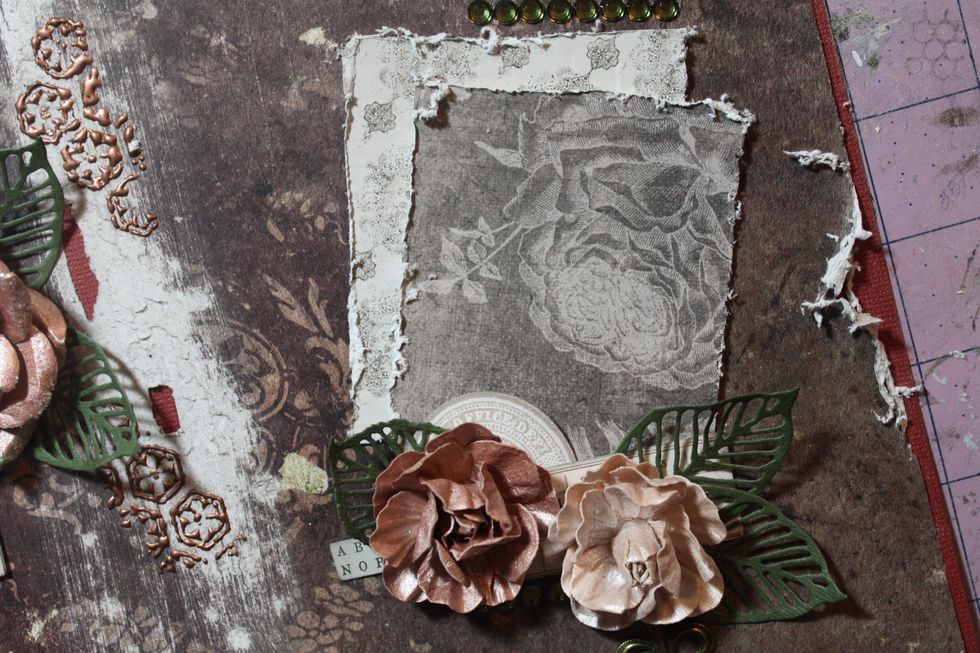 Here's the double matting along with some bling added along the top.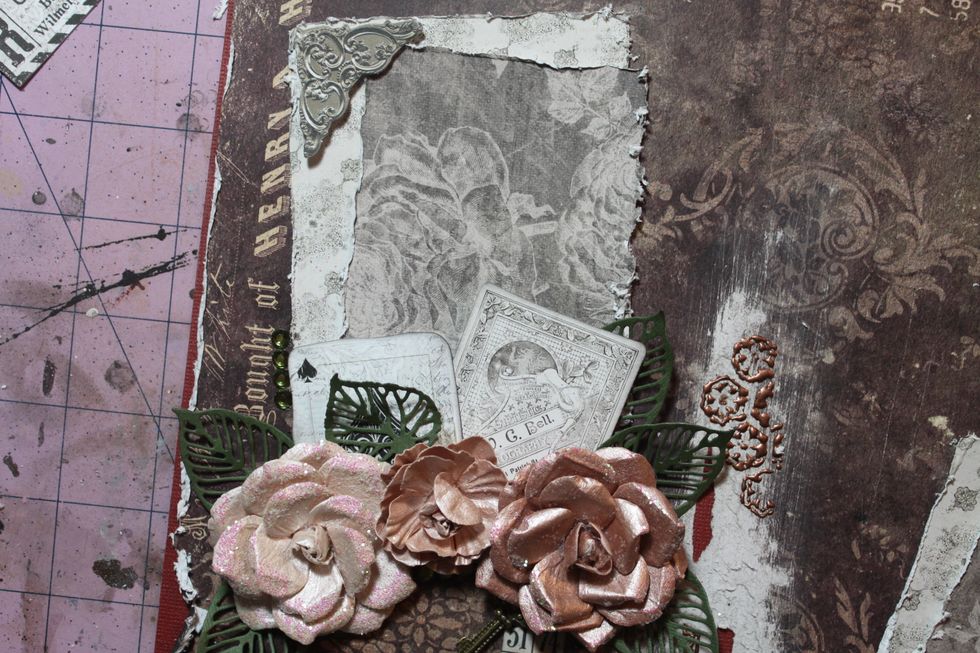 A photo corner along the top photo mat here.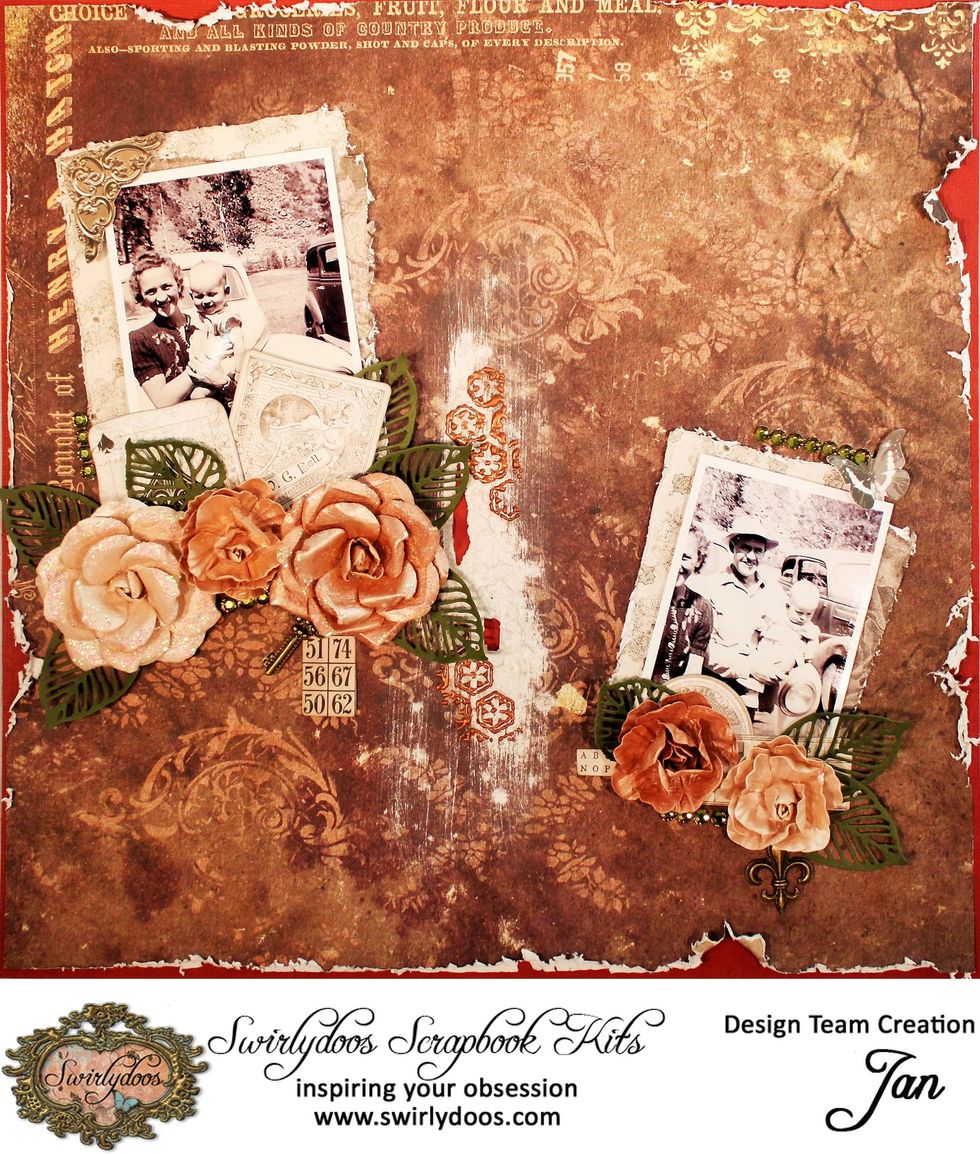 You can easily adapt this layout to include three or four photos. Enjoy creating!
1.0 Swirlydoos February 2016 kit of the month
1.0 12x12 sheet cardstock
1.0 bronze embossing powder
1.0 embossing heat gun
1.0 sandpaper
6.0 leaves