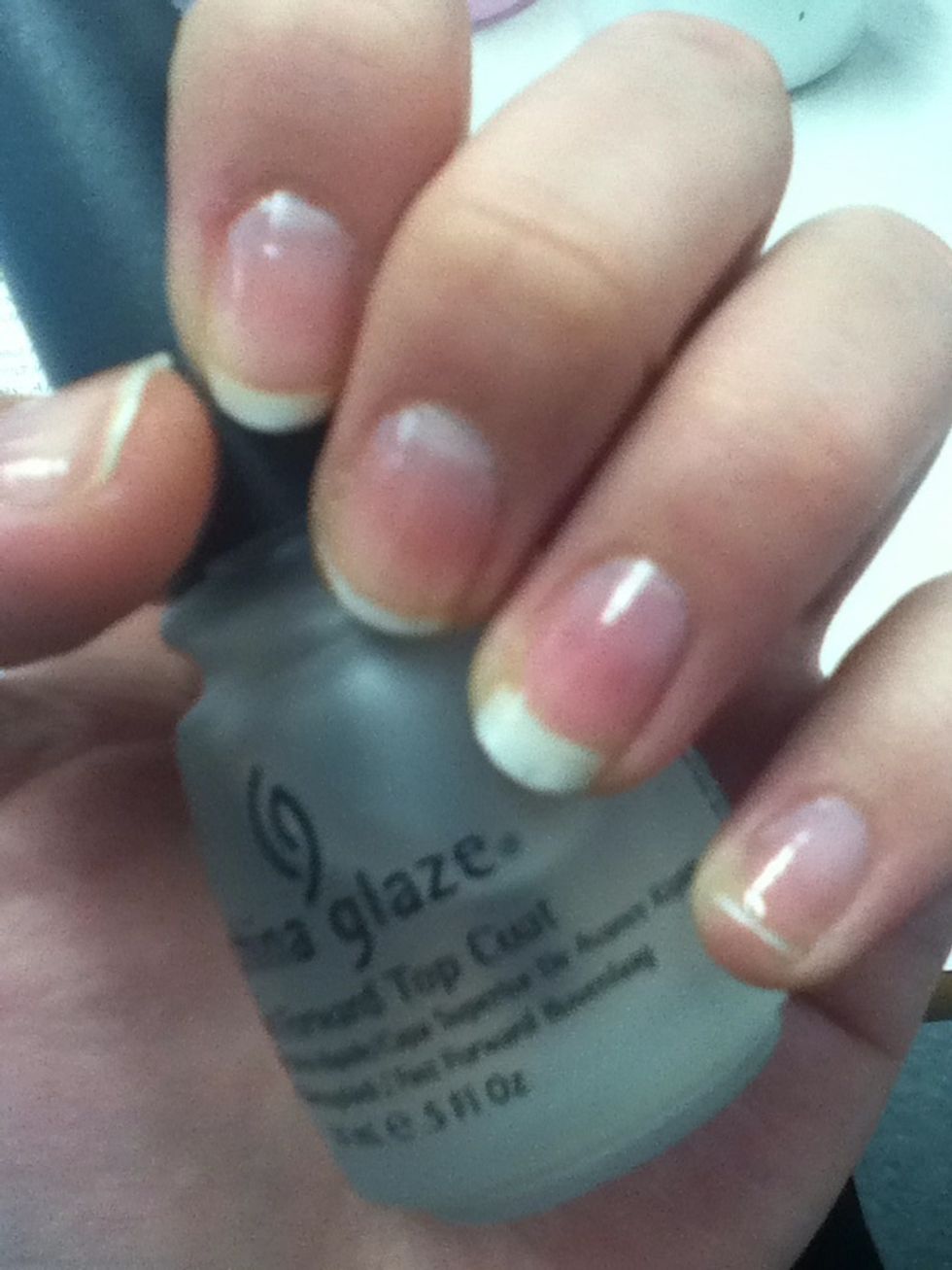 first, apply base coat.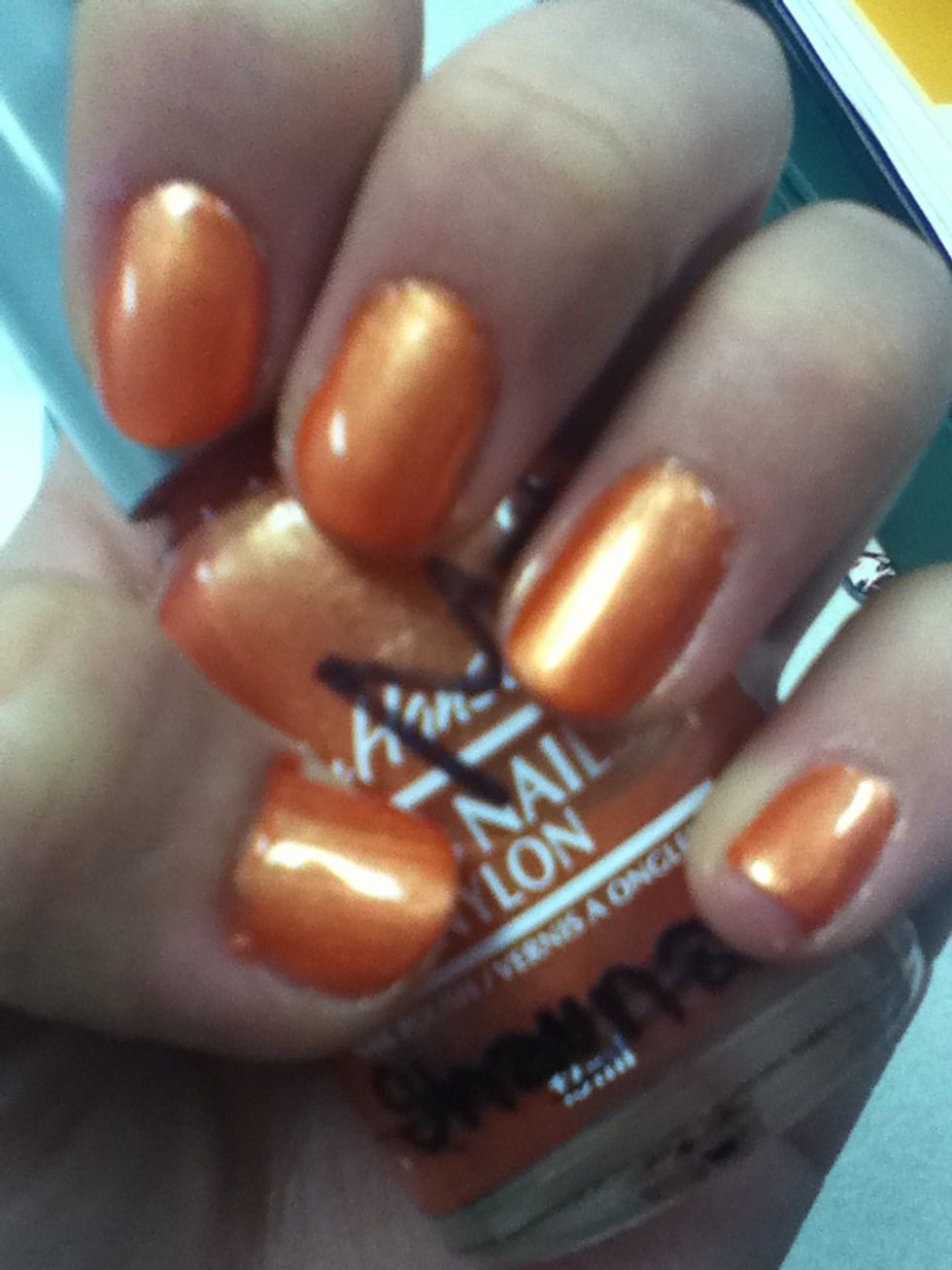 apply orange nail polish twice. dry them cperfectly.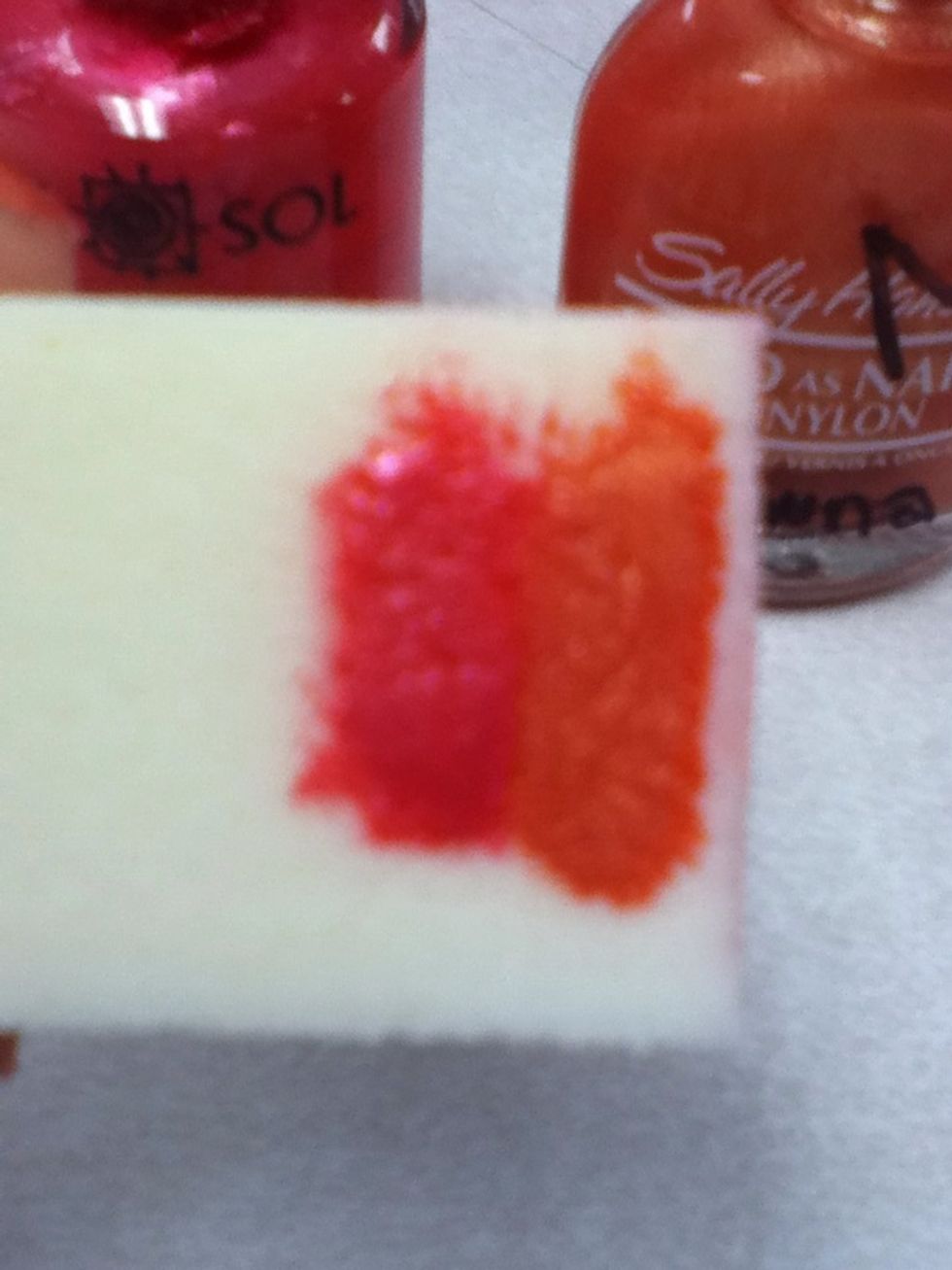 put pink and orange nail polishes on a sponge. do not make a space between them.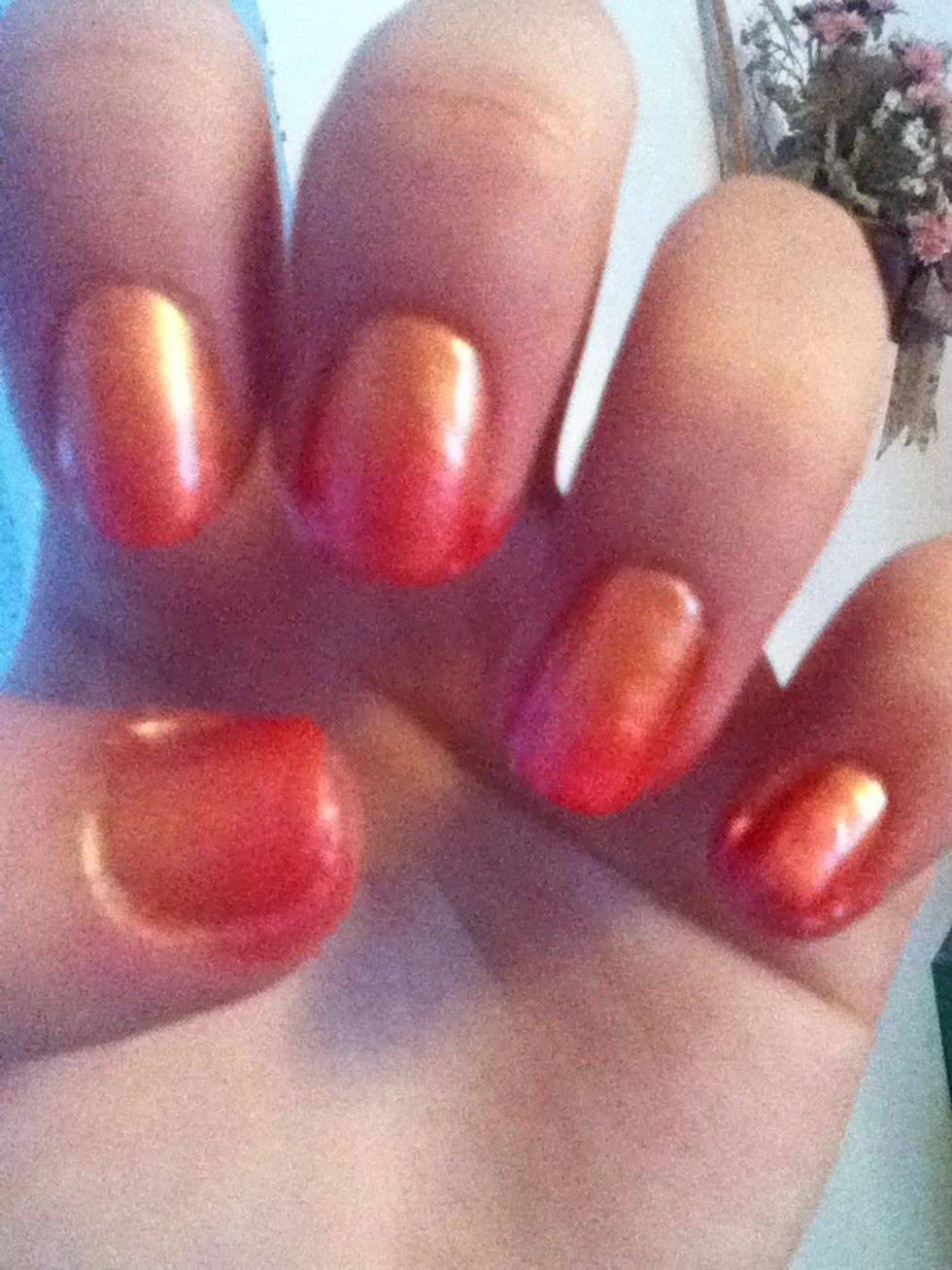 soon after finishing to put pink color on the nails.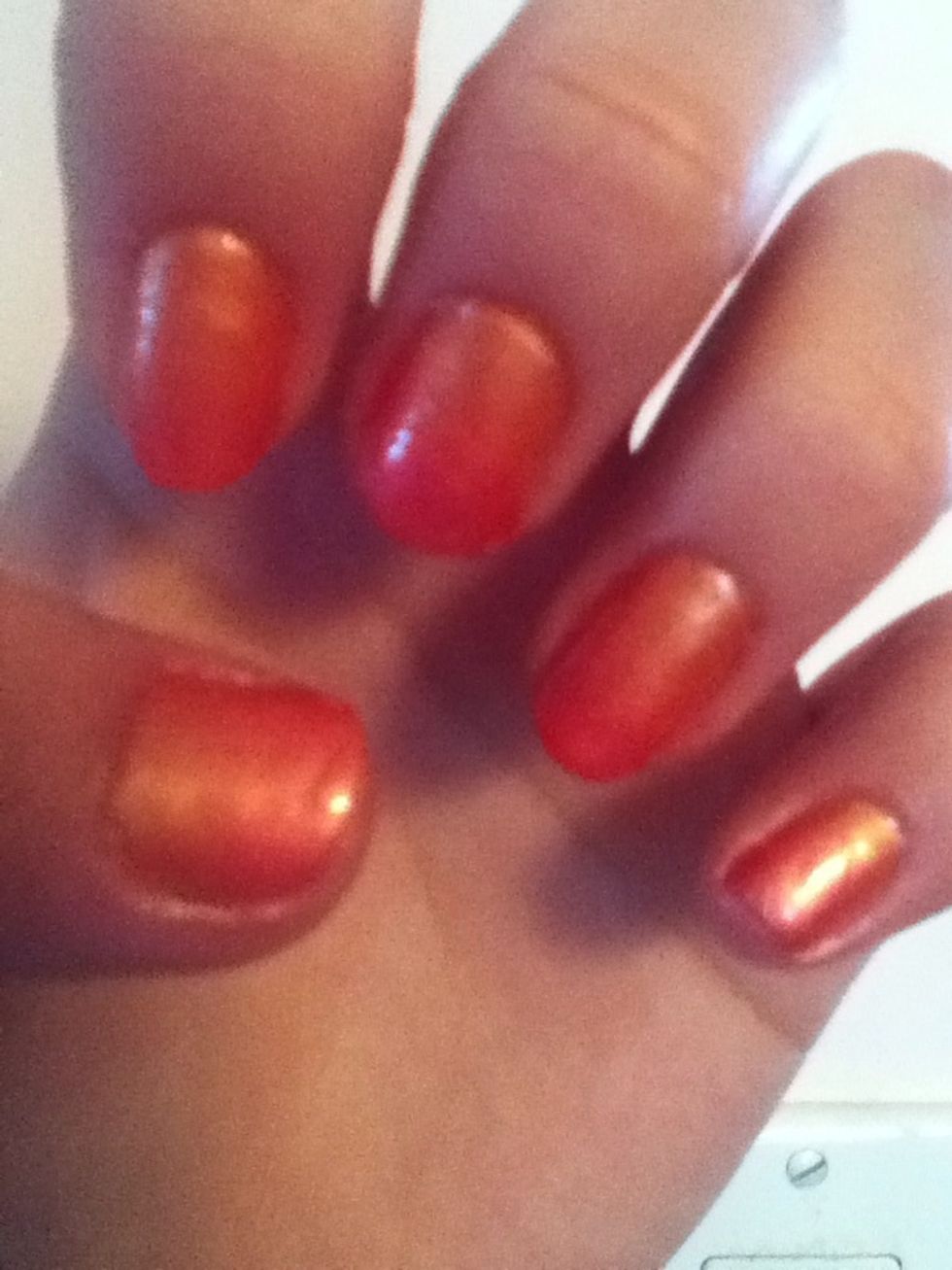 take the nail polish on the skin.
apply top coat once. done!!!
base & top coat
orange nail polish
pink nail polish
sponge