Create 1-800-FLOWERS® Spooky Skull Flower™
12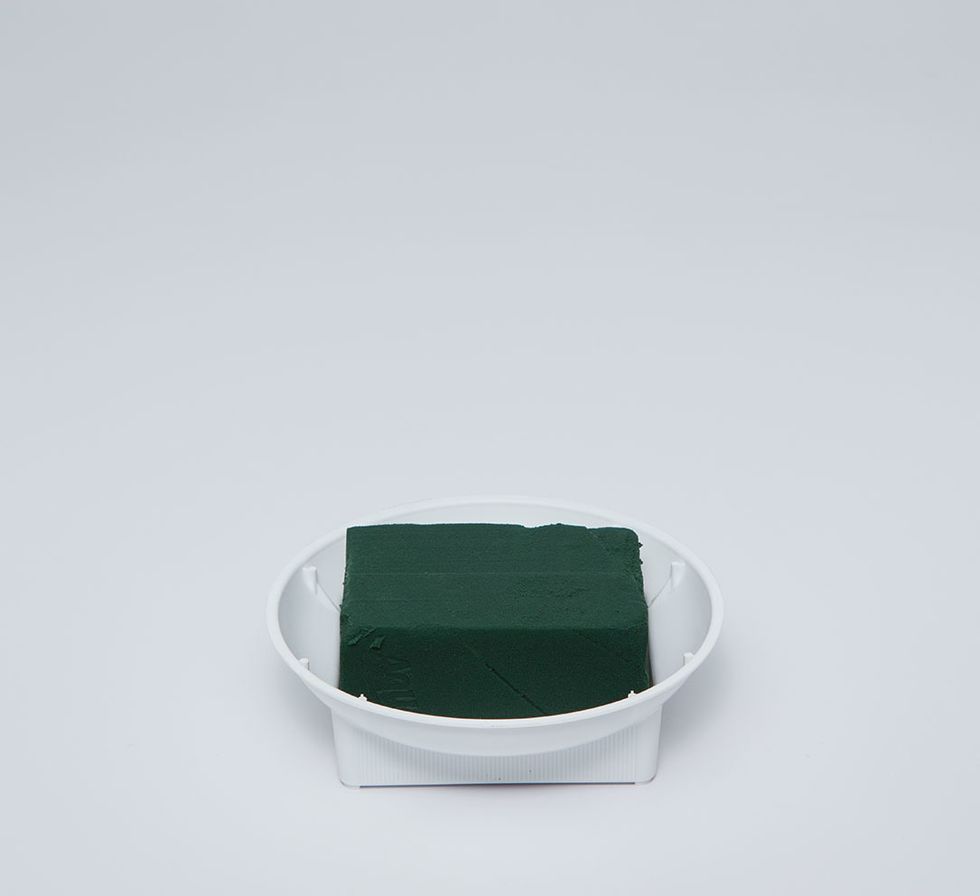 Place 1/4 piece of floral foam brick in bottom of white 6" design bowl.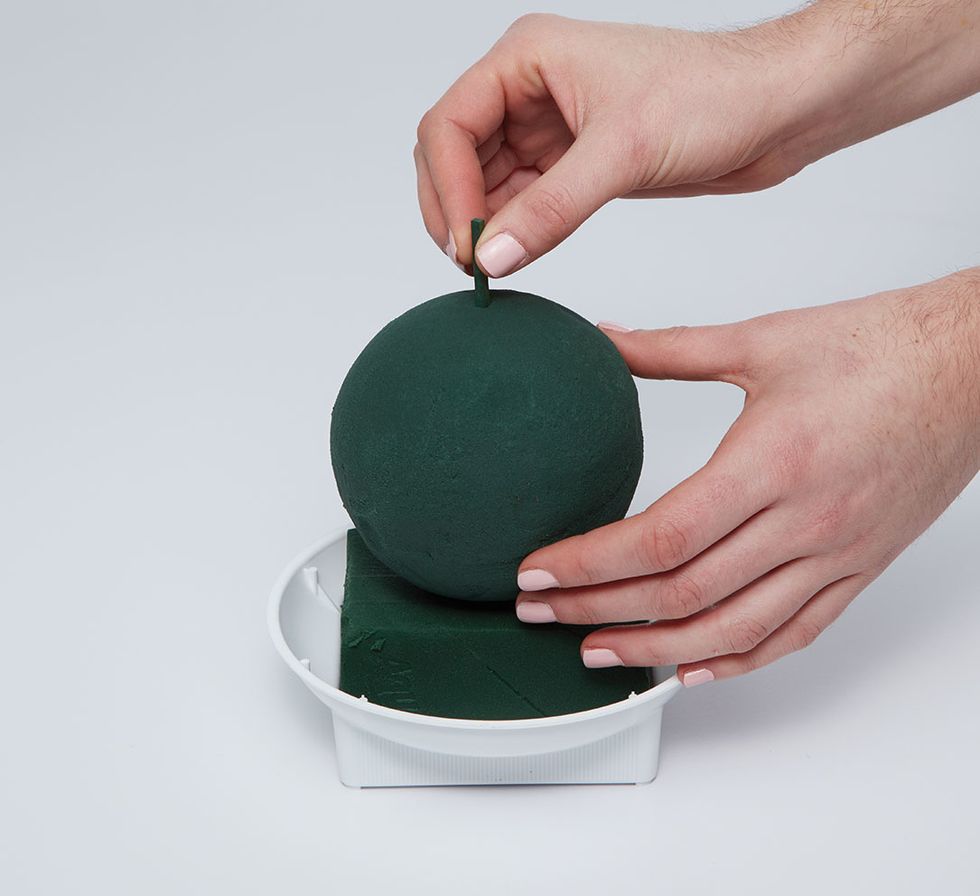 Attach 4.5" oasis sphere on top of the foam in bowl with floral pick. Cut Excess off picks so it's flush with the exterior of the sphere.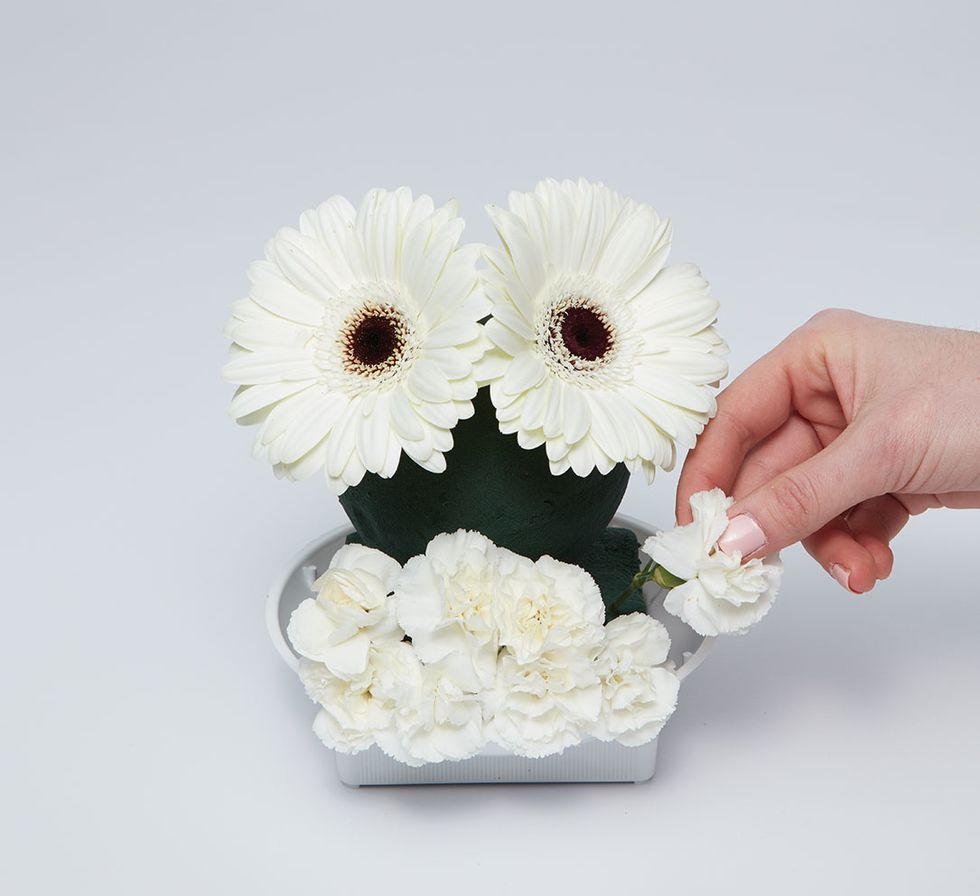 Build skull with white carnations. Use the white mini carnations to fill in cheeks and create teeth. Use white gerbera daisies for the eyes. Use dark centered gerbera daisies for a better effect.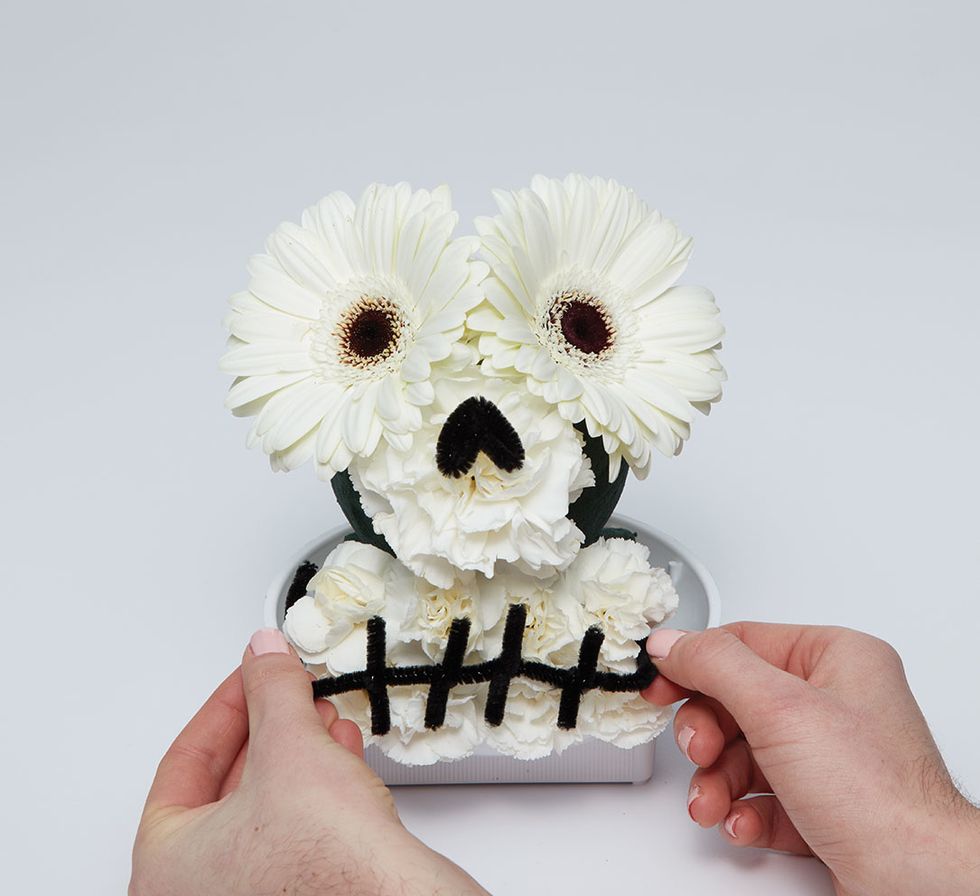 Cut black chenille stem and attach to the mouth area to create the teeth. Take small piece of chenille stem and make a "V" glue upside down to create nose.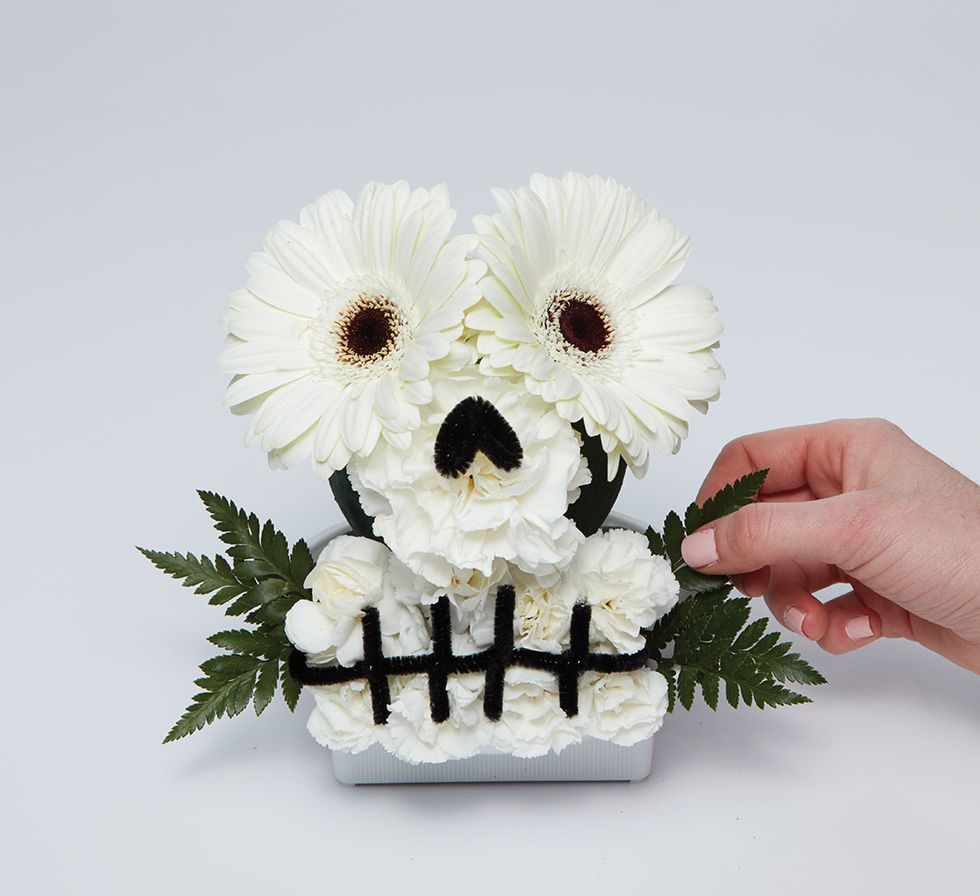 Fill in base of design with leather leaf.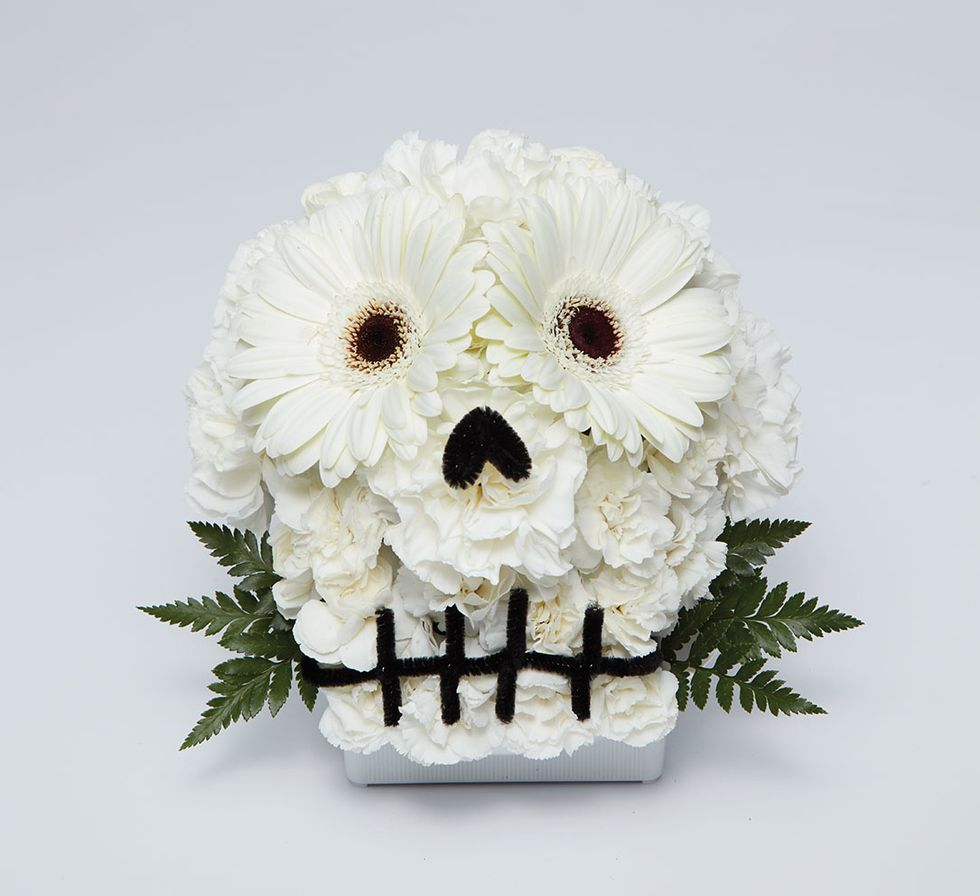 Continue building the skull with white carnations until you have the finished Spooky Skull Flower Arrangement.
The creator of this guide has not included tools