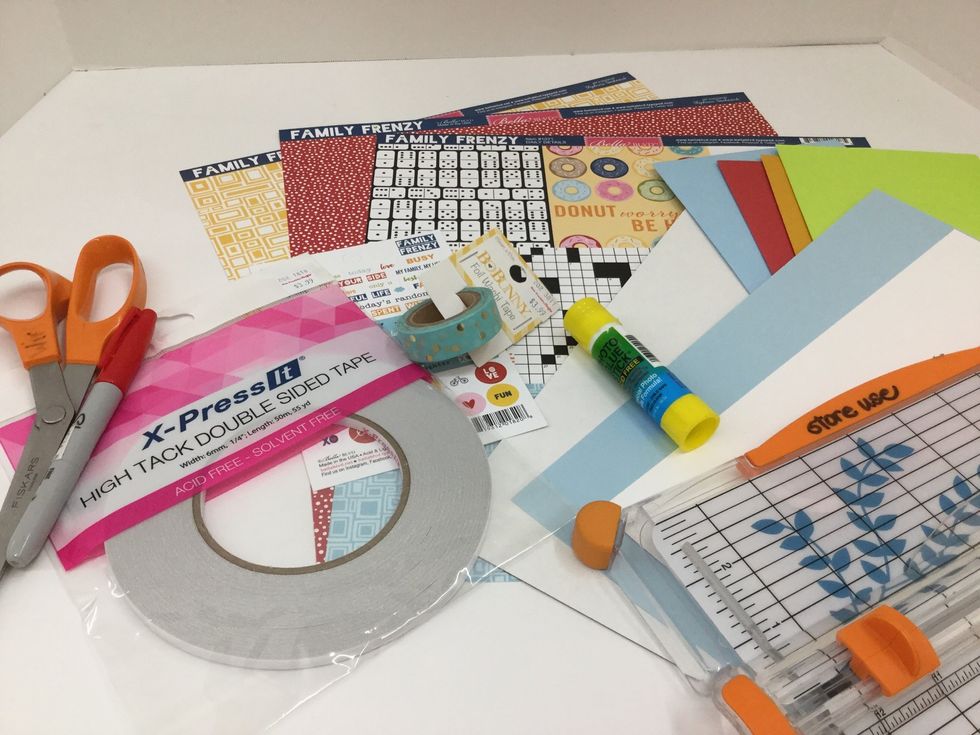 These are the supplies we used to make our sample albums.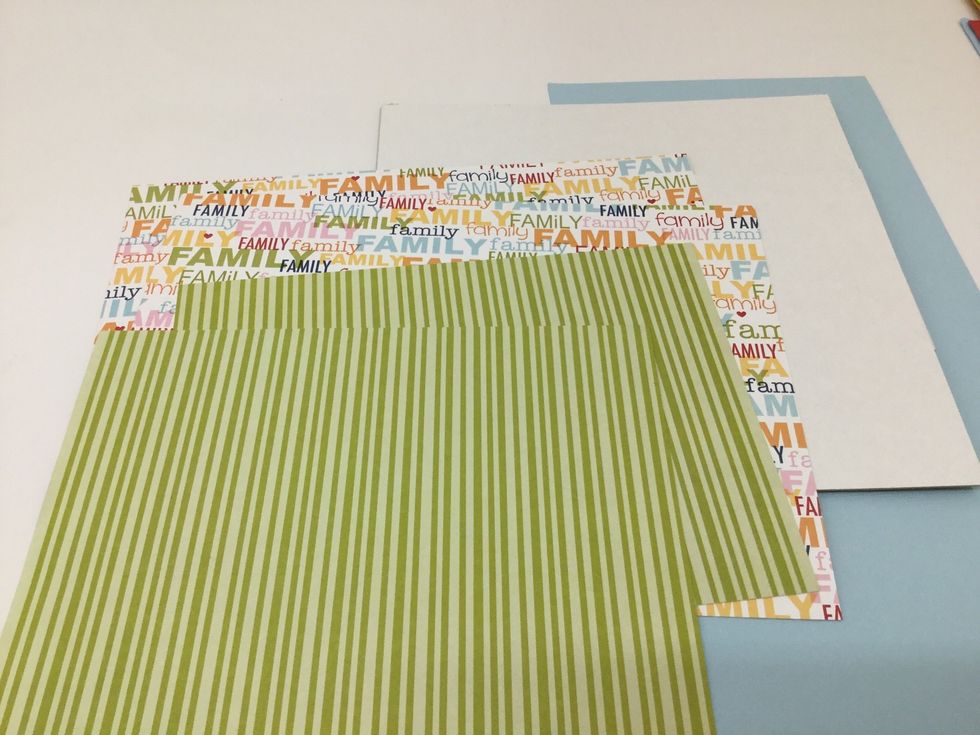 Precut scrapbook paper to these sizes: Album Cover - two 6"x8" pieces; Inside cover - two 4.75" x 6.75" pieces; four various sizes(5"x7" or smaller) to fit in the album for pages.
Precut white cardstock in half, and then in half again to make four 4.25"x 5.5" notecards. Cut solid cardstock to 5" x 11" for spine.
Precut lightweight cardboard into two 5"x7" pieces for covers.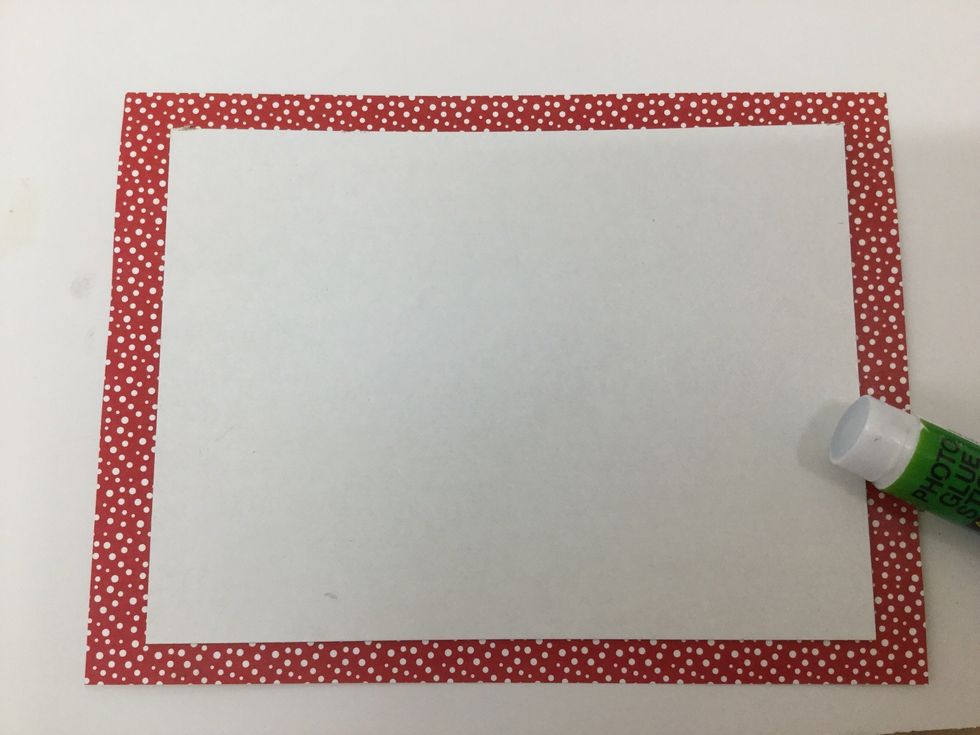 Glue cardboard to wrong side of cover paper. Repeat with second piece of cardboard.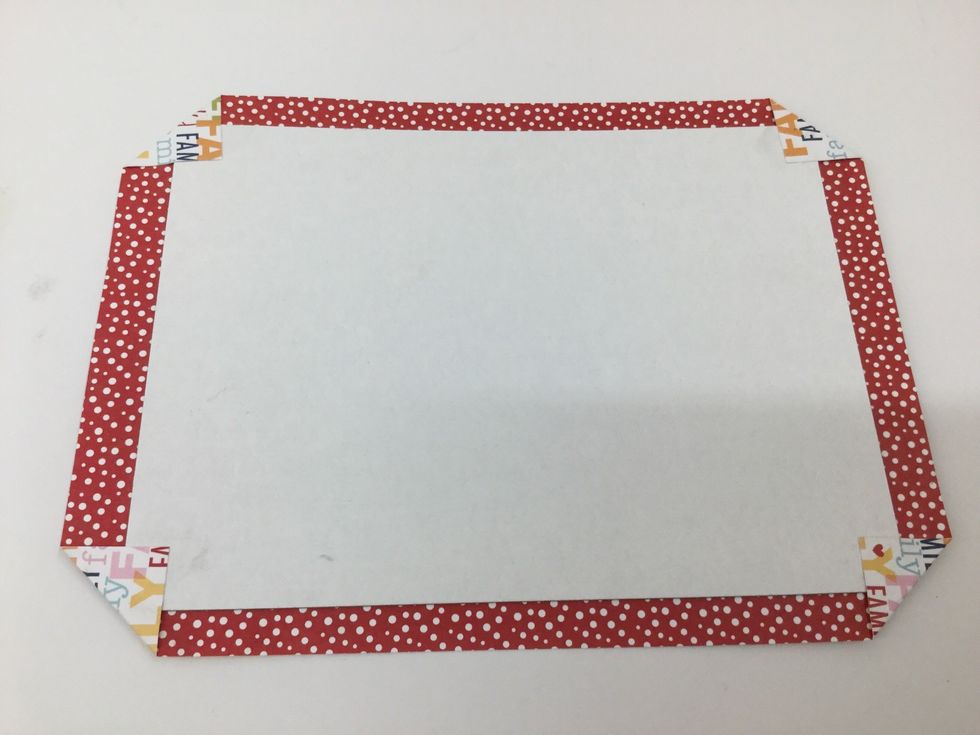 Fold corners of album in and glue in place.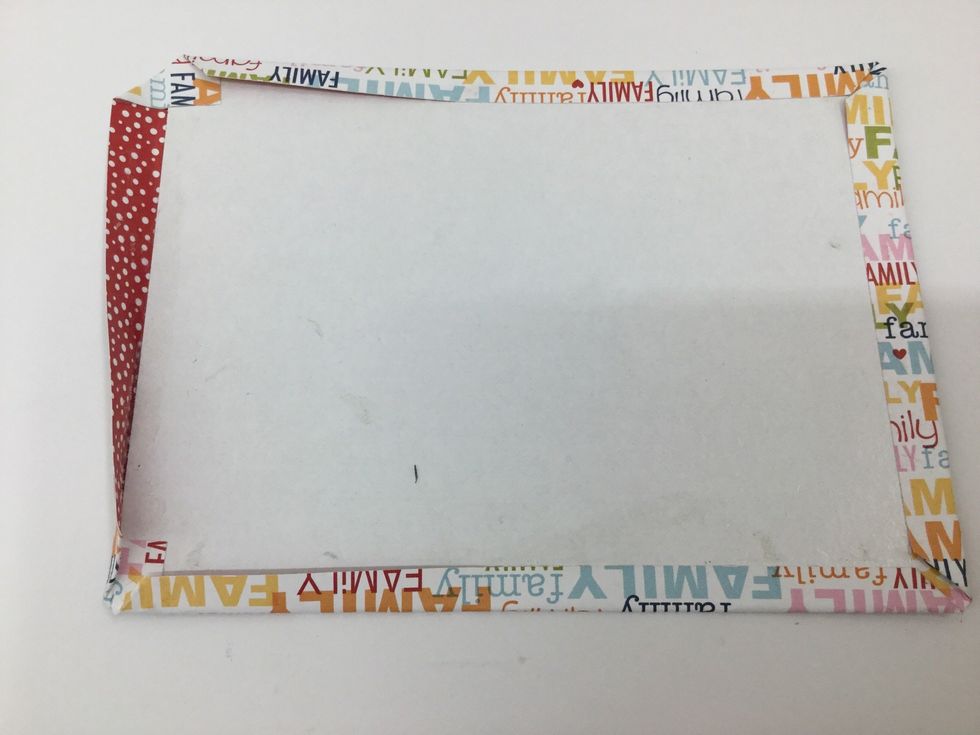 Pre-fold the rest of album edges around the cardboard. Check the corners for neatness, then glue in place.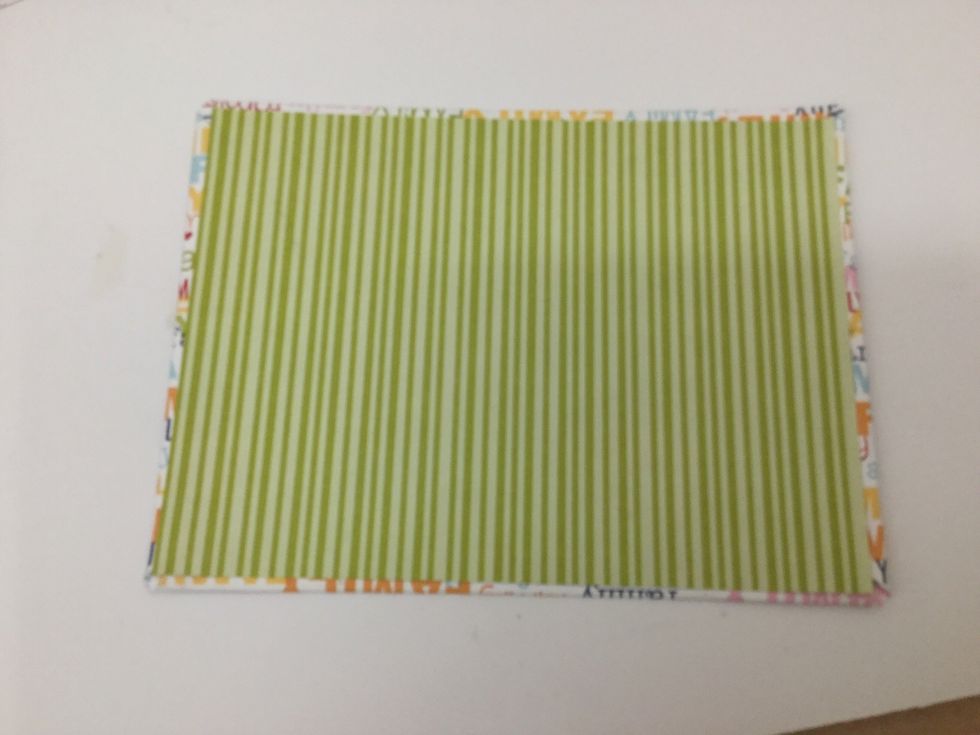 Glue smaller pieces of scrapbook paper on the inside of the covers.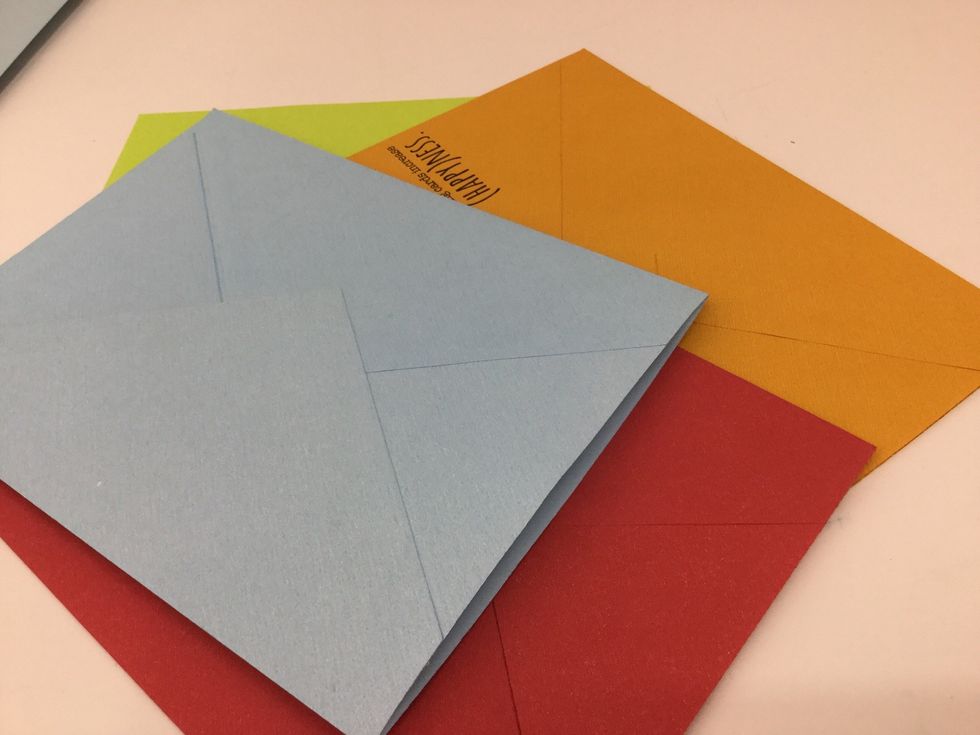 Moisten and close all envelopes. Cut one side off to form a pocket.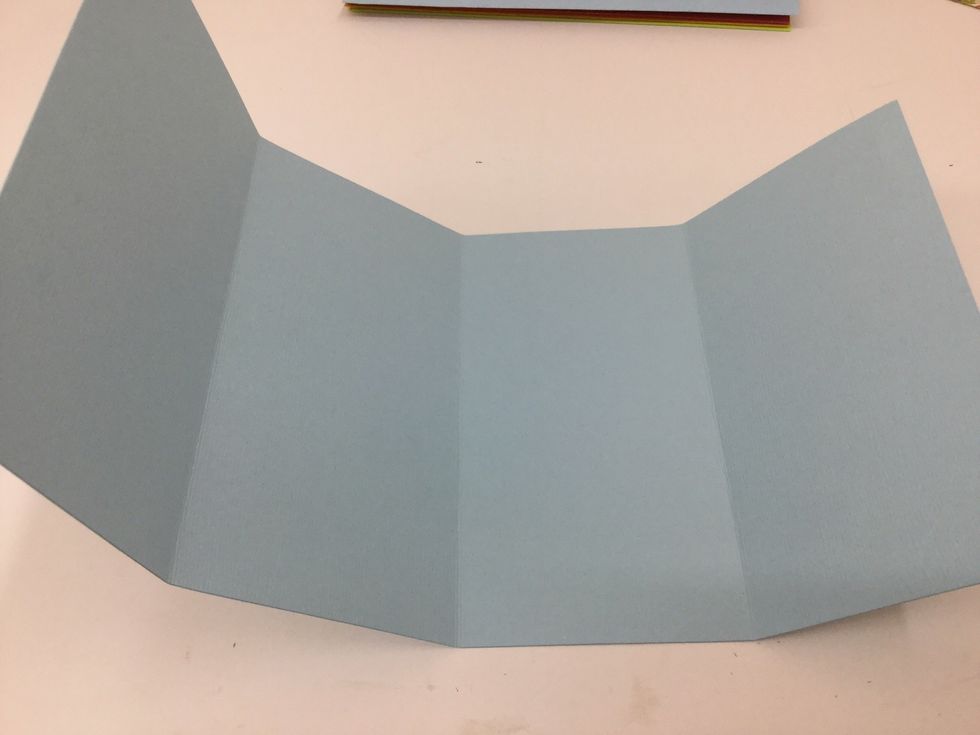 If you have a scoring board, score the spine piece at 5/8" intervals. If not, fold the piece in half, and then in half again.
Fold each segment in half again, accordion folding the entire length.
Put a piece of double stick adhesive near the top edge of each mountain fold.
Apply glue to the short edges of the spine (on the side without tape).
Wrap the first fold around the edge of a cover. Repeat on the other end with the second cover.
The spine connects both covers of the album.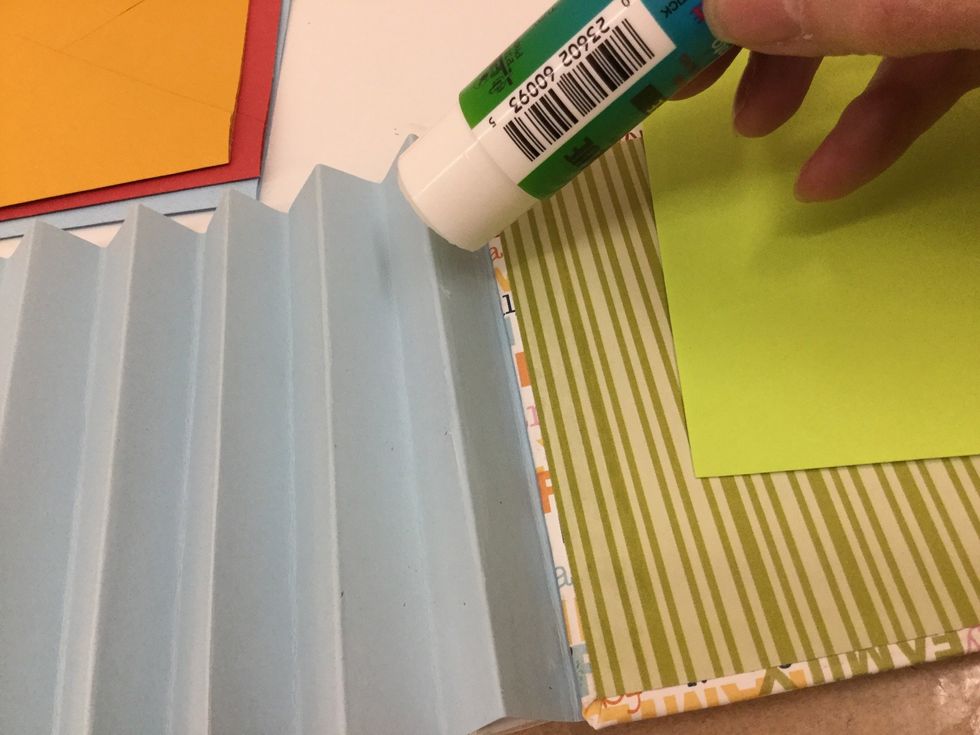 Starting at the back of the album, apply glue to the right side of the first mountain fold segment.
Press spine segment down onto one of the envelope pockets.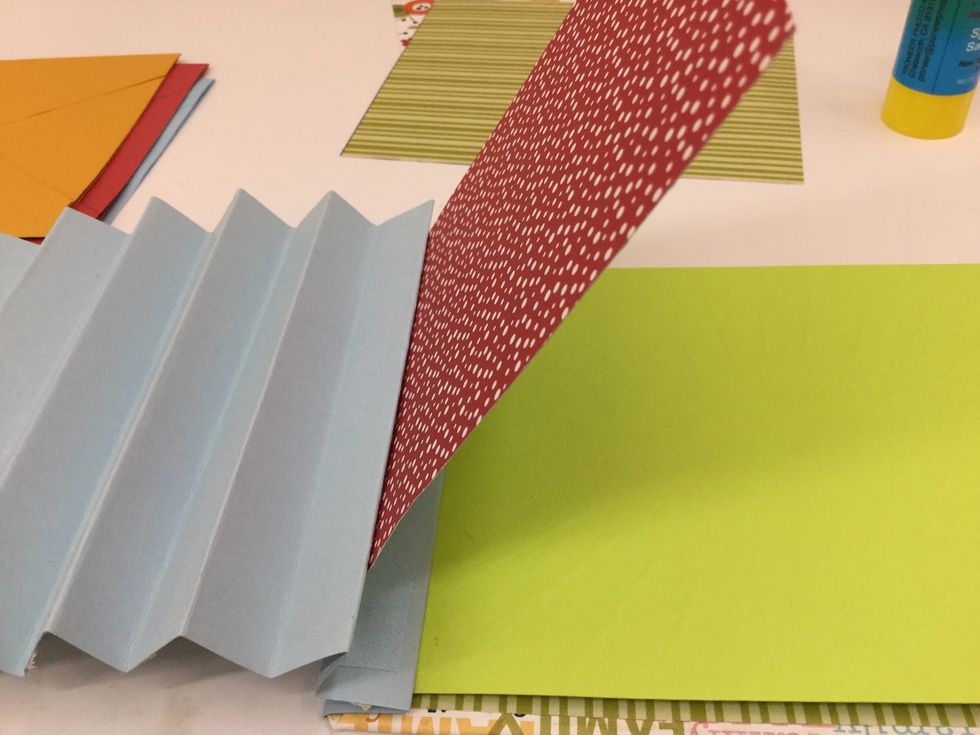 On the next segment, add one of the scrapbook paper pages.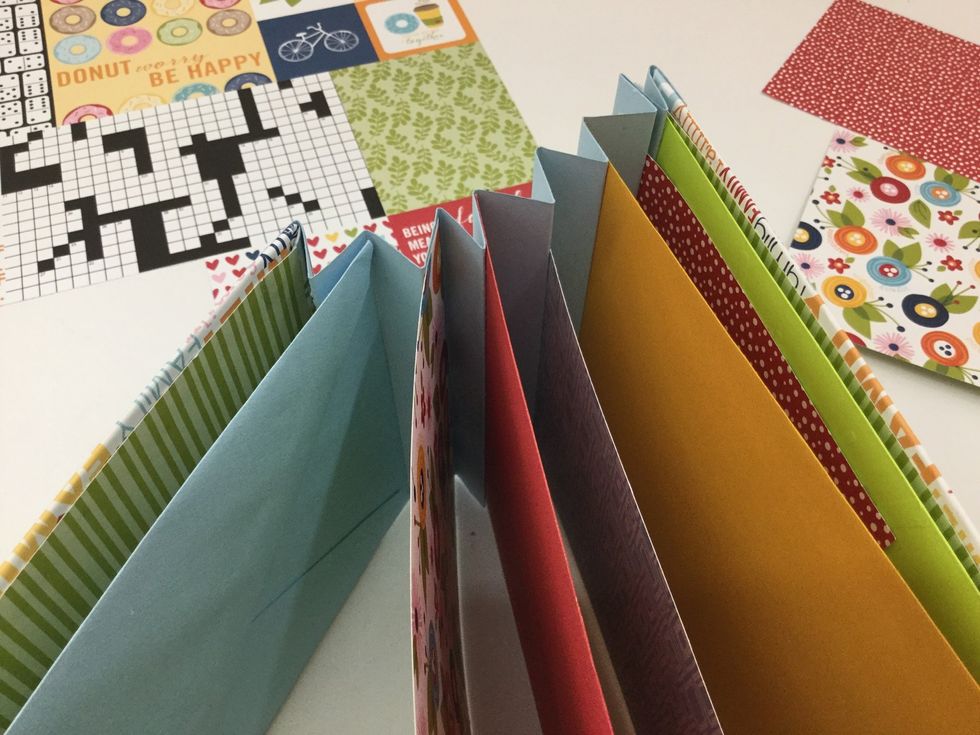 Continue to add envelopes and pages until all segments are filled.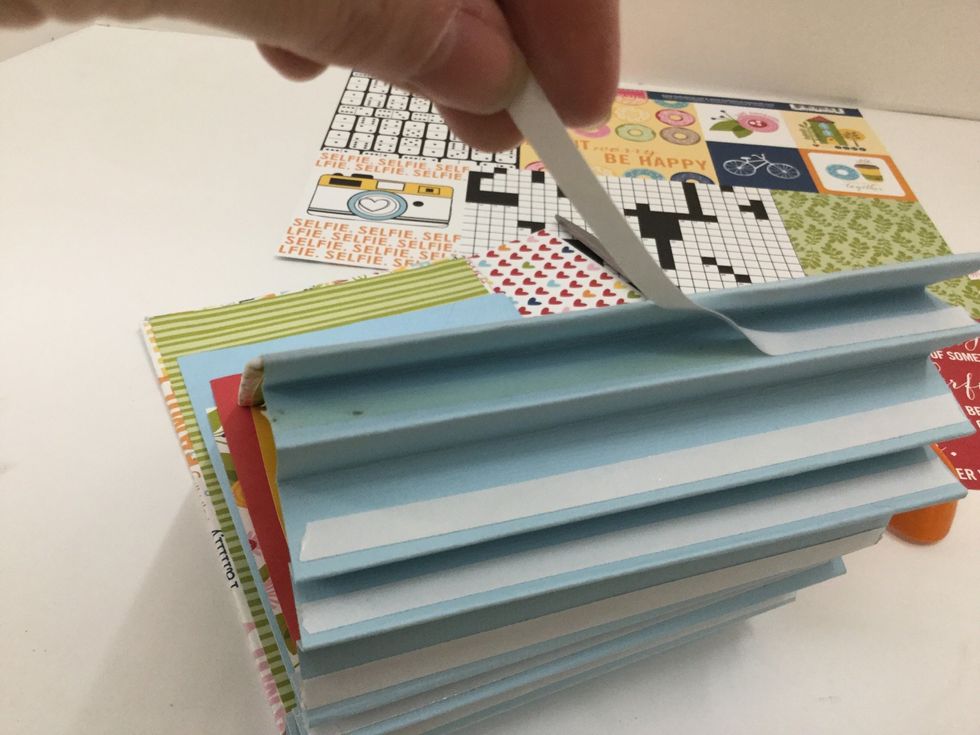 Remove double stick adhesive covering one strip at a time. Fold in place onto the next segment.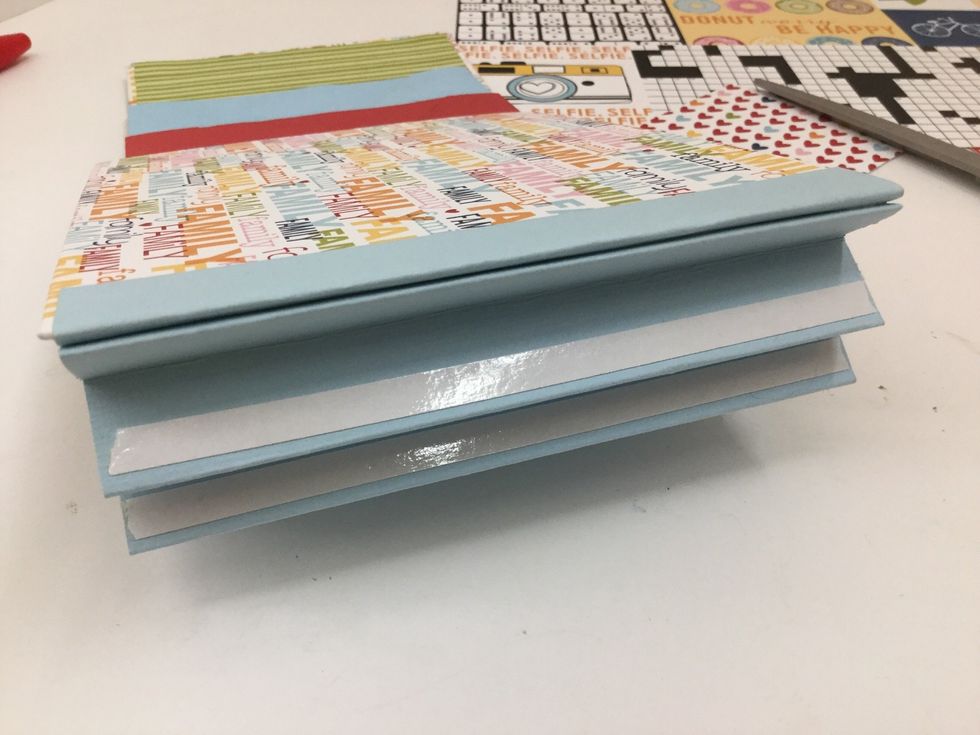 Repeat with all segments.
This is how the spine looks when all pieces are glued in place.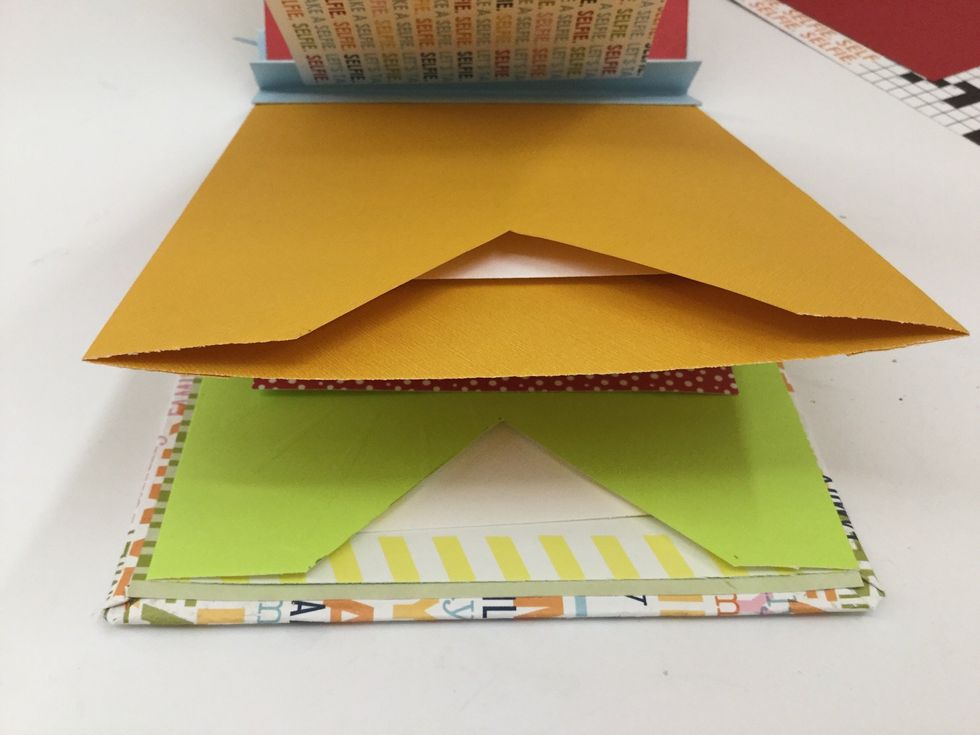 Put notecards into the envelopes.
Add stickers, washi tape and other embellishments to decorate your album however you like.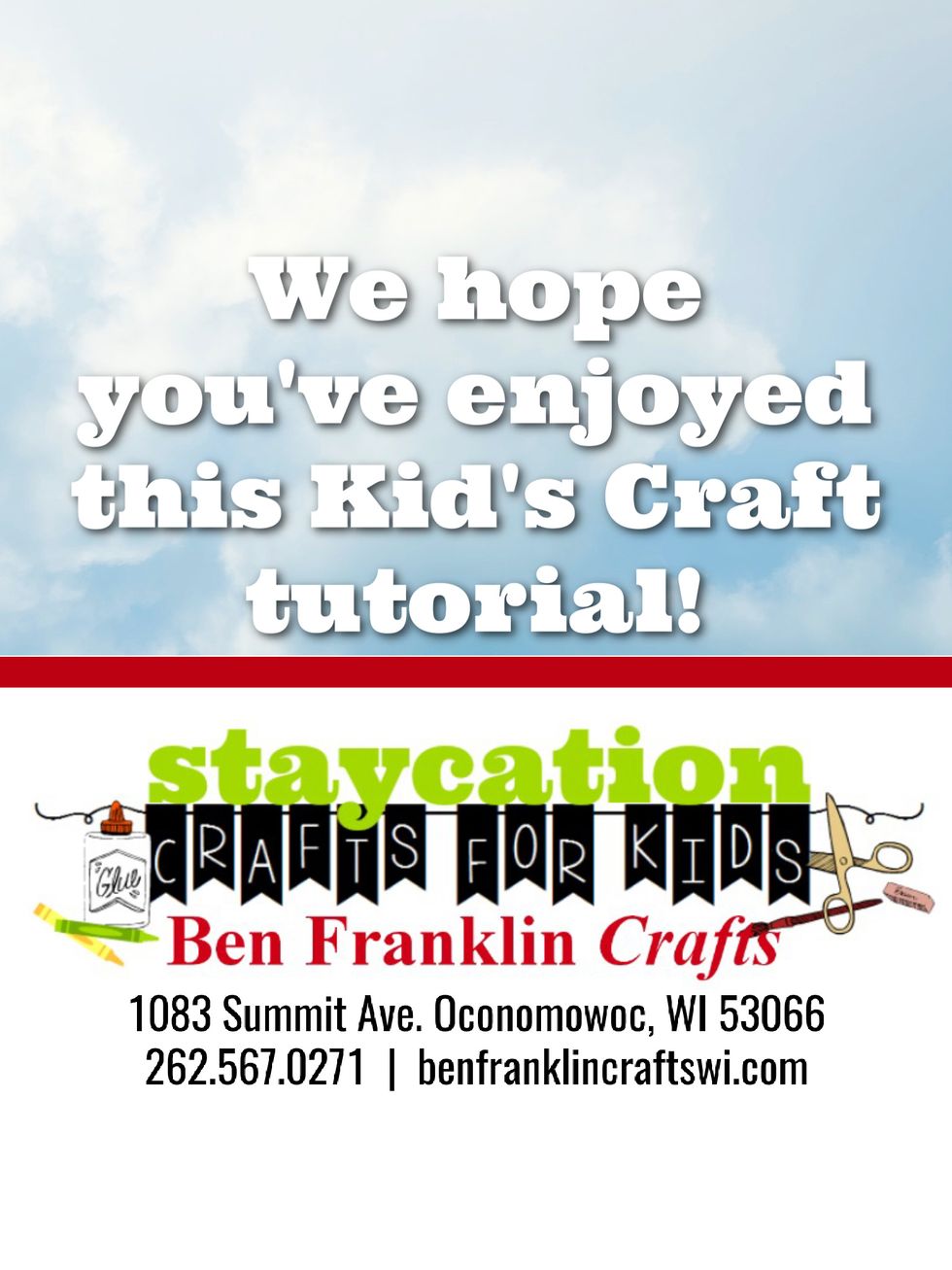 We would love to see a picture of your finished project! Upload your photo to our Facebook page: goo.gl/eScFwF
scrapbook paper
1.0 white cardstock
4.0 envelopes
various stickers and other embellishments
glue stick
double stick adhesive tape
scissors
lightweight cardboard
washi tape
optional, but recommended: paper trimmer
optional: scoring board
Ben Franklin Crafts
Our mission is to bring people of all ages together to explore their creative potential. Visit us online or call 262.567.0271 for more info.