Punch 1" circles from paper scraps - 5 of each design. Optional: punch shapes with small decorative punch - 5 of each design.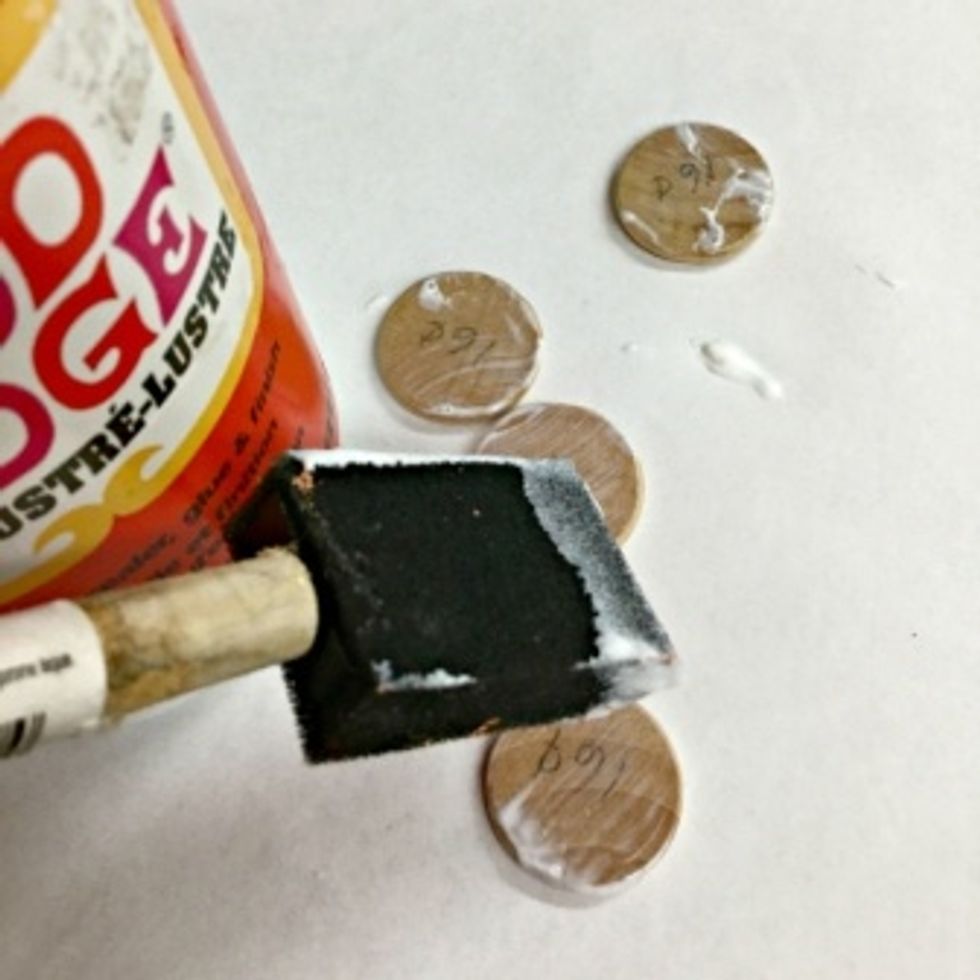 Apply Mod Podge to the discs.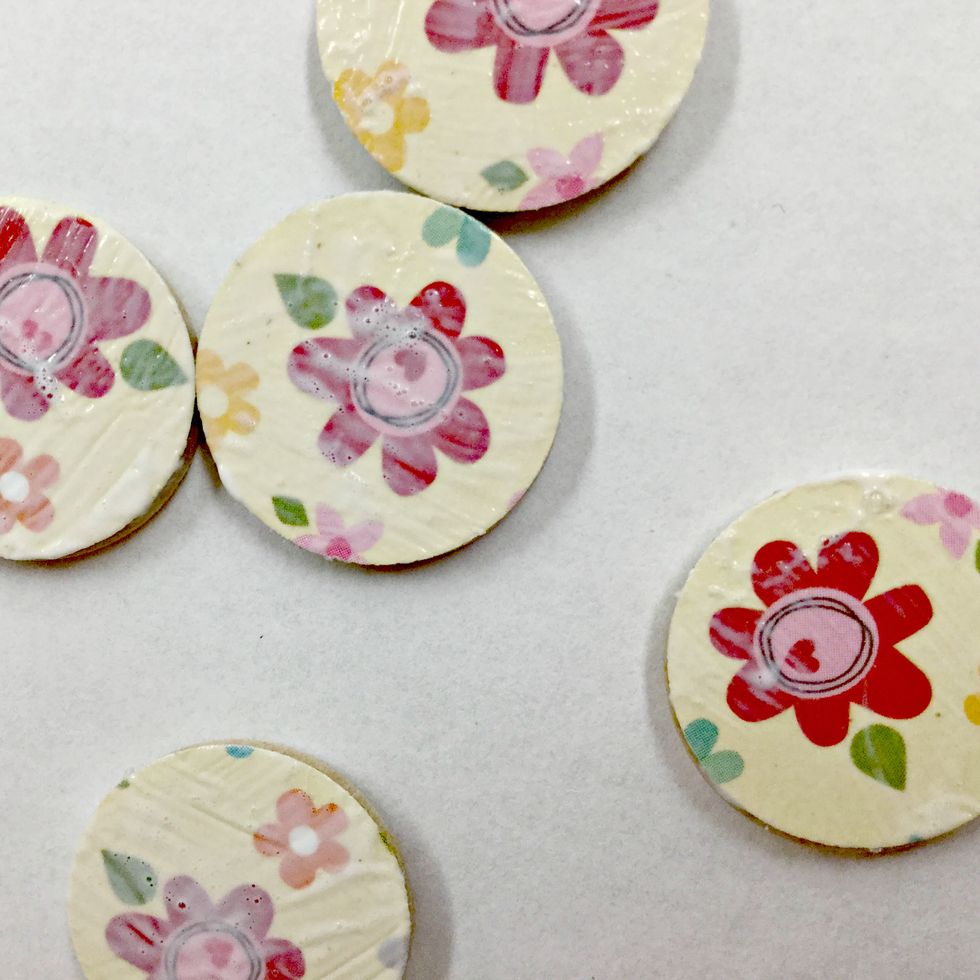 Place a paper circle on top and add another coat of Mod Podge. Press edges down toward disc if necessary. Repeat steps 2 and 3 with all discs.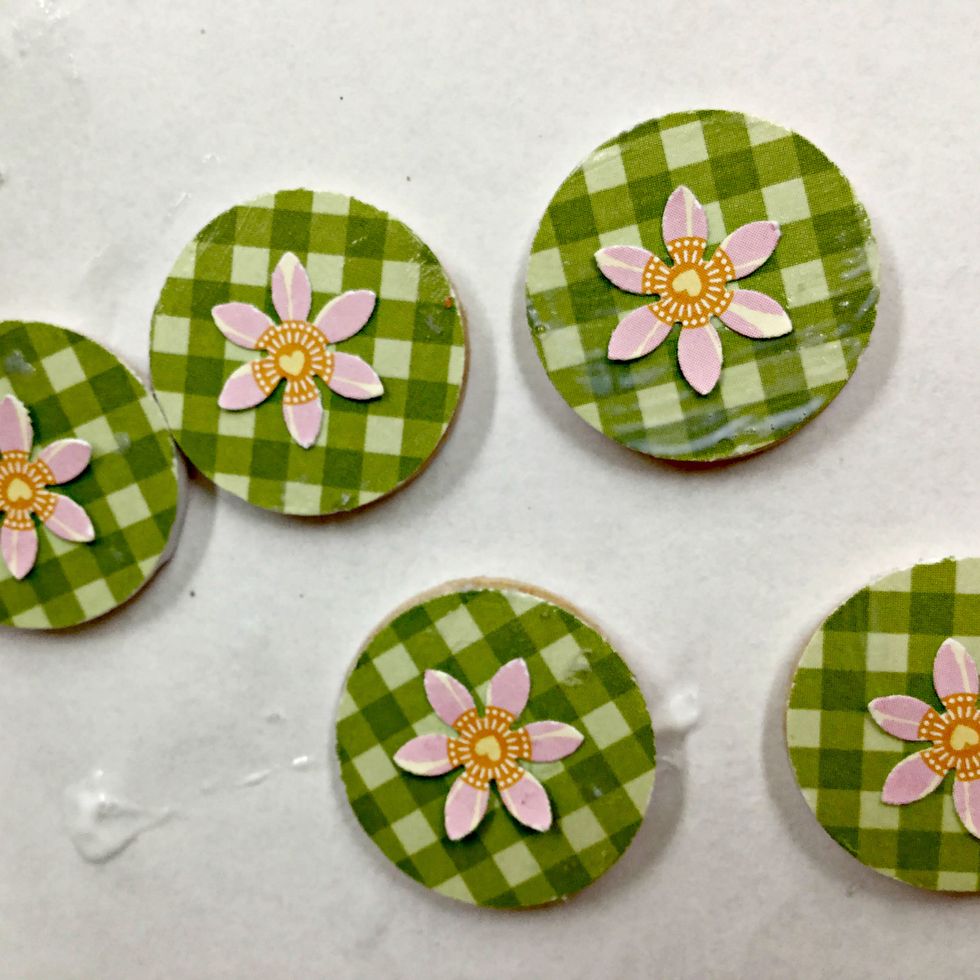 If using small shapes, add them to discs as desired.
Coat each piece with an additional coat of Mod Podge. Allow to dry.
Download template: http://goo.gl/wQrHyW. Print on heavy weight paper. Cut out template along lines; insert into muslin bag. It will prevent the Sharpie ink from bleeding through.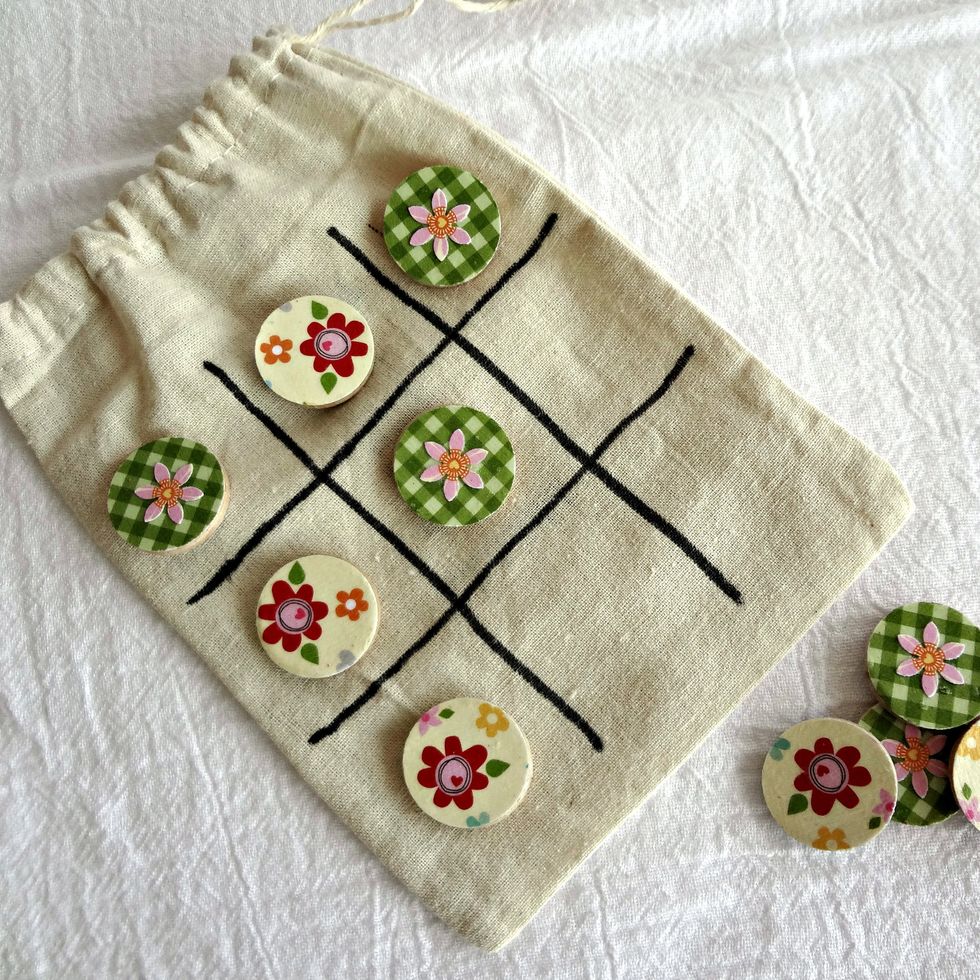 Trace tic tac toe lines on one side of the bag with a Sharpie.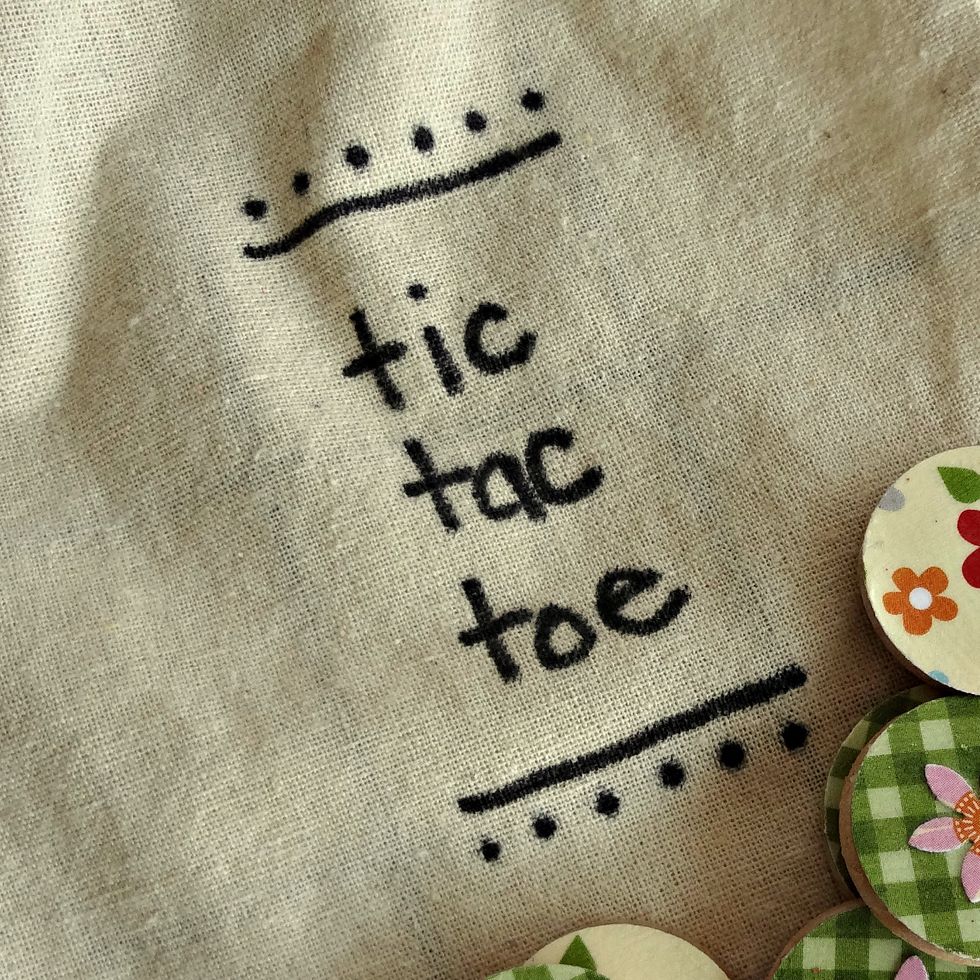 Turn the bag over and decorate the other side as desired.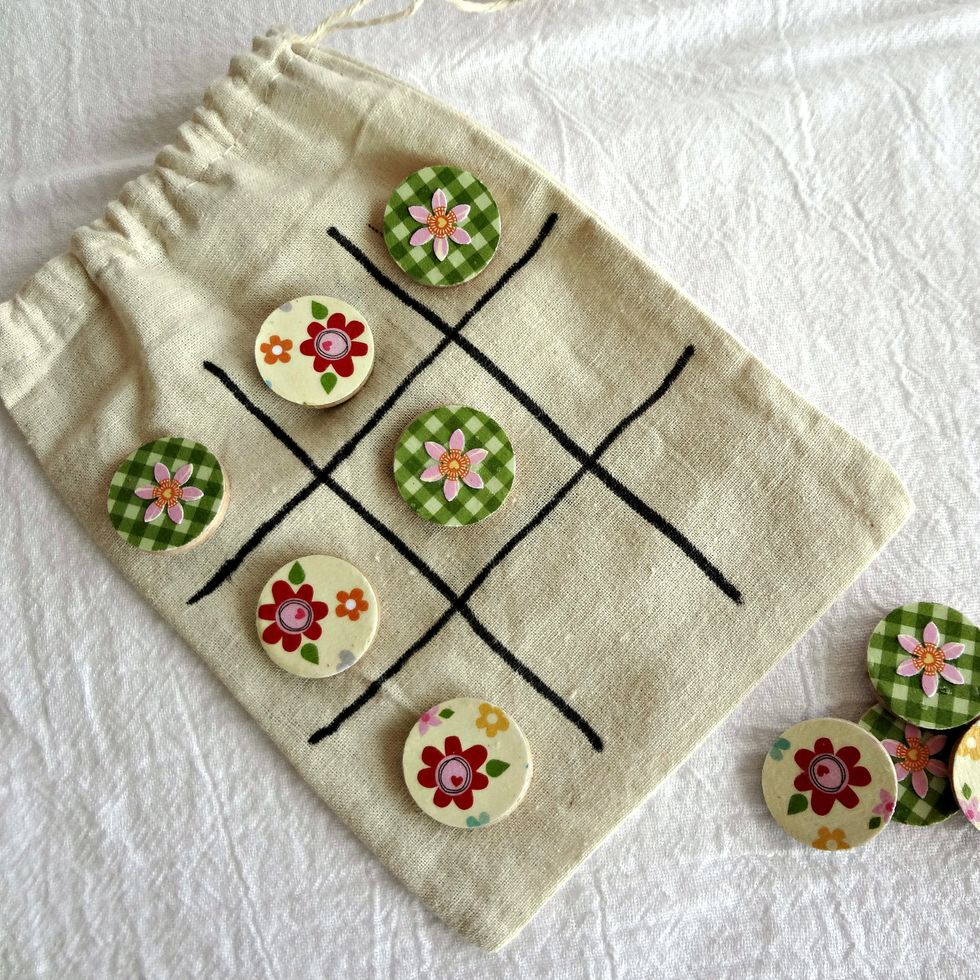 Remove the template. Store the game pieces in the bag after they are completely dry.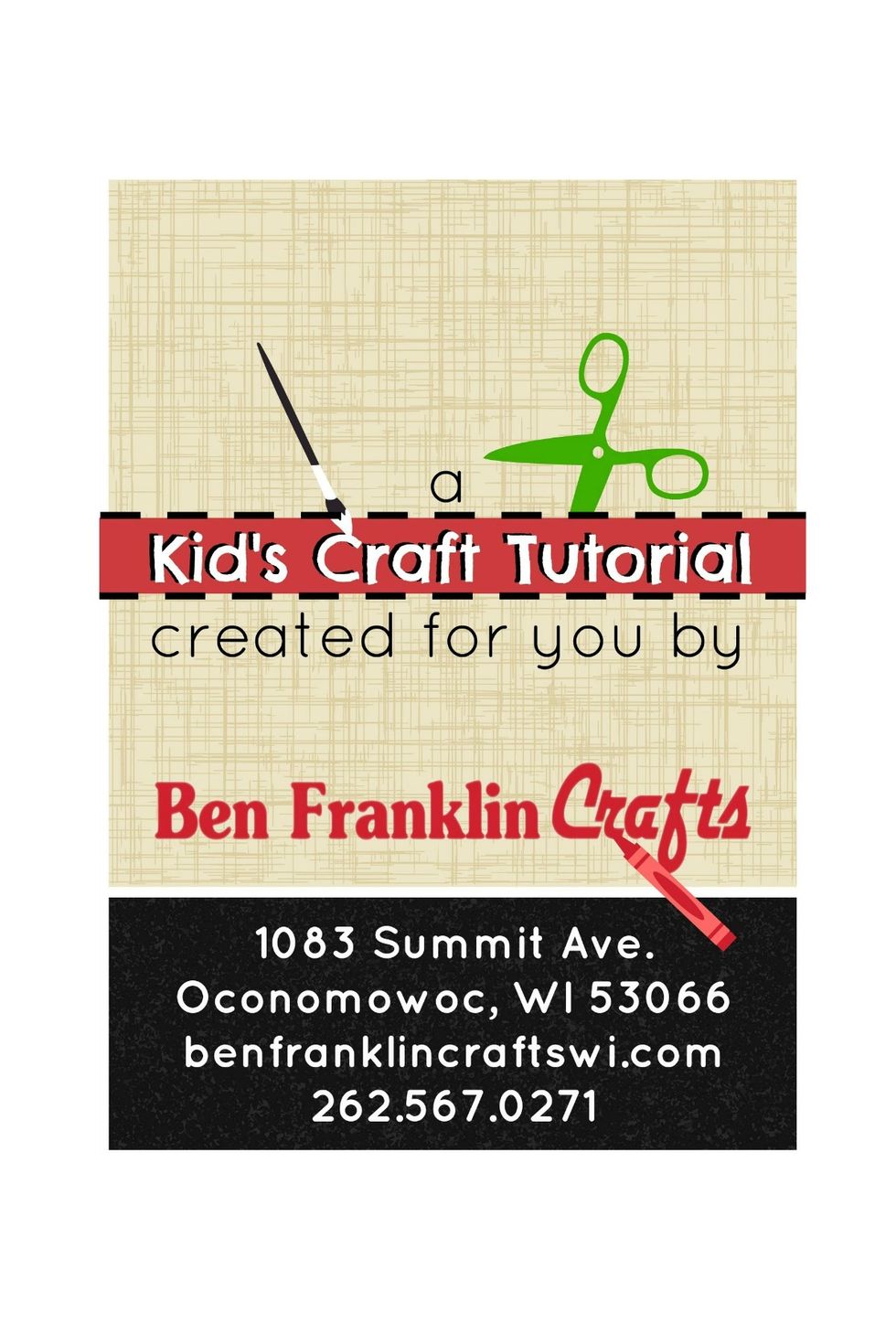 We would love to see a picture of your finished game, or better yet, a picture of you playing your game! Upload your photo to our Facebook page: https://goo.gl/br3HgJ