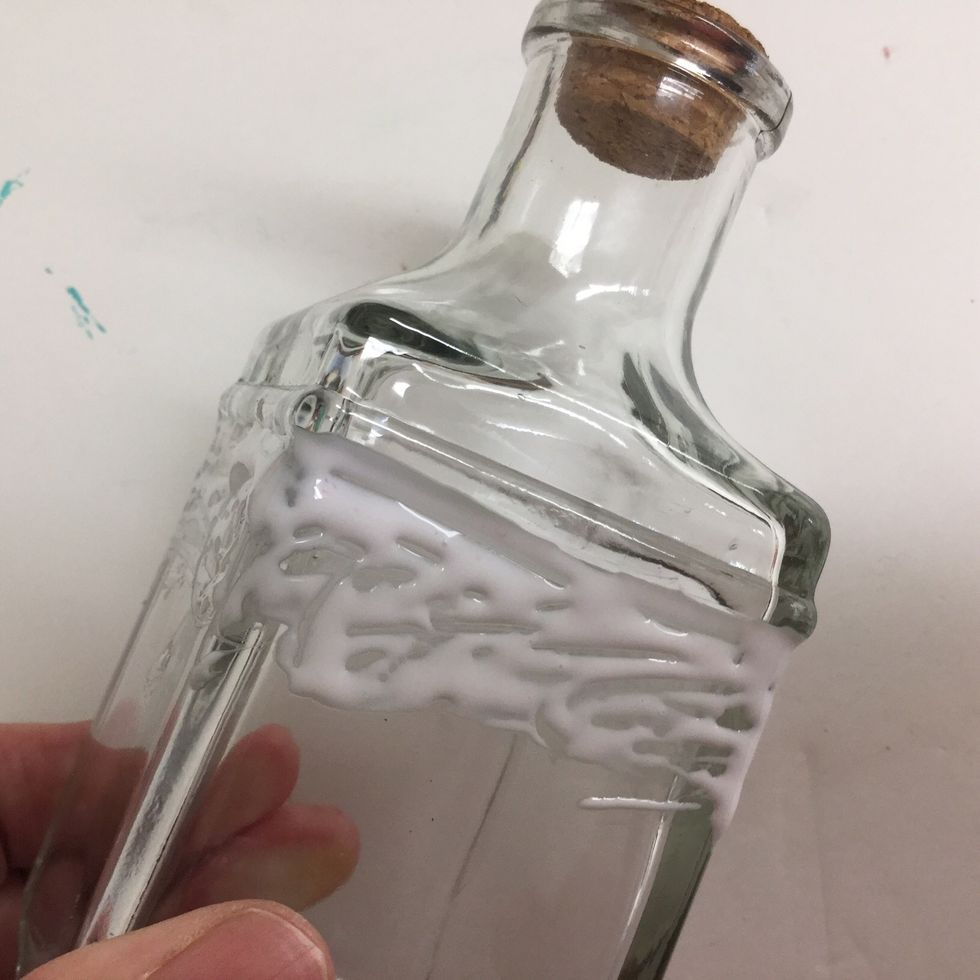 Squeeze tacky glue in an even band around the bottle - about 1/2" deep. Our bottle had a little ridge at the base of the neck. It was a good starting point!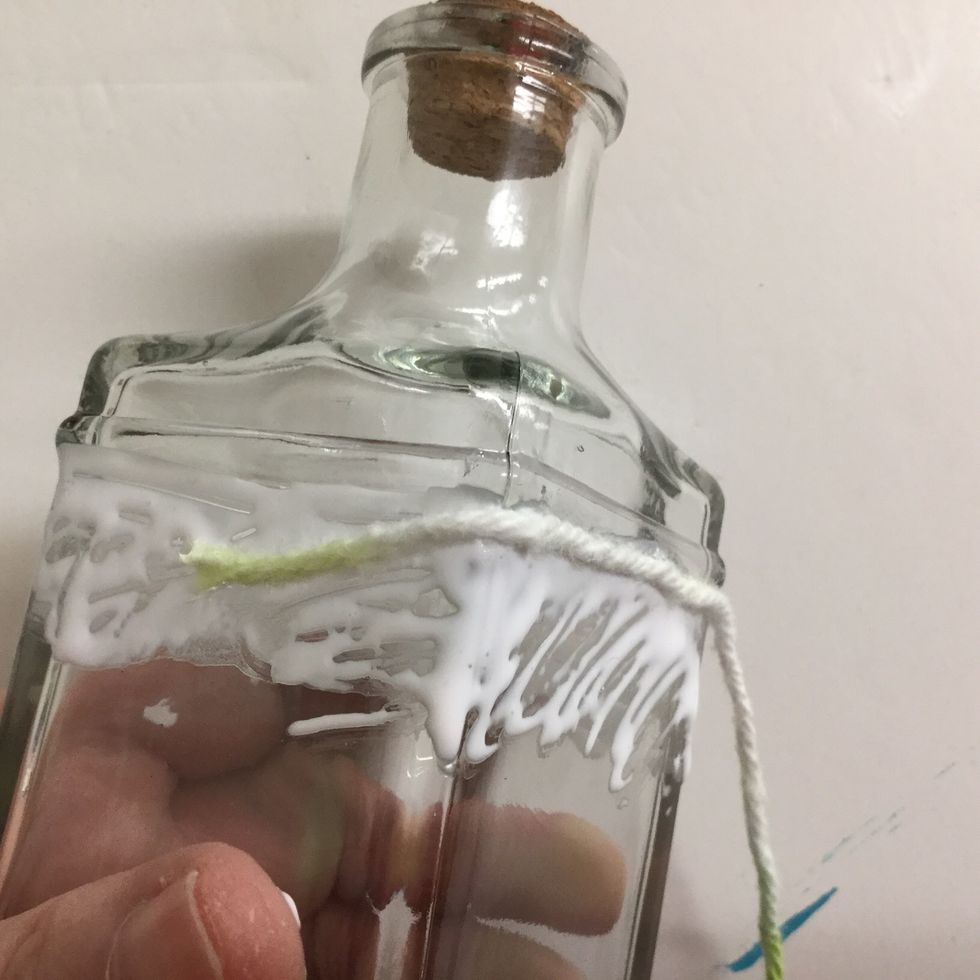 Start winding the yarn around the bottle, gently pressing it into the glue. Allow the end to dip down a bit so it can be covered as you wrap.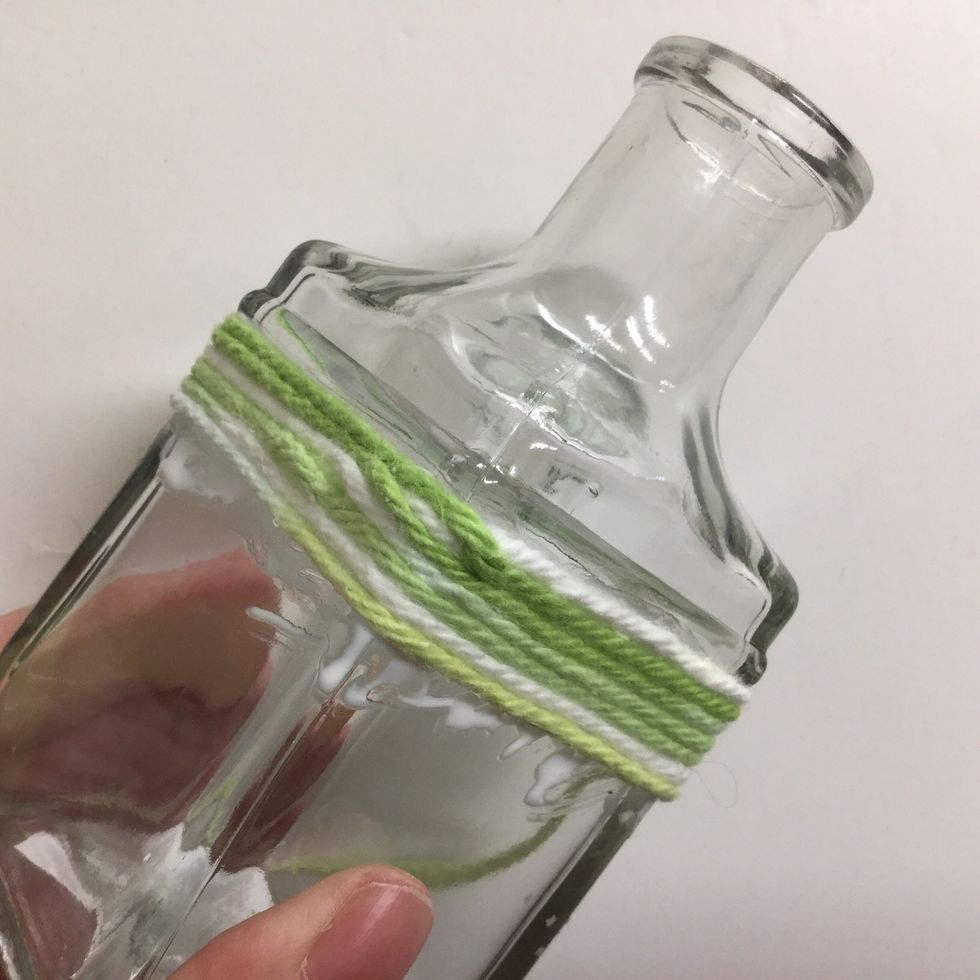 Keep wrapping the yarn around the bottle, covering the starting end. Continue applying bands of glue and wrapping the yarn until you reach the bottom. Trim the yarn and press the end firmly in place.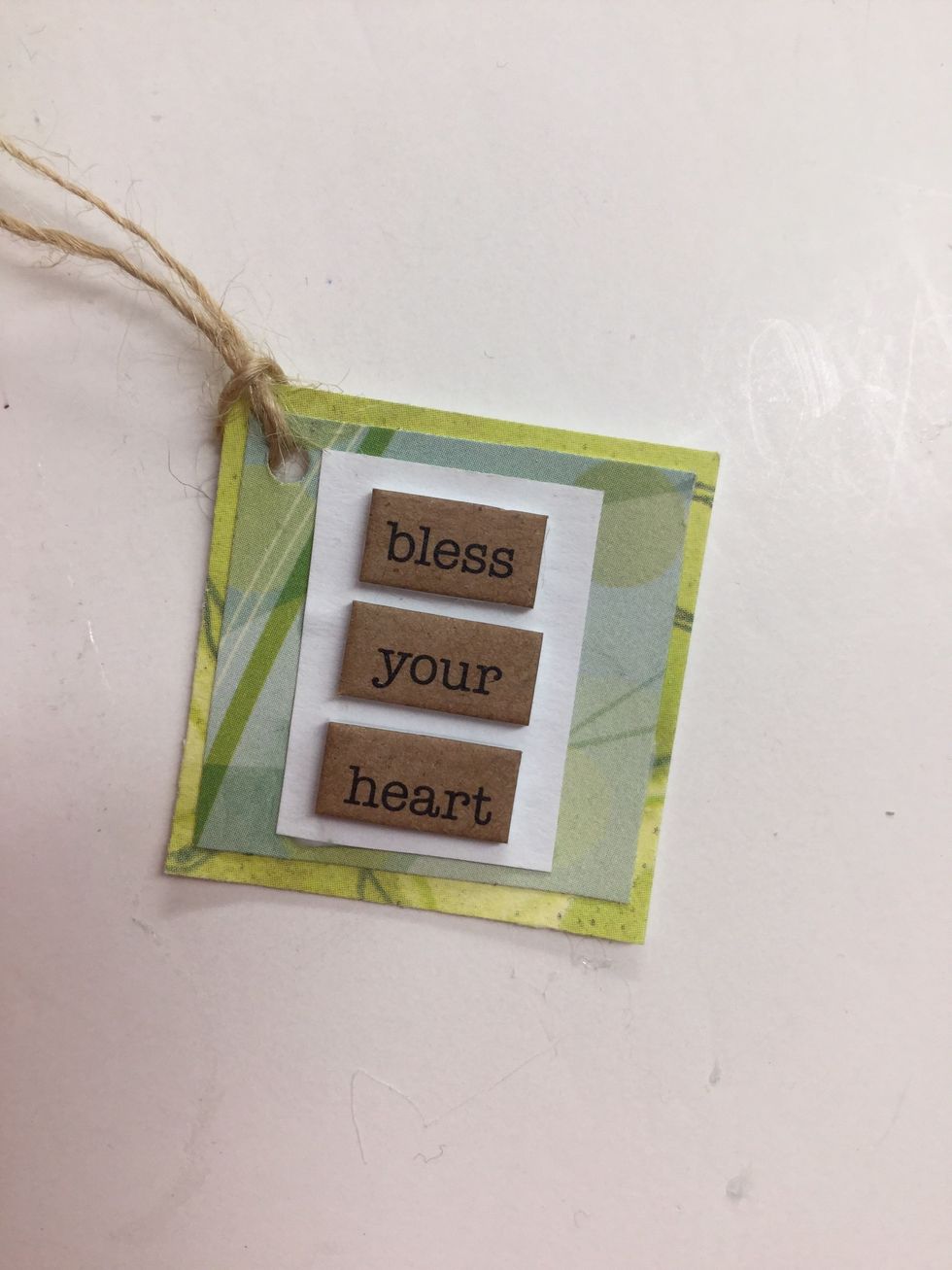 Combine papers and stickers to create a tag with a "sweet sentiment." Punch a hole in the corner and loop the twine through the hole.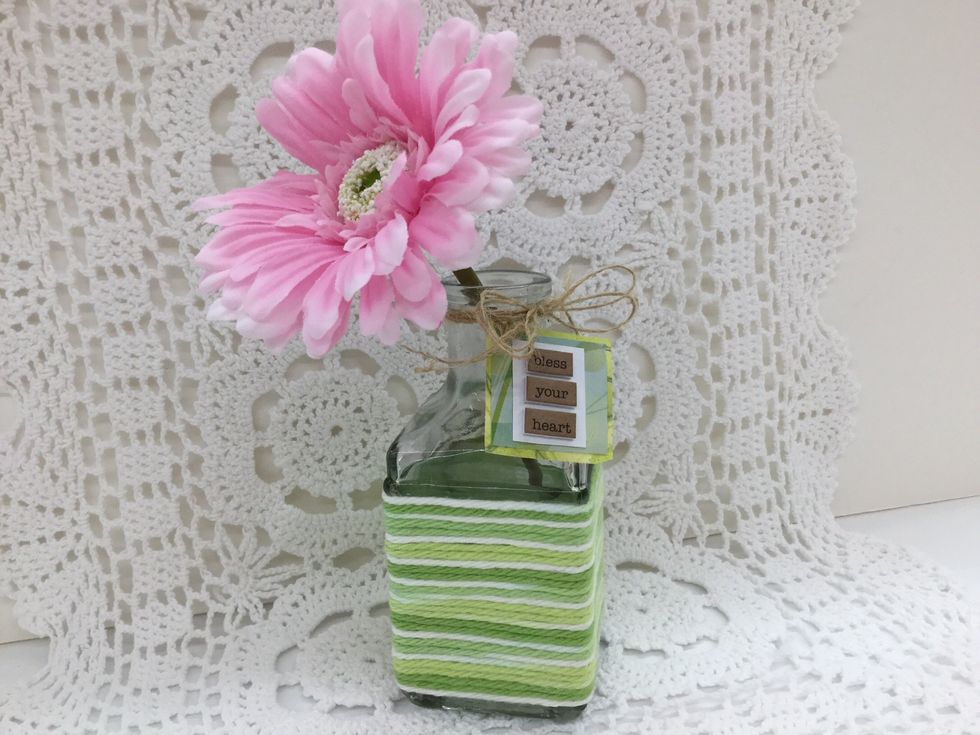 Wind both ends of the twine around the neck of the bottle and finish with a bow. Add a beautiful flower and decide...will you keep it for yourself or give it to someone special?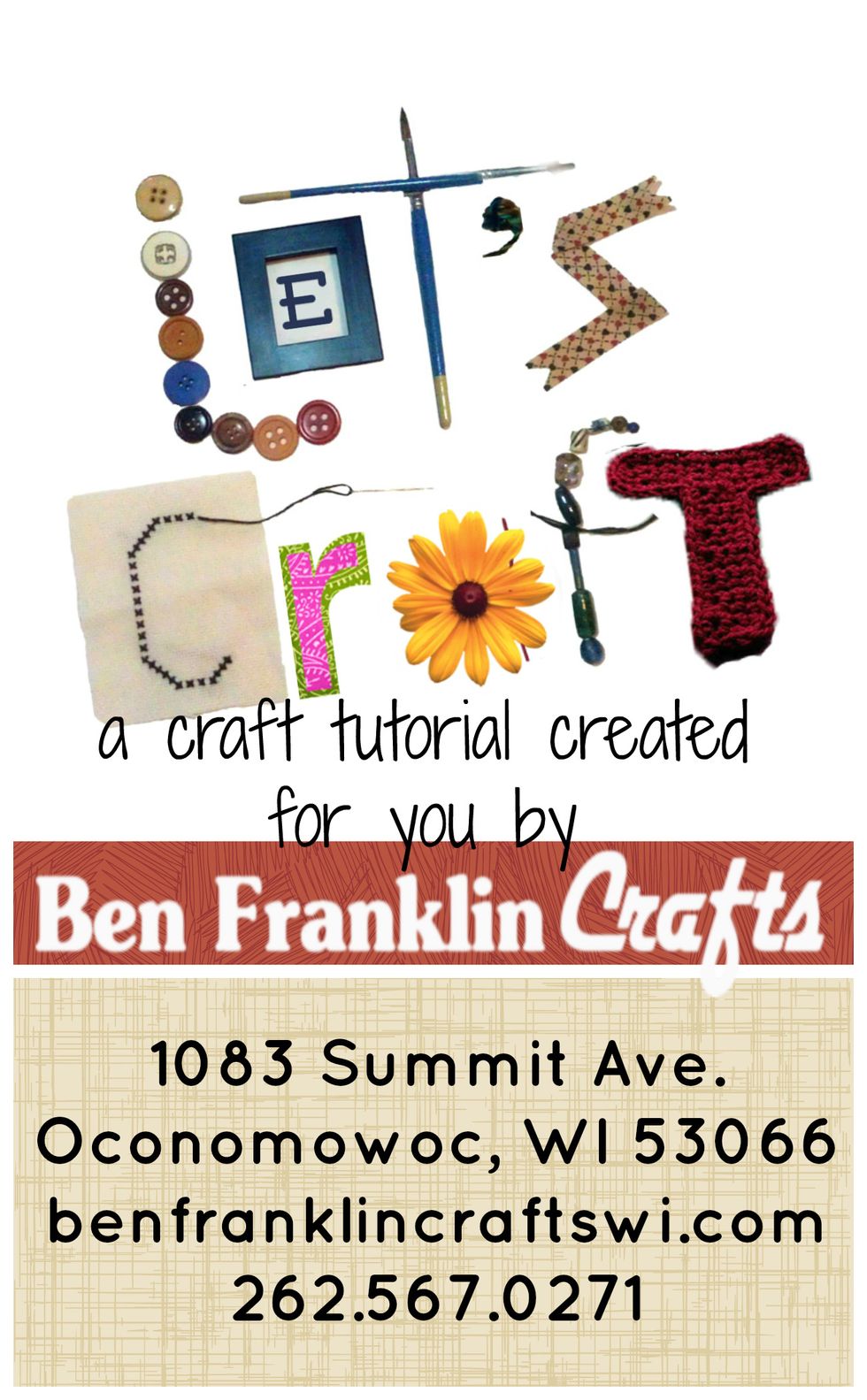 We would love to see YOUR completed Sweet Sentiment Vase! Upload a photo to our Facebook page: on.fb.me/1L3o004
1.0 Square glass bottle
1.0 Lily Sugar & Cream Yarn
Tacky Glue
Scrapbook paper scraps
Word stickers
1.0yd Fine jute twine
Scissors
Small hole punch
Ben Franklin Crafts
Our mission is to bring people of all ages together to explore their creative potential. Visit us online or call 262.567.0271 for more info.