On scrapbook paper, trace the outline of the ornament. Cut out.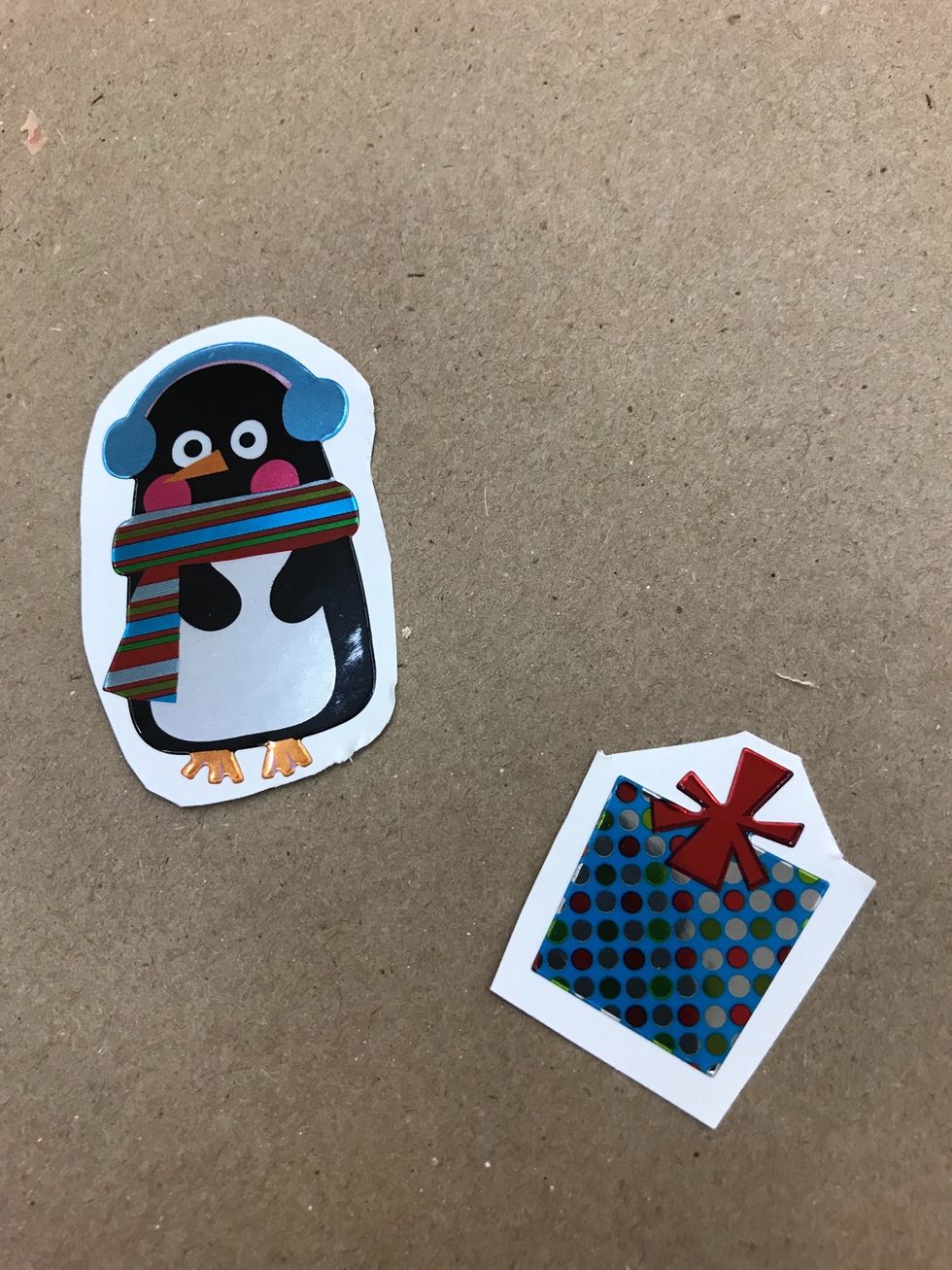 Place stickers on white card stock. Cut out, leaving a small amount of white showing.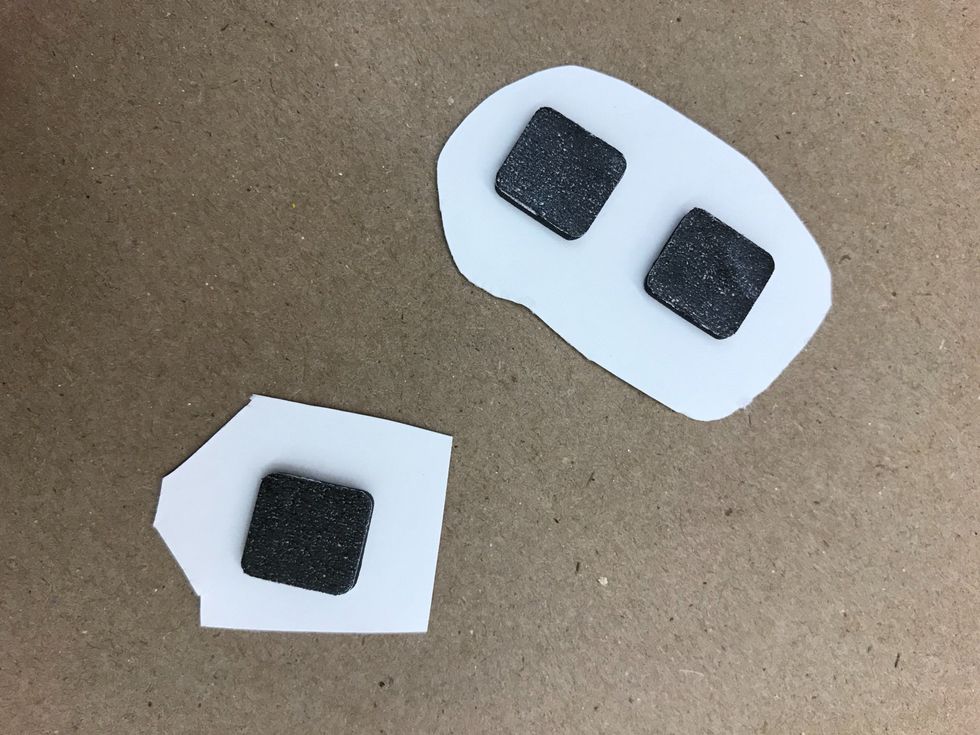 Put dimensional dots on the back of the cut outs.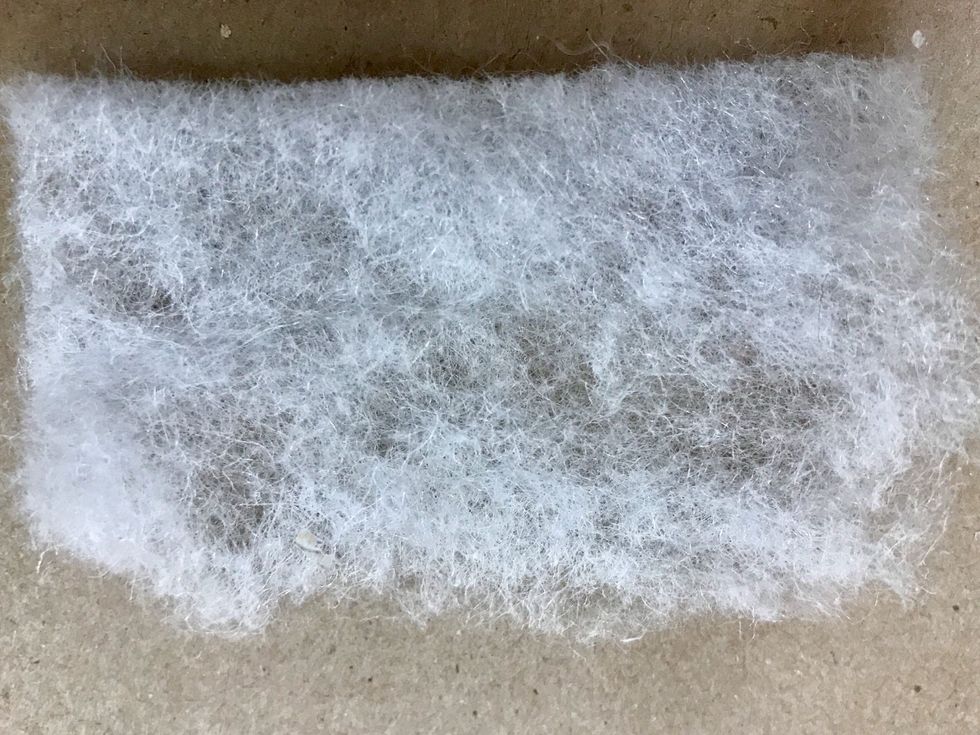 Use fingers to gently pull apart the top edge of batting.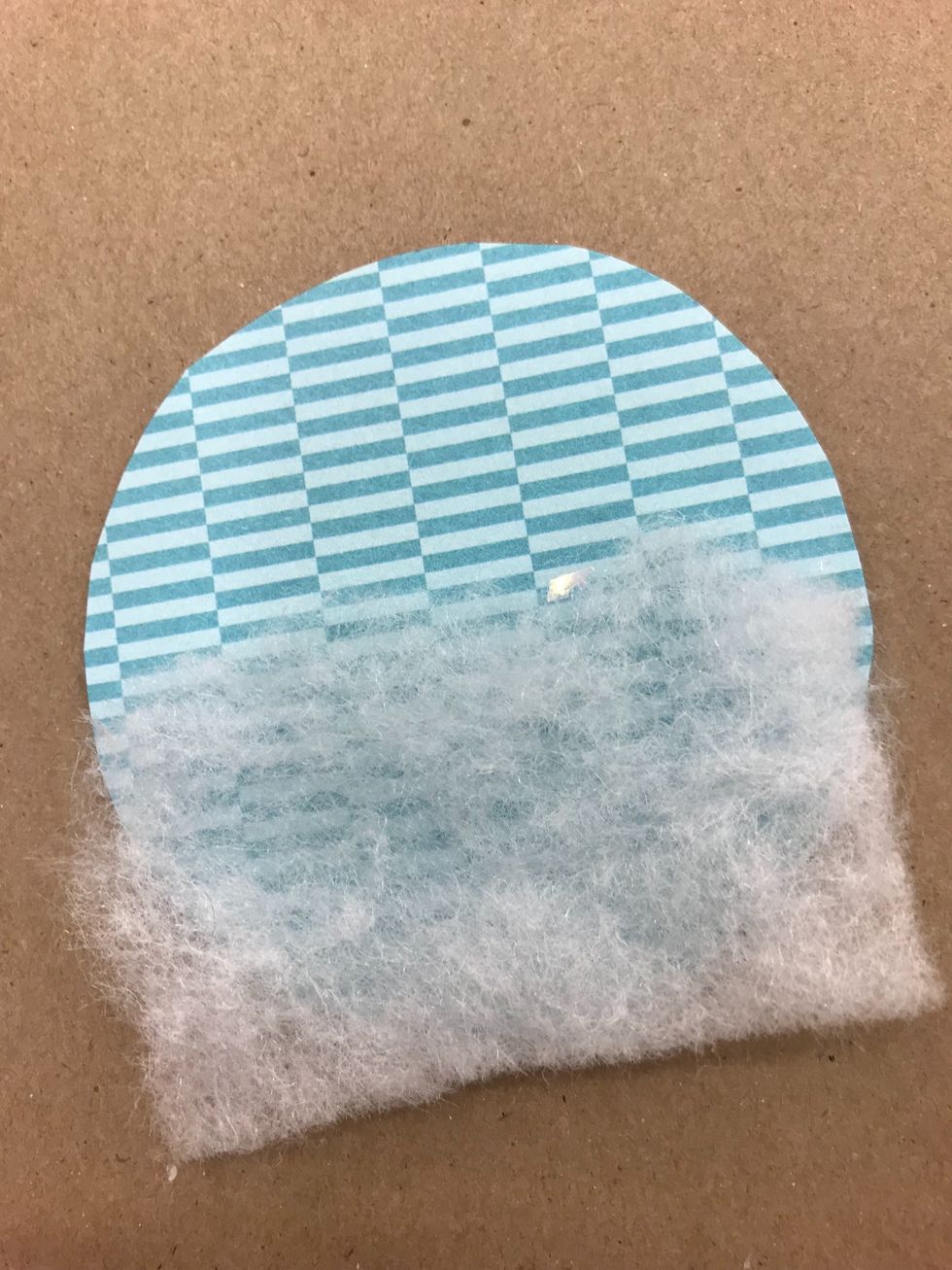 Put glue dots on the BOTTOM of the paper circle and set the batting in place. Leave the top edge free.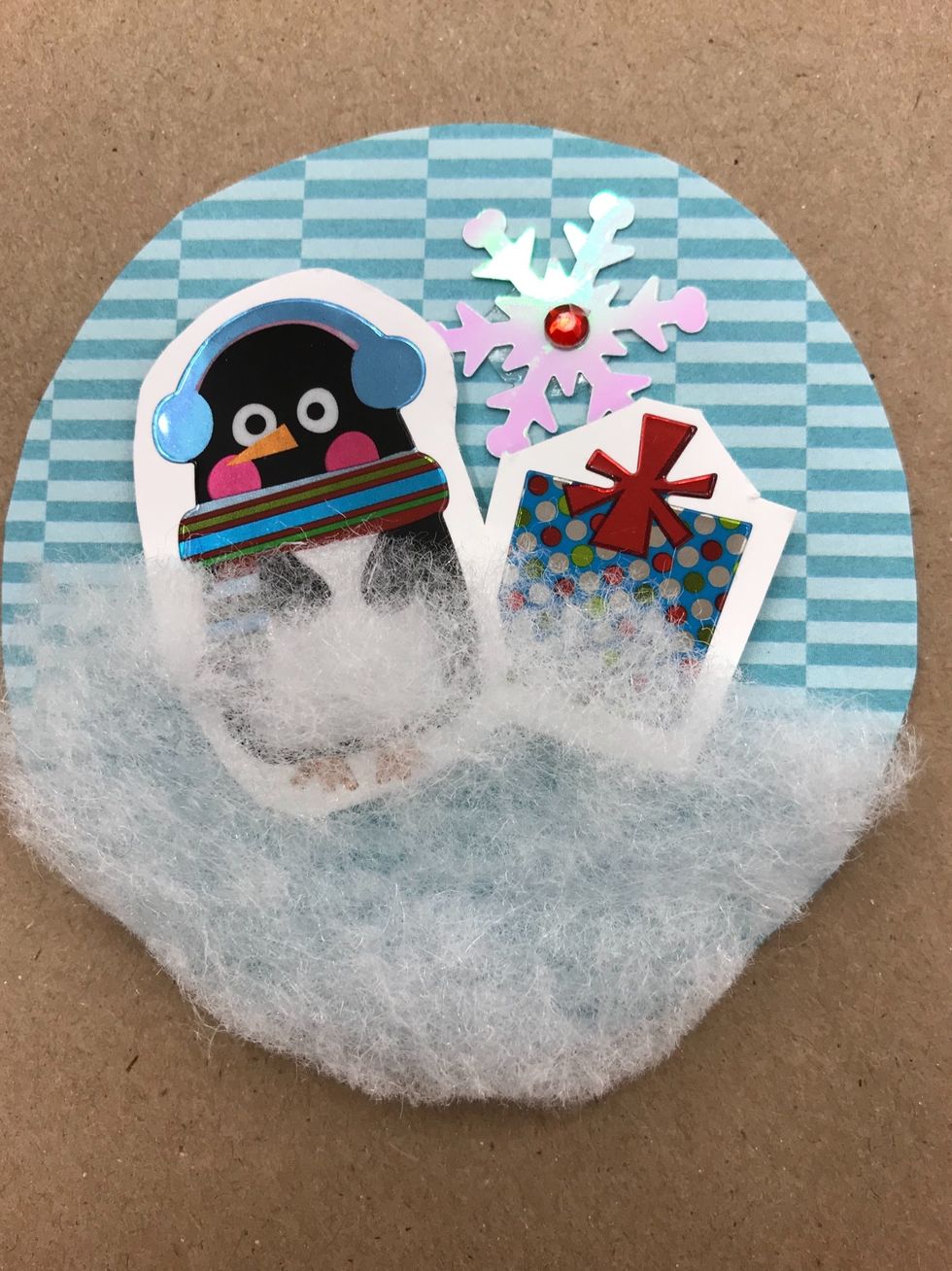 Put sticker cut outs in place. Add a snowflake sequin using a glue dot. Put a jewel in the center of the sequin. Trim the batting to match the edge of the circle.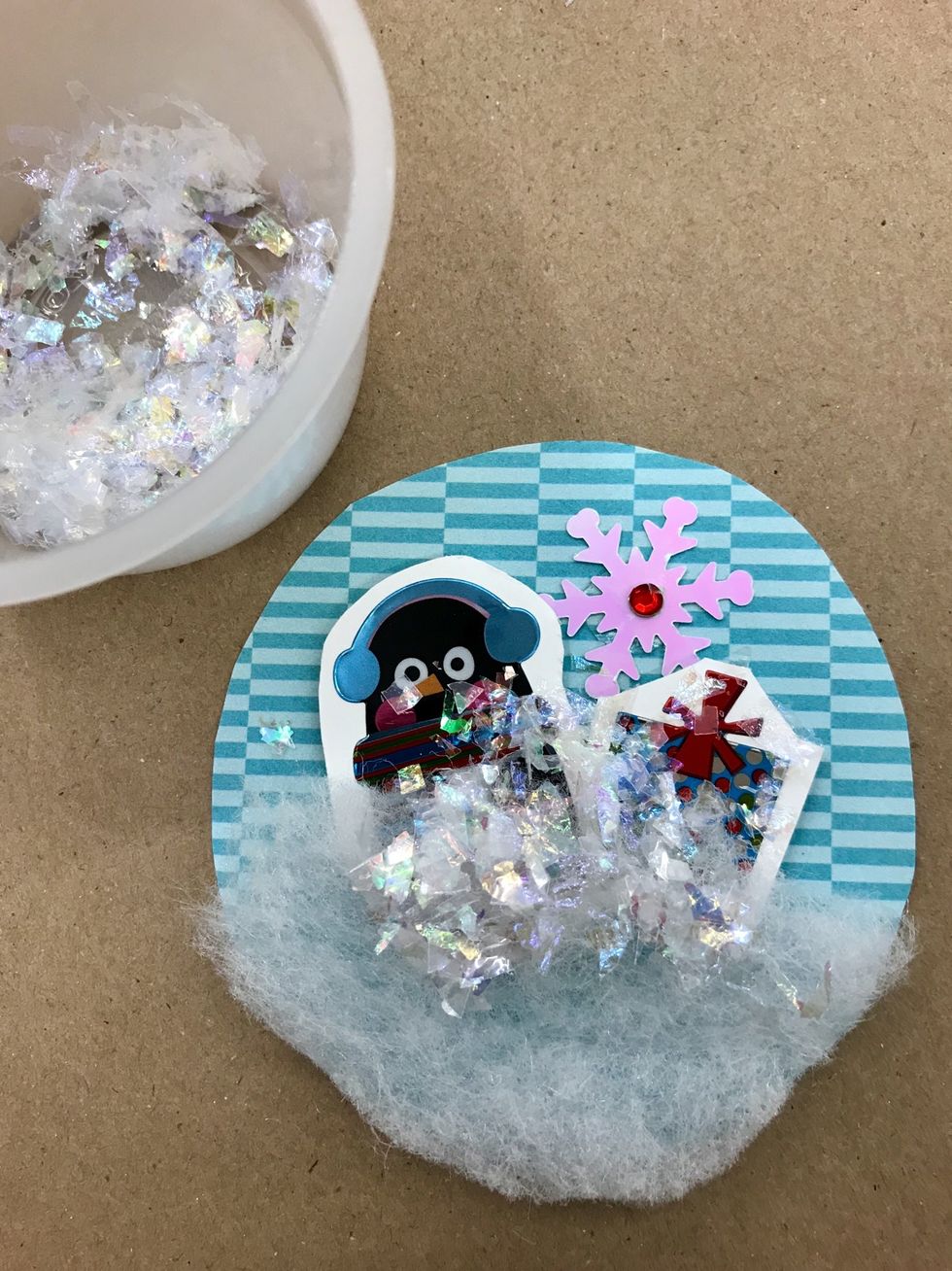 Add a pinch of snow. Put it just in the center of the ornament, don't sprinkle it around.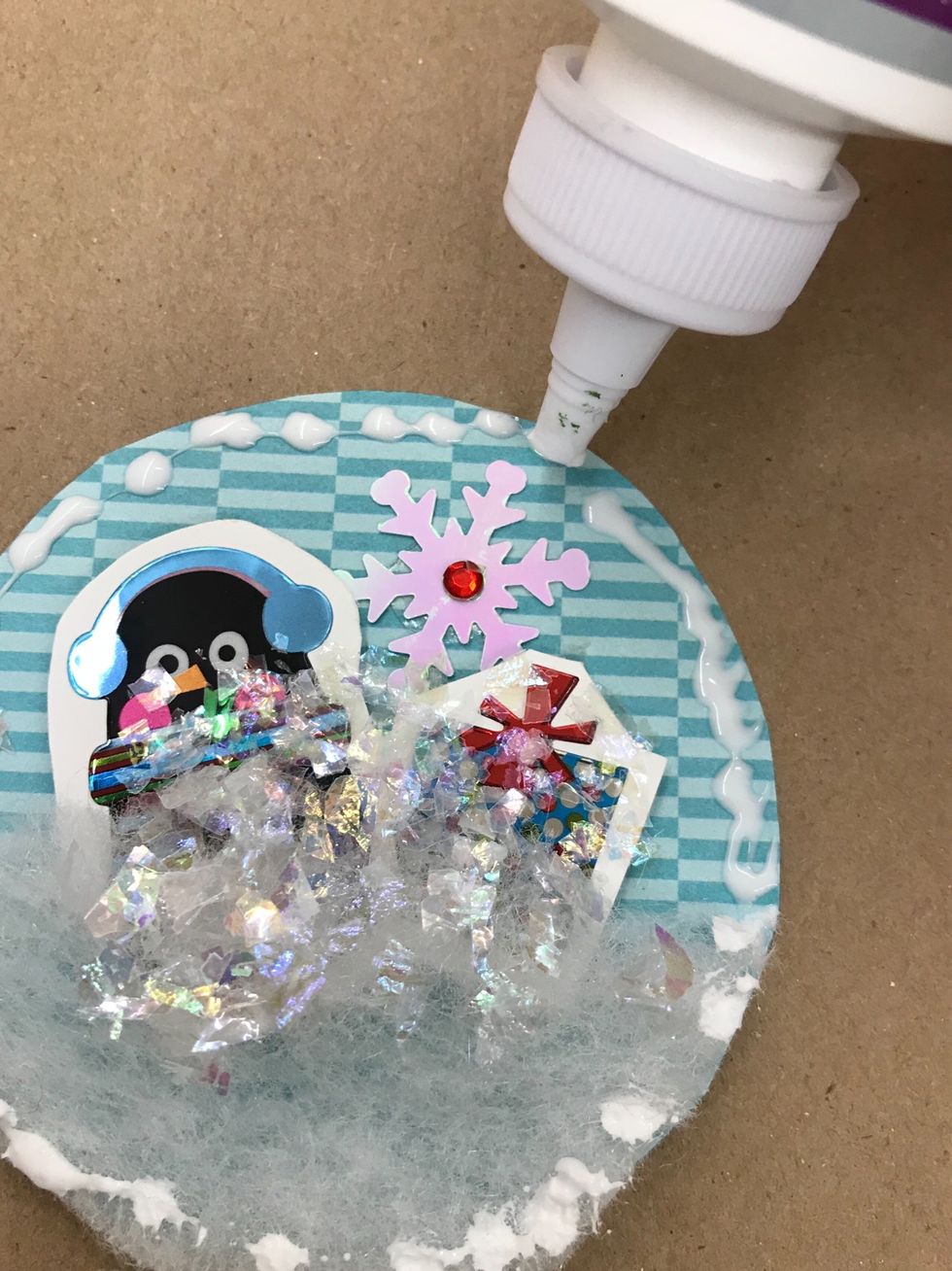 Outline the circle with Tacky Glue.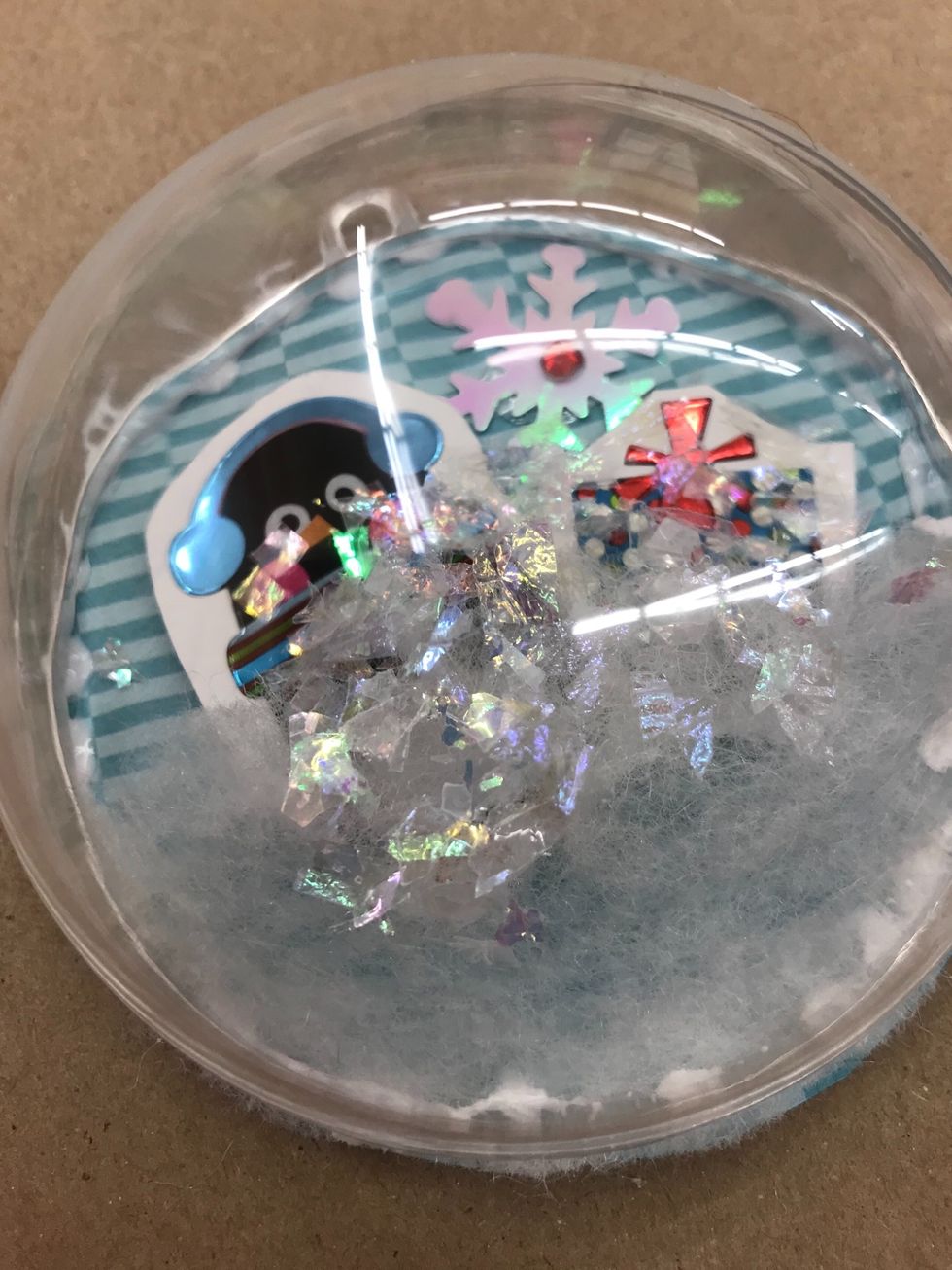 Place the globe on top, setting it into the glue. Let dry.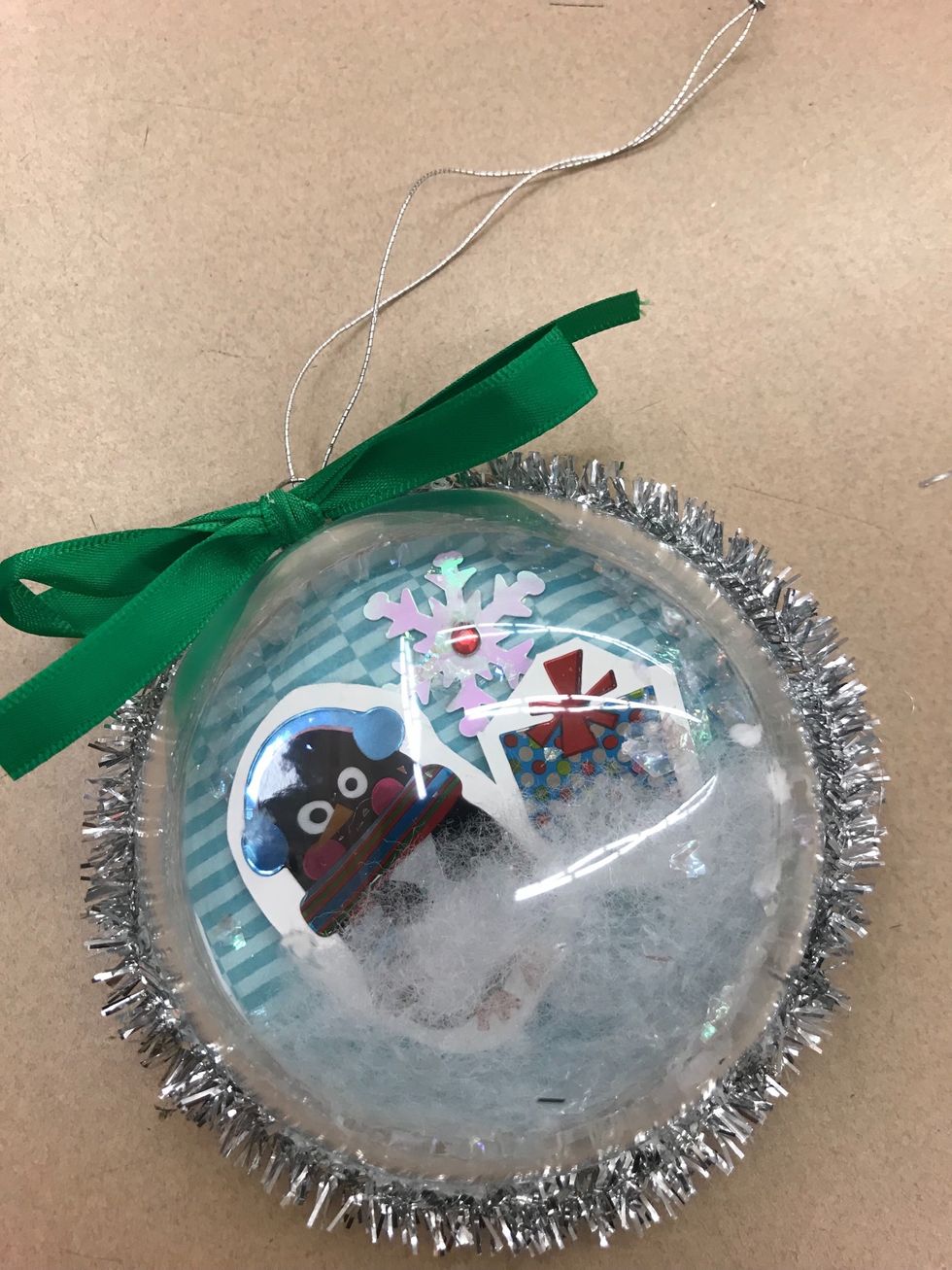 When the glue is dry, have an adult help hot glue a tinsel stem around the outside. Add a loop of silver cord to hang the ornament and tie a bow on top to finish.
We would love to see a picture of your finished project! Upload your photo to our Facebook page: goo.gl/eScFwF
1.0 Darice Clear Ball Ornament #1105-97 (makes 2)
1.0 4" x 4" scrapbook paper
1.0 scrap of white cardstock
1.0 Sticko Polka Dot Penguins Stickers #52-01242
1.0 Darice Sequin Snowflake #10026-17
1.0 Darice Tinsel Stem - Silver #10425-19
1.0 small stick-on gem
1.0pch Buffalo Snow Flakes
1" x 3" scrap of polyester batting
3.0 dimensional dots
3.0 glue dots
Tacky Glue
Hot glue gun & glue sticks - adults only!
scissors
pencil
12.0in silver cord
12.0in ribbon to coordinate
Ben Franklin Crafts
Our mission is to bring people of all ages together to explore their creative potential. Visit us online or call 262.567.0271 for more info.