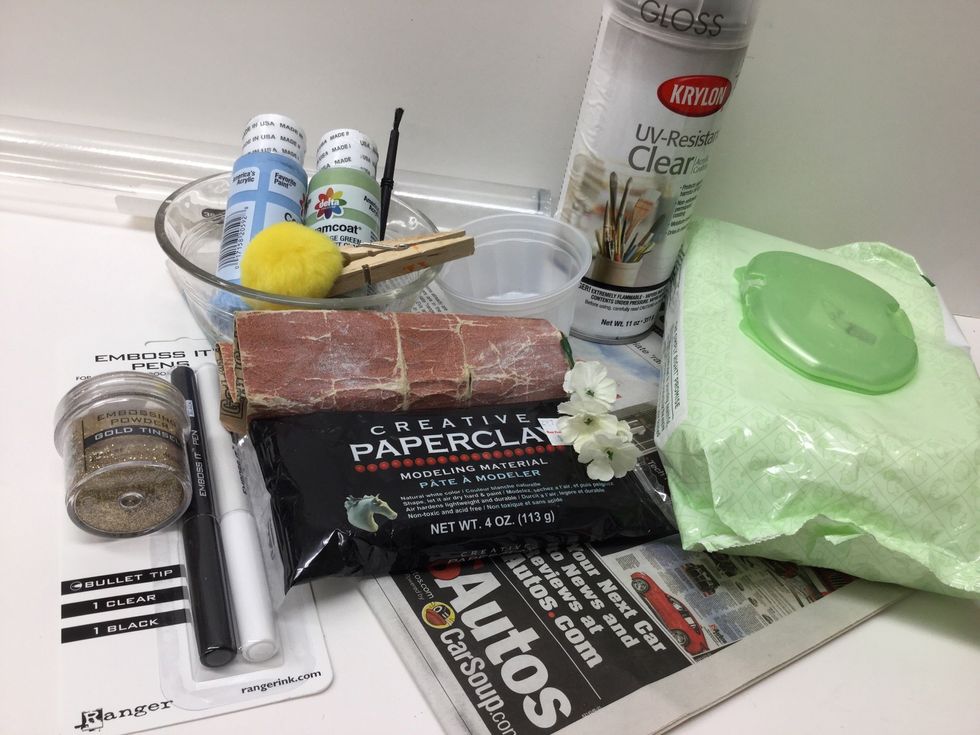 These are the supplies you will need to make your Shabby Bunny Bowl.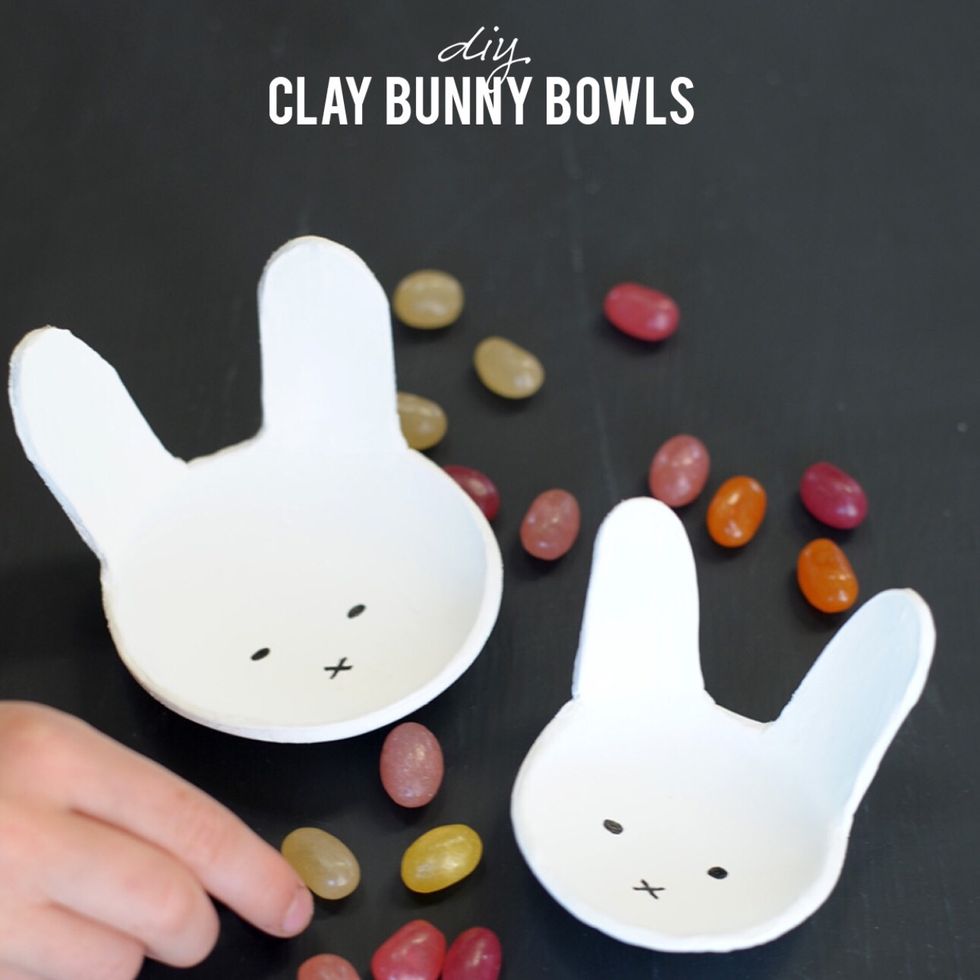 Make the bunny bowl by following this awesome tutorial at AliceandLois.com: http://aliceandlois.com/bunny-clay-bowls/, but don't paint the bowl or add the face. Cover your work surface with newspaper.
After sanding the edges, draw ears & face with the Emboss It Pen. TIP: Only draw 1 item at a time, sprinkle on embossing powder, remove excess, then repeat this process for the remaining features.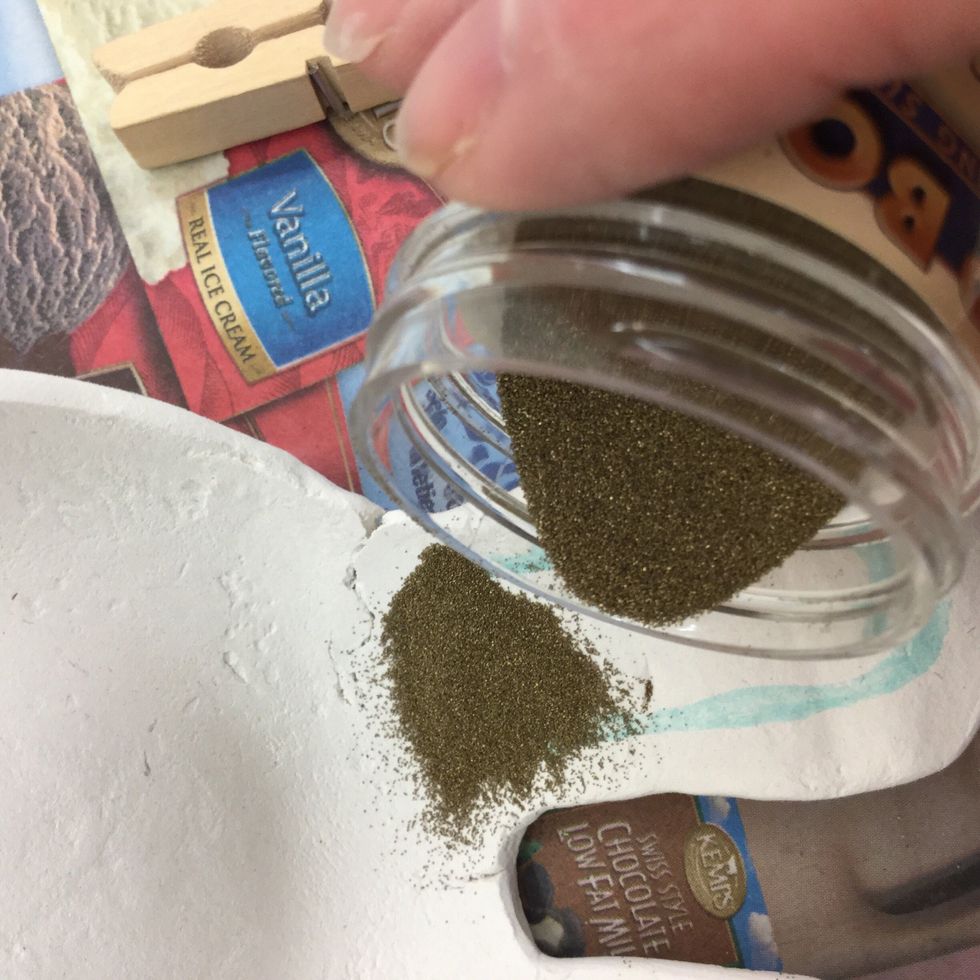 Sprinkle embossing powder over features you have drawn.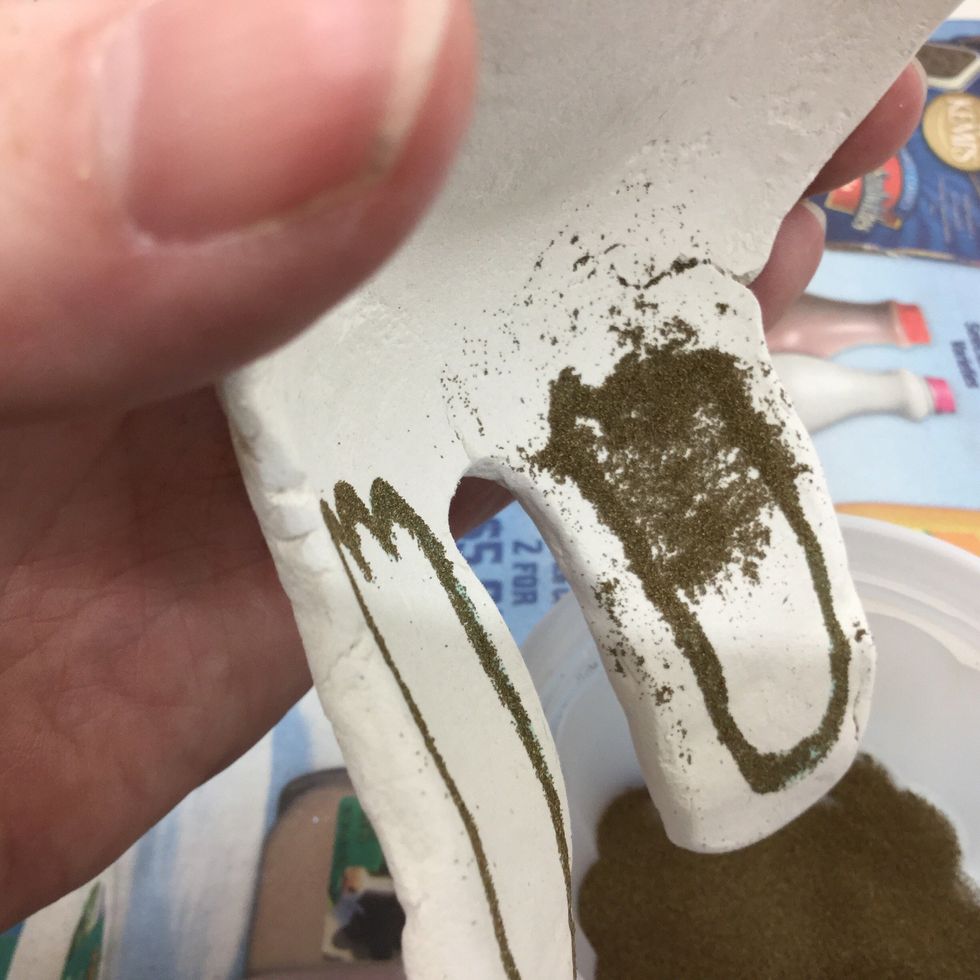 Tap off excess embossing powder.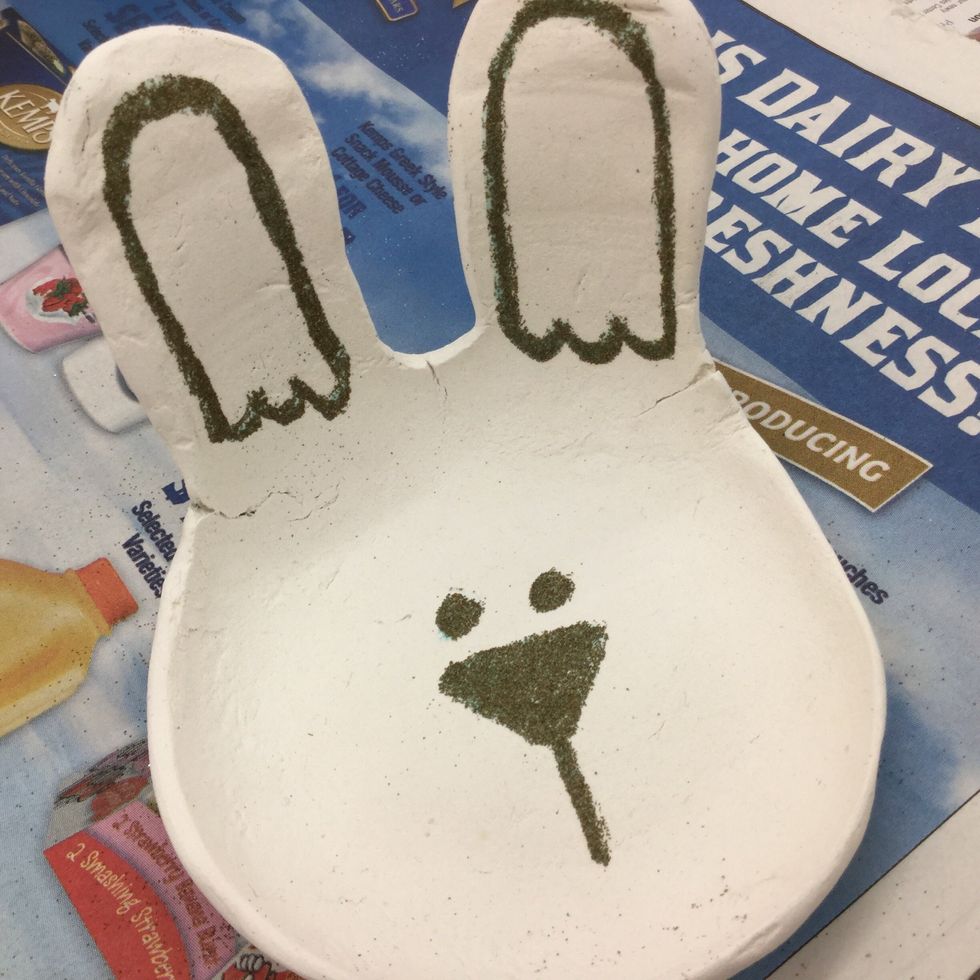 Continue drawing features and adding embossing powder one item at a time until you are satisfied with the bunny's face.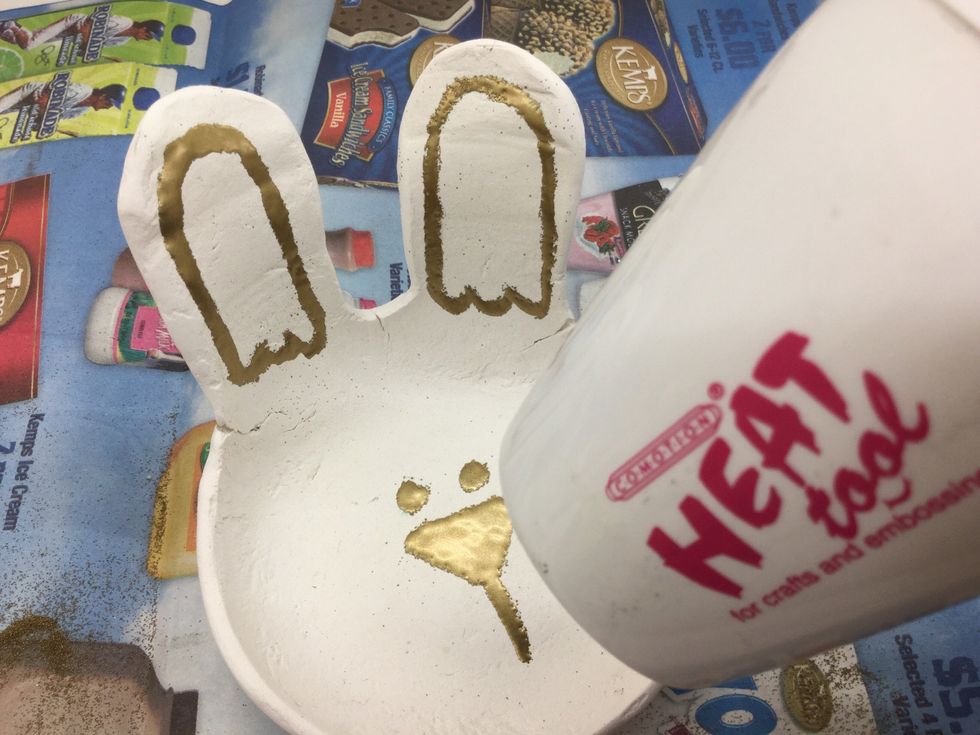 GROWN UP HELP REQUIRED: Use your heat gun to melt the embossing powder. Keep the bowl on a heat resistant surface during this step to avoid burning your fingers.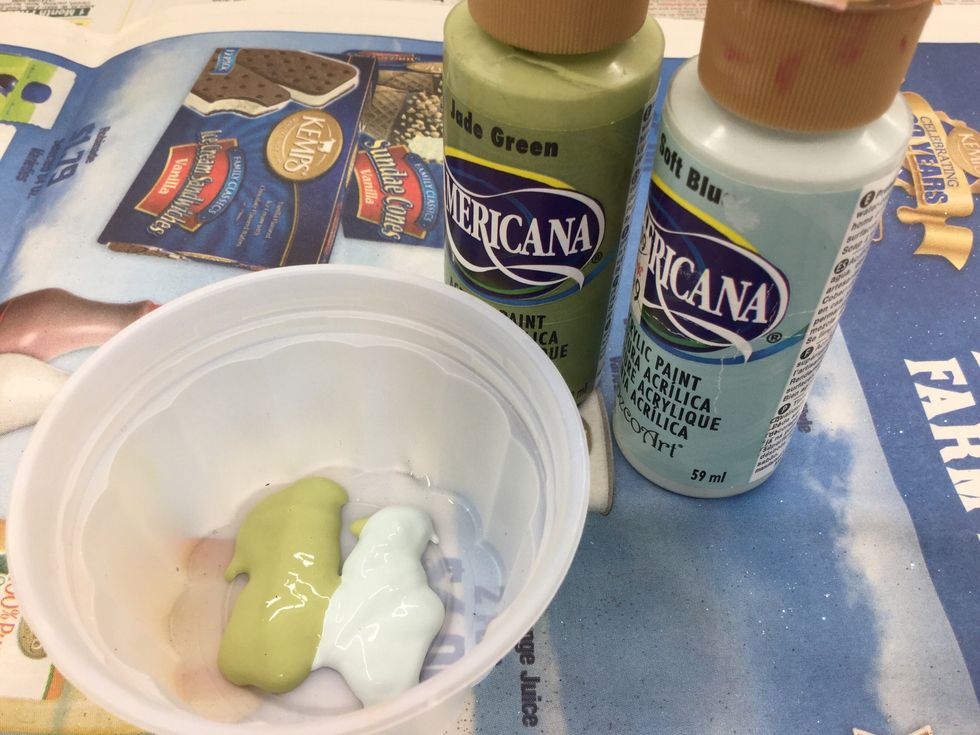 Put a little bit of green and blue paint side by side in your paint cup.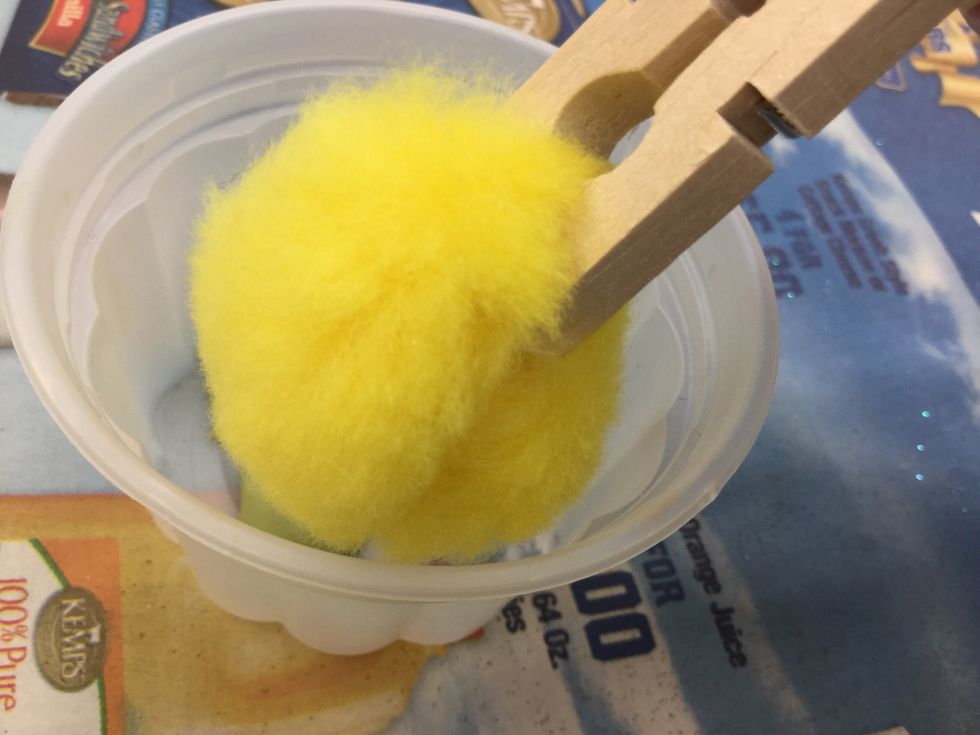 With the pompon clipped into the clothespin, gently dip into the paint.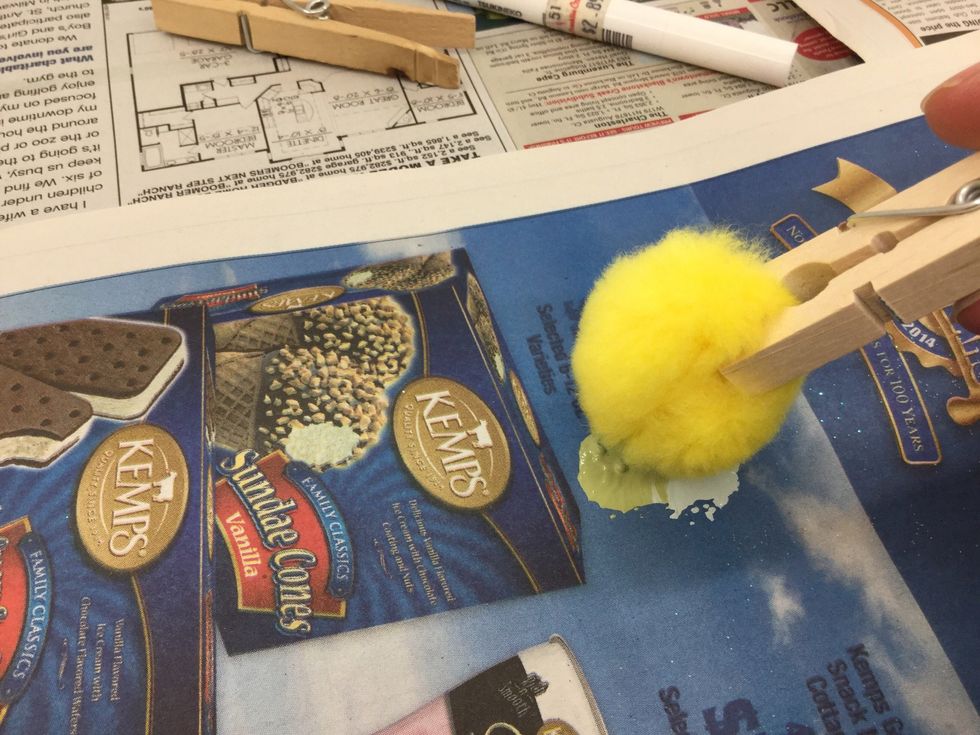 Before adding paint to the bowl, remove some of the excess paint by tapping it in your newspaper covered work surface.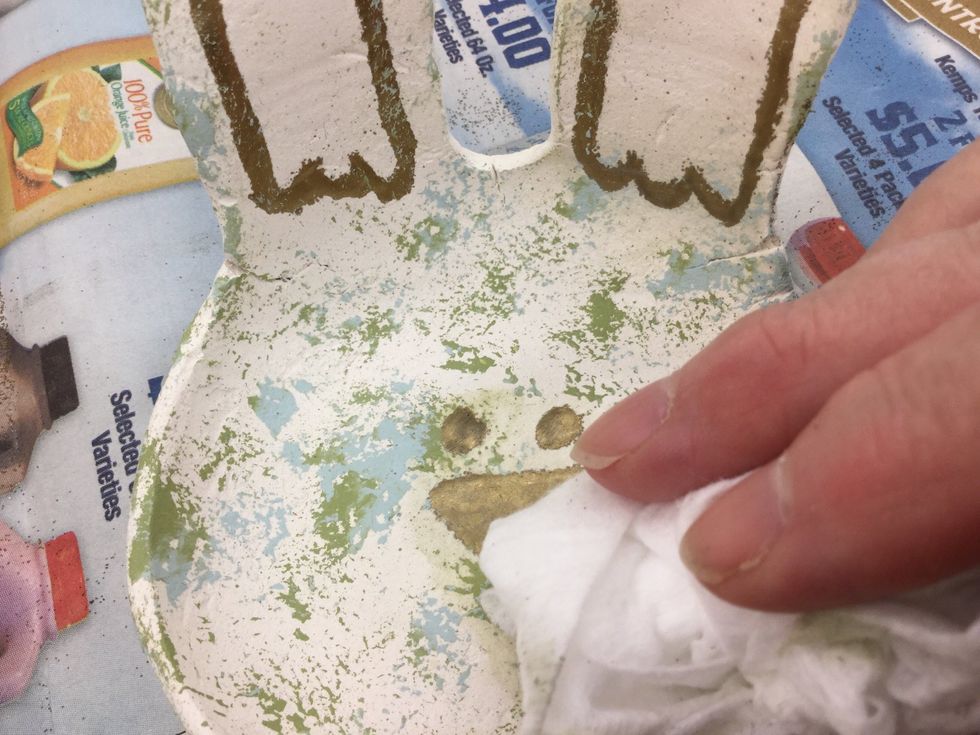 Wipe off any paint that stuck to the gold embossed areas with a baby wipe or wet paper towel.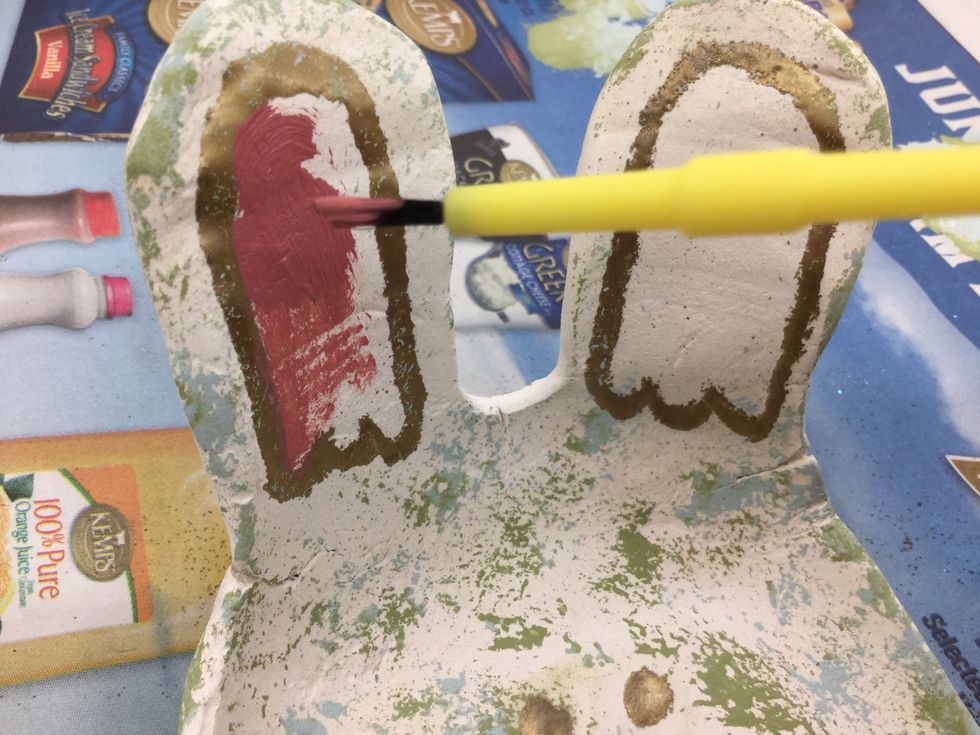 Paint the ear areas pink. Let bowl dry. GROWNUP HELP REQUIRED: Spray with an acrylic fixative if desired in a well-ventilated area.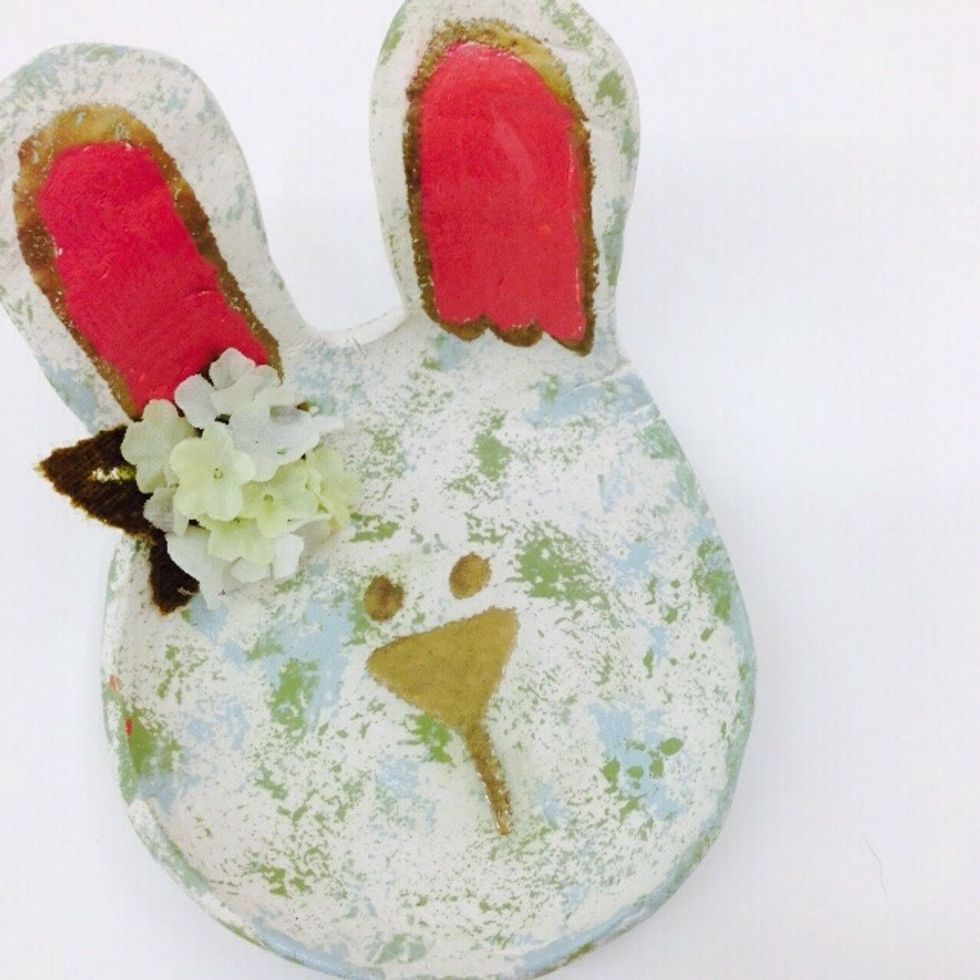 Use glue to attach flowers under one of the ears. Your bunny is ready to use! REMINDER: The bowl is not food or dishwater safe. It will work great for holding small items or a special Easter egg!
We hope you enjoyed this National Craft Month Project! Please post a photo of your Shabby Bunny Bowl to our Facebook page: http://www.facebook.com/pages/Ben-Franklin-Crafts/333747557922
TO MAKE BUNNY BOWL:
1.0 Package Creative Paperclay - 4oz.
Rolling pin
Glass bowl
Table knife
Sandpaper
TO DECORATE BUNNY BOWL:
Emboss It Pen
Gold Embossing Powder
Embossing heat gun
Acrylic paint: green, blue and pink
Clothespin
Pompom
Small paint dish
Small silk flower
Newspaper
Babywipes or wet paper towel
Glue
Spray sealer
Ben Franklin Crafts
Our mission is to bring people of all ages together to explore their creative potential. Visit us online or call 262.567.0271 for more info.