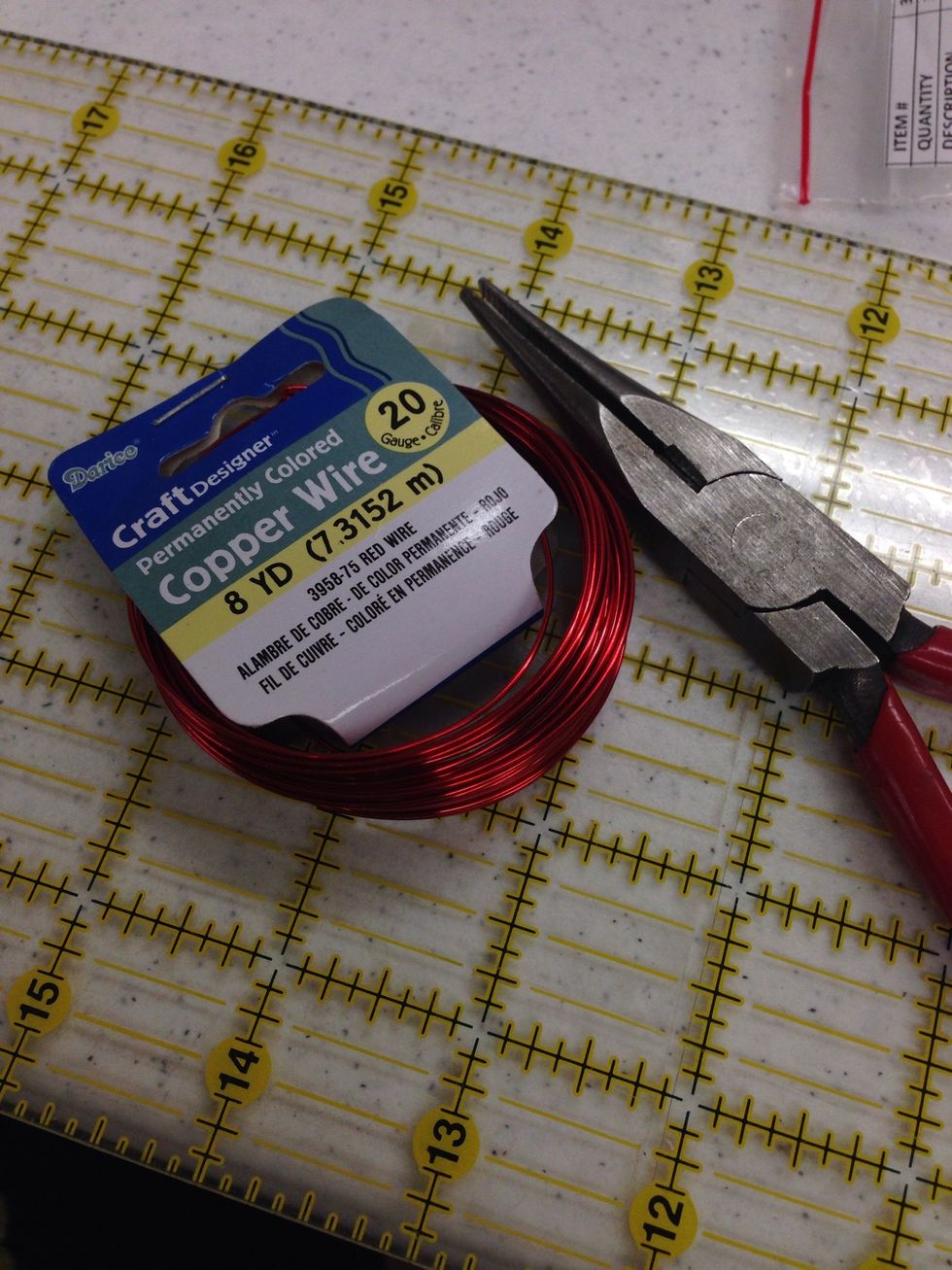 Use wire cutters to cut 4 four foot pieces of wire.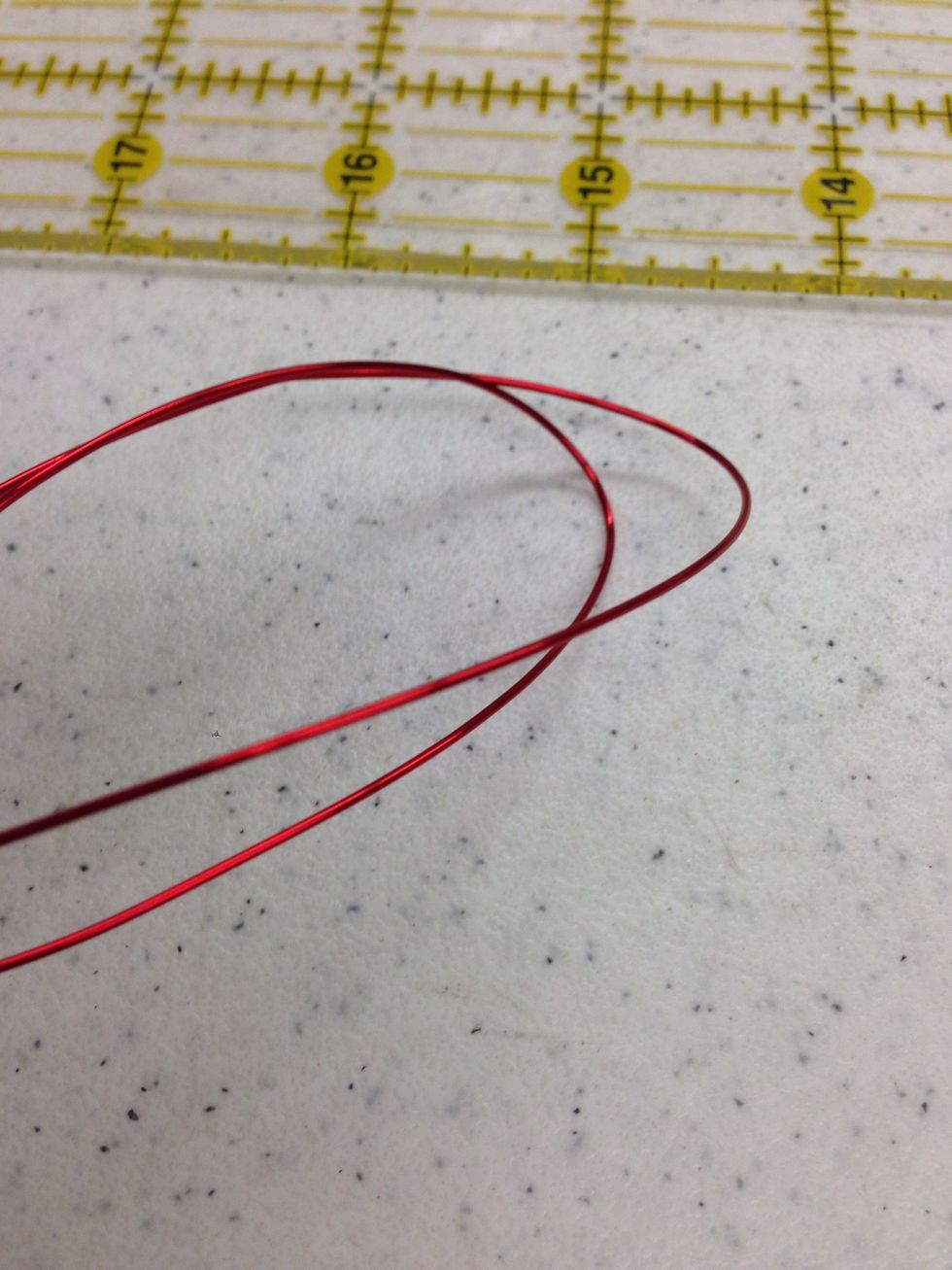 Gently fold each piece of wire in half.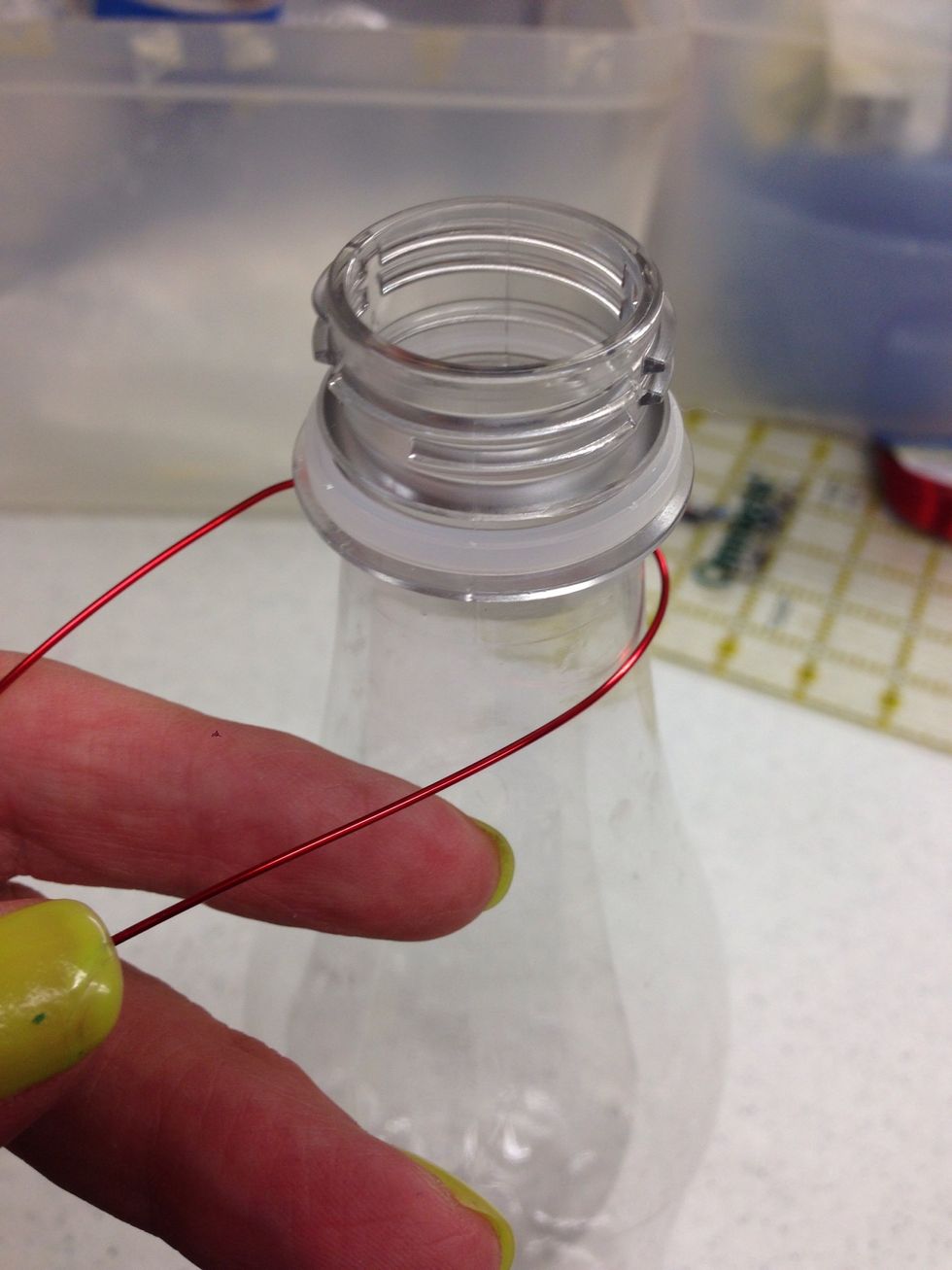 Place a piece of wire around the bottle.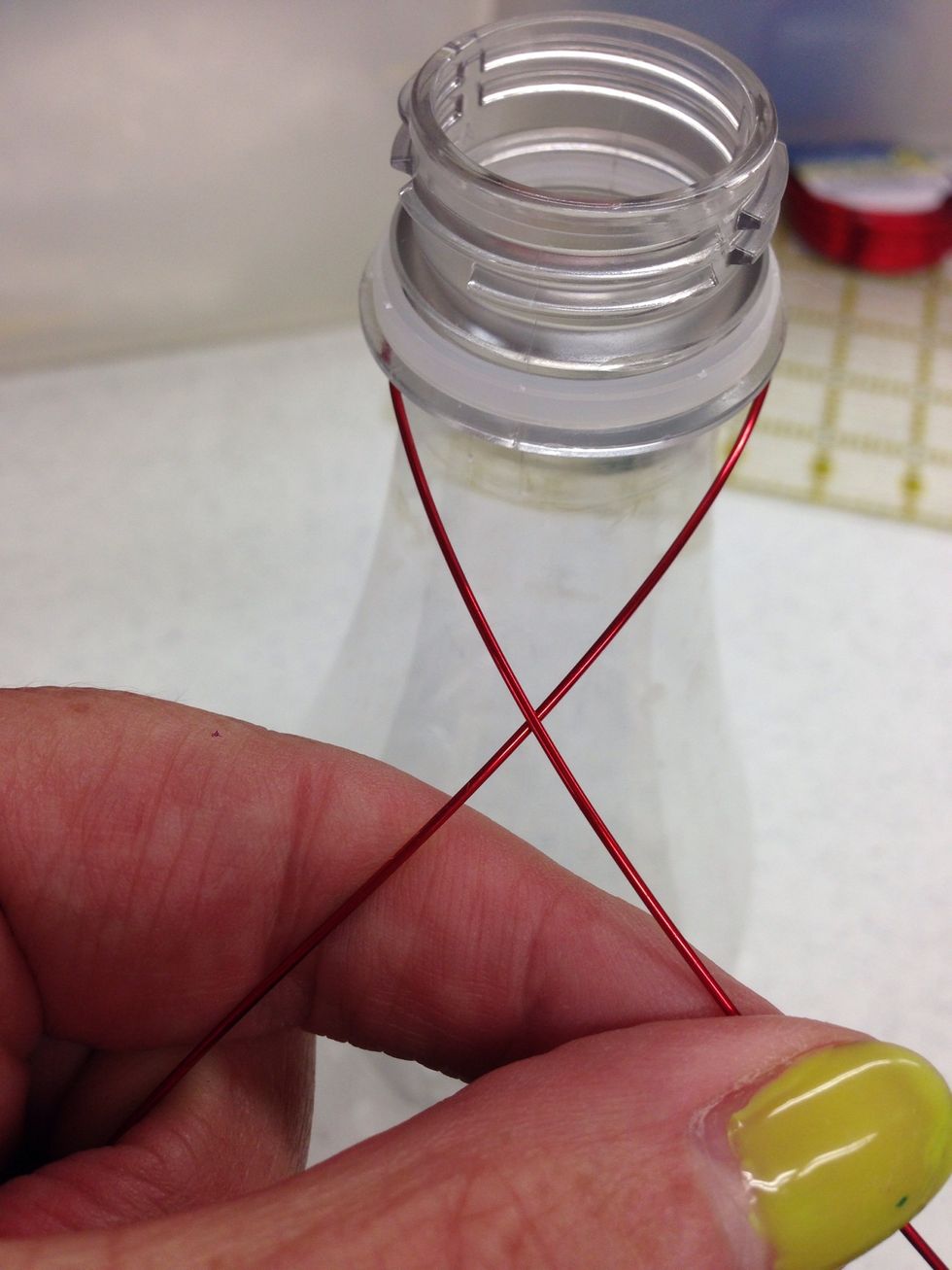 Cross the wires.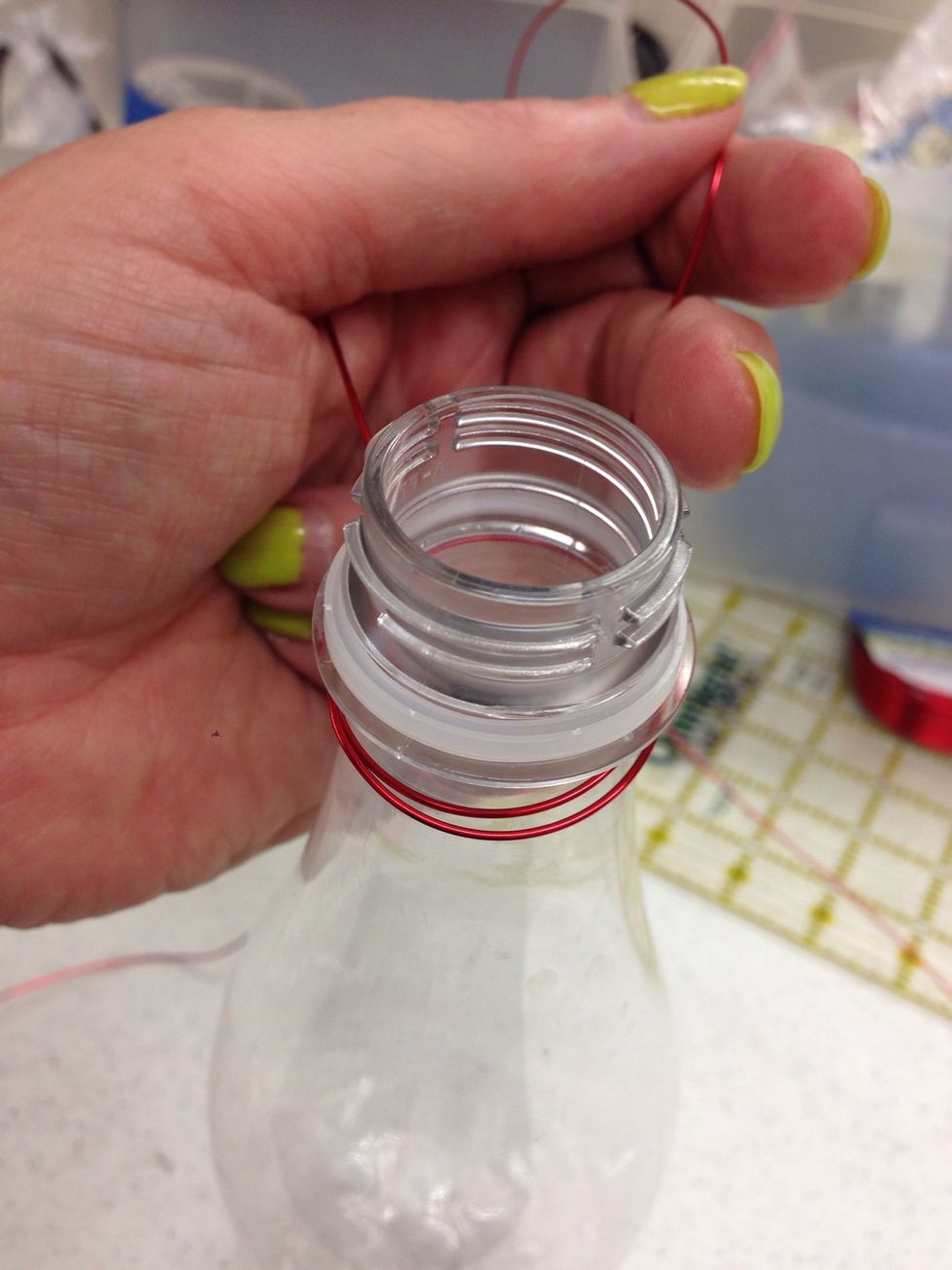 Pull the wires around to the other side of the bottle.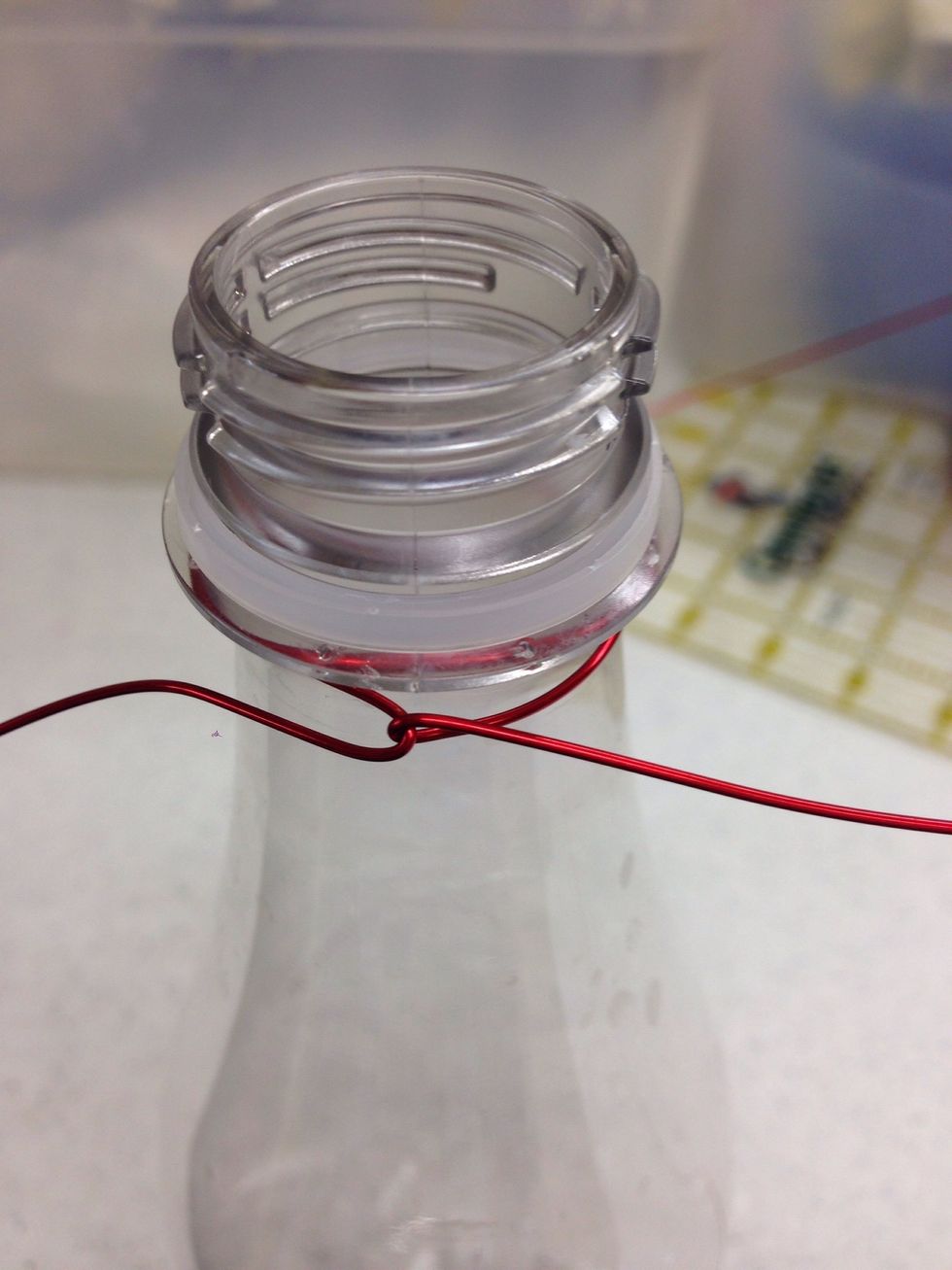 Twist the wire to keep it in place. Repeat steps four through seven with the remaining pieces of wire. You will have four wire bundles. Each bundle has two wires in it.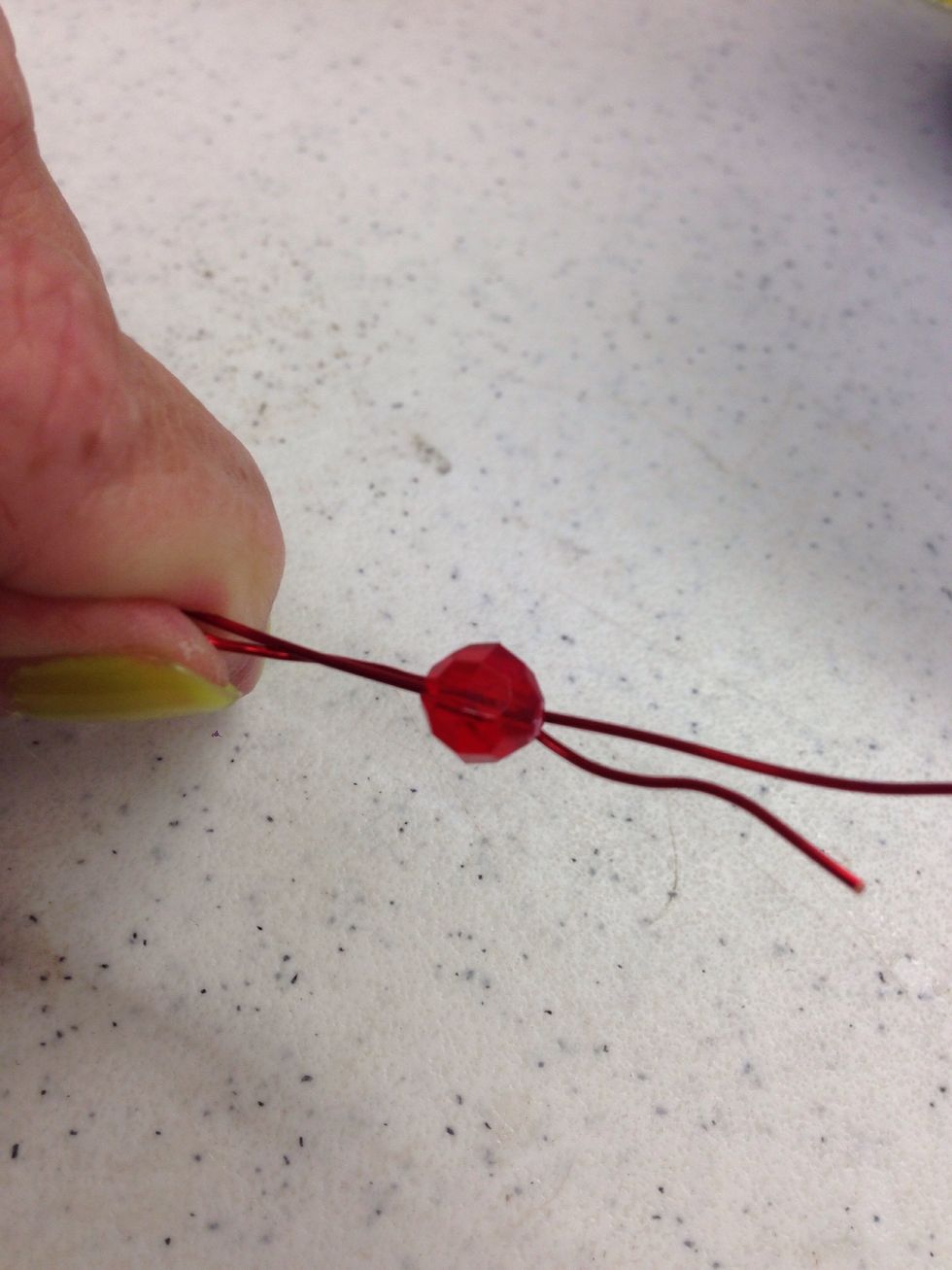 Take a wire from one bundle and one wire from the bundle next to it. Thread 1-2 beads onto the set of wires.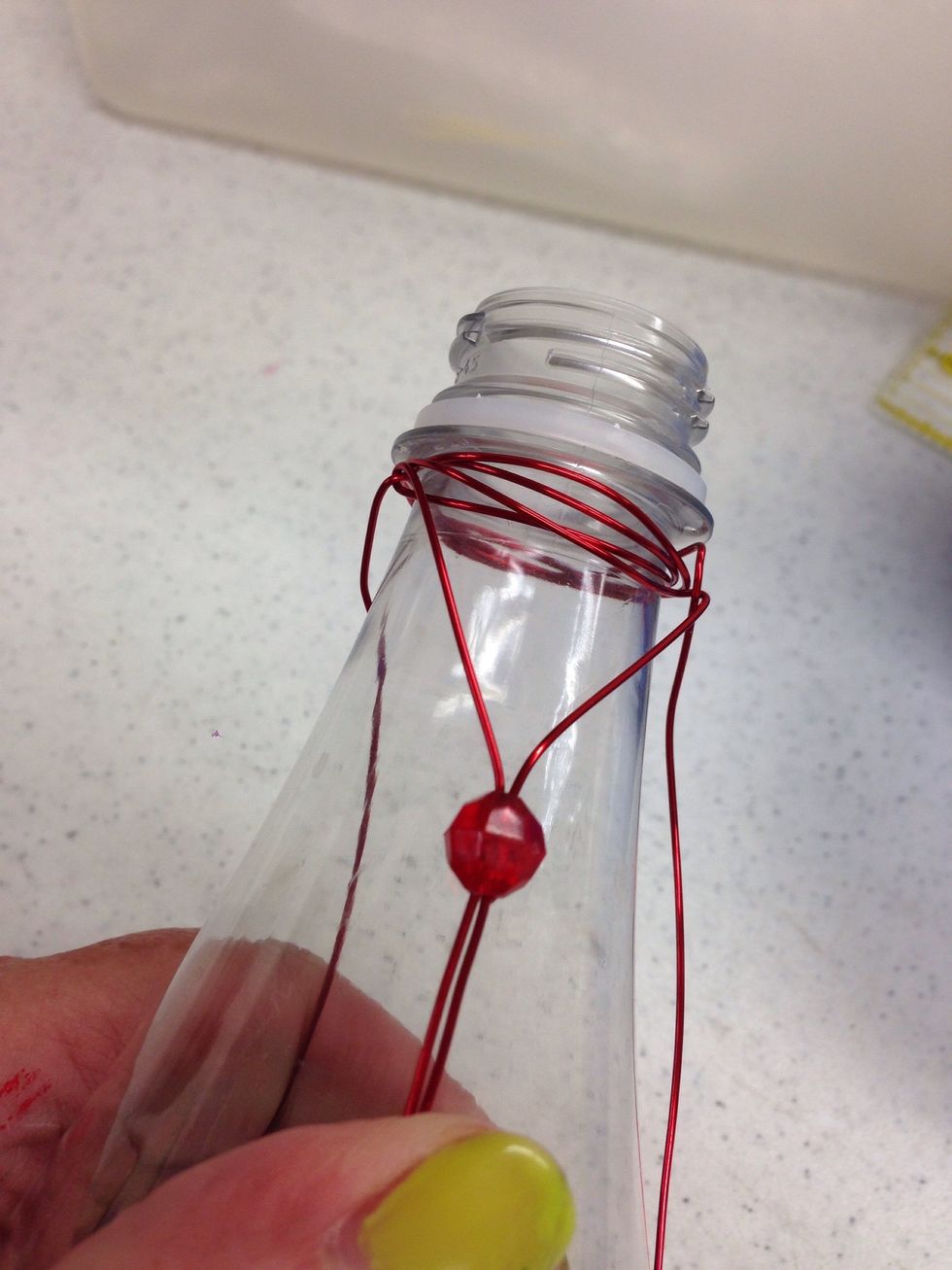 Slide the bead up the set of wires until it's difficult to move it any further.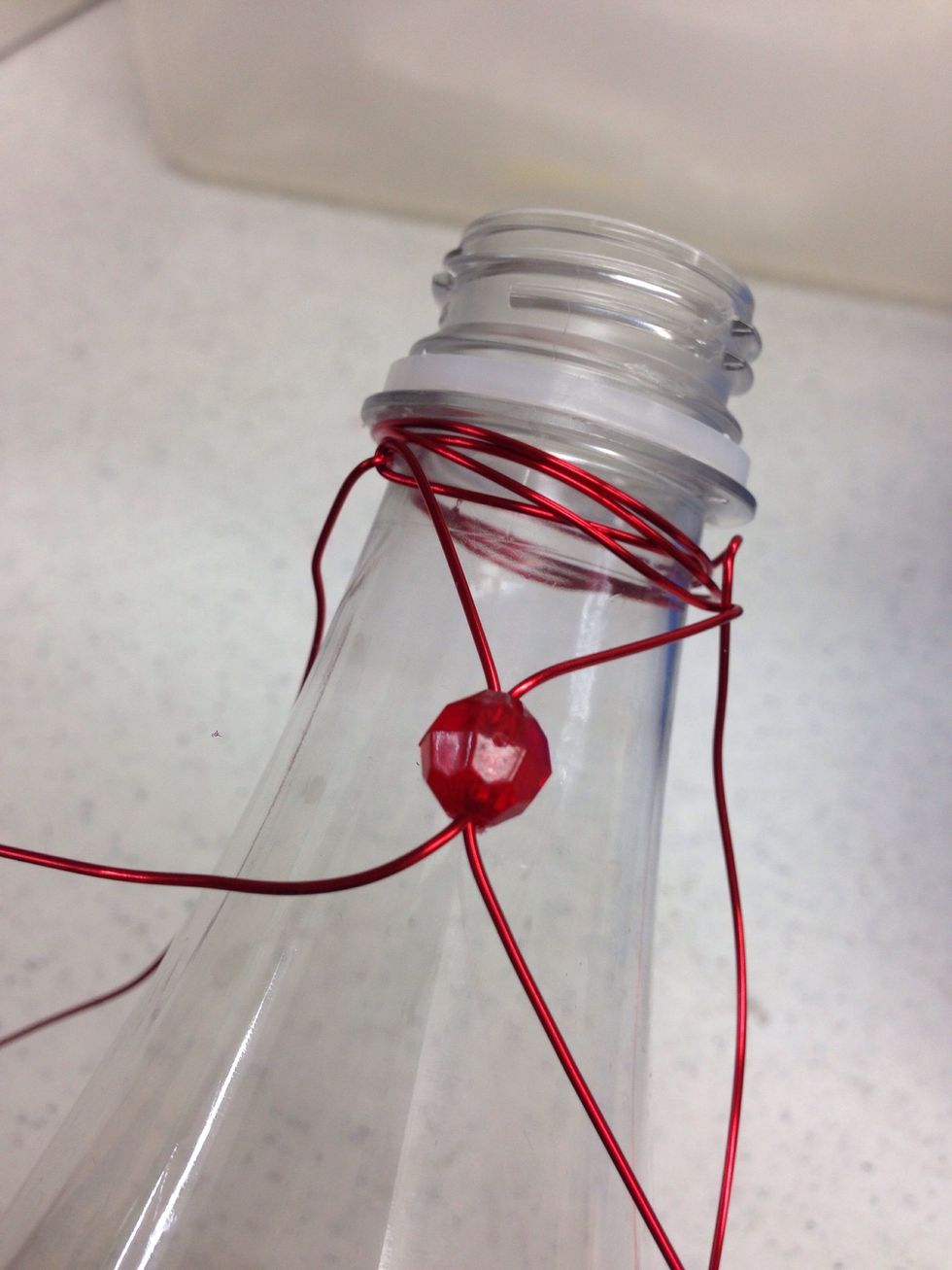 Gently spread the two wires apart to keep the bead in place.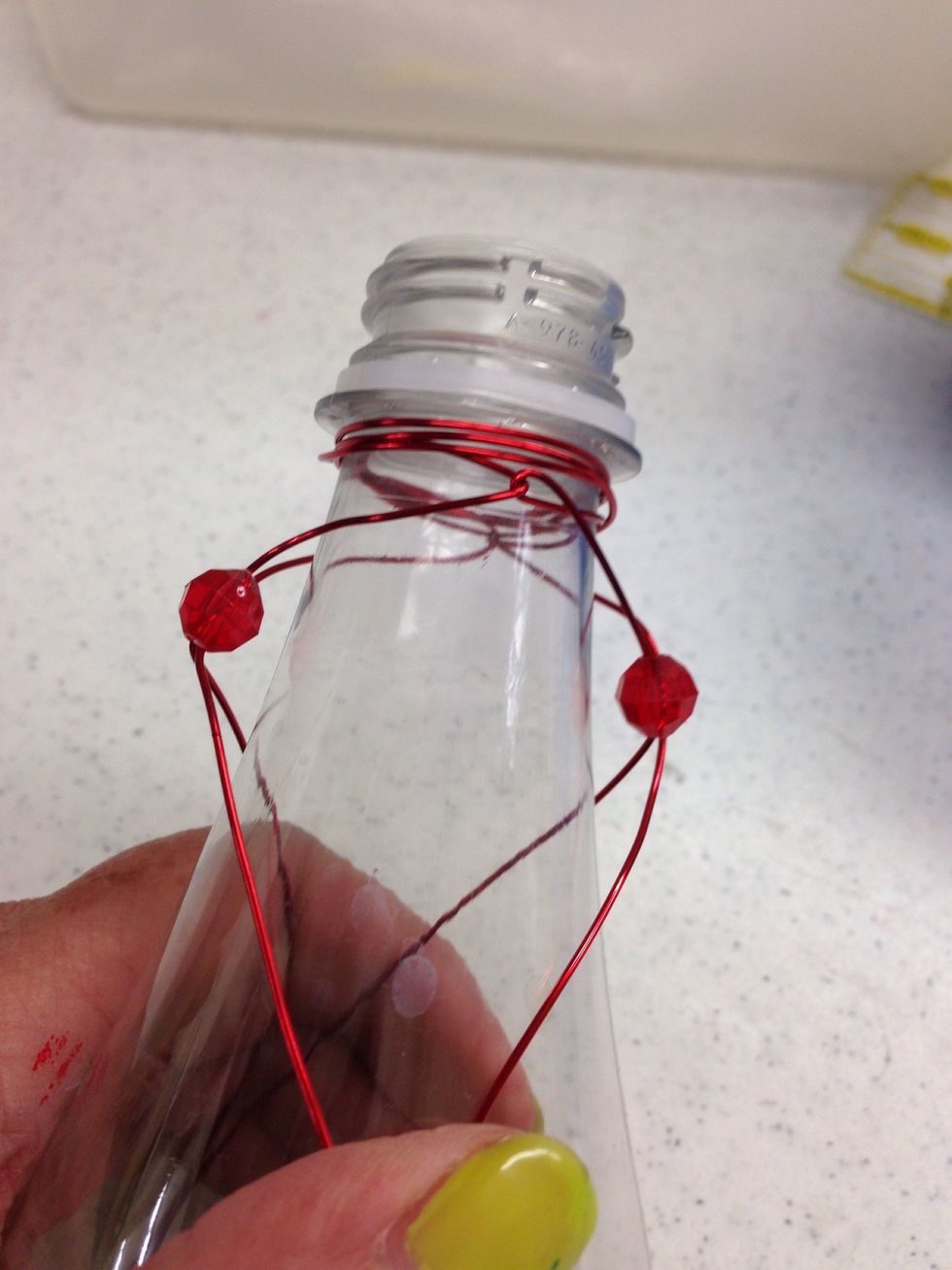 Repeat steps eight through ten with the remaining wires on the bottle.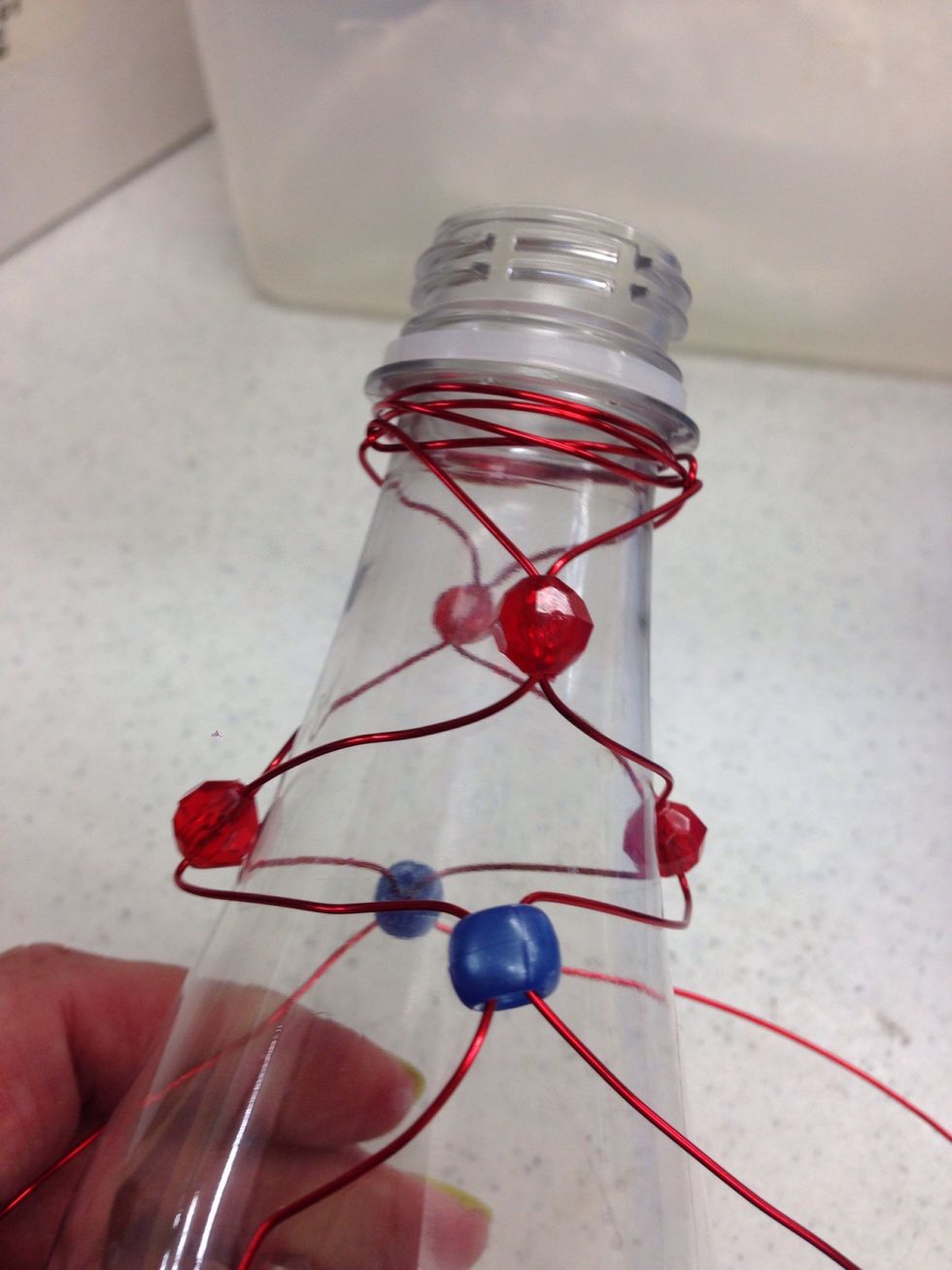 Continue adding beads in this manner until you have covered the bottle with beads and wire.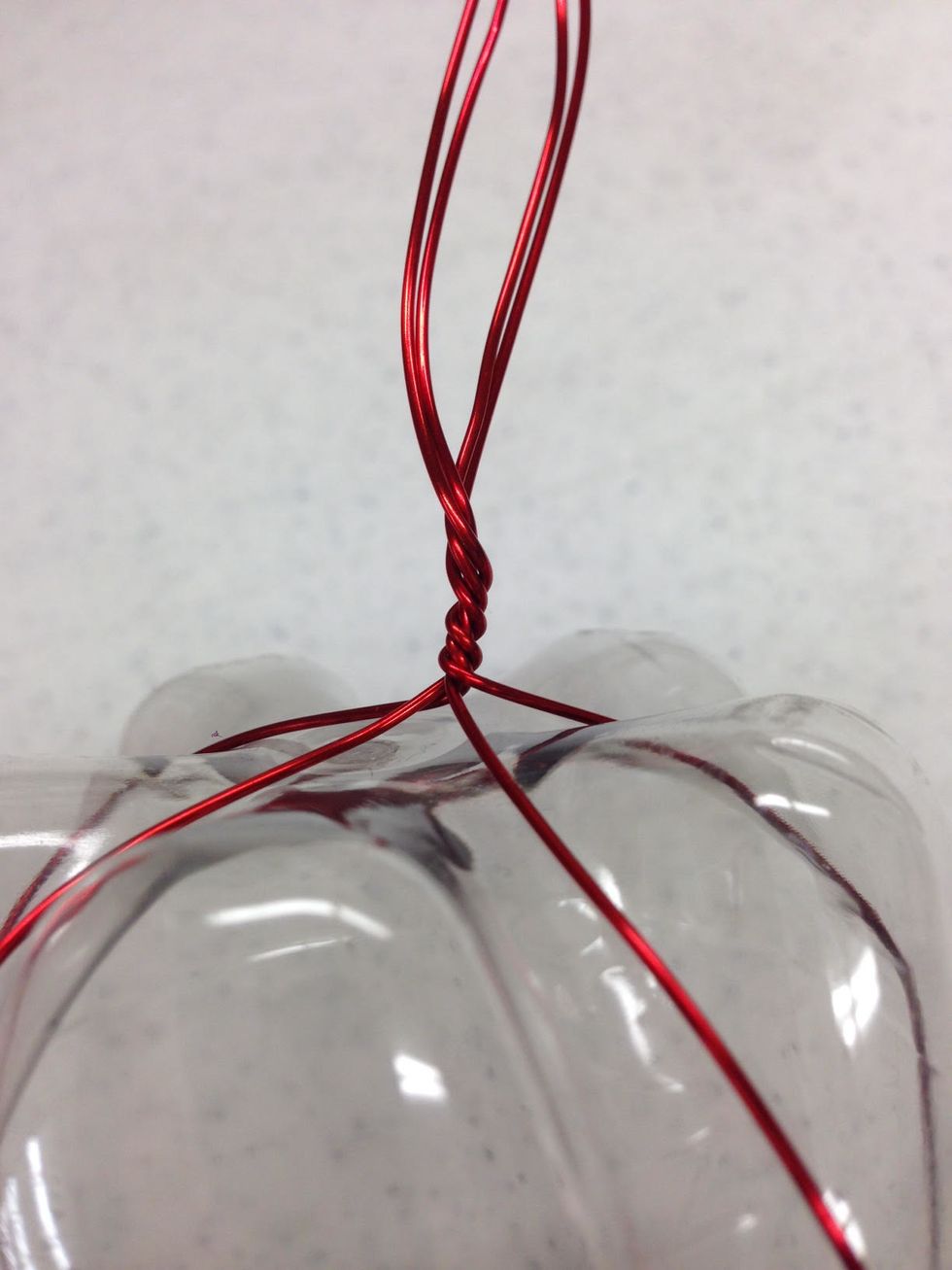 Pull all of the wire ends into a "ponytail" over the base of the bottle. Twist the whole bundle a few times to keep in place.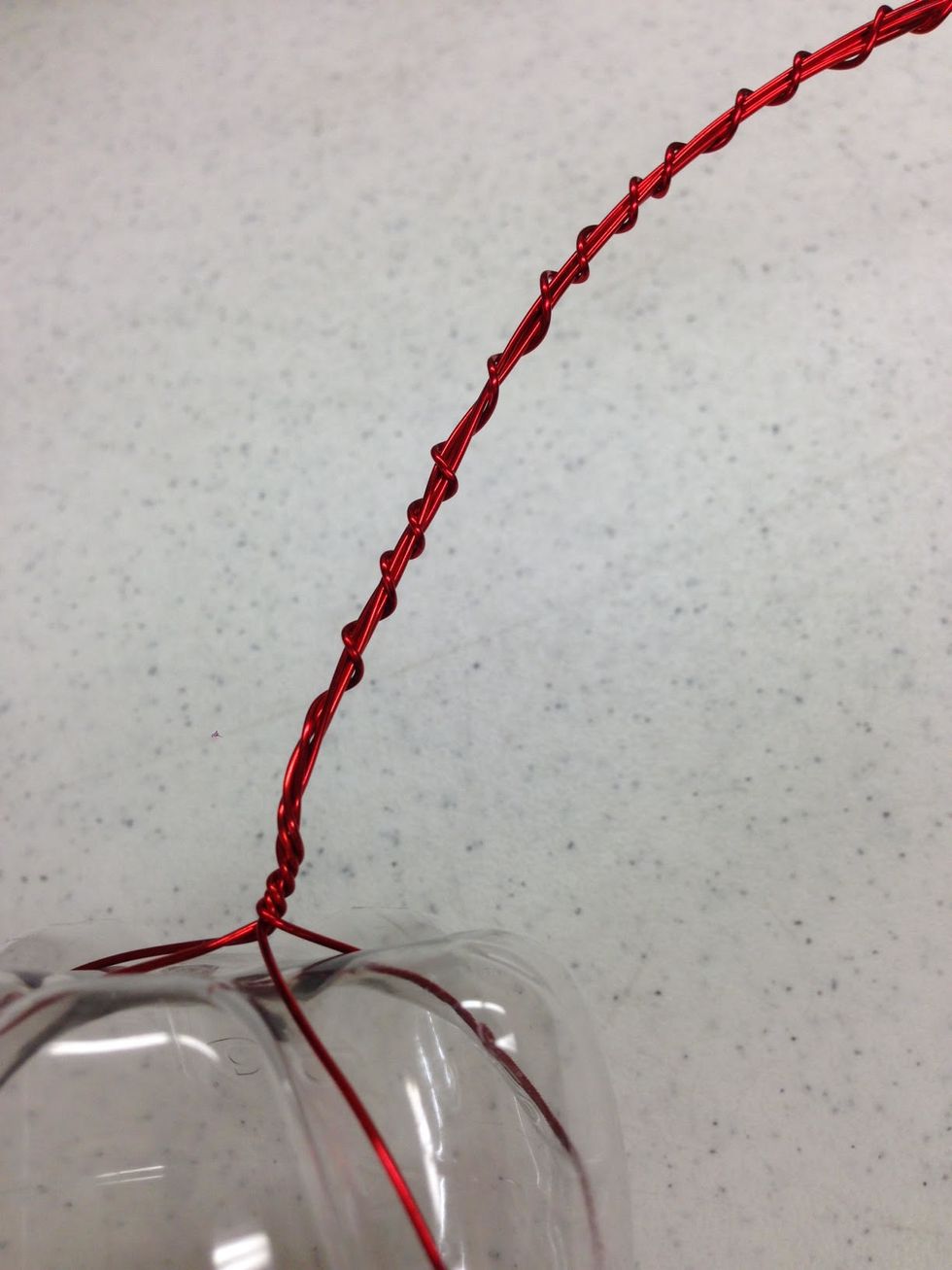 Select one of the strands of wire to wrap around the rest of the bundle as pictured.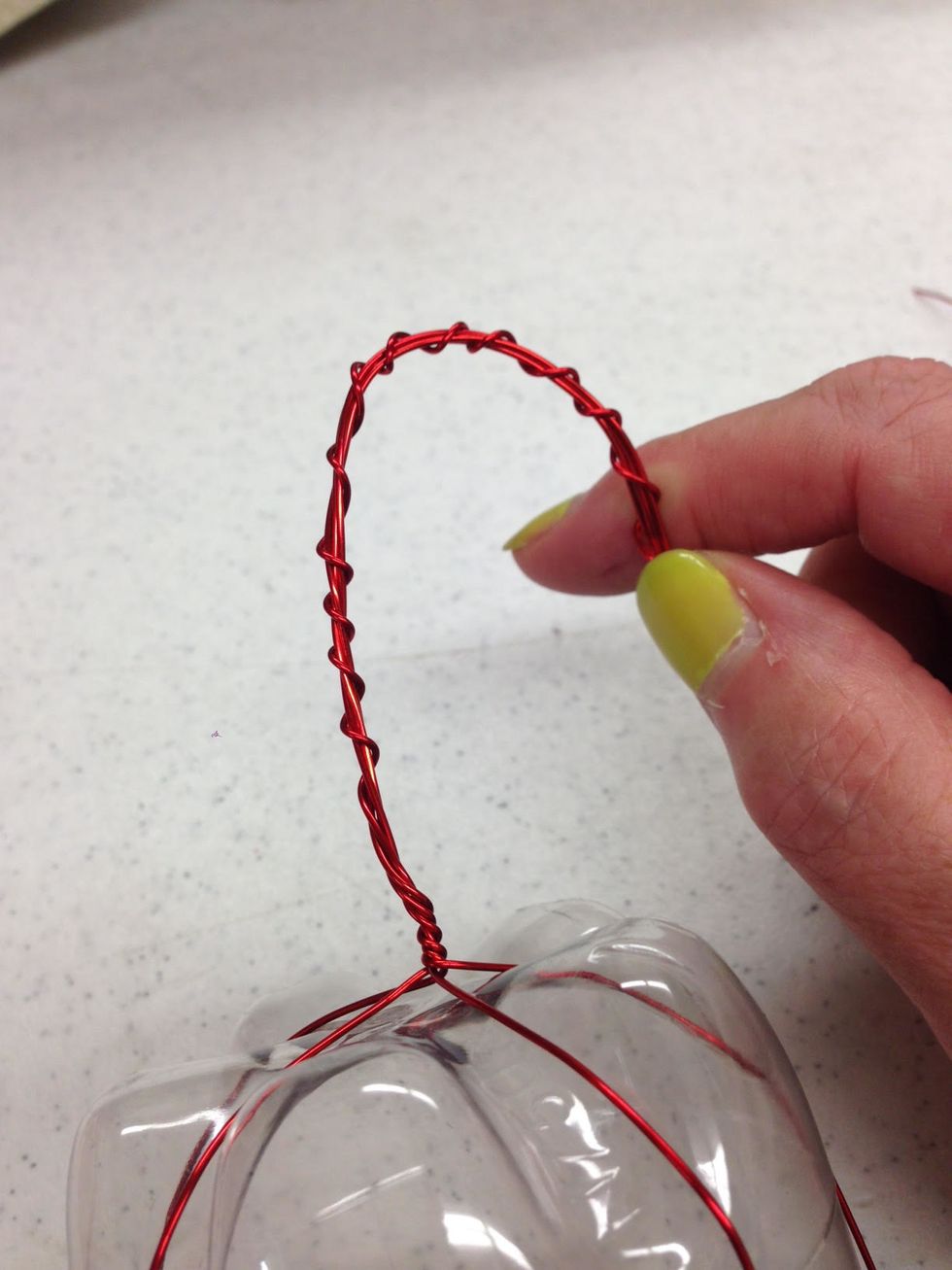 Curve the bundle of wire into a hook shape, and cut off the excess wire with a pair of wirecutters.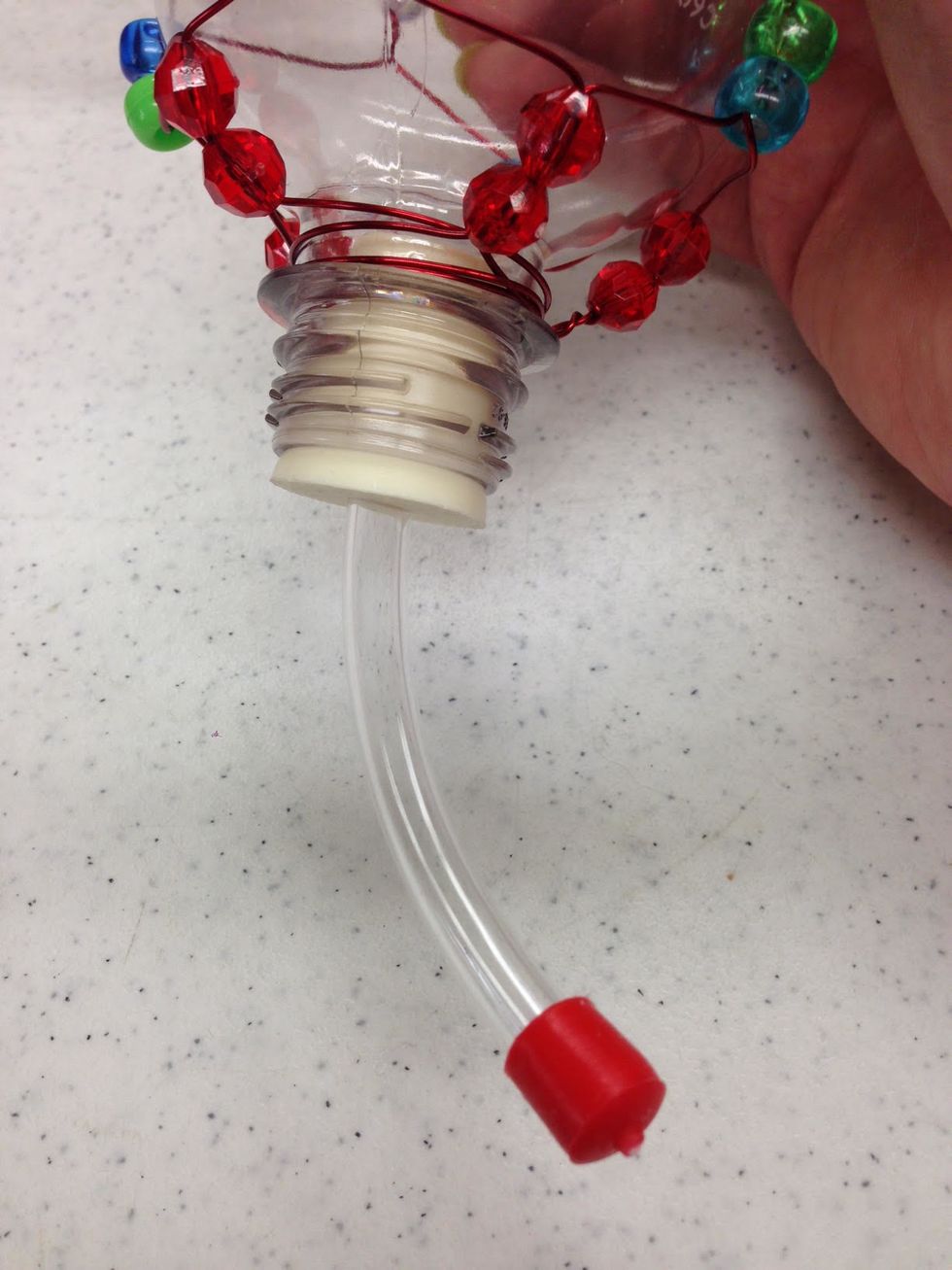 Firmly twist the hummingbird feeder insert into the bottle opening.
Download this file from our website for Hummingbird Feeder tips and a Nectar recipe: http://goo.gl/8YjFPz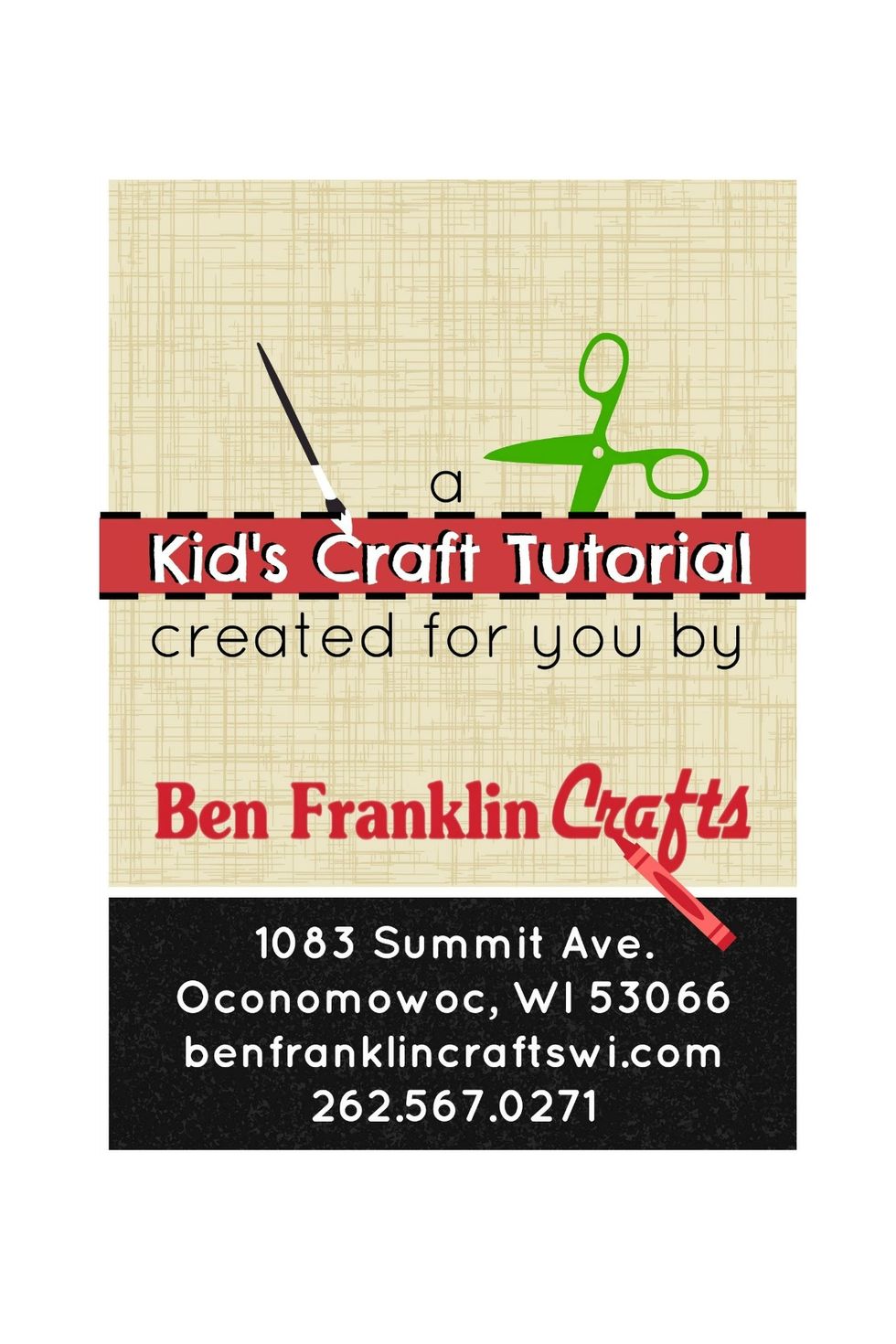 We would love to see YOUR completed Hummingbird Feeder! Upload a photo to our Facebook page: on.fb.me/1L3o004
1.0 empty water bottle
16.0ft colored wire - 20 gauge
40.0 plastic beads - 40 to 50 depending on arrangement
1.0 hummingbird feeder insert
wire cutters
Ben Franklin Crafts
Our mission is to bring people of all ages together to explore their creative potential. Visit us online or call 262.567.0271 for more info.