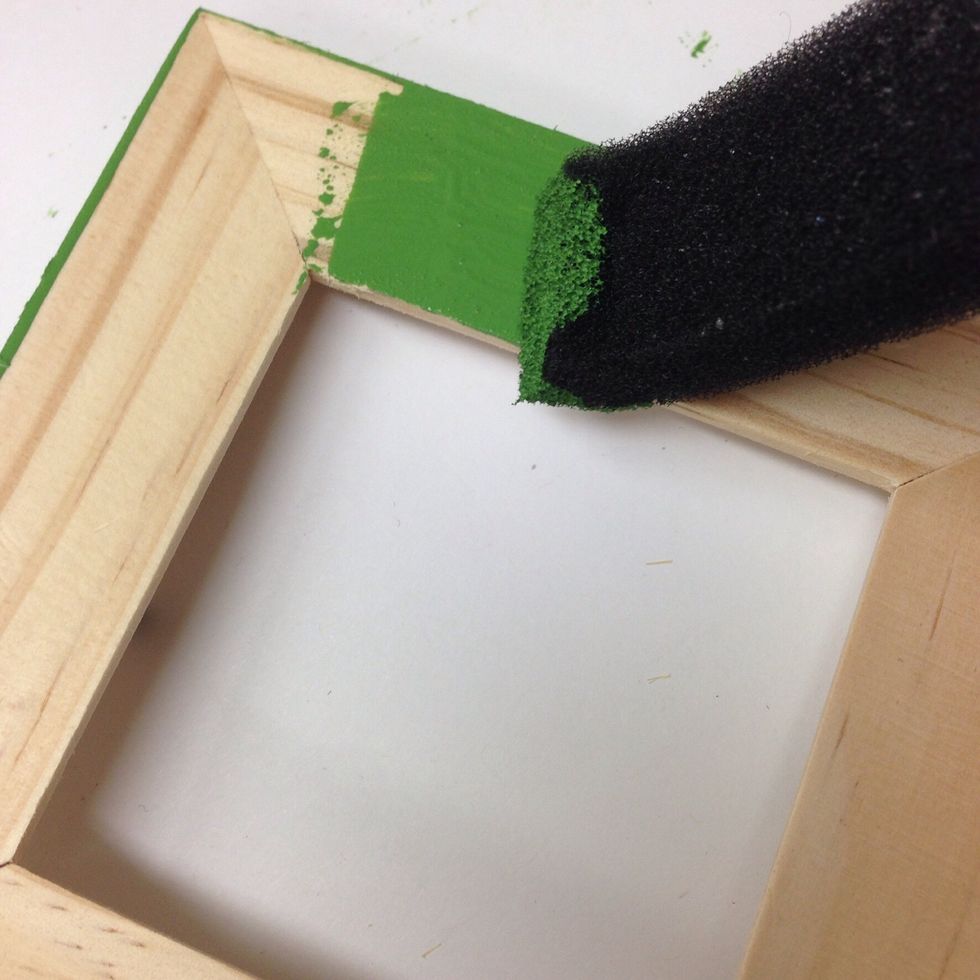 Paint the frame green (or your desired color) using acrylic paint and foam paintbrush.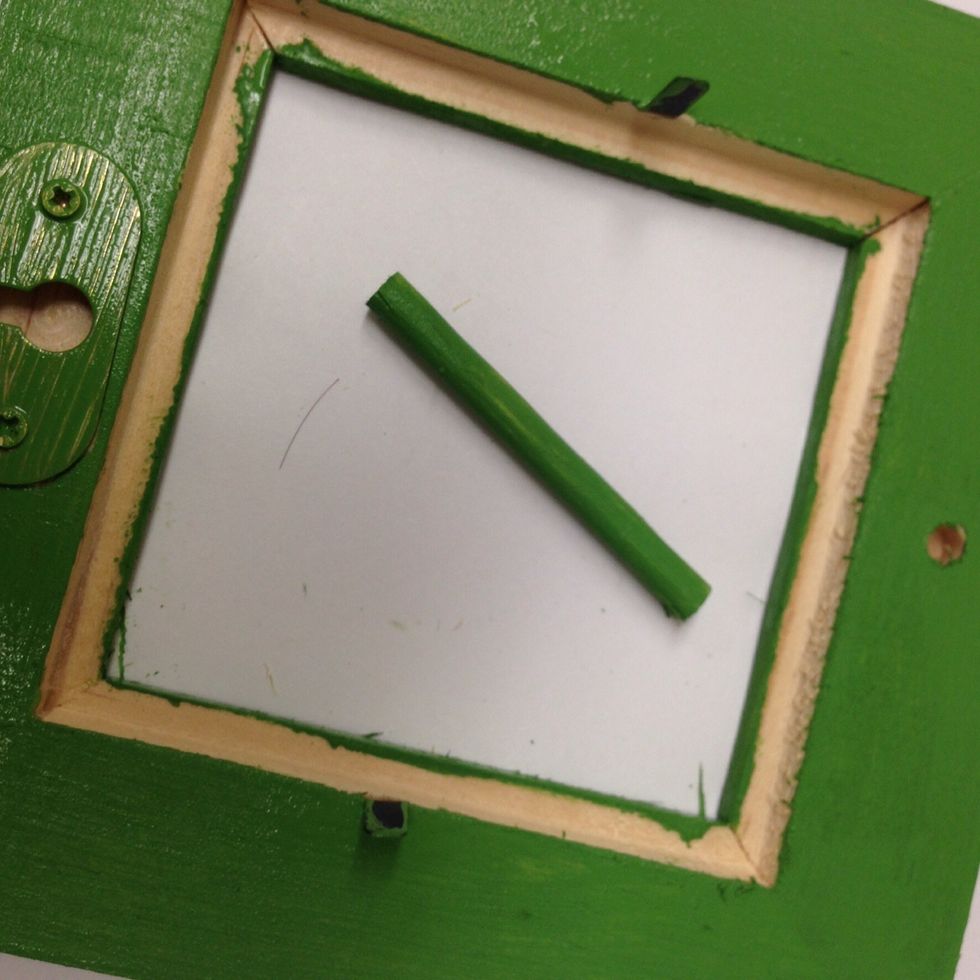 Paint the inside edge of the inset opening. You may also paint the back of the frame if you wish. Don't forget to paint the frame holder! Set these pieces aside to dry.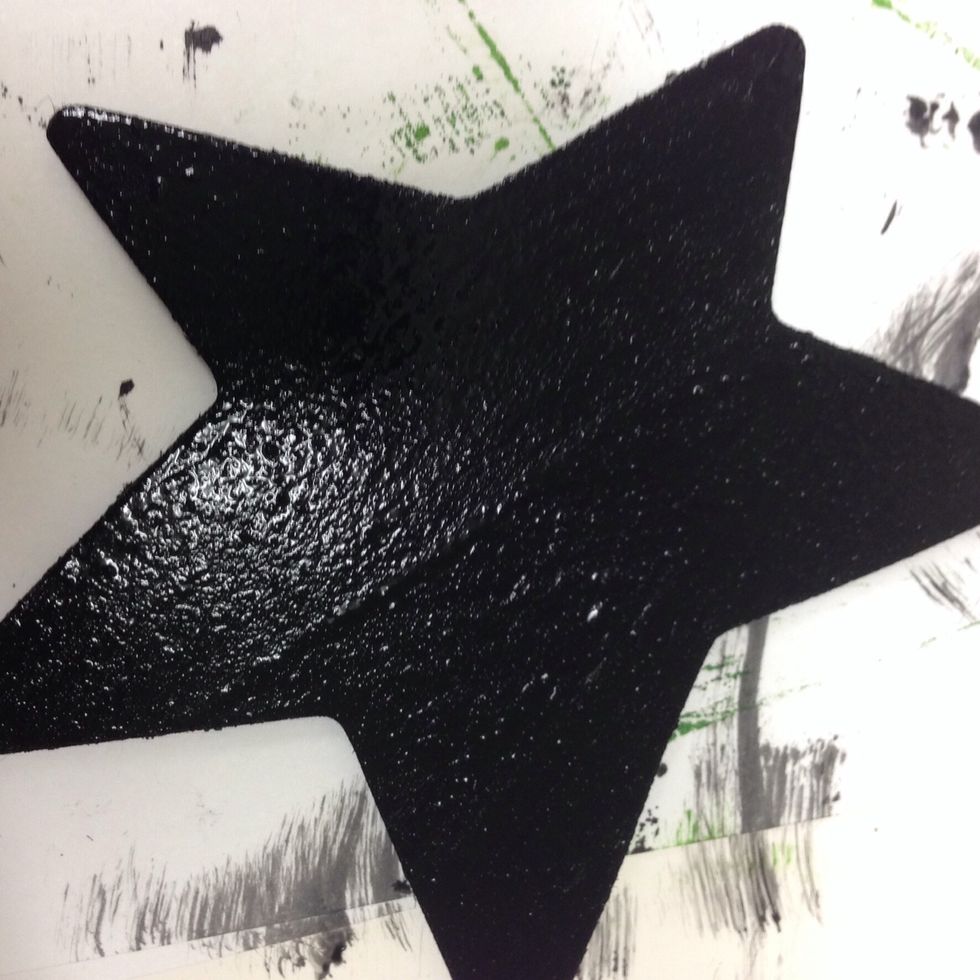 Using a clean paint brush, paint the star with chalkboard paint. Set aside to dry.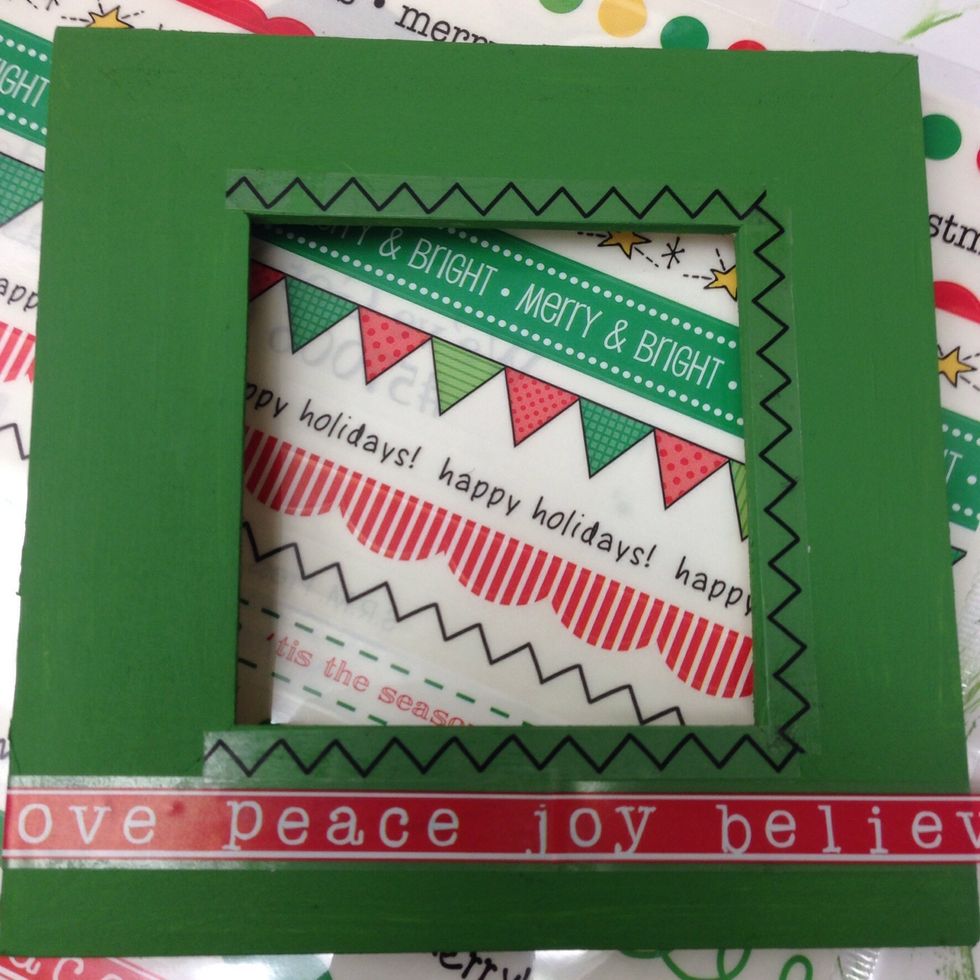 Use the SRM stickers to decorate your frame however you wish.
You may want to wrap the ends of your stickers around the frame for a finished look.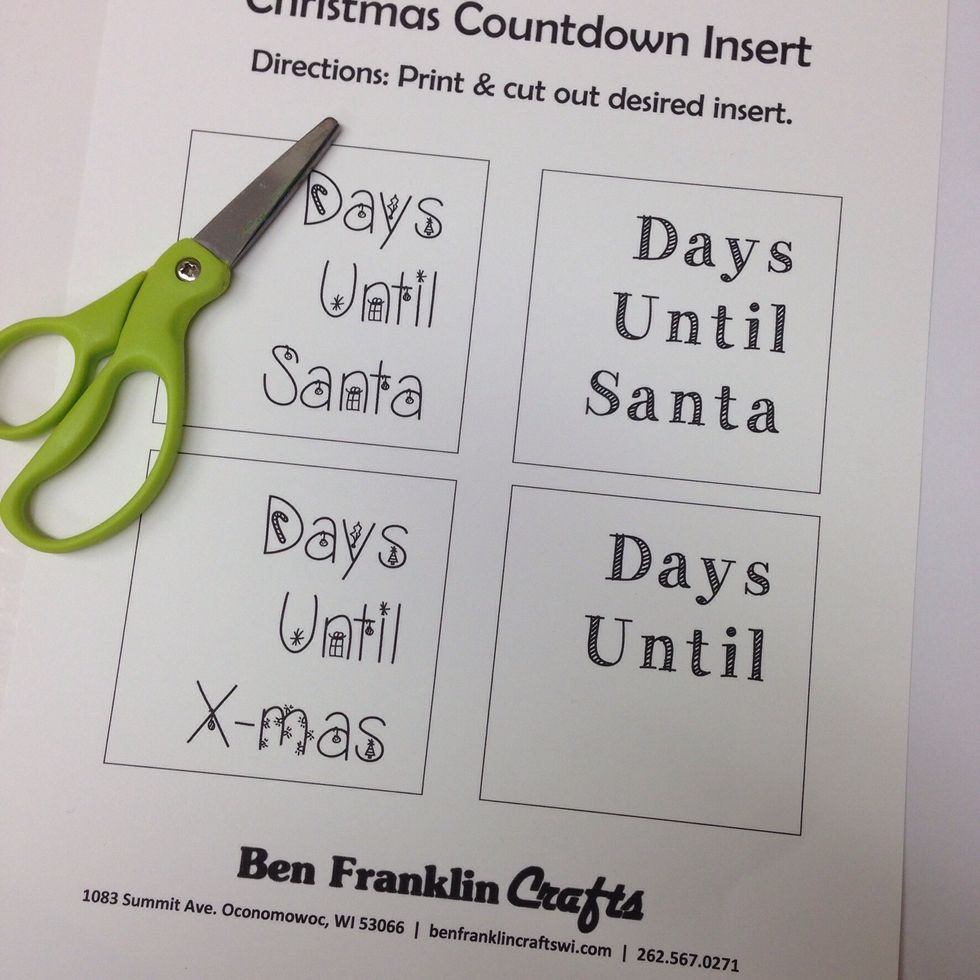 Download and print the Christmas countdown insert PDF from our blog: http://goo.gl/3S7WIw. Cut out the insert you plan to use.
Use colored pencils to color in the embellishments on your insert.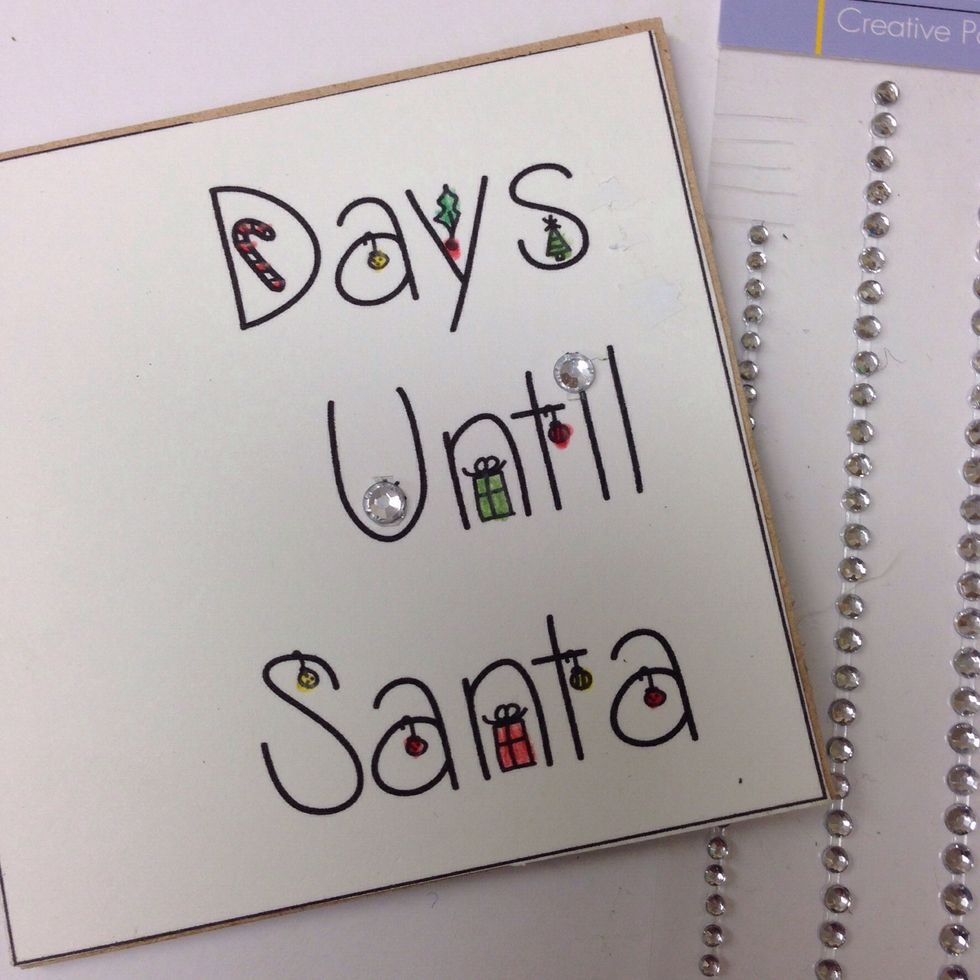 And a little bling to the insert with the stick on jewels.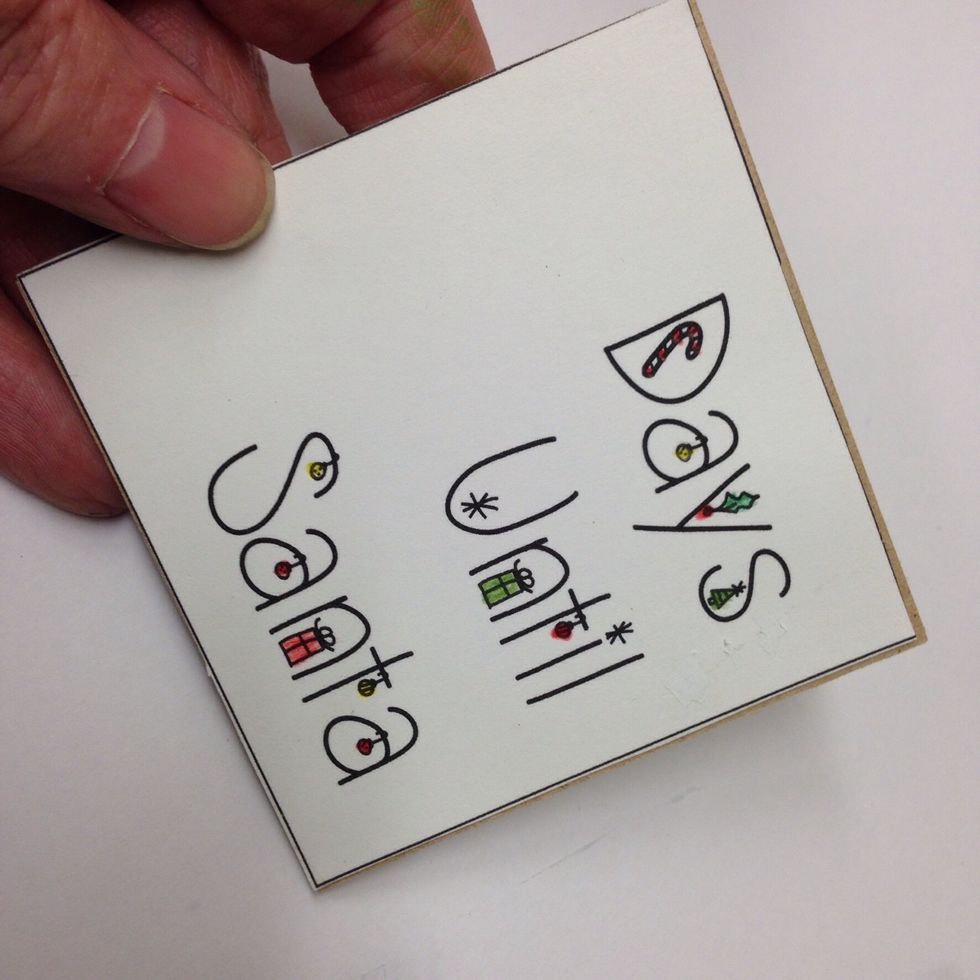 Use the glue stick to adhere your finished insert to the backing.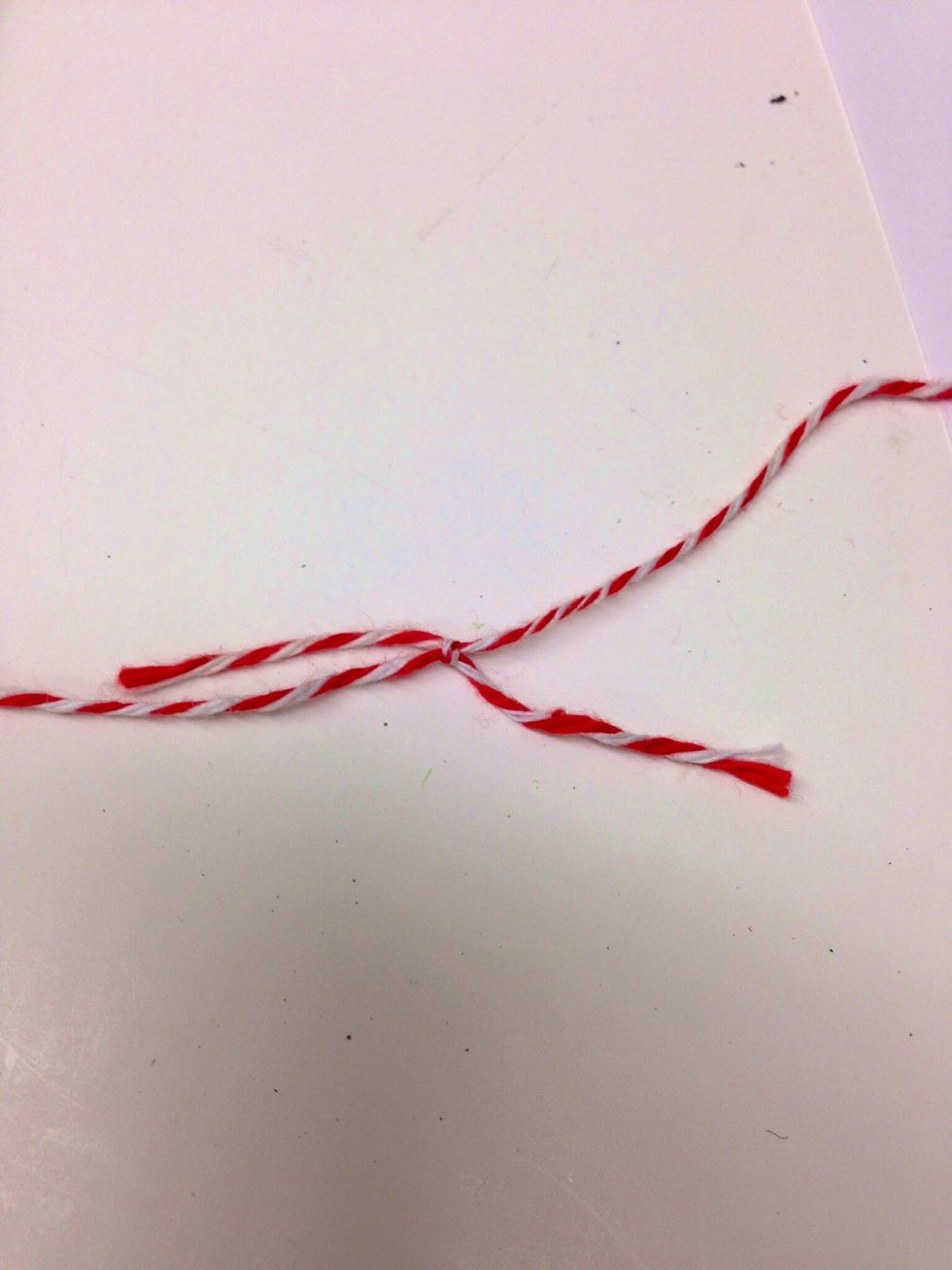 Cut 2 - 8 inch pieces of twine. Tie the two pieces together and leave short ends in place.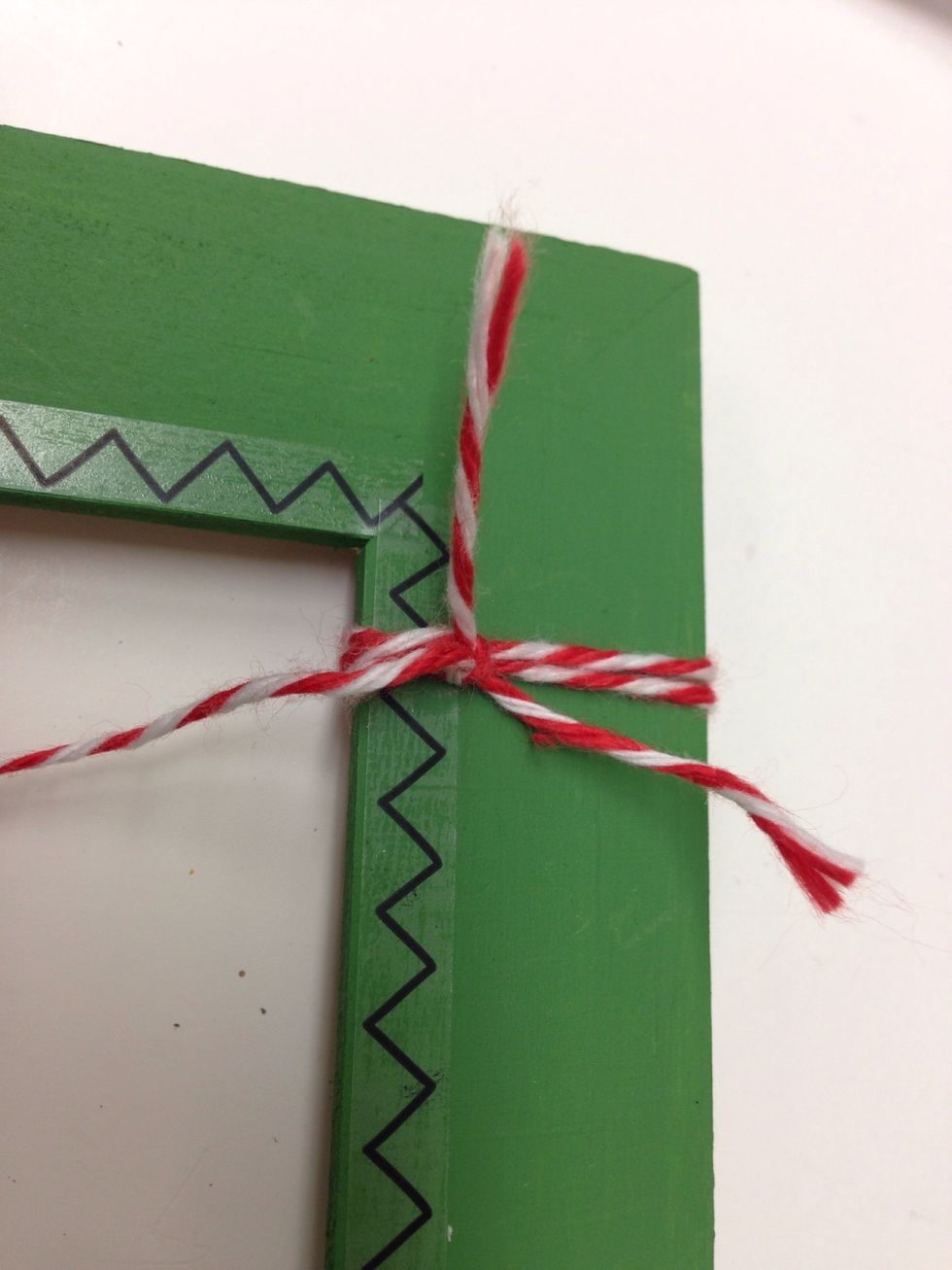 Tie the ends of the twine together over the top of the wrapped section.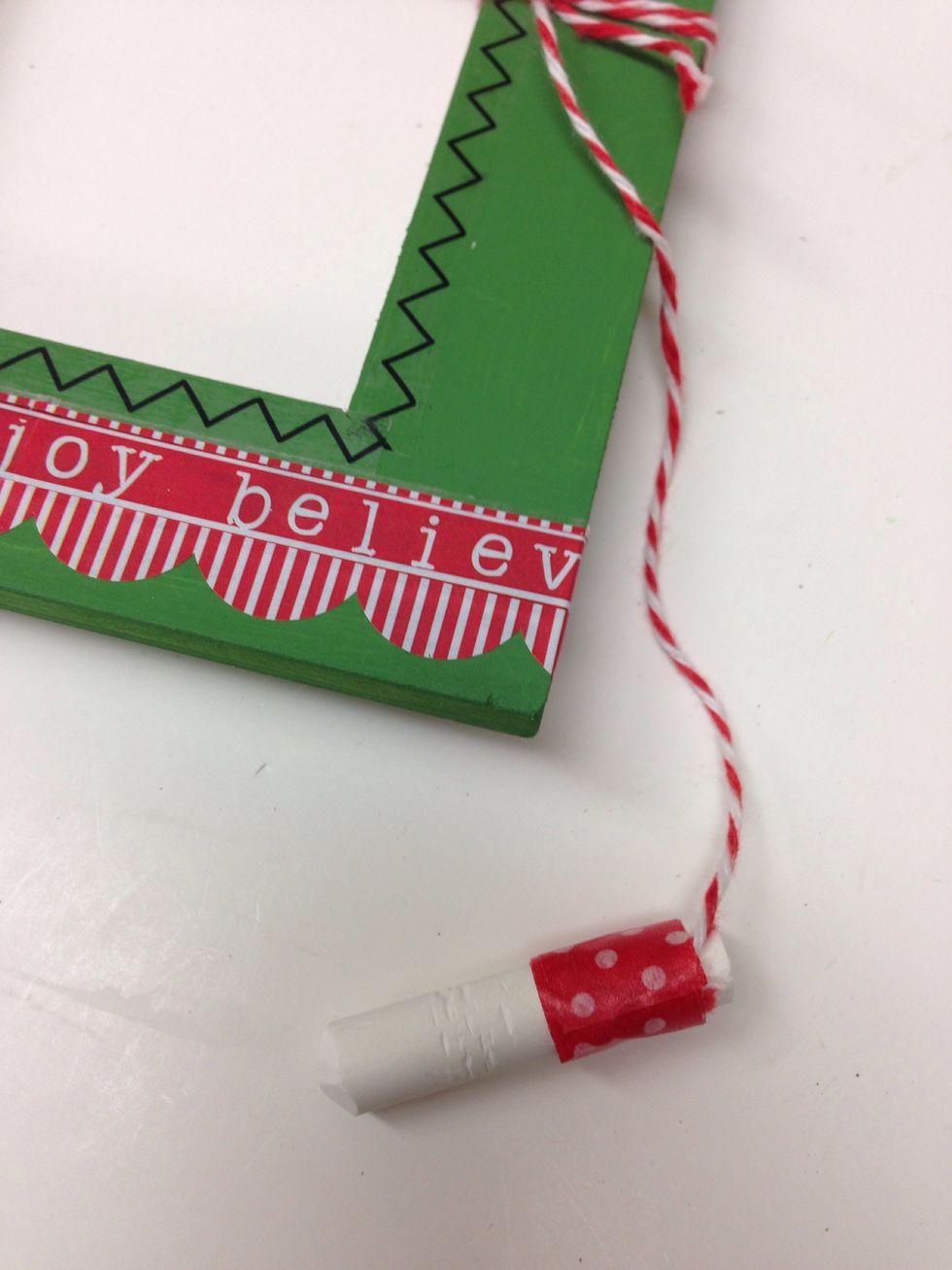 Tie the loose end of the bakers twine around the end of a piece of chalk. You can also wrap some Washi tape around the chalk to help keep the twine in place. It looks cute too!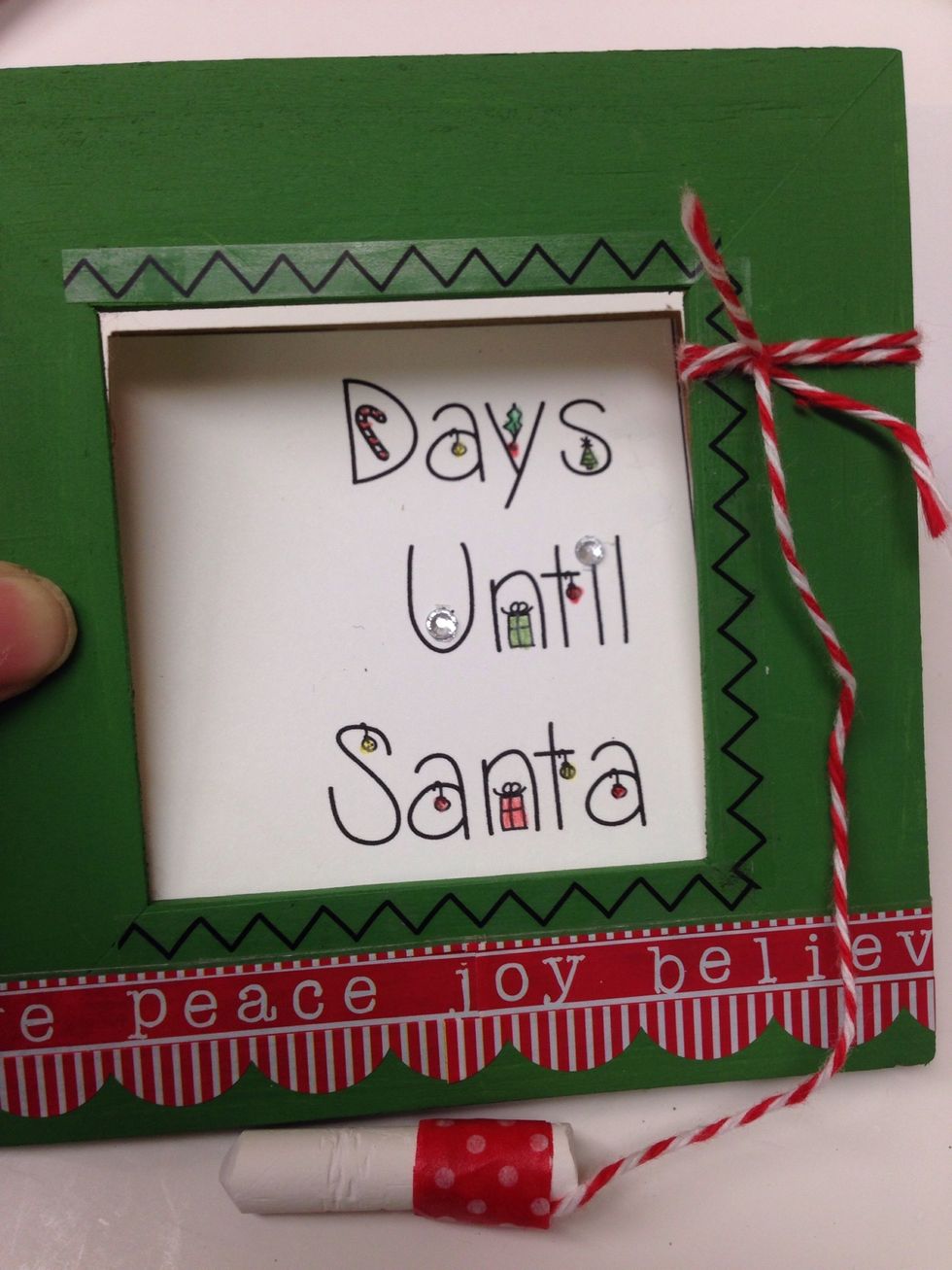 From the back of the frame, put the insert into place.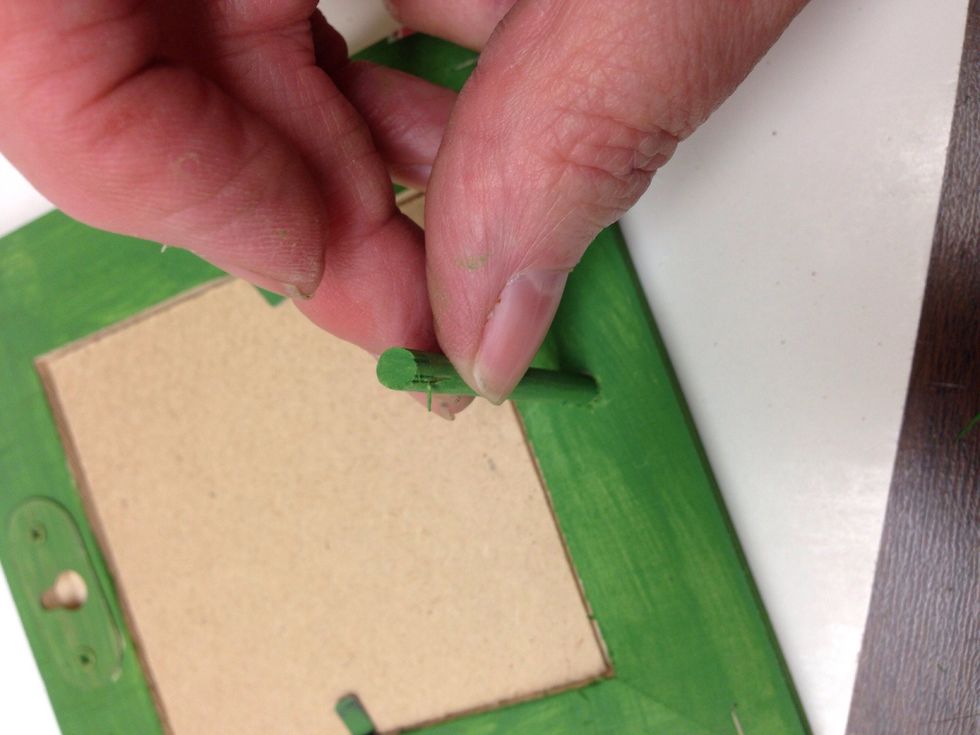 This is a good time to insert the small peg into the hole at the bottom of the frame. It is used to hold your frame up.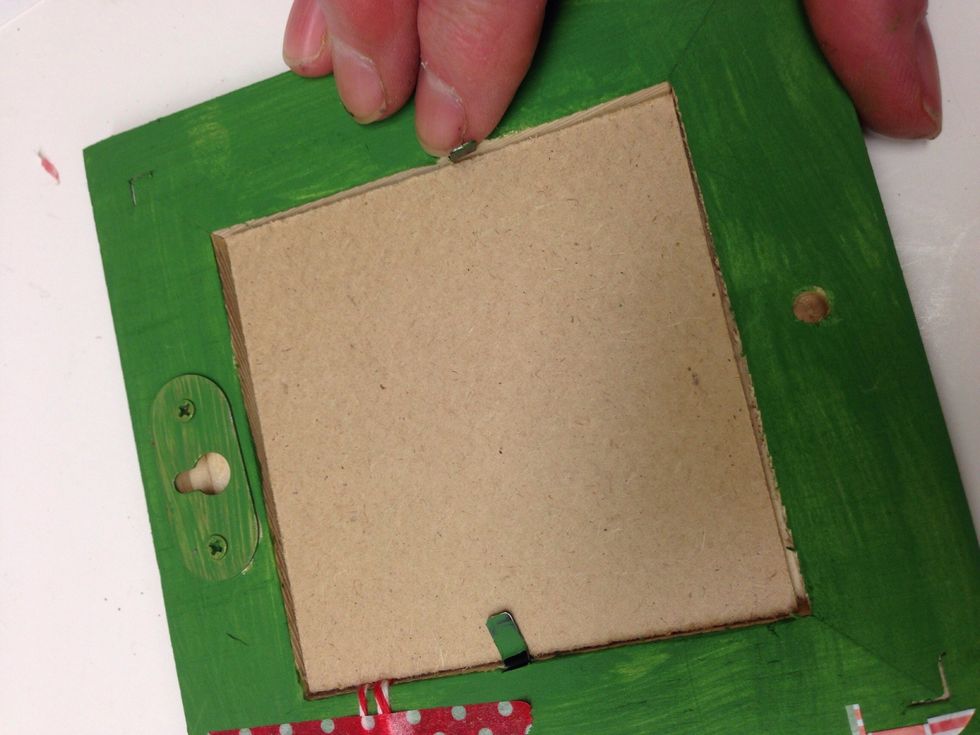 Press the metal tabs down to hold the insert in place.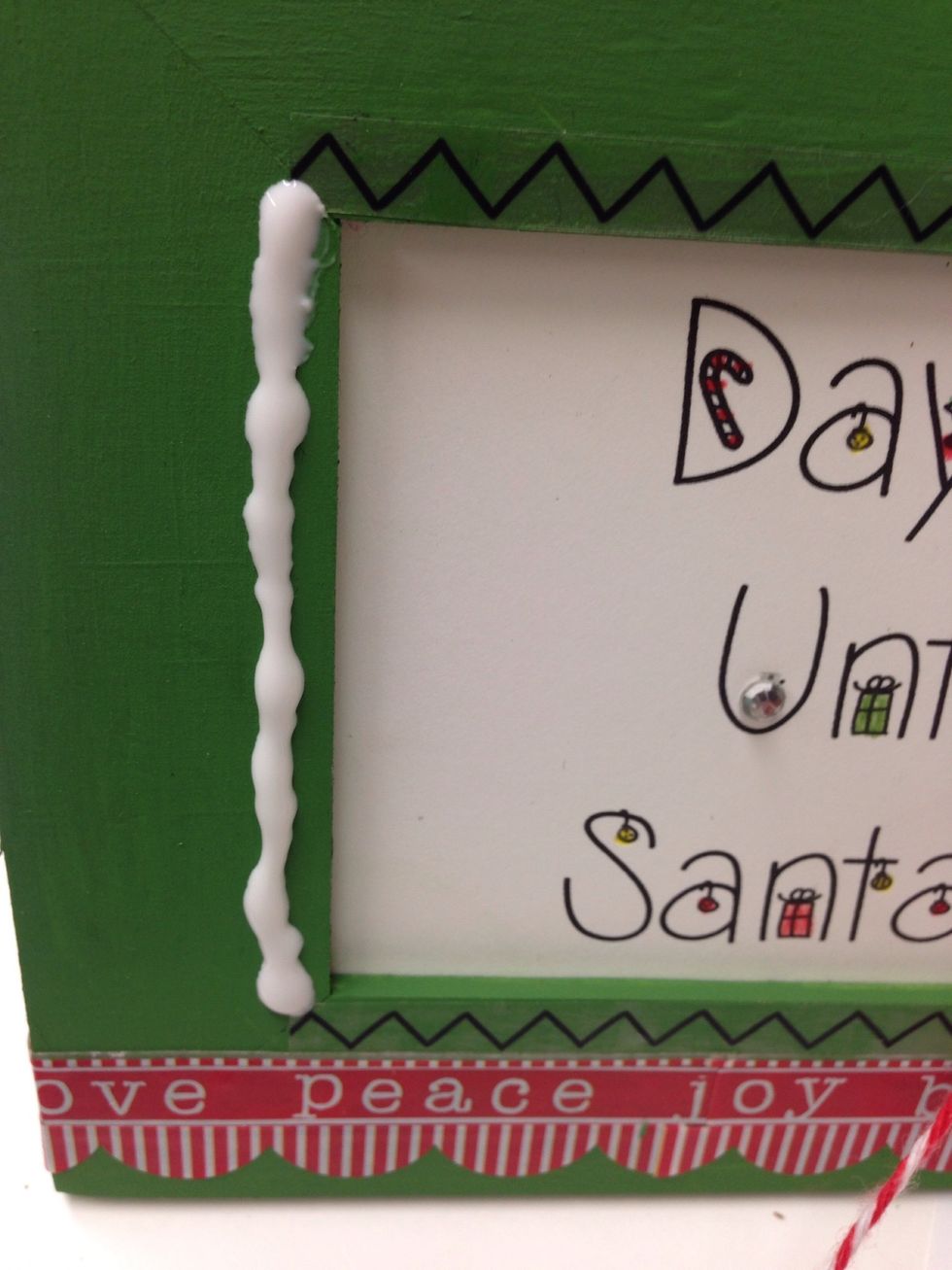 Run a line of tacky glue down the left side opening of the frame.
Lay the star in place over the glue. Move it around so the points don't overlap the words. Let dry.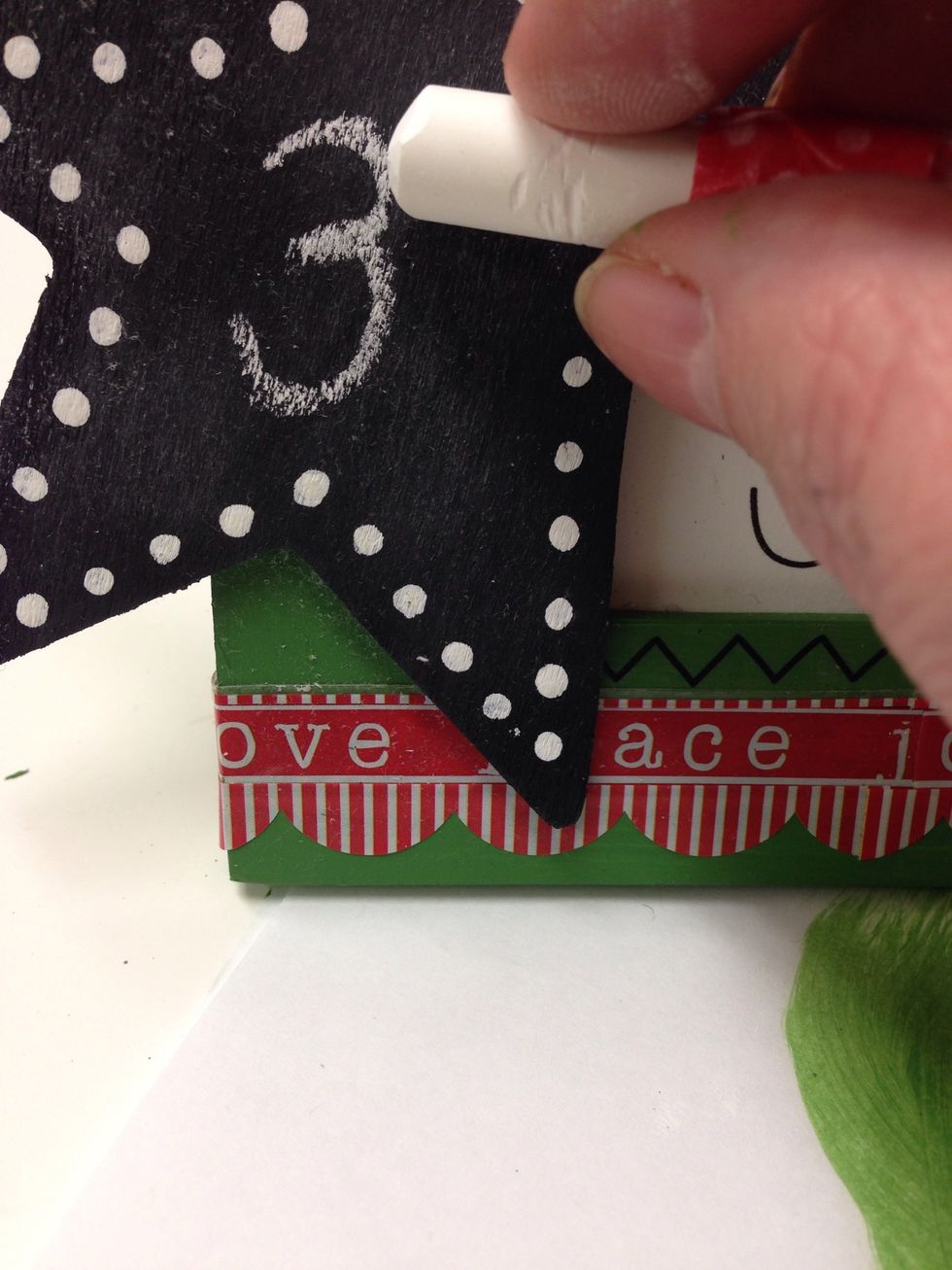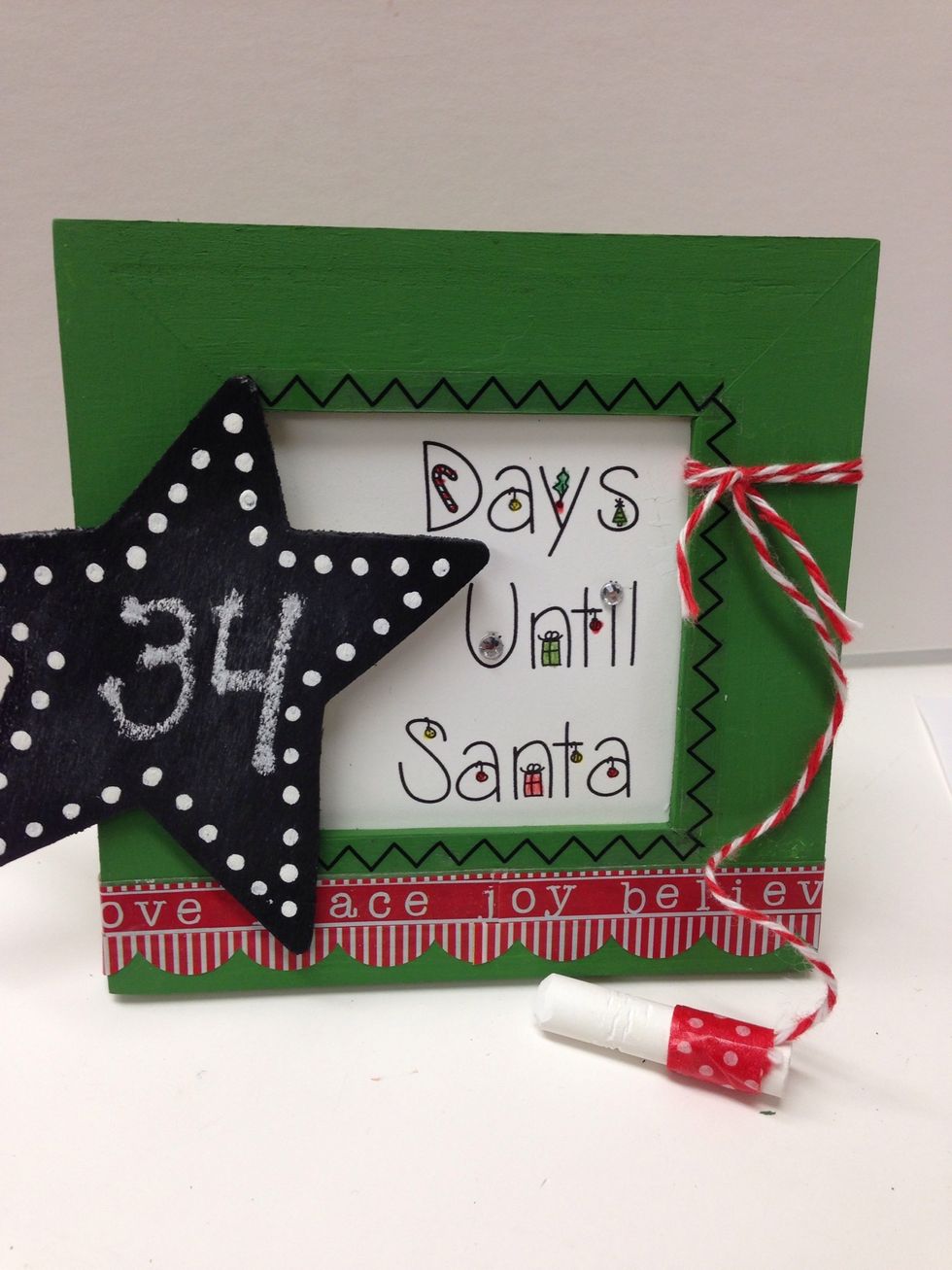 Your Christmas countdown is ready to decorate your home. Don't fight over who gets to change the numbers!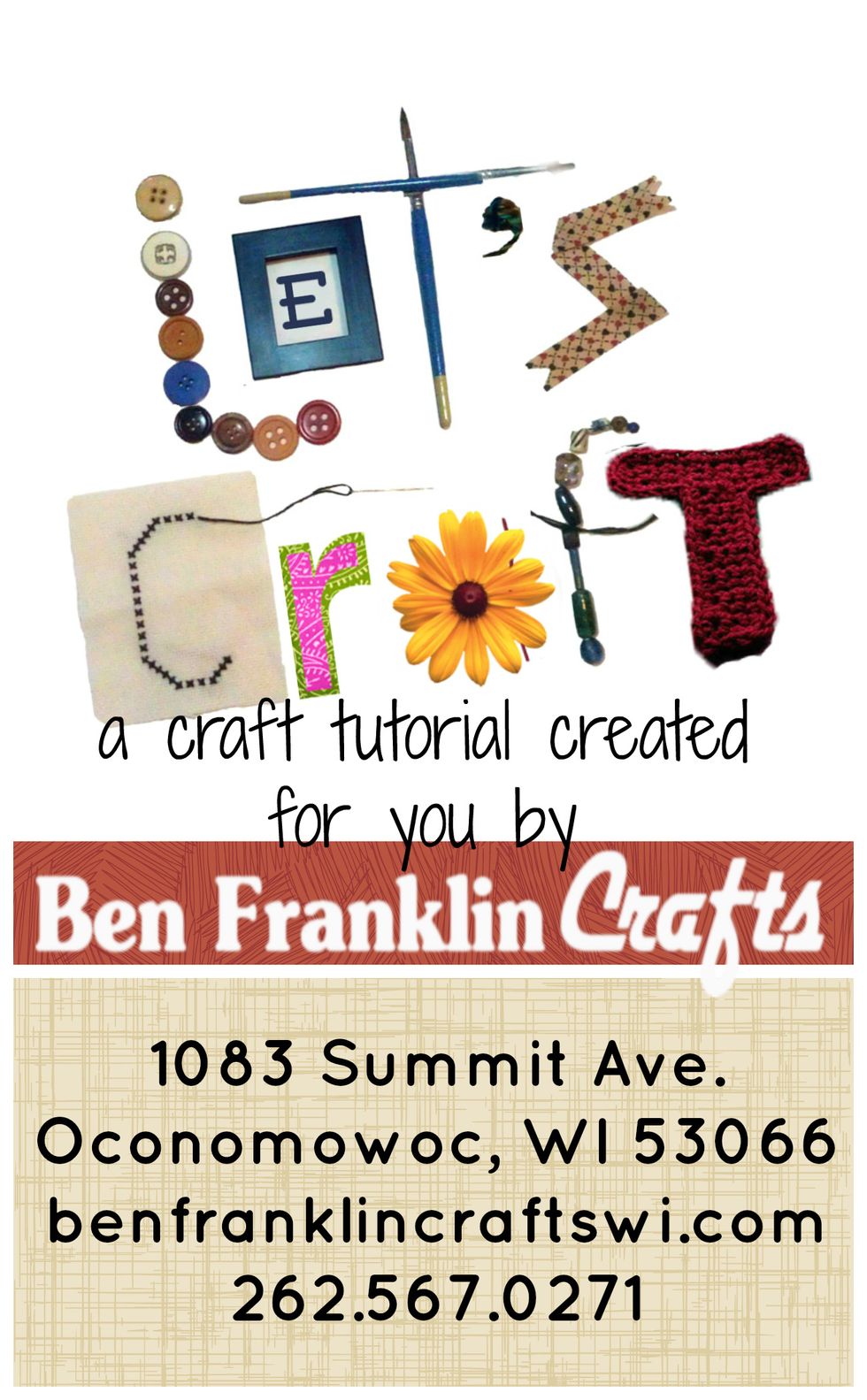 We hope you enjoy making this Christmas Countdown. Watch for another seasonal craft coming next week!
1.0 5"x 5" wooden frame
1.0 4" wooden star
Acrylic paint - White and desired color
Chalkboard paint
Foam Paintbrush
SRM Christmas Stickers #57006
Baker's twine
Washi tape
Colored pencils
Glue stick
Tacky glue
Old paintbrush
Chalk
Stick-on jewels
Free insert download: http://goo.gl/3S7WIw
Ben Franklin Crafts
Our mission is to bring people of all ages together to explore their creative potential. Visit us online or call 262.567.0271 for more info.