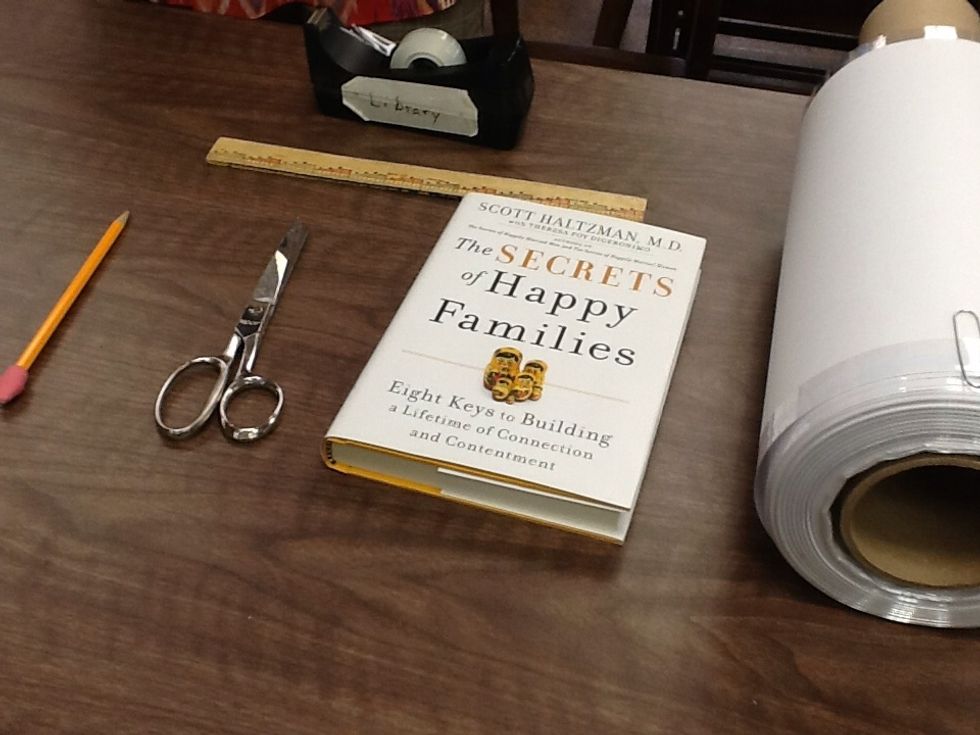 Gather together the supplies: the book with the paper dust jacket, scissors, pencil, tape, and protective covering.
Spread out the dust jacket on the protective covering to measure how much covering you will need.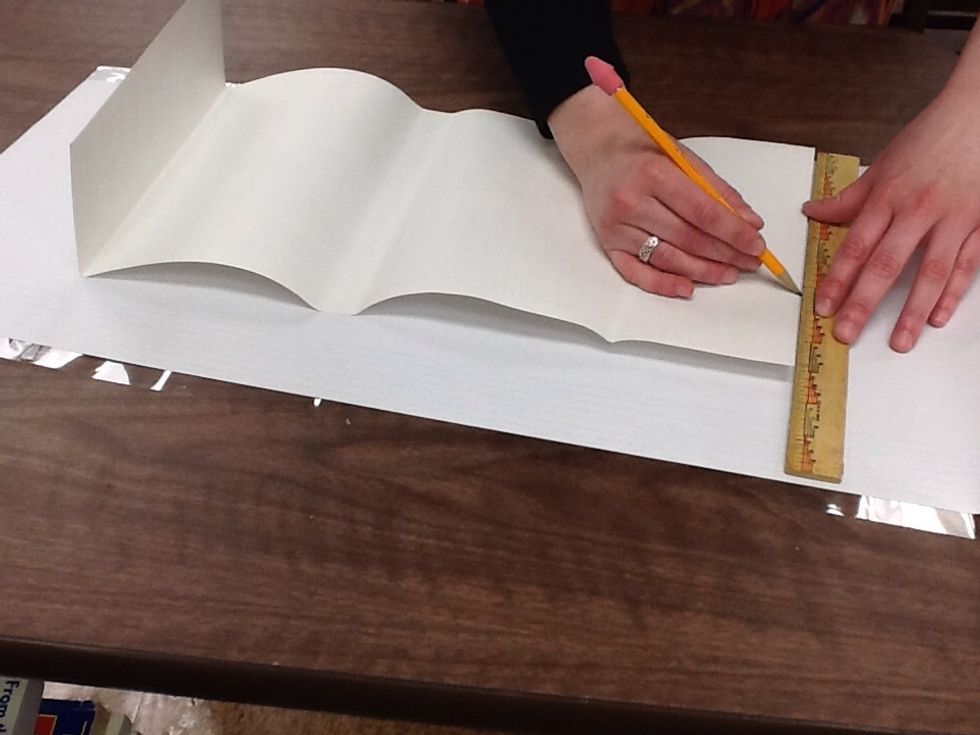 Using the ruler to draw a straight line, mark the cutting edge.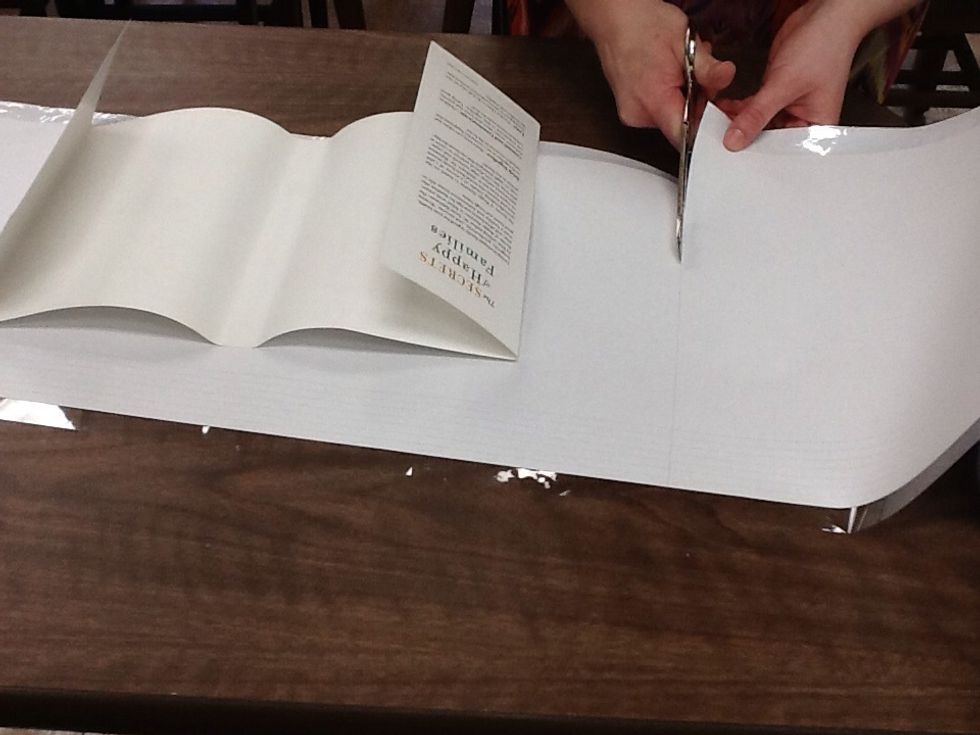 Cut the protective cover.
Pull the paper liner of the protective cover away from the clear cover.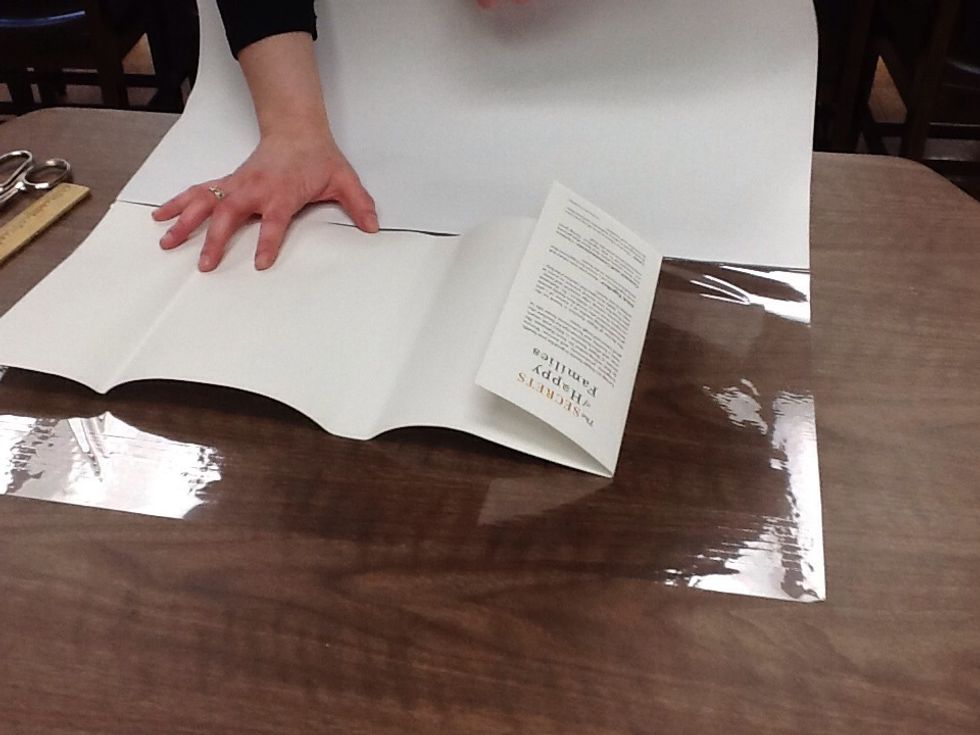 Insert the dust jacket between the paper and clear cover. Push the dust jacket tightly into the bottom edge.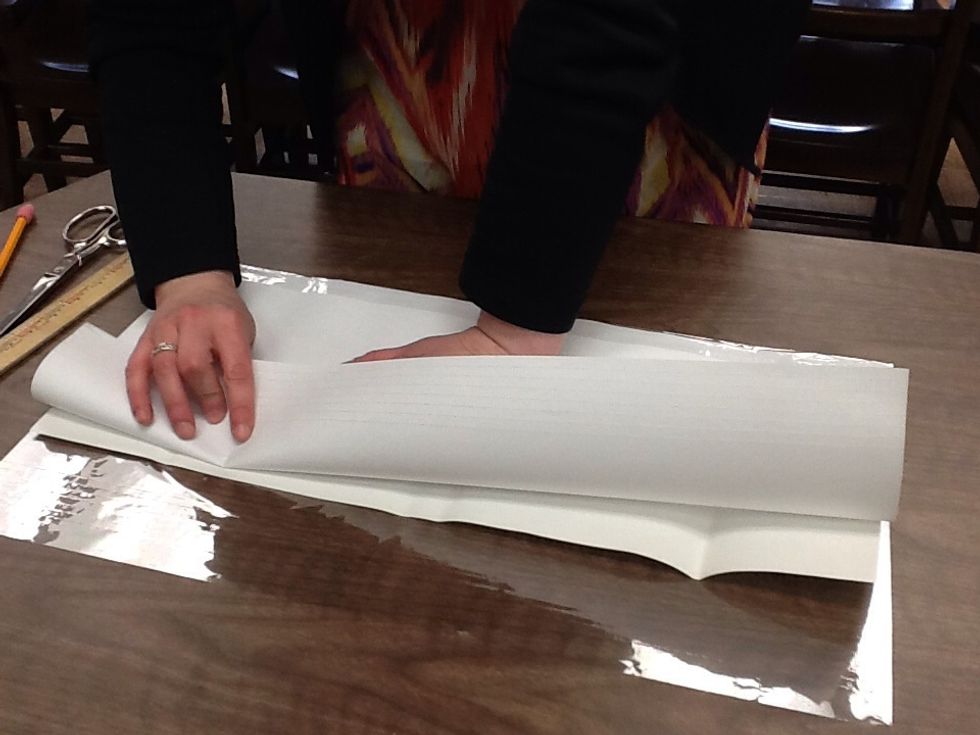 Fold back the excess paper cover of the protective cover so that it is just slightly smaller than the dust jacket.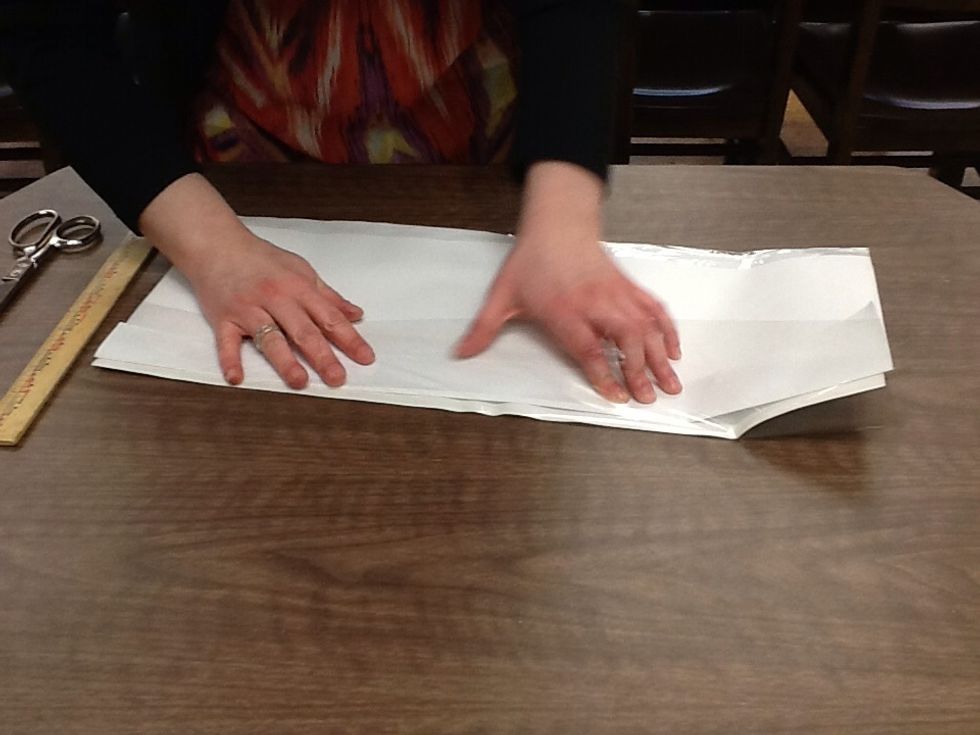 Fold the clear cover down over the dust jacket and the paper cover.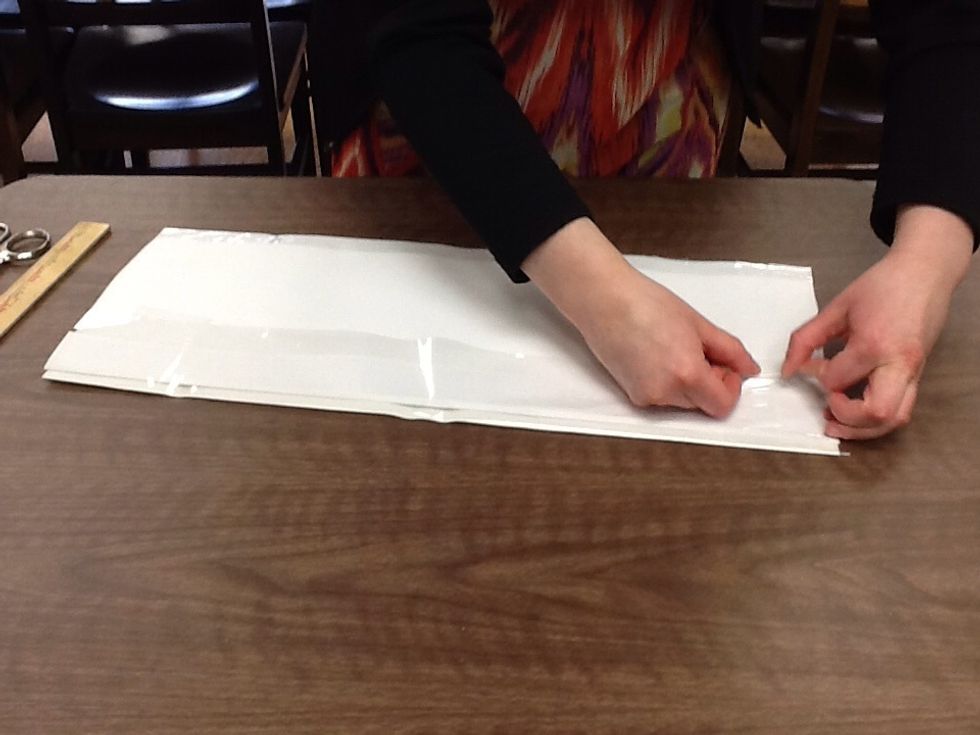 Tape the clear cover in place.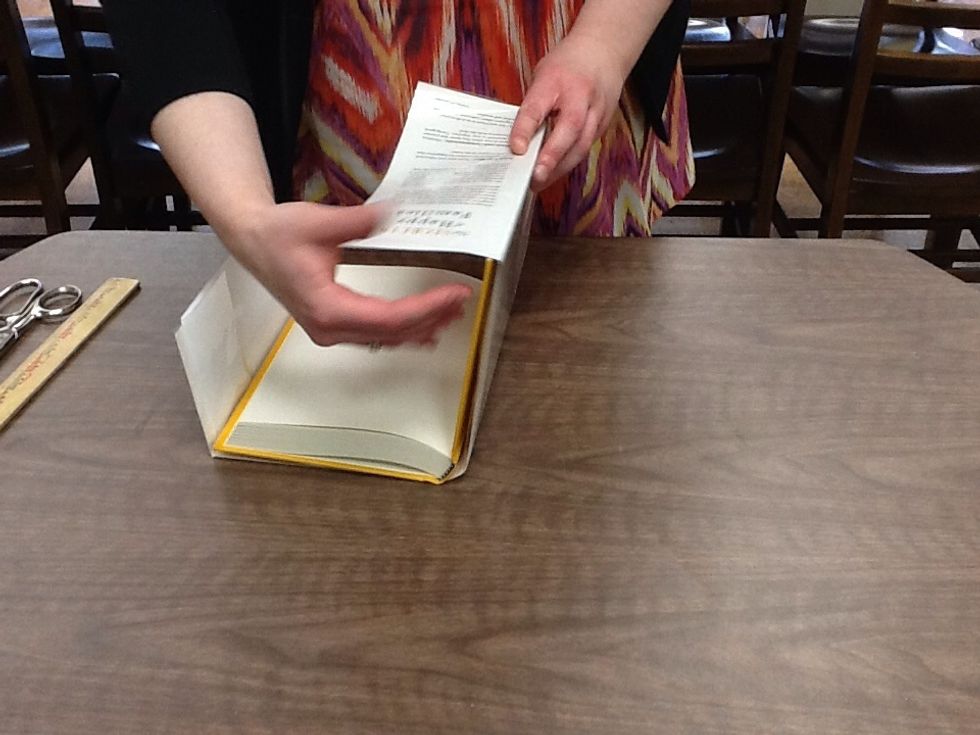 Place the book inside the dust jacket with its new protective cover.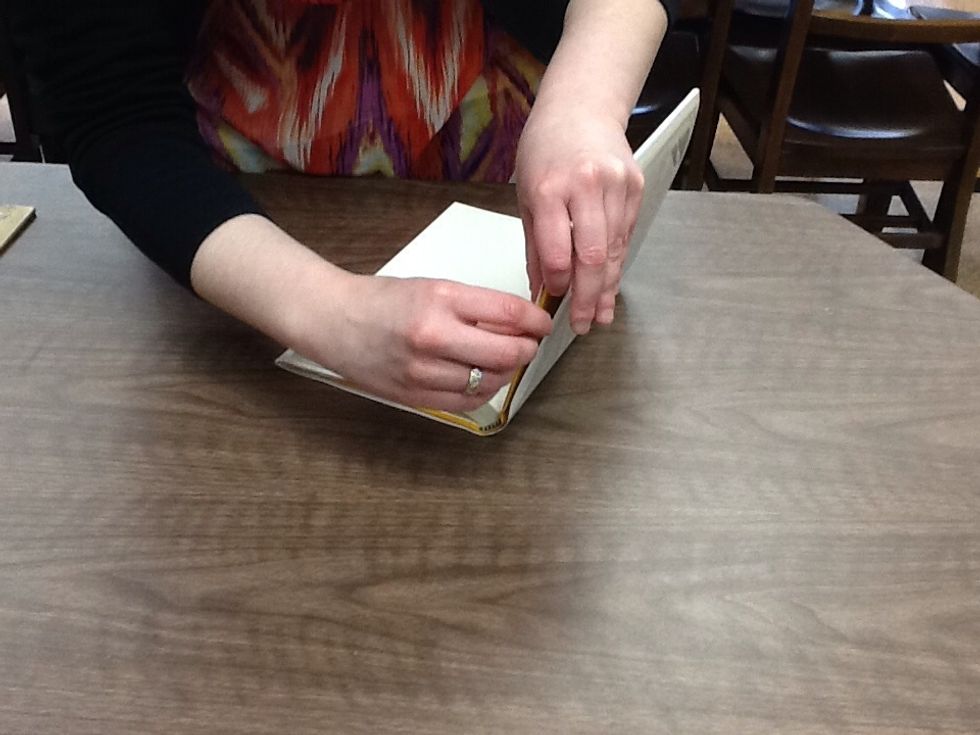 Tape the jacket fold onto the book on the top and bottom edge of the front and back cover.
Enjoy your book with its protective cover!
Hard cover book with a paper dust jacket
Scissors
Dust jacket protective covering
Ruler & pencil