How to copy & paste files directly to your ipad!
No jailbreak nor iTunes required!!!
68
Download the IFUNBOX program to your laptop. It is available on Macs and Pcs. Install it and Open it.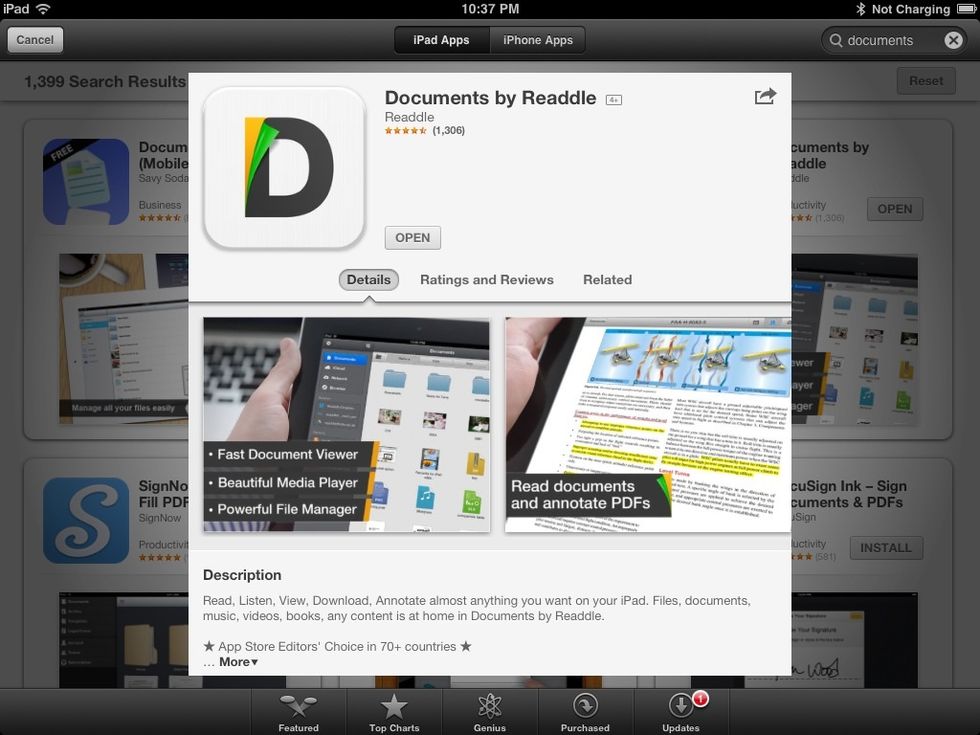 Download the DOCUMENTS BY READDLE app to your iPad.
This is iFunBox. Right now I don't have a device connected. Plug up your iPad to your computer. When it detects an iPad you will get a list under FOLDER VIEW on the left side of the screen.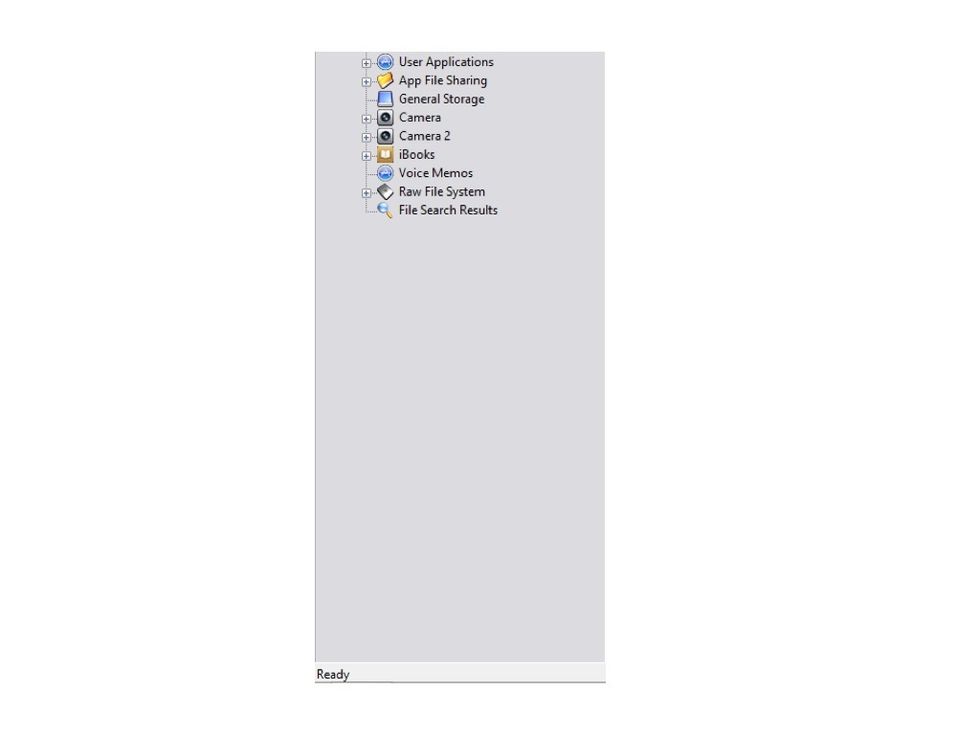 Click on USER APPLICATIONS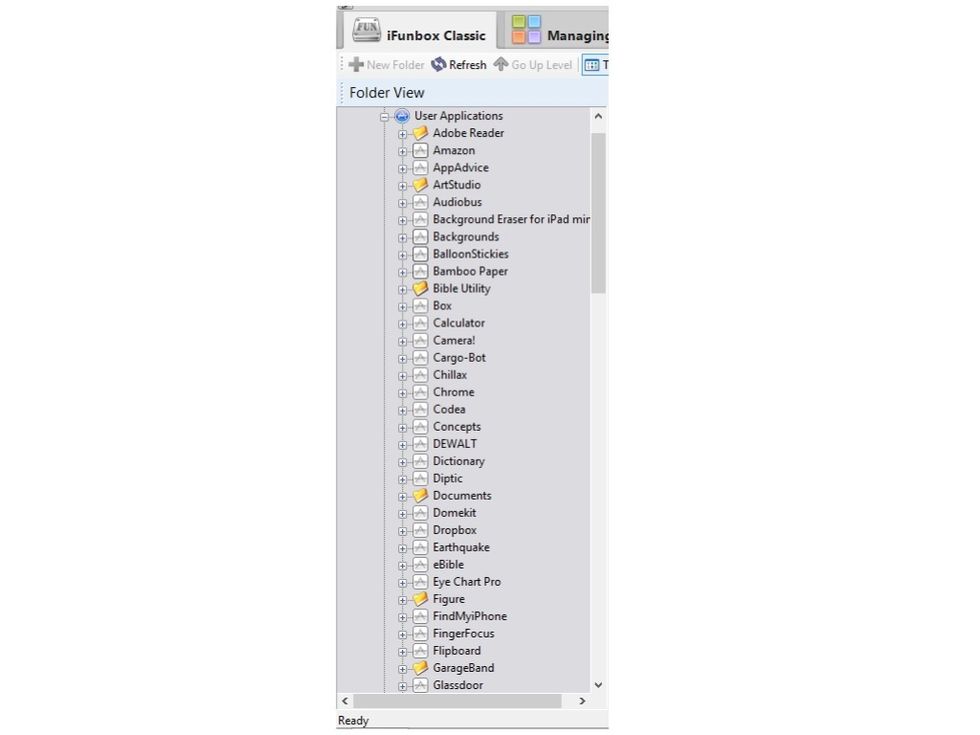 Navigate to DOCUMENTS (This is the Documents app folder).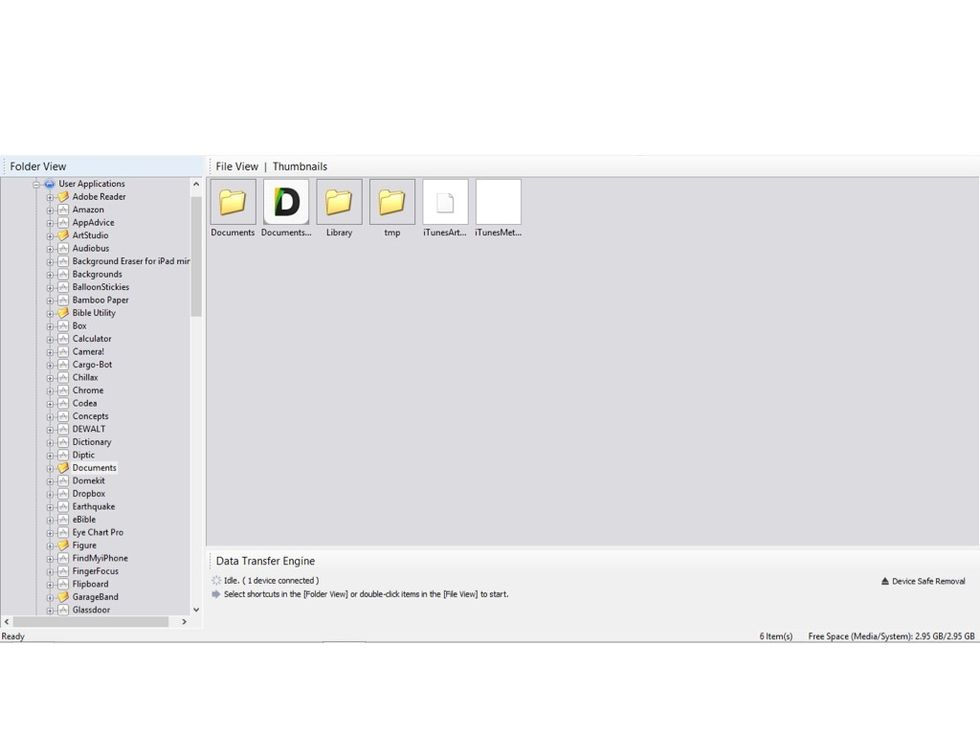 I am now looking at the files inside the iPad. Files I have in the Documents app will appear here. I can also put files directly into the app. I tap on DOCUMENTS under FILE VIEW|THUMBNAILS...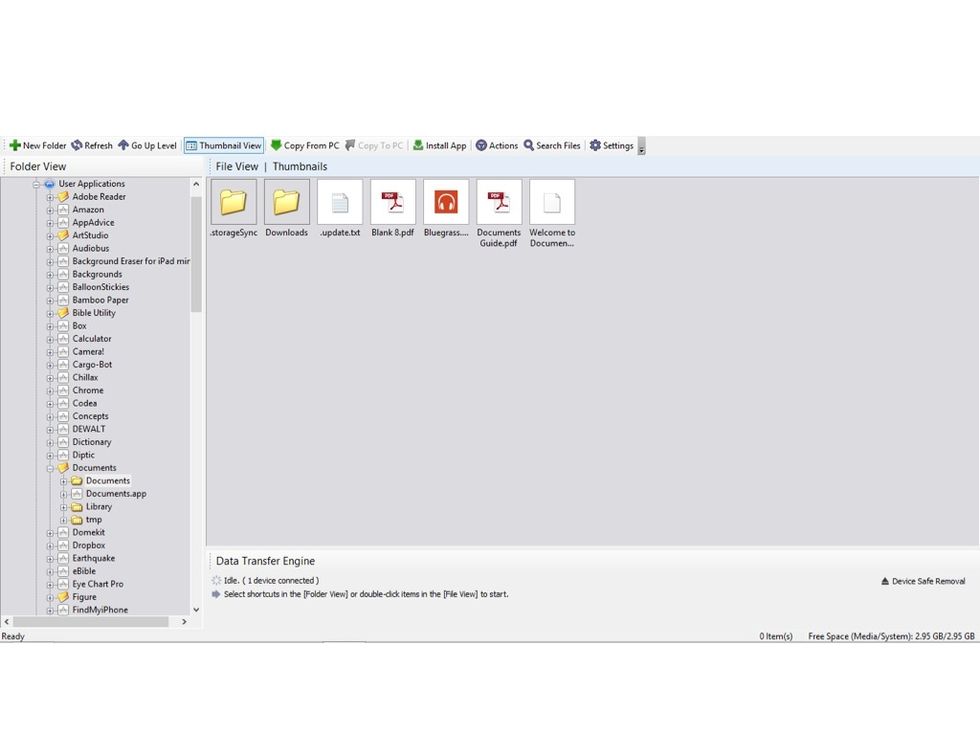 I want to drop my files here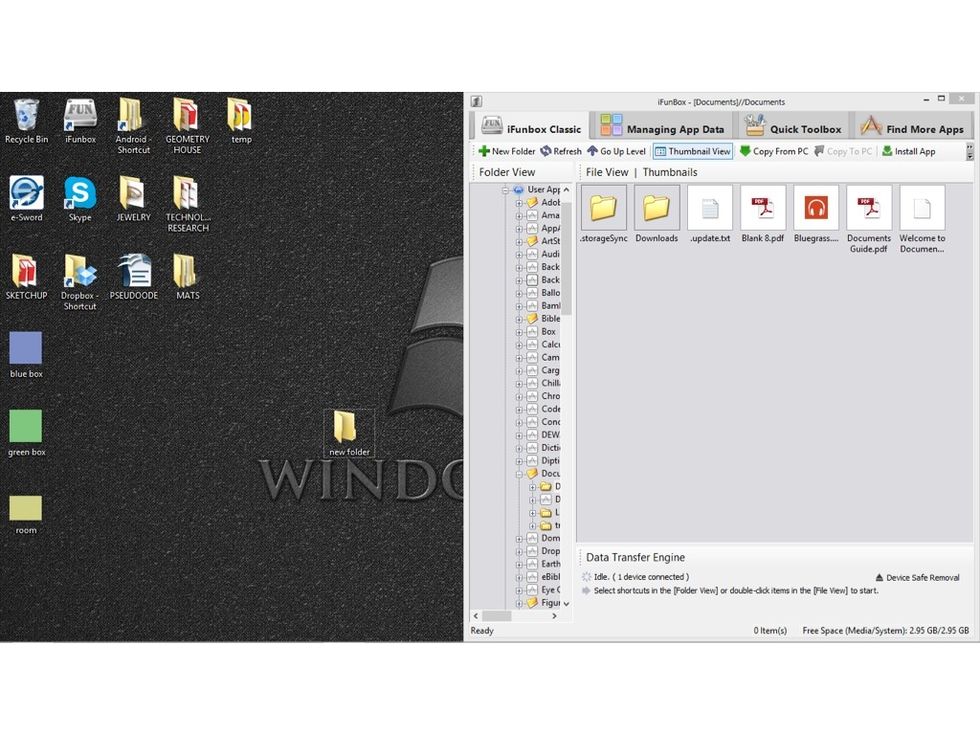 So just DRAG AND DROP and your files will be in the DOCUMENTS app!!!
See?!!! Now you can open the files in whatever app you can!
Once again we have crushed the Apple Empire! hahahahaha!
Take advantage of it while you can before ios7 comes out and they ''fix'' it.
The creator of this guide has not included tools