How to coordinating chipboard to a layout background
Coordinating Chipboard to a Layout Background
9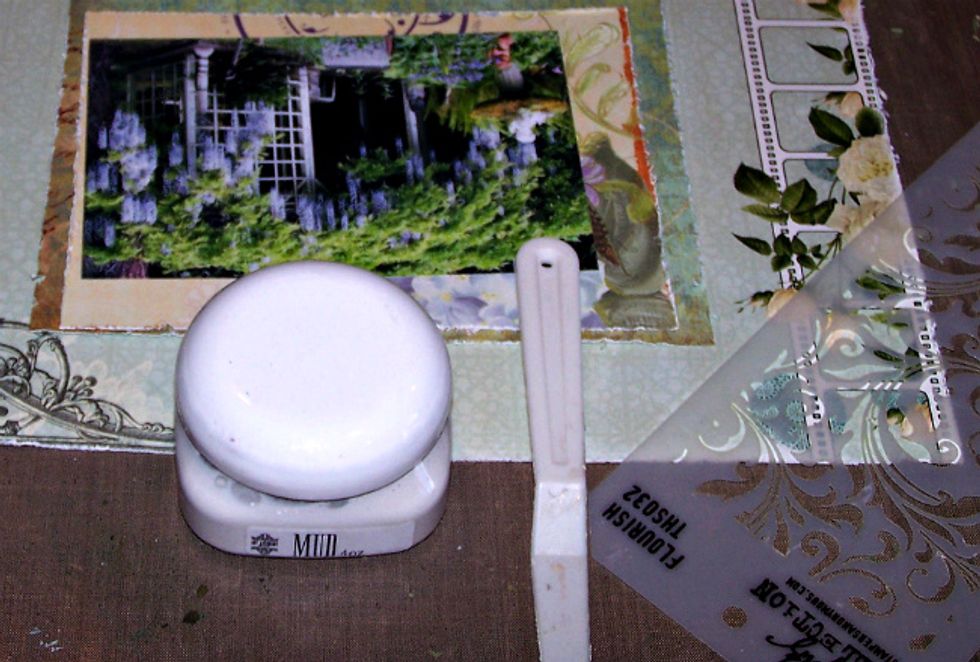 Using a stencil add Mud to your background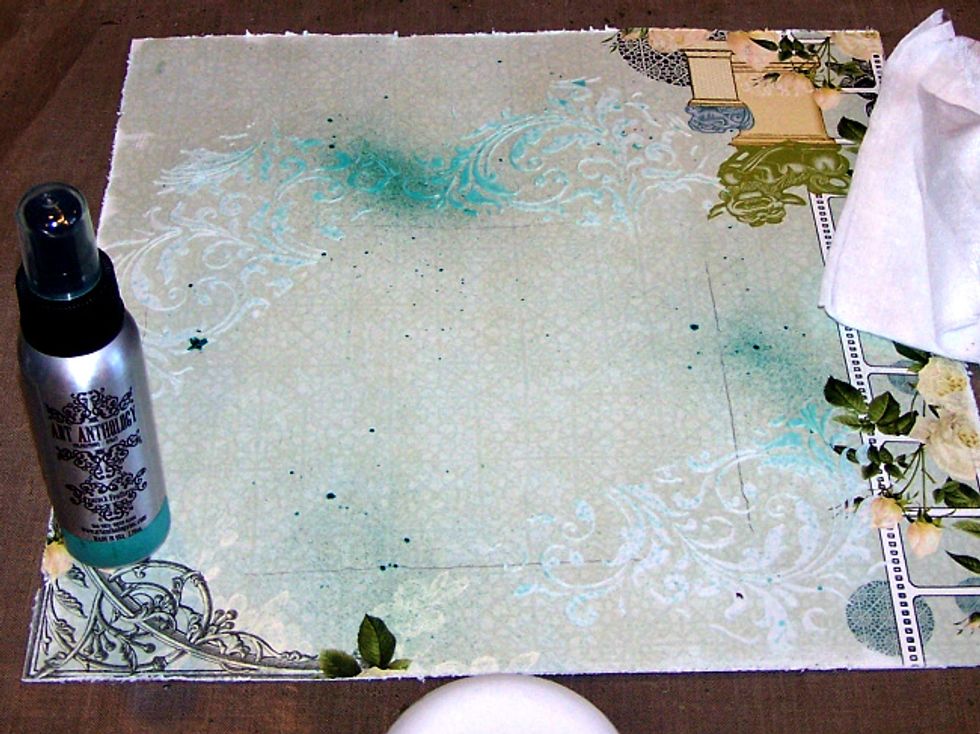 Spray the background with Colorations in Peacock Feathers.
Adhere your photo and Matting.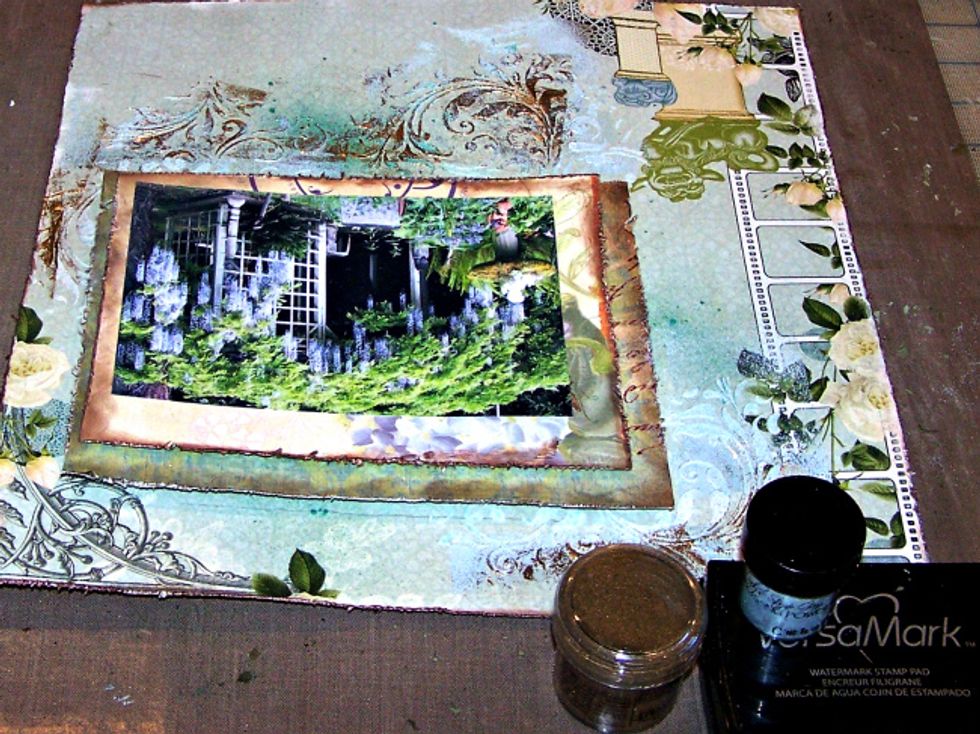 Ink your stenciling with Versa Mark and Add Gold embossing powder.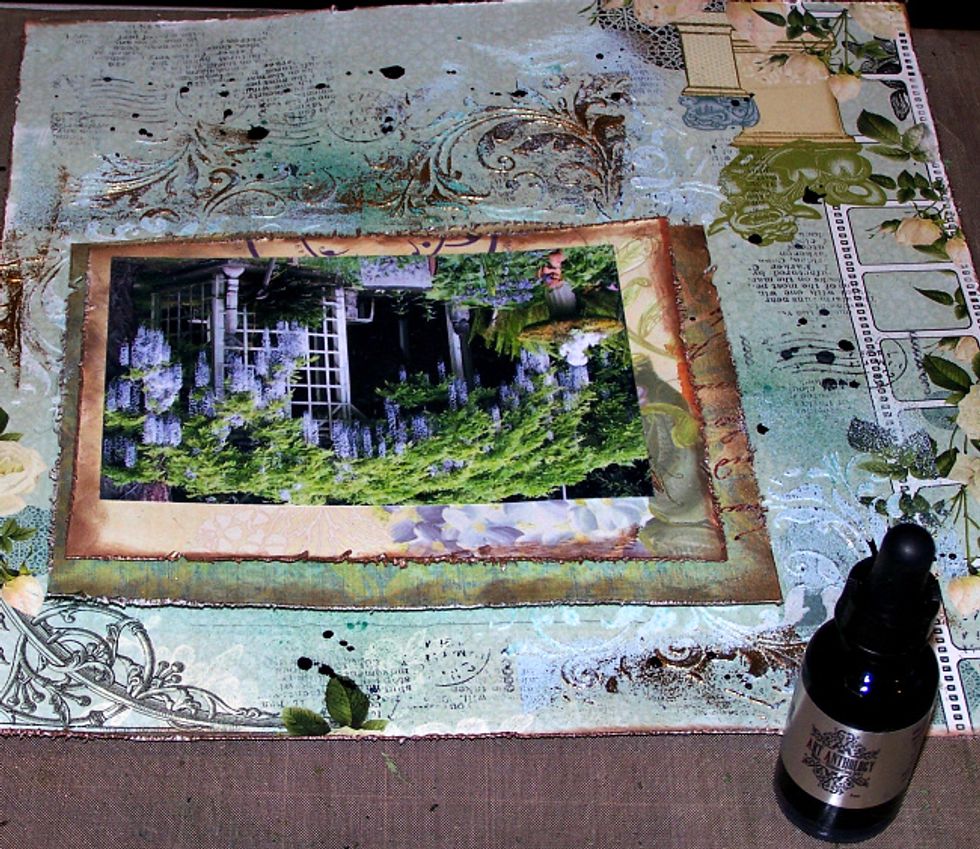 Add some background stamping and splatters using Minx- Midnight.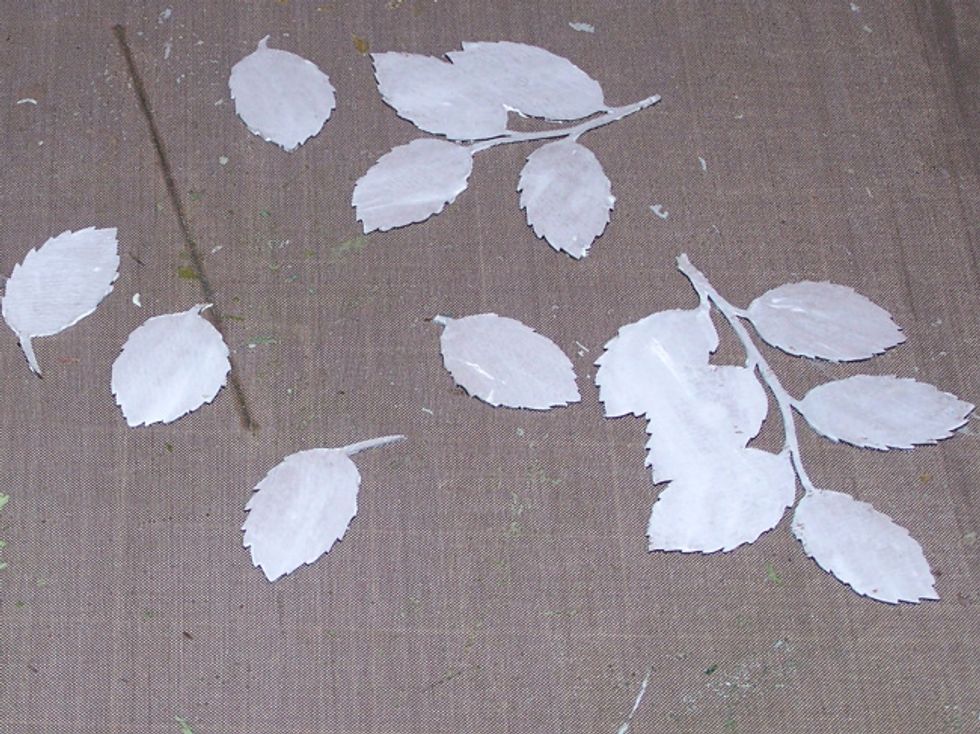 Gesso all your chipboard pieces.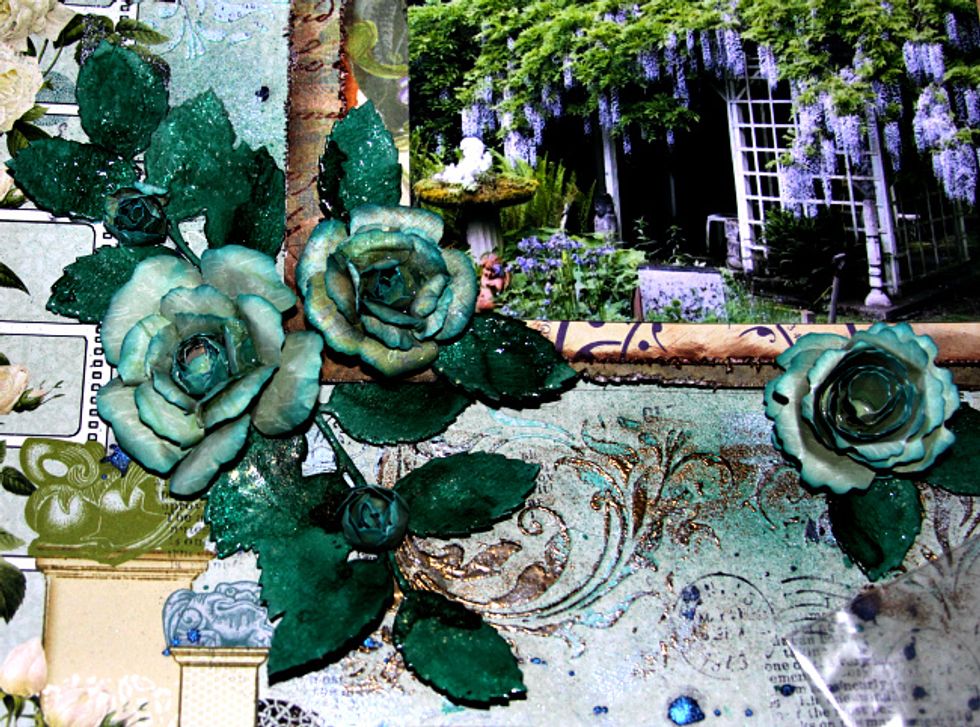 Spray with Colorations Peacock Feathers and emboss with Utee. Spray with Colorations In Guilded Gold and heat set until the Colorations melts into Utee.
Adhere to layout and add remaining embellishments.
1.0 Art Anthology Colorations Peacock Feathers
Art Anthology Mud
Versa Mark Clear Embossing Ink
Stencil of choice
Art Anthology Minx - Midnight
Chipboard Rose Leaves
Gold Embossing Powder
Gesso
Script Stamps for background stamping- optional
Colorations - Guilded Gold
Art Anthology
Art Anthology is a manufacturer of dimensional mediums.\n\nCome chat with us in our Facebook Group: Art Anthology Adventures in Art