Now that they are no longer making them you have to fend for yourself. This way you can get Tallahassee to join your group.
82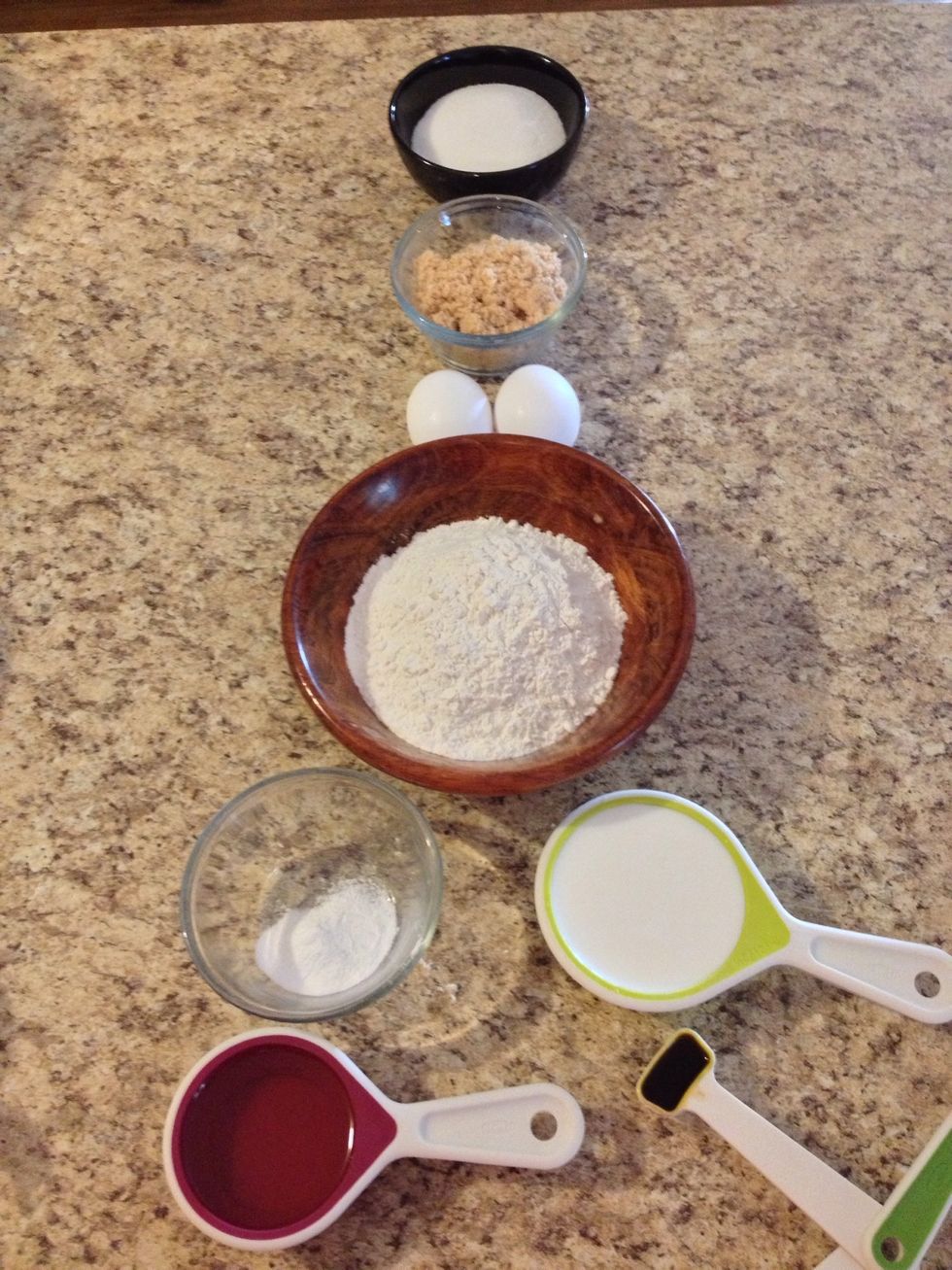 Pre-heat oven to 325• Gather the supplies.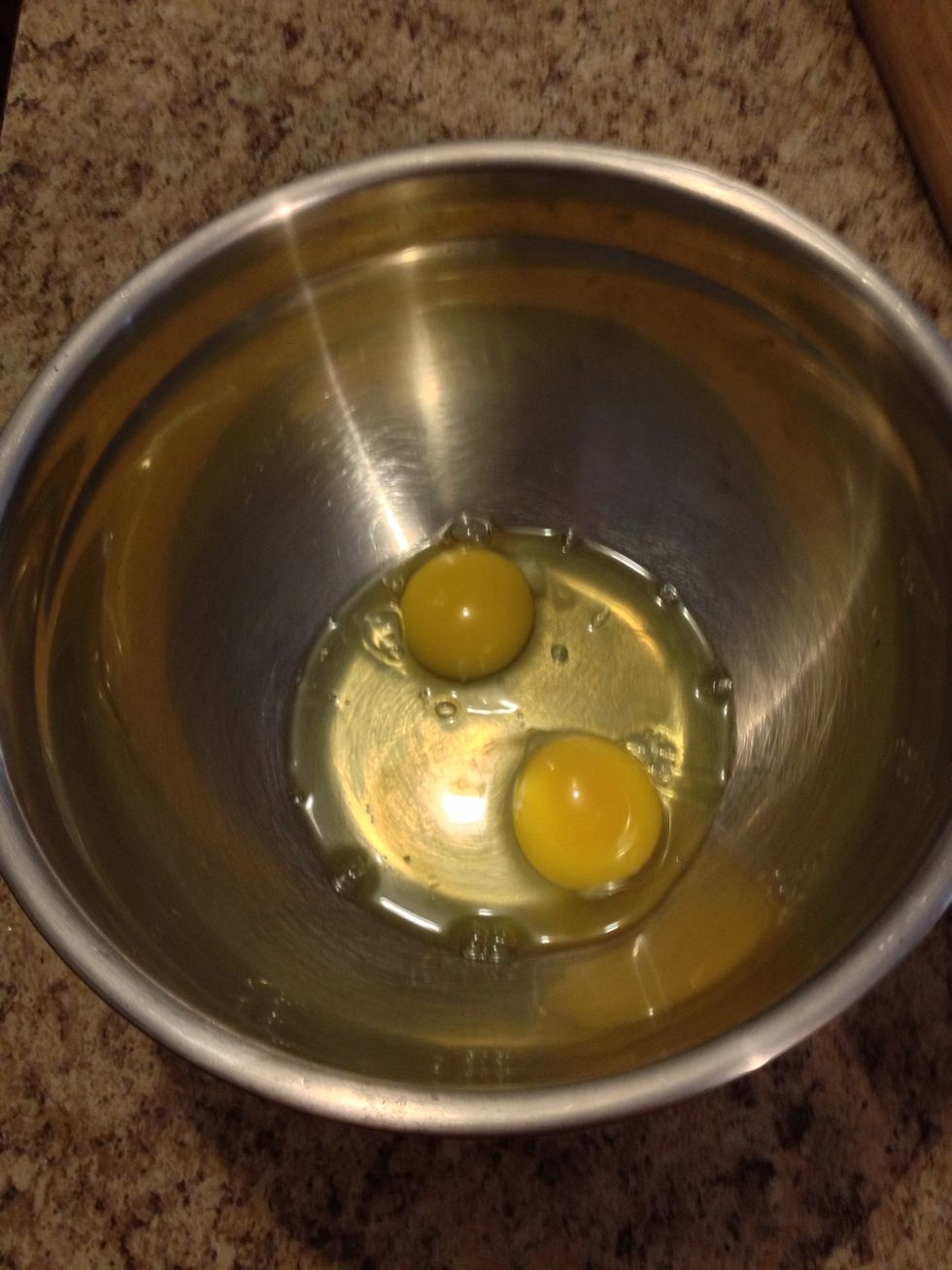 Crack eggs into bowl.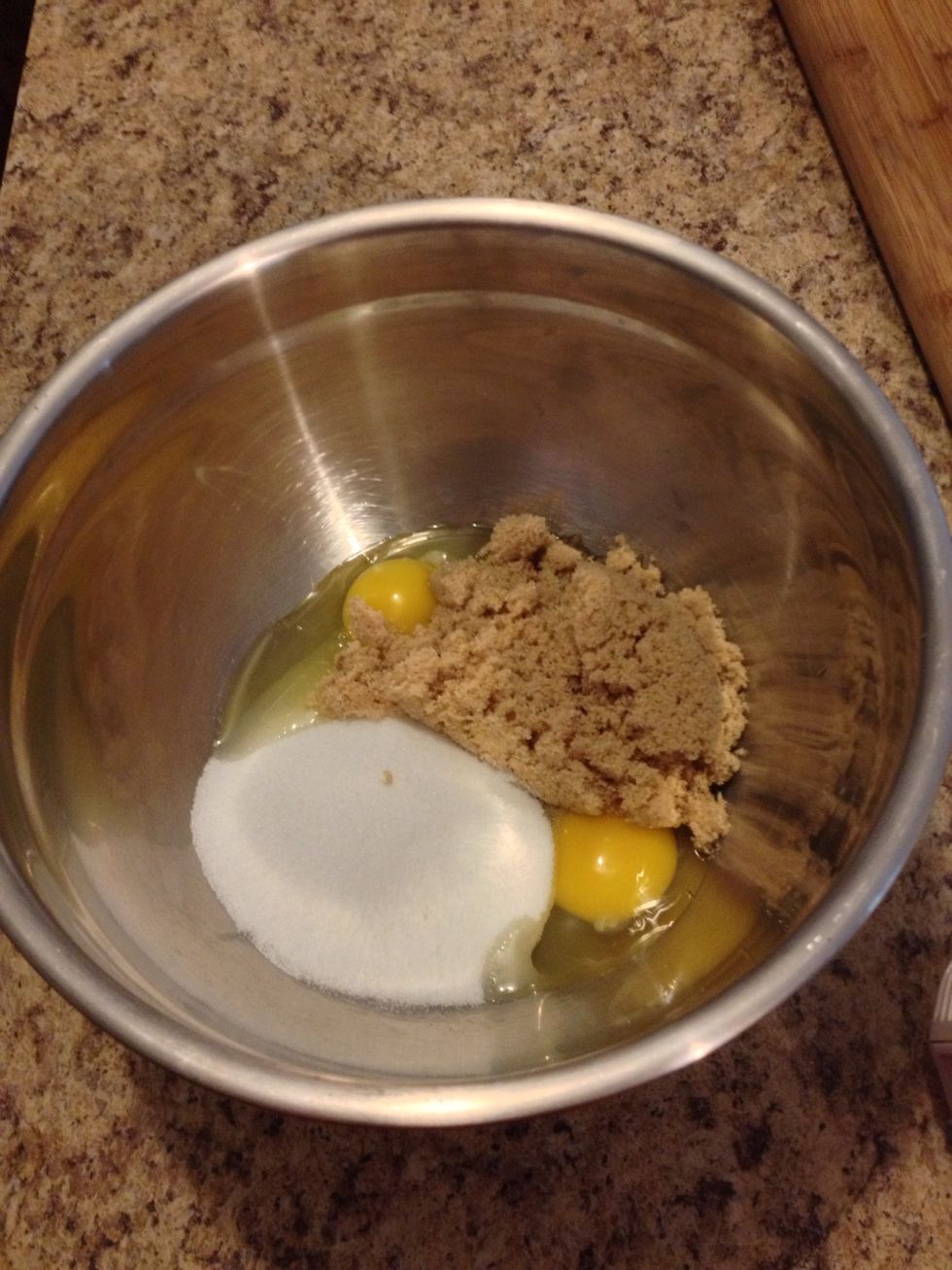 Add the sugars.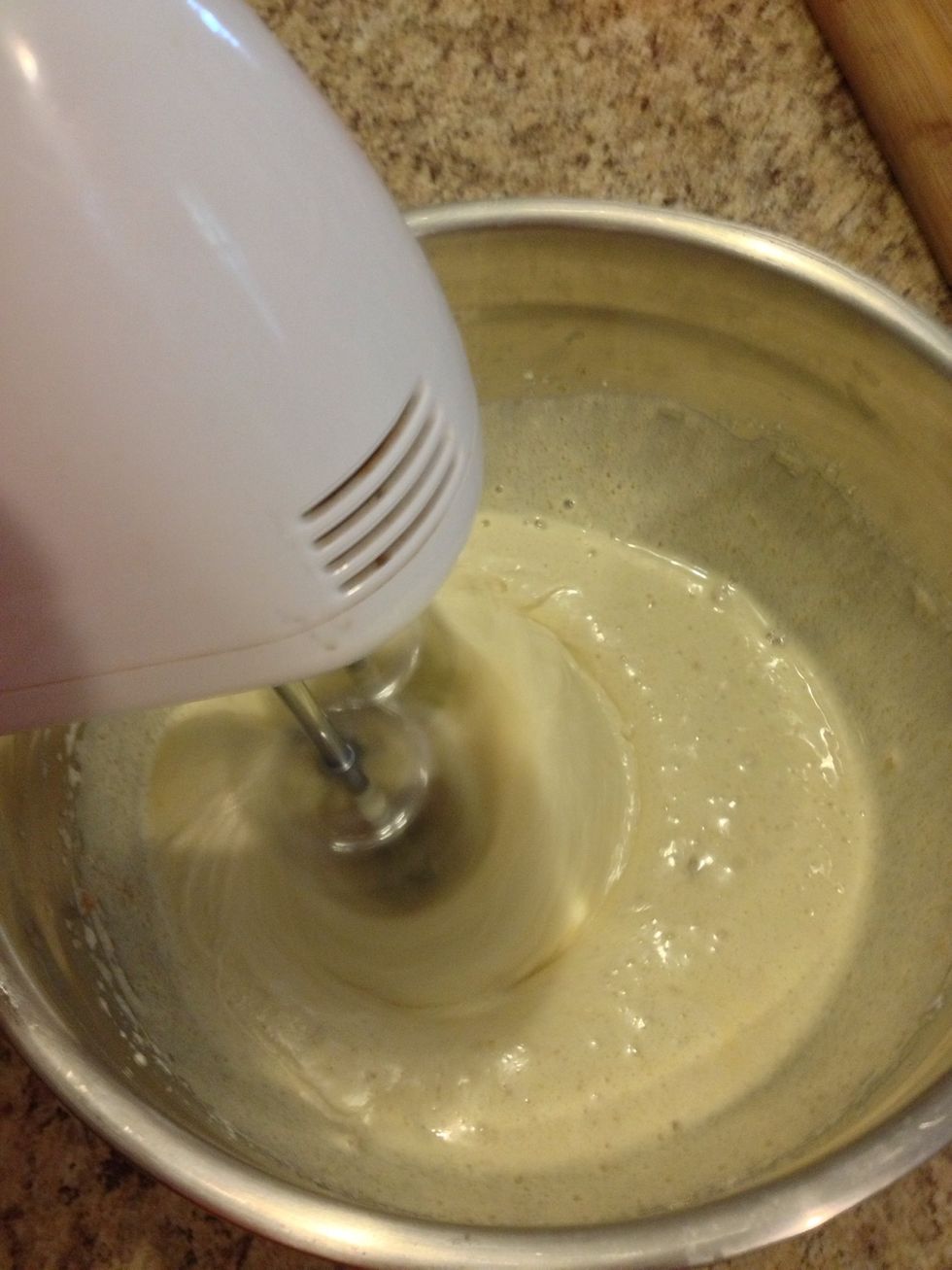 Beat until thick.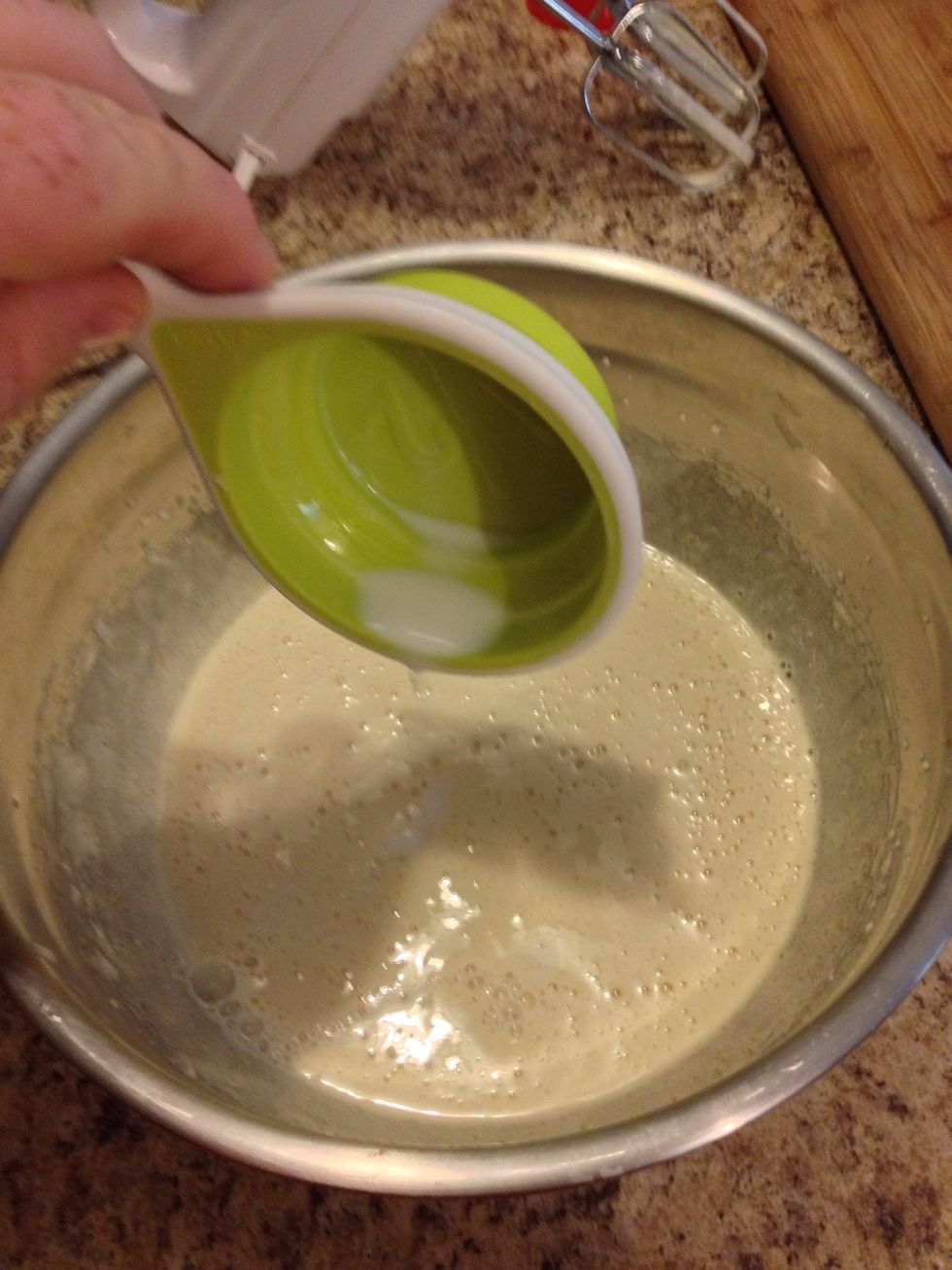 Add the rest of the ingredients for the cake. Mix some more.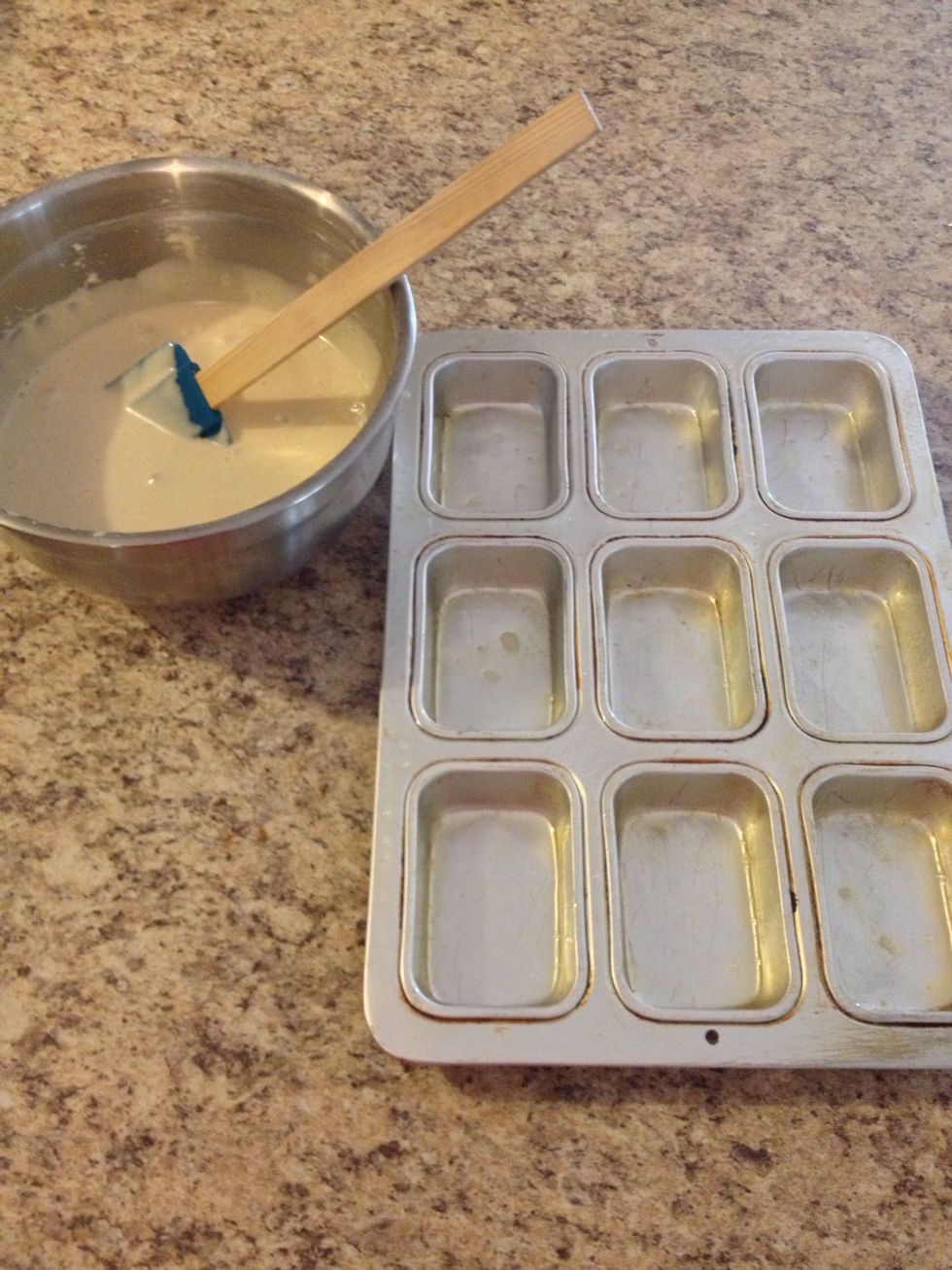 Grease and flour a mini loaf pan. Fill with batter 1/2-3/4 full.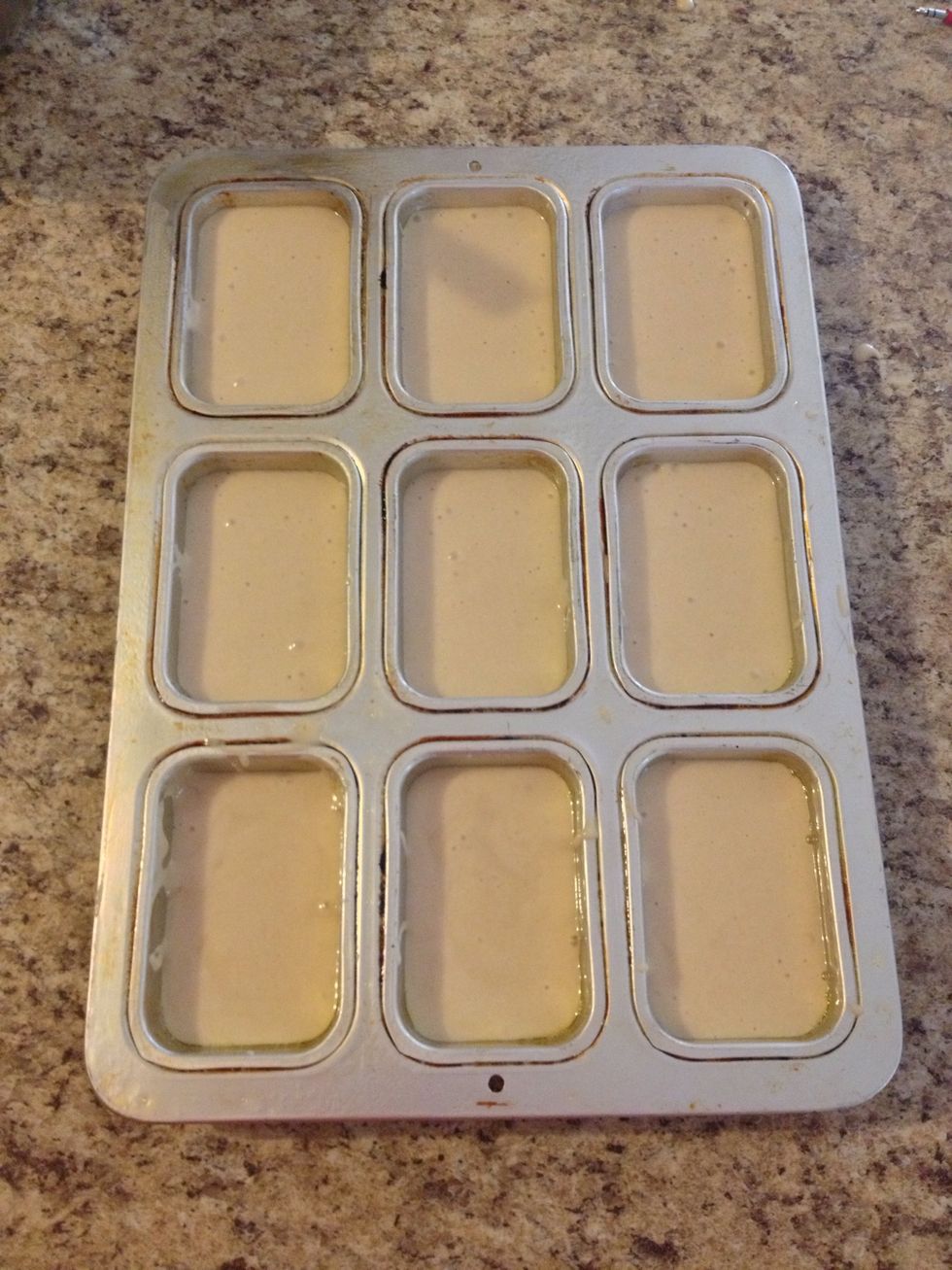 Tap to settle and release air bubbles.
Bake for 20-30 minutes or until golden.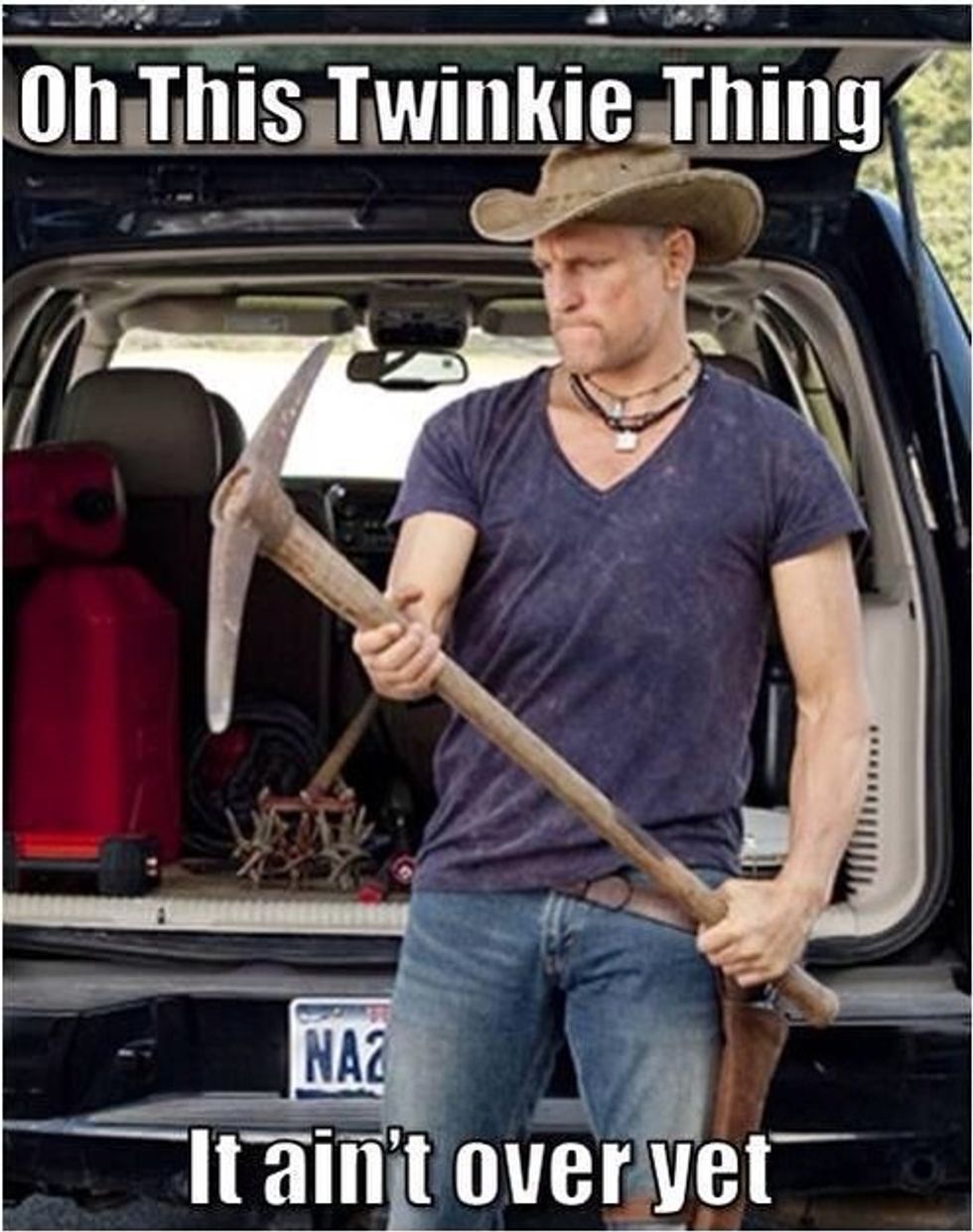 While baking watch Zombieland.
While watching Zombie land, I IMDB'd Tallahassee, turns out he is vegetarian. They had to make a special twinky to eat on set. That is unnatural and un-American to me. Almost communist.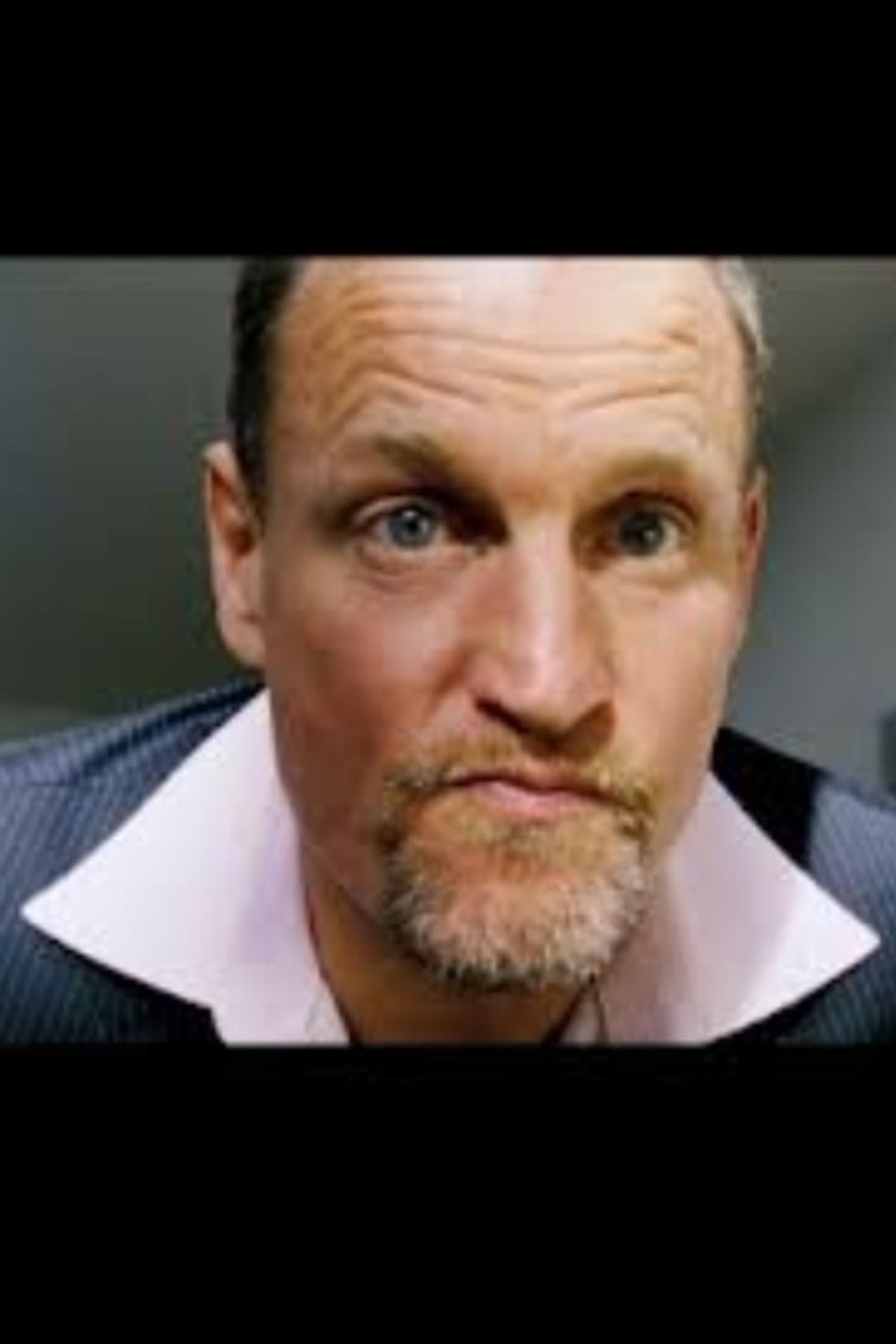 I would never say that to his face. If you are reading this Tallahassee, I am joking…please do not hurt me.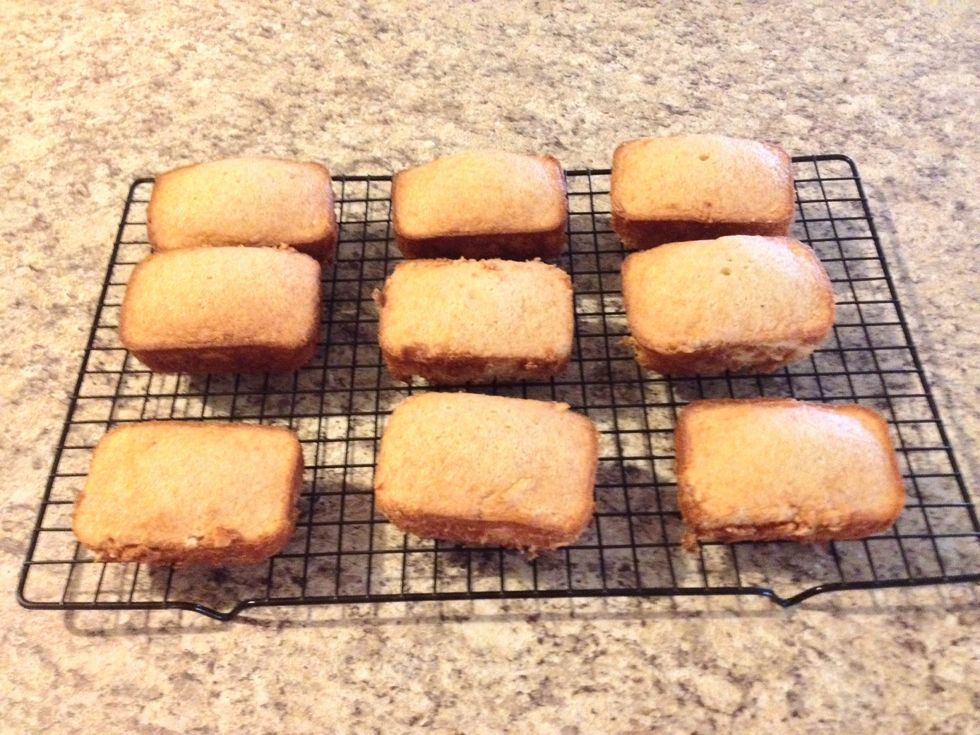 When done baking, cool on rack.
While cooling gather ingredients for filling.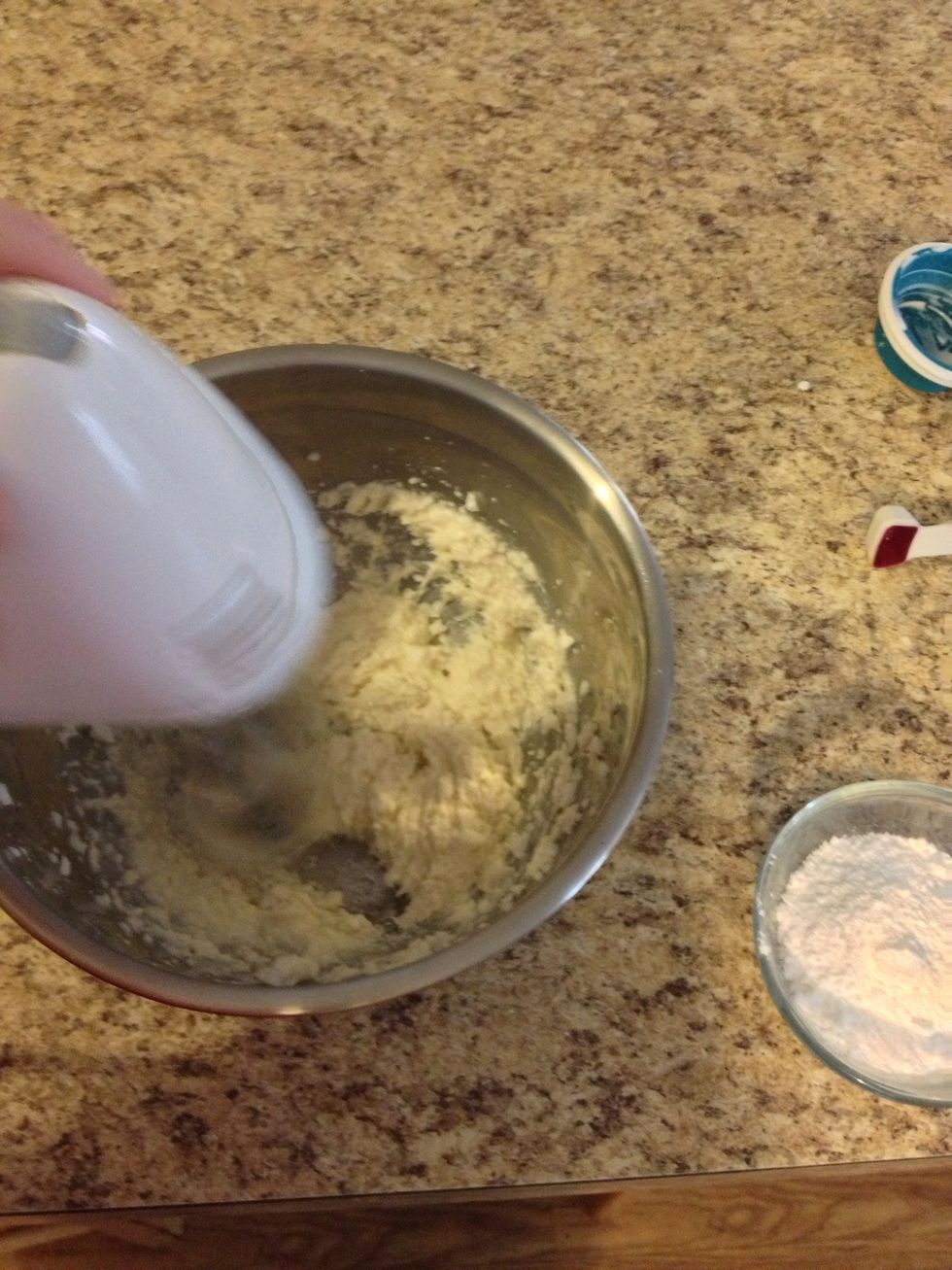 Mix all but the confectioners' sugar.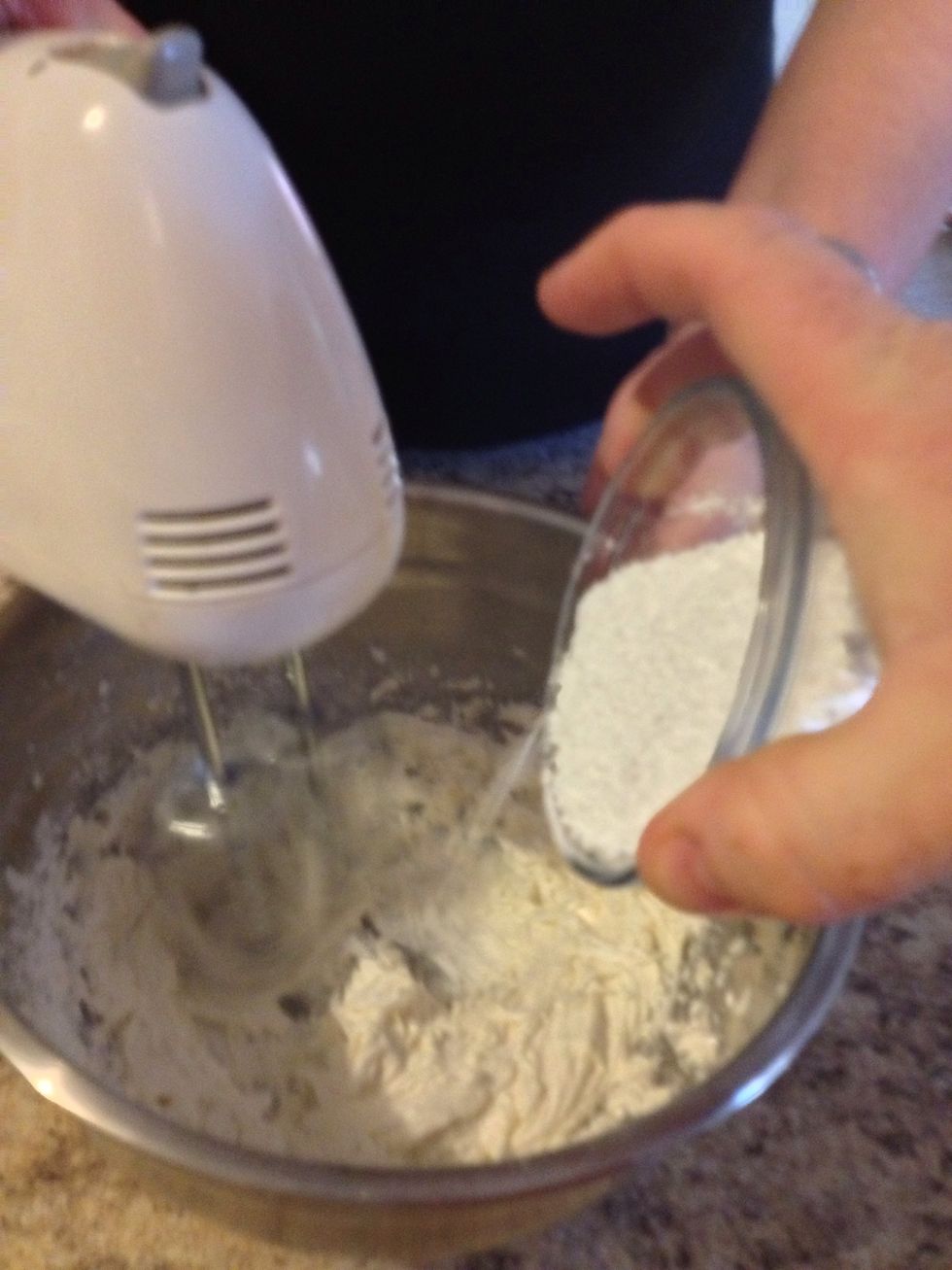 Then slowly add confectioners' sugar. When done load into a piping bag.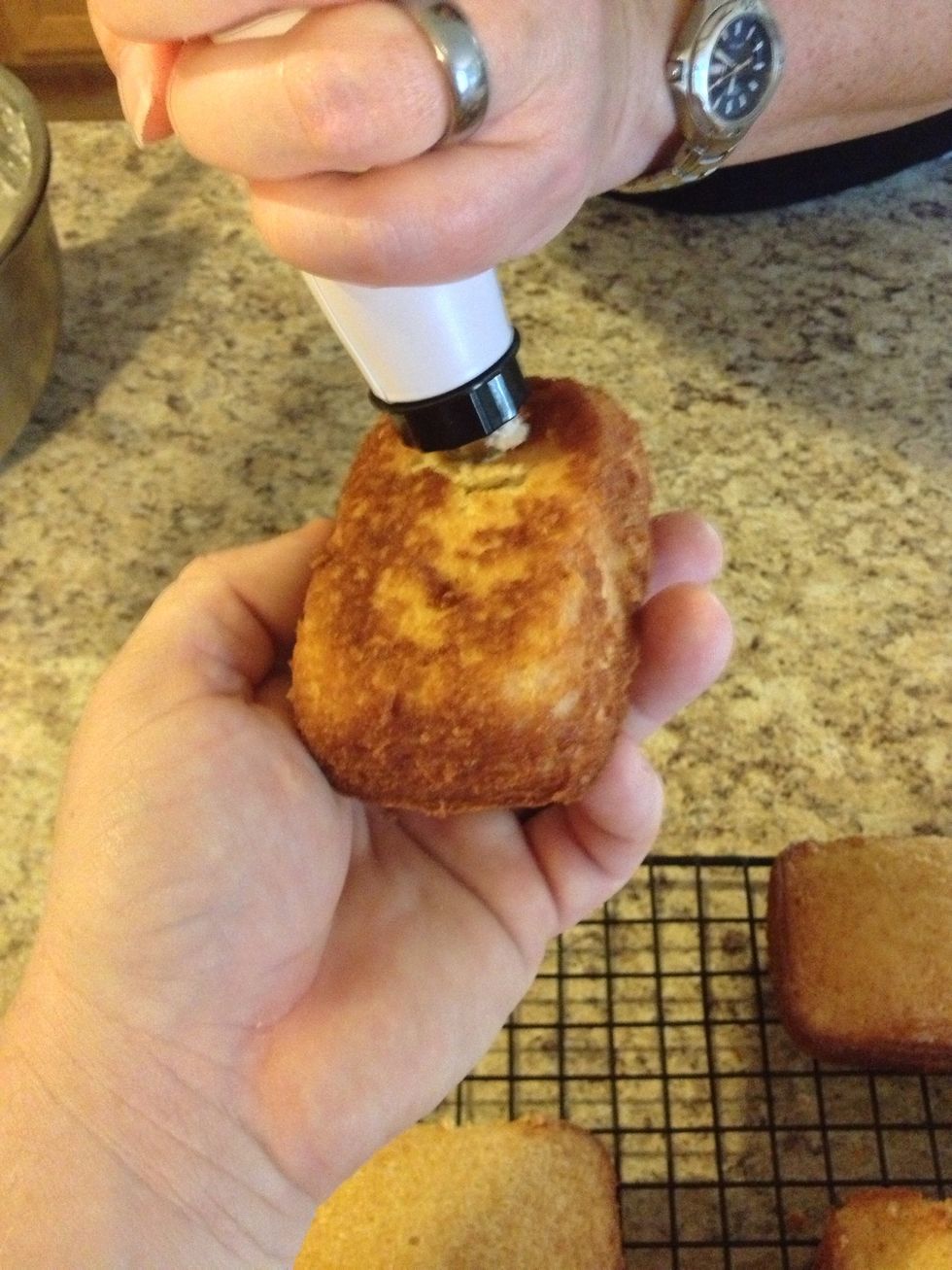 Pipe each cake from the bottom three times to get the familiar look.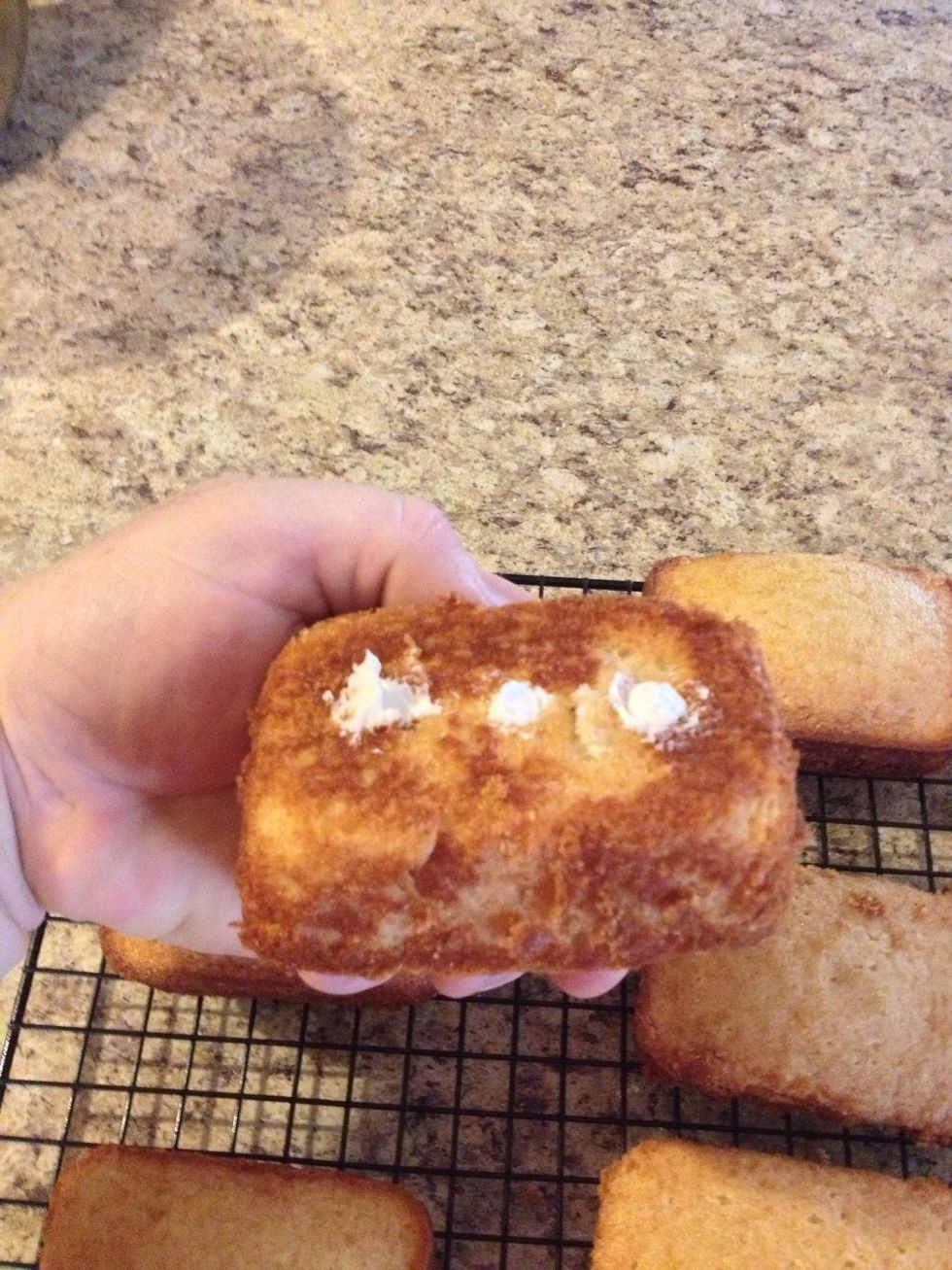 There we go.
Now you have your zombie rations. Just remember to save one for you know who.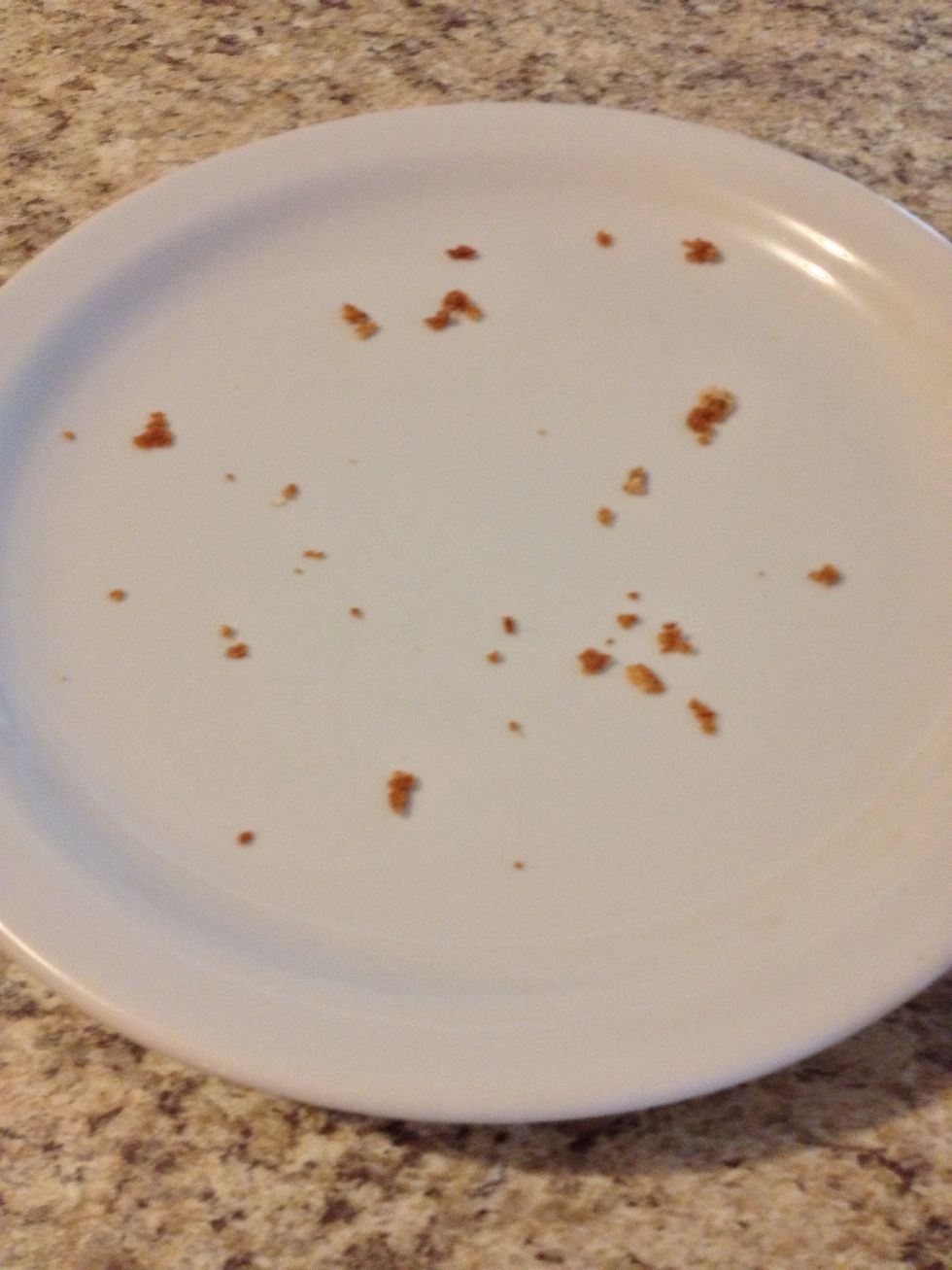 Oops.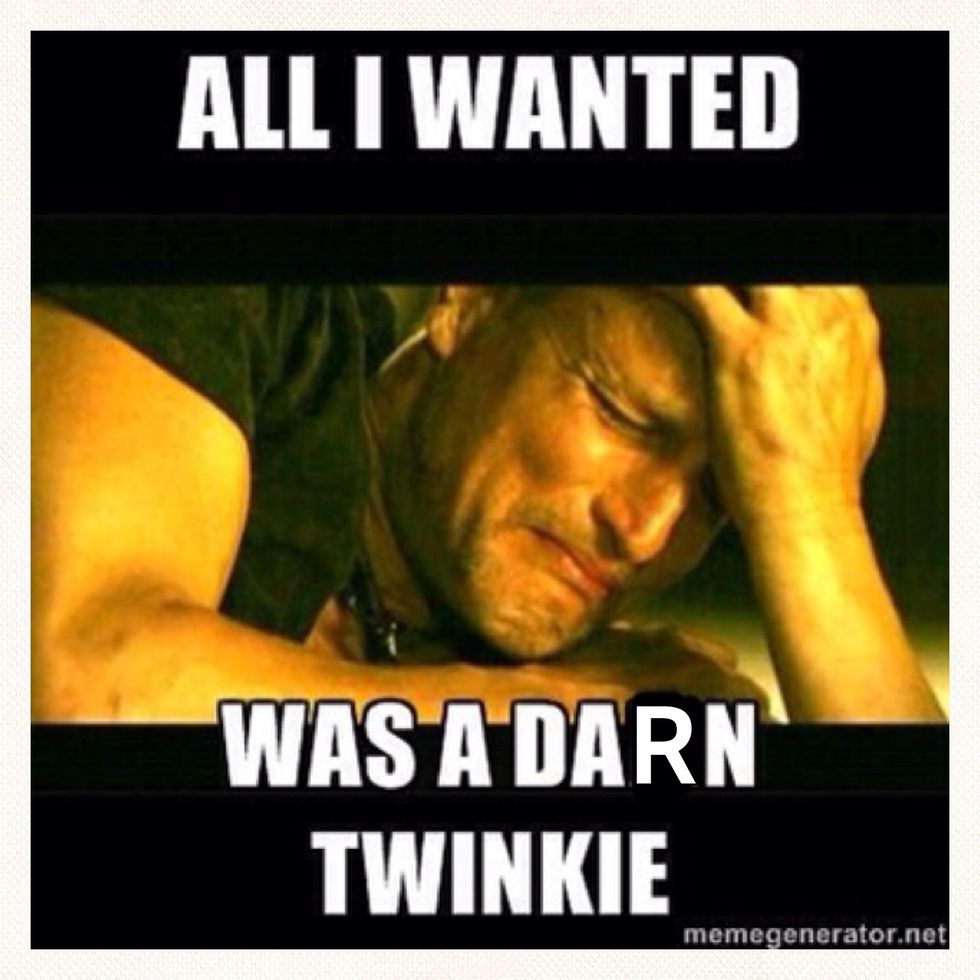 For the cake:
1/2c Sugar
1/2c Brown sugar
2.0 Eggs
1/4c All-purpose flour
1/2c Milk
1/3c Canola oil
1.0tsp Baking powder
1.0tsp Vanilla extract
For the filling:
1/3c Shortening
1/4c Sugar
1/2tsp Vanilla extract
1/4c Light cream
1/2c Confectioners's sugar