Boil some water to cook your pasta! Place 2 capfuls of olive oil in the water to keep the pasta from sticking (follow box directions for time needed to cook).
Cook your ground beef or turkey! Set it to the side!! Your pasta should be done around this time. If so, strain it, toss it to the side!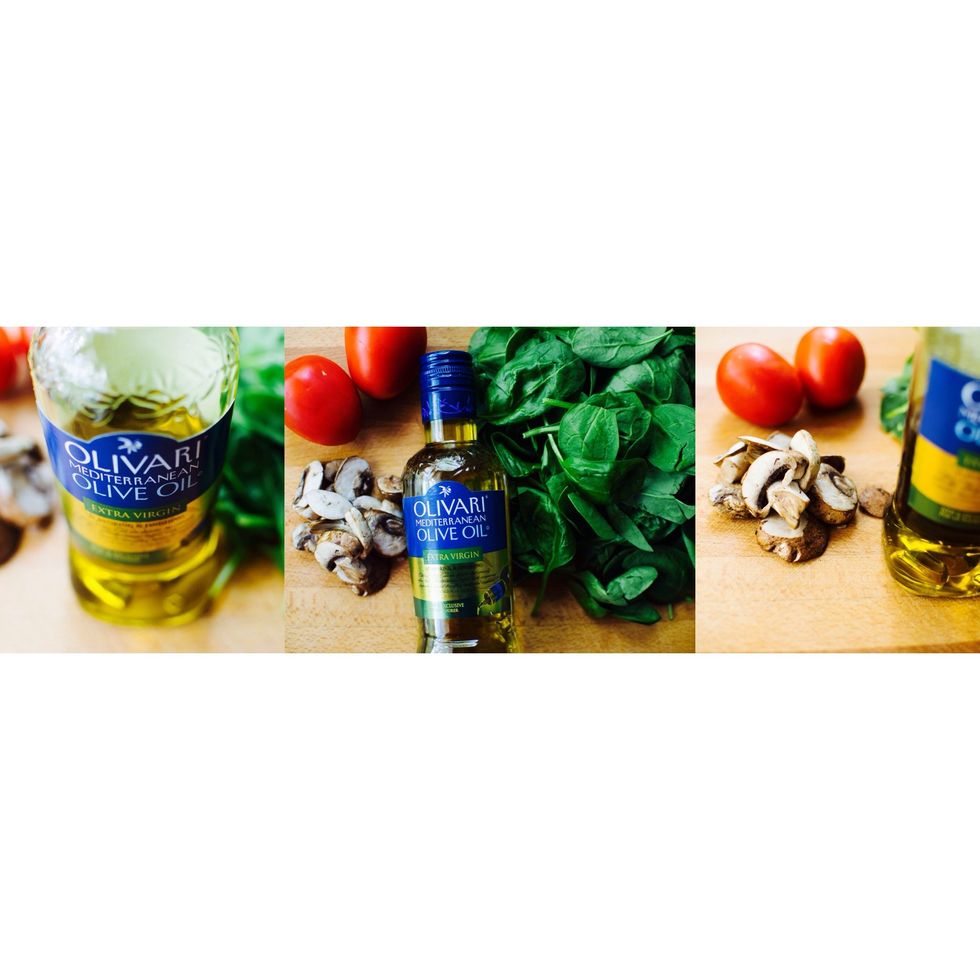 Chop (fine) and sauté the mushrooms, spinach and tomatoes in olive oil (high heat) for a few (3) minutes. Set it to the side (left mine on a cutting board). This will go in your sauce!
Prep your sauce in a pan by adding the ingredients listed. Keep the heat (burner) on medium. I find that it helps blend my spices. Preheat your even at 425 degrees right about now!!
So add your spices, parmesan, sautéed items, and meat into the sauce on medium heat (allow to simmer for about 5-10min). Pasta: (large bowl or pan) add and mix into the sauce as evenly as possible.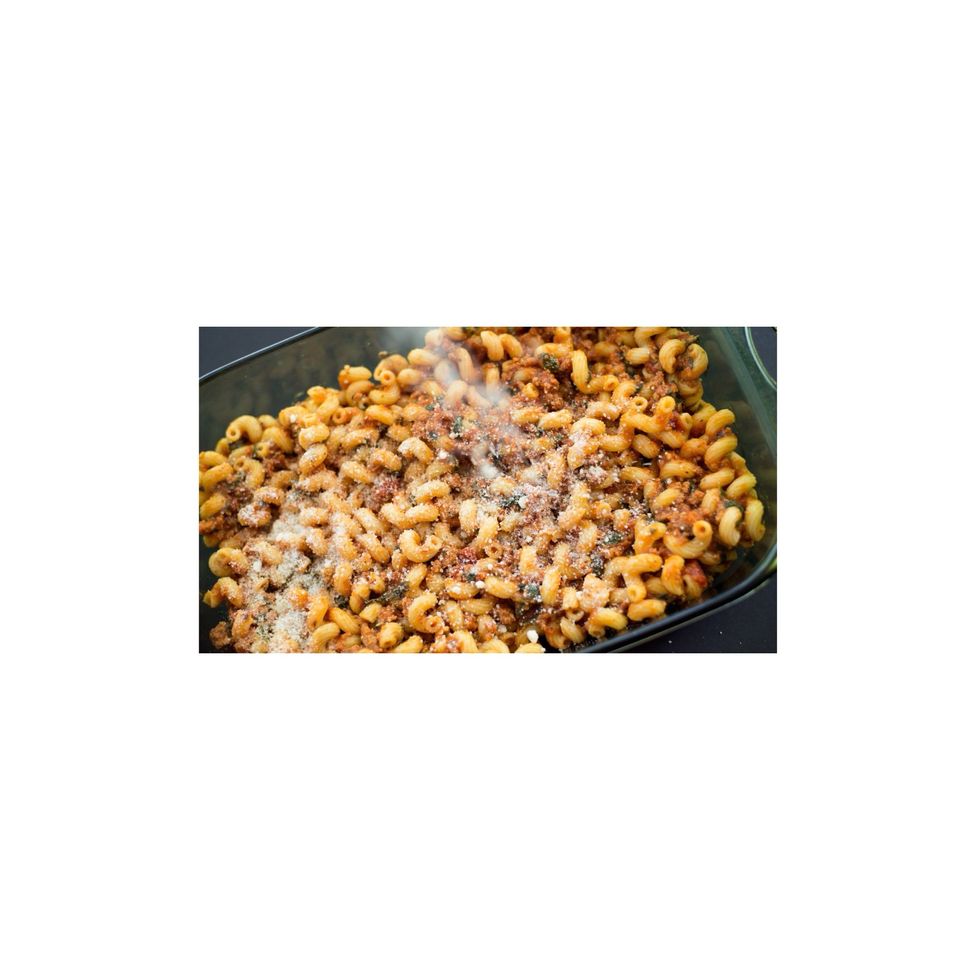 I layered the bottom of my pan with pasta, then added a layer of parmesan and mozzarella cheese. Repeat steps for multiple layers.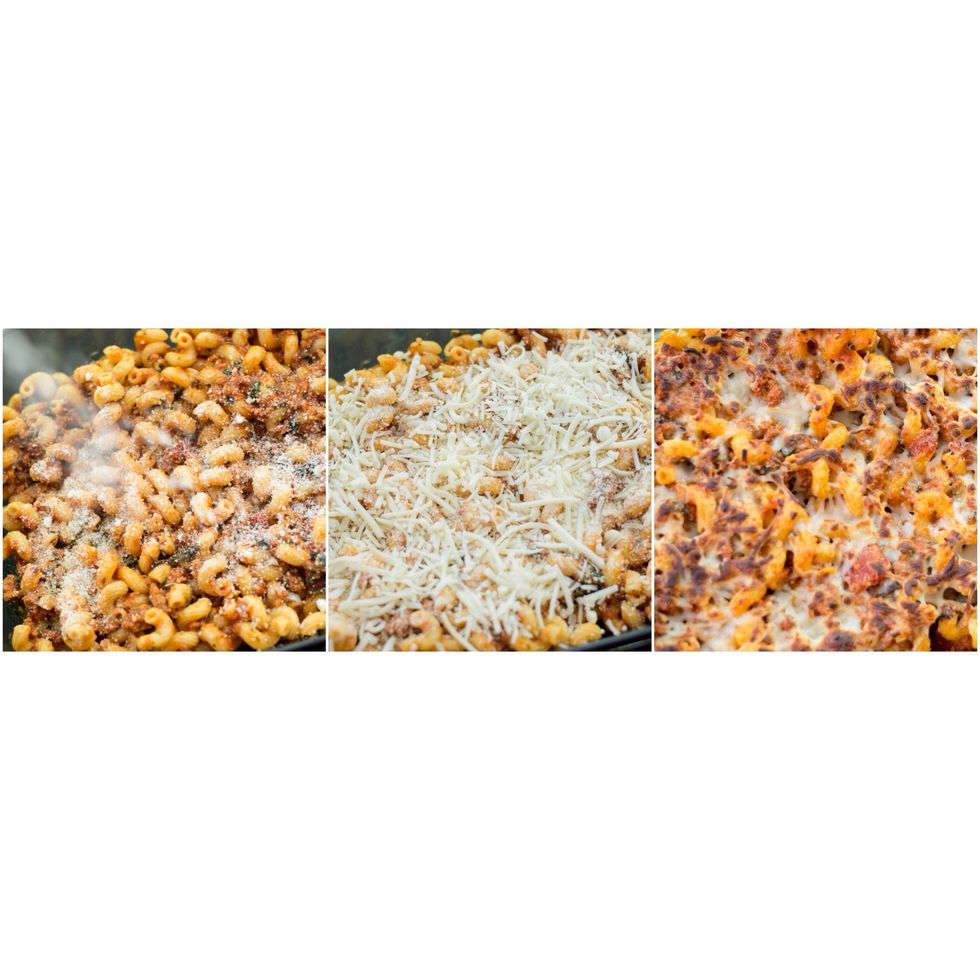 Left to right: Top layer (more parm and mozzarella). Cooked in the oven at 425 degrees for 15 minutes. (I broiled for 3min after for a crusty cheesy topping)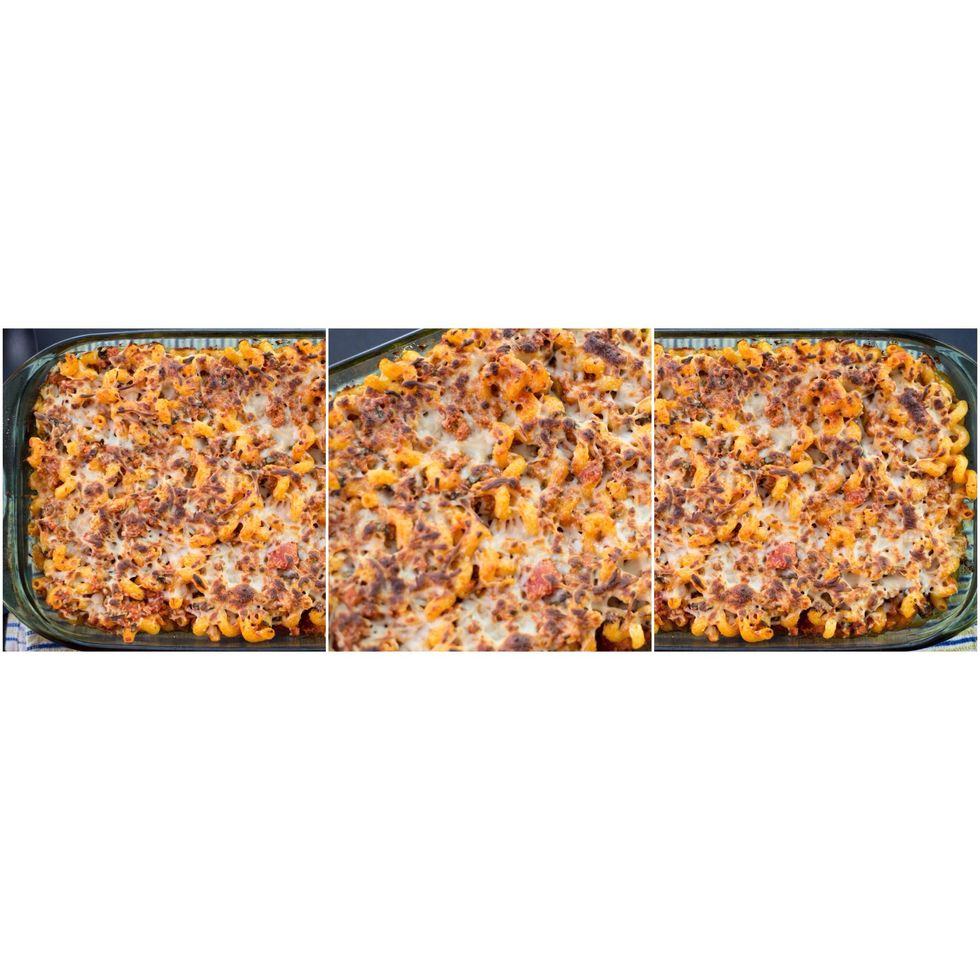 No caption needed....
There you have it!! An awesome tasting baked ziti!! Really easy to make!! It's important to remember that you will find ingredients and things you like, this is simply a way to start you off!!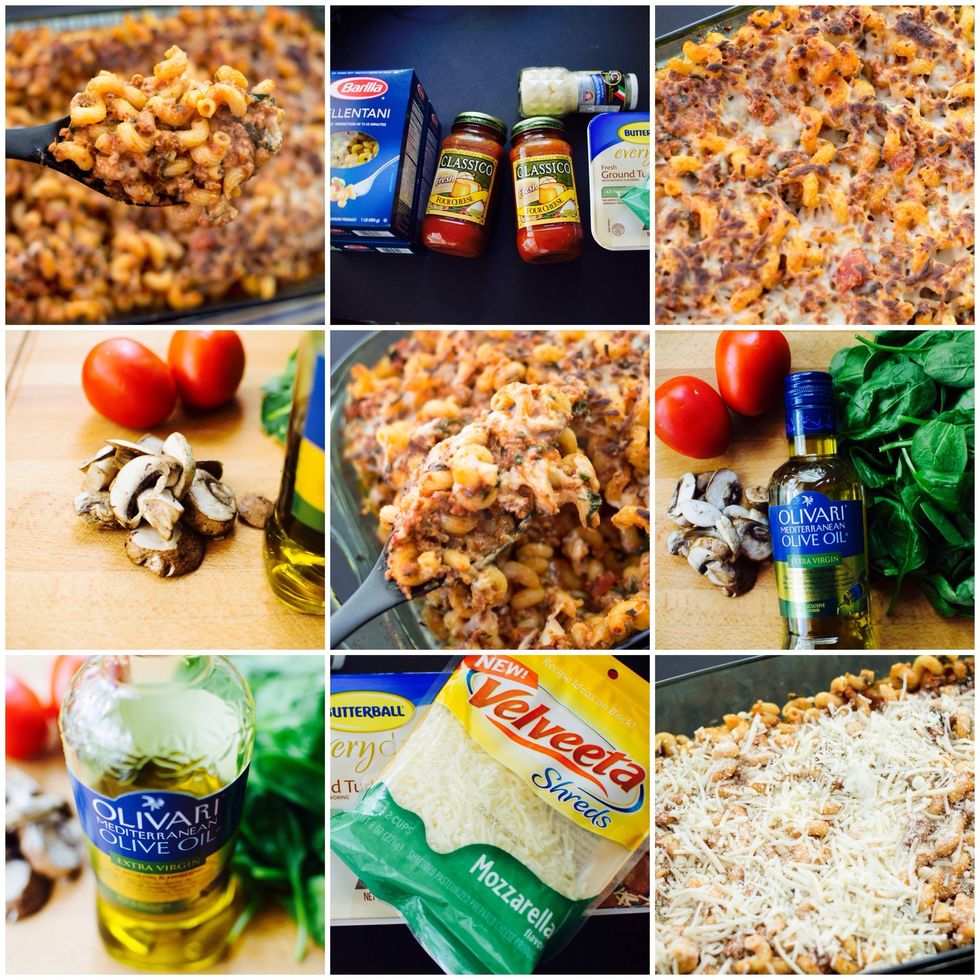 If you like what you see, please like and share!!
3.0Tbsp Basil
1.0Tbsp Minced Garlic
1.0Tbsp Onion powder
2/3c Sugar
2.0bnch Spinach (chopped)
1.0c Mushrooms
1.0pt Olive Oil
1.0c Parmesan cheese
2.0tsp Red pepper flakes
2.0tsp Paprika
1.5lb Ground Turkey or Beef
8.0oz 2 Cans of Spaghetti Sauce (Classico 4 cheese)
(1 Box)Cellentani Pasta
8.0oz Mozzarella Cheese (shredded)