Zesty flavoured dish that's perfect for the summer!
35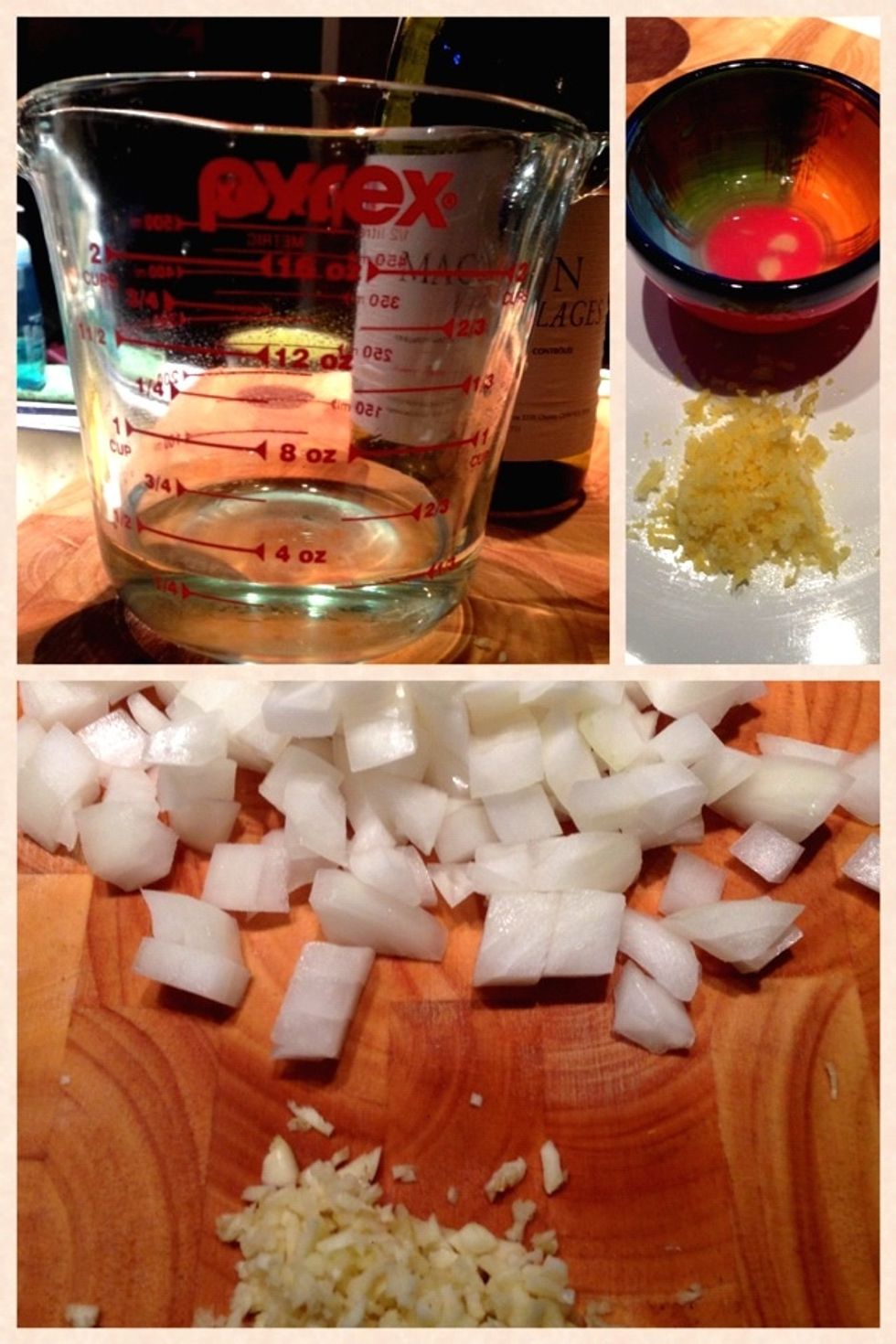 Prepare the wet ingredients - cut the onions in cubes, chop the garlic, grind the lemon zest, pour white wine in a cup, squeeze the lemon juice and set aside.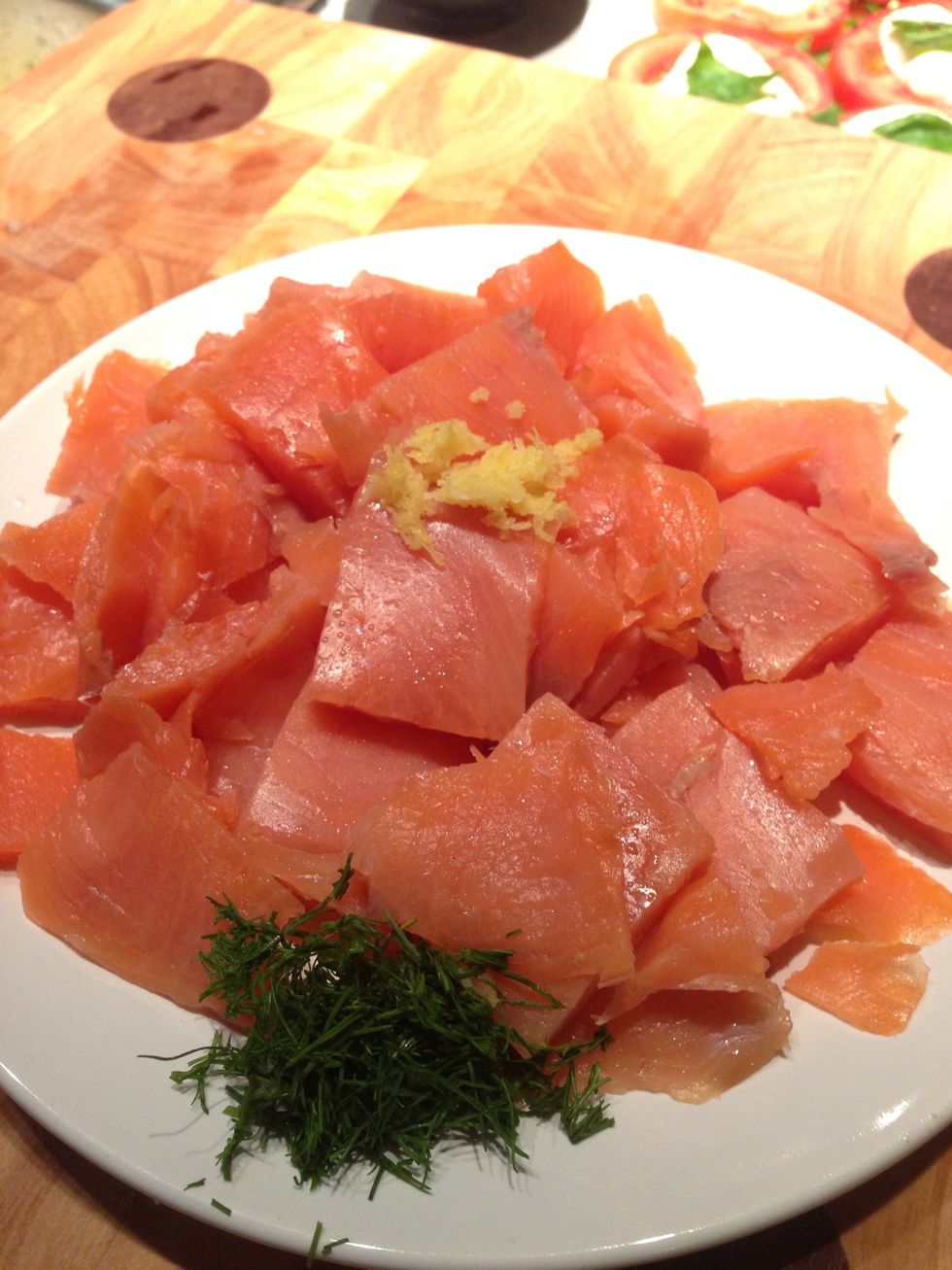 Chop the dill, cut the salmon into chunks, place the 1/2 lemon zest into 1 plate. Set aside. This will be used for tossing later.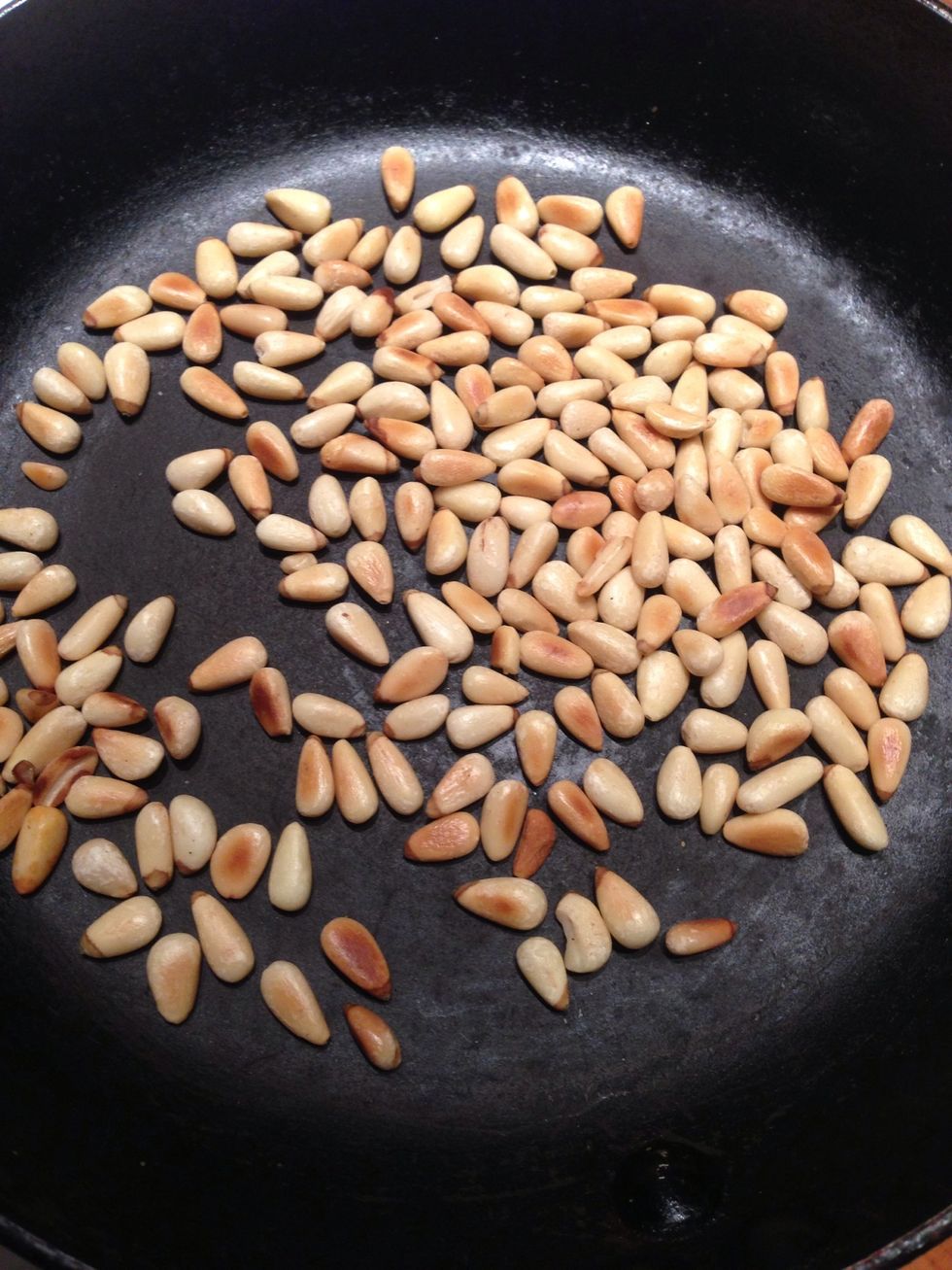 Heat pan. Toast the pine nuts until golden brown. Make sure you constantly stir the pine nuts. Once completed, set aside.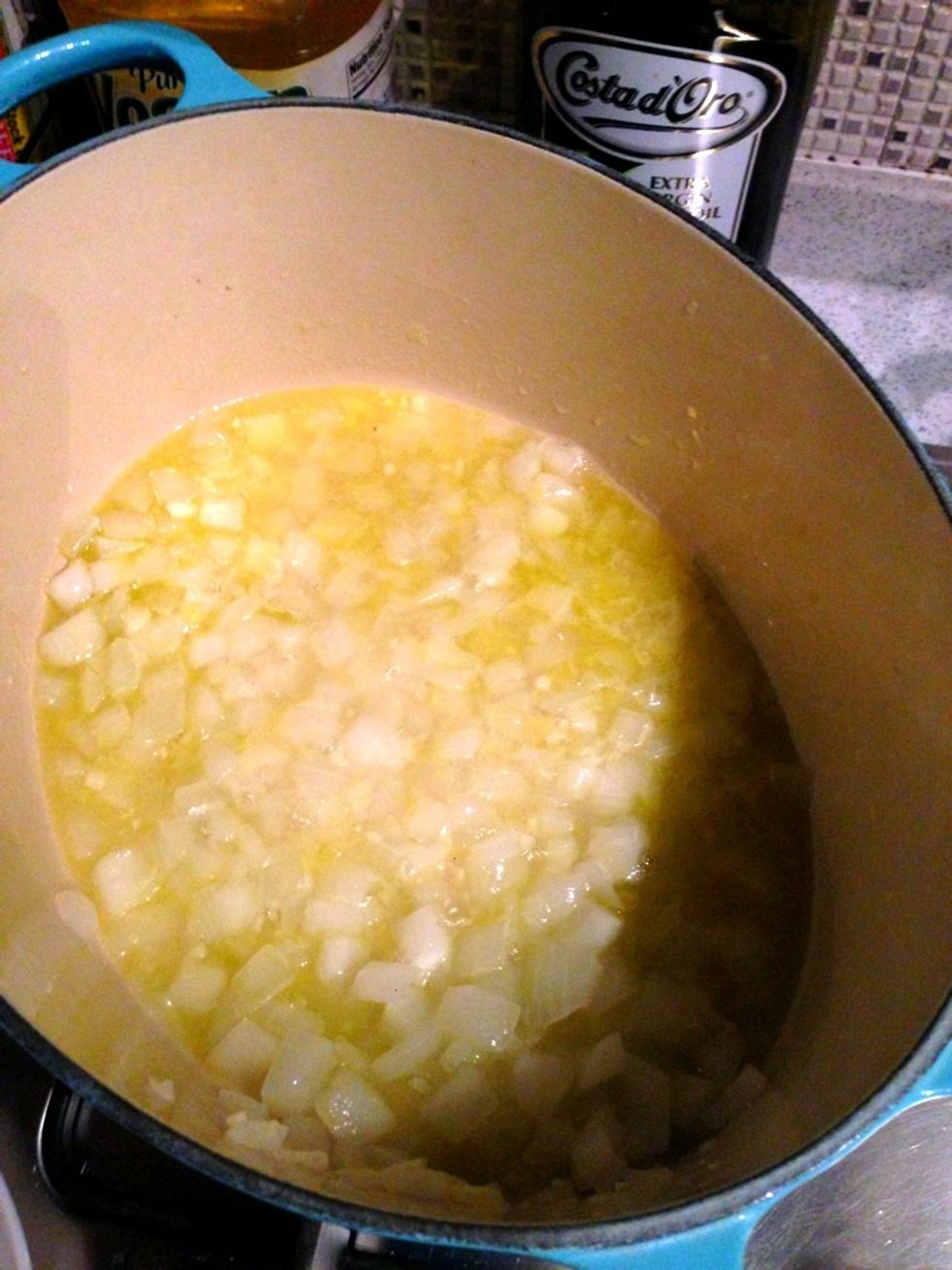 Heat pan and drizzle with olive oil. Sauté the onion and garlic for 2 mins or until softened in medium heat. Pour the wine and lemon juice and continue to stir until half dissolved.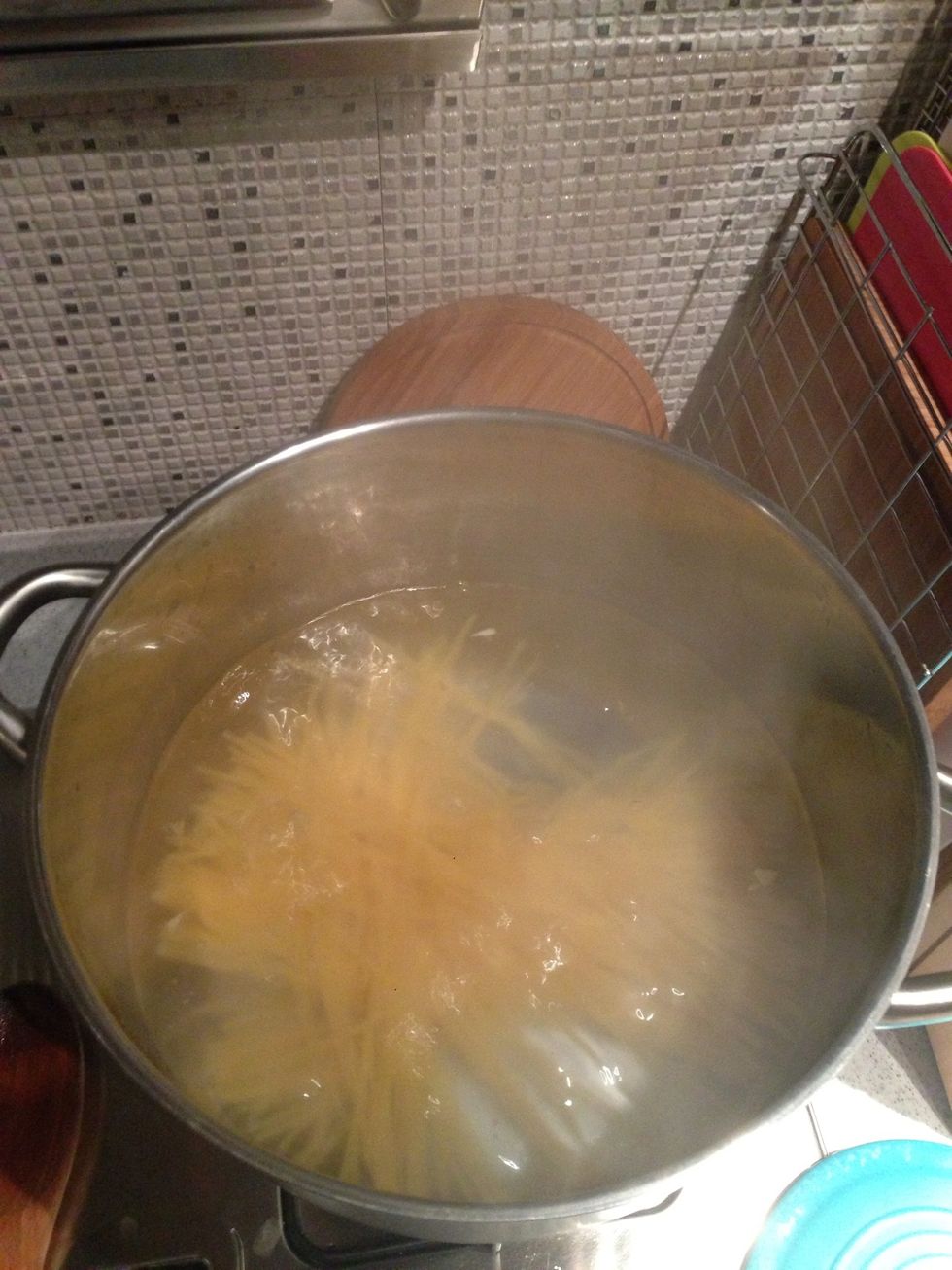 Meanwhile boil the linguine for 8-10 mins for al dente texture. Add a pinch salt into the pot.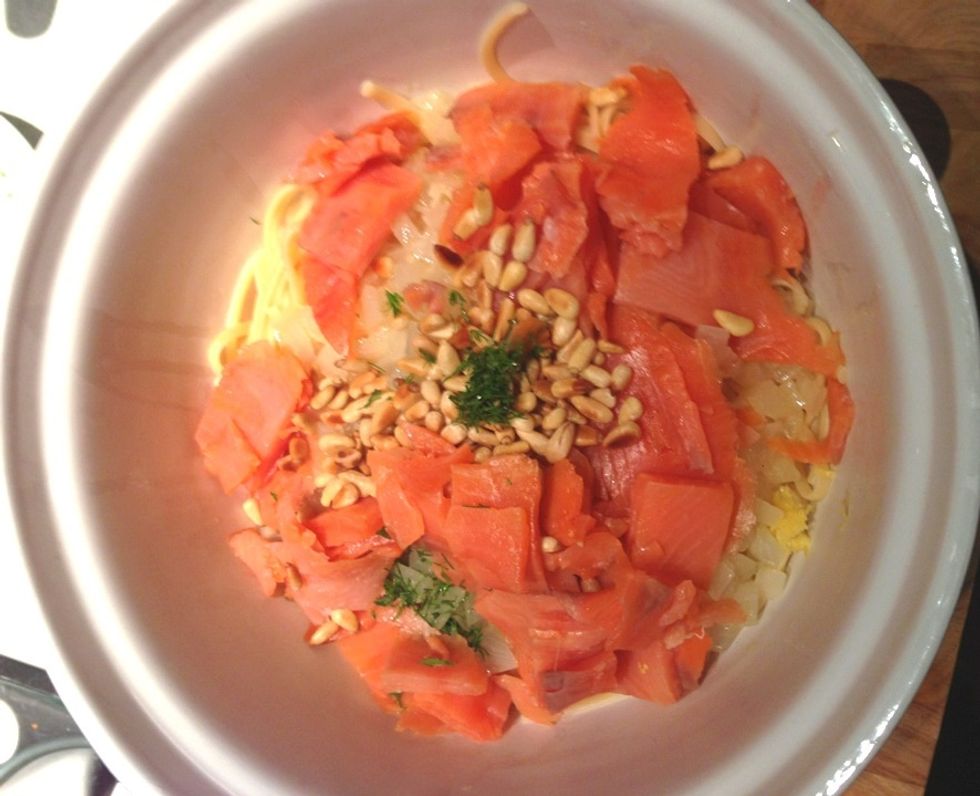 Once the pasta is ready, place them into a bowl. Transfer the white wine sauce into the bowl. Add the smoked salmon, toasted pine nuts, parsley, and the remaining lemon zest. Toss the pasta.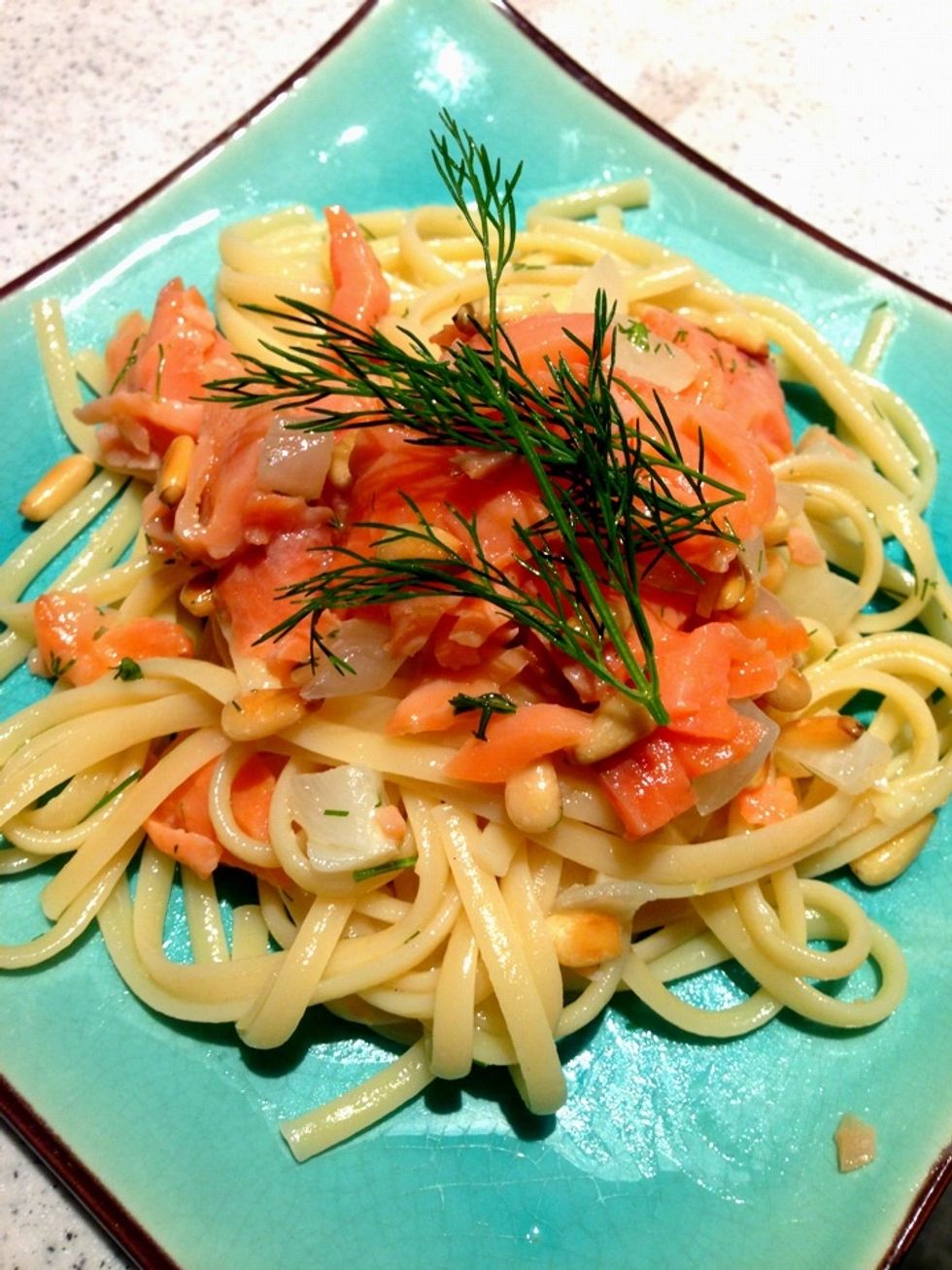 Serve immediately.
1/2 White onion (cut in cubes)
2.0 Cloves of garlic (chopped)
1/2c White wine
2.0Tbsp Pine nuts
8.0oz Linguine
1.0Tbsp Lemon juice
1.0Tbsp Lemon zest (split to 1/2)
400.0g Smoked salmon
1.0bnch Fresh dill
4.0Tbsp Olive oil