This is a recipe I found at allrecipes.com and tweaked into my liking. Made this twice already & is always a hit at our dining table!
118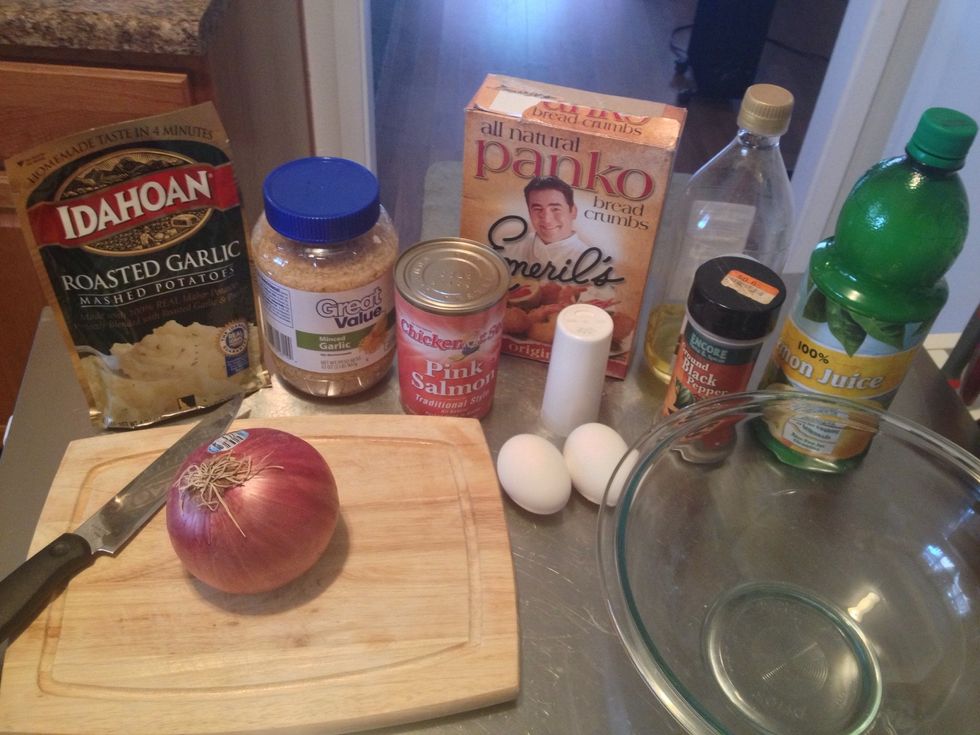 Gather ingredients. You could also use dry potato flakes (w/c the original recipe called for), but I prefer mashed potatoes.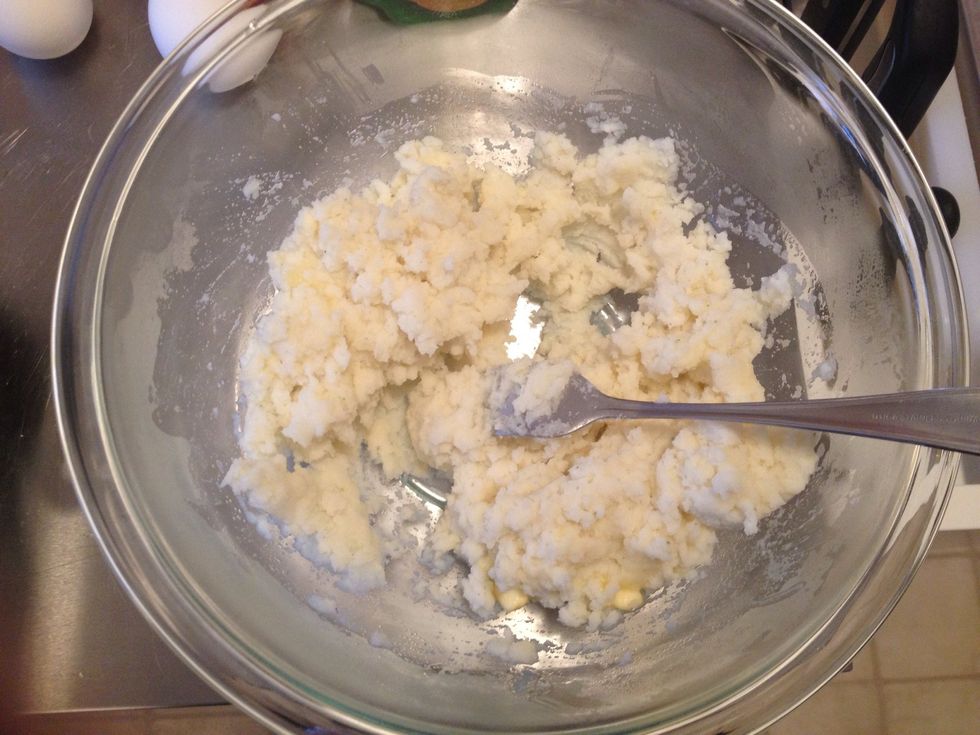 Prepare your mashed potatoes. If you're using dry potato flakes or fresh baked potatoes, skip this and the next step.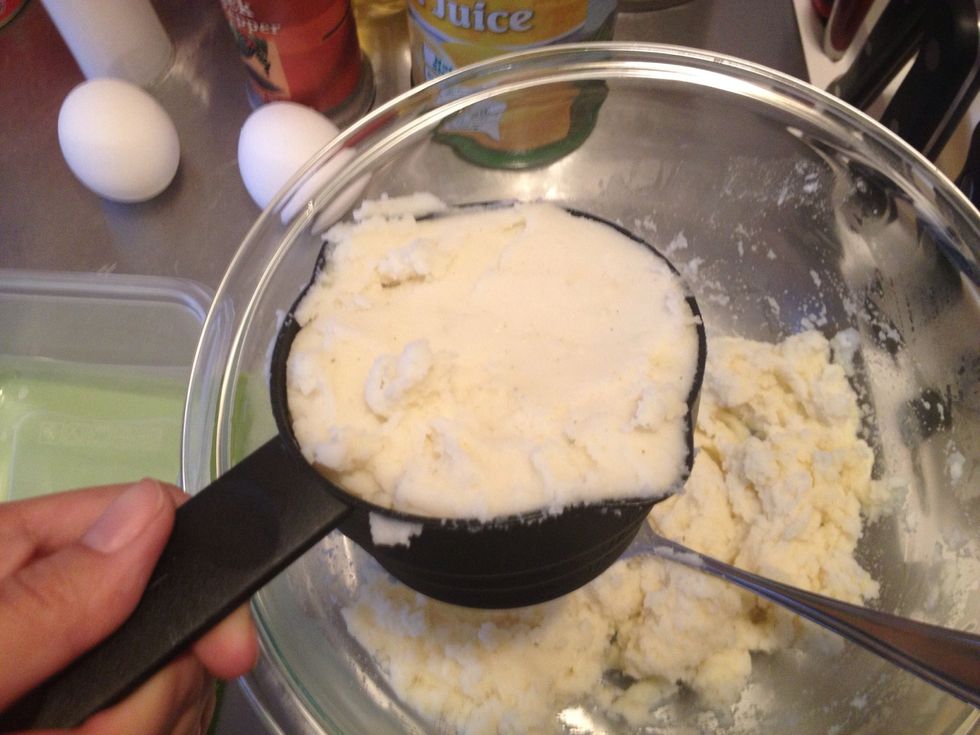 Measure needed amount of potato and set aside. Store the excess.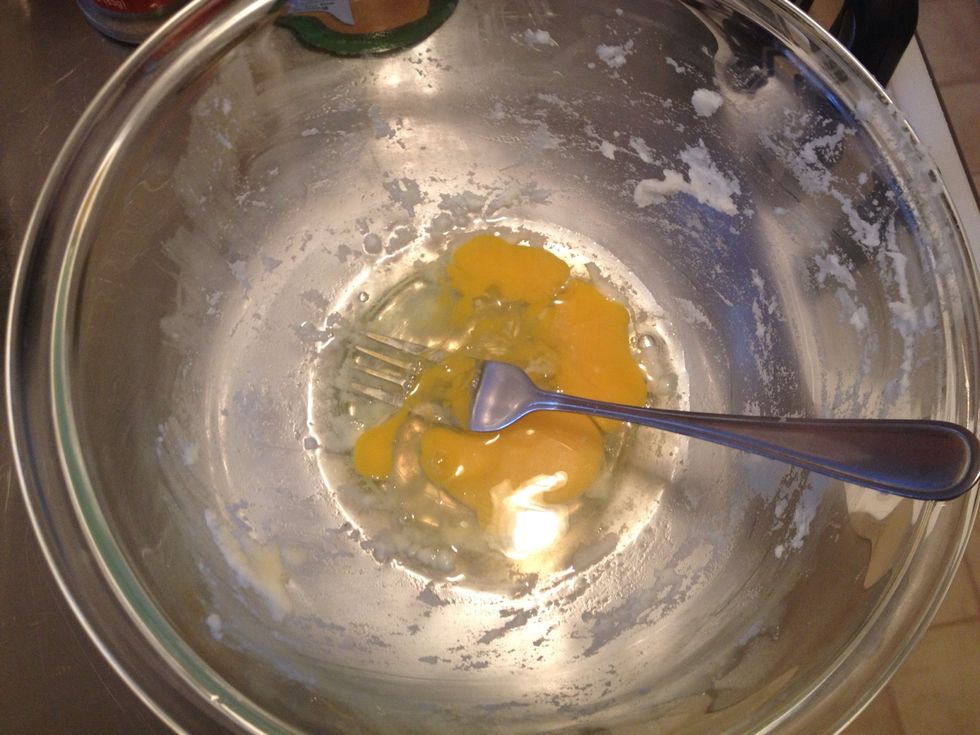 Beat the eggs on your bowl
Put in all other ingredients except the olive oil.
Mix!
Heat olive oil on a skillet over medium heat. Wash hands.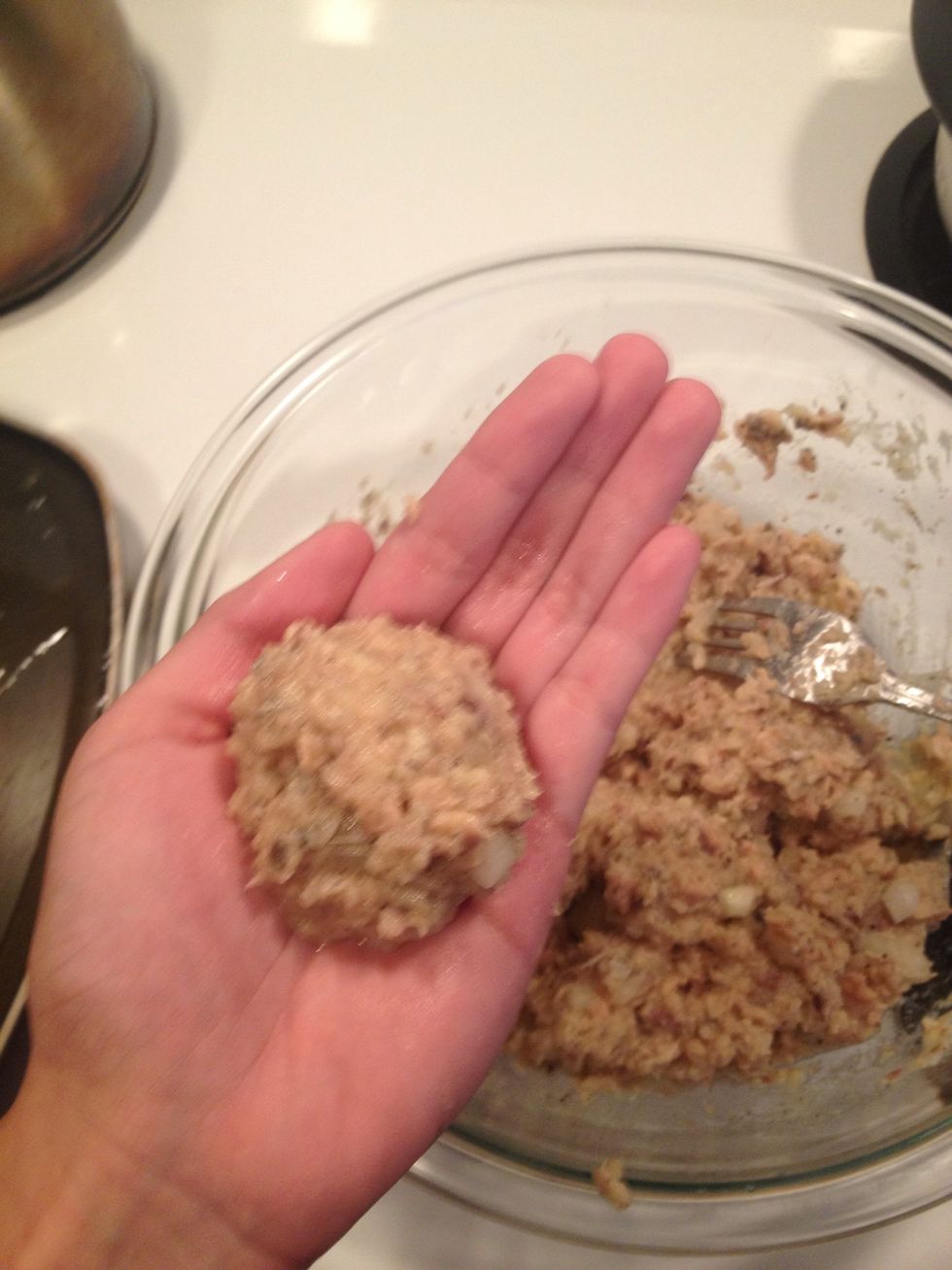 Roll your mixture into 2 inch balls, place into skillet and flatten to form patties.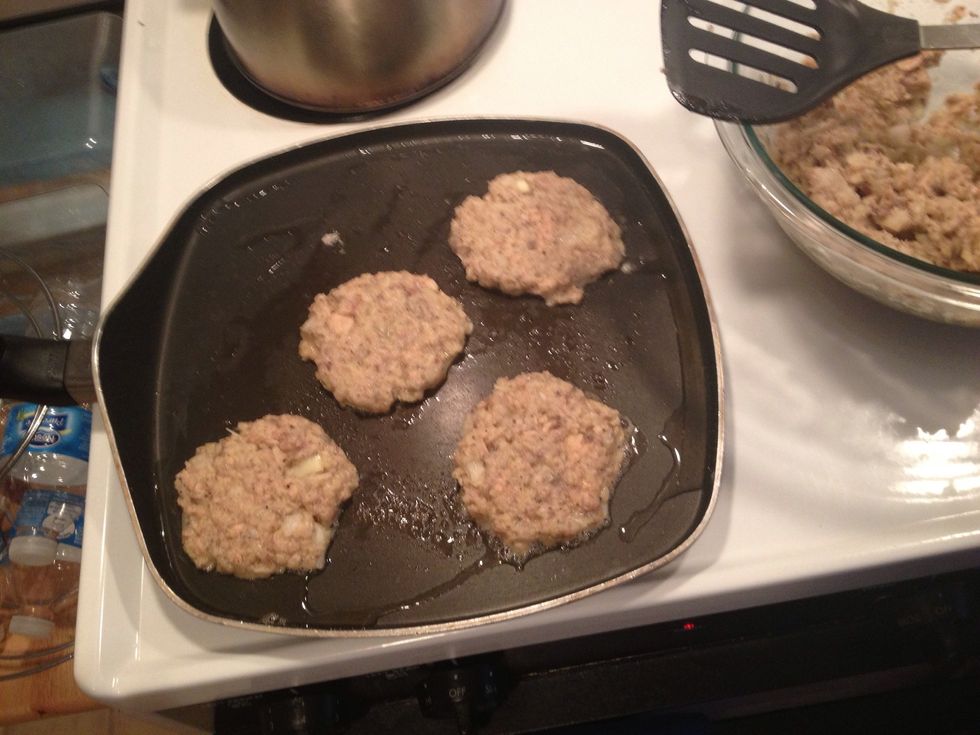 Cook each side for 5-8 mins or until golden brown.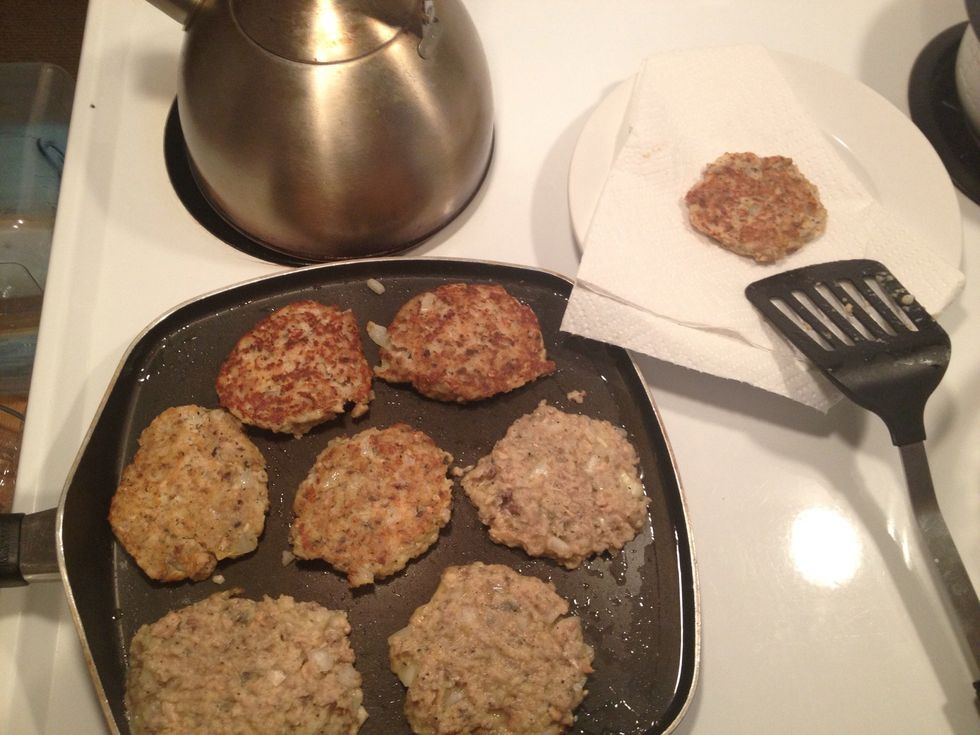 Place on plate lined with napkin.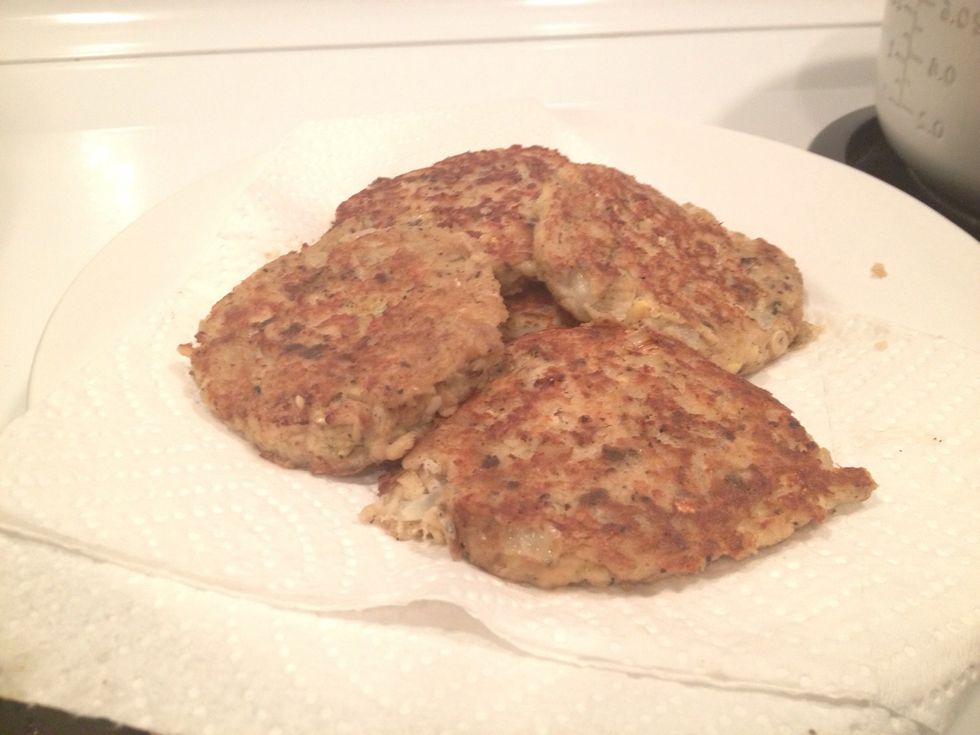 All done! Enjoy!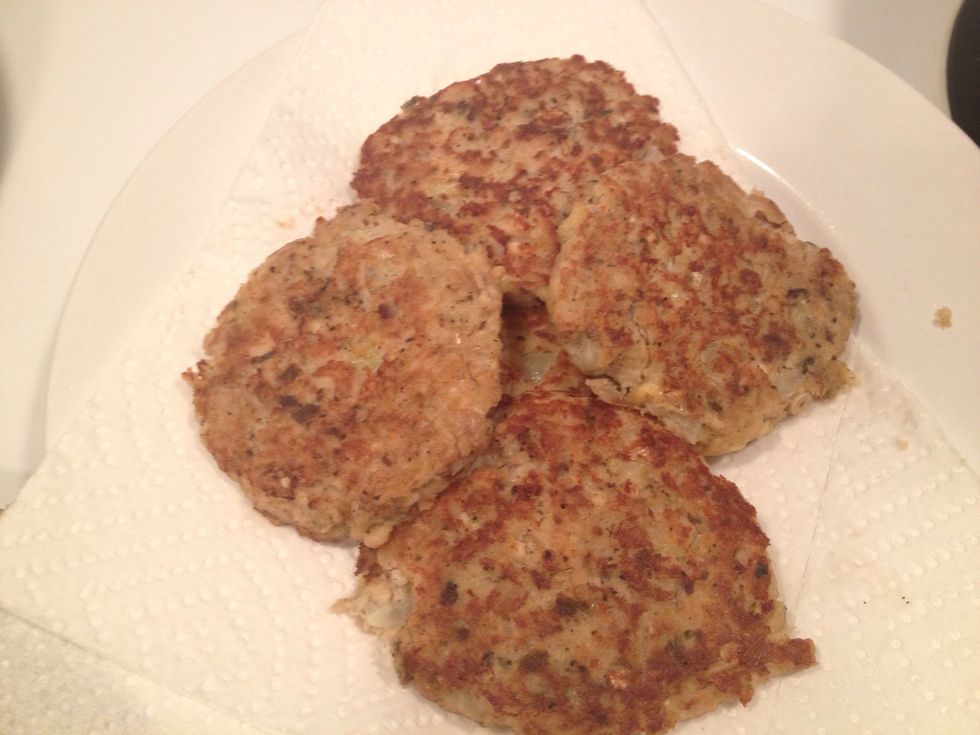 This makes about 10 patties but it depends on the size of each one you make. Mine made 12. :)
1.0 can (14.75 oz) salmon drained & flaked
2.0 Eggs
0.0c Bread crumbs
0.0c Mashed potato
1.0c chopped onions or 1 medium onion
1.0 Clove garlic minced (1 &1/2 tsp)
1.0tsp Or less salt & paper (or to taste)
2.0Tbsp Olive oil
1.0tsp Lemon juice