This recipe is enough for 2 people, so change the quantities as you need!
4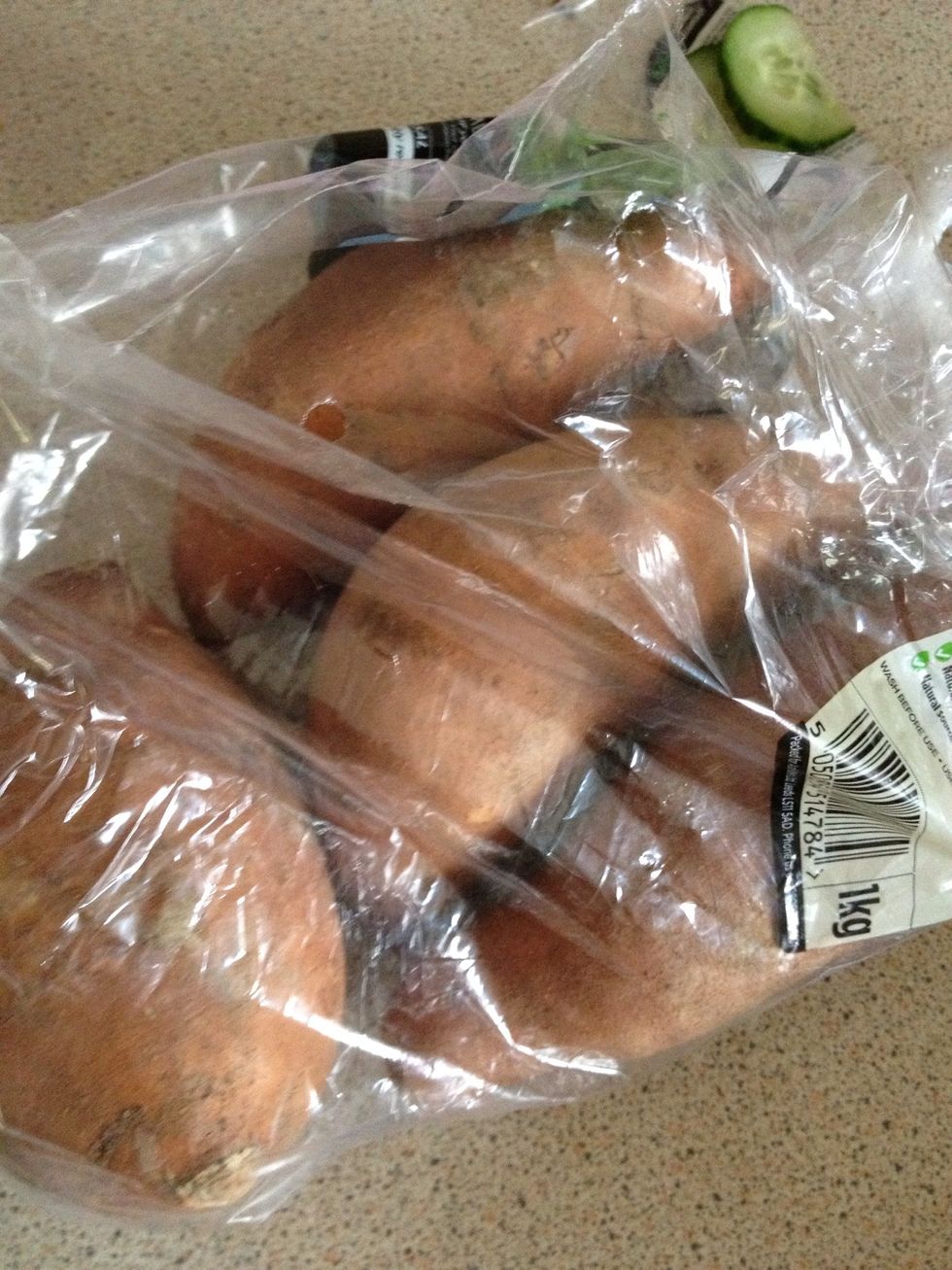 First preheat your oven to 200C or 180C if it's a fan oven. Take 2 small sweet potatoes. They are quite large usually, so this should be enough.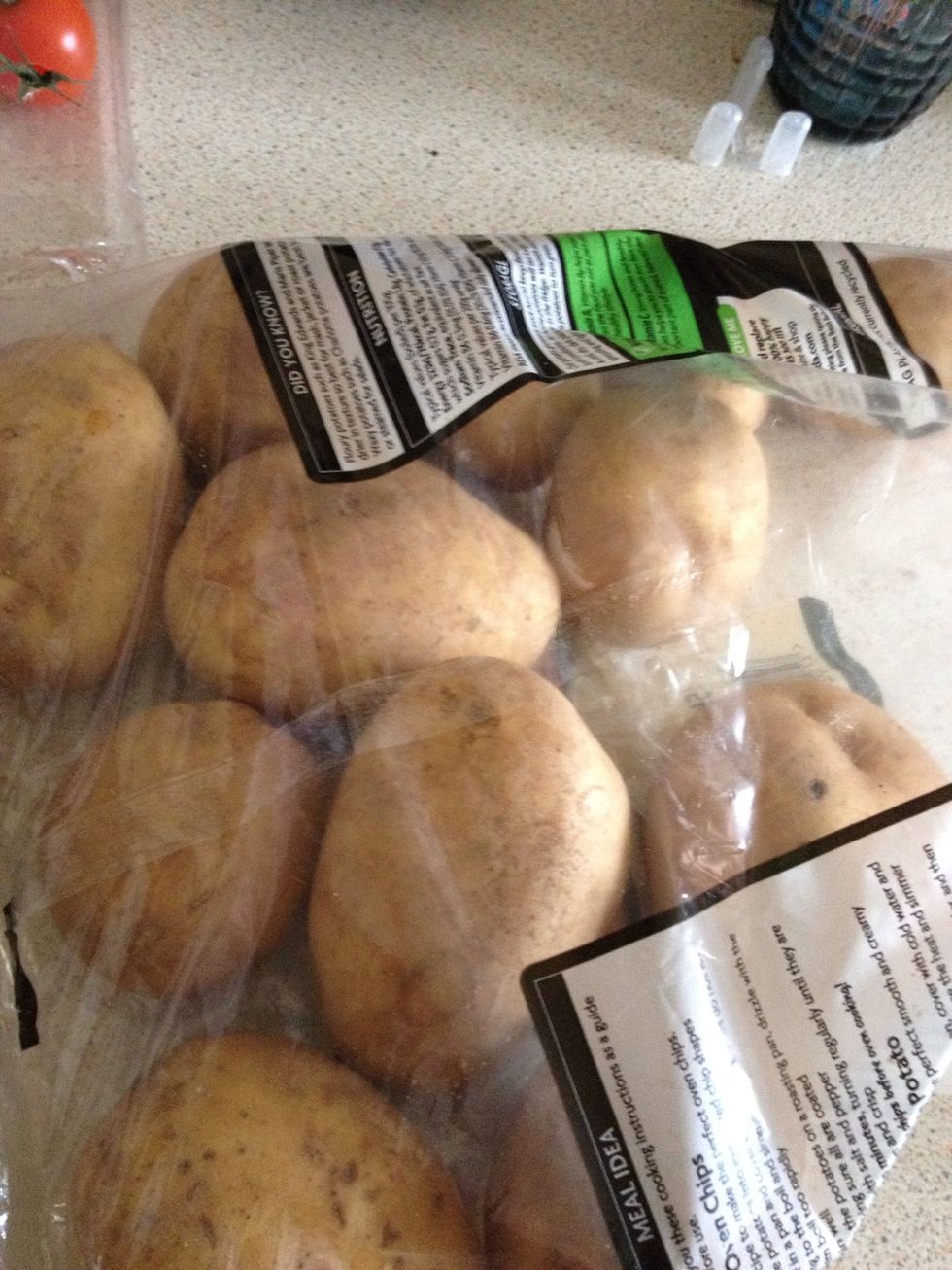 Next take 2 medium potatoes...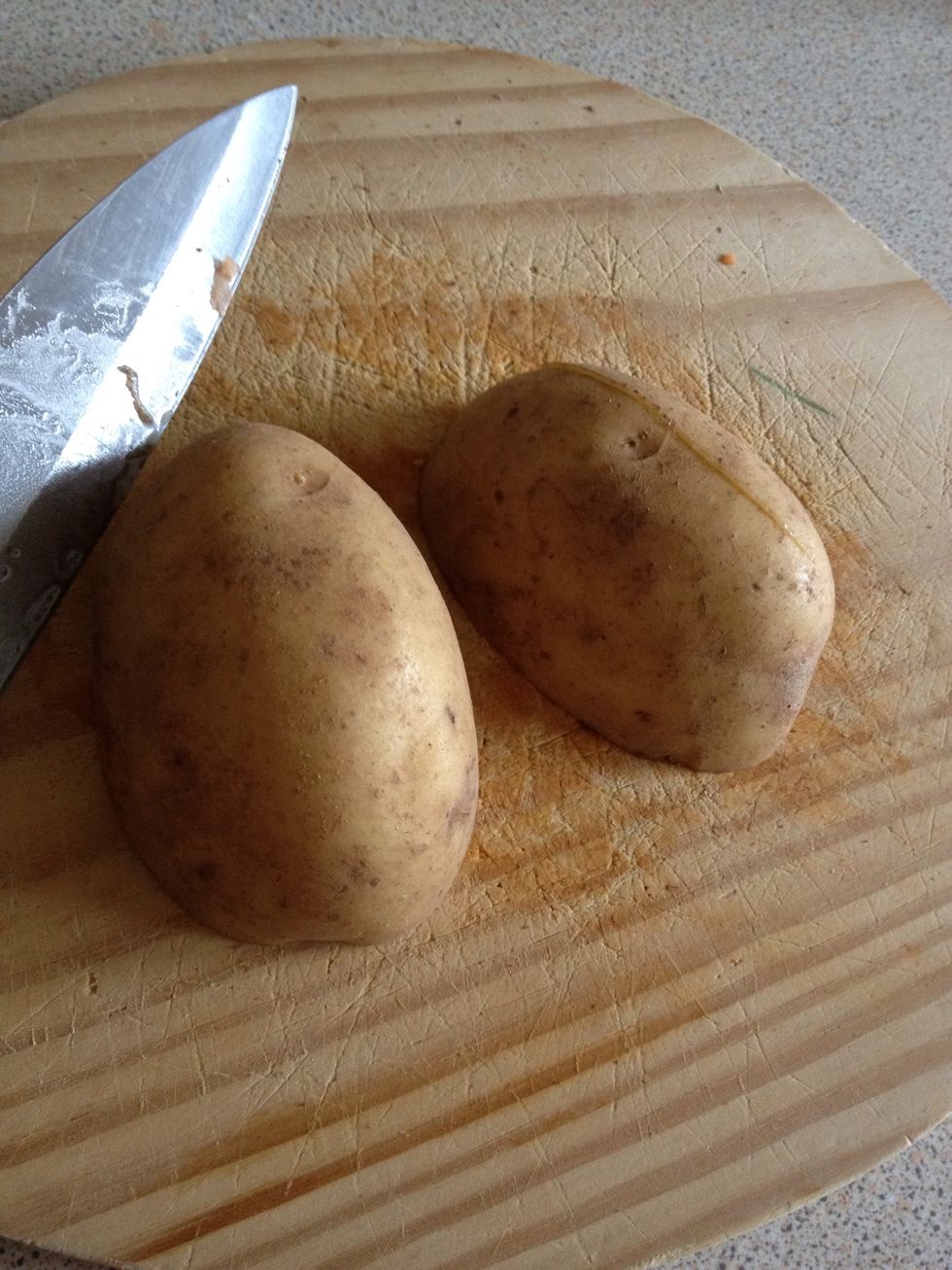 You can peel your potatoes if you want, but I prefer the skins on. Next cut them in half. Do the same with your sweet potatoes. You can cut the really pointy ends off if you want as they tend to burn.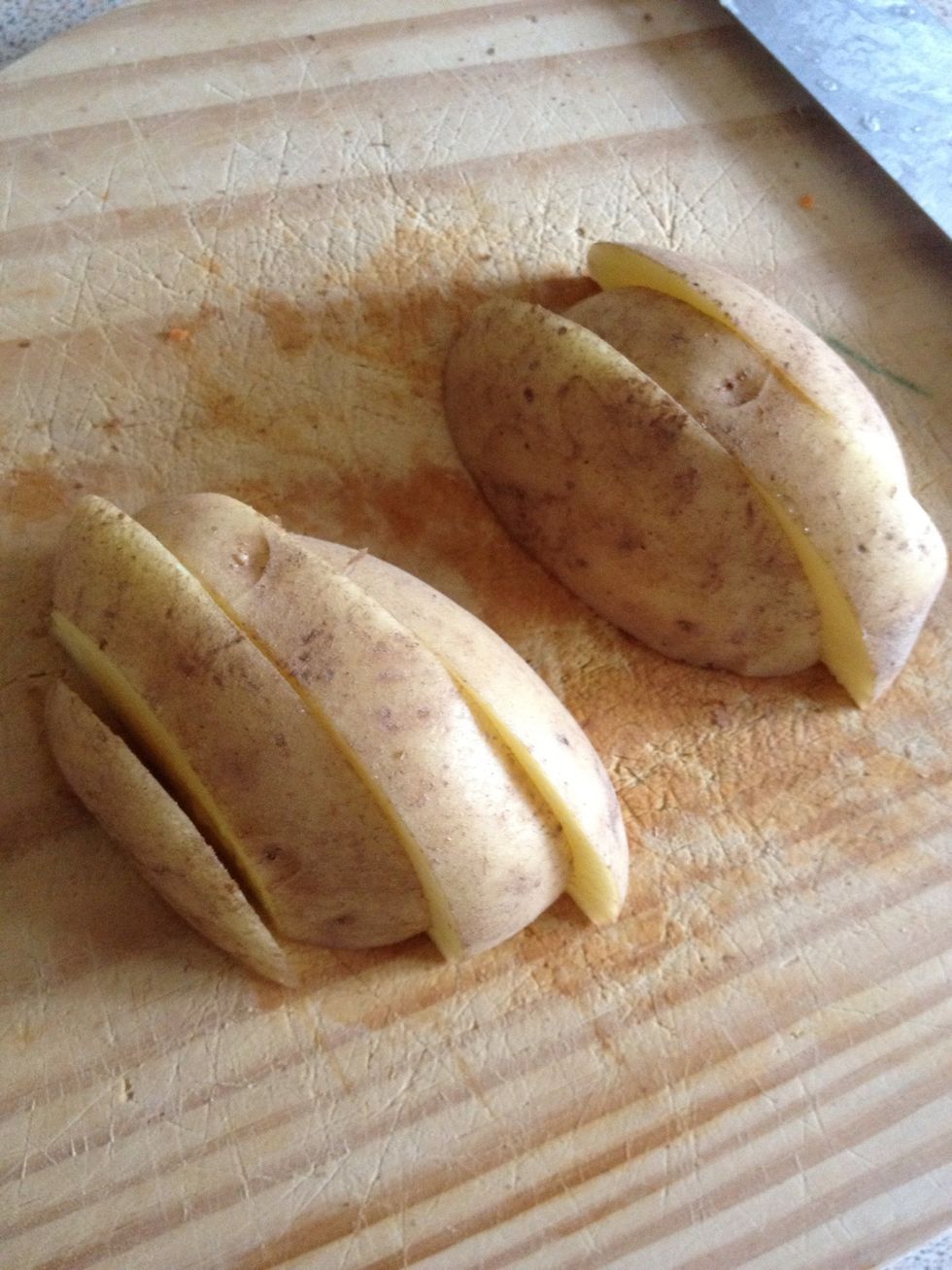 Next cut them lengthways like this.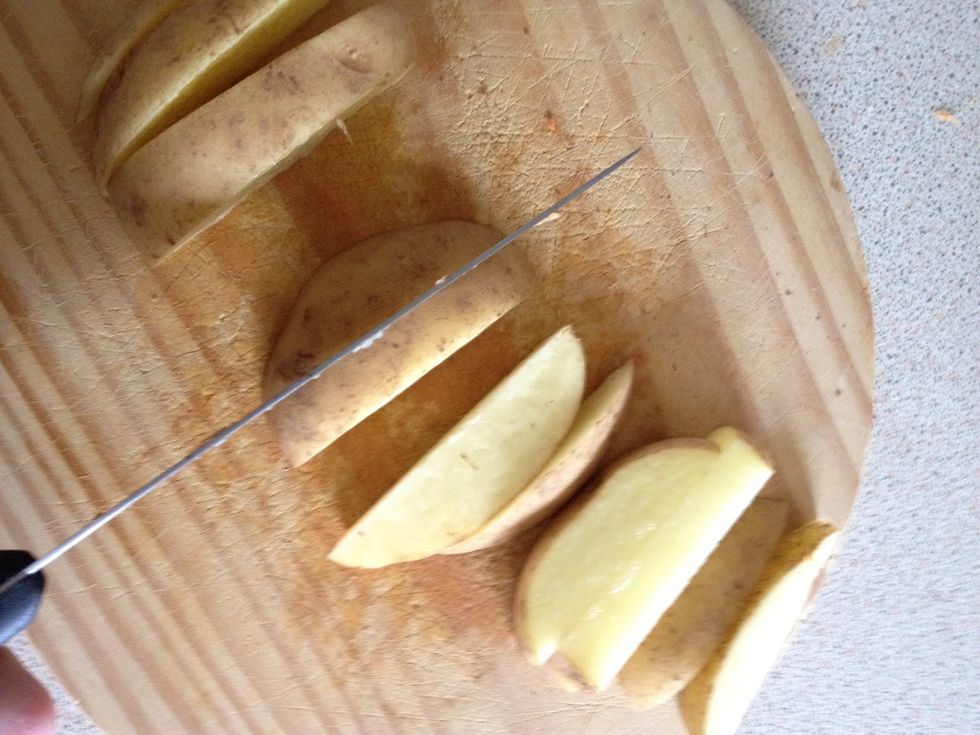 Turn those bits on their side and cut into chunky chip shapes.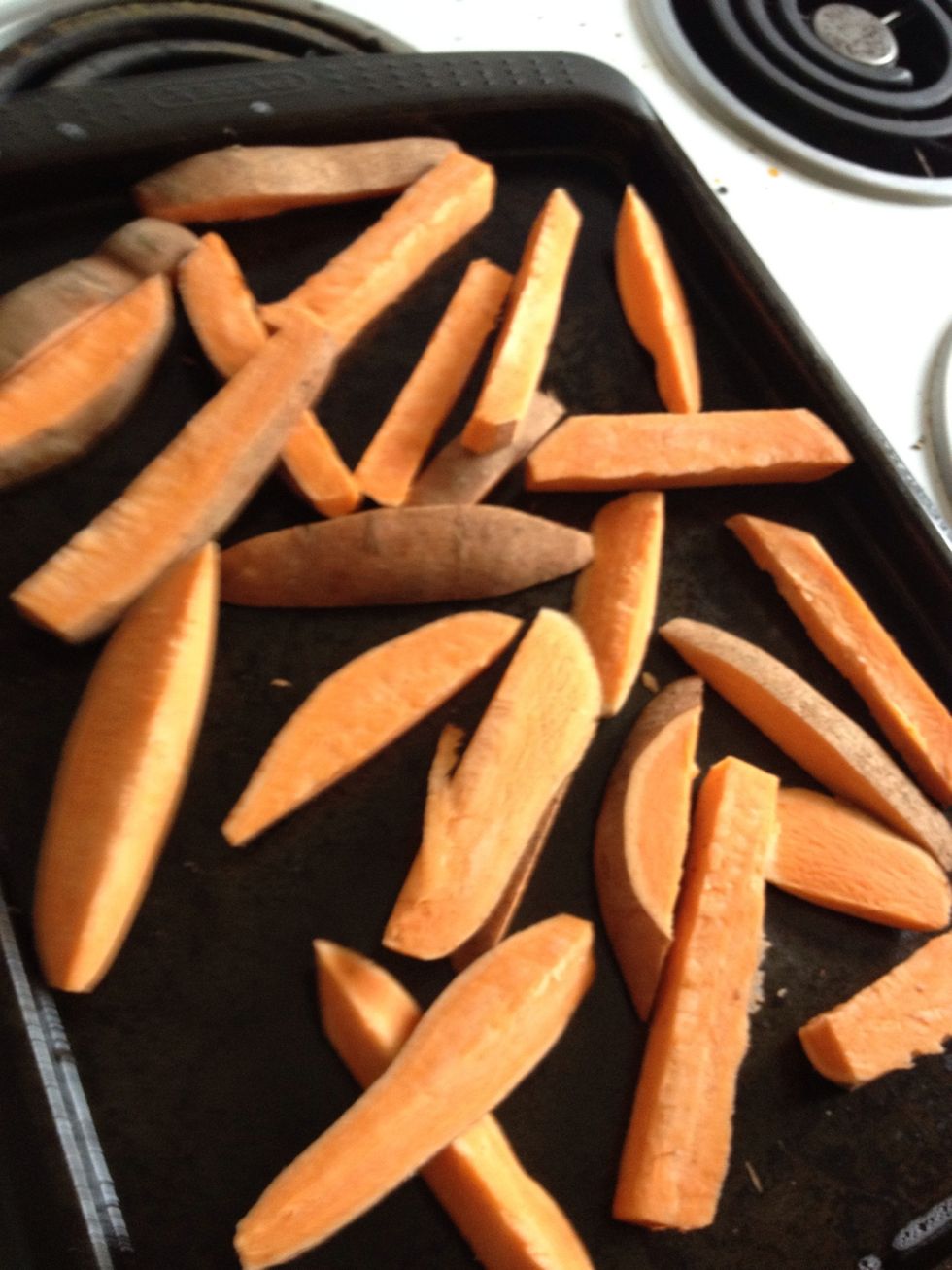 Do the same with the sweet potatoes.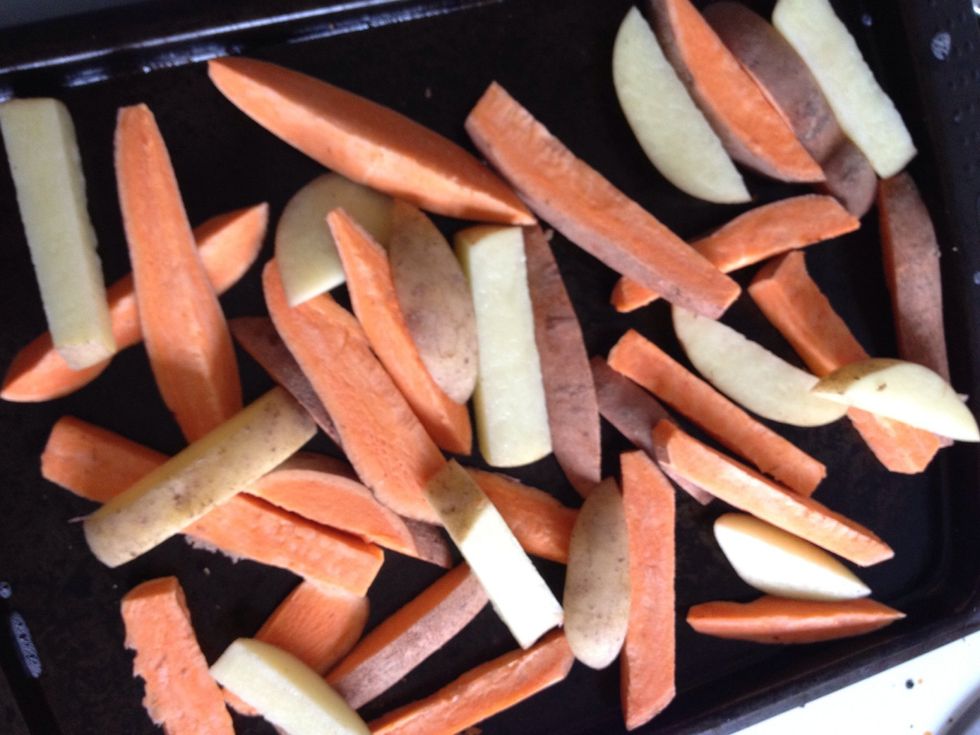 Put them on a baking tray. Spread them out.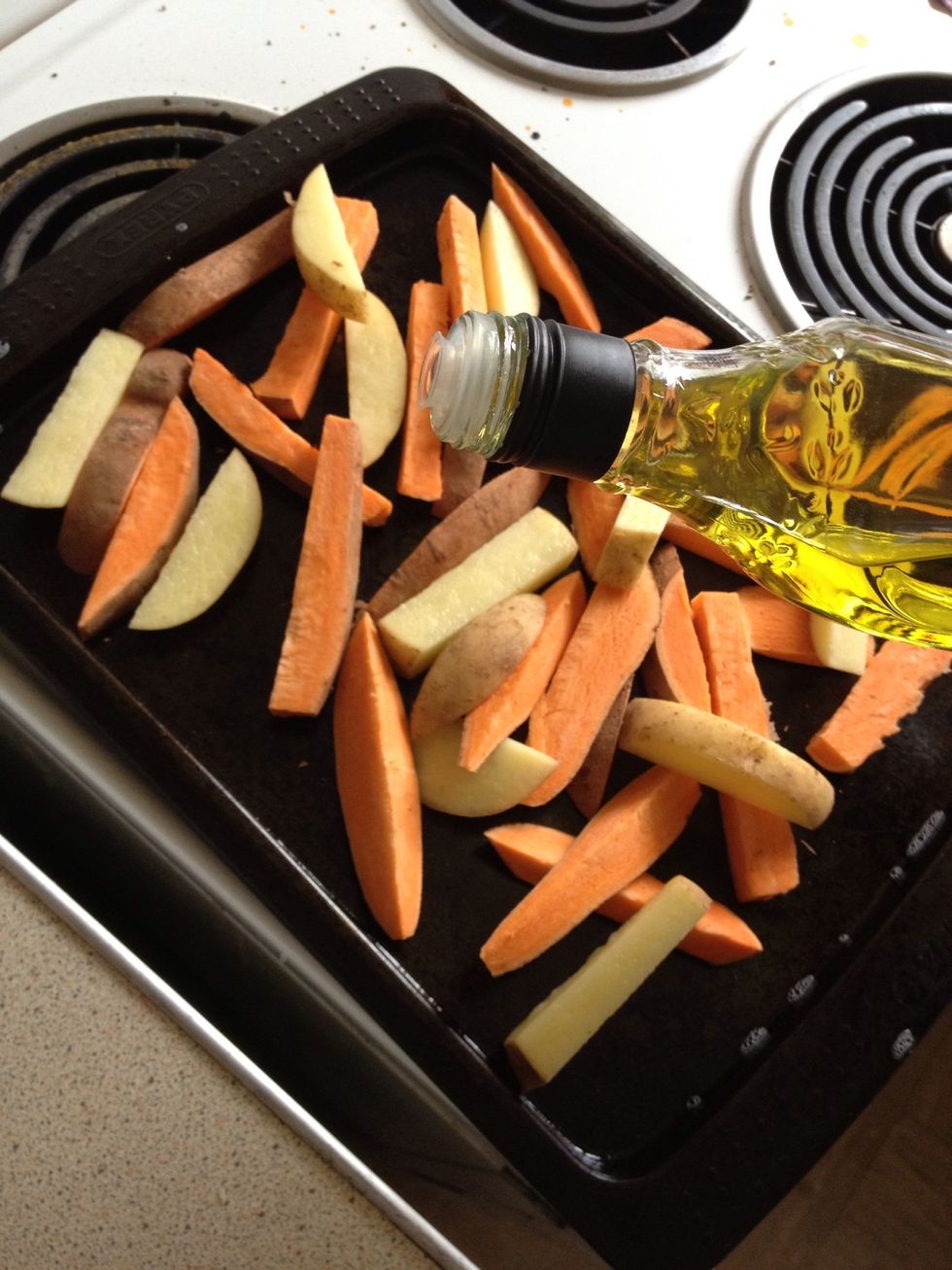 Drizzle over the olive oil.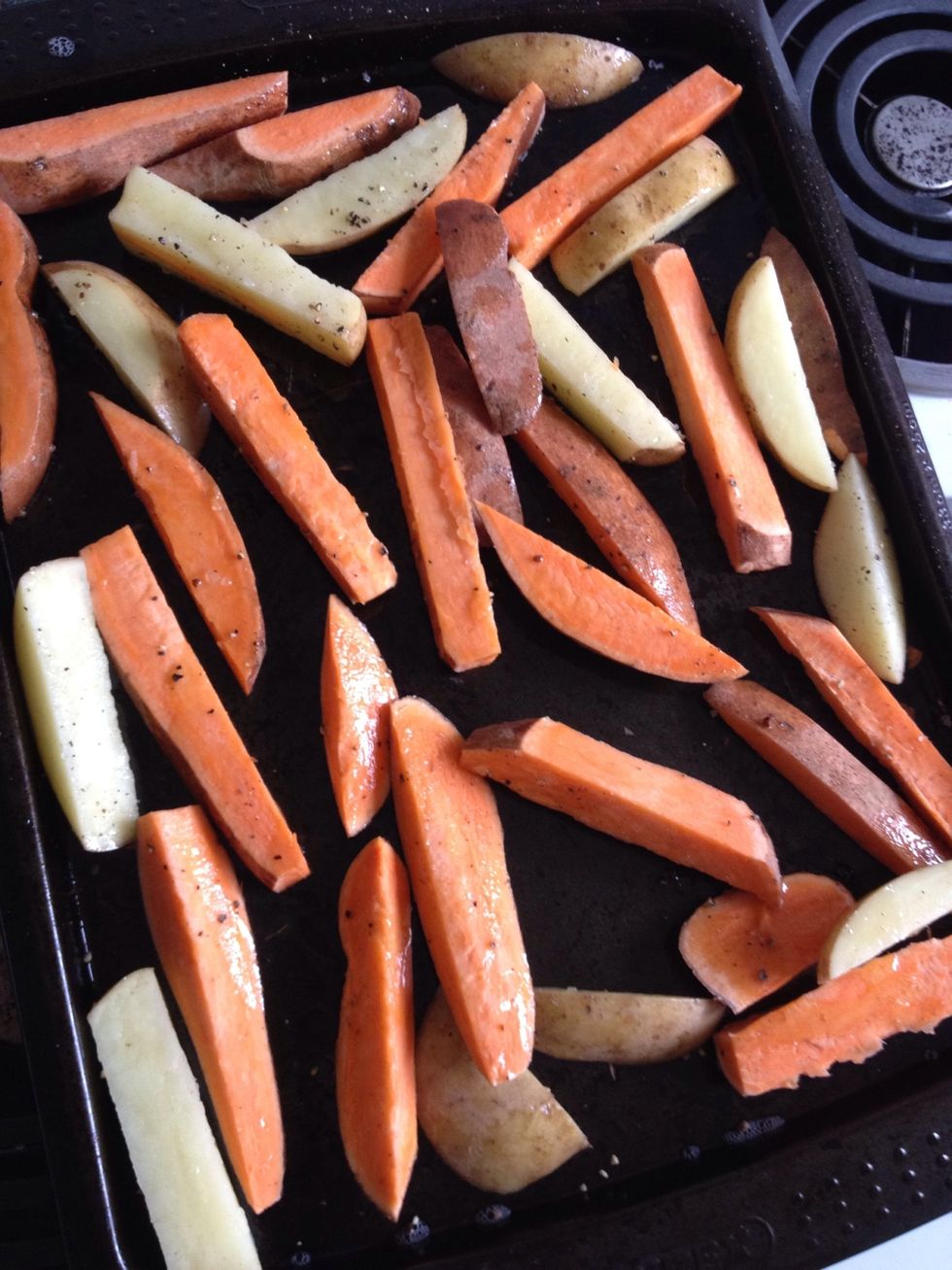 Sprinkle over the salt and pepper. Space them out well, this is important as if they are too close they will take a long time to cook. Now it's time to put them in the oven!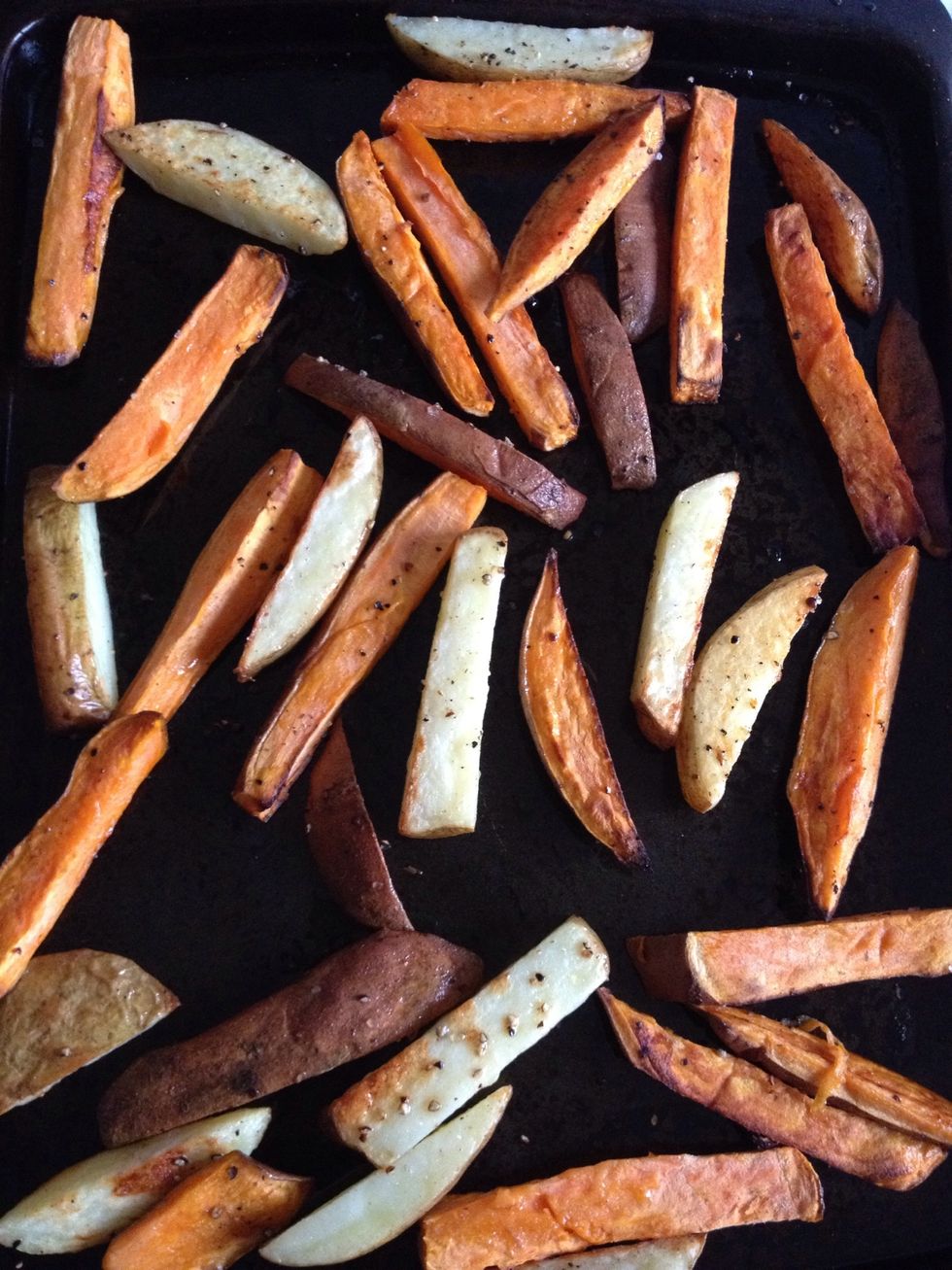 They need to be cooked for about 25 minutes overall, but it depends how good your oven is really! About halfway (around 12 minutes) take them out and give them a good shake to turn them over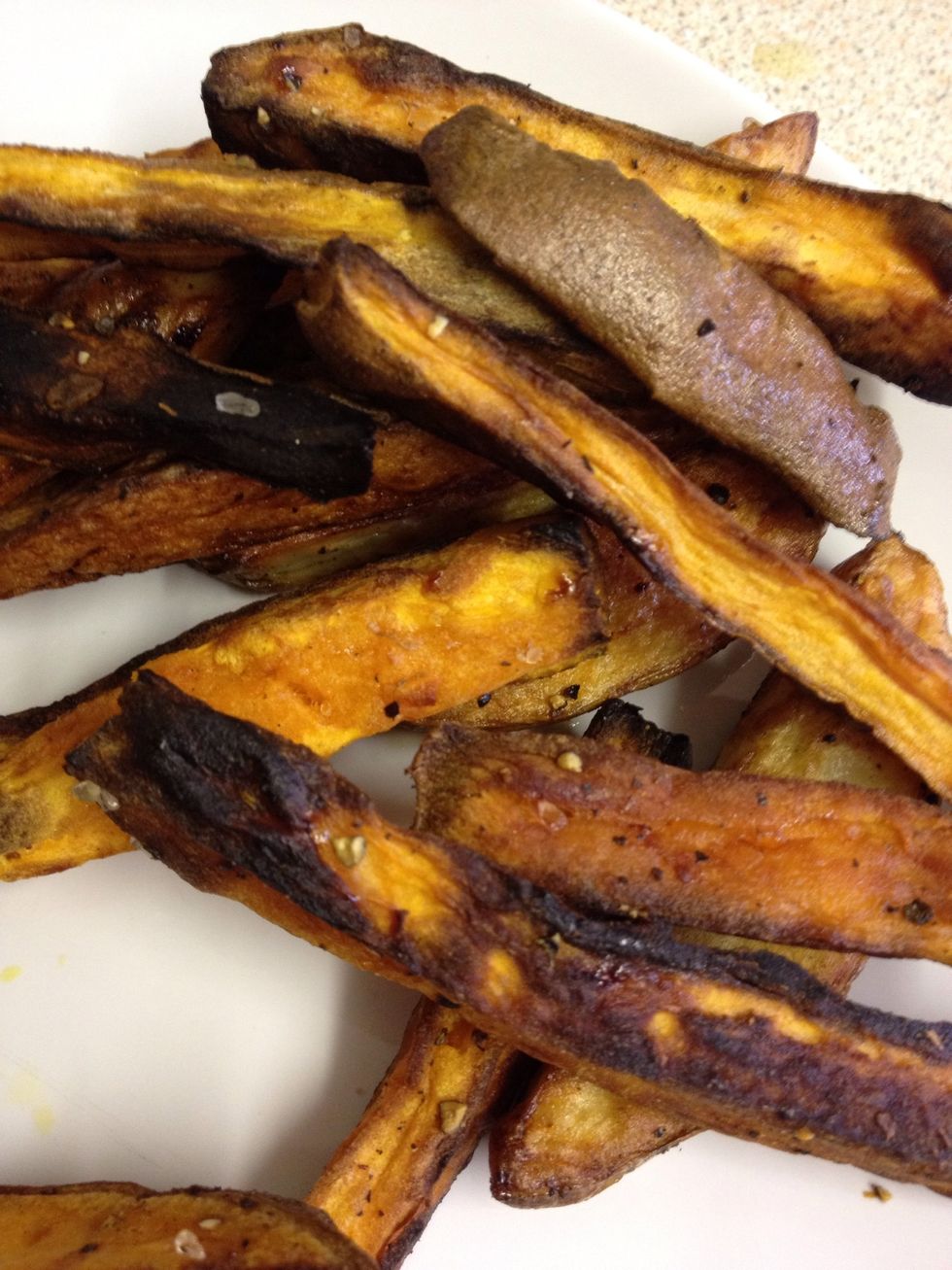 Here are mine finished! Yum yum! These are my favourite! :-) You can do it with some parsnip too, but I didn't have any today.
Hope I've covered everything! If you have any questions feel free to leave a comment. Enjoy! :-)
2.0 medium potatoes
2.0 small sweet potatoes
1.0 parsnip (optional)
1.0pch Course sea salt
1.0pch Freshly ground black pepper
1.0Tbsp Olive oil