In this guide I will be tackling recipe favourites and making healthier alternatives for less calories and fat with no loss to the flavour :)!
7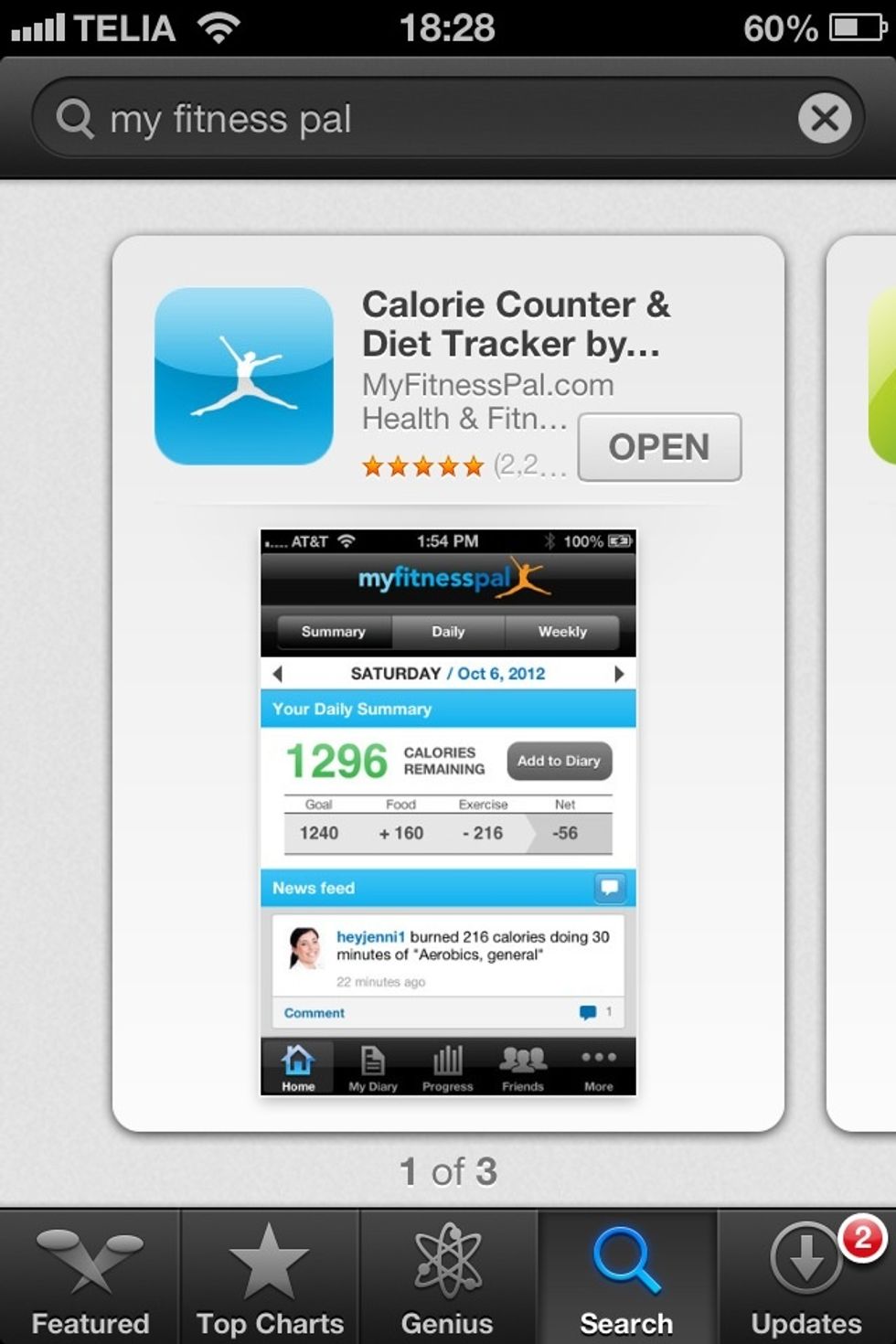 If you haven't already, download My Fitness Pal. This is such a revolutionary way to track your food and lose or maintain your weight. It's free and if you stick to it you can do it! :) Try it today!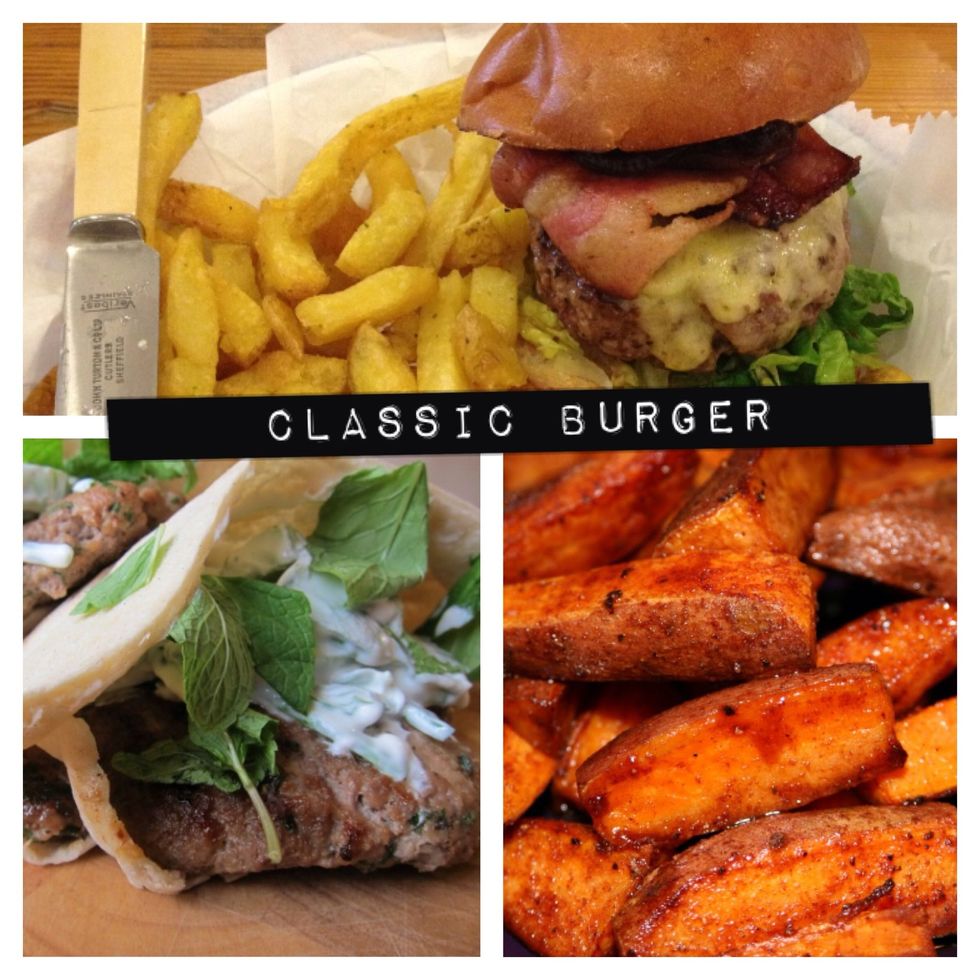 First challenge: the classic cheeseburger with fries and bacon. Swap this for a lamb burger (minted if you like) in a wrap with sweet potato wedges. But why swap to this super tasty alternative?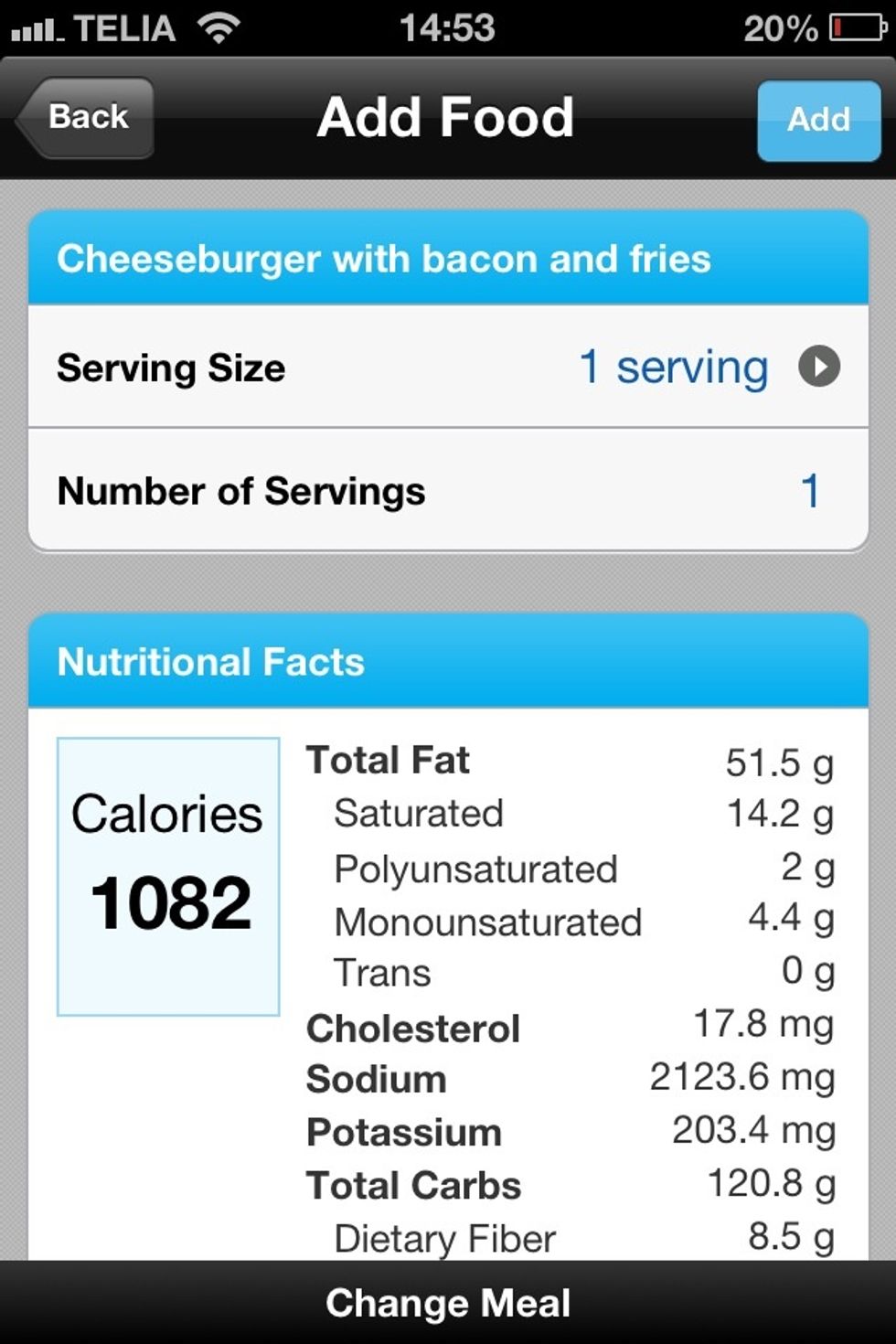 Here's the calorie and fat content for a beef burger with cheese, bacon, two buns and fries. With over 1000 calories and a whopping 51g of fat you need to swap this out! Also 17mg of cholesterol.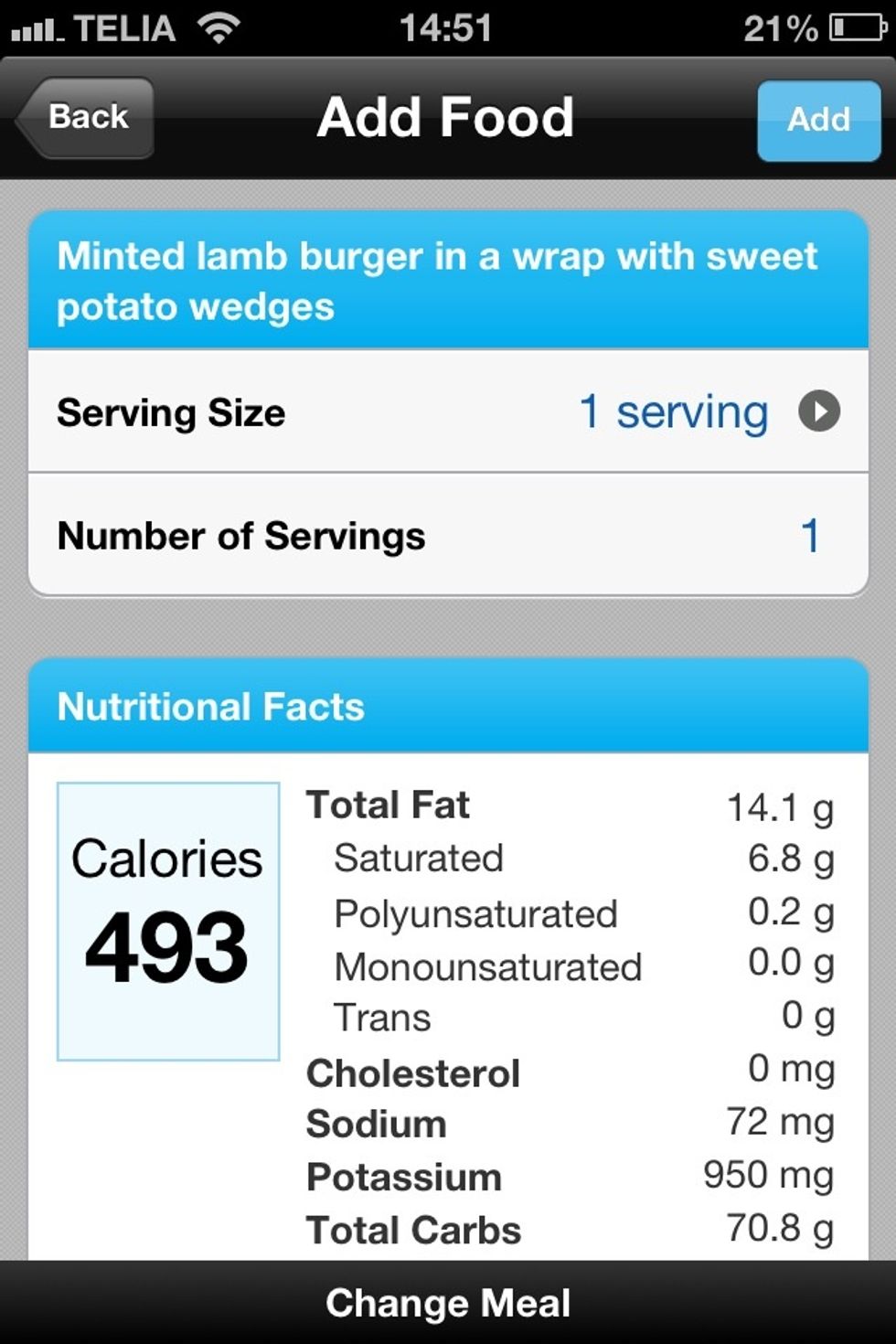 Now swap to your mint lamb burger in a wrap and see the difference :). Less than 500 cals, 14g fat and 0mg cholesterol. Not to mention this is so delicious you won't feel like you're missing out.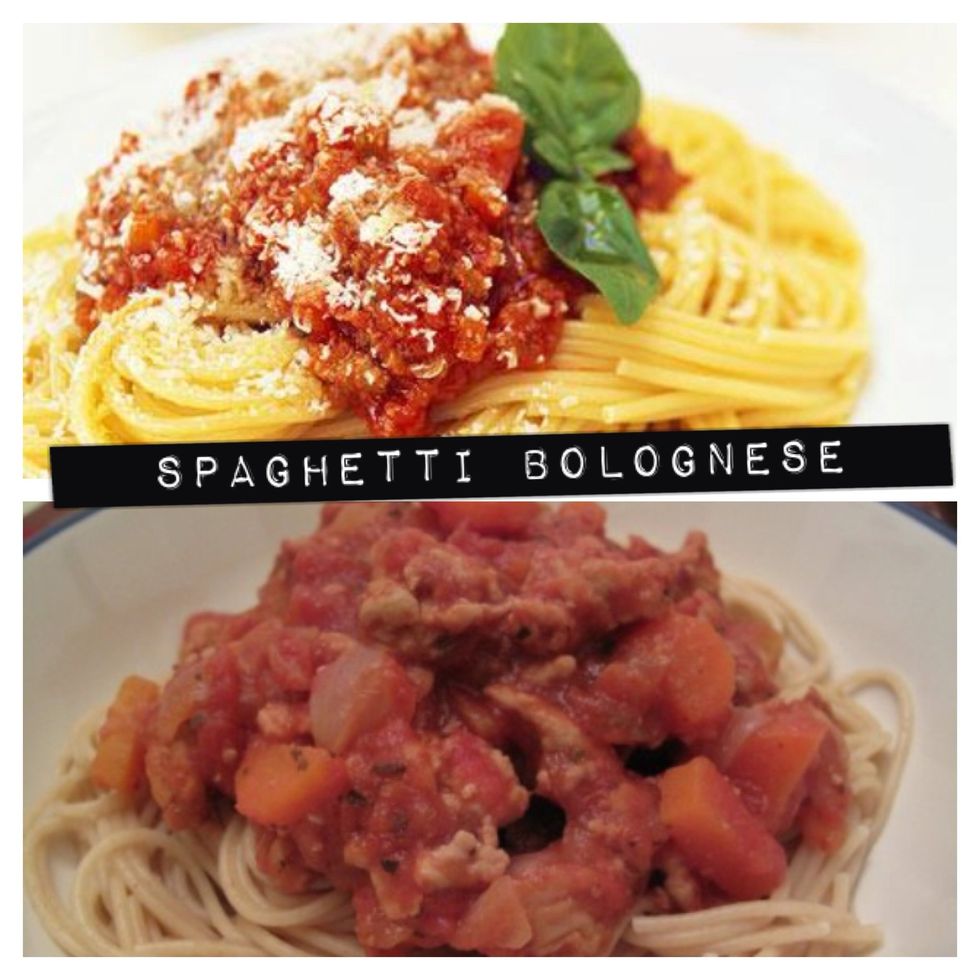 Classic bolognese most people's fave spaghetti dish. Minced beef in tomato sauce, seems healthy right? Not as healthy as you might think. Swap for lean turkey mince & wholewheat spaghetti, here's why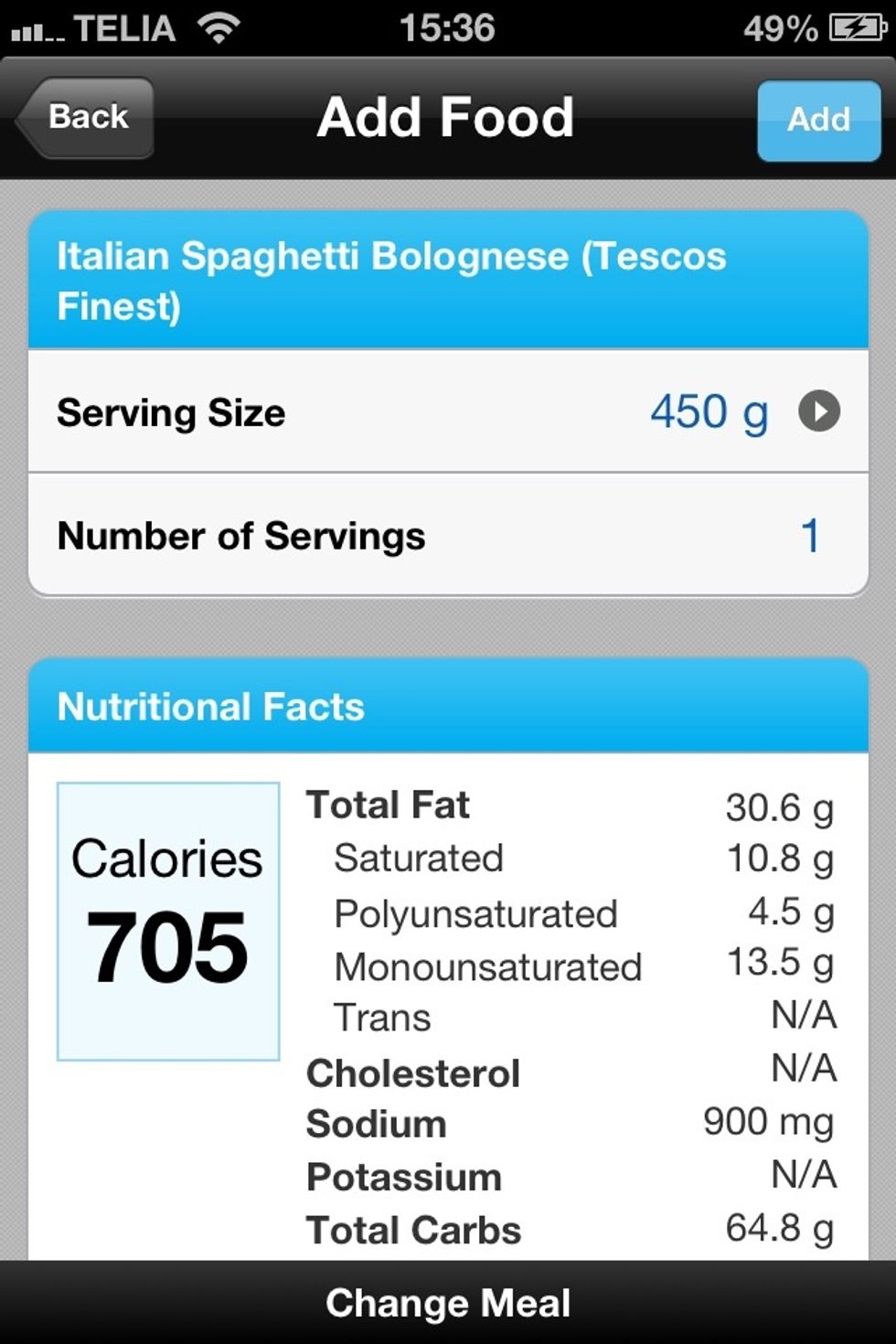 Here is beef bolognese with white spaghetti in a bolognese sauce. With a whopping 30g fat per portion and over 700 calories this isn't as healthy as it seemed. This is with no cheese!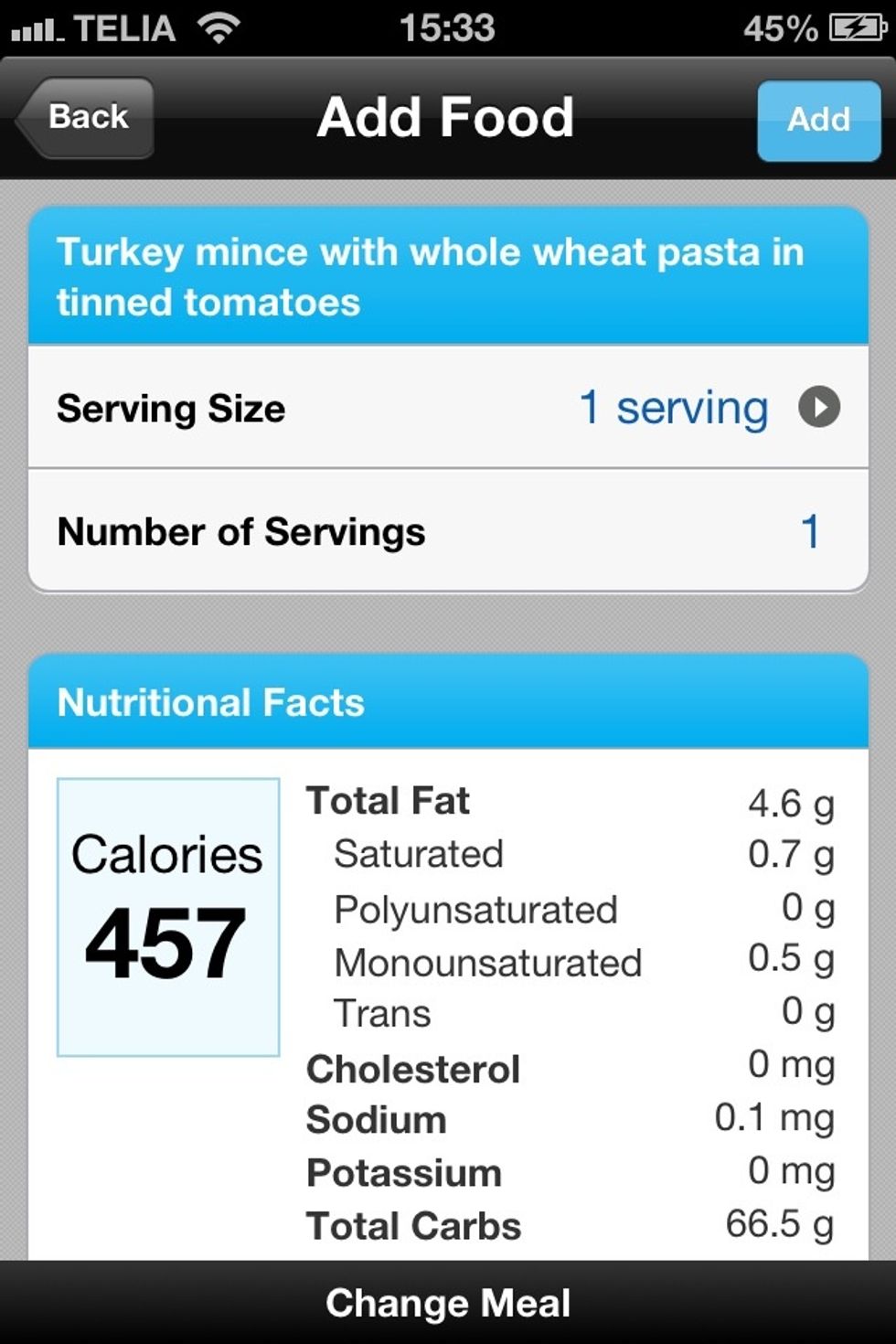 Here is lean turkey mince with whole wheat spaghetti in tinned tomatoes. Make the sauce your own by adding dried or fresh herbs :). Top with fat free cream cheese for 20 cal per tbsp. Enjoy!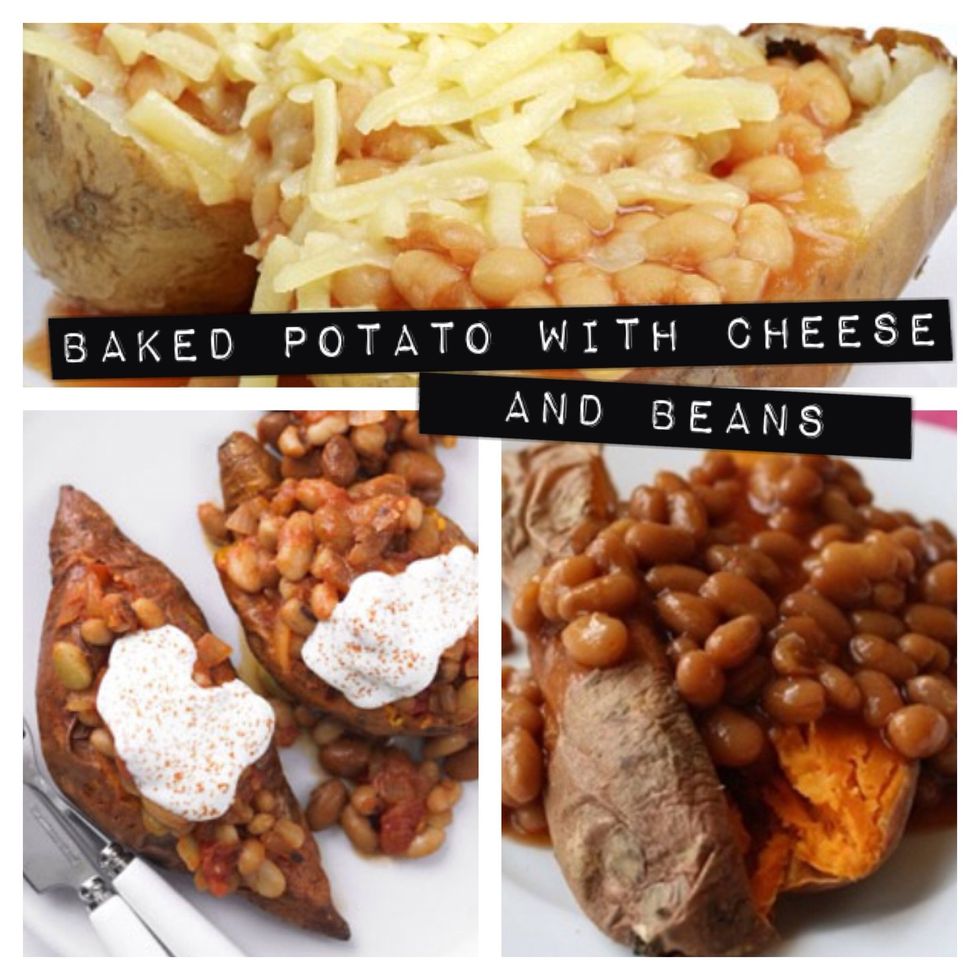 Buttered baked potato with cheese & beans what's not to like? Swap to baked sweet potato with low fat cream cheese or reduced fat mature cheddar for a significant difference, with no flavour sacrifice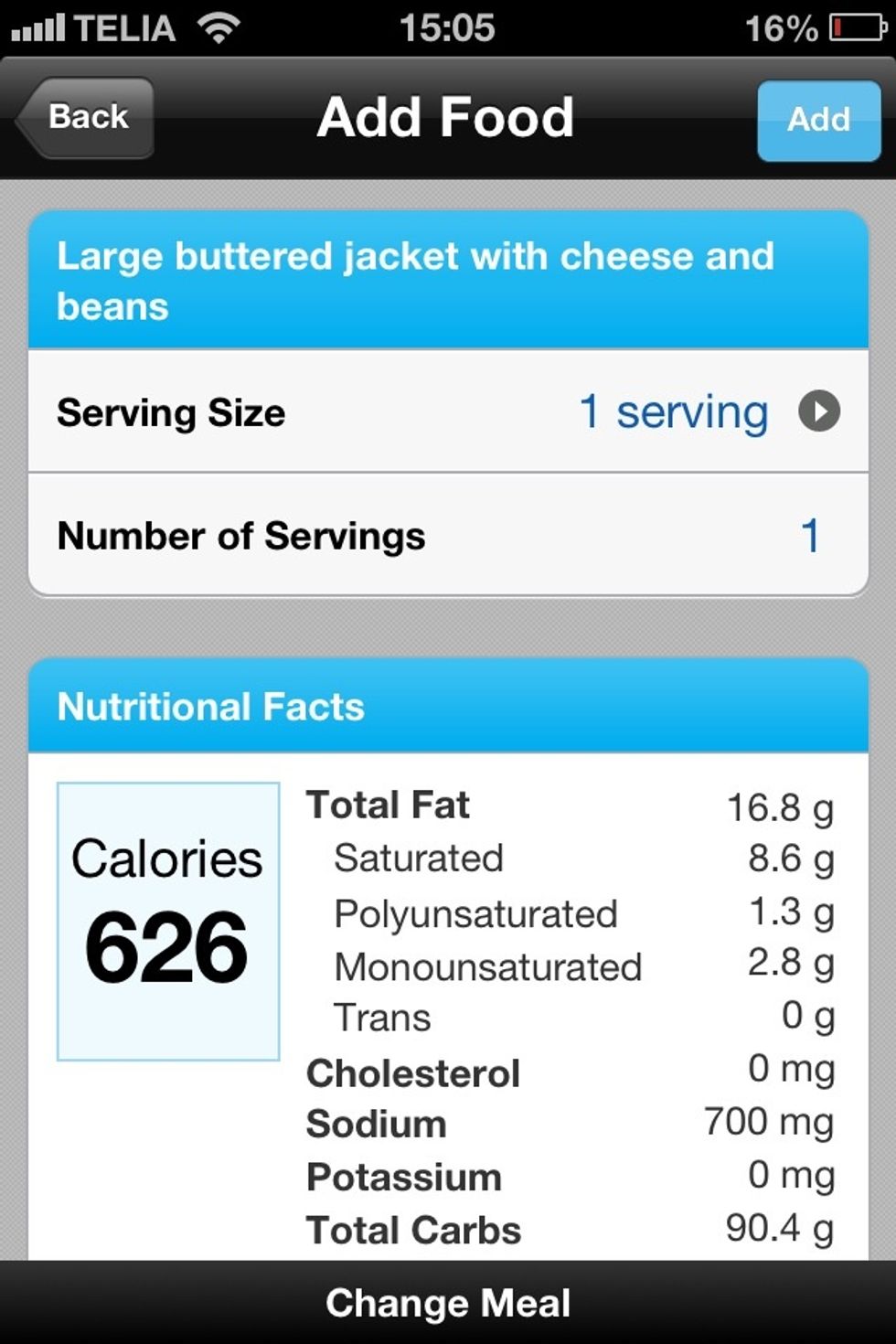 Here's the baked buttered potato with cheddar cheese and normal baked beans.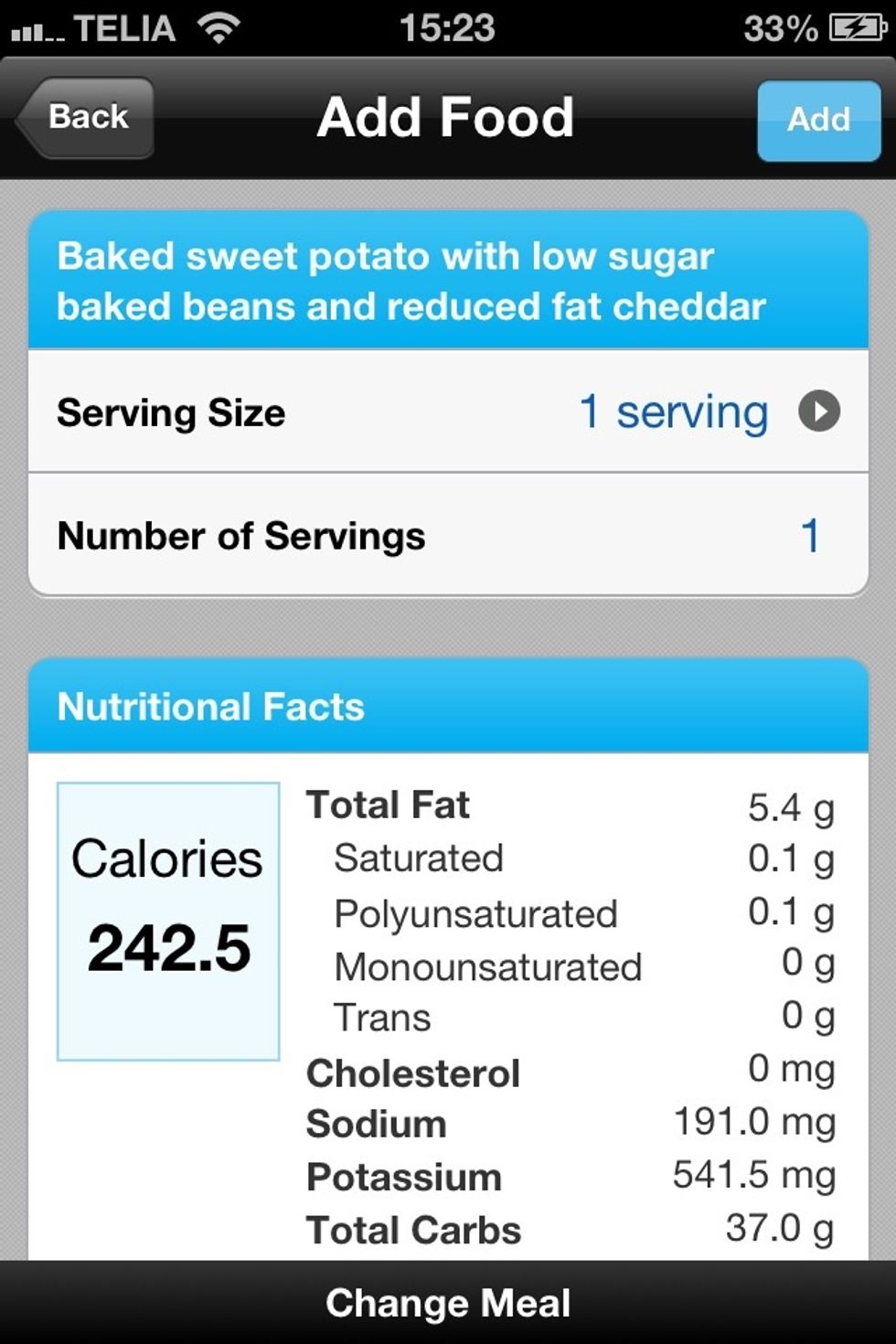 With less than 1/3 of the fat content & 1/3 of the calories switch to sweet potato & low sugar baked beans. This is with low fat mature cheddar you can swap for fat free cream cheese at 20cal per tbsp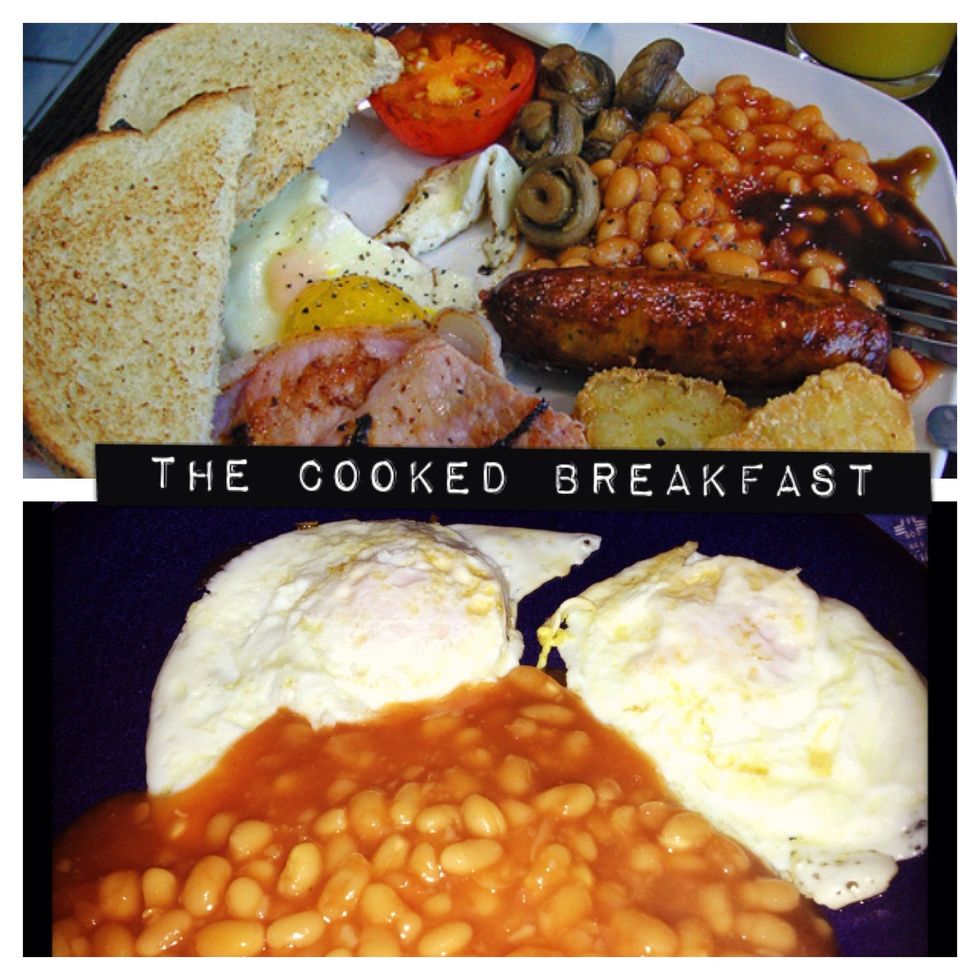 So delicious and can be healthy! It just depends on what you put on your plate and how you cook it. Poach, boil and scramble eggs don't fry. Pick lean bacon. I will show you the difference :).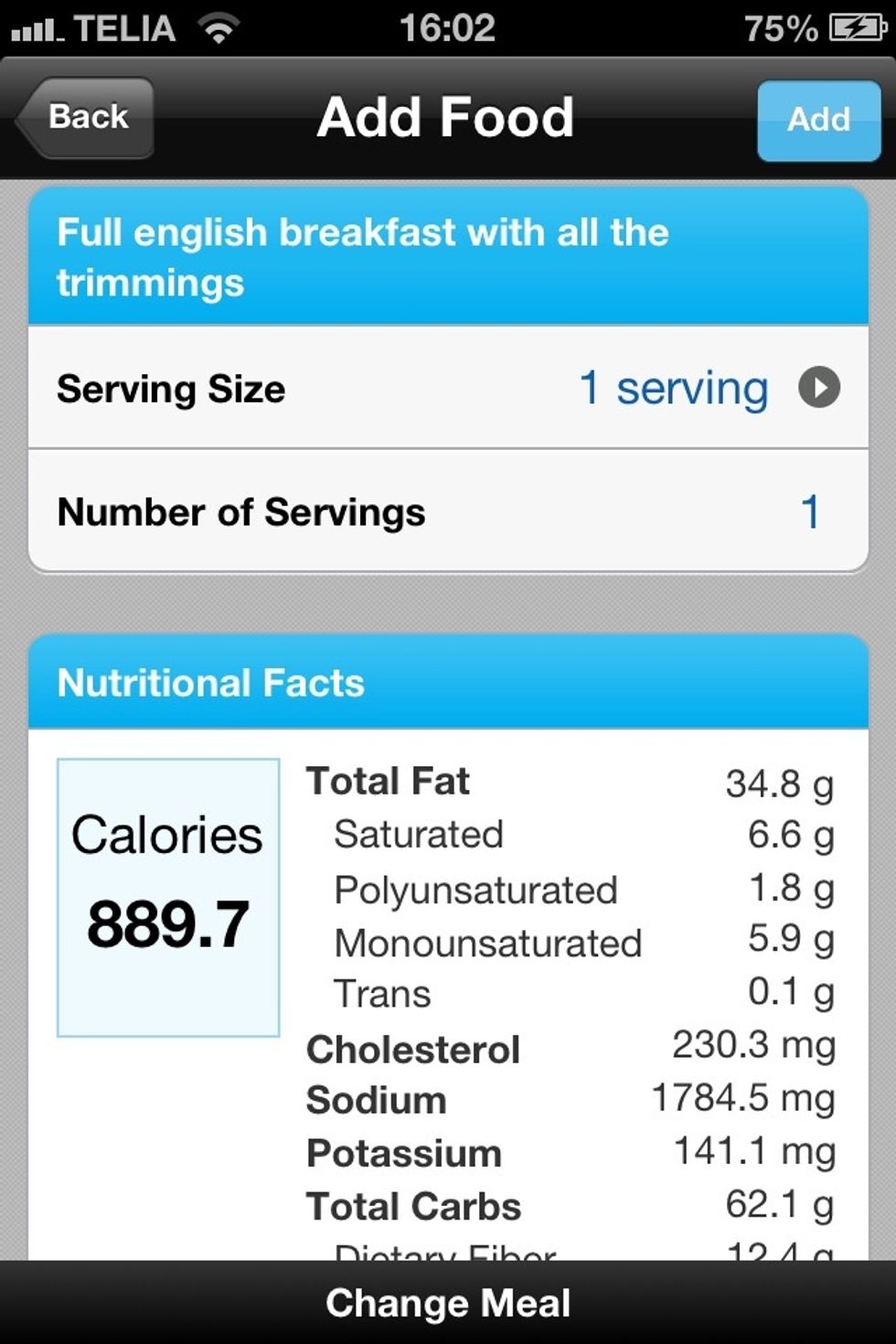 1 fried egg, 1/2 tin baked beans, 2 slices toast with butter, 1 sausage, 2 hash browns & fried mushrooms. I didn't add bacon! With nearly 900 calories and 34g fat this is not a good start to the day
1 poached egg (scramble egg whites instead if you're watching cholesterol) with grilled mushrooms, bacon & baked beans. This is delicious & filling with 1/4 calories and less than 1/3 of the fat :)
Yum yum pizza :). This CAN be healthy for you, again depending on what's on the pizza. Also I would say always make your own, it is SO much healthier & tastier. I'm going to look at Hawaiian pizza :)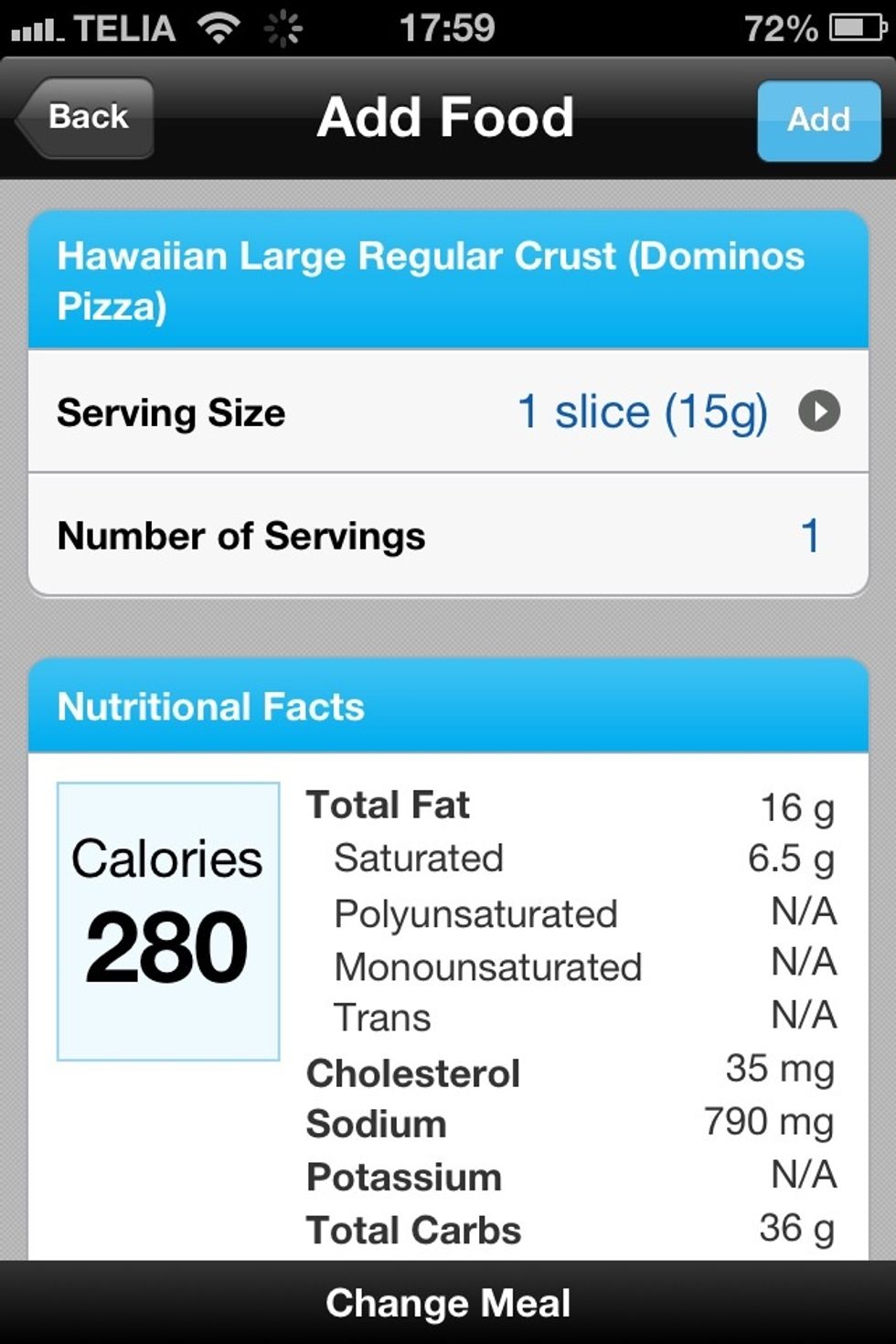 So this is 1 slice of dominos Hawaiian pizza large size, not too bad it seems. But this is 1 slice, how many of you eat half of it or even the whole thing. Easily done.. But did you know this..
A large dominos pizza has 10 slices, so all the values are 10 times the previous screen. With over the daily limit for men & women in calories, 160g fat & 350mg of cholesterol this is really unhealthy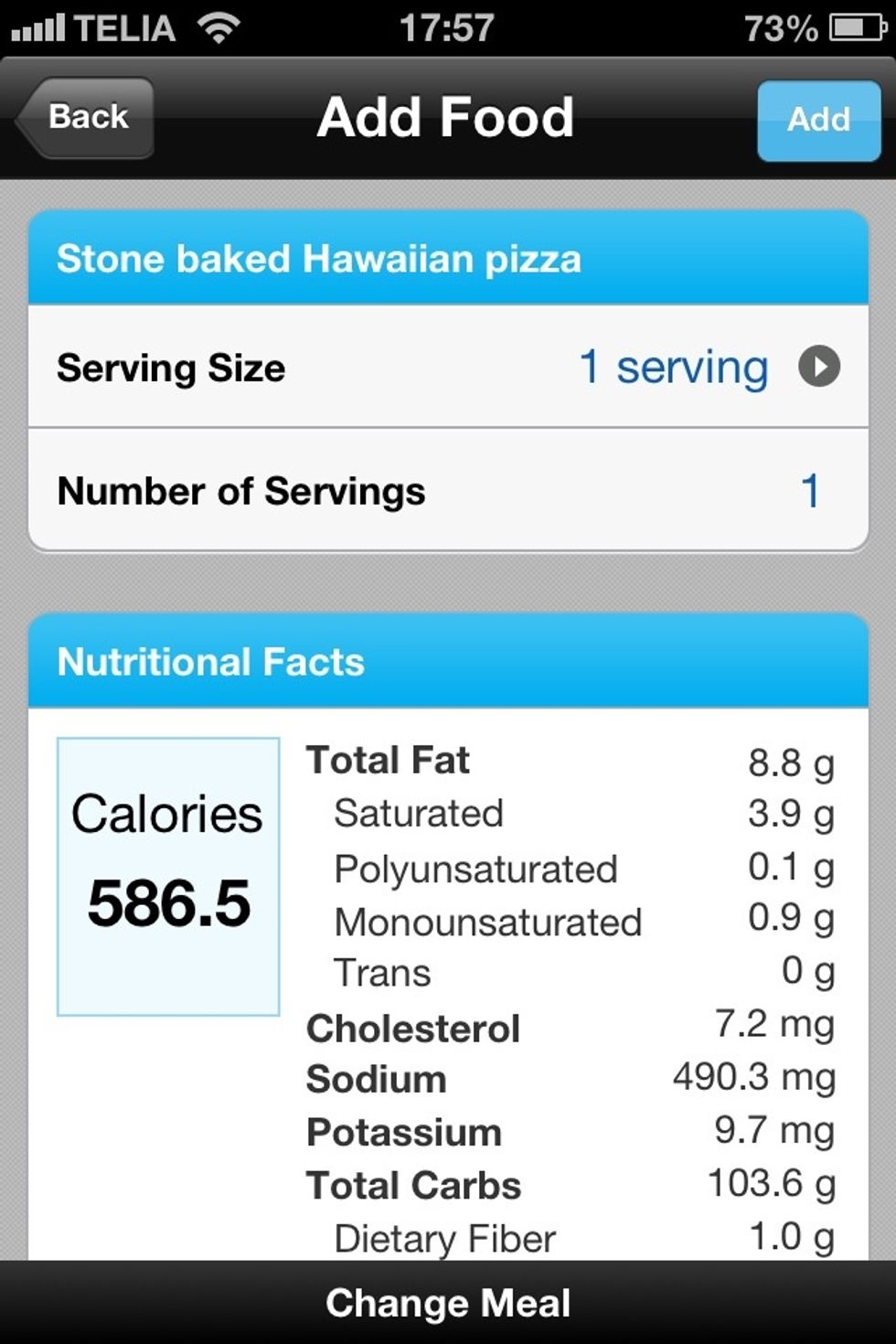 Here is your homemade stone baked Hawaiian pizza! Made with tomato purée base, 1/2 tin of pineapples in juice, wafer thin ham slices & 2 tbsp grated Parmesan. This is a whole pizza. Check the values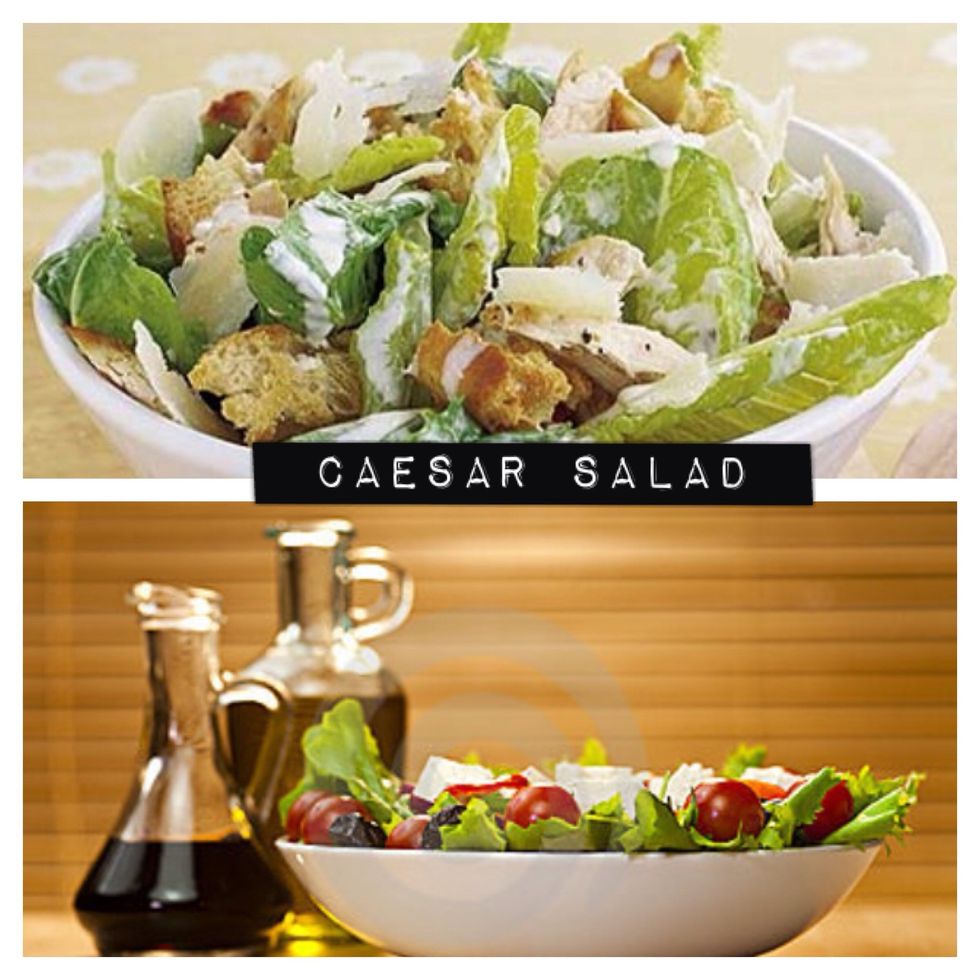 A salad, how bad can it be?! I am going to change this salad to a much healthier chicken salad and you will see why a Caesar salad is not the healthy choice.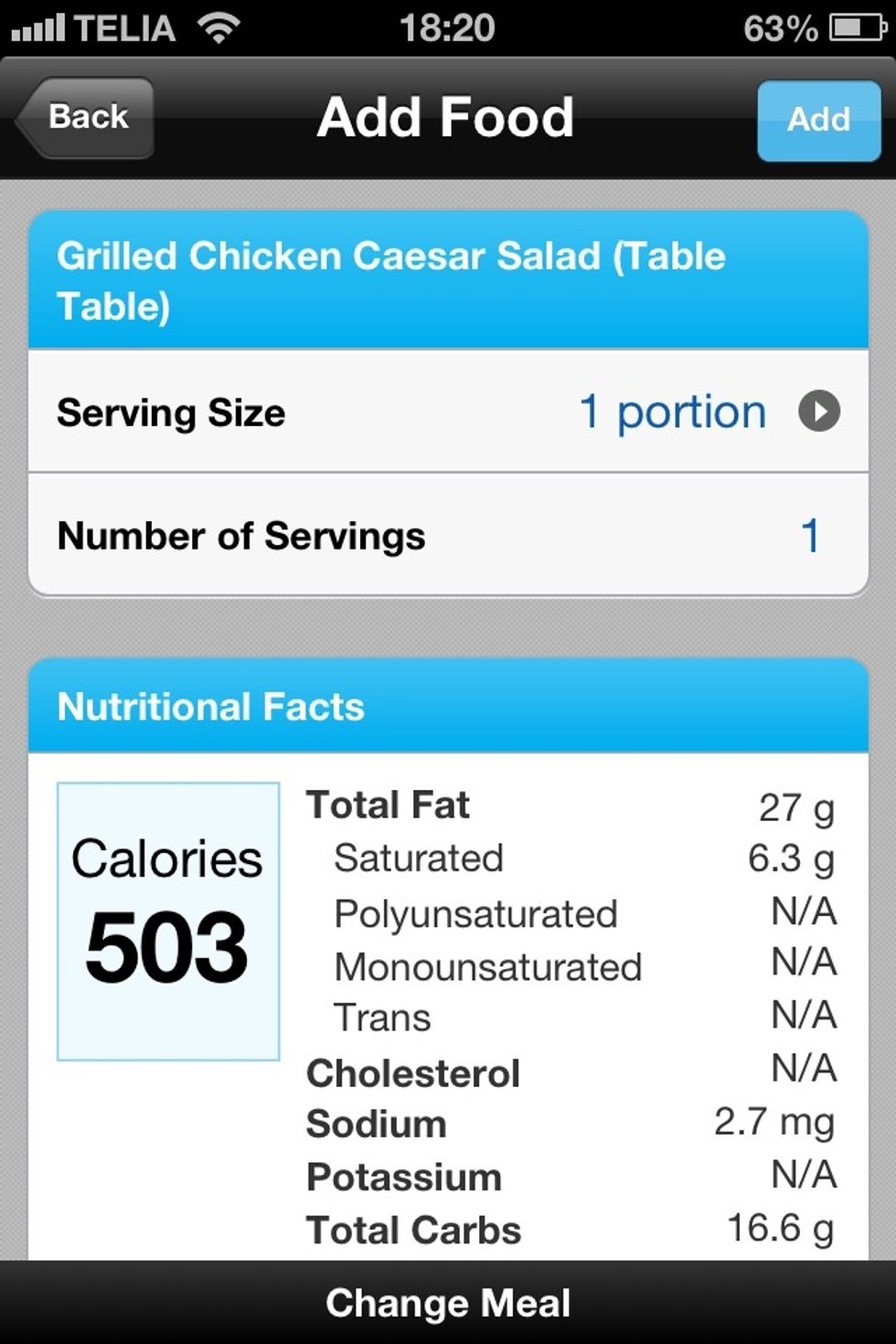 Here is a Caesar salad. The salads I checked ranged from 490-750 cals. The creamy sauce & large portion of cheeses with crutons packs on the fat. Also this salad is usually eaten as a side dish.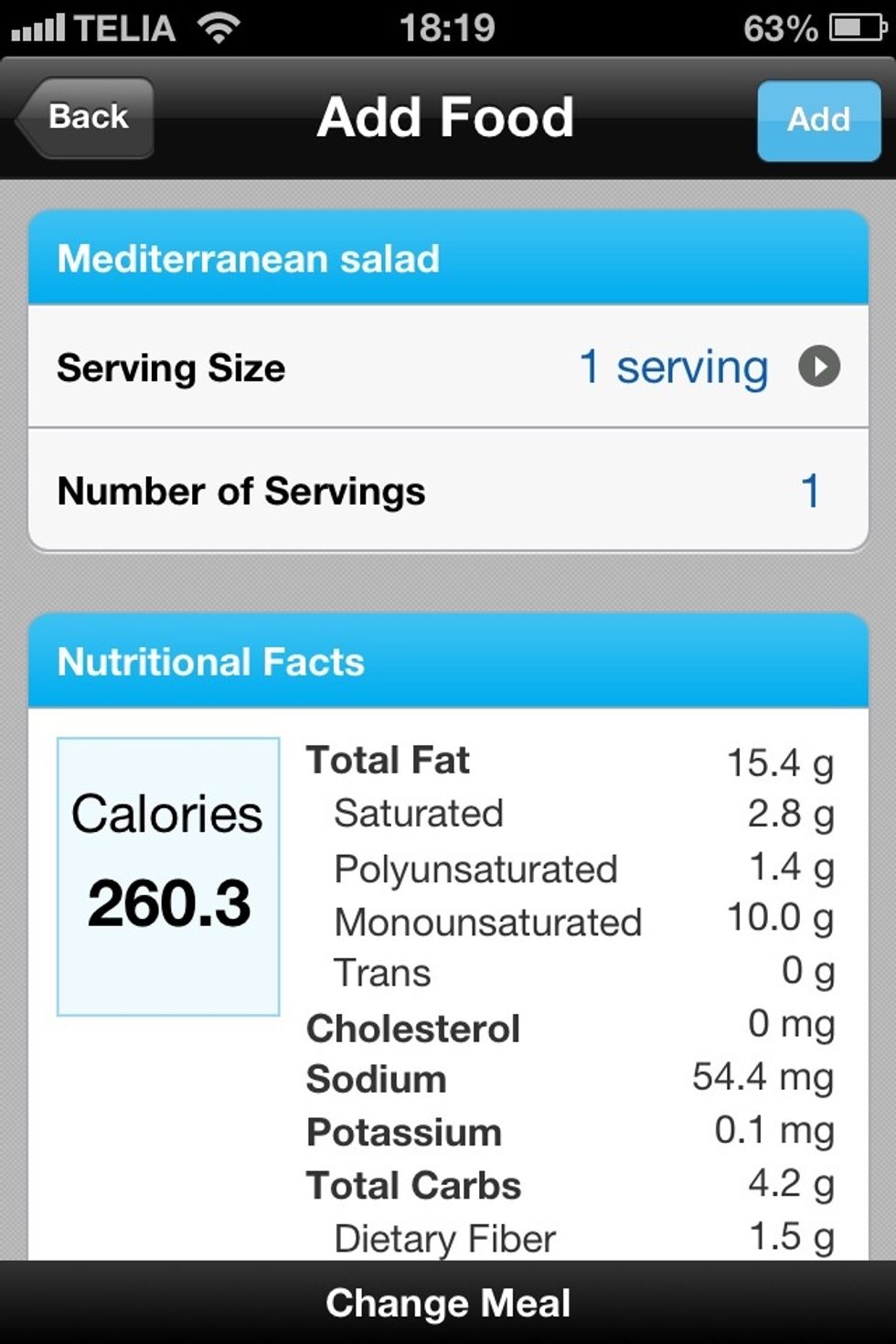 Here is my "Mediterranean salad". Made with spinach, watercress, rocket, 1 grilled chicken breast, 1 tbsp olive oil & 1 tbsp balsamic vinegar. Add cherry tomatoes for just 6 calories each.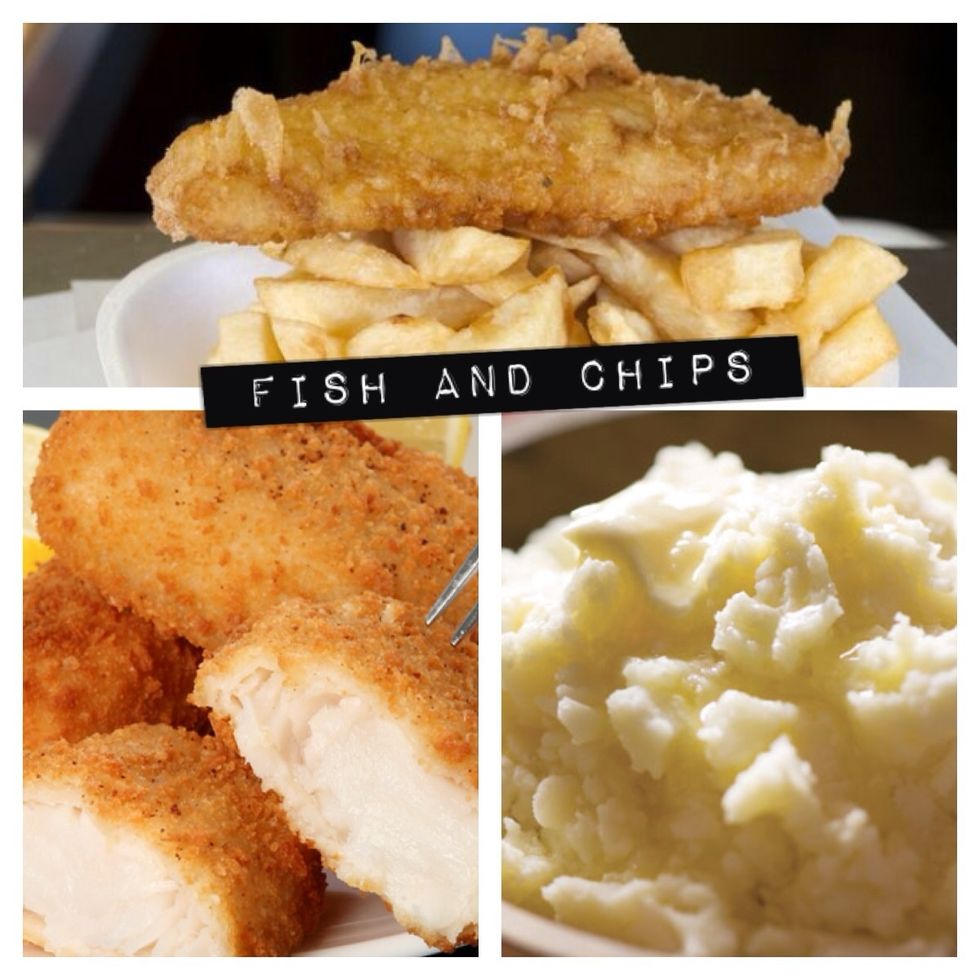 Fish & chips is quite popular in Britain. Battered cod and deep fried chips. Swap this out for cod in breadcrumbs with mash. You can have sweet potato mash &/or unbreaded fish as a healthier option.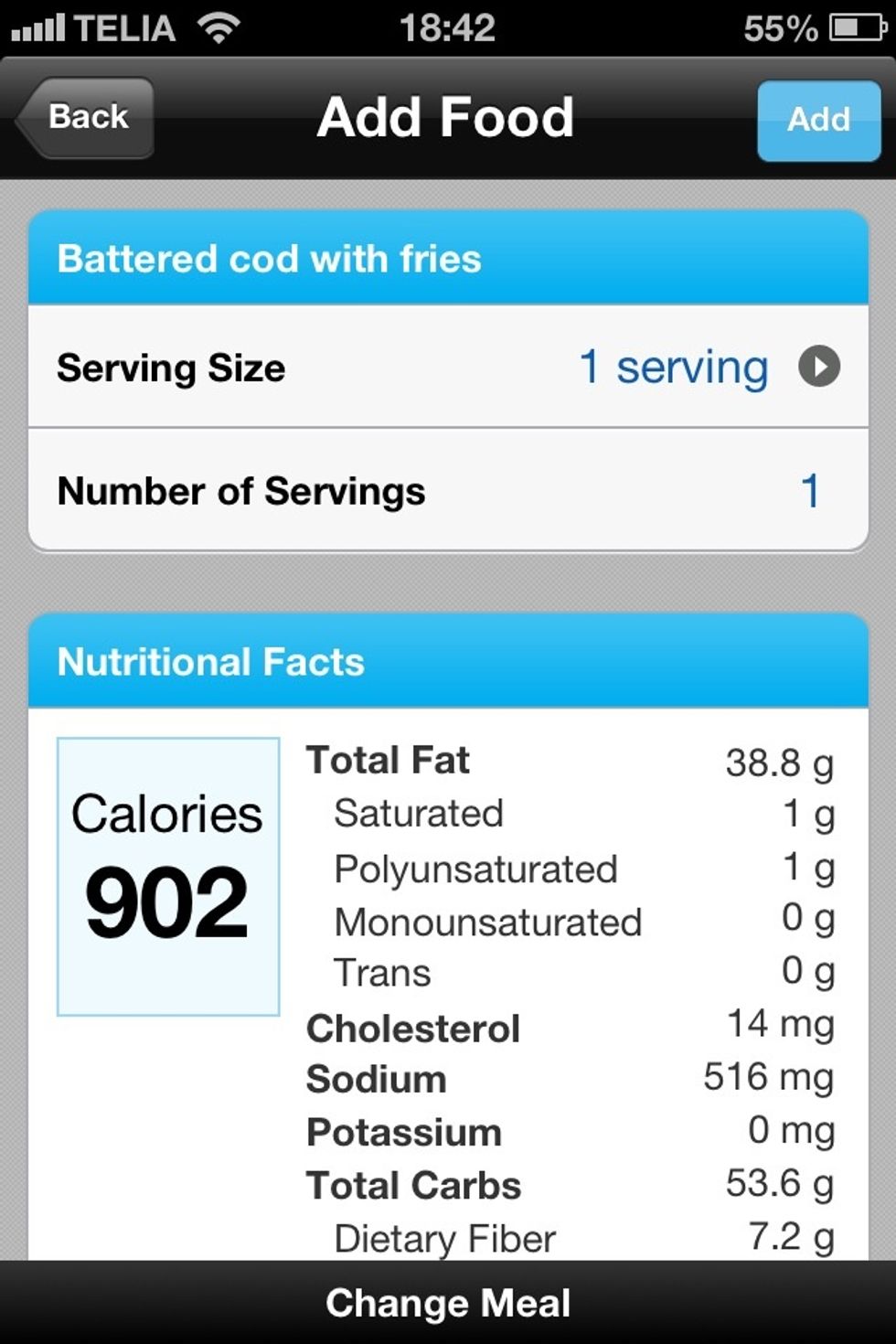 Here are the values for battered cod and chips. Frying food in fat is not only majorly calorific but high in fat too. Also high in cholesterol.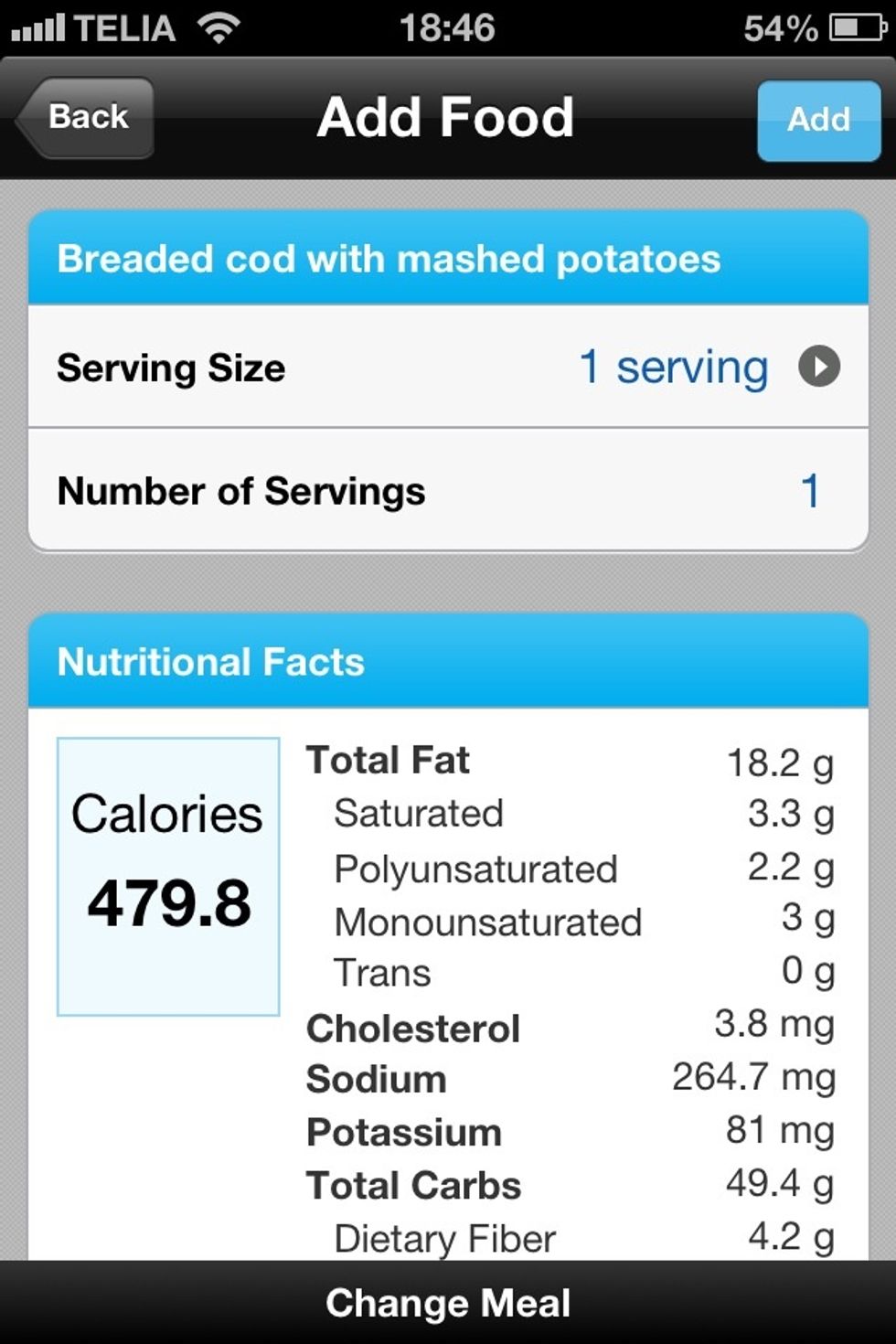 Now with almost 1/2 the cals, 20g less fat & 10mg less cholesterol. This is a much healthier alternative. Sweet potato mash and a grilled filet of cod would be alot less too :).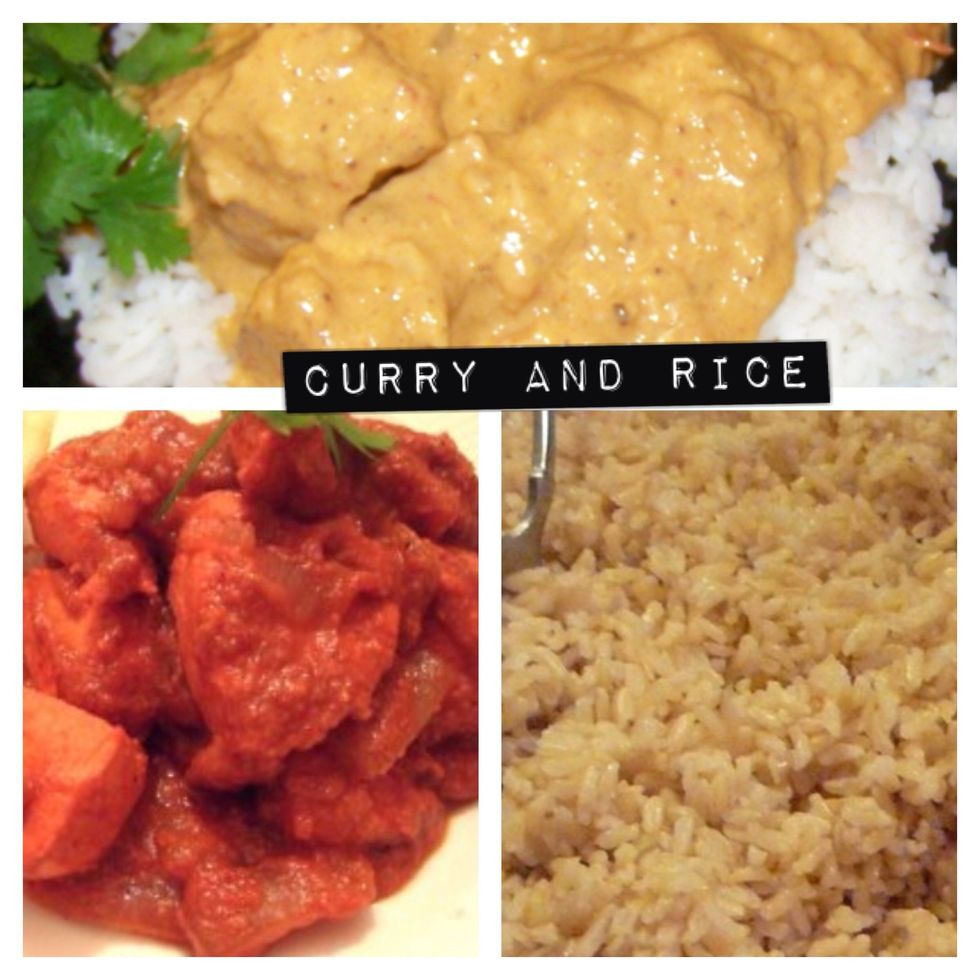 Chicken curry one of my faves :). Alot of curries are traditionally made with cream and are so calorific and fattening! Use curry paste and make your own healthier sauce with brown rice.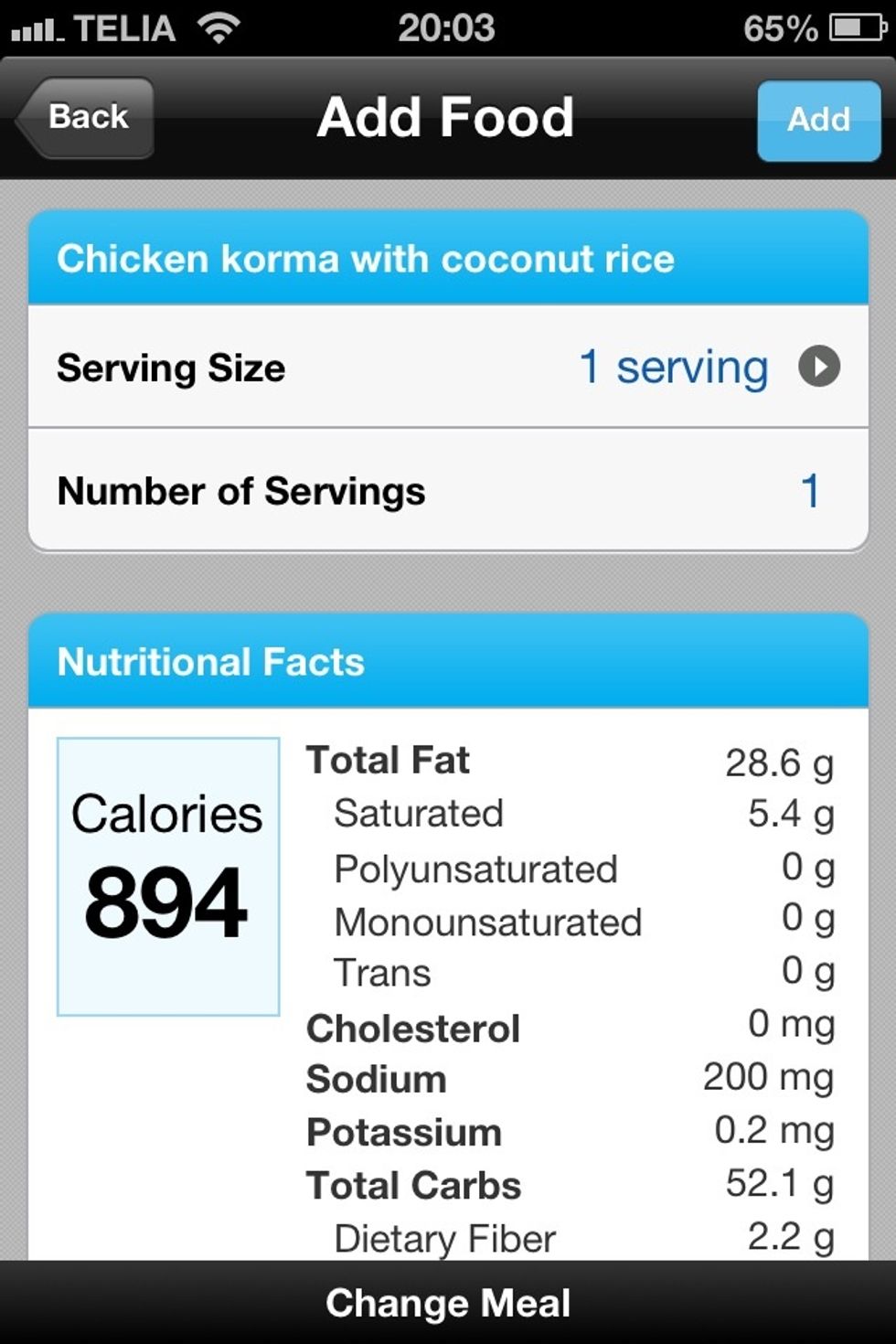 Here is a creamy chicken korma with coconut rice. With nearly 900 cals and almost 30g of fat this is not something healthy.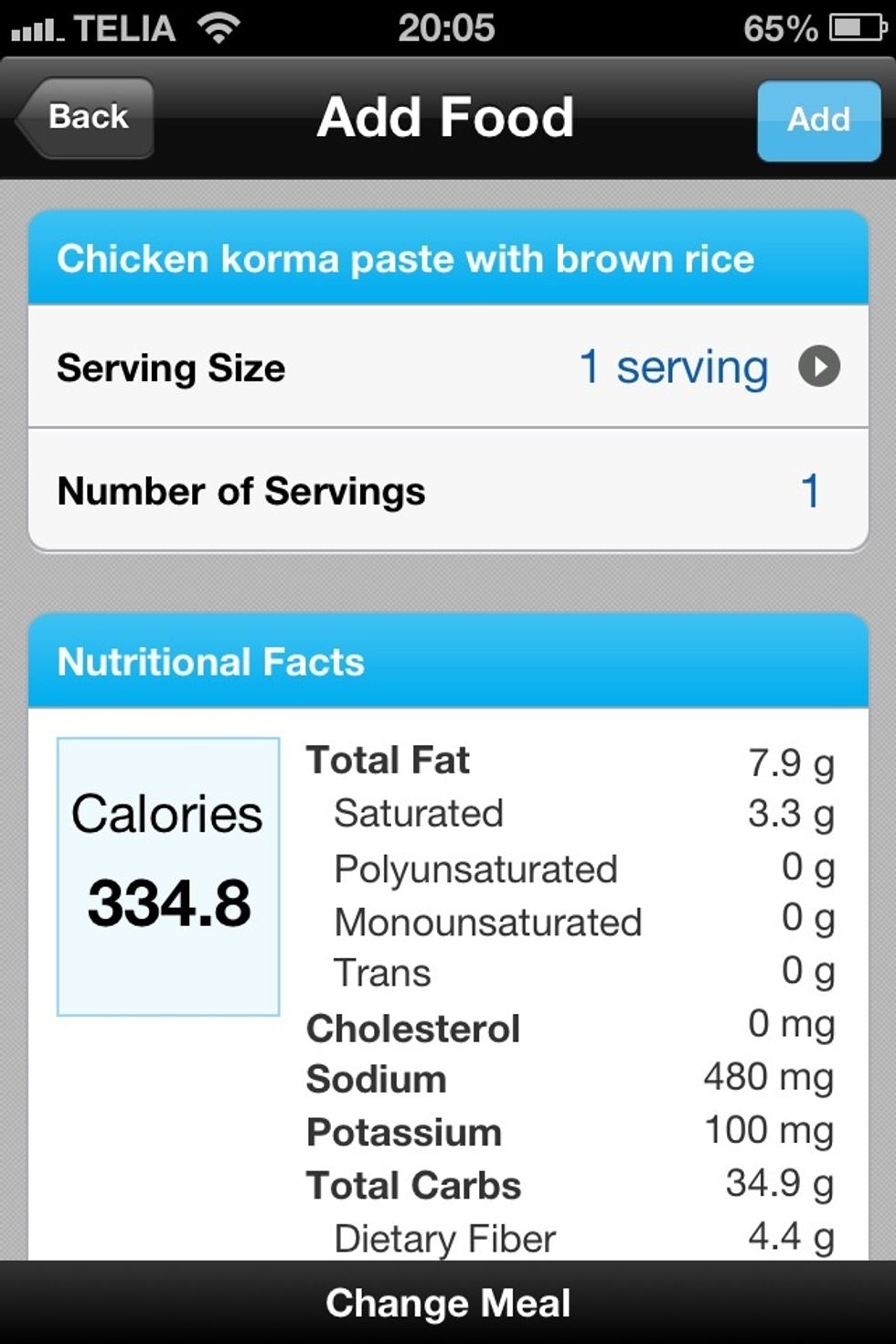 Here is my curry. 1 grilled chicken breast with 2 tsp korma curry paste & brown rice. If you still want that creamy texture add 1tbsp of fat free cream cheese for just 20 cals :). Check the values!
If you have any suggestions, tips or questions please comment. This app will change the way you eat & look at your food forever. Not only will you feel amazing but it will show on the outside too :).
The creator of this guide has not included tools