I was really apprehensive about this meal when my friend mad it for me. For some reason I did not think it would turn out nice, but was I wrong!! It was really easy, breezy and so delicious. Enjoy!
23
In a medium nonstick skillet, bring 1/4 cup water to boil. (1/4 cup water per tilapia)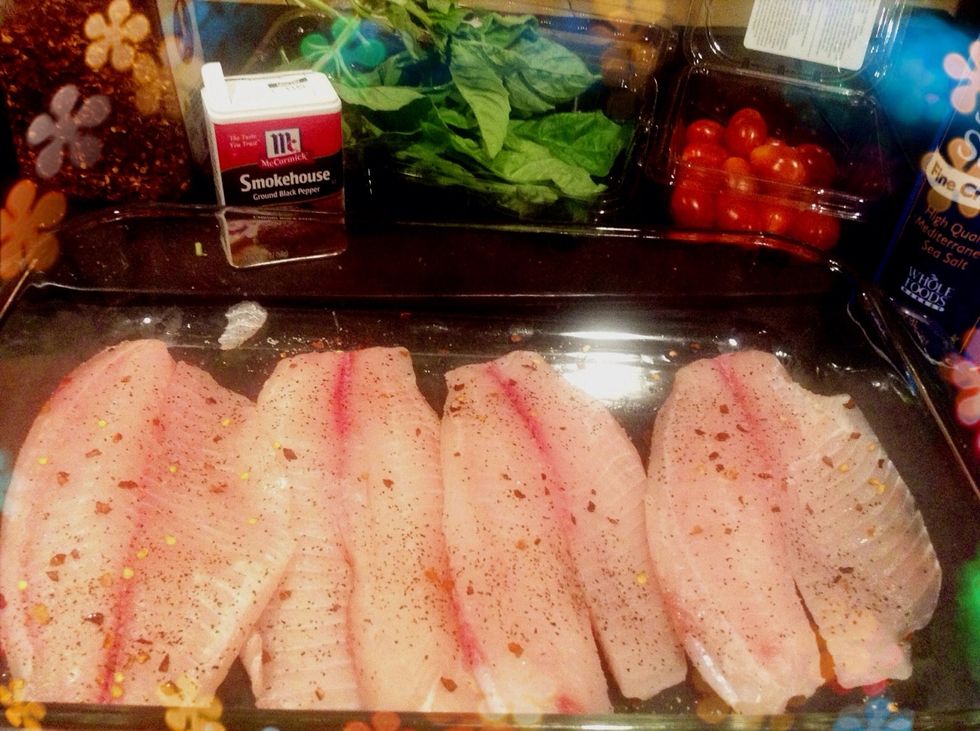 Season tilapia with salt , pepper and red pepper flakes.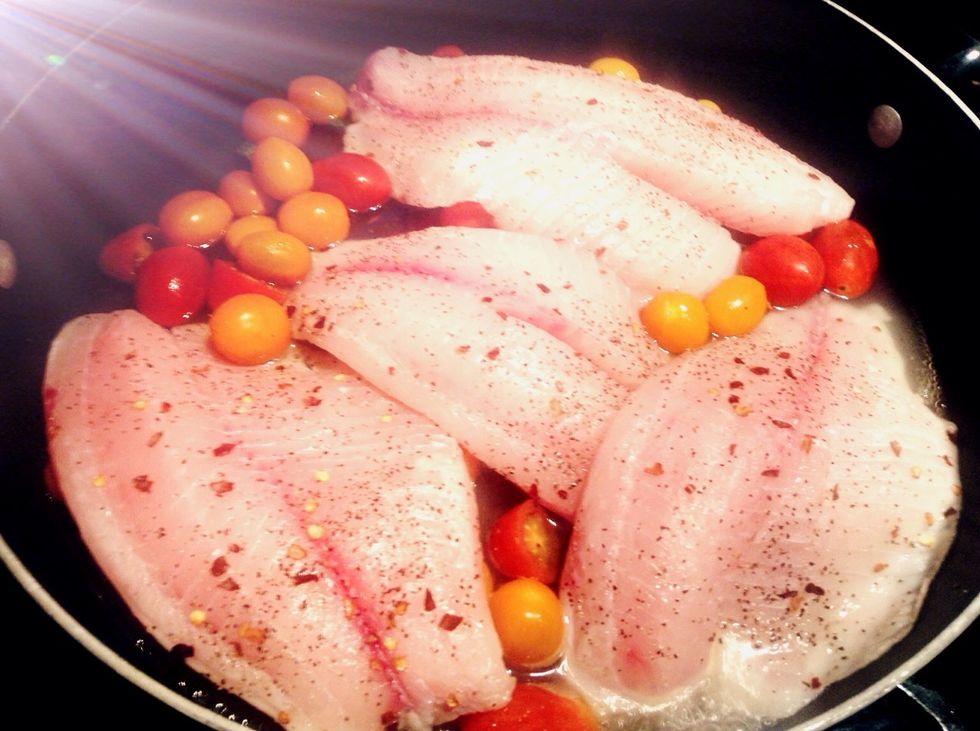 Add tomatoes top with tilapia.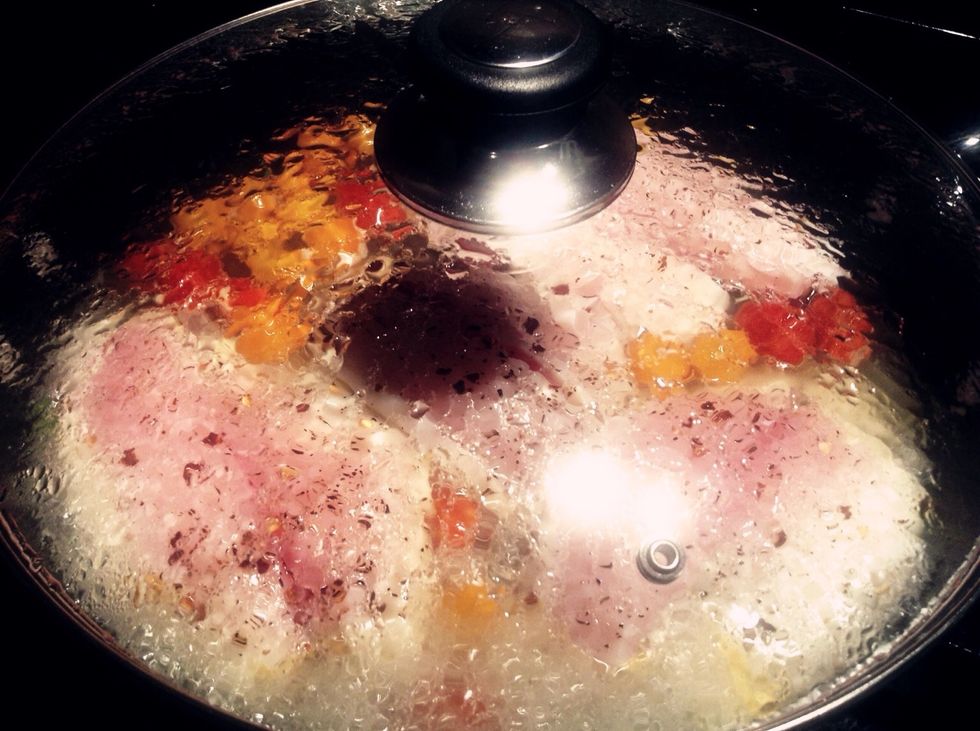 Cover, and cook for 3 minutes.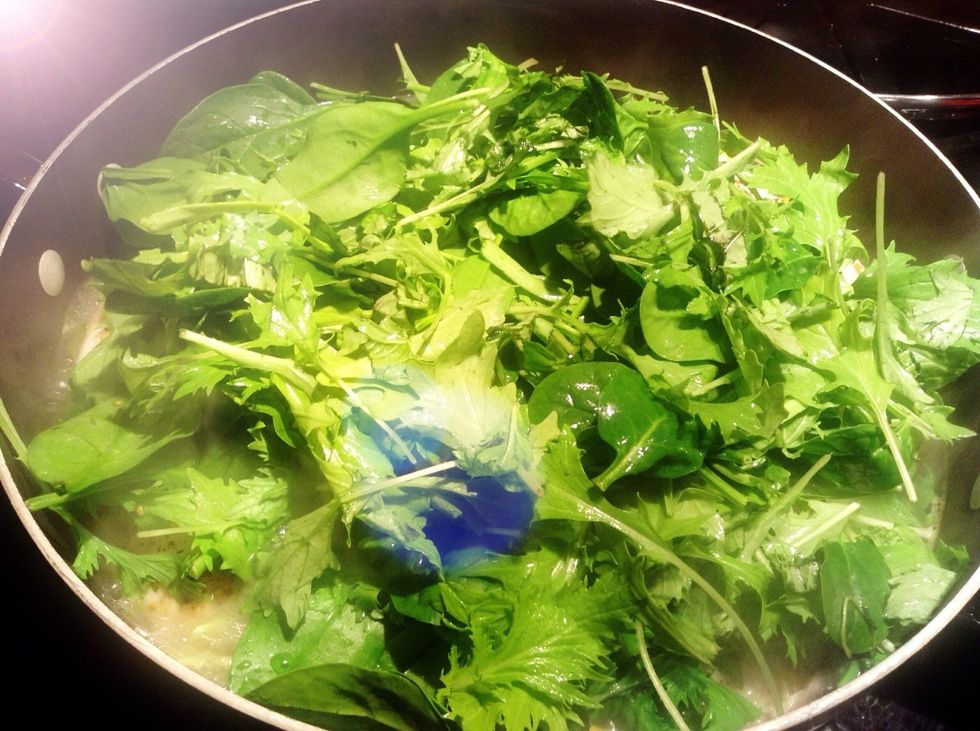 Add arugula (I also add some baby spinach and basil).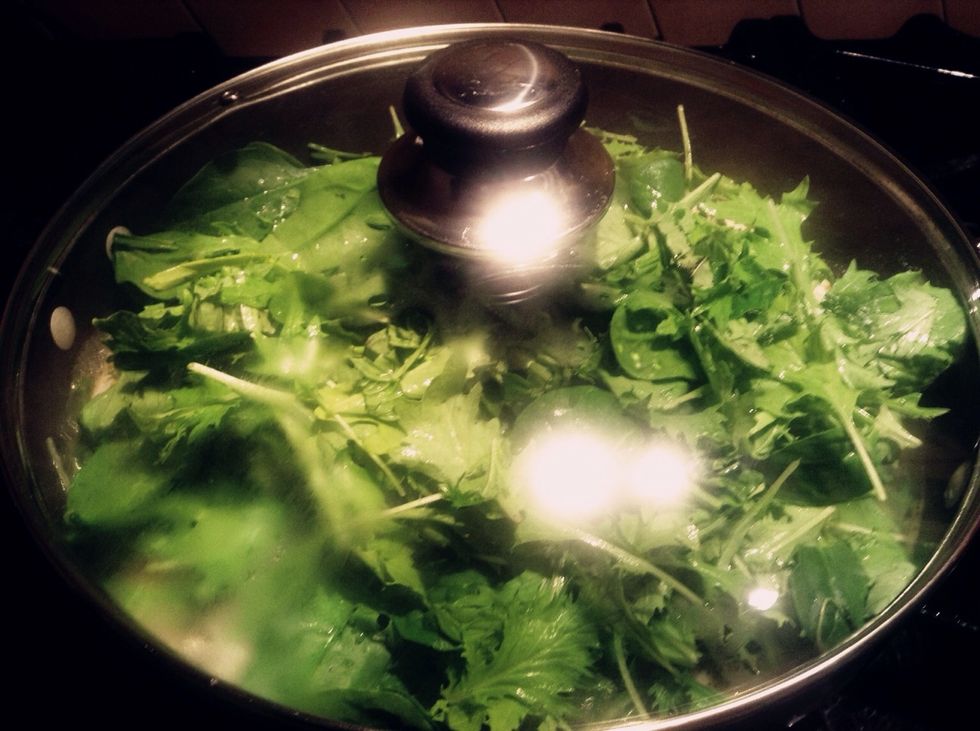 Cover, and cook until tilapia flakes easily with a fork, about 2 minutes. With a slotted spoon, transfer tilapia and vegetable to a plate (reserve skillet).
Now, make the sauce. Add butter, lemon juice, and capers to skillet; swirl until butter has melted. Mmmmmm it smells so good.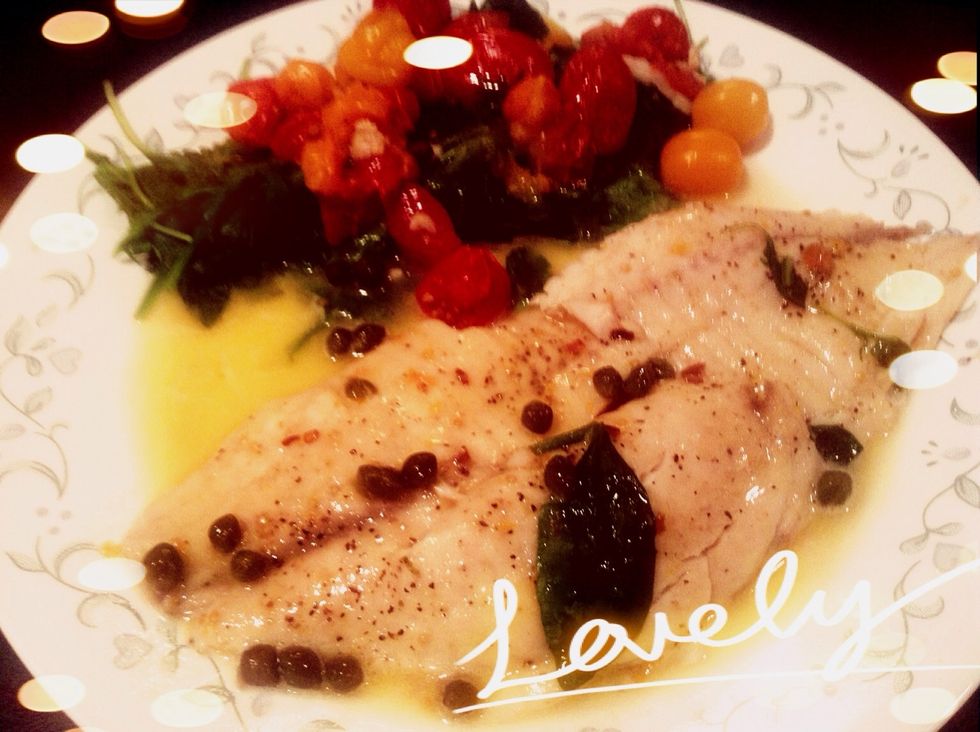 Serve tilapia over arugula and tomatoes; drizzle with sauce. The capers, butter and lemon just pack a real flavor punch to normally bland tilapia. This is super easy, very refreshing, and delicious.
Please note that the supply list is for a single serving and to adjust accordingly.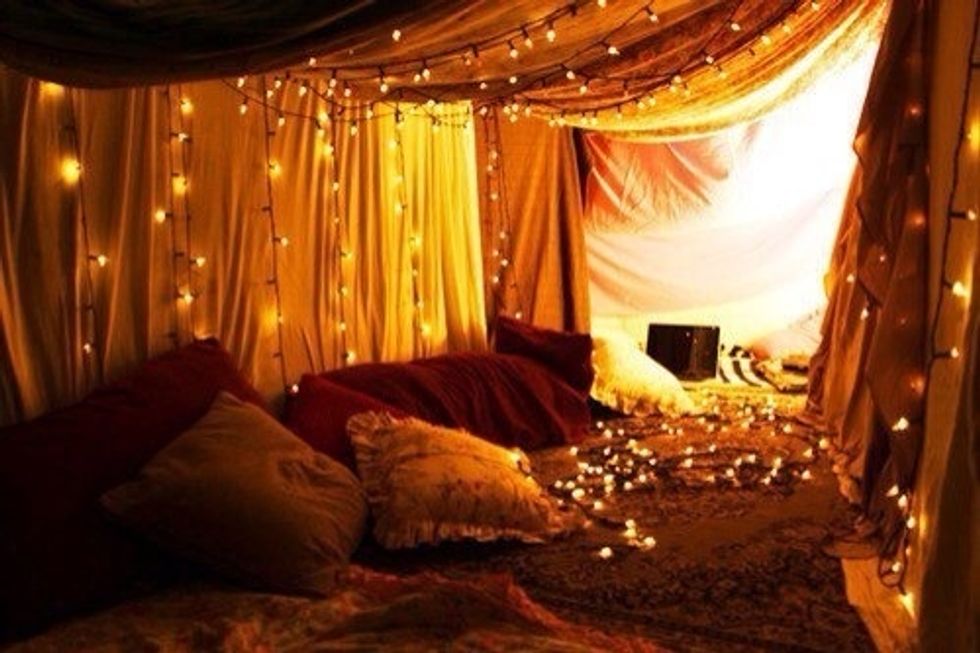 Less cooking time; more time to relaxing. Enjoy
1/2c cherry tomatoes (red and yellow)
1/4tsp Red Pepper flakes
1.0 Tilapia (8 ounces)
2.0bnch Arugula
1.0Tbsp butter
1.0 Fresh Lemin Juice
1.0Tbsp Capers, rinsed and drained
Salt and Pepper
1.0 Hot mana