A naturally sweet and buttery winter vegetable helps take traditional comfort food from diet don't to diet do.
5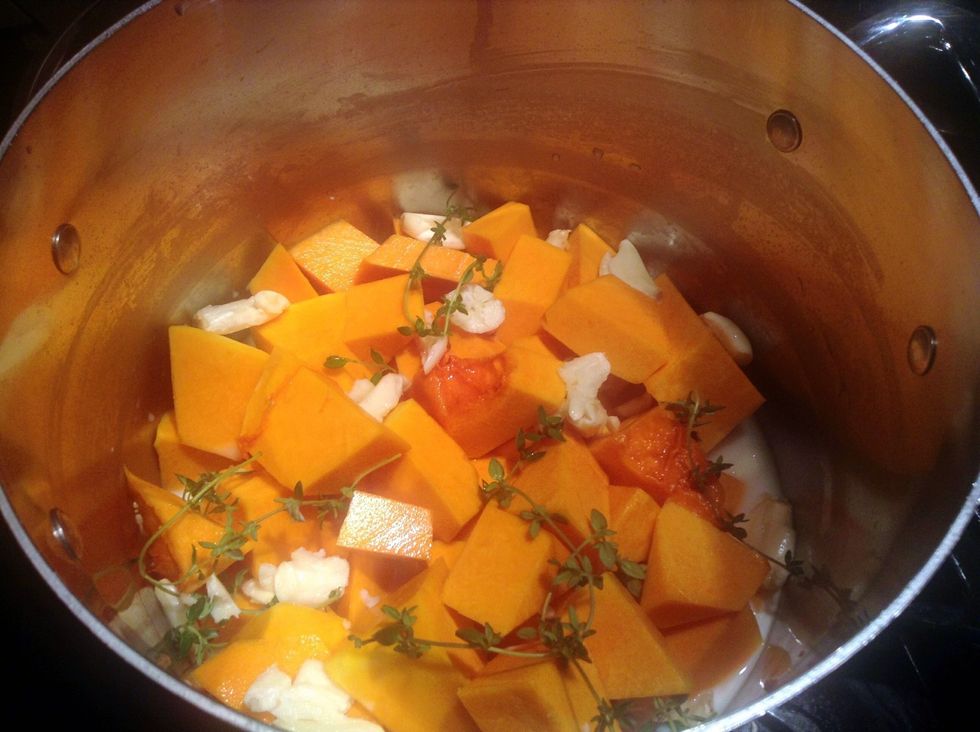 Preheat oven to 375F. Peel and seed squash then cut into chunks. Add to pot with garlic,thyme, milk and chicken stock. Cook over medium heat for 15-20 minutes.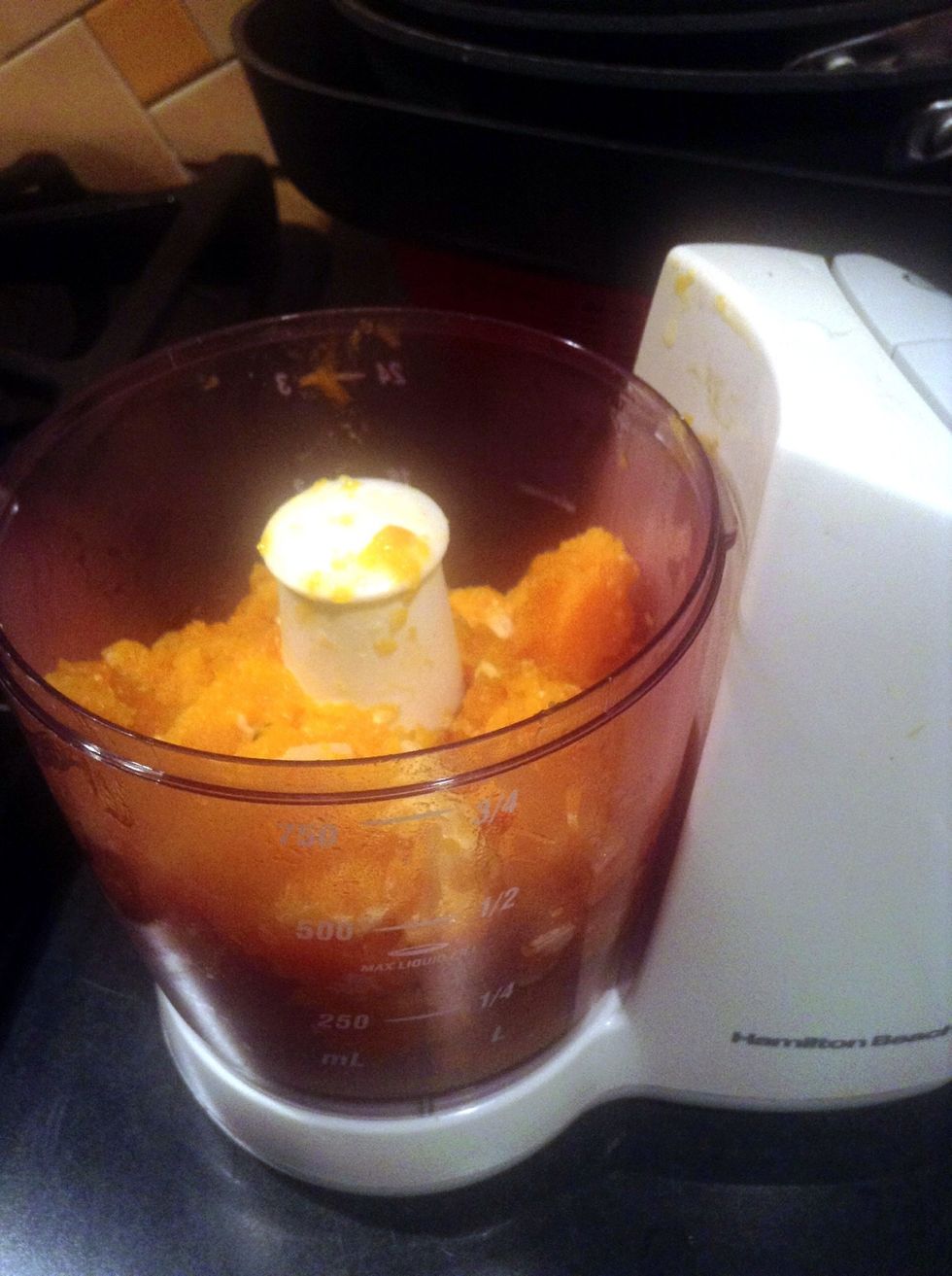 After squash is fork-tender, remove from heat and discard thyme. Transfer mixture to a food processor or blender pulse until smooth. Set aside.
Meanwhile, cook macaroni according to package directions until dente. Drain and rinse with cool water.
Lightly coat casserole dish with oil or cooking spray and spread macaroni in an even layer. Pour squash mix over macaroni, cover dish with foil, and bake for 45 minutes.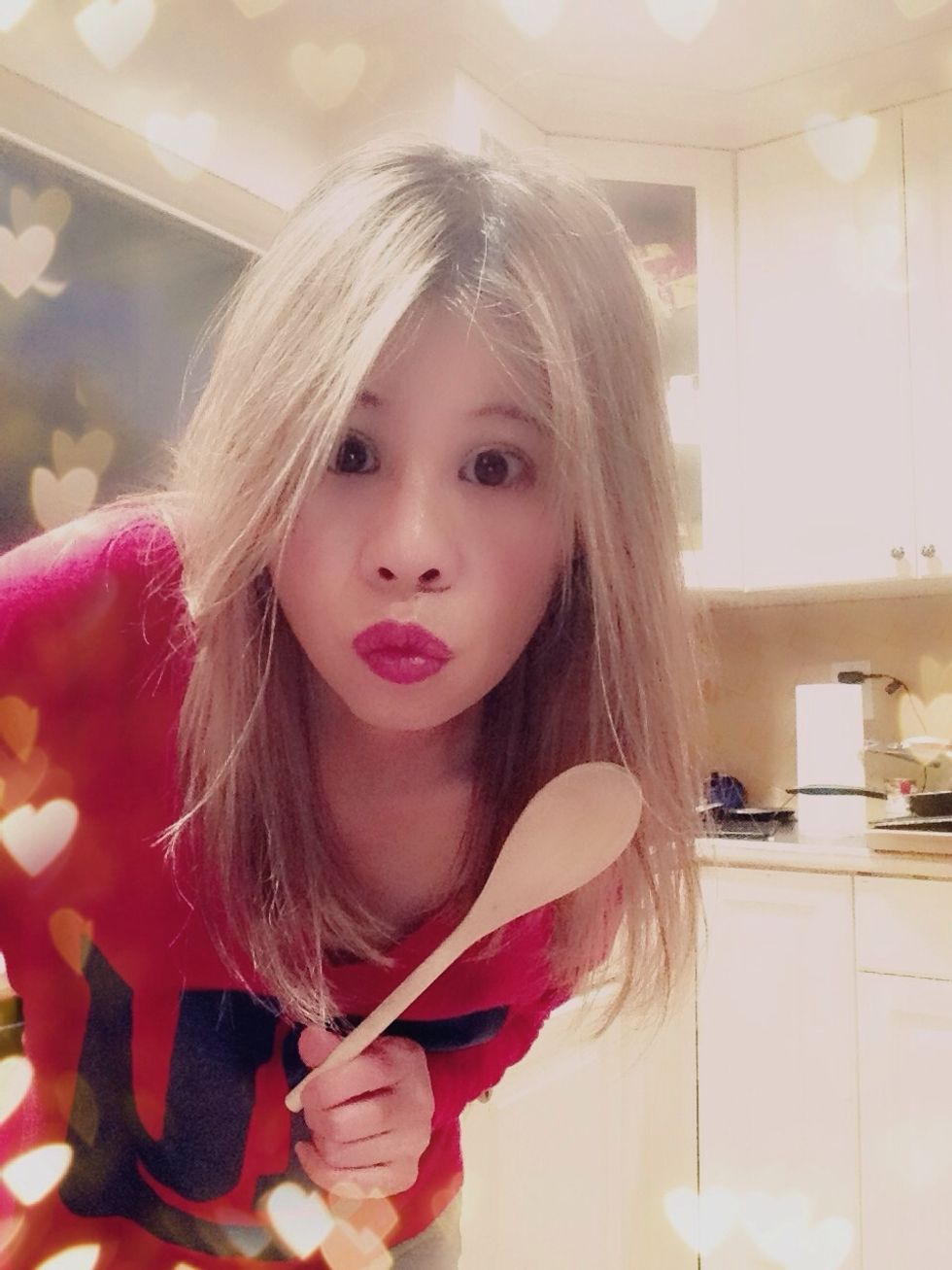 Take a little break and look sexy, happy or silly. Who says being a mom can't be sexy?
While the macaroni is cooking, mince two garlic cloves and combine Ina small bowl with Gruyere, pinko,parsley, and salt.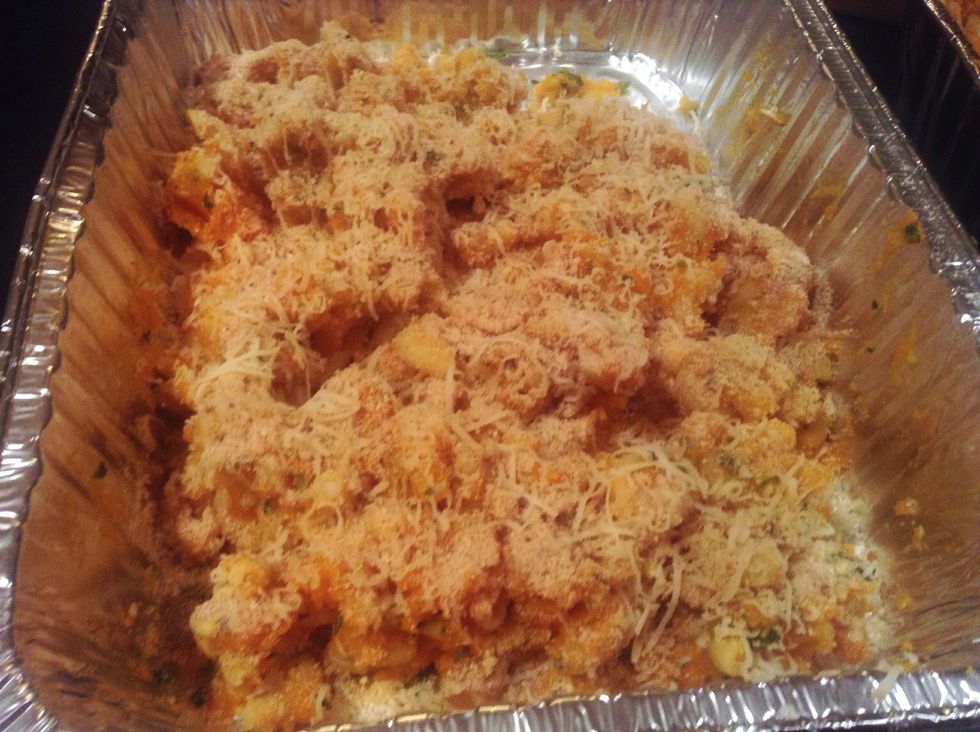 Top cooked noodles with cheese and bread crumb mixture and baked for 5 -10 minutes or until browned.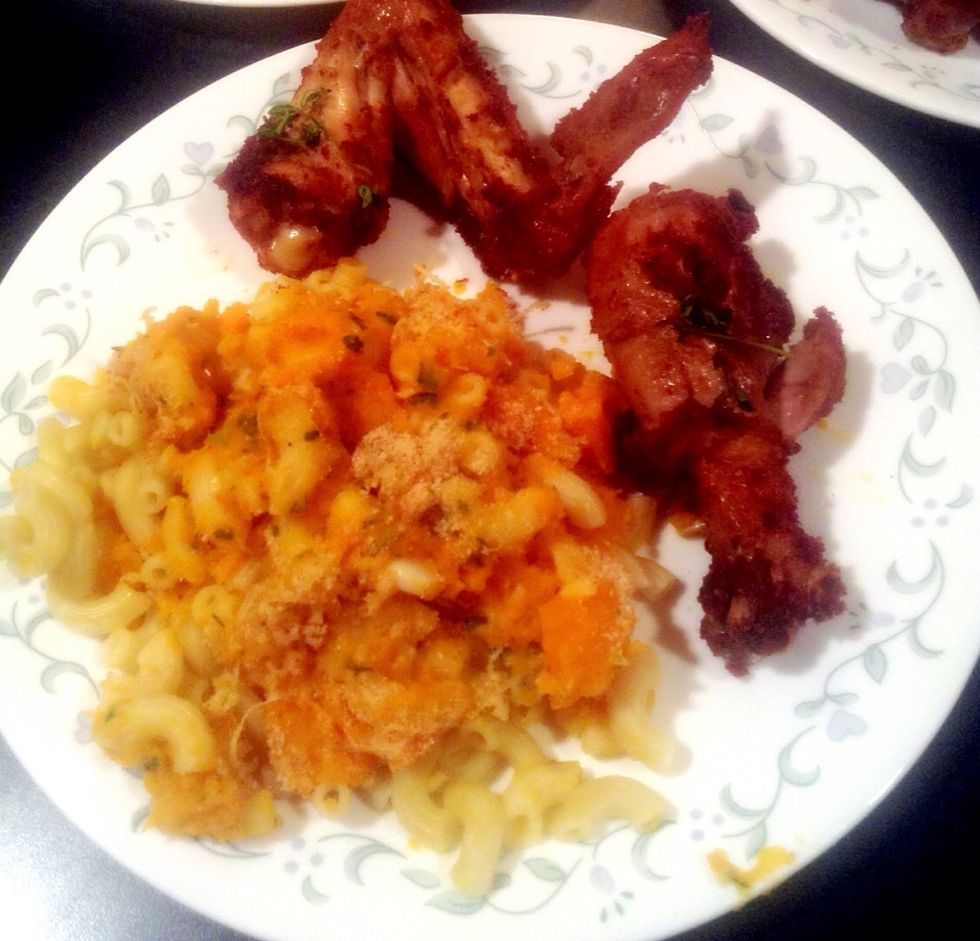 Meanwhile, fry the chicken in the oil until brown. It should take dark meat about 13 to 14 minutes, white meat around 8 to 10 minutes. Serve immediately. Fried optional.
Serves: 6 Prep time: 20 minutes Cook time: One hour Nutrition per serving( without fried chicken) 443 calories 5g fat 86g carbs 16g protein,6g fiber 160mg calcium,5 mg iron
1/2lb Butternut squash
8.0 Garlic clove
1.0 Spring thyme
2.0c Milk or almond milk
2.0c Chicken stock
1.0lb Small elbow macaroni
2.0Tbsp Grated Gruyere
3/4c Breadcrumbs
1.0Tbsp Finely chopped parsley
1/4Tbsp Salt
1.0 Hot sexy mama