How to cook yoghurt chicken for 8 for under $16
Cook Yoghurt Chicken for 8 for Under $16
40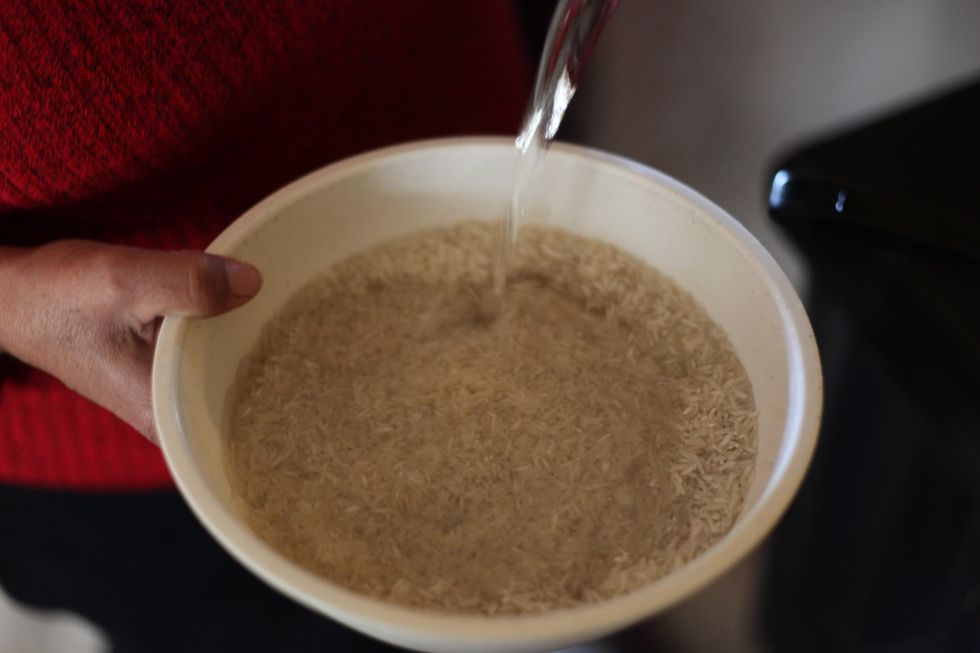 Before you start, boil some hot water and soak your rice. You can do this during the time you prepare the rest of the dish.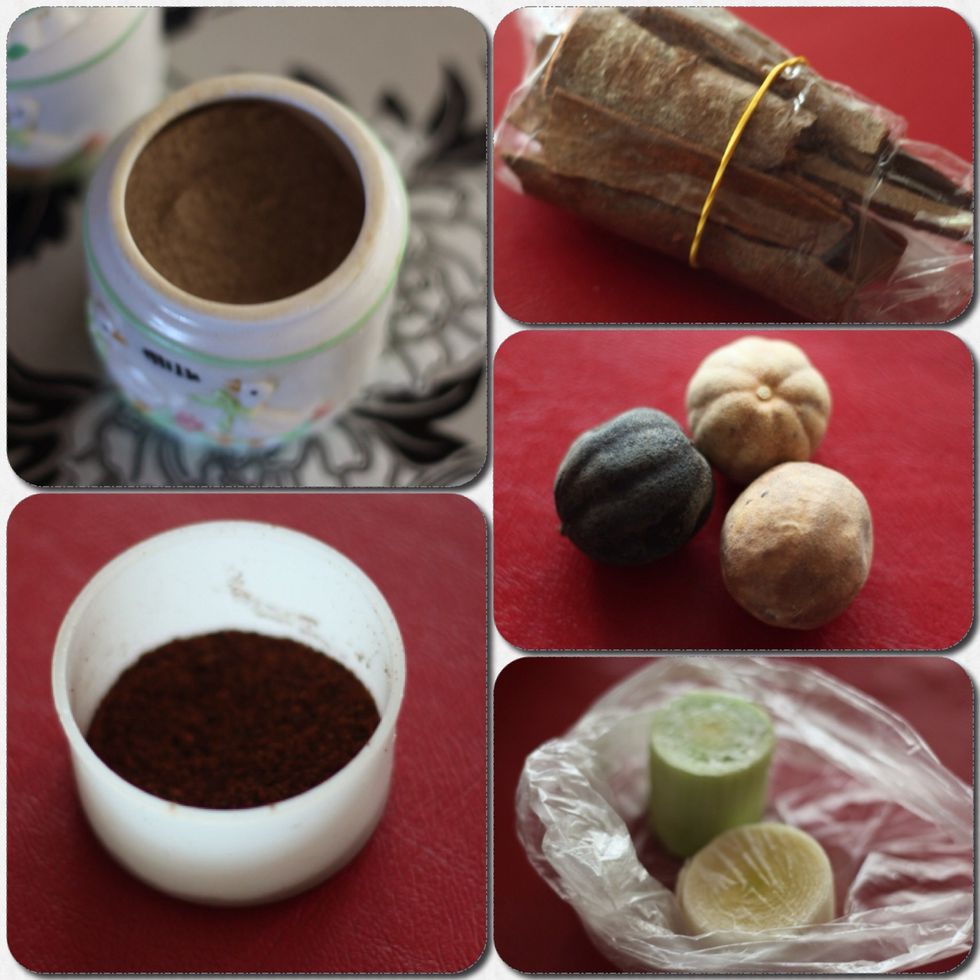 For your chicken. 1 teaspoon of white pepper, 1 teaspoon of cloves, 2 pieces of leek stalk, 4-6 pieces of cinnamon sticks. For those balls if someone knows the name, please comment on the next step.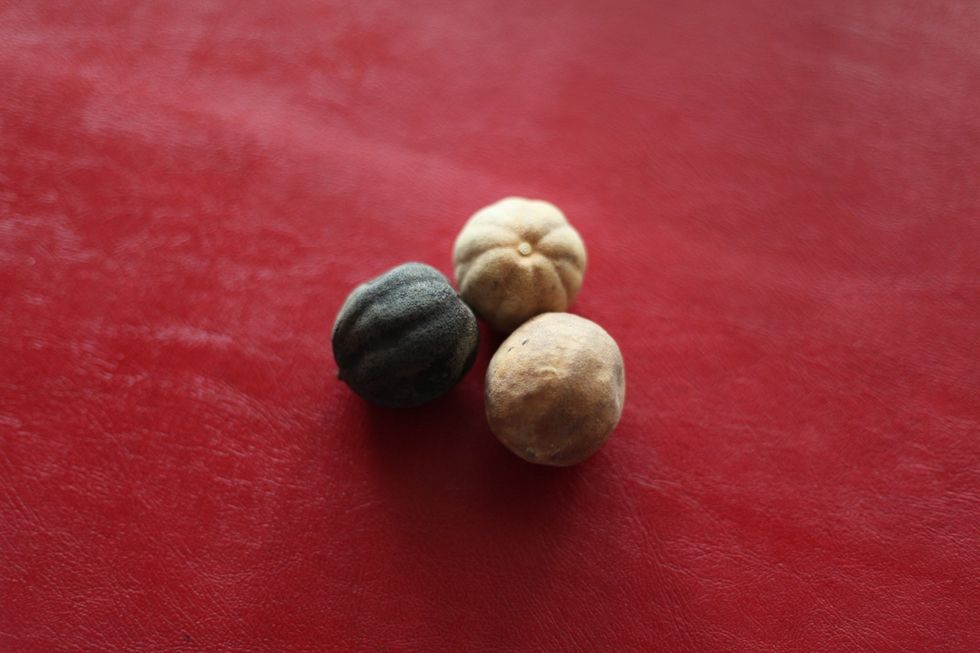 I'm an amateur chef with no culinary education, just passion for food. Sorry, I dont know what these are in English. So snapguiders, please help me with the name of these fragrant balls?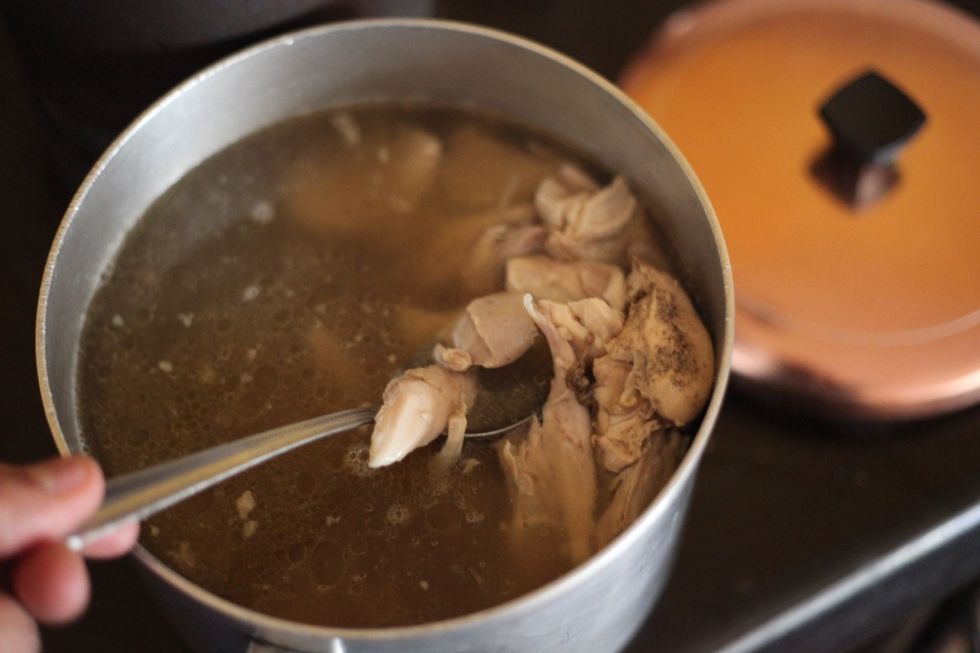 So add your 5 spices into the chicken with 1 liter of water and boil. Boil for about half an hour. Do not throw out the water.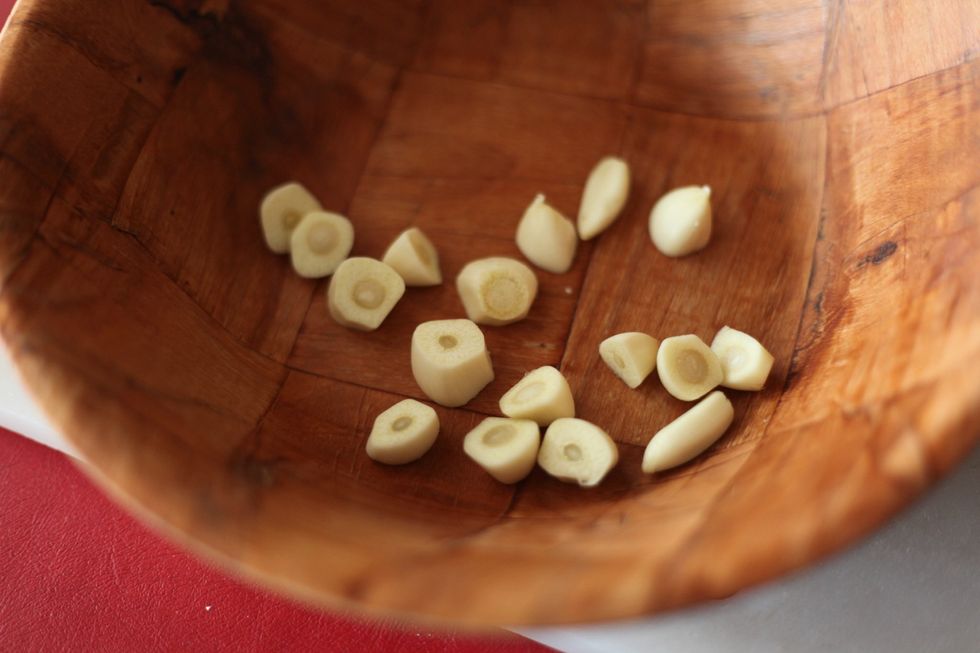 While the chicken is boiling away, prepare 10 pieces or so of garlic and chip into small pieces.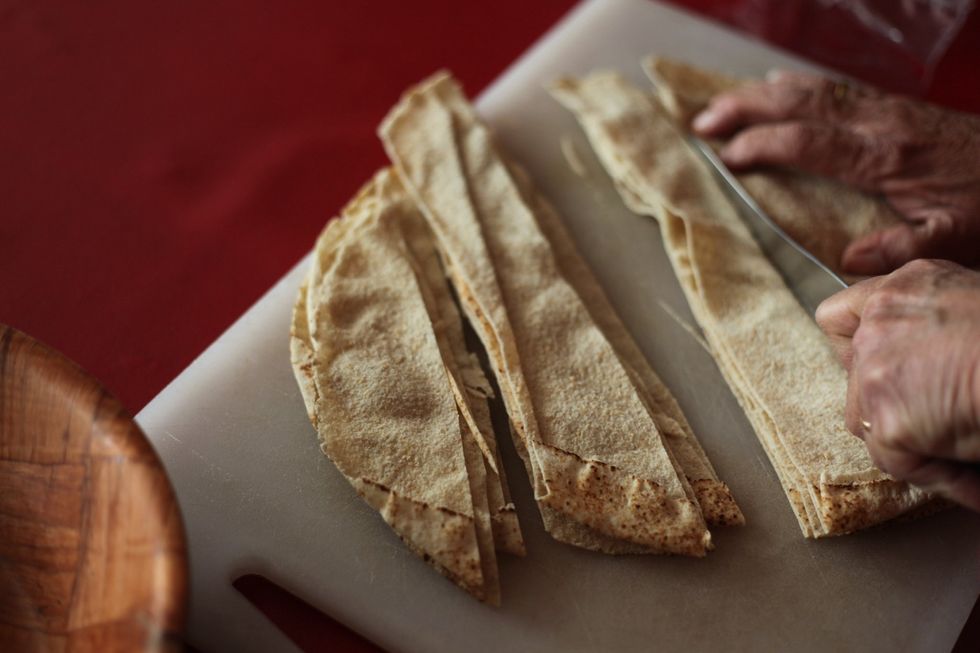 A bag of lebanese bread comes with 7 pieces (14 when you separate) and is around $2.30 from the bakery. We need to cut square chunks.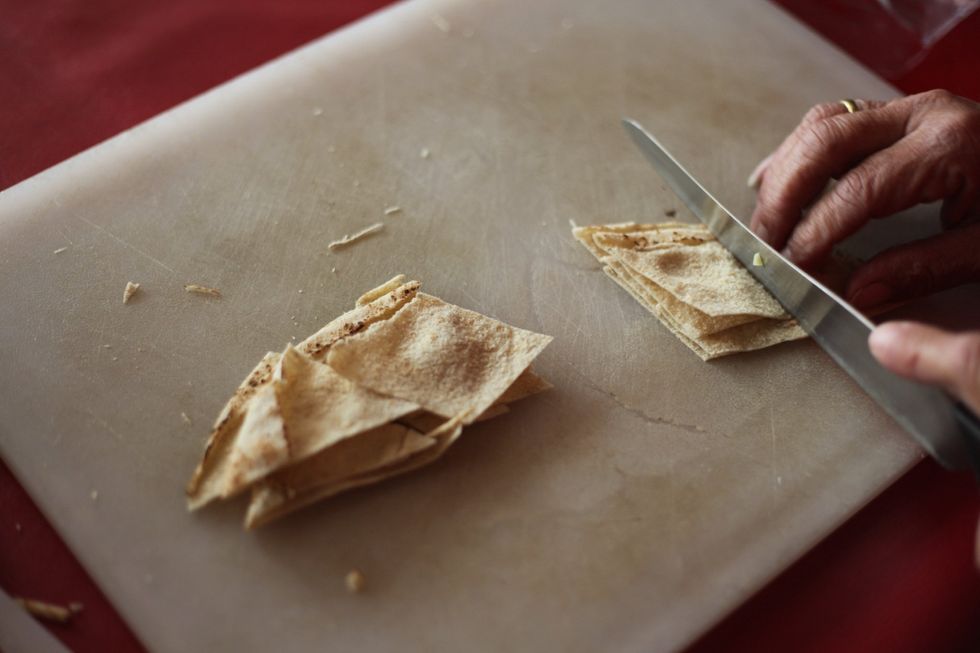 Chop 6 pieces of Lebanese bread (it will be 12 if you've split the bread open) It's the same thing.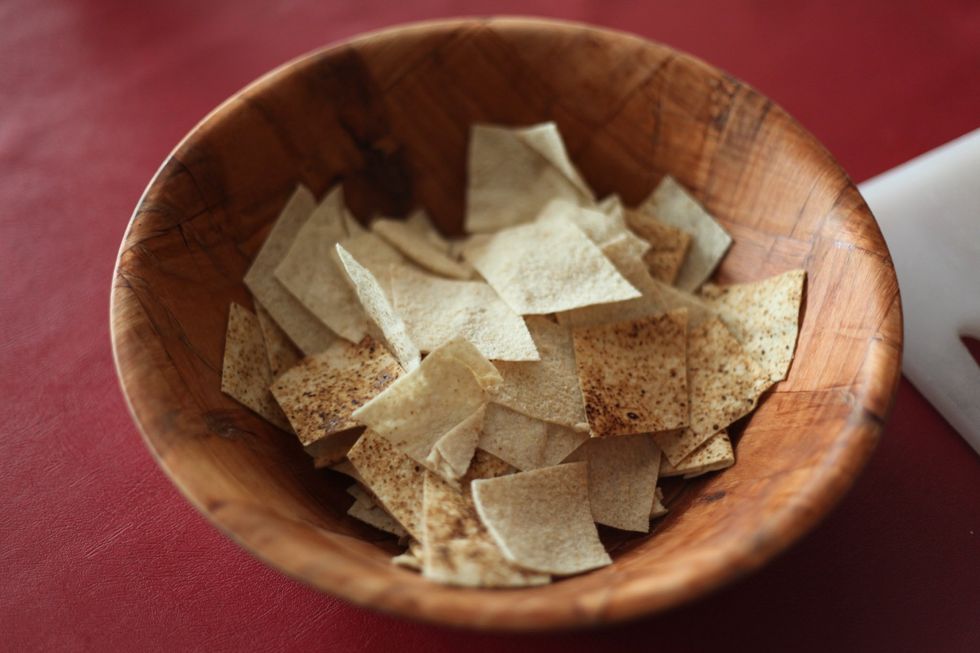 Does your bread look something like this? Excellent! Let's keep going.. This dish is simple and so flexible, you can adapt to your taste as you like.
Grind the garlic into a fine paste. If you don't have a crusher just chop finely.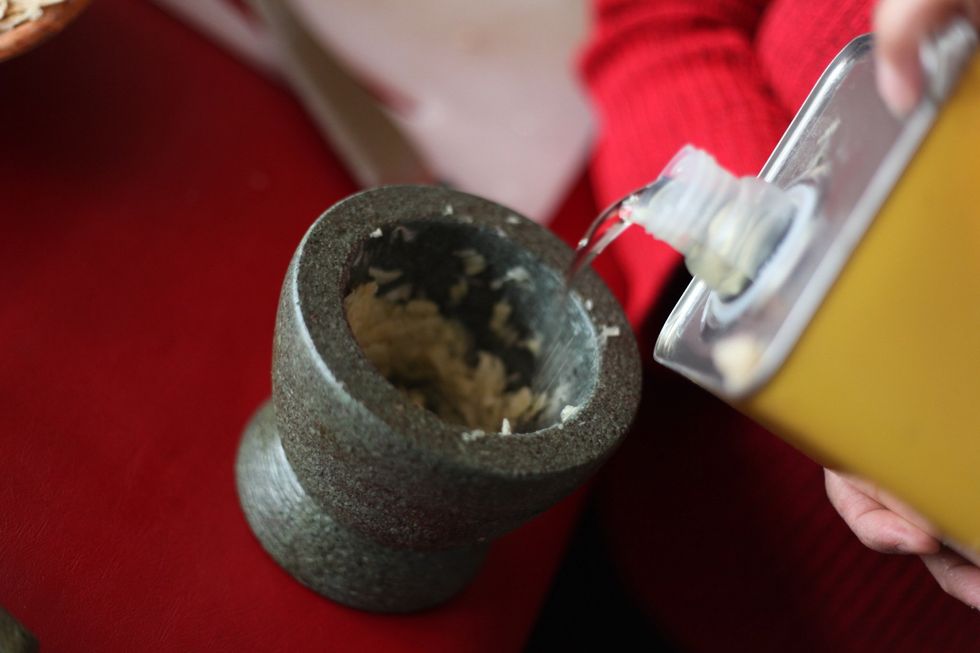 With the garlic you just pulverized, add about 1/2 cup of vegetable oil and stir.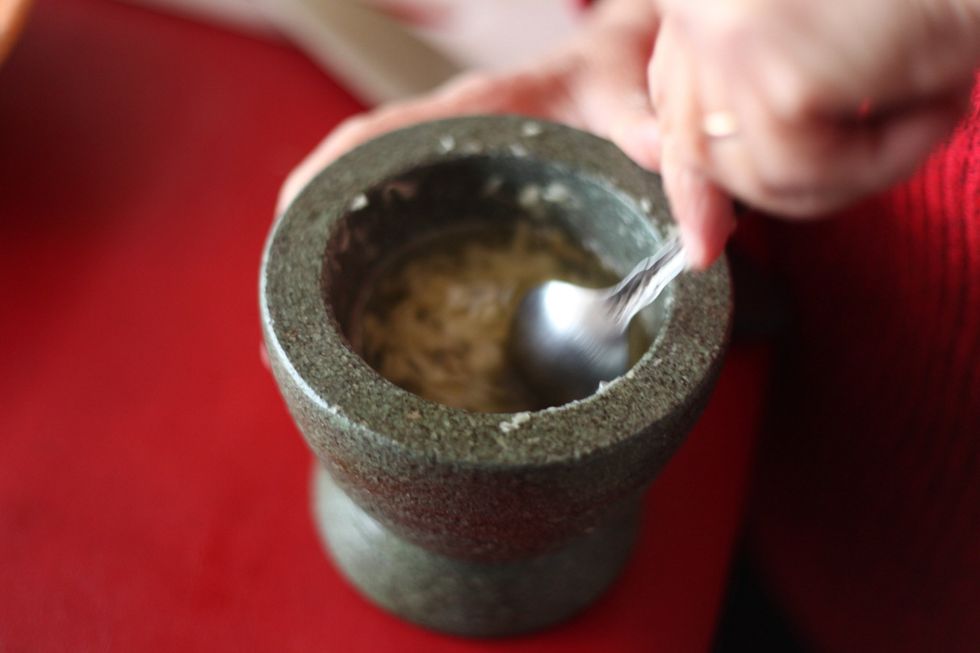 You can try this with olive oil but the kitchen goddess refuses to allow it. For crispy bread we must use vegetable oil. Don't mess with a 70 year old woman holding a wooden spoon!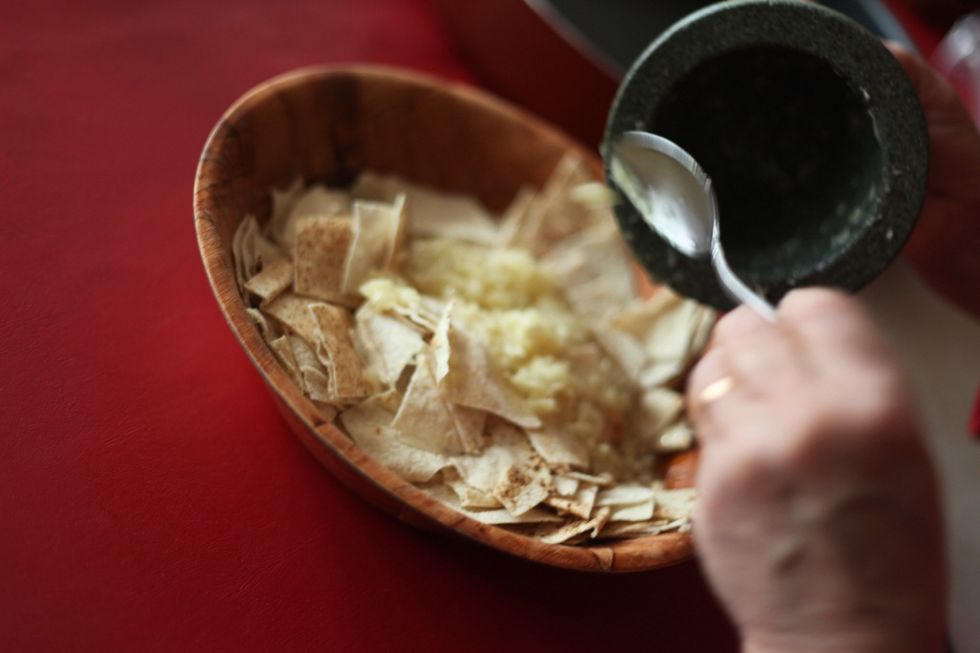 Place your oil and garlic mix into the bread and get an even distribution of garlic and oil through the bread.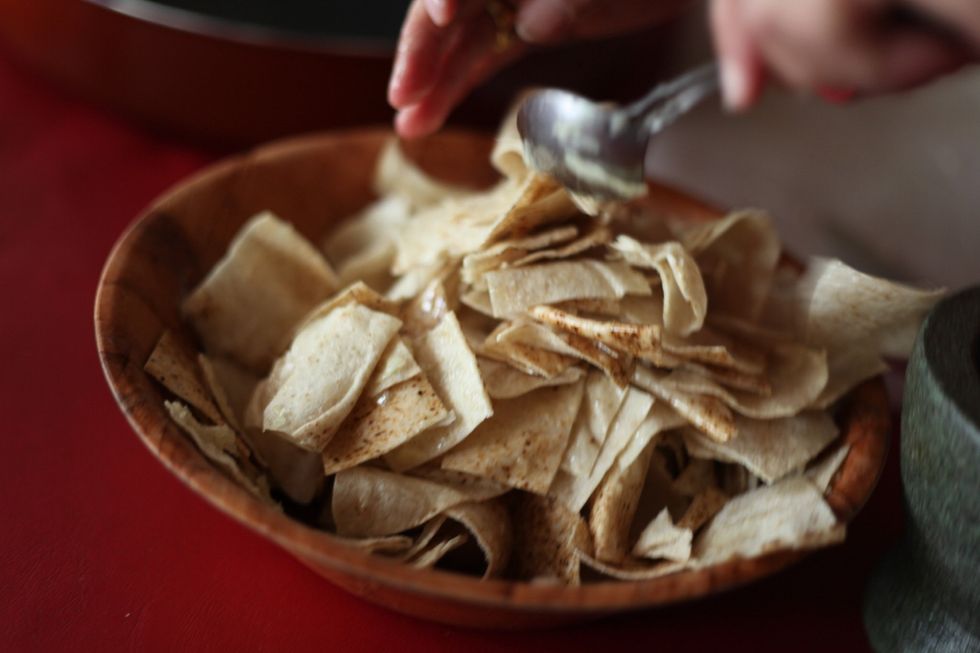 Have you washed your hands? Put that spoon down and get your hands into that bread and garlic mix.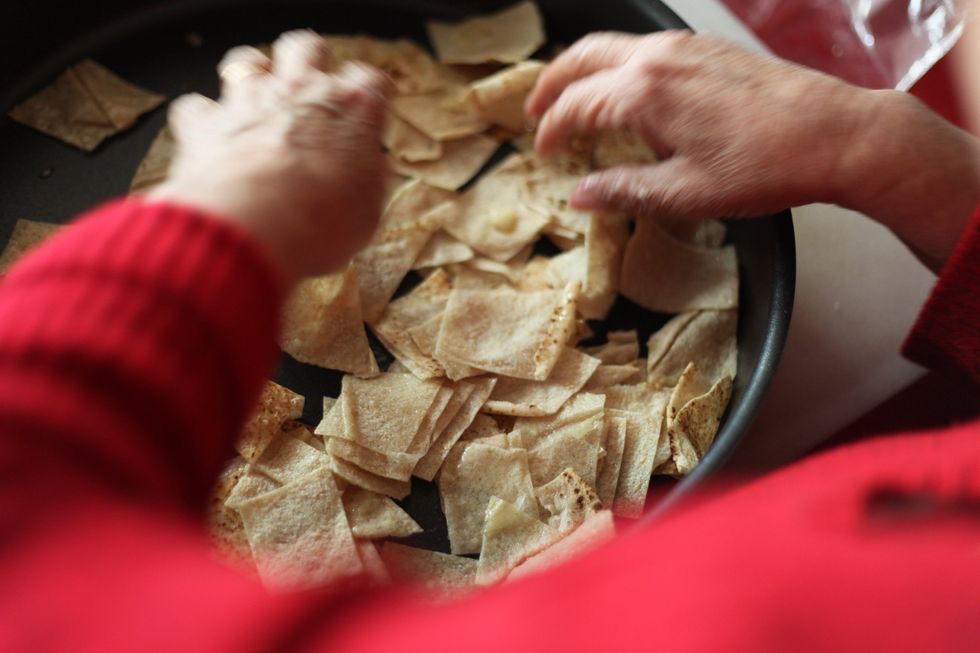 In a non stick deep pan, place the garlic soaked bread in it and bake for 15 minutes total on 200 deg C. Check on the bread half way through until its a crispy, golden colour.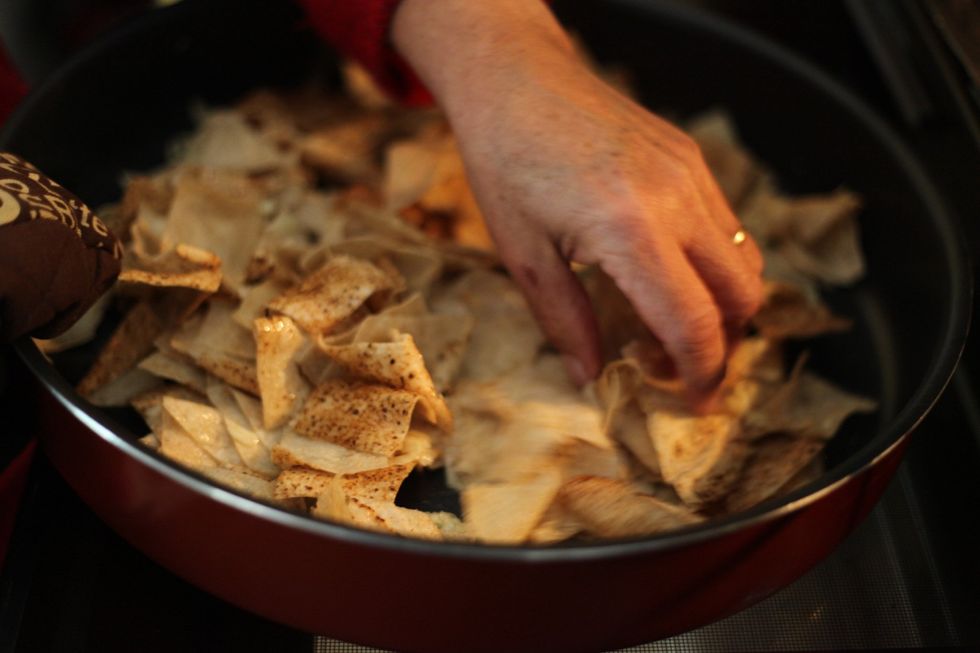 Please don't burn yourself. Take out the bread and stir the bread so the crispy goodness is on all sides.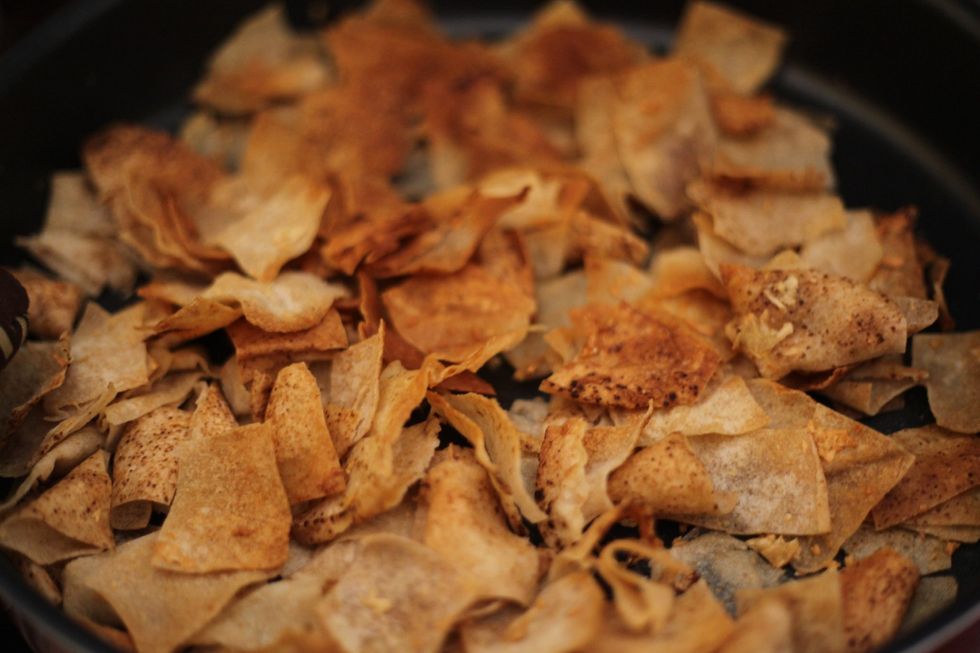 Don't be shy. Try some!! Believe me, the bread is so irresistible, you can't help but peck at it.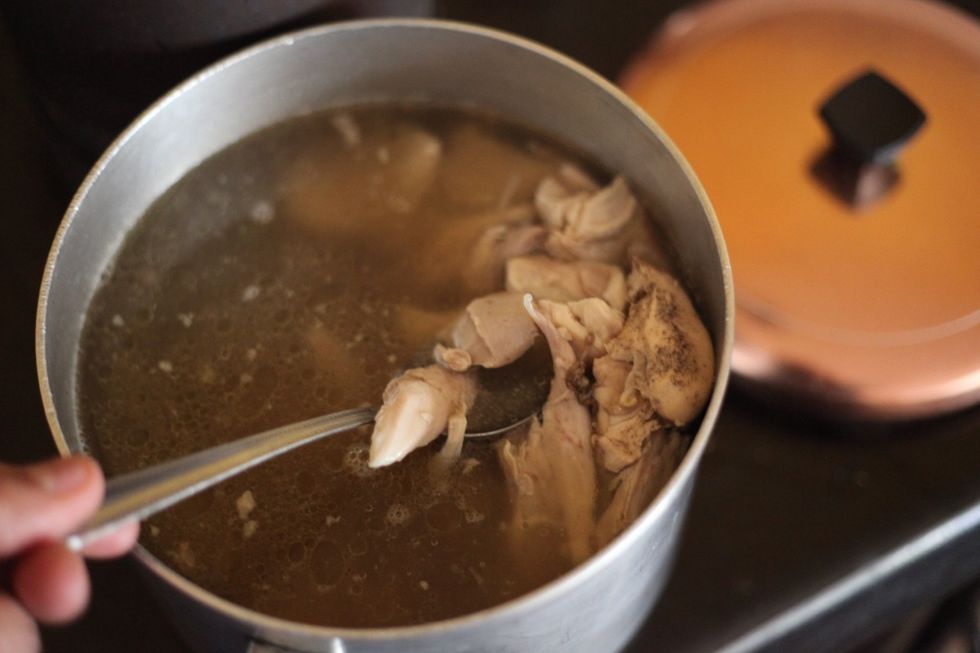 Your chicken should be boiled by now. Give your chicken a stir check that everything is cooked. It's better if the chicken has fallen apart.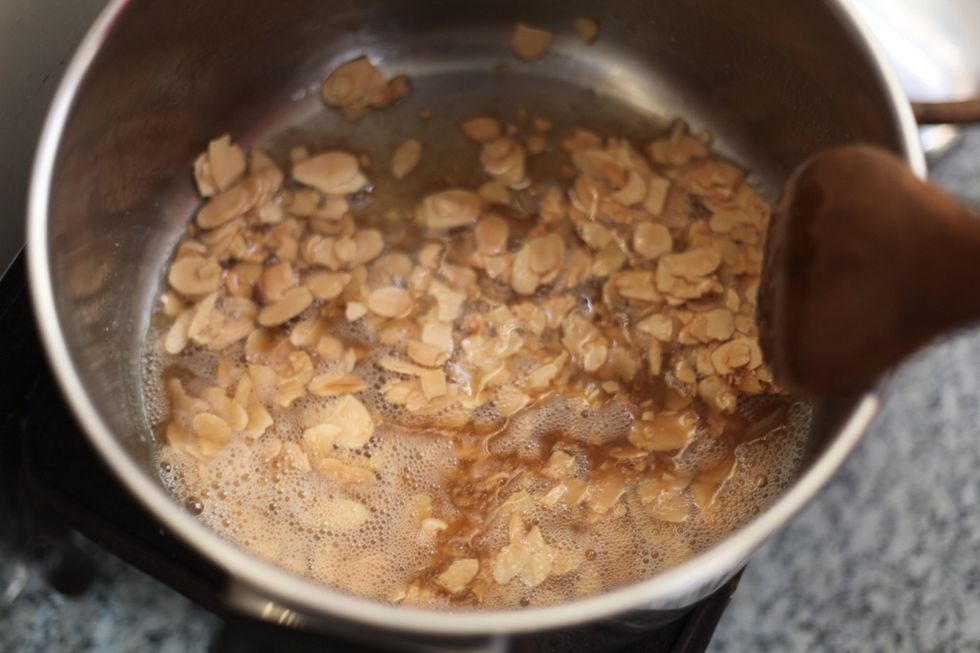 Place some oil into your saucepan and fry some garlic and the shredded almonds together until they turn this crispy golden colour.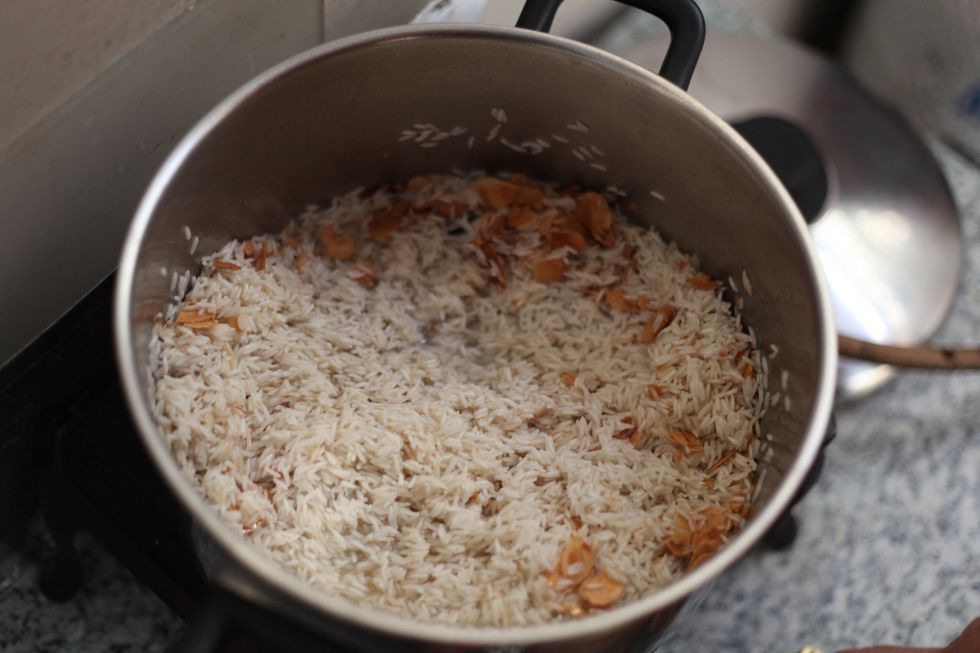 Get your rice, throw out the starchy water and add the rice to the garlic and almond you're frying. Keep stirring. By frying the rice for a few seconds seals the rice's flavour.
We want a soft and fluffy rice. So since we've already soaked the rice, grab the liquid from the chicken and cover the rice exactly double. You shouldn't be able to see the rice.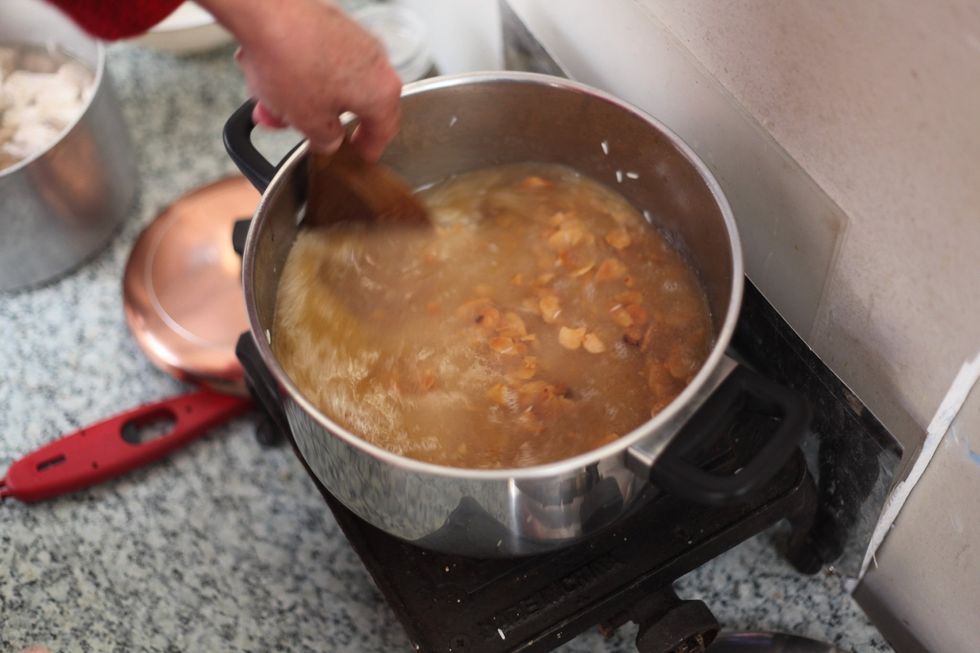 Give it a little stir and let it boil until the water has gone and the rice is cooked. 12-15 minutes should do it.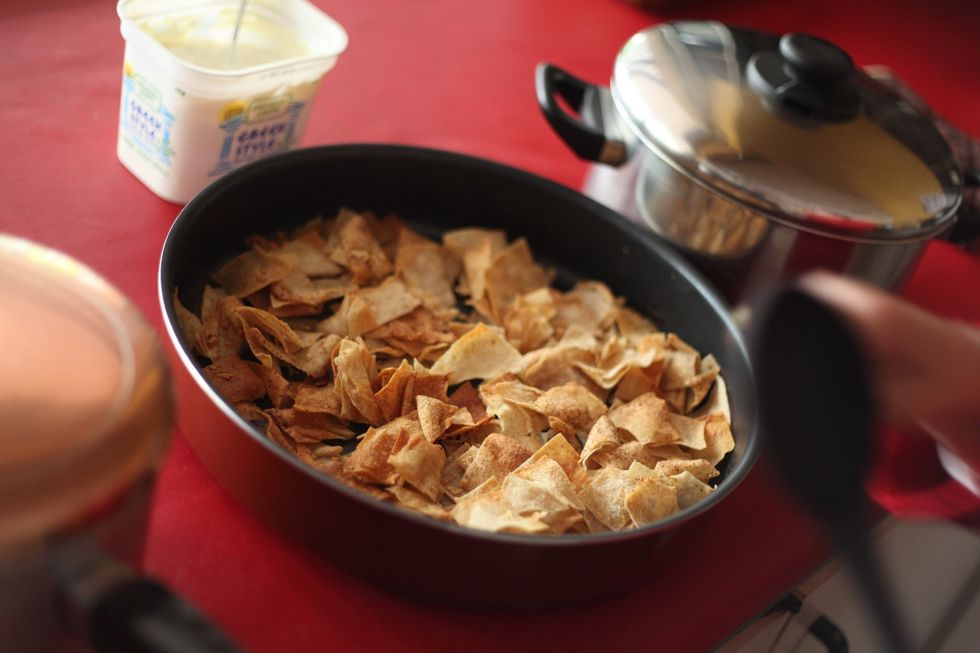 Go on!! Take one more piece before it gets buried with rice and chicken. Lol.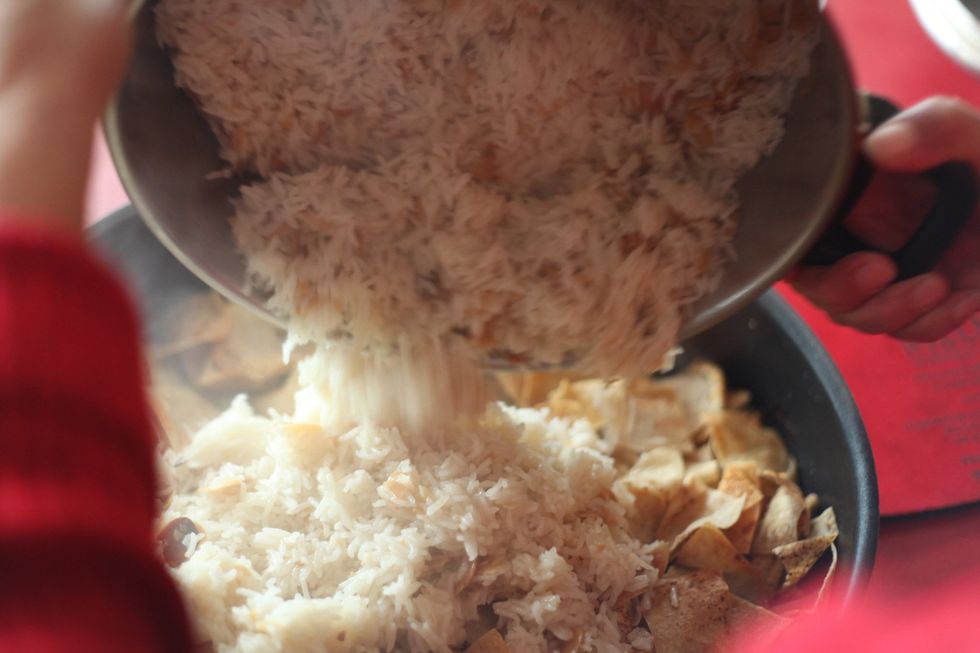 Pour all the rice into the pan on top of your crunchy bread.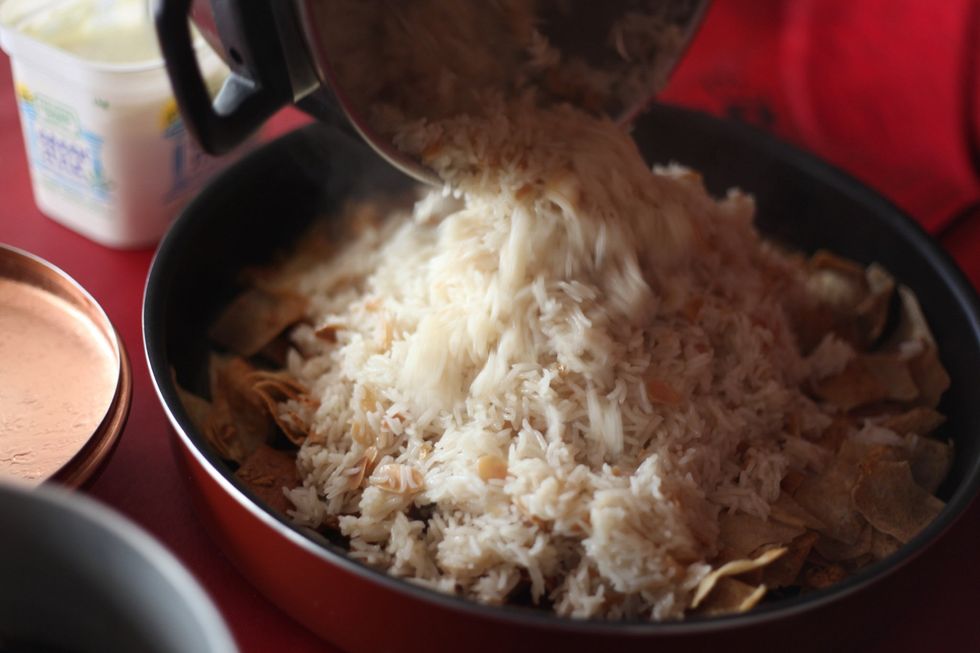 Please do not stir the rice into the bread. You're simply just putting a layer on top.
Smooth it out. Say goodbye to the crunchy, delicious, mouth watering, tantalizing crispy Lebanese bread underneath.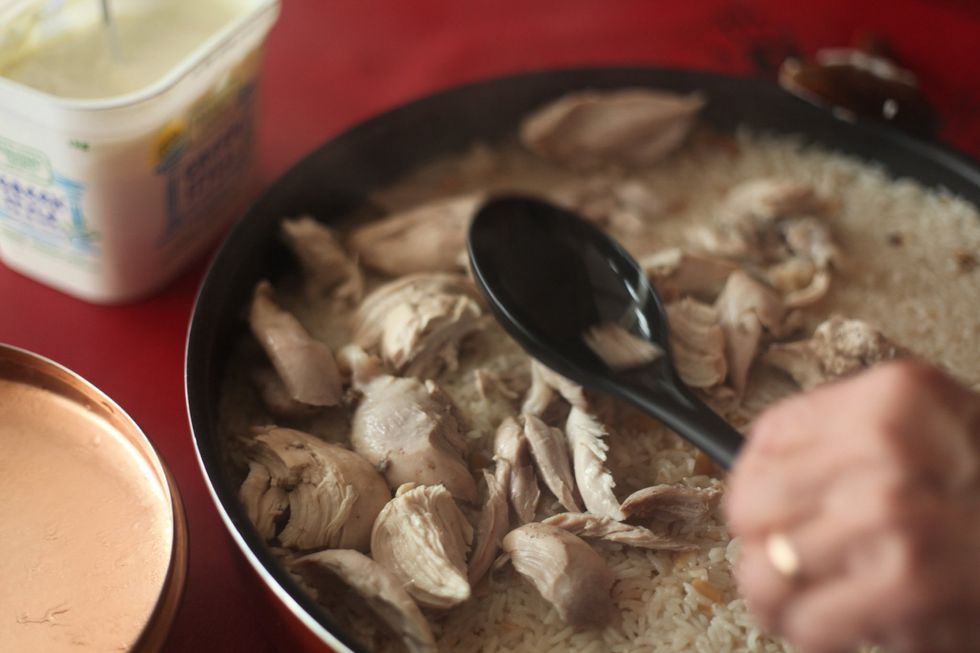 Tear up the chicken into thick shreds.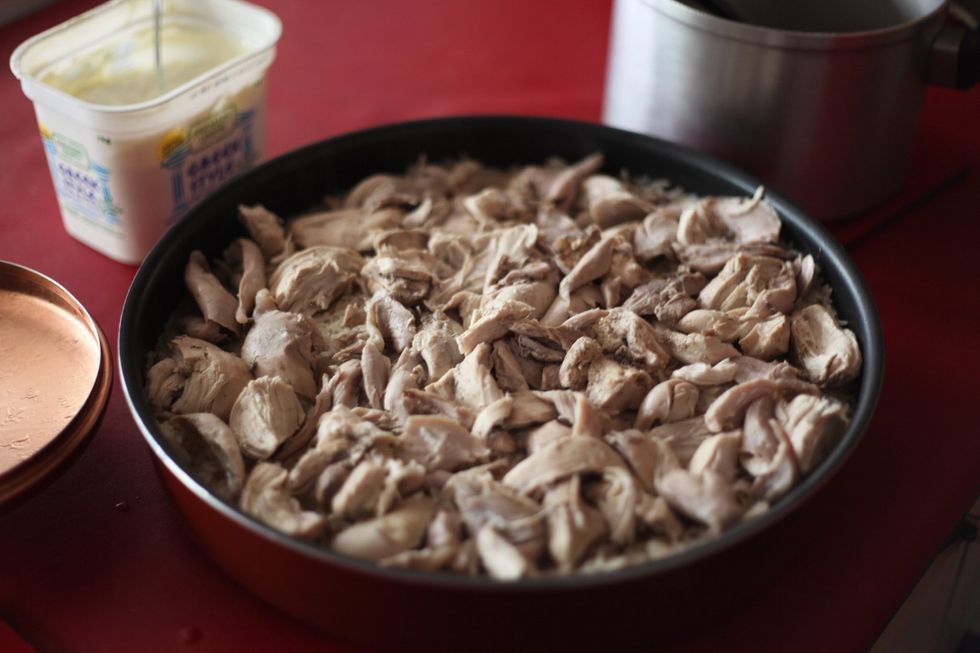 So now you have something that looks a little like this.
Now the same with the yoghurt. Layer it over the top of the chicken. Did you notice, we love layers?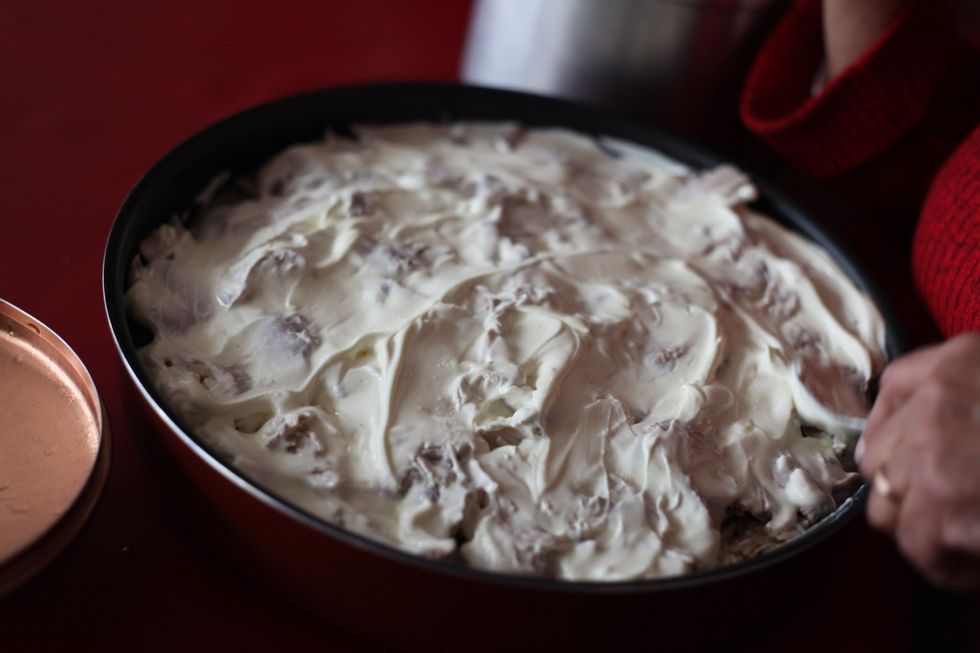 Spread it around. Optional: Put it in the oven for just a few minutes to heat up the yoghurt. It's such a hearty family meal. So much flavour and the aroma of the spices is just magic.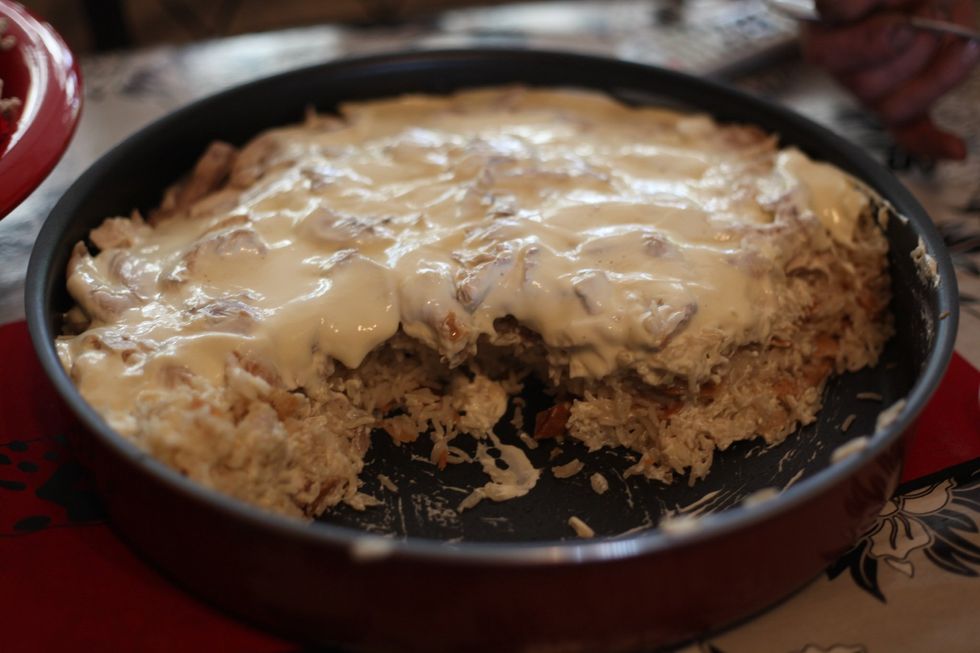 There you have it. Hint: If you have some chicken broth left don't throw it away. It makes a killer mashed potatoes for the next day!! Boil potatoes add cream, butter and the broth ;) Incredilicious!!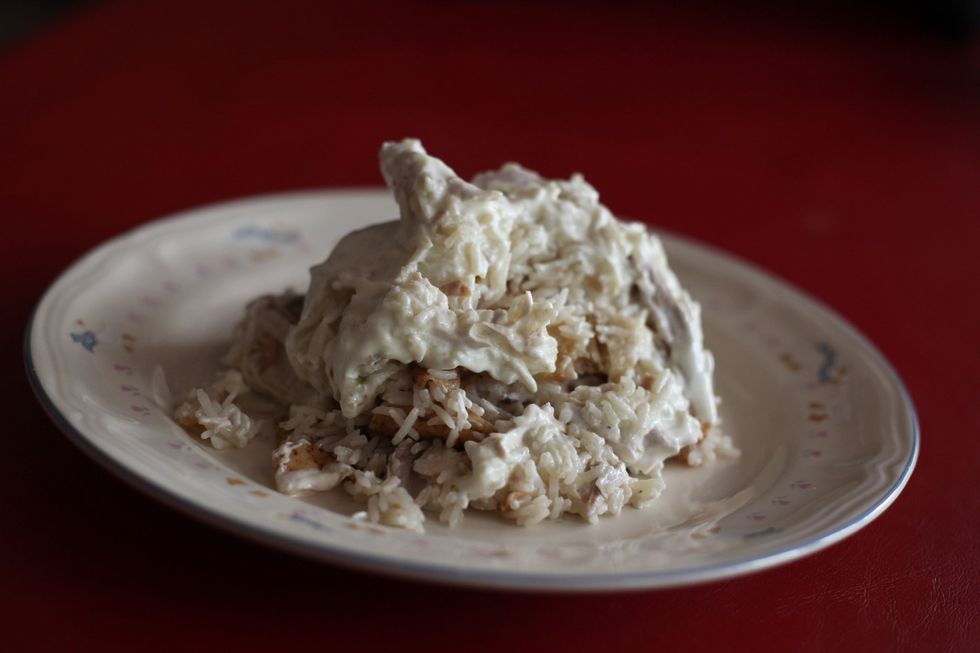 It's a family dish that everyone can enjoy. Thanks again for viewing our guides and look forward to hearing your feedback. Follow for more recipes and surprises :) With Love, Micho!
Do you dare? Add a teaspoon of chilli flakes on top and feel the sparks fusion in your mouth. Don't worry! The yoghurt will soothe the burning sensations from the chilli. ;)
1.0kg Chicken thigh or legs
1.0tsp Cloves
5.0 Cinnamon sticks
50.0g Leek stalk
1.0tsp Ground white pepper
3.0c Soaked White rice
1.0kg Natural yoghurt
1.0l Water
1/2c Shredded almonds
1.0 Packet Lebanese Bread or Pita
12.0 Garlic pieces
Michel Daher
Micho here. Amateur experimental chef and lover of food. Thanks for all your support. Join my Food Journey www.naturallygoodfood.com