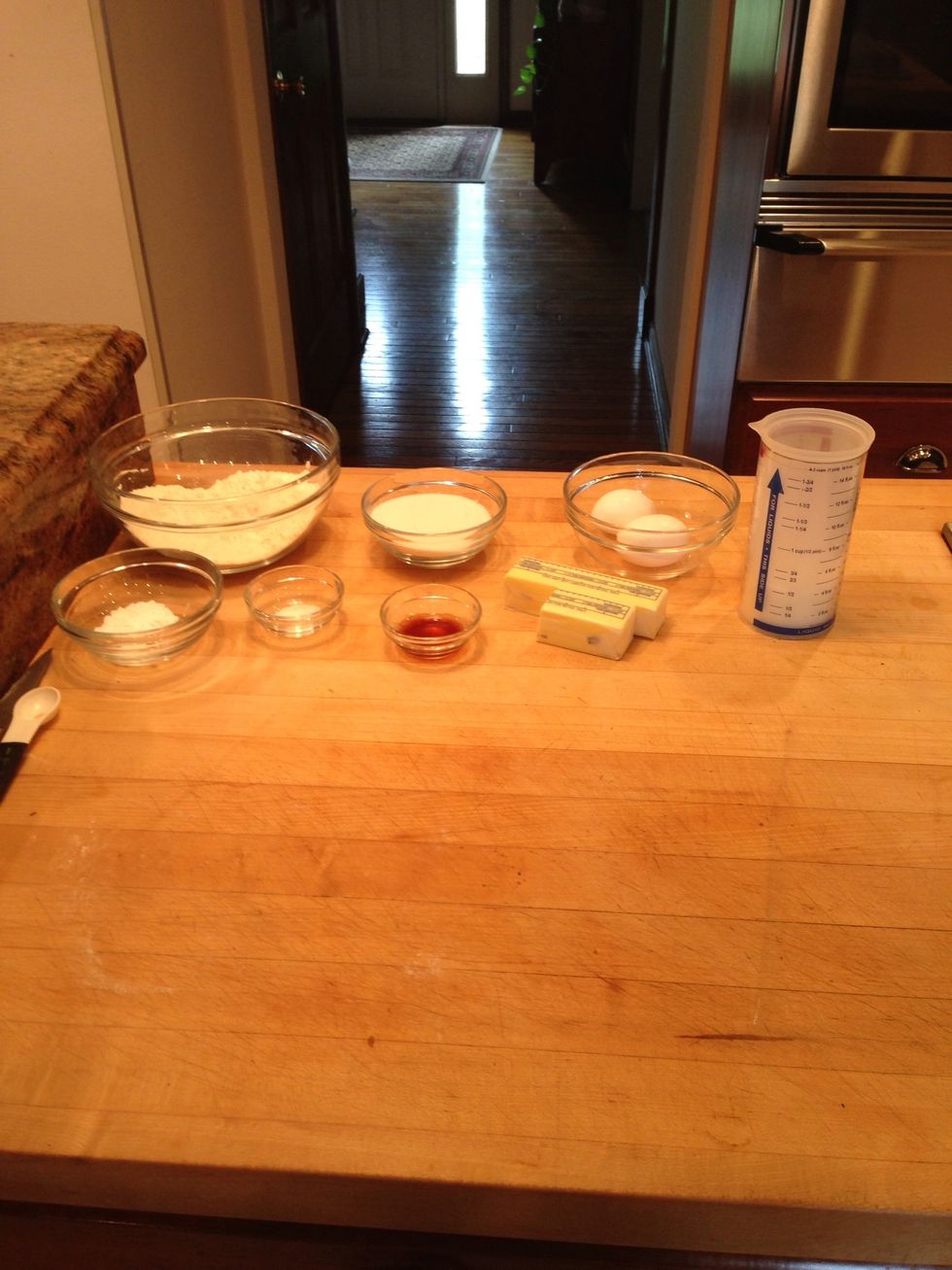 Take the two eggs and sit them out to become room temperature. I like to measure out the rest of my ingredients then too. It takes about 30 minutes to an hour to get room temperature.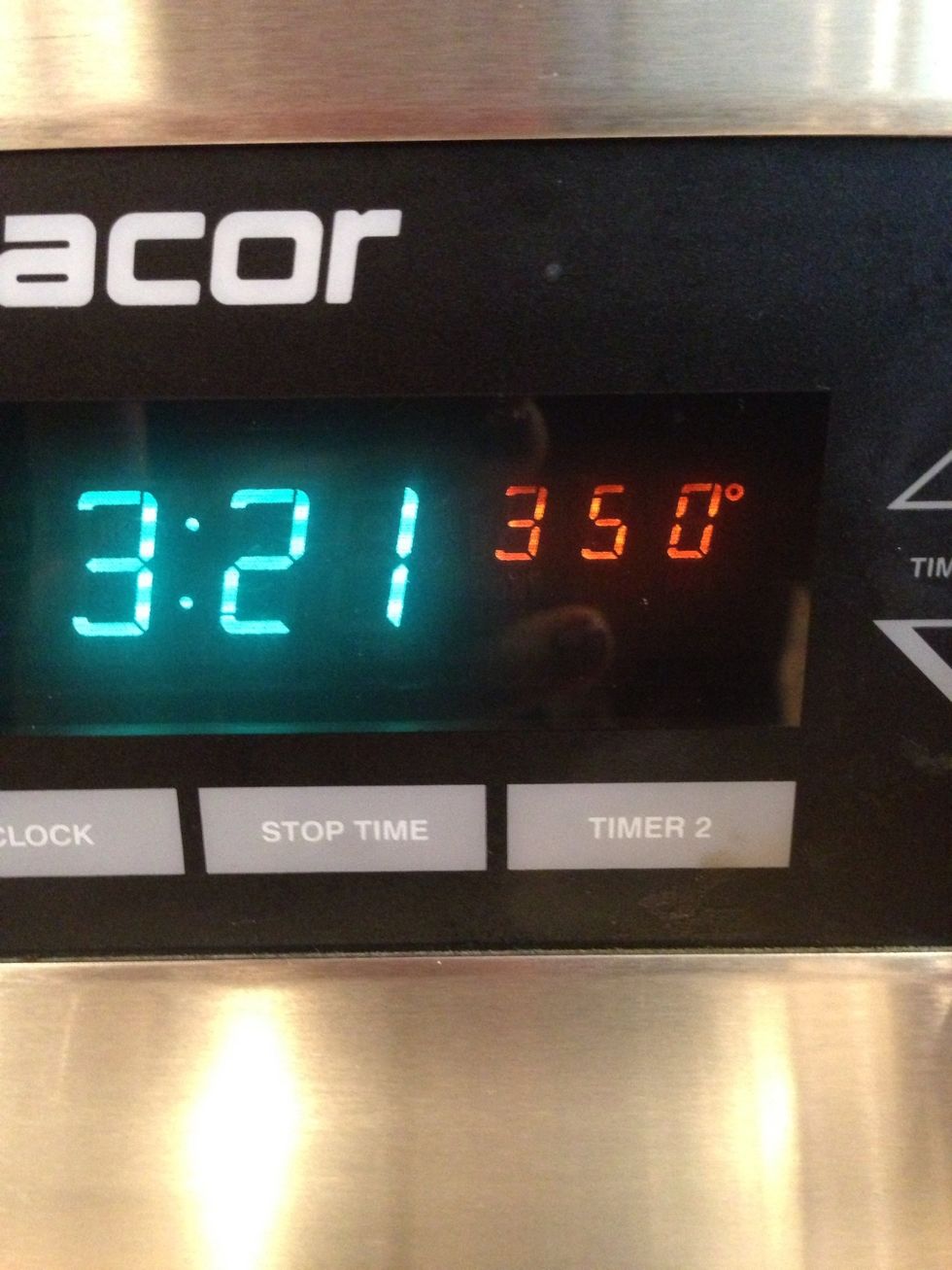 Preheat Oven to 350 and get out cupcake pan and cups. I used foil liners so I didn't use a cupcake pan but you can if you want.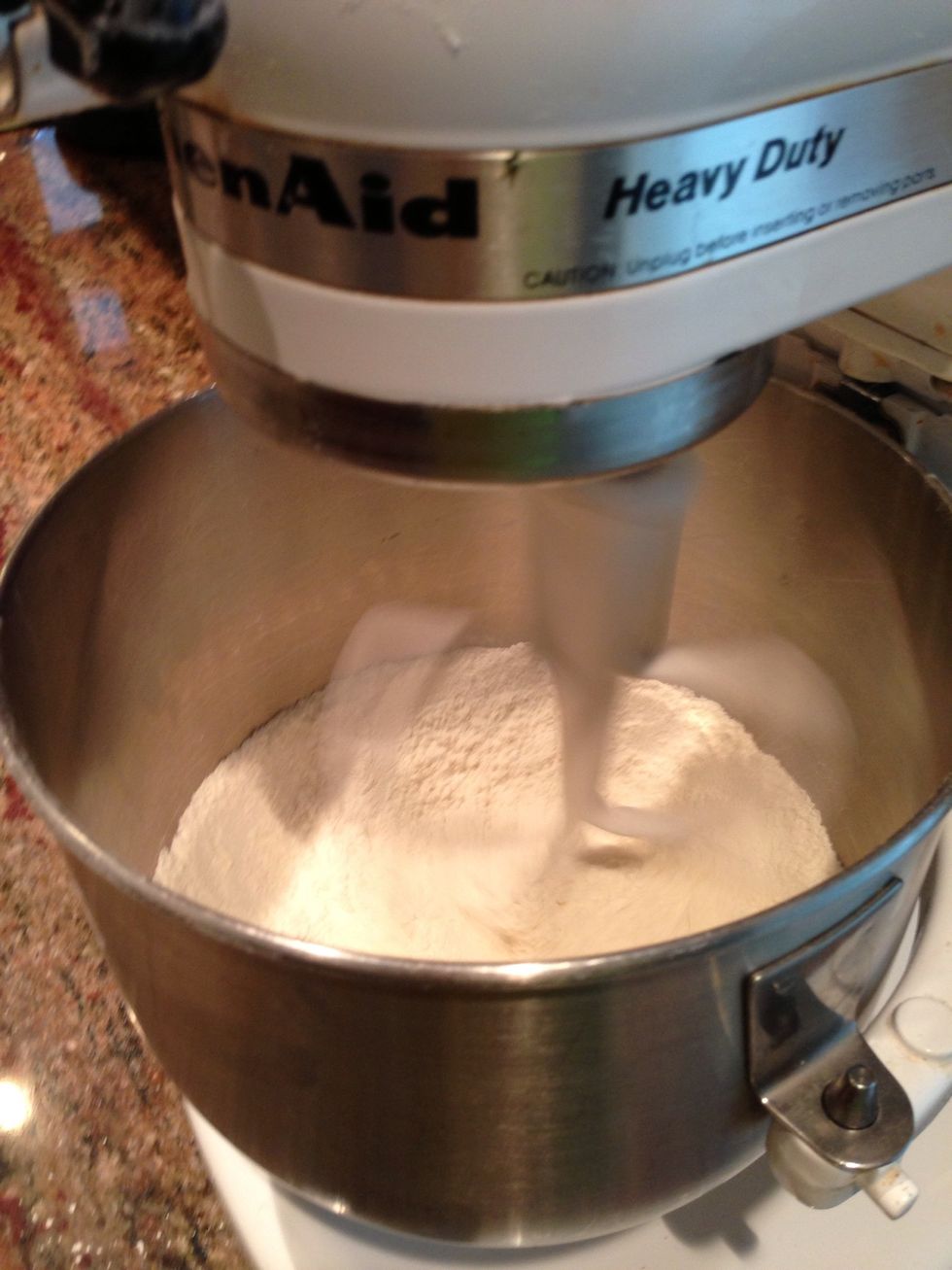 Whisk flour, salt, and baking powder together. You might want to use a different bowl than the electric mixer. You're going to have to add them later.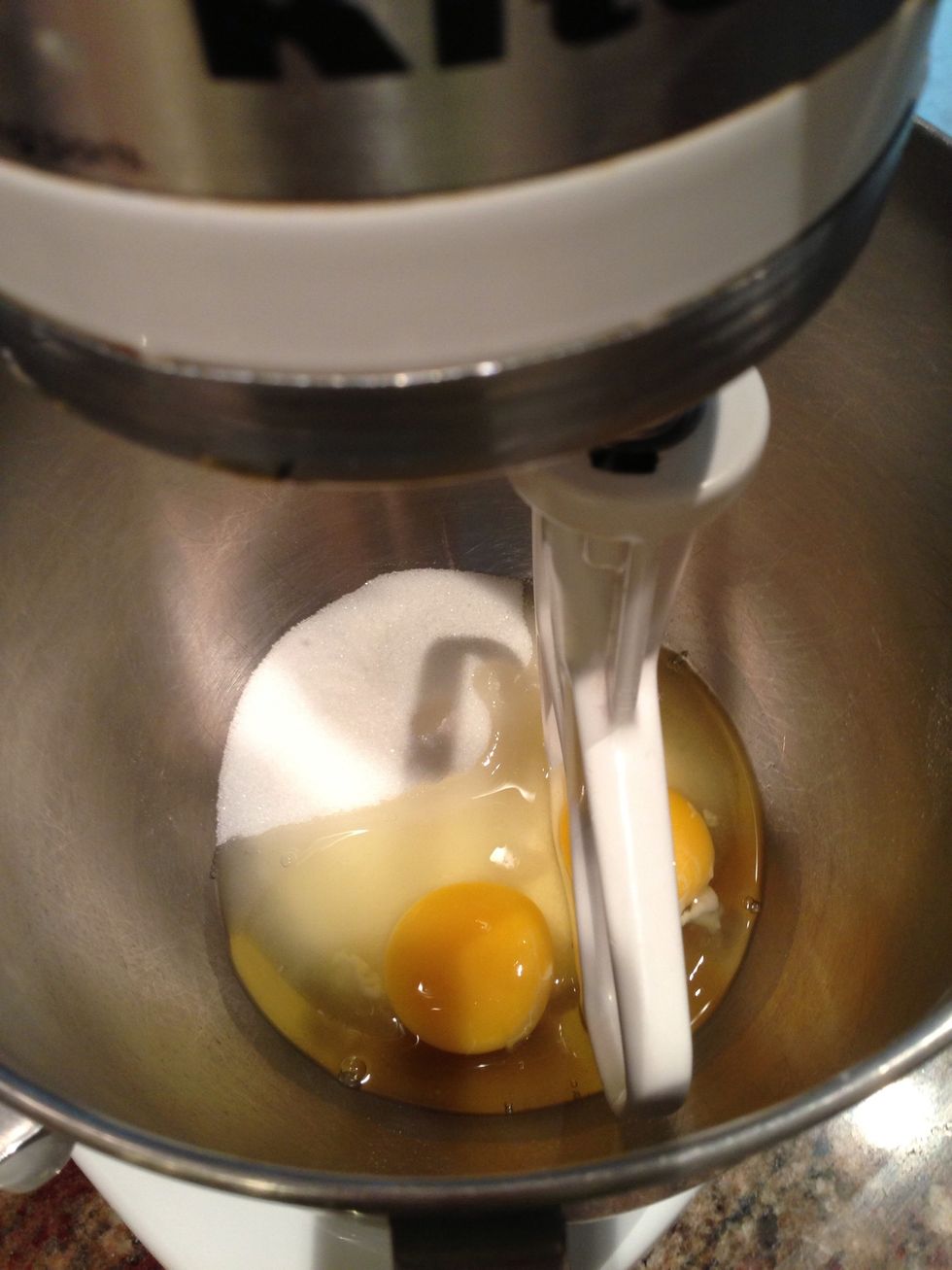 Beat until light and foamy.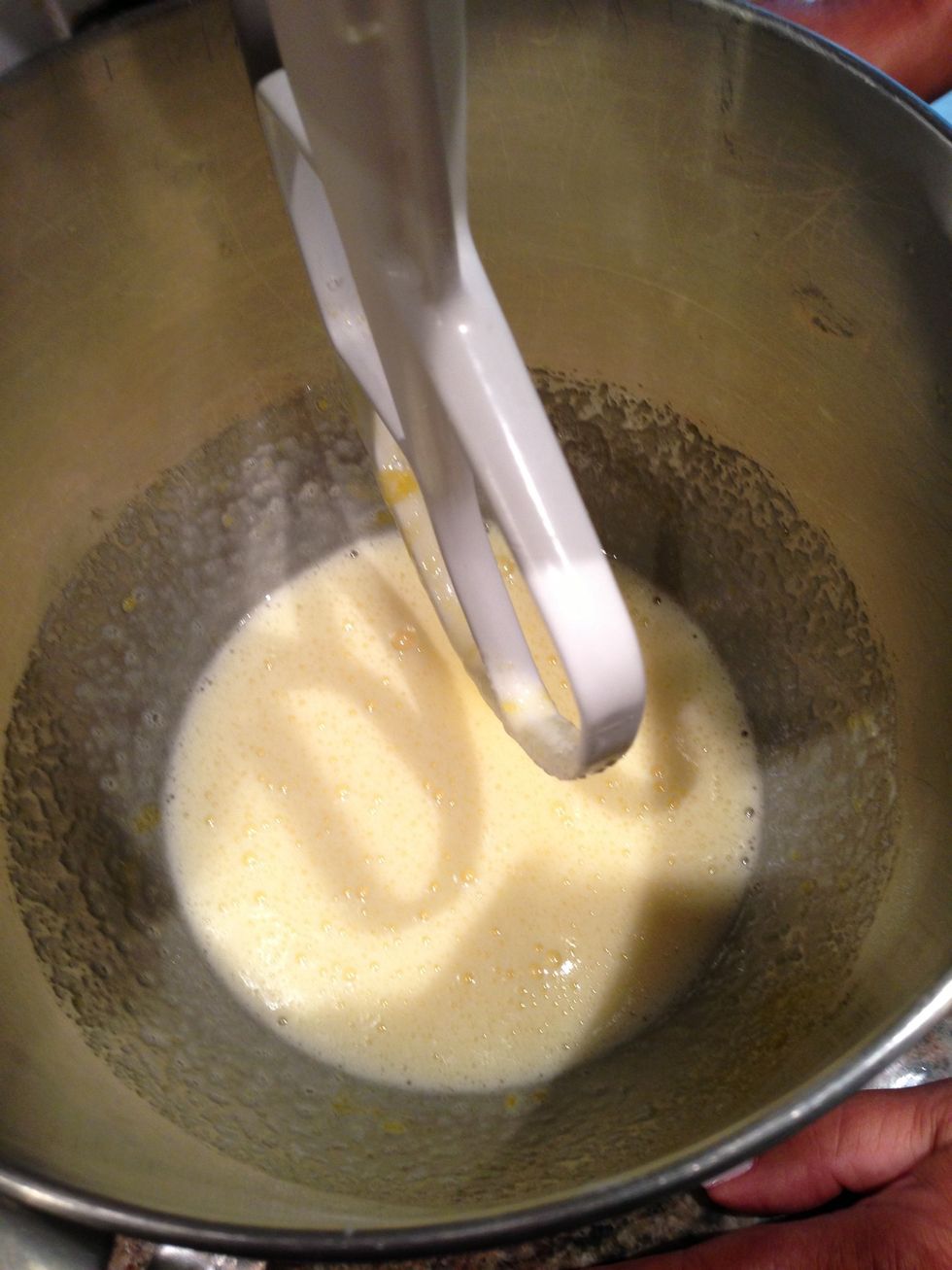 This is what it should look like after the eggs and sugar are beaten.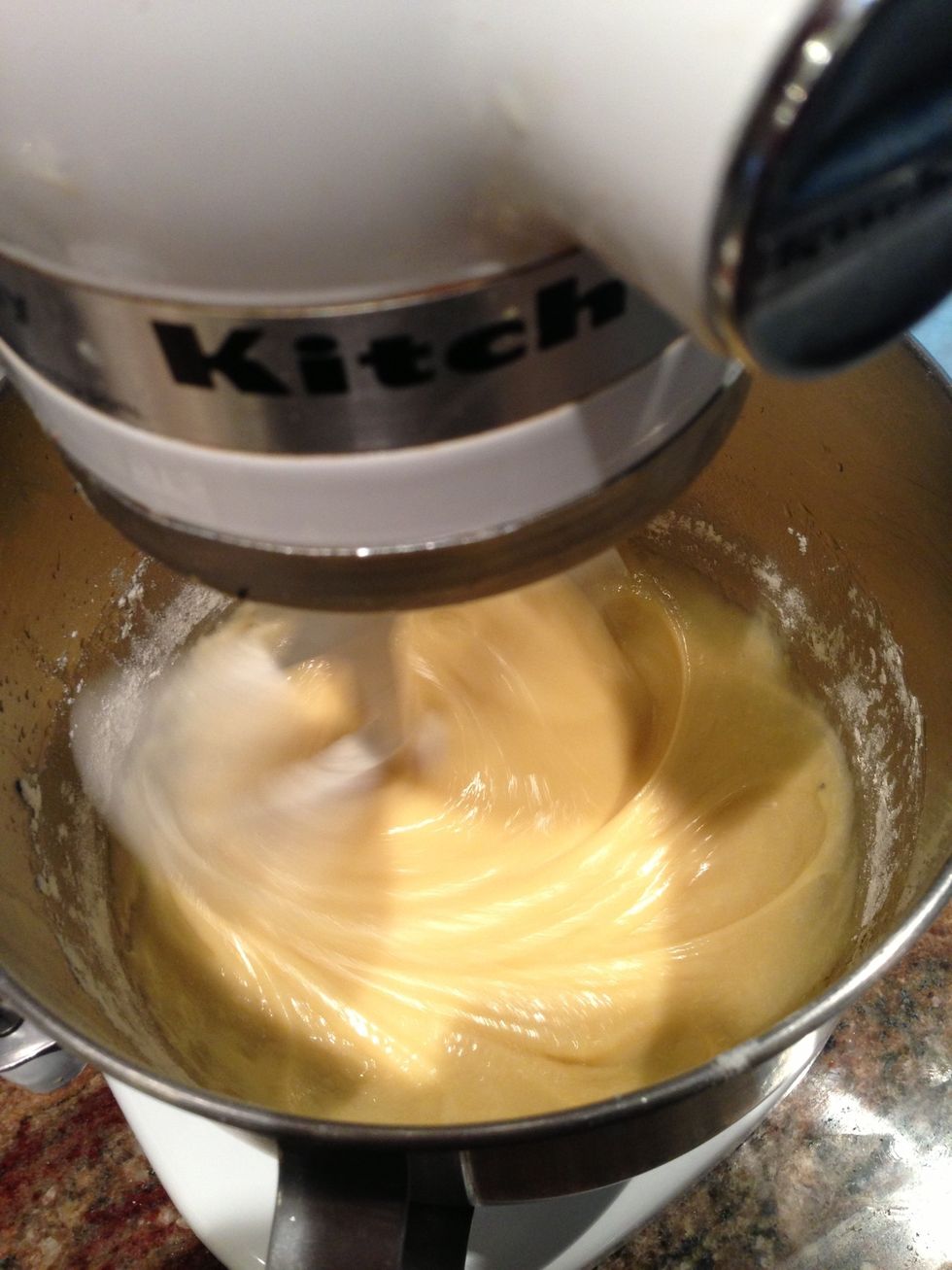 Reduce speed and add half dry ingredients.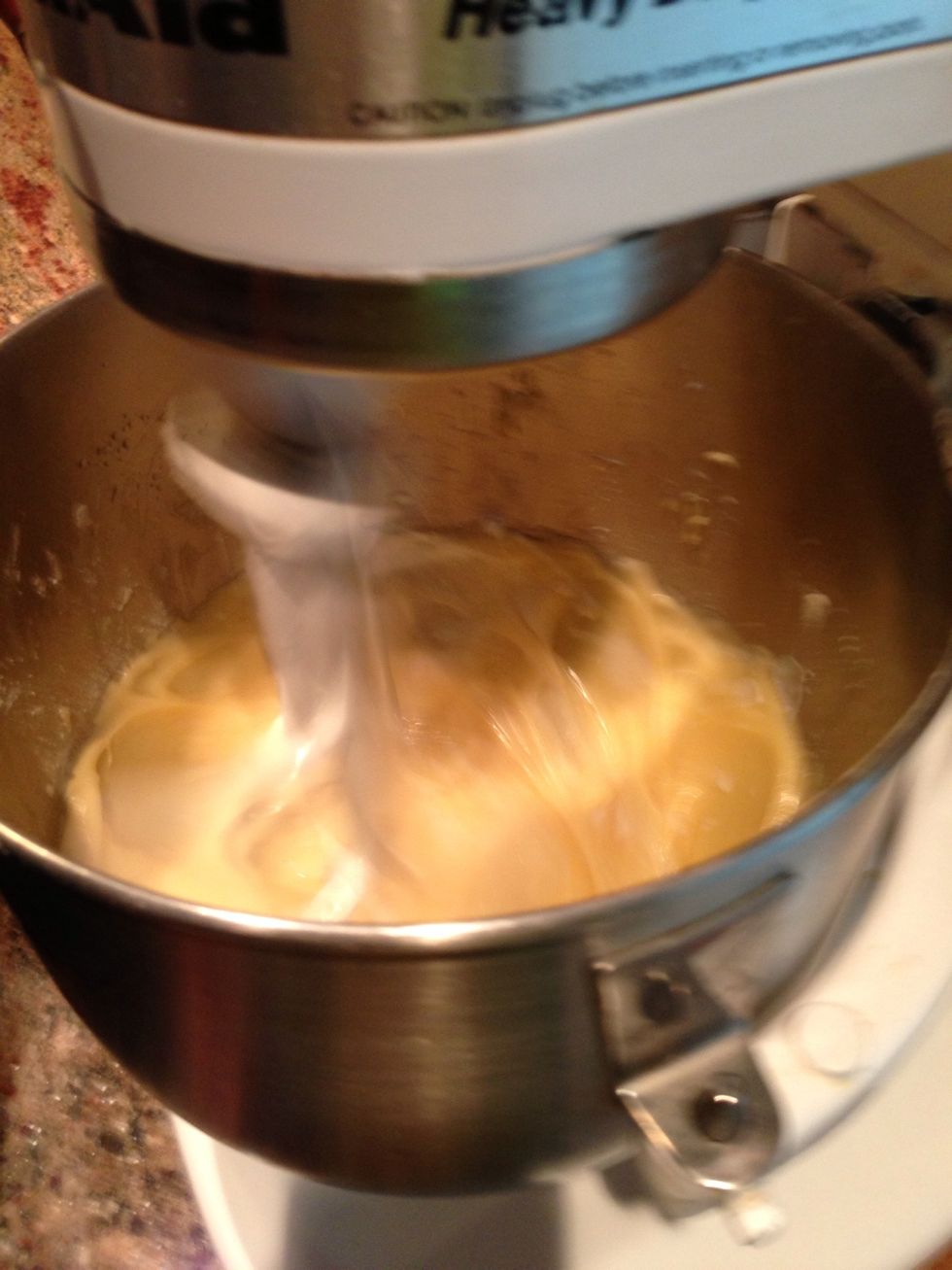 Turn speed back up and beat in milk.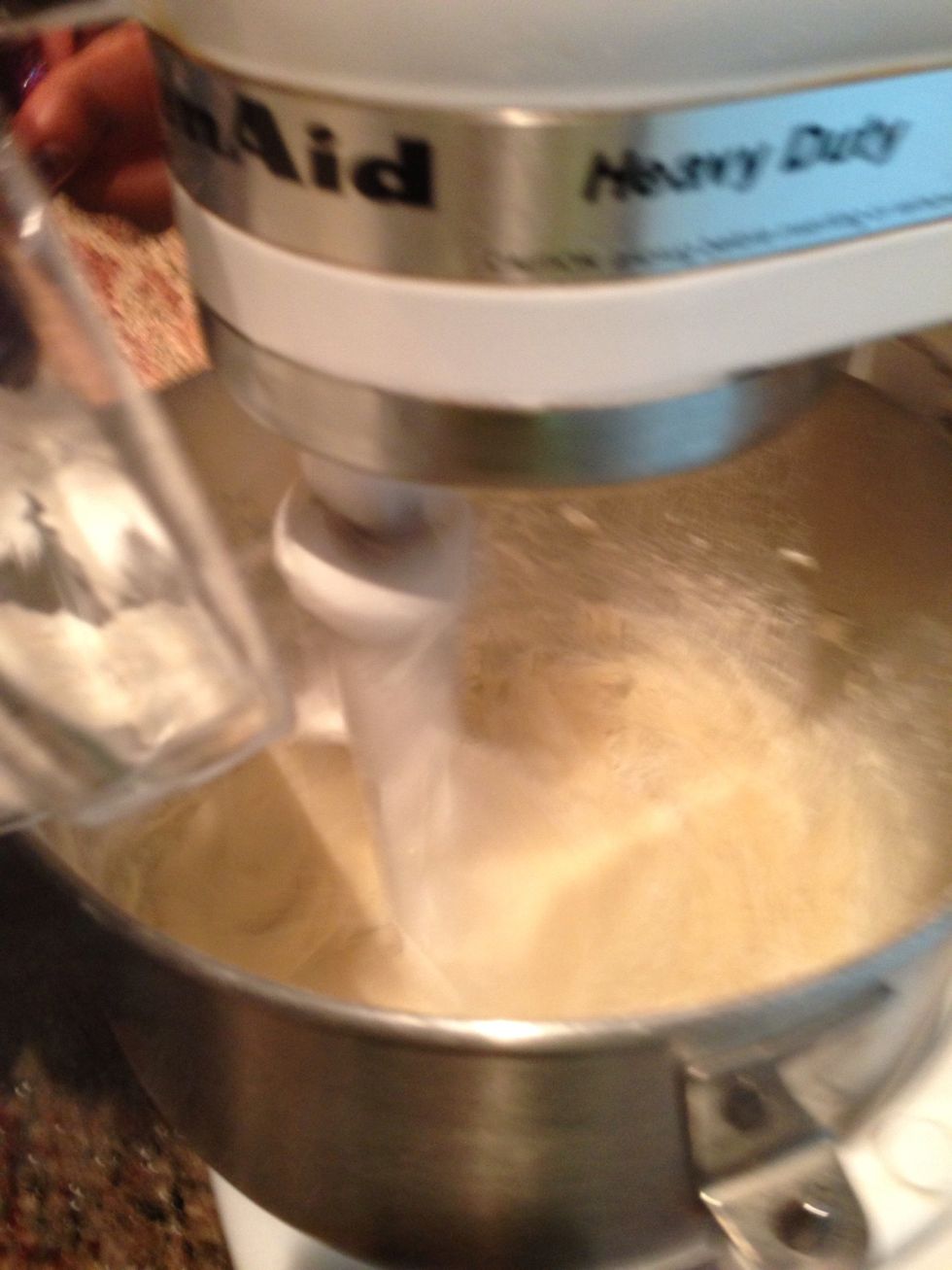 Still beating add the remaining dry ingredients and beat to combine. Do not overbeat ingredients.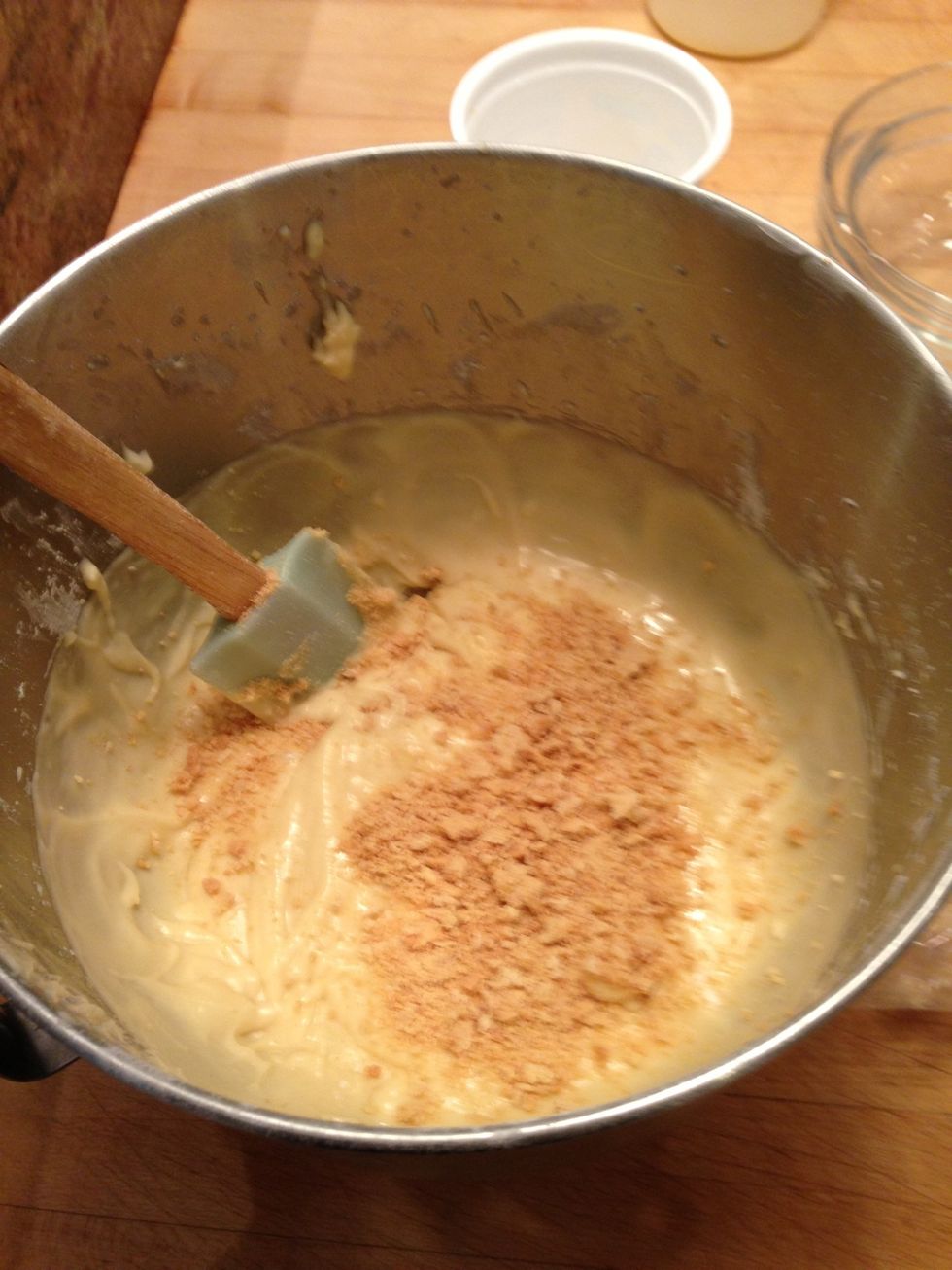 I added crushed golden Oreos to my batter. I was eating them and thought they would be good in a cupcake.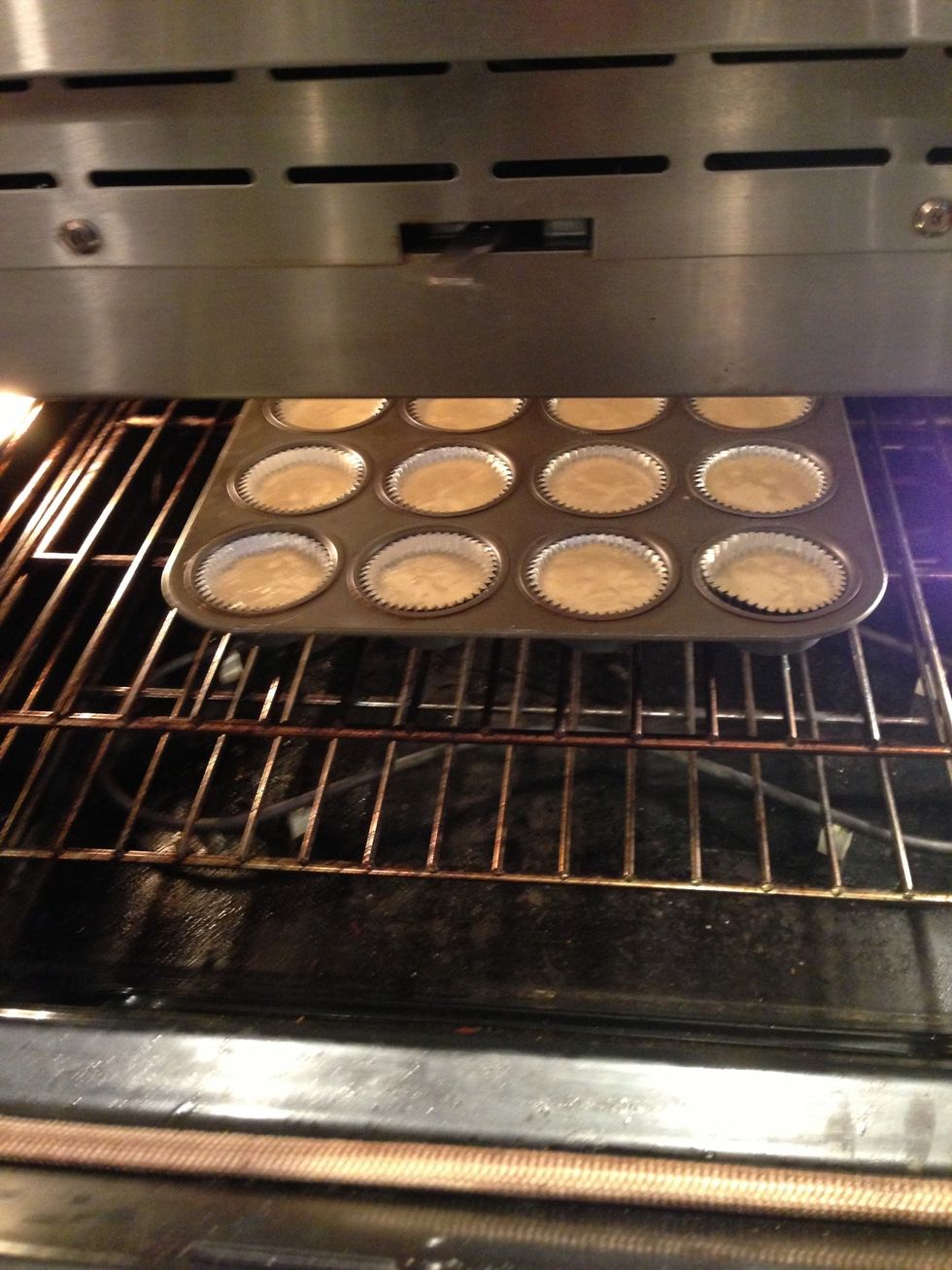 Bake 20-25 minutes. Test with toothpick. If it come out clean its done.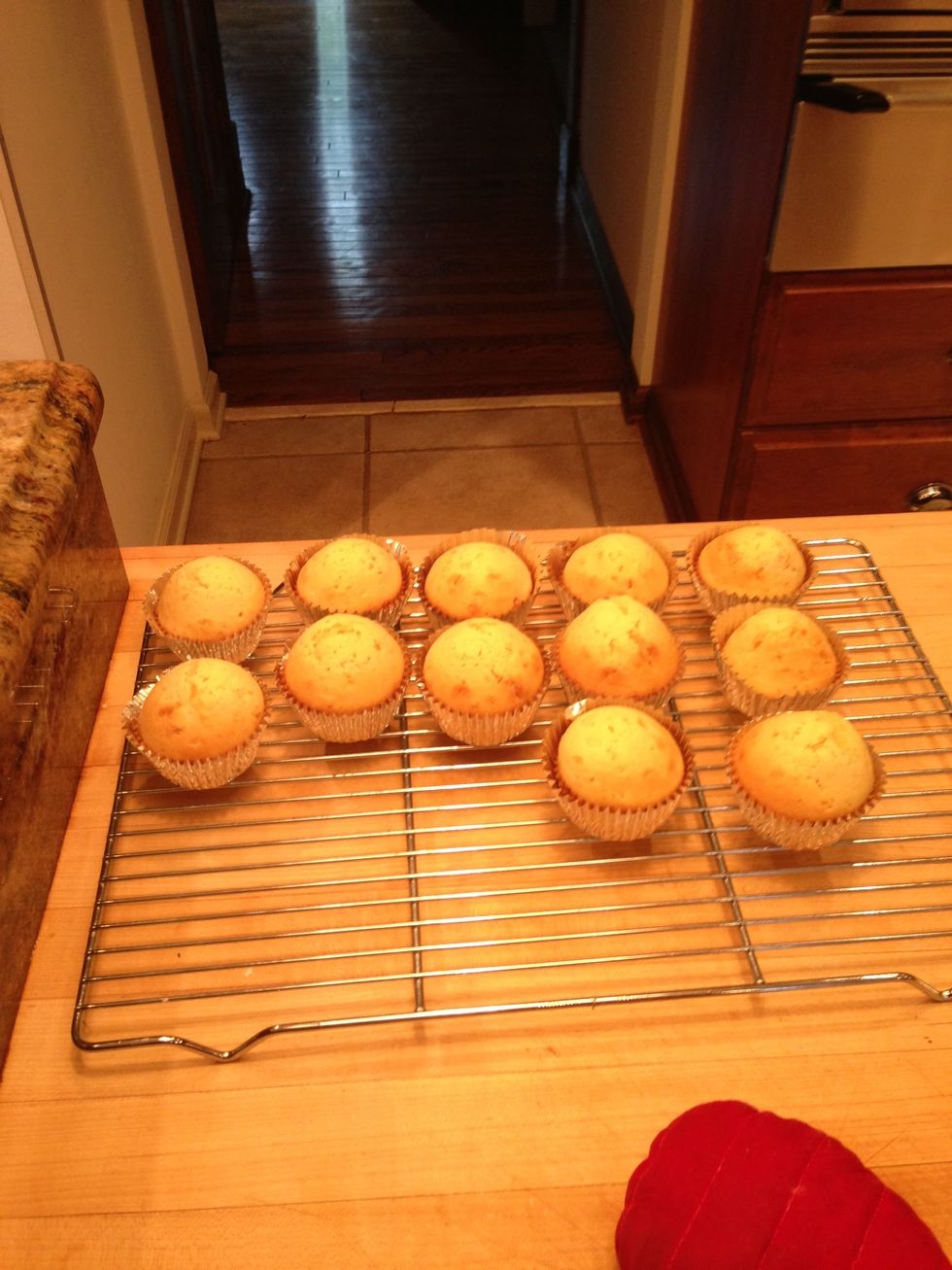 Let cupcakes cool 30 minutes.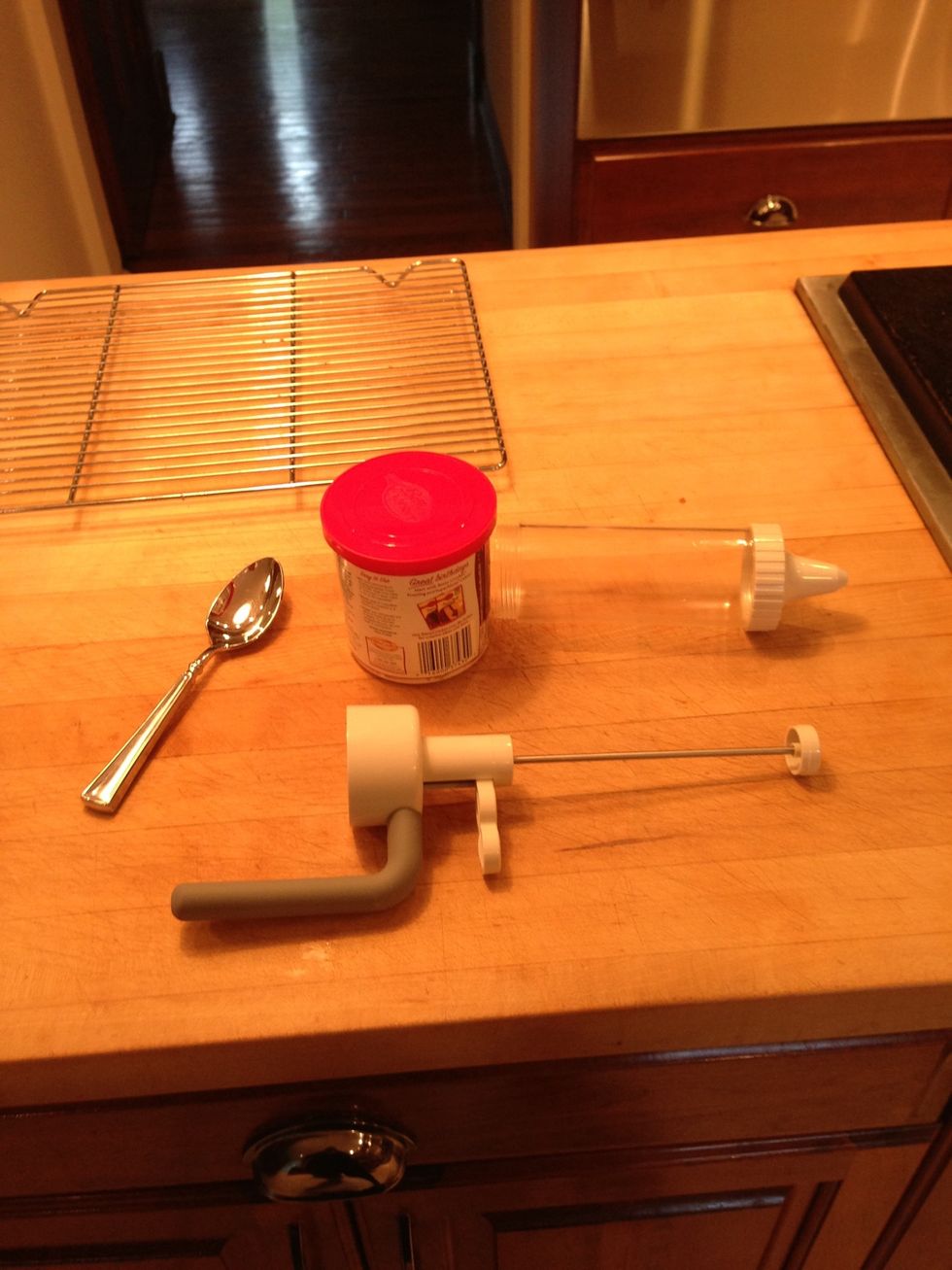 For the icing I used a store bought one.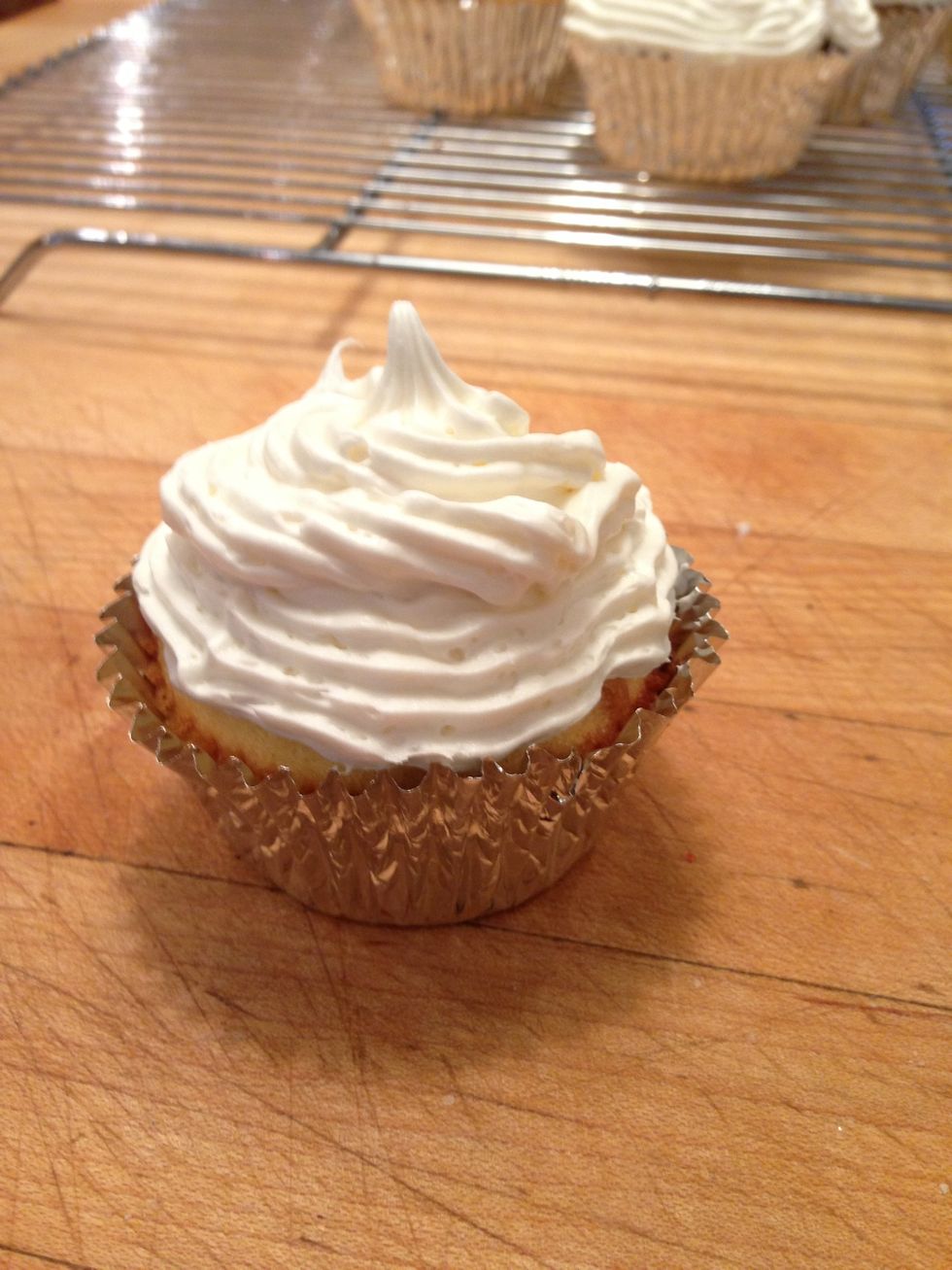 Now enjoy your cupcake!
1/2c All-purpose flour
1/2tsp Baking powder
1/4tsp Fine salt
2.0 Large eggs, room temperature
2/3c Sugar
3/4c Unsalted butter, melted
2.0tsp Pure vanilla extract
1/2c Milk