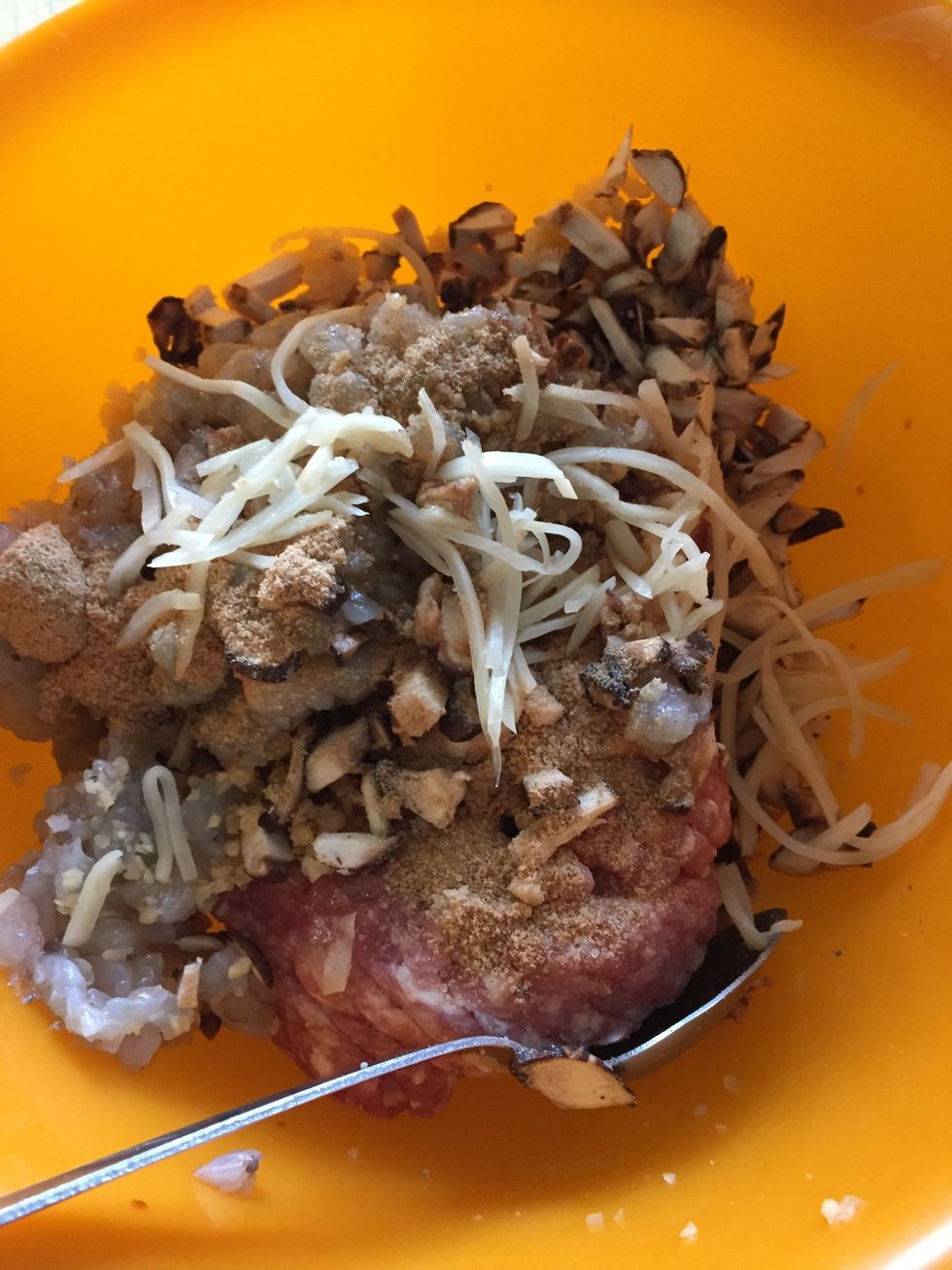 Mix ground pork, chopped shrimp, green onion, chives, chopped mushroom,garlic, ginger, Chinese wine, soy sauce, chicken stock, salt &pepper. It will be easier to used your hand to mixed everything up.
Beat one egg and prepare your wonton wrapper.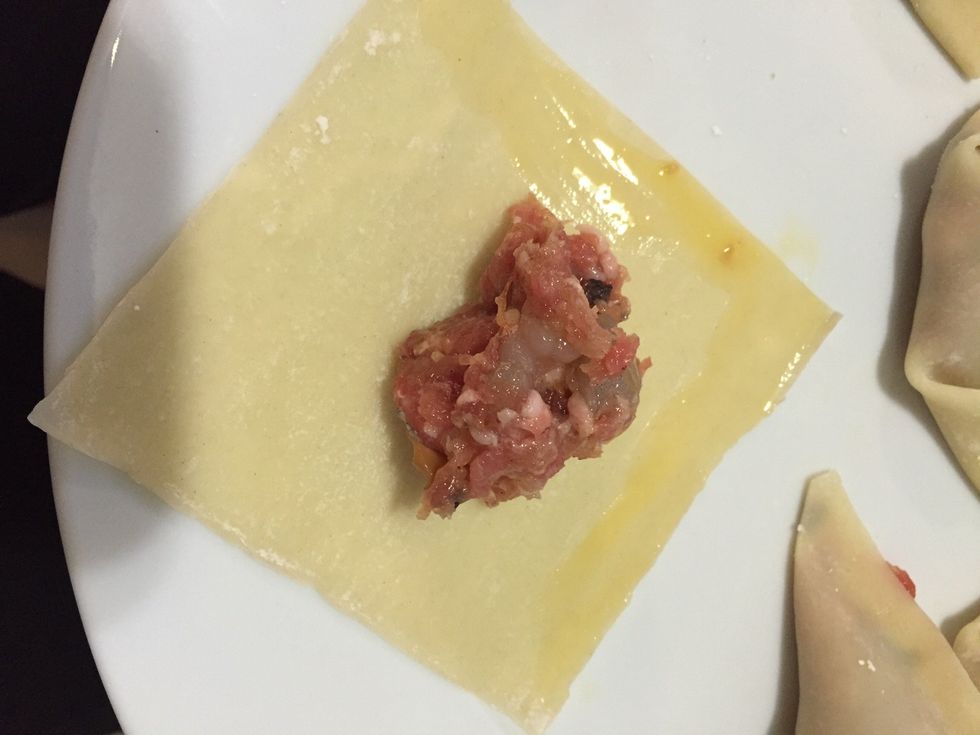 Step one: placed your meat mixture in the middle of wonton wrapper and egg wash 2 side of the wonton wrapper.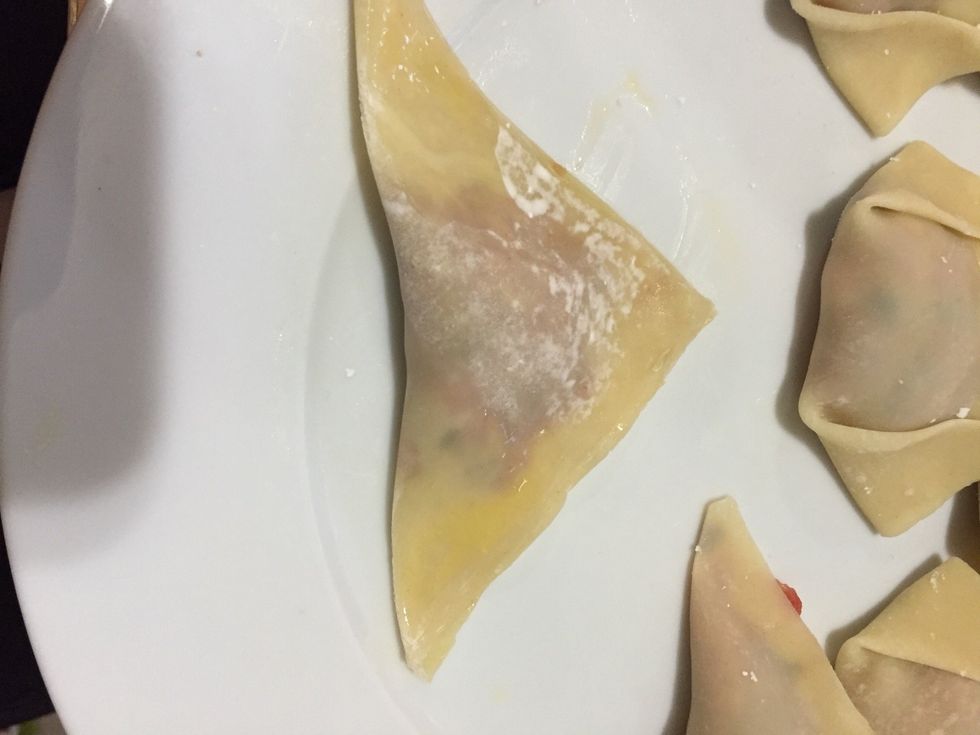 Step two: Fold it into triangle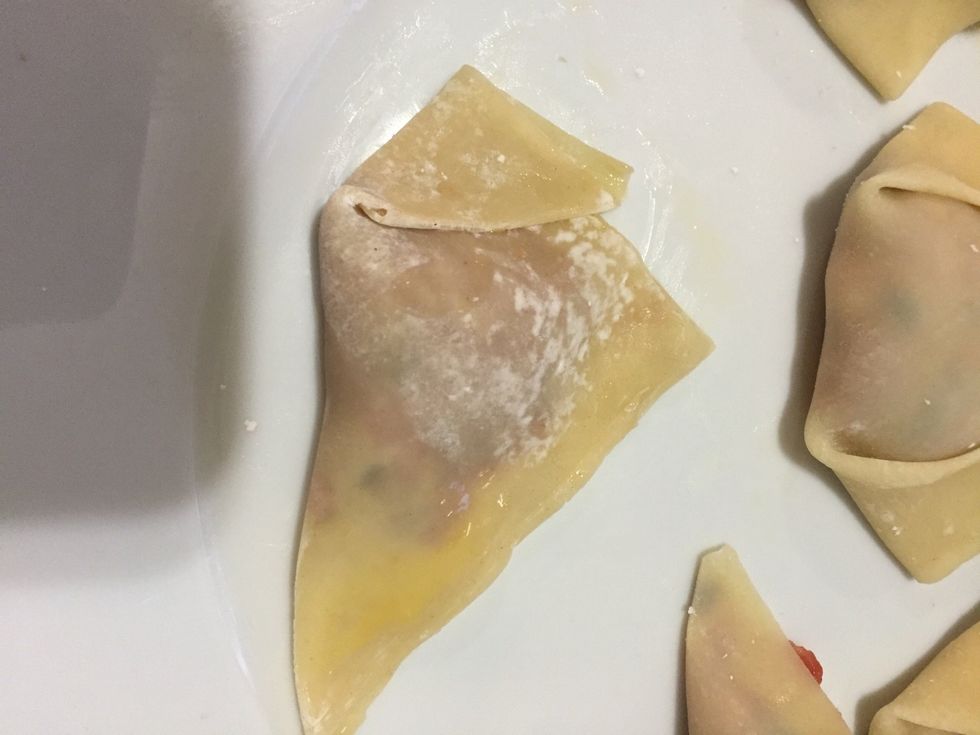 Step 3: egg wash both side and fold one of the side.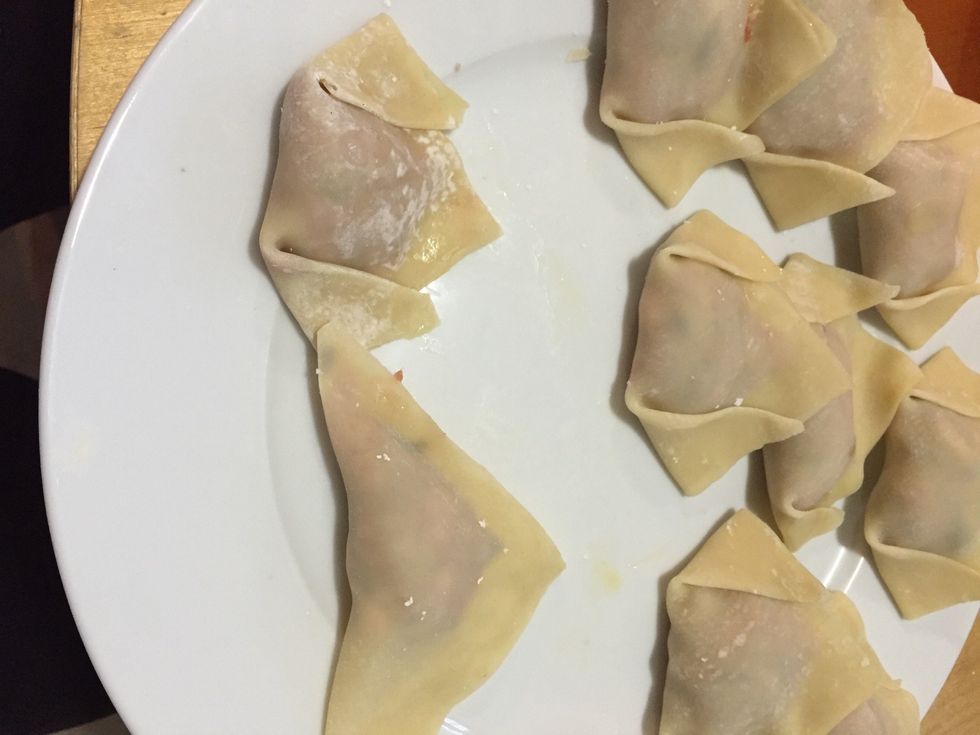 Step 4: fold the other side. You can also leave it as triangle if u want too. To Cook the wonton: boiled water in pot and placed the wonton in it. You could also freeze the leftover uncooked wonton.
Wonton soup: placed chicken stock, ginger, garlic in a pot and let it boiled. Add rice noodle in it and top it off with cooked wonton. Garnish with cilantro or green onion. Enjoy 😄
1/2lb Miced pork
1/2lb Chopped shrimp
Green onion and chives
5.0 Shitake mushroom
1/2Tbsp Chopped garlic
1.0Tbsp Grated ginger
2.0Tbsp Chinese wine
1.0Tbsp Sesame oil
2.0Tbsp Soy sauce
1/2tsp Pepper
1.0Tbsp Chicken stock
1.0 Beaten egg
Wonton wrapper
3.0c Chicken stock
1.0Tbsp Chooped garlic
1.0tsp Sesame oil
Pinch of white pepper
Chopped of green onion