We had boiled ham the other day and are now a bit tired of it, so I took what was in the fridge and made a meal of the leftover ham.
21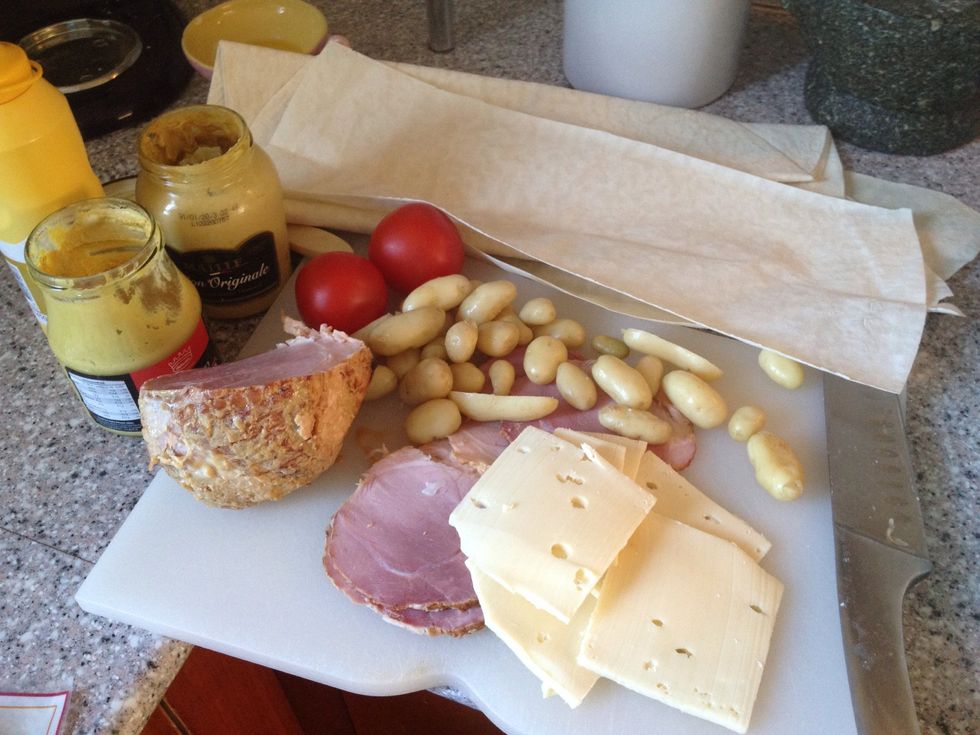 This is what I found in my fridge. Turn your oven on to 300 F.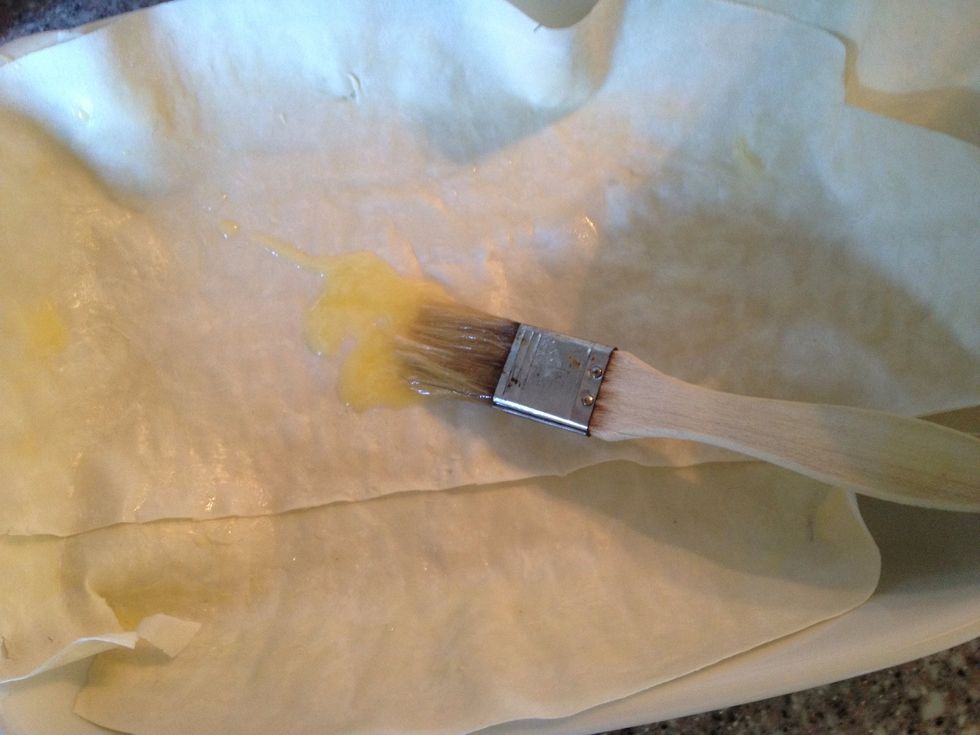 I brushed 2 sheets of filo dough with melted butter on both sides and placed them in a oven proof dish.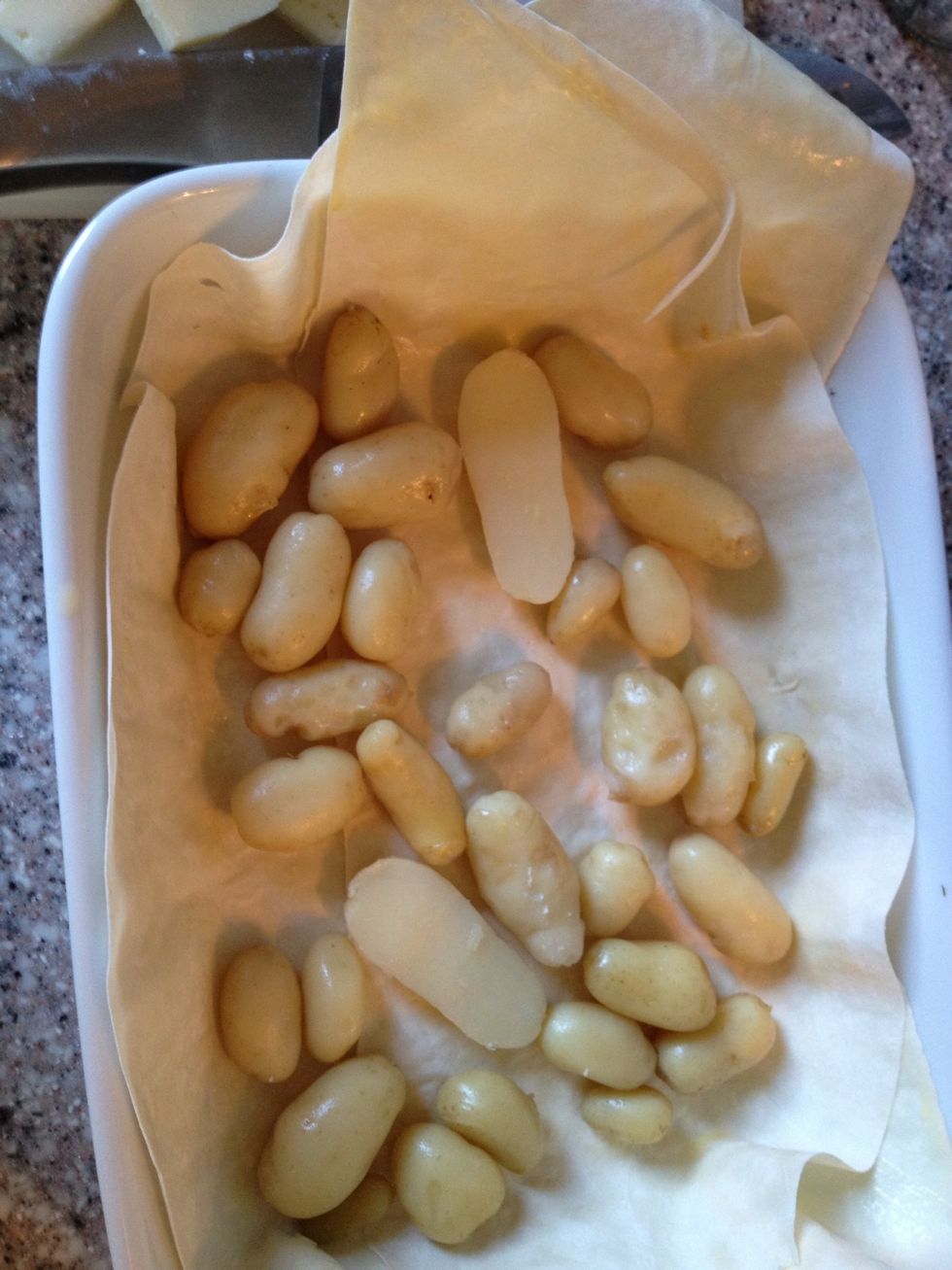 Placed the boiled potatoes in the bottom.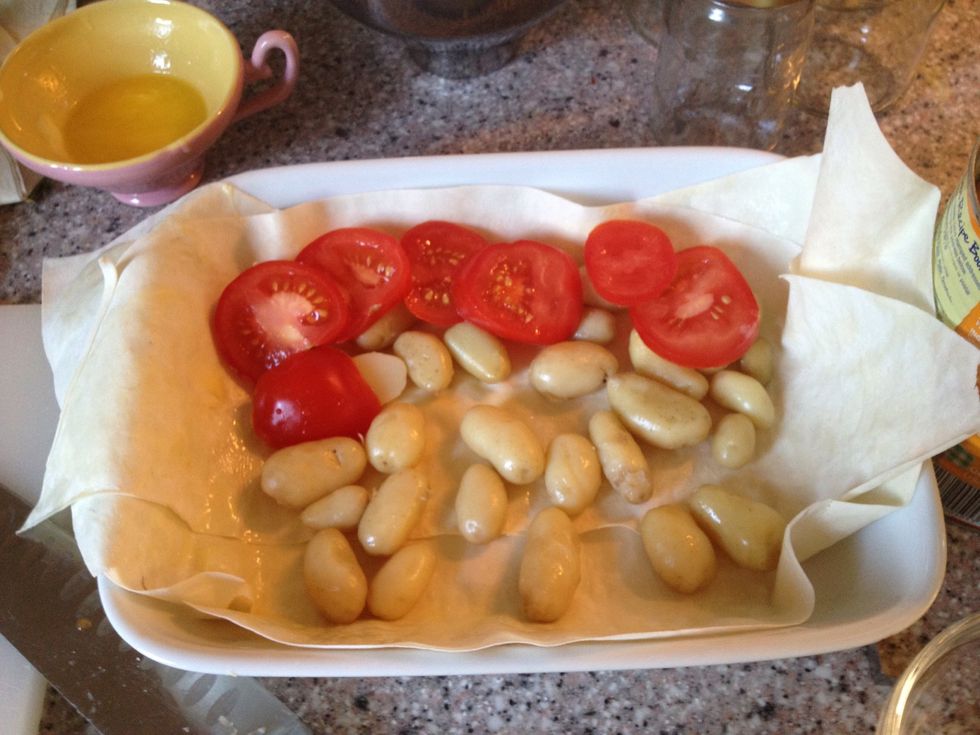 I sliced the tomatoes and placed them on top of the potatoes. This is only half of a tomato, I placed the rest after the photo opp.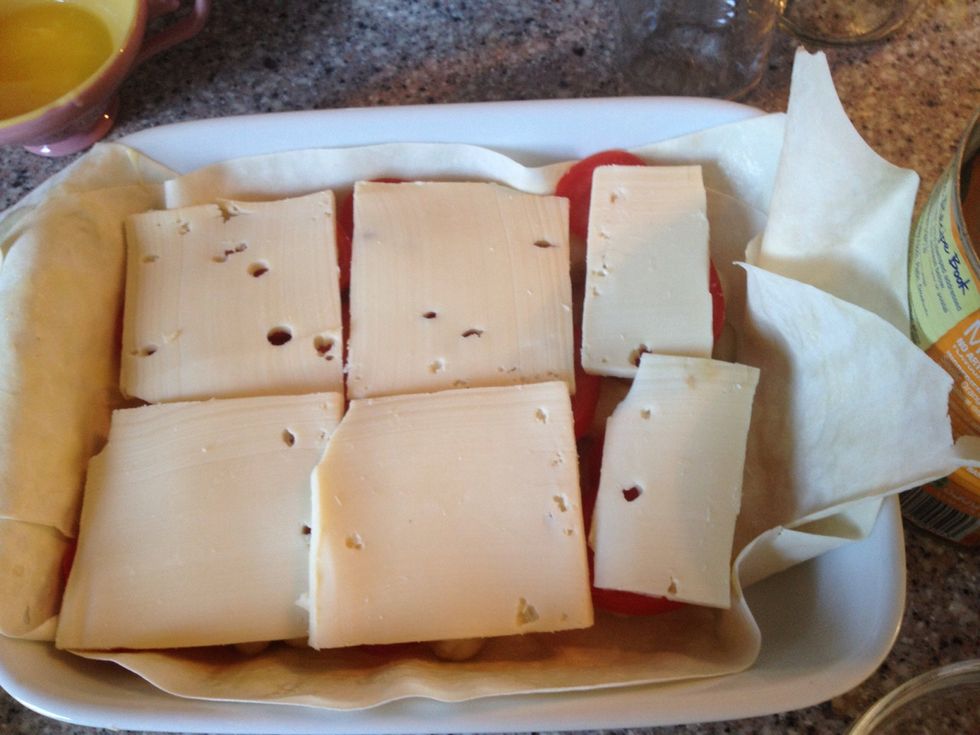 My cheese was a Danbo use any kind you have.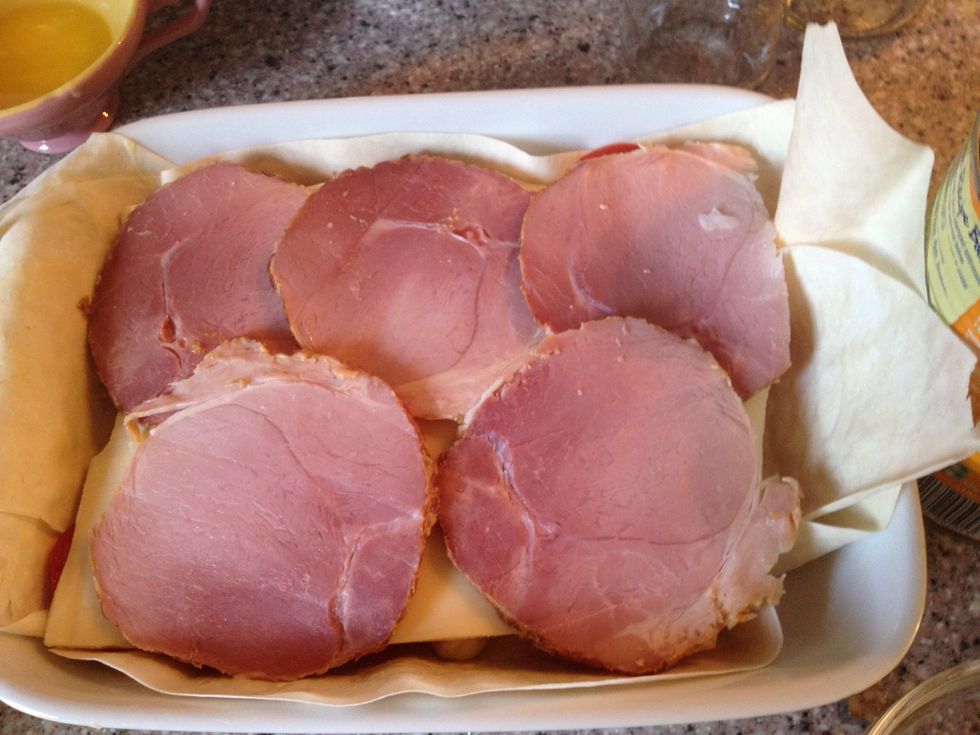 Ham on top of cheese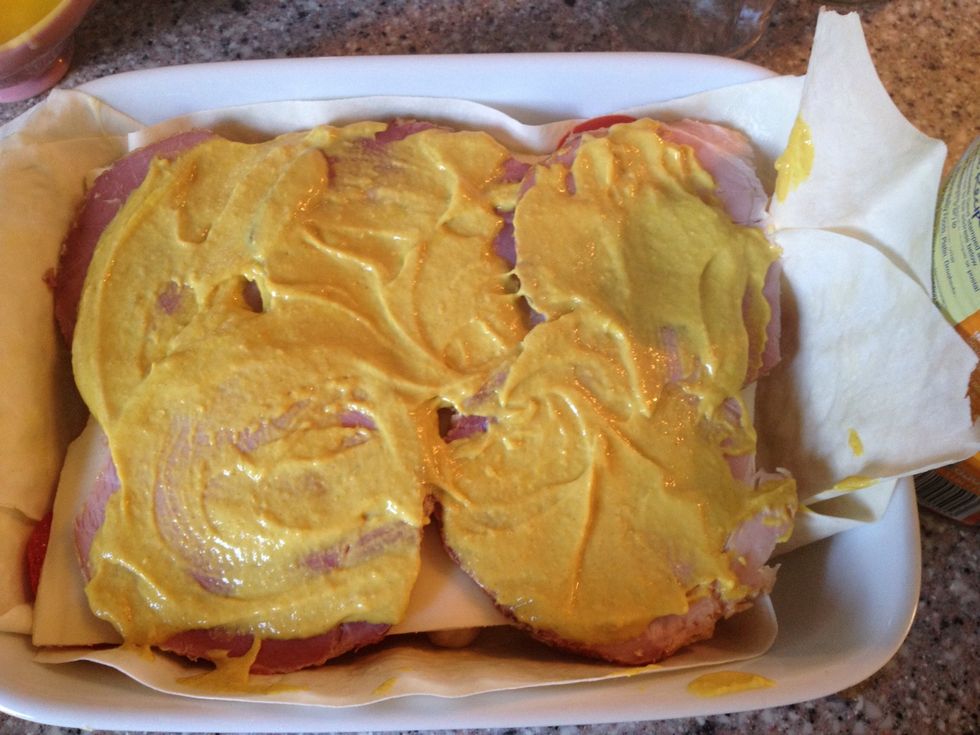 I mixed two kind of mustard a sharp and a sweet. Use what you got.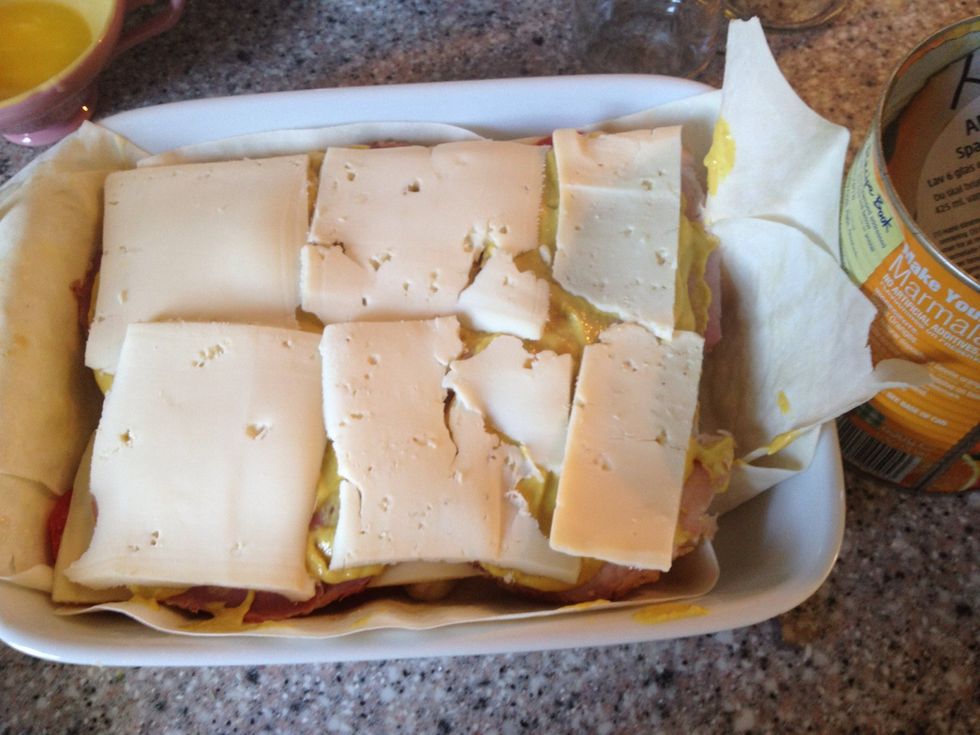 Because I love cheese I added an extra layer.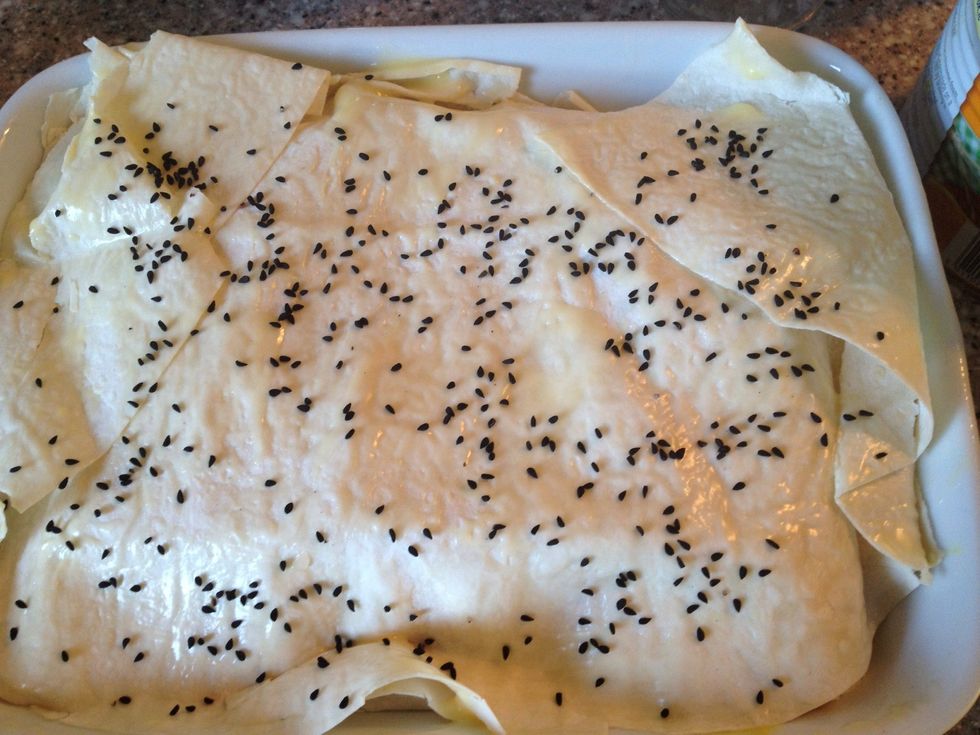 2 sheets of filo dough on top again brushed with melted butter on both sides. I had some nigella seeds so I sprinkled them on top just for the eye.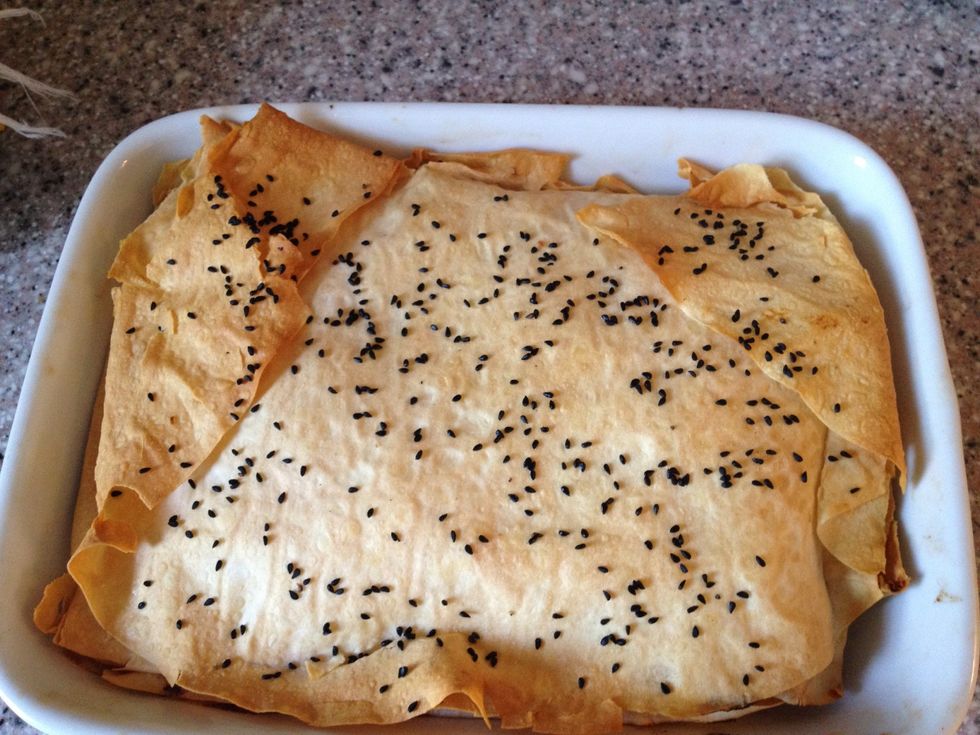 I baked it in the oven for 30 minutes.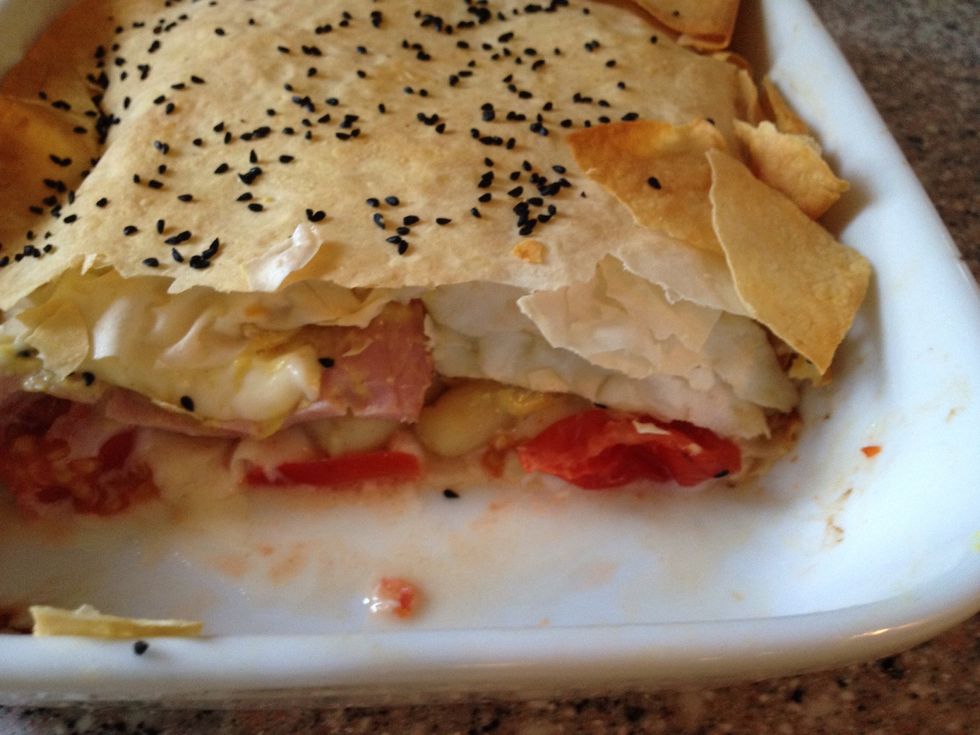 The cheese had melted and it was just sooooo tasty with a nice green salad.
5.0 Thick slices of ham
10.0 Slices of cheese
Leftover potatoes
2.0 Tomatoes
3.0Tbsp Sharp mustard
4.0 Sheets of filo dough.
2.0Tbsp Melted butter