Cook Wild Salmon With Creamy Tarragon Lemon Sauce
24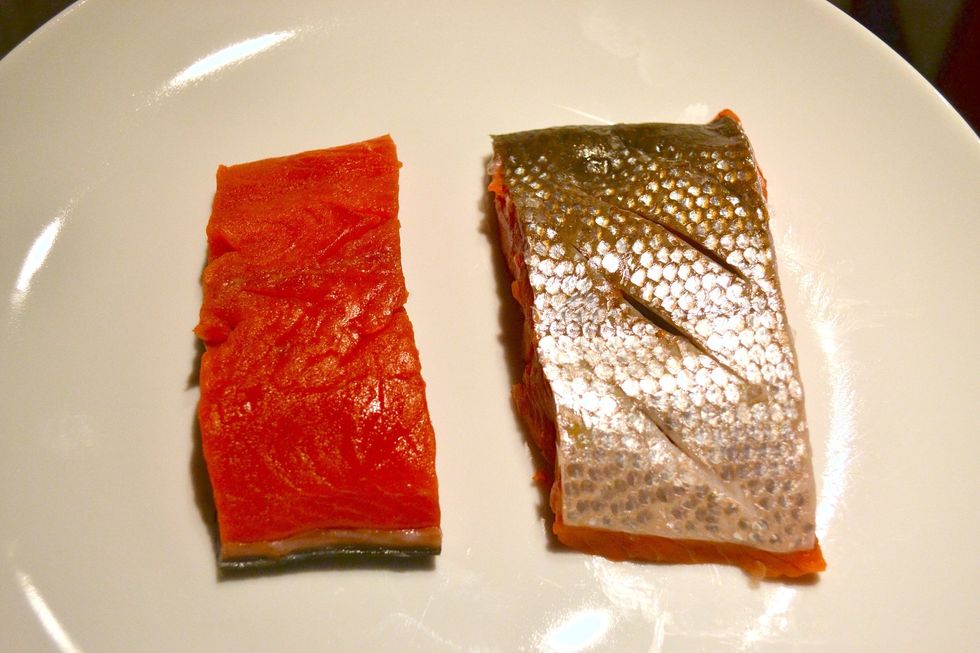 USDA Wild Sockeye Salmon (Or Red Salmon to some)
I only use wild salmon. Its a responsible food source. I let my protein raise to room temp to ensure pan temperature consistency and even cooking throughout the meat.
I season with fleur de sel, persian lime pepper(available at specialty spice shops), and olive oil. In professional kitchens, we always season with plates so we can mop up all that extra spice.
Place heavy cream in blender with zest of 1 lemon and roughly chopped tarragon. This will whip the cream a bit, but afterwards, pour a dash more in the pan with the heat and reduce by half.
Bring a nonstick pan to med-high heat and place skin down to crisp it up and cook 3/4 way thru. Then use a fish turner to finish other side. Before removing from pan, squeeze fresh lemon juice on it.
Place salmon on paper towel to remove excess oil. The lime pepper blackens with heat so don't think you burnt it. If the olive oil was smoking, then yeah you might have.
Served on a nest of linguine and a side of steamed broccolini. Sauce poured over pasta and fish. This is how we do it in the professional kitchen so now go do it at home and enjoy! - Joshua, Sous Chef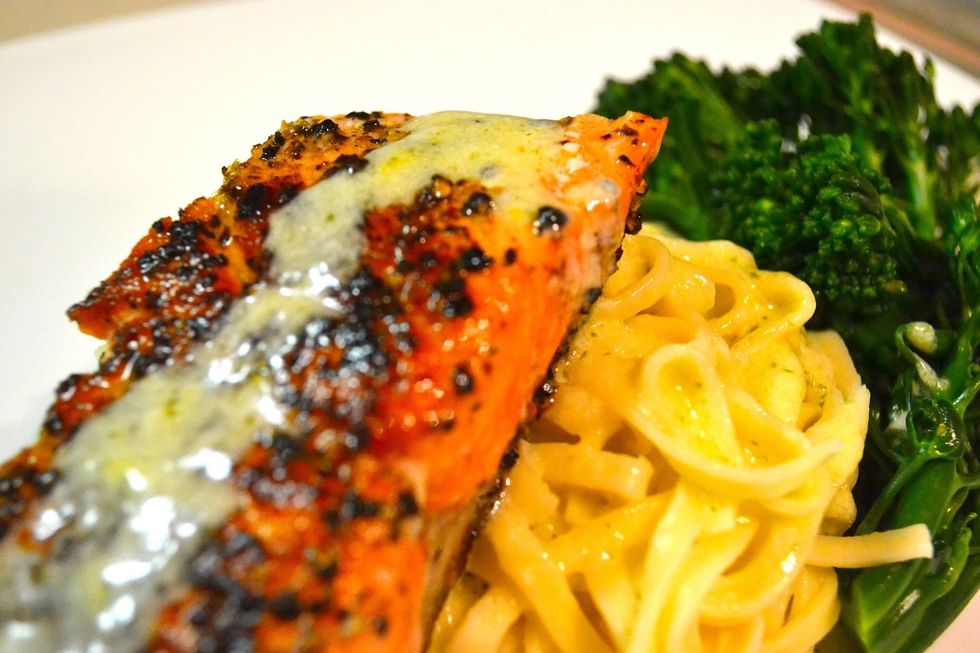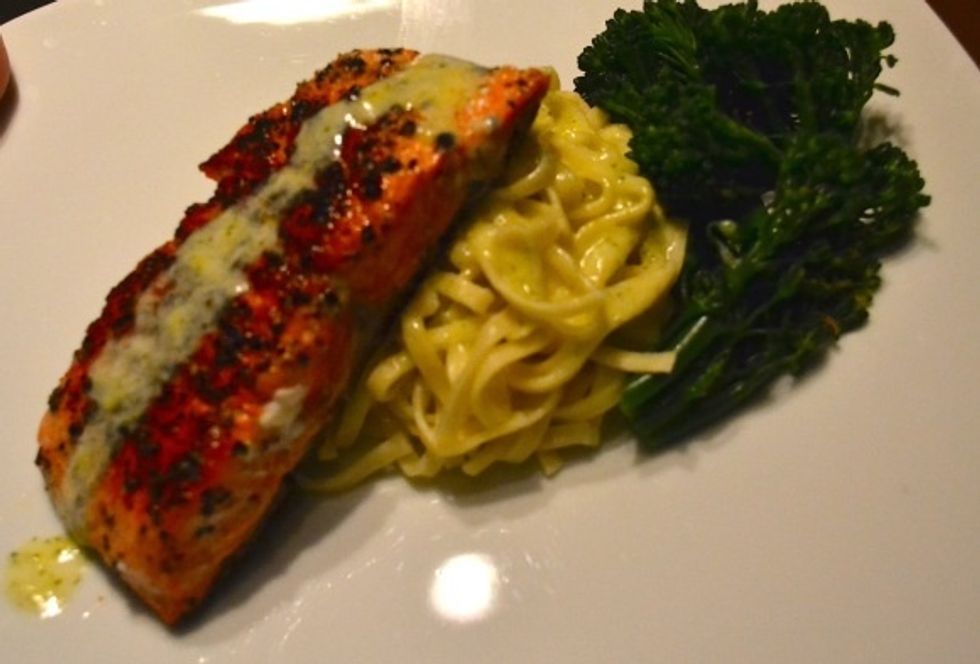 1.0 Filet of Wild Salmon
3.0c Heavy Cream
1.0bnch Fresh Tarragon
1.0 Lemon
1.0bnch Broccolini
4.0oz Linguine
Salt
Persian Lime Pepper
Feur de Sel
Olive Oil
Fish Turner
Chef Joshua Swinford
Currently a Sous Chef. I'm a modern chef who enjoys cooking new things while modernizing old cuisine. I believe in organics and sustainable food sources.