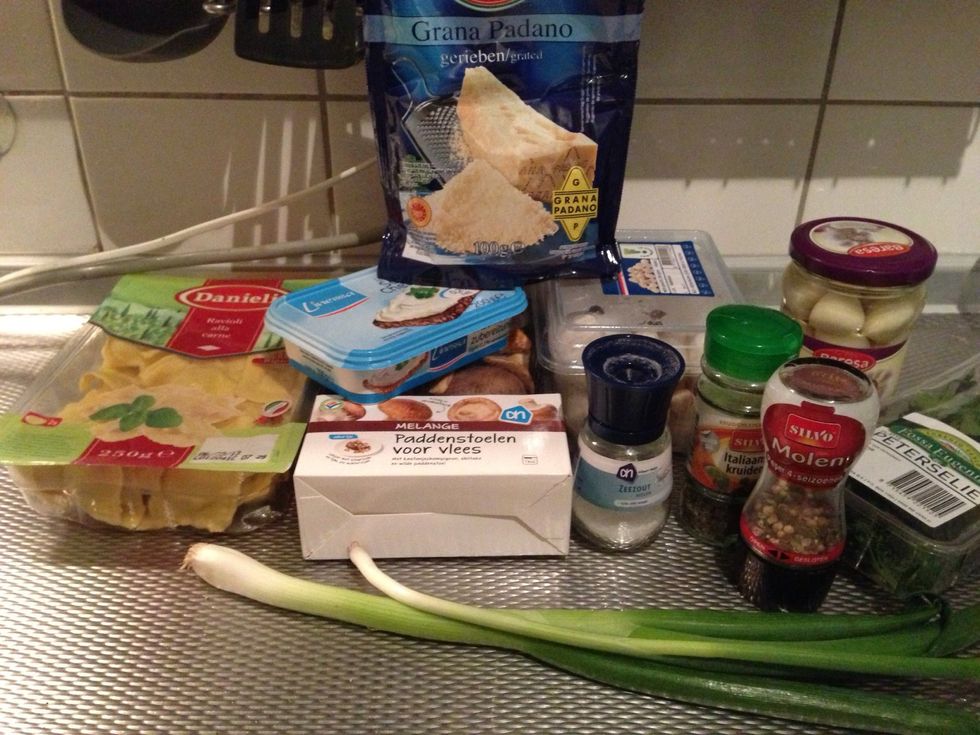 Gather ingredients
Chop garlic and cut mushrooms in chunks after cleaning them with kitchen paper. I like to keep everything biggish because I love the taste. While chopping, put your pan on the stove and warm up.
Shimmer garlic in your shiny new frying pan :). Wait for the oil to get hot before adding the garlic.. I used 2 cloves, but if you need to go somewhere after dinner take 1. Be careful not to burn!!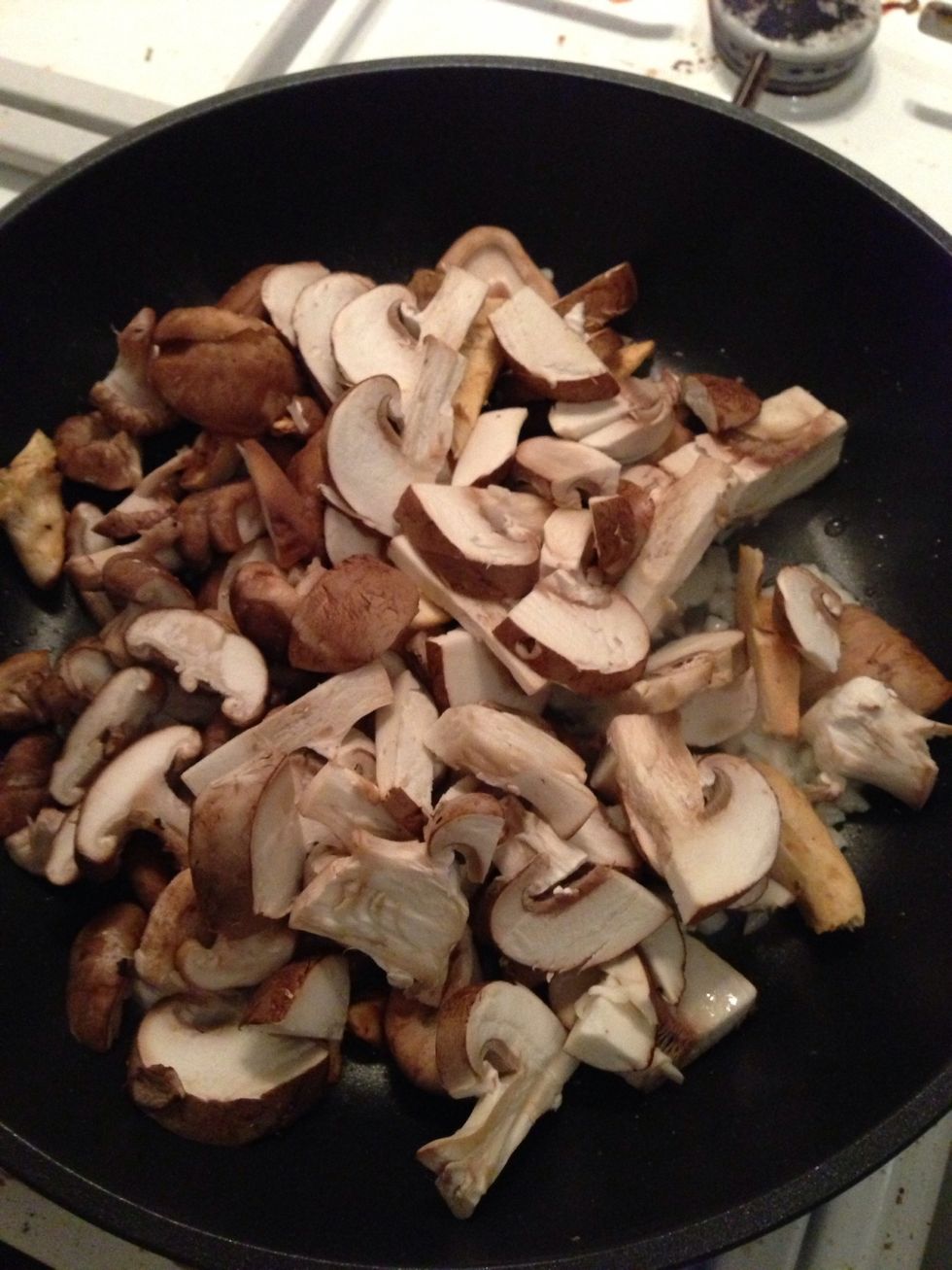 Add mushrooms (as you can see I keep them big) and fry for a minute.
Add a little (warm) water and half a cube of bouillon and stir.
Leave them on a small fire and stir every now and then. Make sure cube is desolved.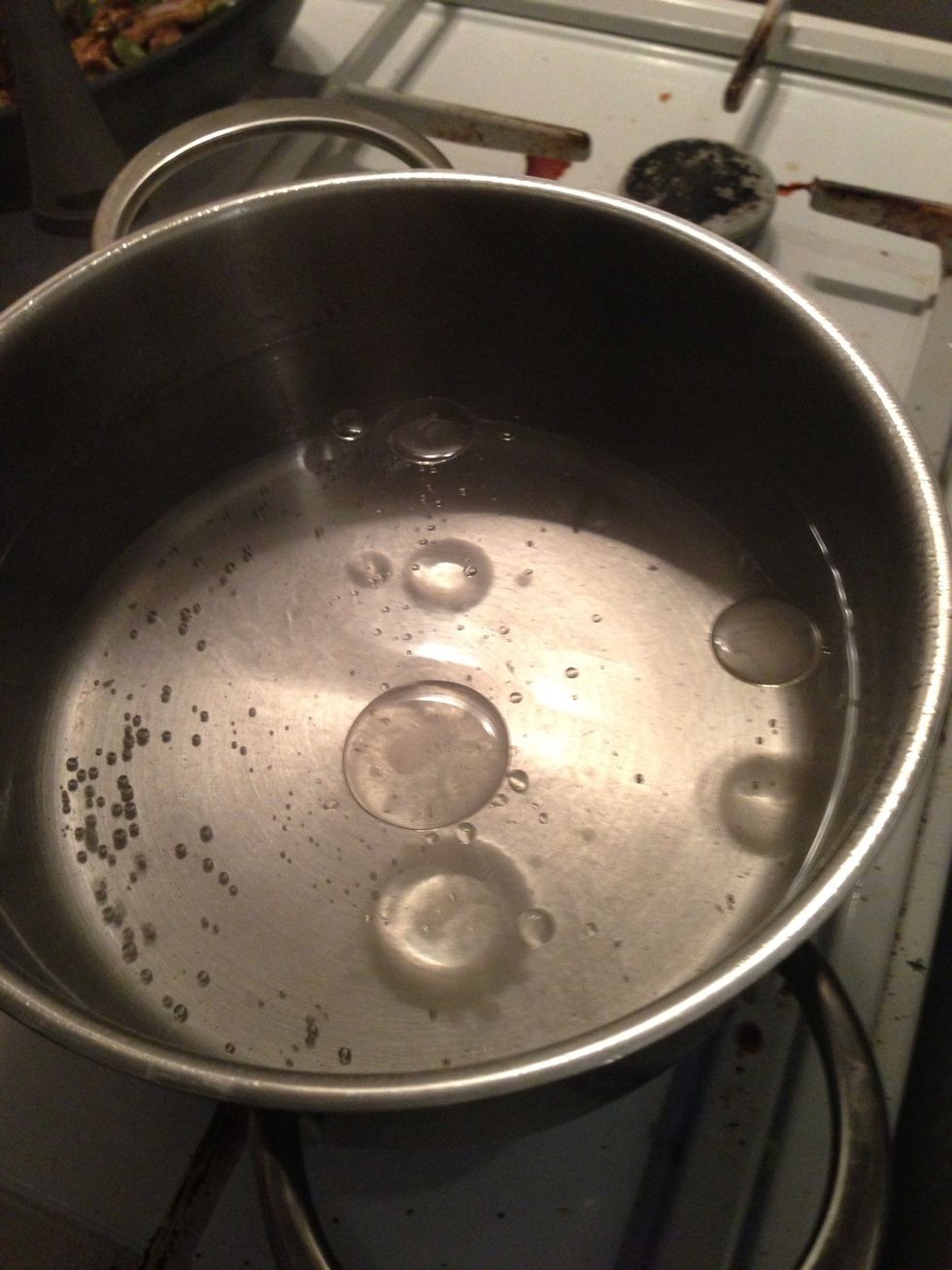 Boiled water, add salt and (olive) oil. If you use dry pasta it might be a good idea to add it now since it takes a lot longer to cook.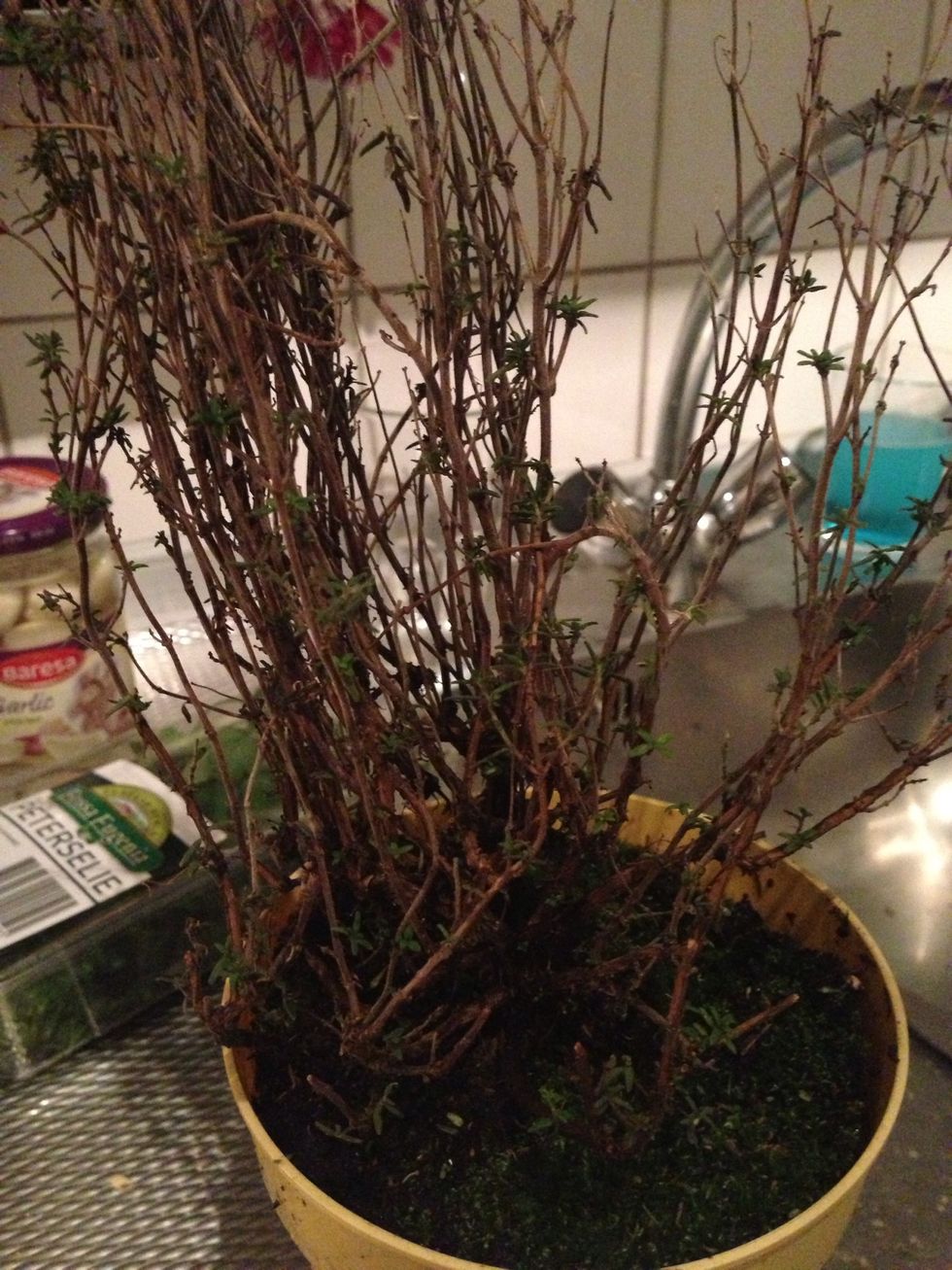 This is how my thyme looks like after the snow, but I managed to find some leaves :). Add to mushrooms.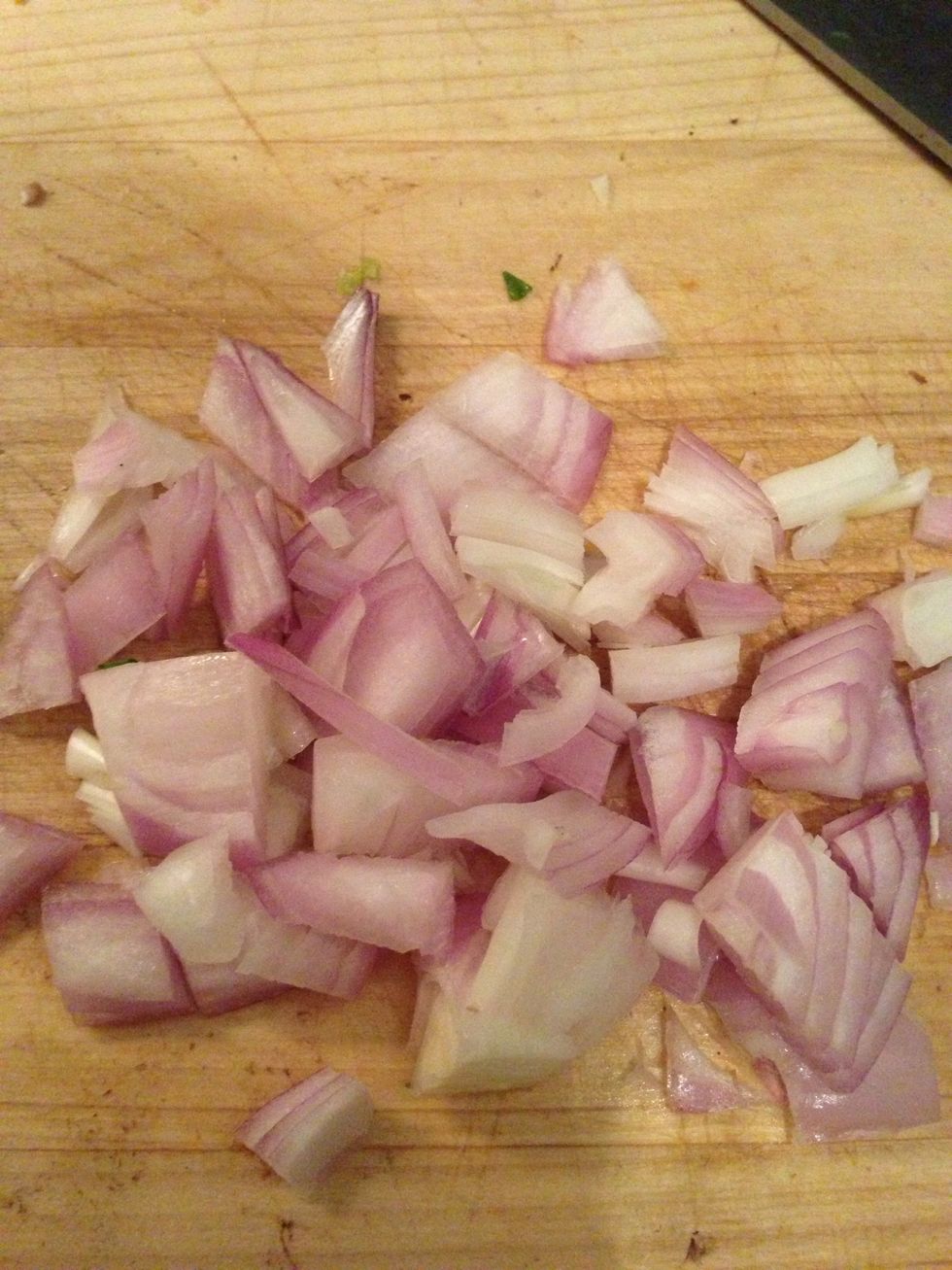 Cut the shallot. If you like your onion softer you can cut it together with the mushrooms.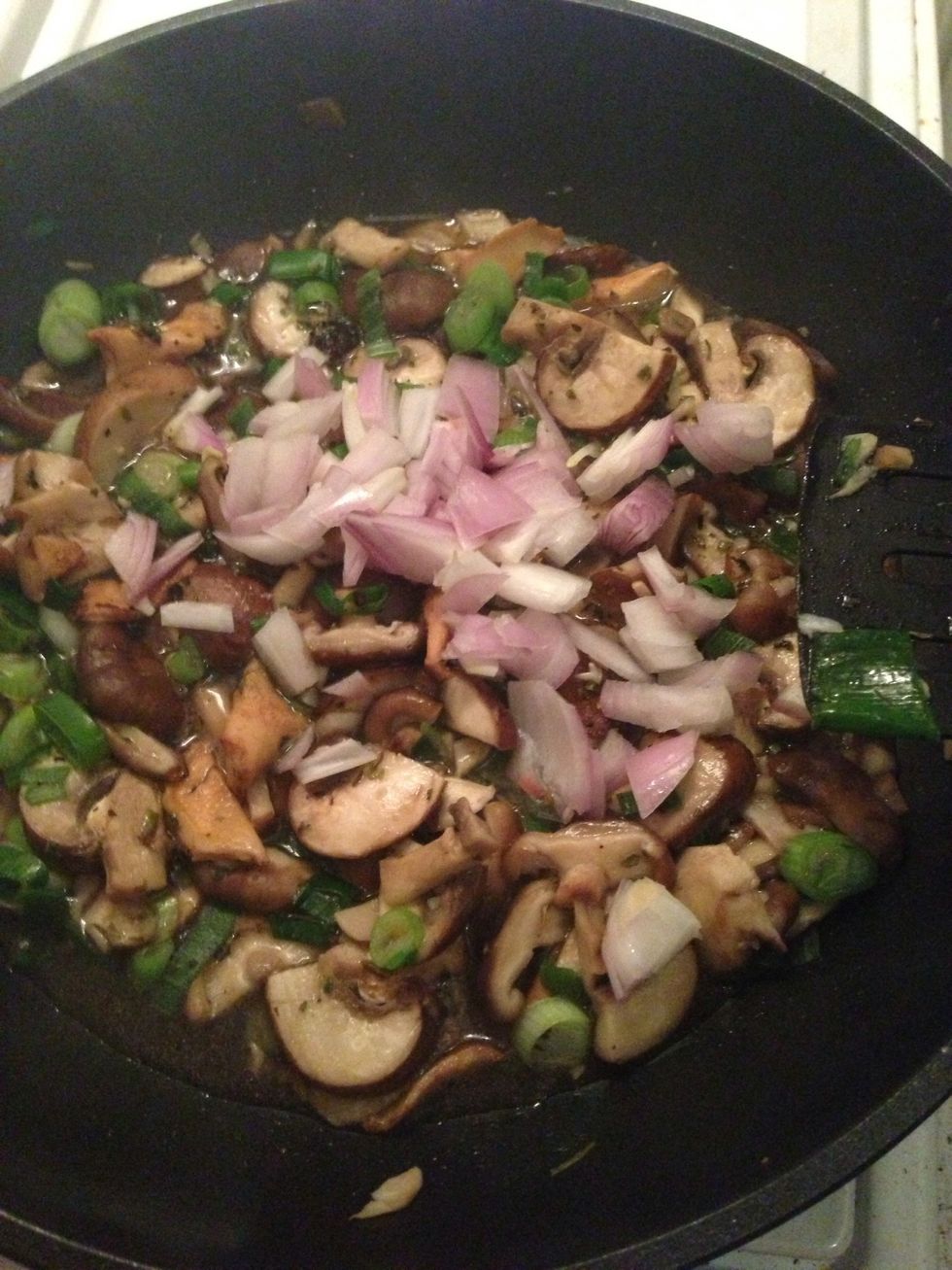 Add to pan.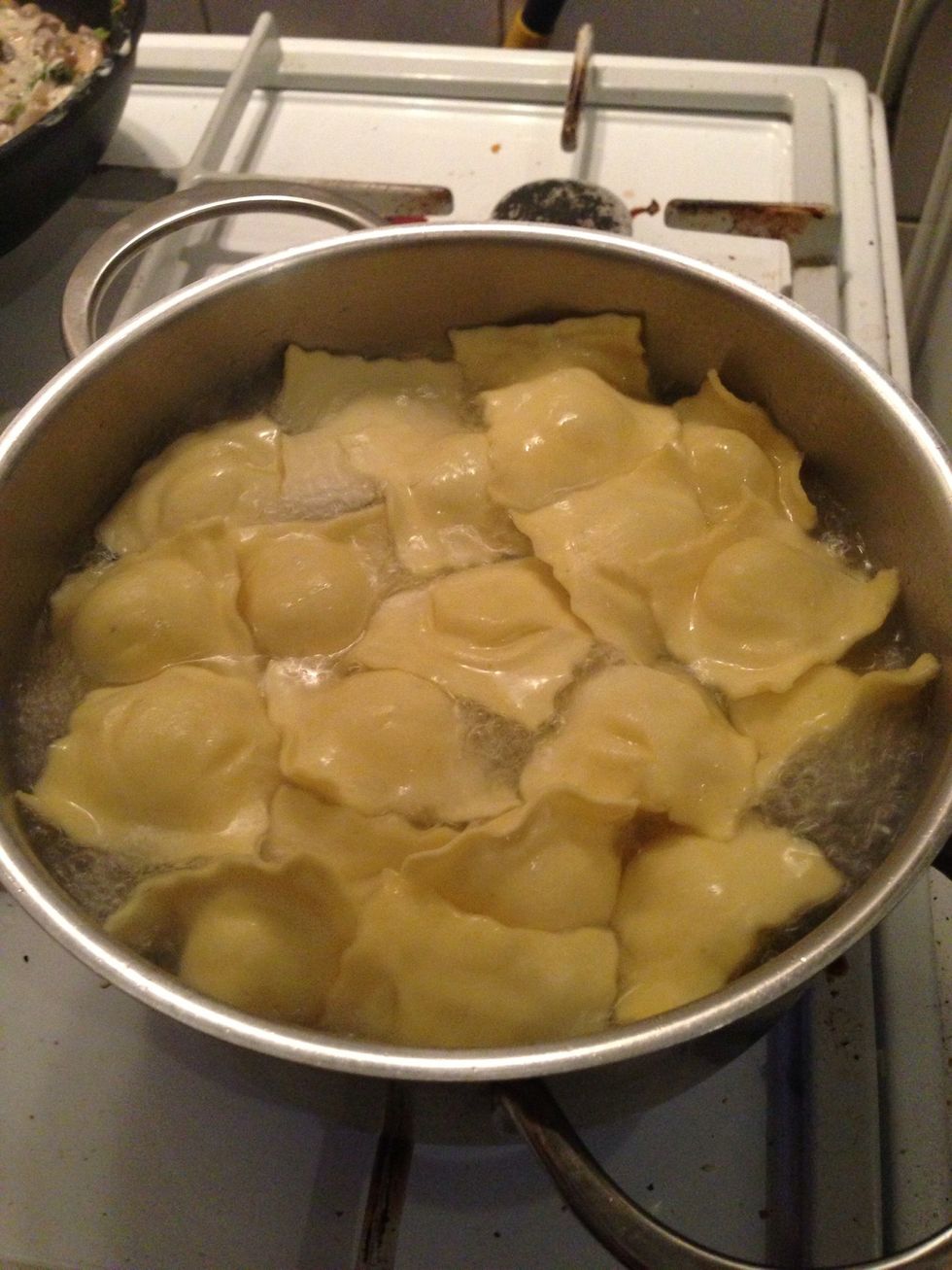 Boil pasta. Since it's fresh and I like it al dente it only needs about 4 minutes. You can take any taste you like but you don't want a mushroom overkill.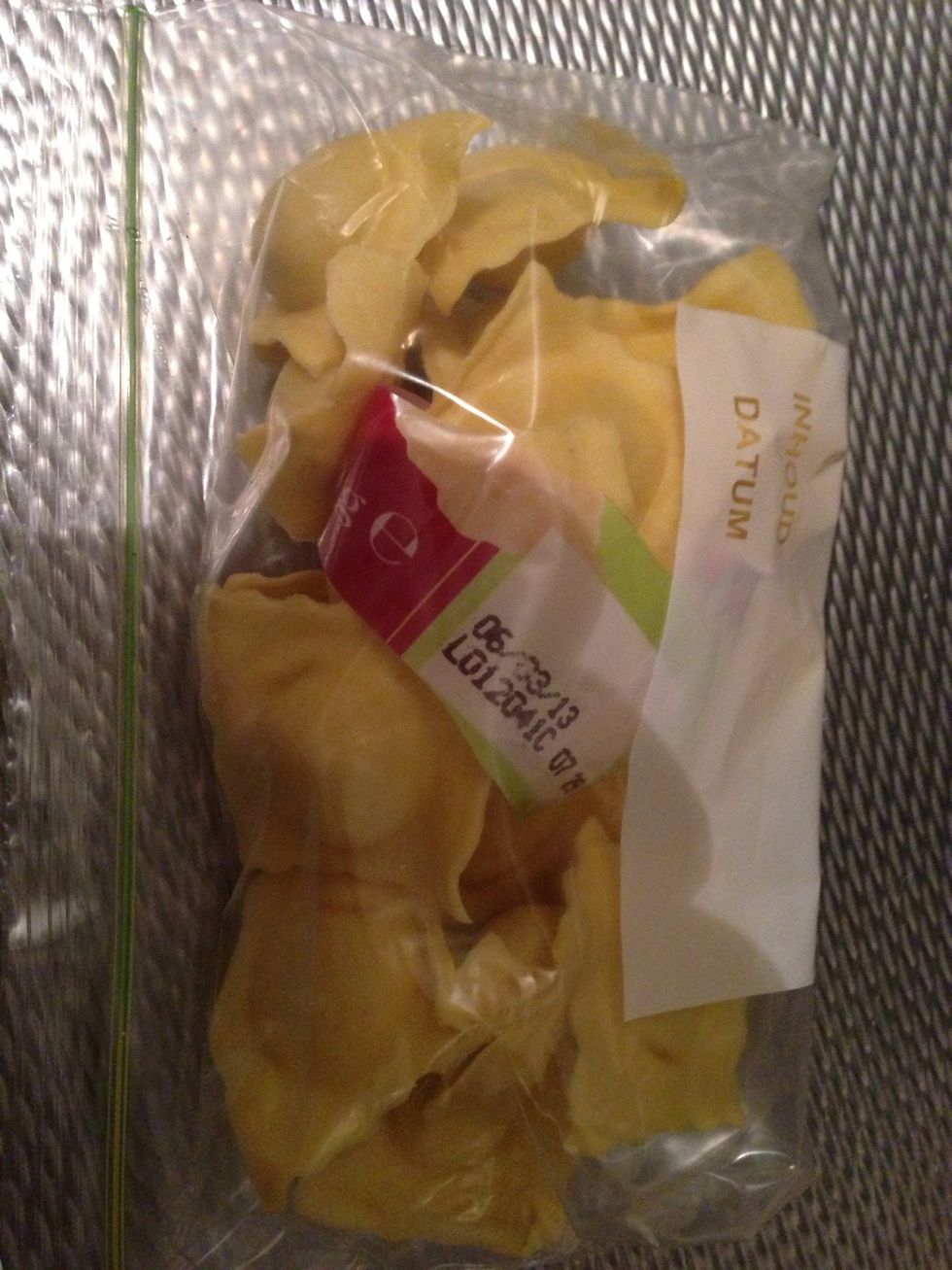 If you don't use all the pasta, it's perfect for the freezer. I always add the date to know when I put it in.
While Ravioli is boiling, add cream cheese to mushrooms. I like to keep it light but add as mush as you like. Stir!!
TOPTIP: Fresh Ravioli is al dente when they appear to be fighting to float on the surface of the water!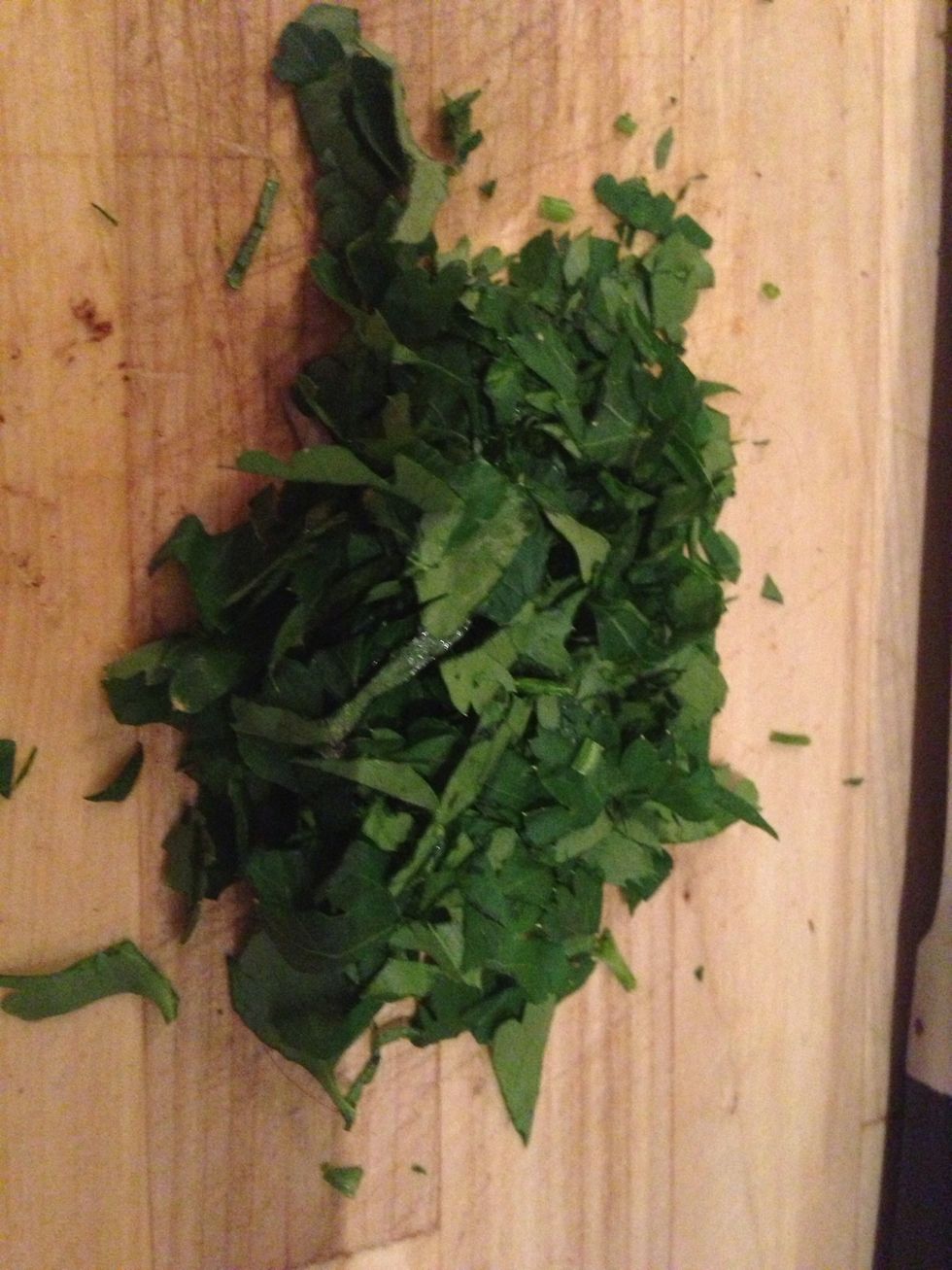 Cut parsley for garnish.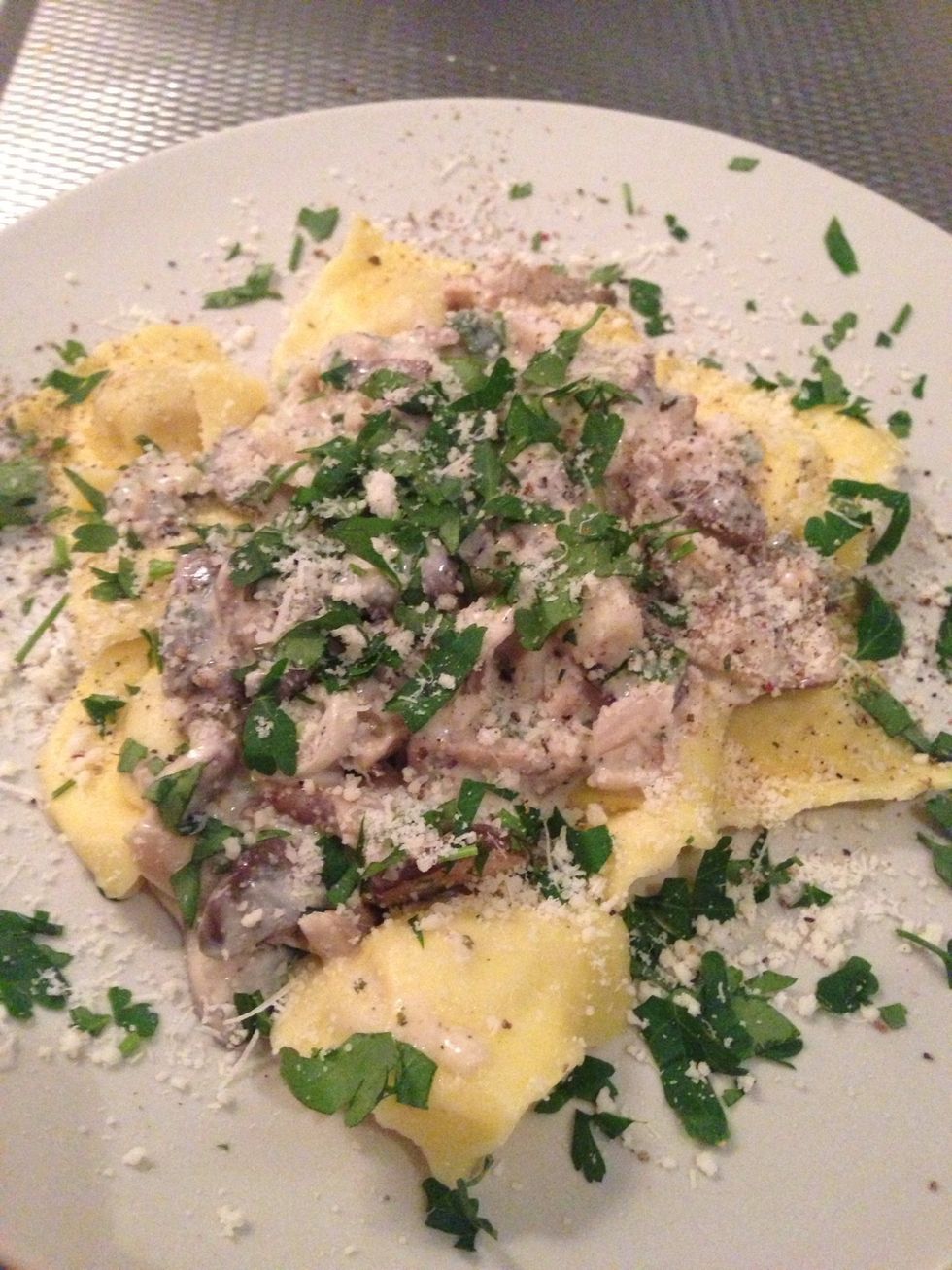 Put on plate and finish with fresh pepper and Grana Padana or Parmesan. Bon Appétit!
Fresh ravioli in desired taste
Wild mushrooms
Cream cheese
Parsley
Shallot
Parmesan or Grana Padano
Salt
Pepper
Bouillon cube in desired taste
Spring onion
Garlic
Spices as desired