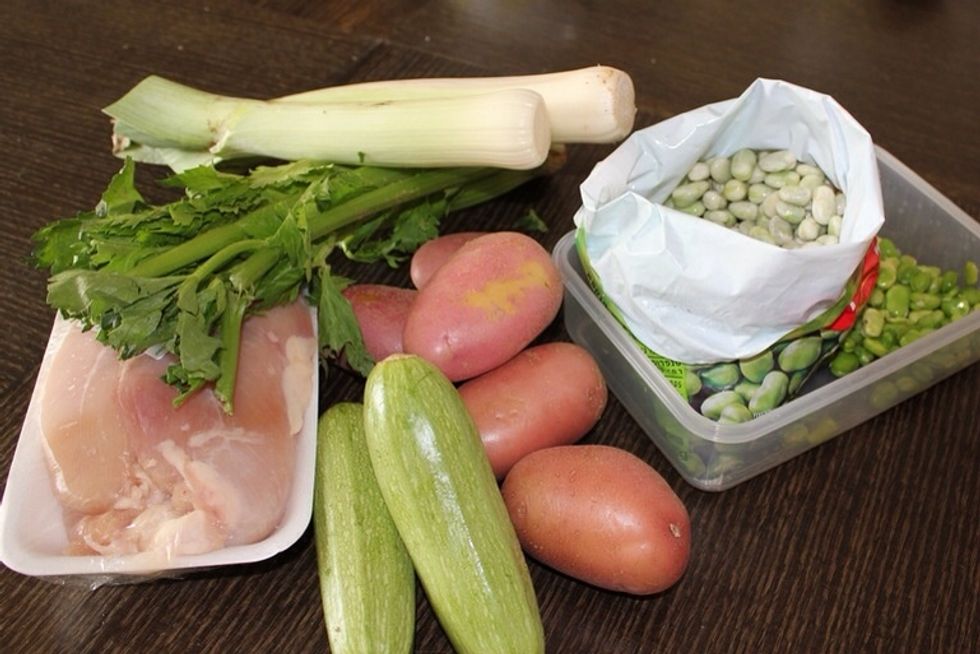 Ingredients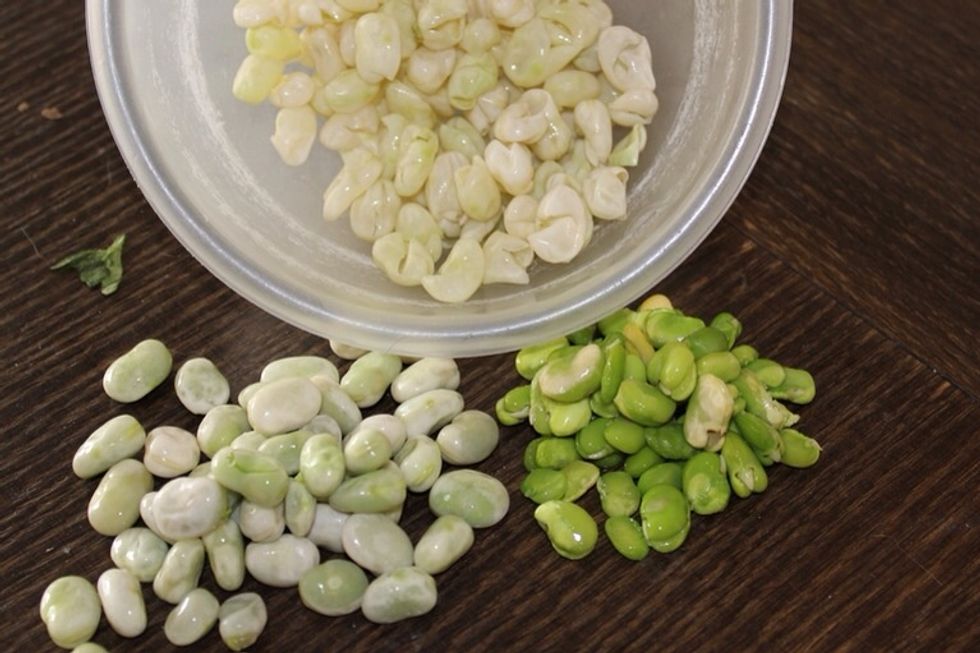 I use frozen green wide beans. You have to peel the white shells and use only the green beans inside it.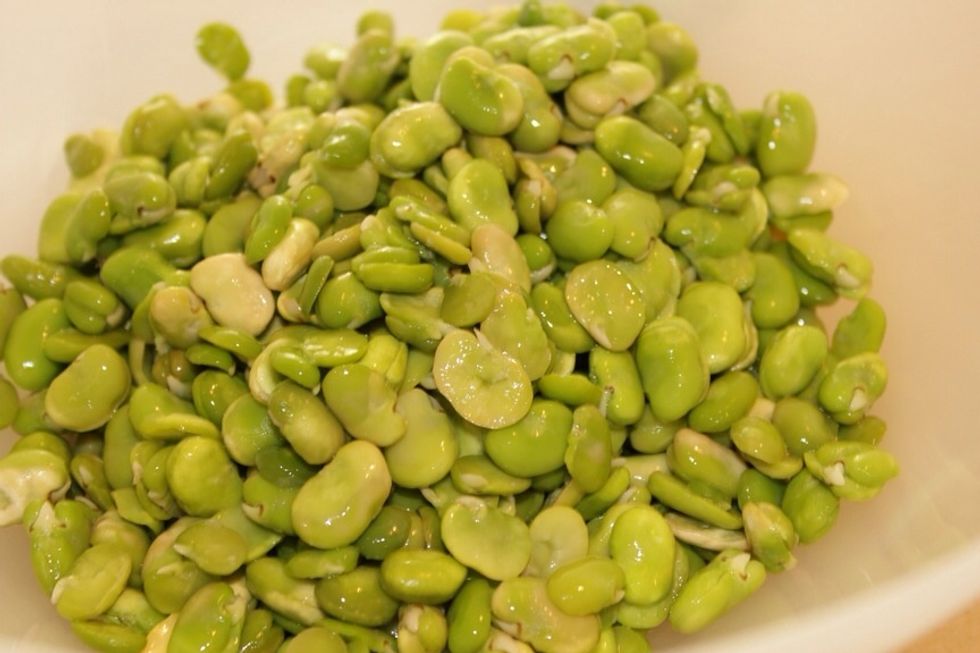 This is what the beans look like after peeling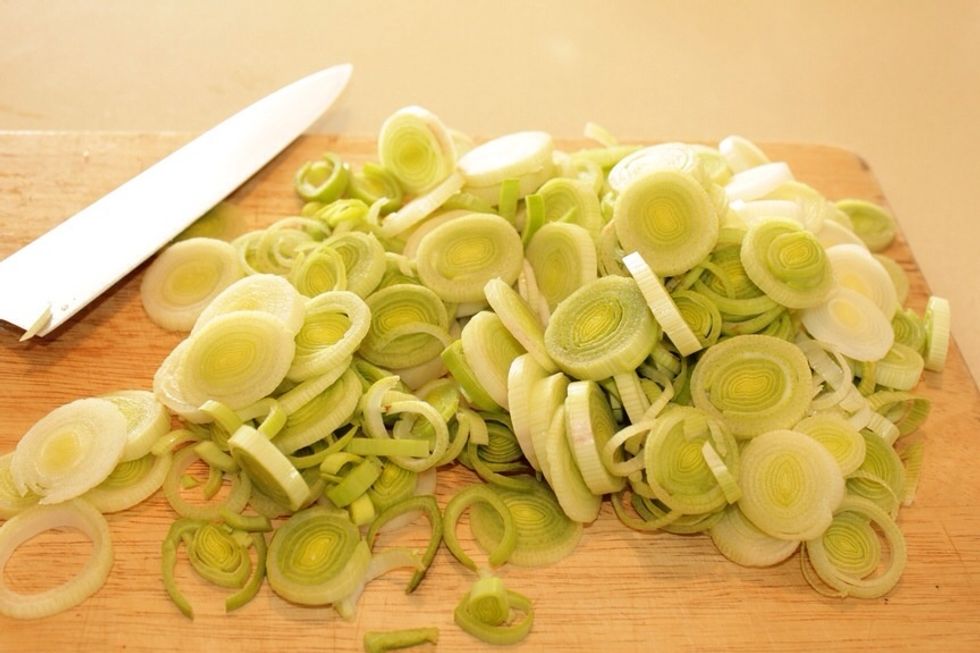 Slice the leek into thin slices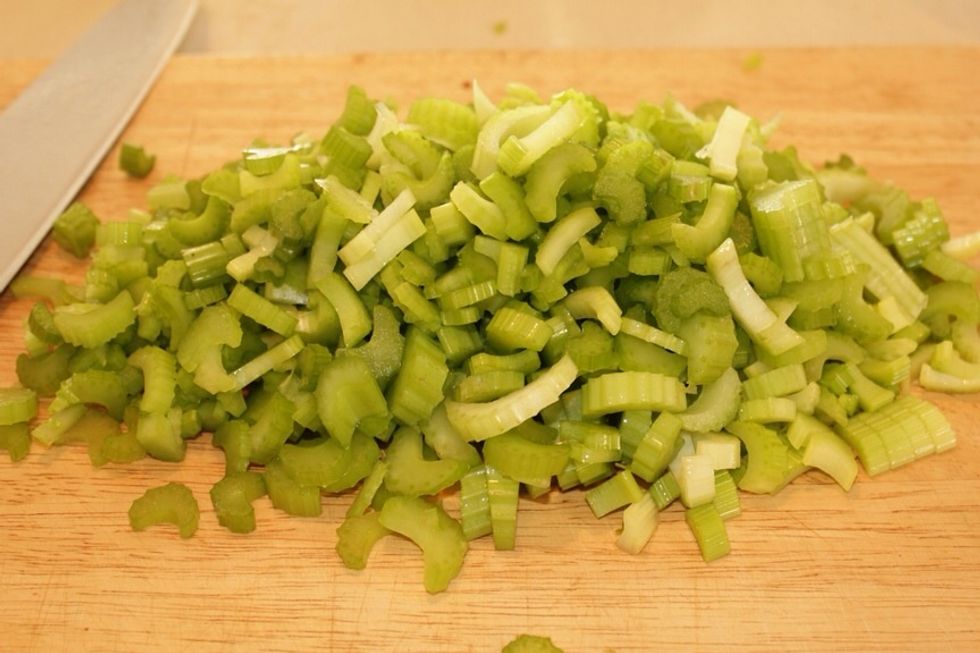 Slice the salary similarly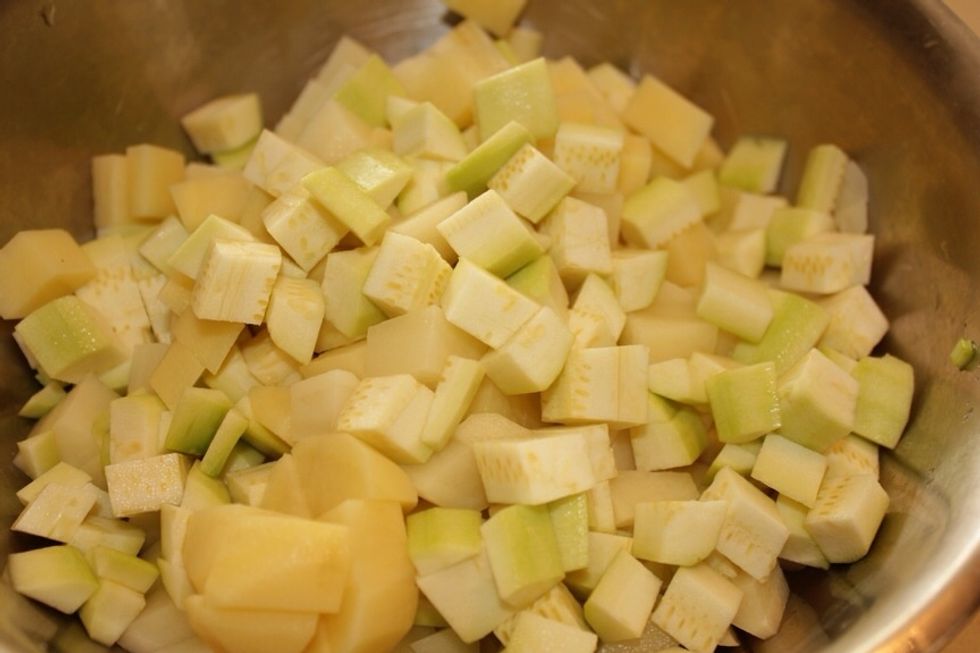 Dice the potatoes and zucchini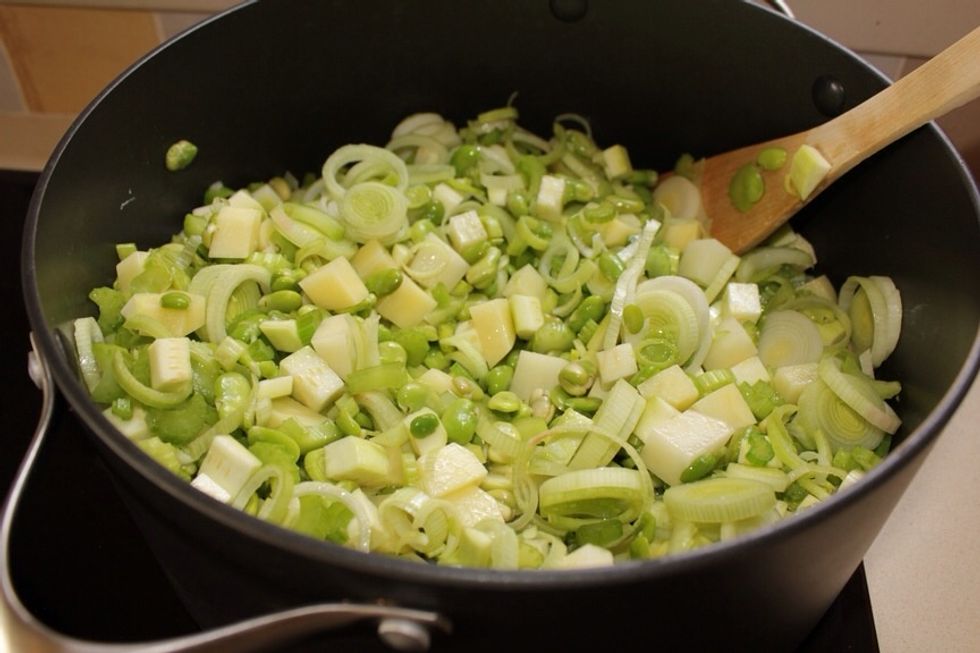 Fry everything in olive oil for about 15 minutes while steering occasionally, until...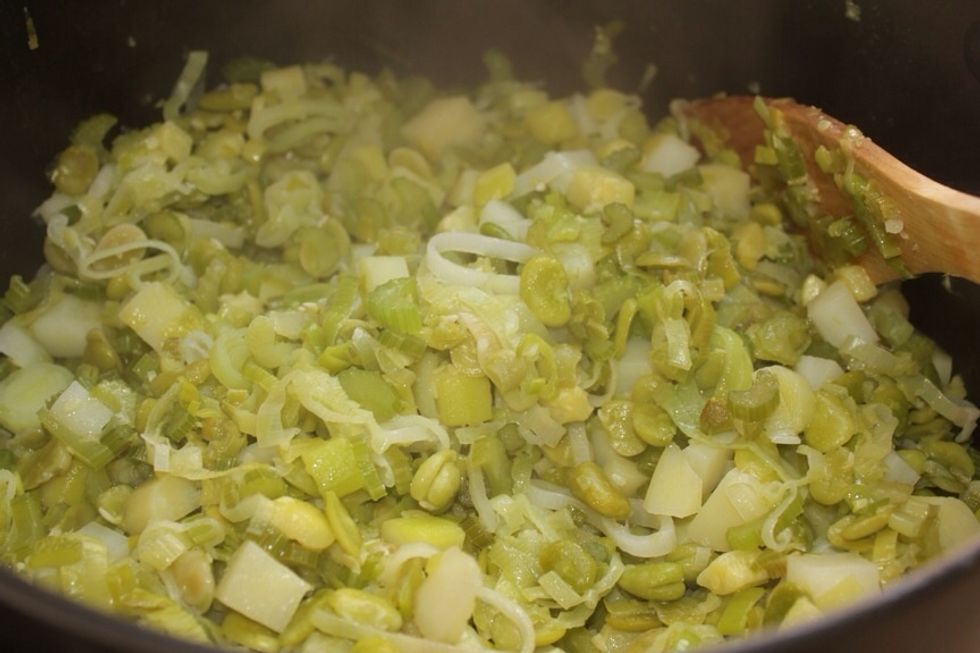 Everything has softened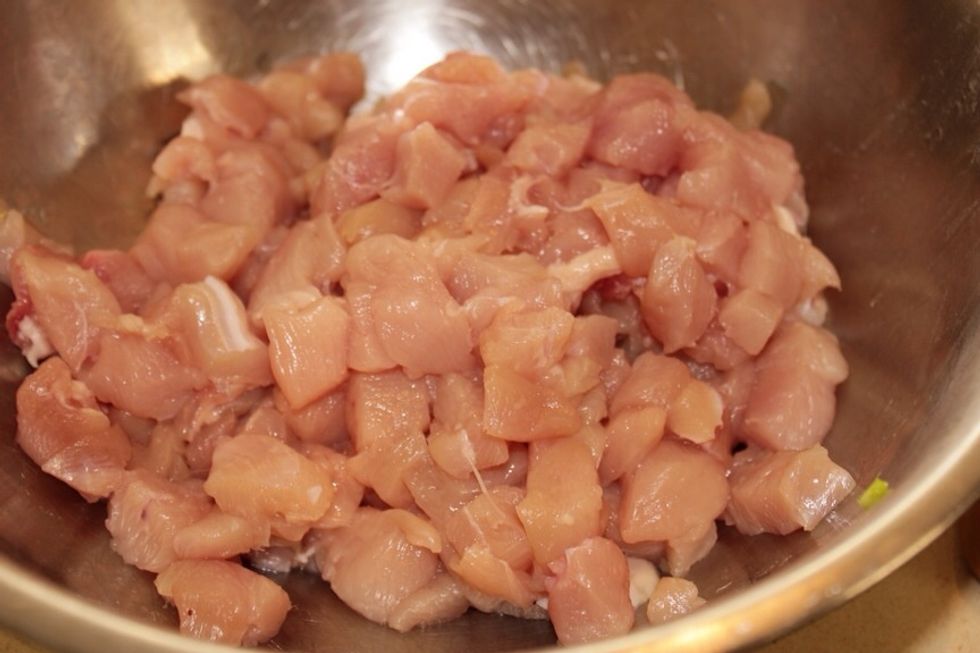 Slice the chicken breast into the smallest cubes you can manage. It might be easier to cut it after pre-cooking it, but you can also cut it raw.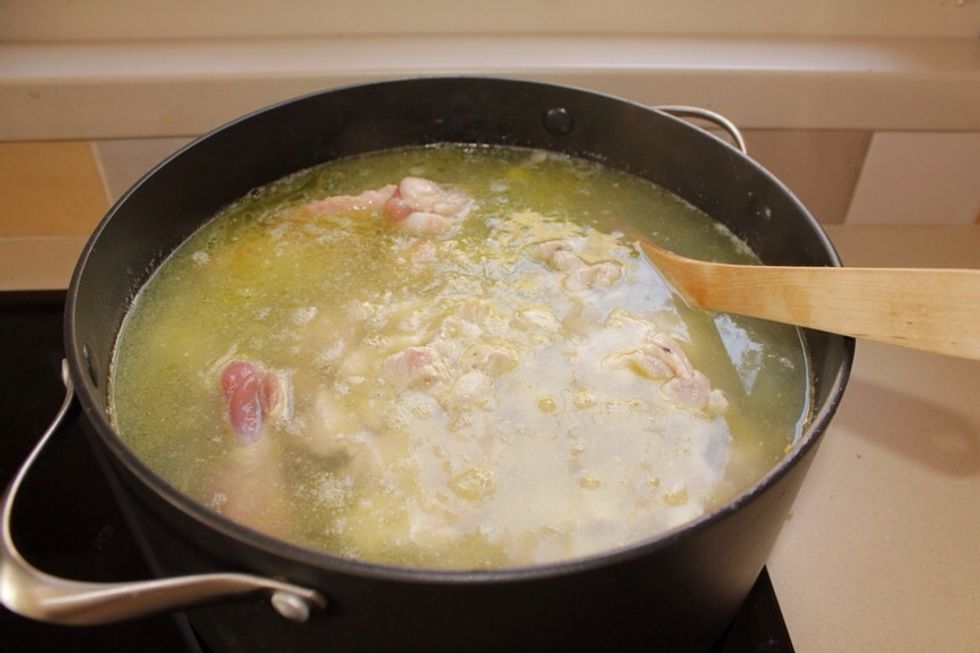 Now add the chicken to the vegetables, about 3 litters of water and the chinken wings. Bring to boil, add salt and peppers, and cook on low heat for at least 1 hour.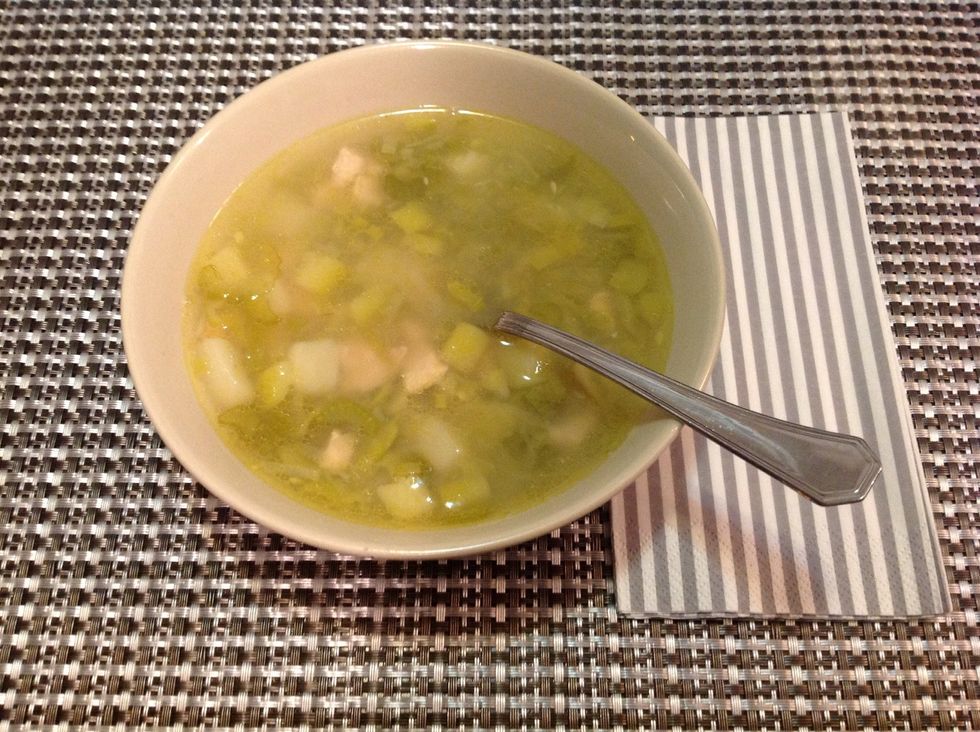 Bon appetite!
500.0g Leek
800.0g Wide beans (after peeling: 500 grams)
400.0g Salary
650.0g Chicken Breast
4.0 Chicken Wings
3.0 Zucchini
2.0 Potatoes
3.0l Water
Olive Oil
Salt
Black Pepper